It's a fact: Adobe Illustrator is the gold standard when it comes to designing vector graphics. It is a robust application widely used by artists and graphic designers the world over. It has sophisticated drawing and designing tools to create vector graphics such as logos, icons, fonts, and many other visual assets.
However, as great as this software may seem, there are those who still look for alternatives. Why? Adobe Illustrator is expensive. Fortunately, there are plenty of paid and free graphic design software you can find that works just as well but won't cost you anything. If you're on the lookout for free Illustrator alternatives, this is the article for you. Below is a list of software you can use:
1. Inkscape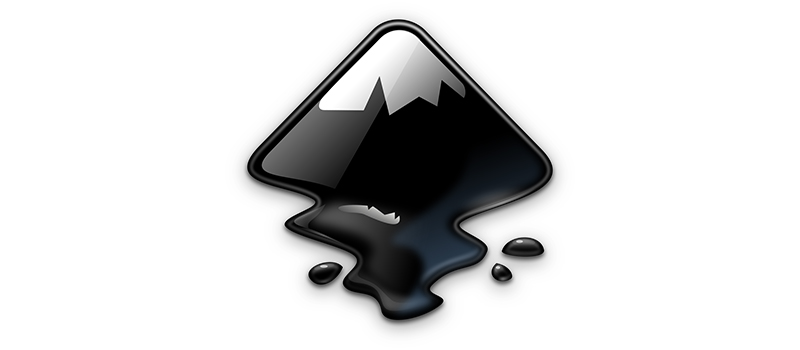 Professional graphic designers and illustrators agree that Inkscape is the best free illustrator alternative. It offers a wide selection of illustrating, sketching, and editing tools that allow you to create complex artworks and designs. Best of all, as its motto tells us, Draw Freely, Inkscape is absolutely free to use.
Aside from the basic drawing and shape tools, Inkscape also has special spiral tools, advanced object manipulation options, a multitude of filters, clone arrangements, templates, and pattern creations, among many others. While it is geared towards those mainly using the SVG file format, it lets you import and export files in other formats such as PDF, EPS, AI, and EPS.
Pros
Comes with an extensive drawing toolkit
Constant improvement, thanks to its active community forums and fanbase
Has a wide array of plugins and tutorials available
Cons
Performance can be slow when working on complex projects
2. BoxySVG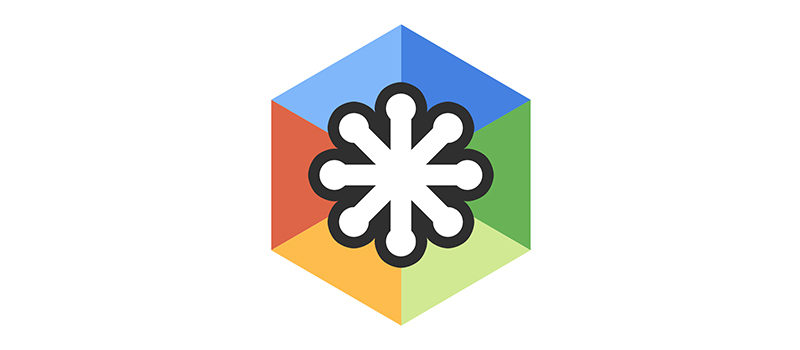 A browser-based vector design software, BoxySVG operates as a Google Chrome extension. This means that you'll work on your browser and store your designs on the web. It has a good selection of the most basic tools such as pen, text, Bézier curves, stroke and fills, transforms, paths, and many more. What makes BoxySVG a favorite among designers and artists is its user-friendly interface. This means that it has less advanced tools and a low learning curve making it more suitable for beginners.
That being said, you can still use BoxySVG and still come up with professional-looking designs. It gives you the option for integration with Google Fonts and access to its Open Clip Art Library. If you're a newbie illustrator or you don't require high volumes of designs, this is the free Illustrator alternative for you.
Pros
Convenient browser extension format
Simple user interface design
Easy navigation via keyboard shortcuts
Cons
Some features are only available on paid plans
3. Apache OpenOffice Draw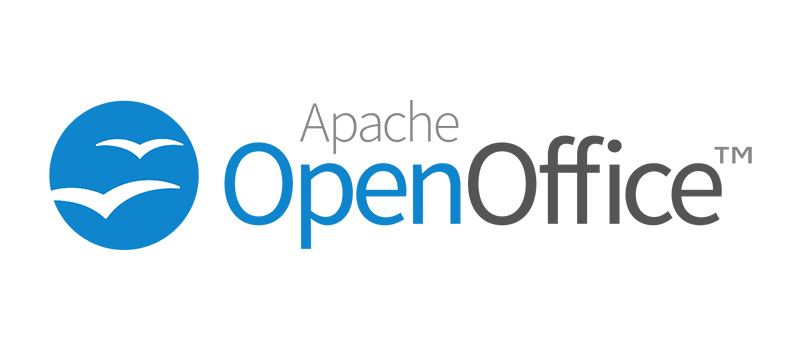 At first glance, you'd think that Apache OpenOffice Draw is outdated. It is rich in features more commonly found in paid illustrating software such as Bézier curves, 3D functions, layer management, and a whole lot more. It comes with a reference book called the Draw Guide to help you learn the many functions and features of this free graphic design software.
A feature worth noting is it allows you to draw into multiple pages, which is ideal for long vector graphics presentations. Apache OpenOffice can be downloaded on various devices and platforms, including Windows, MAC, and Linux.
Pros
Has 3D design capabilities
Comes with a good level of compatibility with Microsoft Office file formats
An excellent alternative to Microsoft Publisher
Cons
Lacks some key functionalities of paid software
4. Pixlr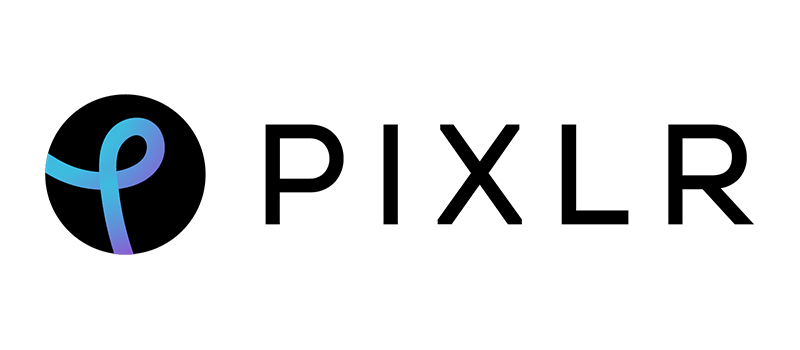 An alternative to Illustrator that can also edit images, create animations, and other designs, Pixlr is free to use. It is primarily an online software, meaning you'll be working from your browser, so no installation is needed. It promises functionality and ease of use to help you with basic portrait editing and enhancements, illustrations, and graphic design.
Pixlr comes from a suite of software, including Pixlr Pro, Pixlr Editor, Pixlr X, and Pixlr Express. They offer varying applications and features such as layers, custom brushes, advanced effects, third-party plugins, and more. While Pixlr won't be able to replace Photoshop or Illustrator, it is a solid choice if you're on a budget or a beginner.
Pros
Has a customizable user interface
Has advanced editing and drawing tools
Portable, can be used on mobile devices
Cons
You have to pay if you want to remove ads
5. Skencil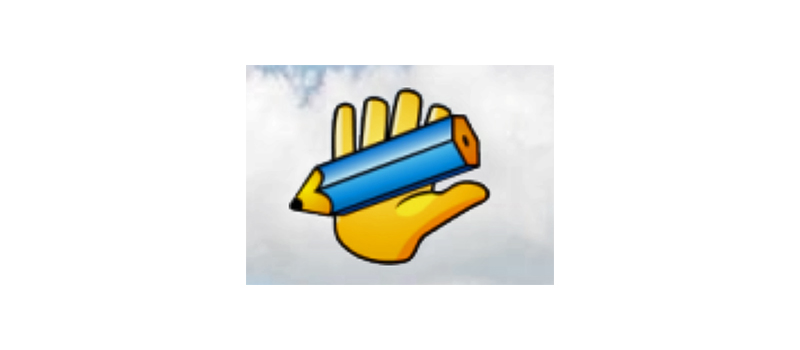 An interactive vector drawing application, Skencil is an excellent free alternative to Illustrator. It allows you quick and easy ways to produce engaging visuals such as illustrations, diagrams, banners, logos, and many other design assets. What makes this software unique is its feature implemented in the language Python. This means Skencil is powerful, user-friendly, and extensible.
Its main features include drawing primitives (rectangles, ellipses), Bézier curves, images, and texts in bitmap and EPS formats, including PPM, PNG, JPG, TIFF, etc. Skencil also offers special effects, object manipulation, and supports an unlimited undo history.
Pros
2D drawing capabilities
Comes with an extensive plugin library
Has unique data linking features
Cons
It is only available for MAC users
6. Janvas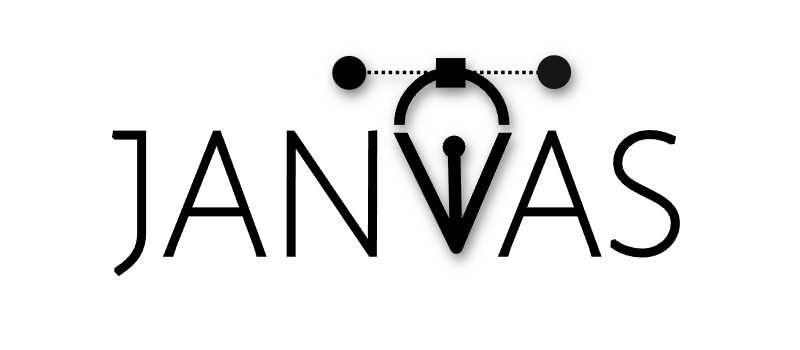 One of the older online vector graphics apps, Janvas is a great alternative to Illustrator as it has many features similar to it. With this free app, you can create basic drawings, designs, and more complex ones. It has design assets you can use, including a prebuilt photobook, icons, templates, and UI elements.
Janvas integrates with Pixabay, a popular free image website, so you can grab photos there and edit them with the software. It also has an intuitive, simple, and clean interface making it ideal for beginners and professionals.
Pros
Comes with pre-made features such as fonts, filters, widgets, and more
Supports multiple file formats such as PNG, SVG, and JPEG
Allows creation of multi-page documents in any format and size
Cons
Does not offer keyboard shortcuts
7. Lunacy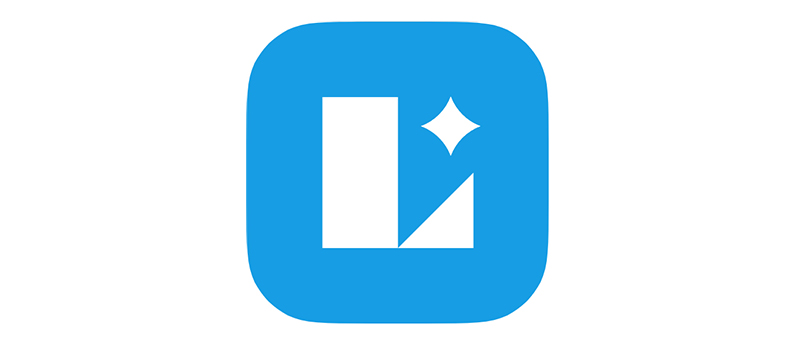 A vector graphic software for UI/UX and web design, Lunacy is another free Illustrator alternative. It operates on MAC, Linus, and Windows and can be used online or offline. It has similar features as Skencil, earning it the moniker Skencil for Windows.
Lunacy has a wide array of pre-made assets such as icons, templates, images, and vector illustrations. It allows you to draw, sketch, take photos and even create complex typographies. Thanks to its cloud-sharing function, it is compatible with Skencil, allowing for quick and easy team collaboration.
Pros
Real-time collaboration capabilities
Has a library of royalty-free stock photos, AI-generated faces, and music
Has an active community of users
Cons
Some performance and crashing issues when working on large files
8. Serif DrawPlus Starter Edition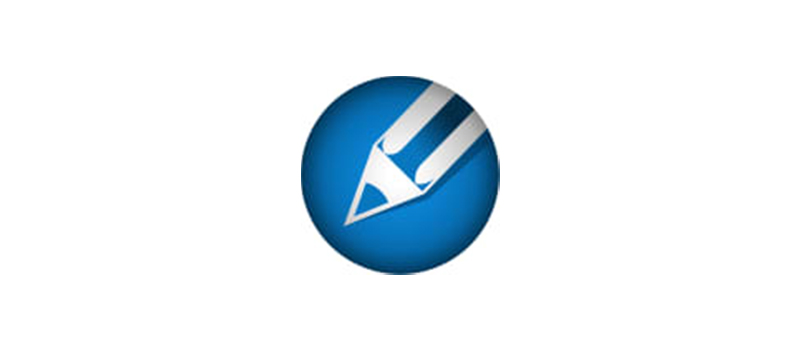 Also known as DrawPlus SE, Serif DrawPlus Starter Edition is a free graphic design and illustration software. If you're familiar with the creative programs Affinity Designer and Affinity Photos, this is another of their offerings. This free Illustrator alternative lets you create animations, vector graphics, and other visual assets.
Serif DrawPlus Starter Editions offers many drawing and painting functions, including pencil, spray brush, chalk, charcoal, and many others. While some features are only available on the paid versions, this free illustrating software has features that can be enough for many starting designers and artists.
Pros
Has an advanced 2D graphics toolset
Comes with a unique set of textures and colors
Has "How To" guides and tutorials to help you use the app
Cons
You need the paid version to enjoy some features
9. Figma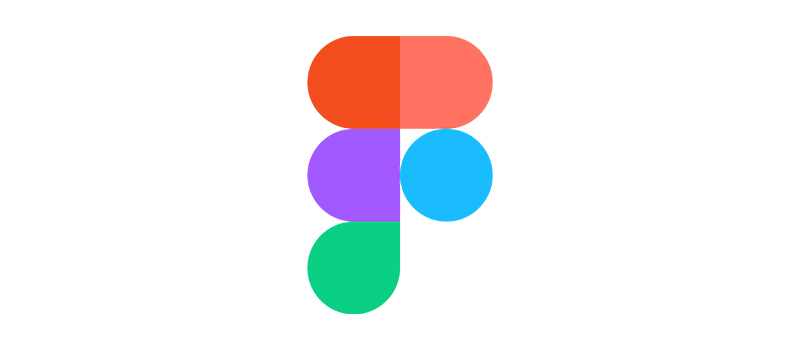 Runs entirely on your web browser, Figma is an Illustrator-style design software that you can use for free. What makes it stand out is its ability to let you do collaboration work (more specifically, Google Docs) in real-time. This design platform offers specific features much like what Skencil has to offer.
Figma is a powerful design application to help you create graphic designs, illustrations, animated prototypes, and many others. Having been conceived on the web, it is the best free Illustrator alternative for teams that need a design platform to collaborate in.
Pros
Integrates with Google Fonts
Cloud-based software, automatically stores your work
Has a powerful, intuitive, and easy to use interface
Cons
Requires a decent graphics card to run problem-free
10. SketchBook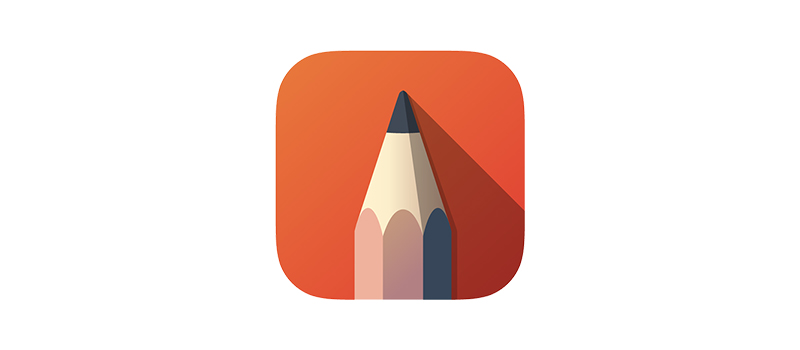 With its focus on drawing, sketching, illustrating, and painting, you could say that SketchBook is the closest you'll get to Illustrator. It comes with various brushes, pens, blending modes, inks, and customizable brushes. It has a guide tool to help you with correct proportions, perspectives, fills, or gradients.
Its intuitive user interface has that minimal yet beautiful look that inspires creativity. It has a low learning curve that can be used by non-designers but has a wealth of advanced features that professional artists and designers will appreciate.
Pros
Has a wide range of advanced tools with the ability to create your own
Comes with new features such as Symmetry and Perspective
Has a flipbook animation feature
Cons
Lacks a few basic features such as undo button and save color palette
11. Inker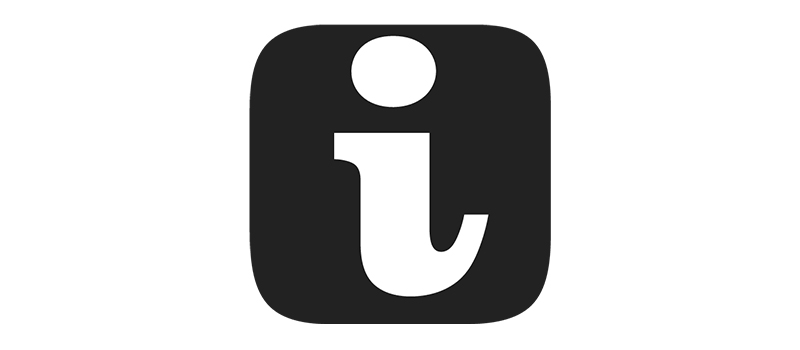 A professional vector graphics editor, Inker is another Illustrator alternative that you can get for free. It holds a wide range of impressive features for drawing and illustrating. With this free software, you can create logos, fonts, comics, paintings, and many more. Its features include tools to craft precision shapes, smooth lines, layer arrangements, color management, and many others.
Inker has one of the lowest learning curves that you can launch the app and use it right away. You can export your completed files into an EPS or SVG format or import them to another graphics editor to convert them to the file type of your choice.
Pros
Operates on Windows, Mac OS X, Linux, Android, and ChromeOS
Offers great tutorials on its Help section
Advanced illustrating and drawing tools
Cons
Not recommended for those who require a diverse file range
12. Vectornator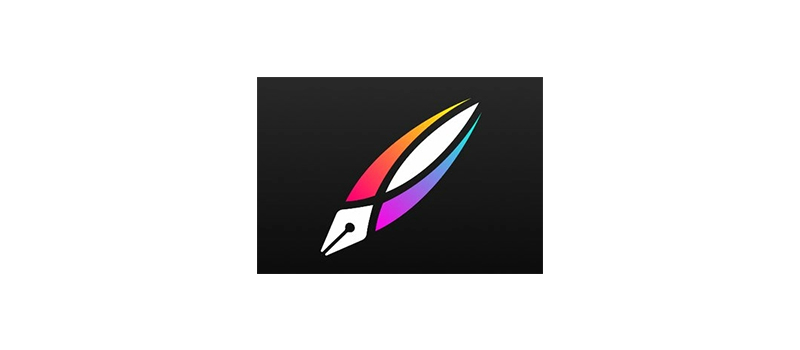 Considered by many as one of the best vector graphics programs, Vectornator is also touted as "the design tool of the future." It is a powerful design platform created by artists to help fellow artists. They aim Vectornator to empower artists by incorporating tools that best unleash their creativity without breaking the bank.
With simplicity and usability in mind, Vectornator's user interface is intuitive and has a sleek and modern design. This free Illustrator alternative has amazing tools to help you create UI designs, logos, banners, social media graphics, and many others.
Pros
Comes with a quick access menu that includes emojis
Compatible with Adobe Creative Could and Illustrator
Supports a multitude of file import and export options
Cons
No available tooltips for quick action buttons
How Penji Can Help You with Your Illustrator Concerns
As you can see from this list of free Illustrator alternatives, finding one that will suit your business is still an overwhelming and complicated task. There are some that need your utmost attention because of the high learning curve. And there are those that you need to pay for to get the best features.
Instead of searching high and low for the best Illustrator alternative, why not work with Penji? We are an unlimited graphic design service that gives you as many designs as possible at a fixed, monthly rate. While it's not free, for a minimal price, all you'll have to do is write a design brief and let our Illustrator experts do the rest.
Watch our demo video here or request your first design by clicking on this link.