Animation can leverage your brand's marketing campaigns through impressive motion techniques and compelling storytelling. And if there's one thing consumers love–it's storytelling! That's why brands consider 2D animation in video tutorials or branding materials because it's fun and engaging. If you have 2D animation experience, we've rounded up seven of the best free 2D animation software for your DIY projects. Otherwise, it's best to leave 2D and 3D animations to experts like Penji. Scroll to the bottom for our special surprise to get you started with 2D animations.
What is 2D Animation?
Animation is a facet of graphic design that leans more toward motion. The more movement in your picture, the easier it is to depict a story. That goes without saying, animation tells your brand story in amusing, entertaining, and unique ways, which makes 2D animation perfect for company or personal portfolio websites.
In layman's terms, animation consists of using a series of pictures. It entails creating one single movement from successive images or drawings. These images provide an illusion, showing a swift action when presented in fast succession. And it has everything to do with how the human brain processes images.
Our eyes can only grasp images for one-tenth of a second. So when the brain sees a series of images presented in a fast sequence, it processes the images into one single movement.
Early animators used traditional animation, which involves drawing on celluloid sheets, with each sheet containing every slight movement of the person, animal, or thing. Most traditional animations belong in the 2D animation category and are created using the best paid and free 2D animation software.
Creators of these animation tools keep up with the times and are shifting to 3D animations due to crisper imagery. Whether you use 2D or 3D animations, both these types offer a more eye-catching appeal to your audience compared to flat or vector illustrations.
Difference Between 2D and 3D Animations
2D animation falls under the umbrella of traditional animation. Some examples are Beauty and the Beast, Aladdin, Pinocchio, and The Lion King. Vector-based animation is another kind of 2D animation that doesn't belong to traditional animation. And this is done through the best free 2D animation software, which we'll tell you about in the next section.
As you know, pixels and vectors are two of the most common image formats. The former can't be stretched as it compromises the image quality, while the latter can retain image quality even if it's stretched multiple times. It entails using mathematical values so the images can be resized numerous times. In turn, this makes the motion smooth and high-quality.
3D animation, on the other hand, means animators no longer need to draw a series of images to form one smooth movement. Animators only need animation software to move the character's body parts around.
When all of the character's body parts are in position, animators set the digital frames and do it for each frame. The computer then calculates each frame's motion while the animators adjust the character's movements and curves throughout the clip or film. That said, 3D animation means the character's entire body is consistently perceptible.
7 Best Free 2D Animation Software
Learning animation takes time as animators need precise calculations to make every image in a series contribute to one smooth motion. If you're ready to take on 2D animations, try these seven best free 2D animation software.
1. OpenToonz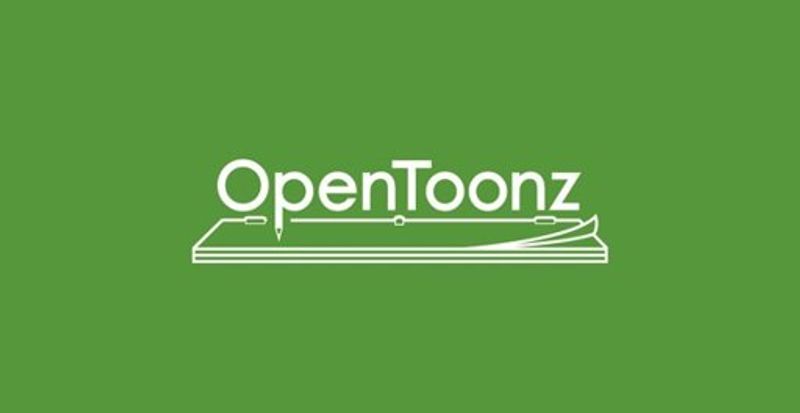 OpenToonz is an open-source 2D animation software that anyone can modify freely. The platform was once known as "Toonz" and was used in some Princess Mononoke cuts. Moreover, OpenToonz has also been used for digital compositions, color designs, and paint and ink.
This open-source app was customized and improved in Studio Ghibli. And the best thing about this platform is the production staff and creators who have used it have put in their feedback to enhance the software even more. One of the most notable features of OpenToonz is the scanning tool called GTS.
Primary Features:
Free for both commercial and personal projects
It has a new plug-in effect to process images called SDK
OpenToonz is compatible with four scanning types
Sequence number scanning efficiency between animation numbers
Compatible with TWAIN standards
Allows to reproduce processes after rescanning some cuts
Try OpenToonz now!
2. Pencil2D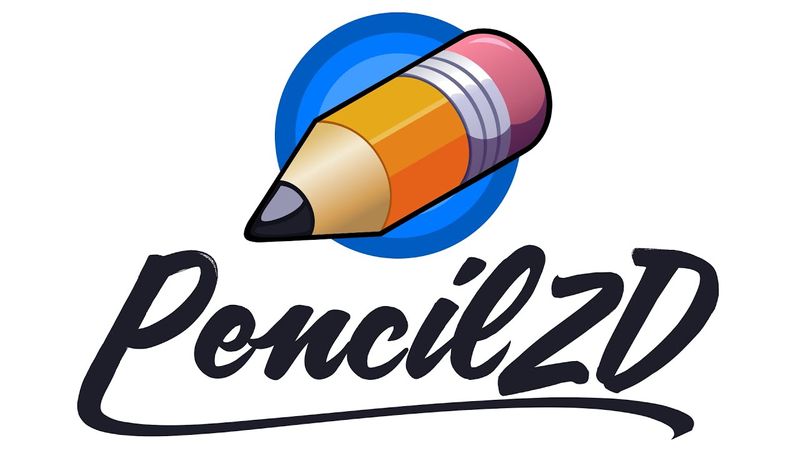 One of the best free 2D animation software is Pencil2D. Like OpenToonz, Pencil2D is another open-source software compatible with macOS, Windows, and operating systems similar to Unix. The platform was created by Pascal Naidon and Patrick Corrieri in 2005 and has since become a hit in the 2D animation sphere. It was called Pencil back then.
When Pencil was released, both creators abandoned the software. However, another animator, Matthew Chang, merged with Pencil and called it Pencil2D. There have been many changes to the software, and regular updates are prioritized, with more features every time. Pencil2D tries to improve the software, so they're open to feedback from users of some operating systems. They're also welcoming animation projects to understand how users utilize Pencil2D's features. Plus, Pencil2D is accommodating to beginners as well, since they provide tutorials and a manual to use the software.
Primary Features:
Minimal and user-friendly design so users can focus on animating
Seamless switching between vector and raster workflows
Allows you to ink, paint, and sketch on the go
Offers cross-platform installation
Try Pencil2D now!
3. Animaker

Animators choose the top free 2D animation software for their impressive features. And Animaker is one of the go-to tools for animators worldwide. The platform has helped more than 10 million people create awesome animation videos — around 20,000,000 videos in total! There are also over 100,000,000 library assets, such as properties, texts, backgrounds, or music tracks for every project.
When using Animaker, you'll be bombarded with unique features. However, the free plan only lets you create two customized characters monthly. The free plan also lets you enjoy a maximum of five high-definition downloads. Also, expect to see an Animaker watermark on your free plan projects. If you don't want the watermark, you can always upgrade to their premium plans.
Primary Features:
One-click feature to change expressions and actions
Easy to customize everything, such as colors, backgrounds, properties, character appearances, etc.
Lets you add gradient backgrounds, up to five colors
Tons of camera and screen effects, transitions, more than 100 audio tracks, and more
Allows you to record your voice and integrate it into your video
Try Animaker now!
4. Animation Paper

The genius behind this free 2D animation software is Niels Krogh Mortensen. He has experience in this field for over 30 years, working as a game designer, animation director, animation producer, creative software developer, character animator, and graphic artist.
He first founded Plastic Animation Paper two decades ago. Unfortunately, the 2D animation tool wasn't very close to what he wanted in animation software. So he did a complete overhaul and improved the platform, which he now calls Animation Paper. To date, Animation Paper is currently the best software for hand-drawn animation that filmmakers, game developers, and pro animators love!
Primary Features:
Fast responsiveness in almost anything you do
High-quality lines with no degradation even when resolution is changed
Provides real-time zooming and smooth rotation of the view
Light table
Customizable speed dial and toolbar to access your favorite functions
Offers real-time full-frame view on your second monitor
All other neat tools like flipping, clean up, lasso, and paint to give your animation more life
Try Animation Paper now!
5. Krita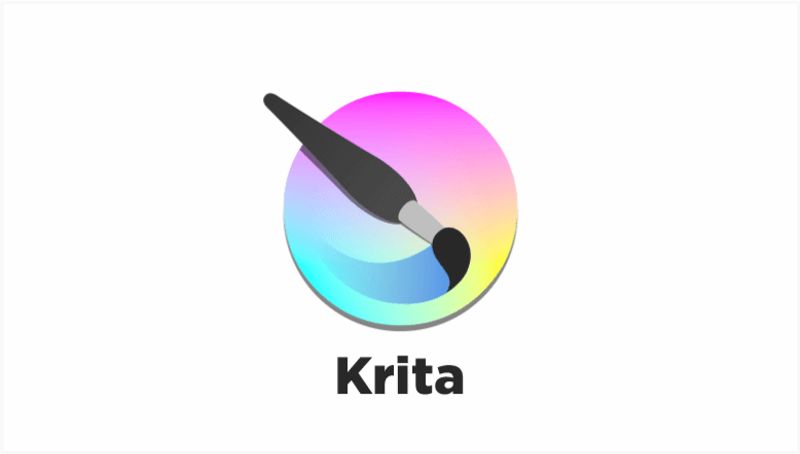 Krita is one of the most professional free 2D animation software tools any artist can use. It's best for texture and matte painters, concept art, custom illustrations, comics, and more. Krita also dates back to 1998, with Matthias Ettrich wanting to show how easy it is to hack a Qt GUI involving an existing application. And Ettrich chose the application GIMP for the demo. However, it was never published.
So he developed his image editor application, which was how Krita came about. Krita provides user-friendly painting and sketching software for digital artists. It offers simple solutions to transform beautiful digital masterpieces from scratch. Krita has focused on painting since 2009, inviting more concept artists, illustrators, and cartoonists to use the platform. Plus, Krita is always looking to develop the software, so they created the Krita Foundation in 2012 to provide ample support for its development.
Primary Features:
Offers over 100 beautiful and professionally created brushes
Customizable layout
Choose between light and dark color themes
More than 30 dockers
Built-in vector tools to create comic panels
Lets you import texture packs from the other artists
Filled with productivity features (layer management, full color management, select & transform, PSD support, HDR painting, Python scripting, and more)
Try Krita now!
6. Synfig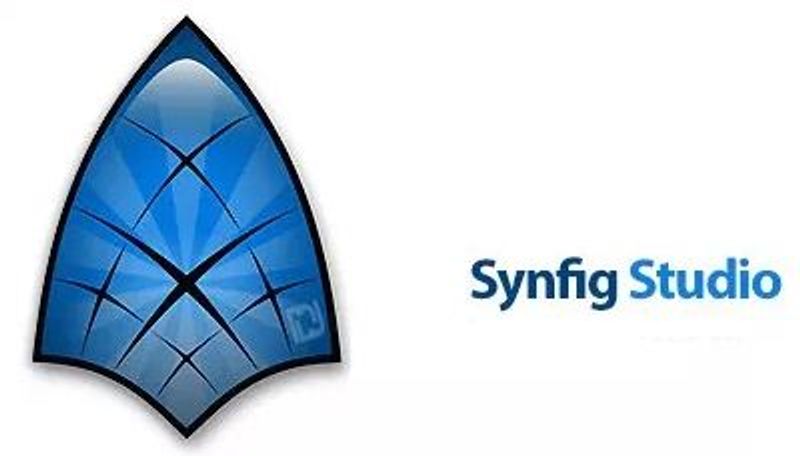 Synfig is another free 2D animation software offering two versions for users to try. One is the stable version, which comes with well-tested features suitable for everyday use. The other is the development version, the experimental version of Synfig, and has the latest features and bug fixes.
Synfig carries all the typical 2D animation software functions. However, its best function yet is how it lets you create vector and bitmap animation. Moreover, this platform also has more advanced features that may need a minimal learning curve.
Primary Features:
Smooth workflow through automatically appending keyframes
Vector tweening for complete control of vector projects
More than 50 layers for your animation projects
It offers a bone system that lets you make cutout animations
Advanced features to create character puppets and dynamic structures
Try Synfig now!
7. Blender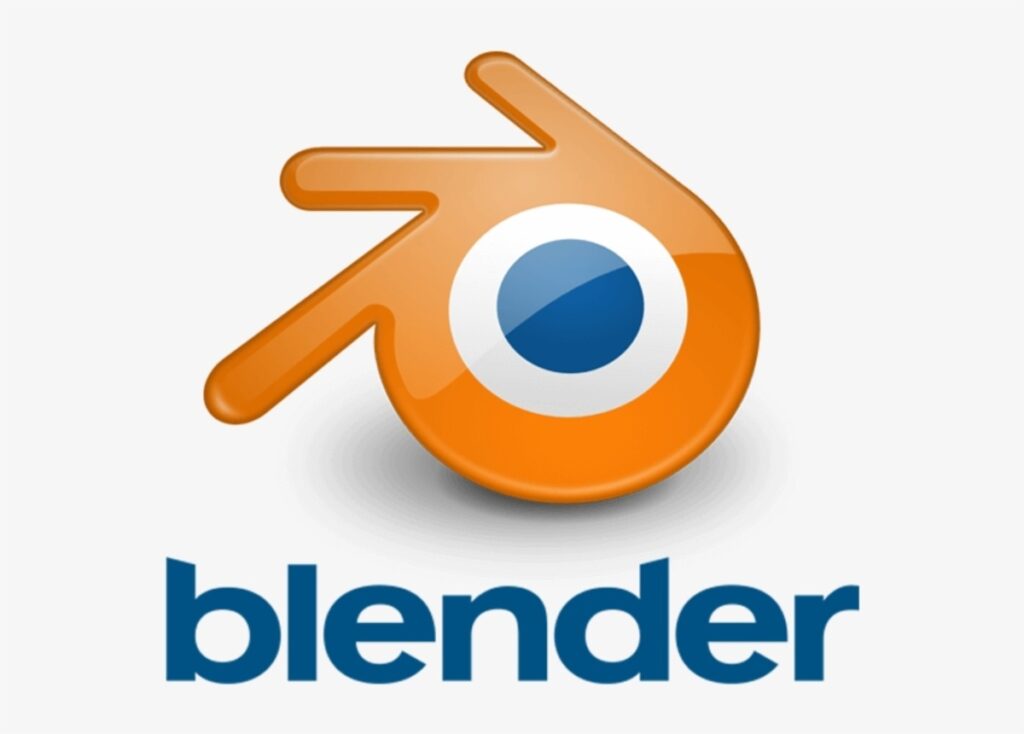 A new contender in the best free 2D animation software tools, Blender was launched on December 03, 2021. It aims to offer a new era of open-source animation tools for 2D and 3D content creation. Its mission is to offer the best 3D CG technology to artists as free open-source software.
It started as the Blender Foundation and soon announced Blender 3.0 this year. The Blender Institute is Blender Foundation's spin-off project. The institute currently has 24 employees working hard to enhance the Blender platform. Creatives can freely use Blender for commercial or educational purposes.
Primary Features:
Access to Cycles to create impressive renders
Modeling features such as retopology, modeling, sculpting, curves, and more
Animation and rigging features for shorts and feature films
Customizable interface
Allows integration with several pipeline tools
Try Blender now!
Hire Penji for Professional Animation Projects
DIYing animations using the best free 2D animation software tools works best if you have the training and experience. If you don't, we recommend entrusting this difficult process to professional animators.
Penji's professional animation team lets you request, revise, and download animation projects with ease. Plus, Penji's unlimited design offer means you won't have to hire another creative for your other projects. Penji assigns the best creative suitable for the project. All these features and more are available at half the cost when hiring in-house or freelance animators or designers. Ready to sign up? Fill out this form for a special 15 percent discount.