Whether you're using Cricut Design Space for your stickers, or t-shirt designs, use the most attractive and relevant fonts. Design and curate the best fonts for your projects without having to pay a dollar! Here's where you can get unique free fonts for Cricut Design Space.
1. Fontget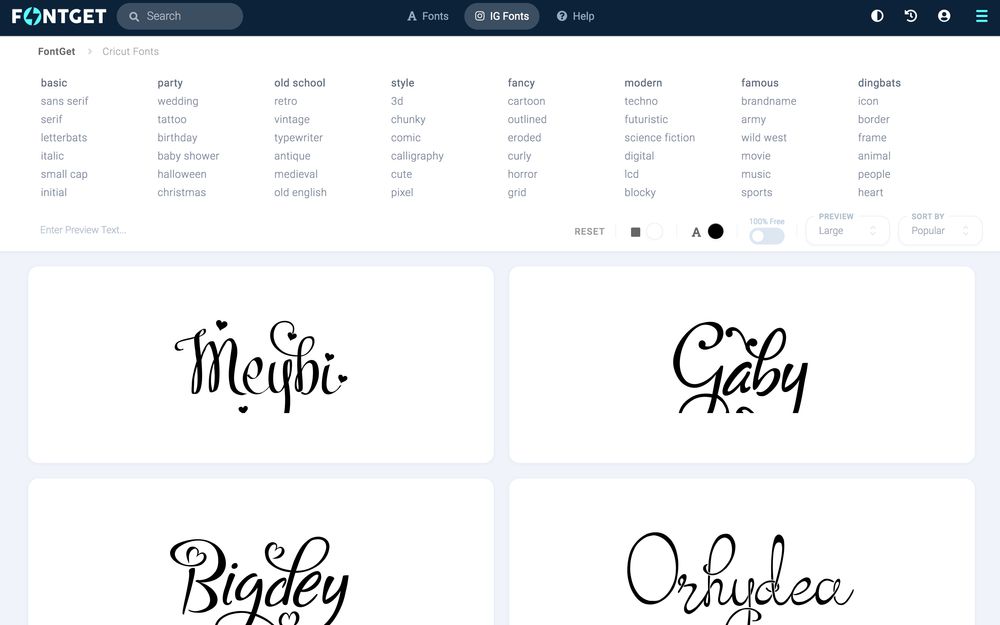 Fontget offers the highest quality Cricut fonts, and guess what — they're all free. The fonts are also divided into eight different categories to ensure your customized font shows your personality. Fontget's website interface is also easy to use with customization features such as reset, color options, preview, and even a toggle button that shows only the free Cricut fonts for download.
Need graphic design help?
Try Penji's Unlimited Graphic Design and get all your branding, digital, print, and UXUI designs done in one place.
Learn More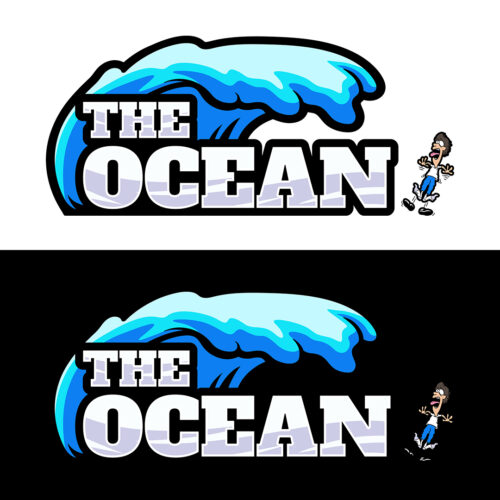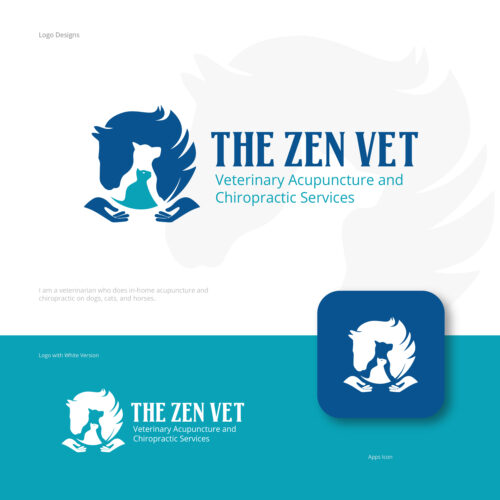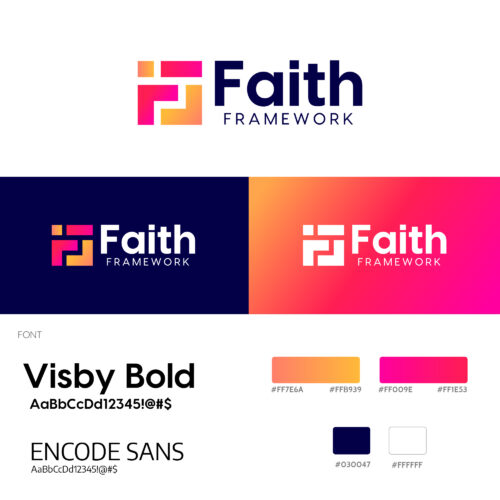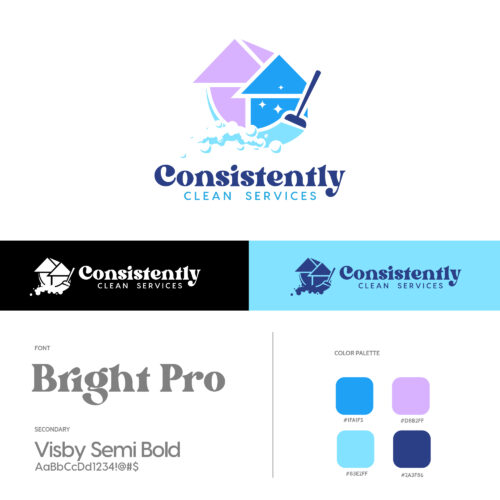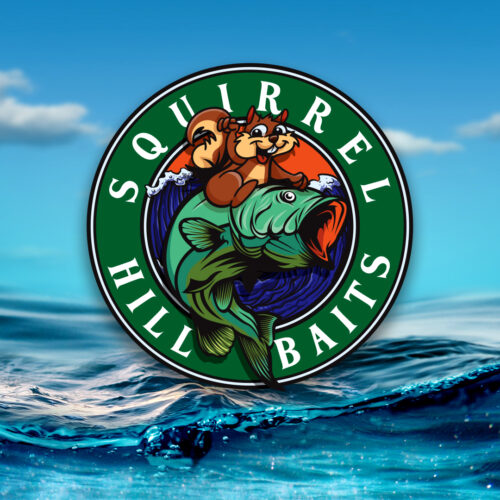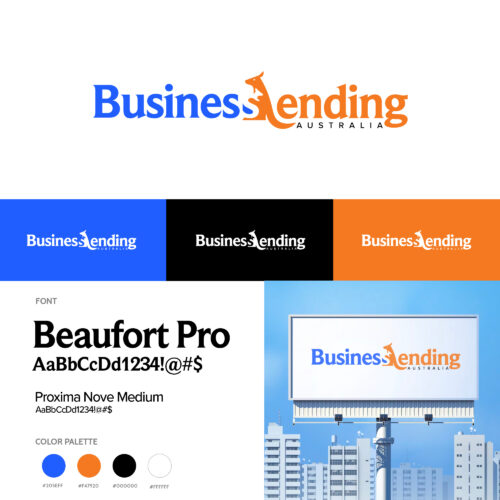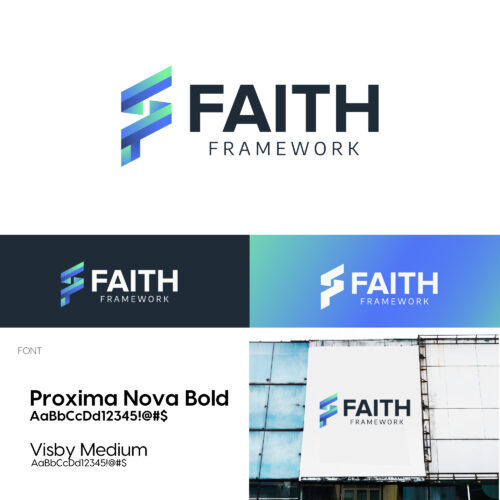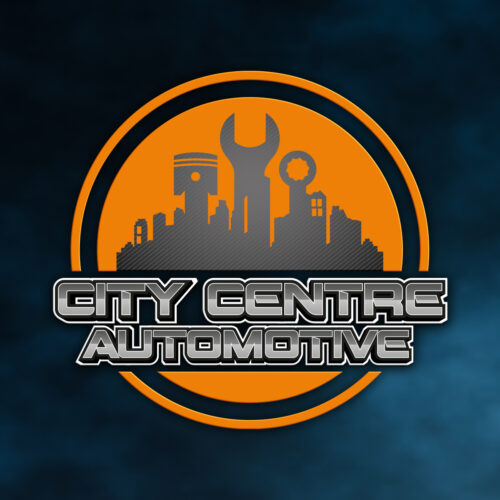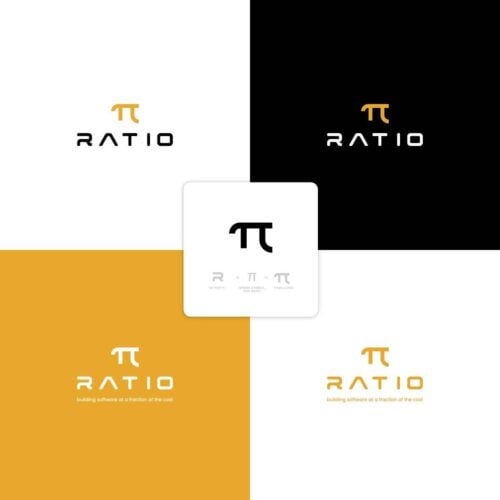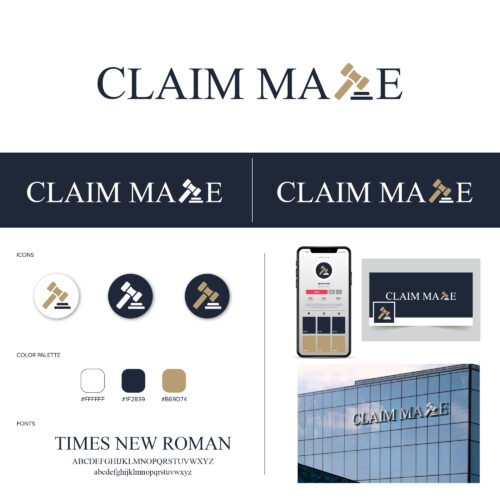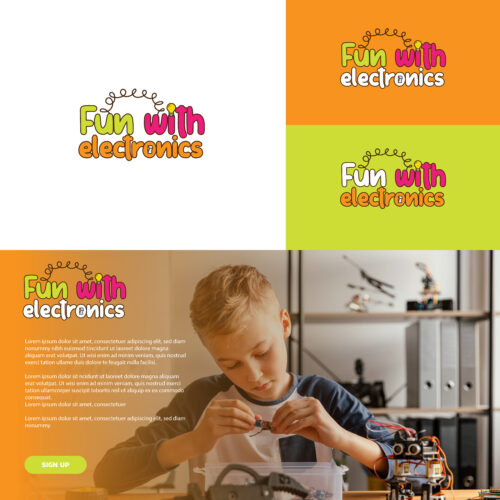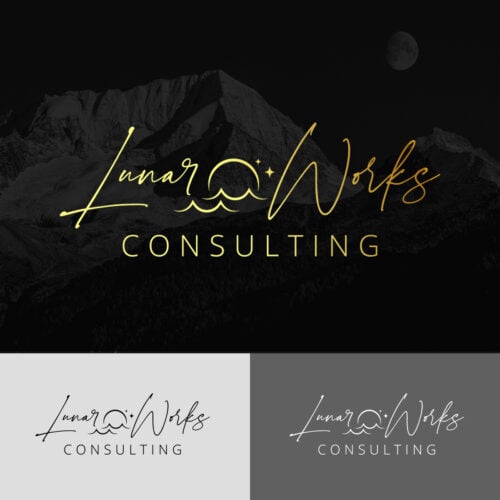 2. 1001 Fonts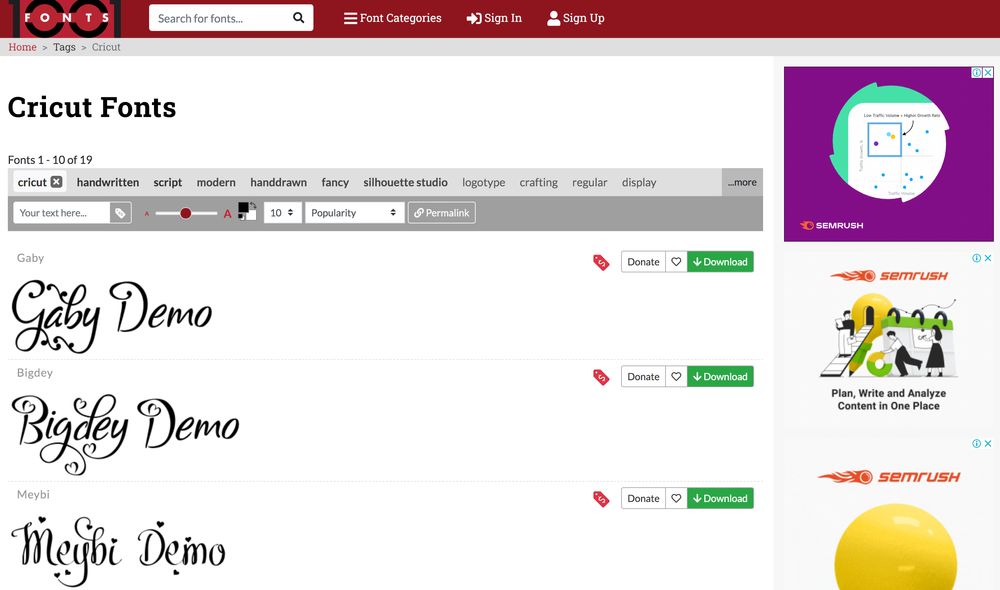 It's easy to maneuver through the 1001 Fonts website for your Cricut Design Space projects. Plus, you'll get to choose from as many font categories, such as 3D, comic, quirky, foreign imitation, weight, themes, holidays, handwriting, modern, and more. You can quickly download the fonts or click on the "Donate" button if you're feeling a little extra.
3. Fontspace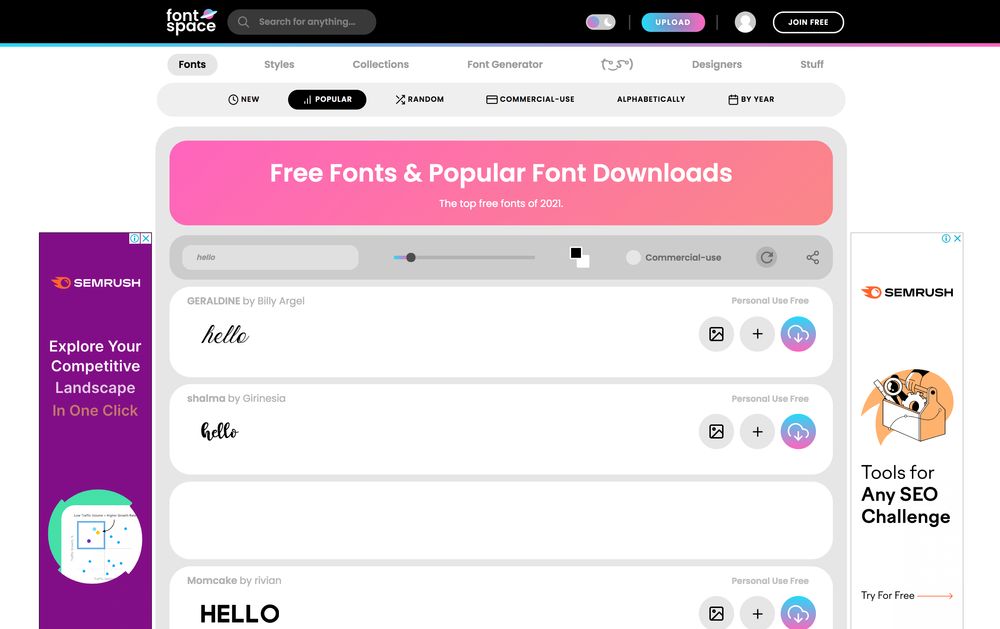 Over 3,100 designers use Fontspace for all their design projects because they offer the most unique and fresh font designs. You can also choose from over 16,000 fonts for commercial use, plus over 80,000 free fonts in total. With this wide range of free fonts for Cricut, you'll undeniably have the best design outcome.
4. Urban Fonts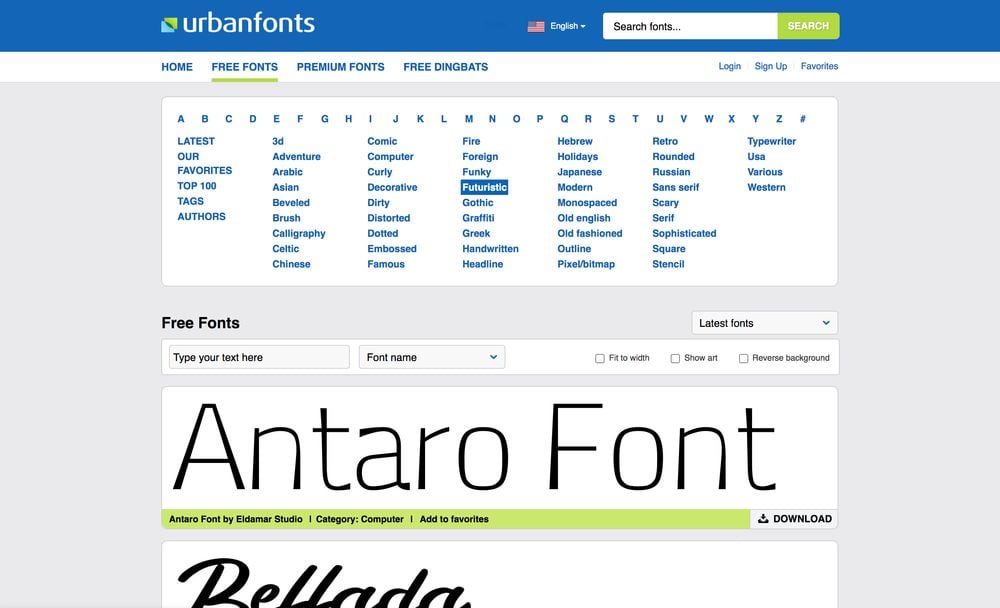 With more than 8,000 freeware fonts to choose from, Urban Fonts can be your best option for your Cricut designs. The platform doesn't only offer free fonts, but it also lets you access premium fonts and free dingbats. Get the most creative fonts by choosing from the latest fonts, curated favorites, the top 100 fonts, and more.
5. Font Squirrel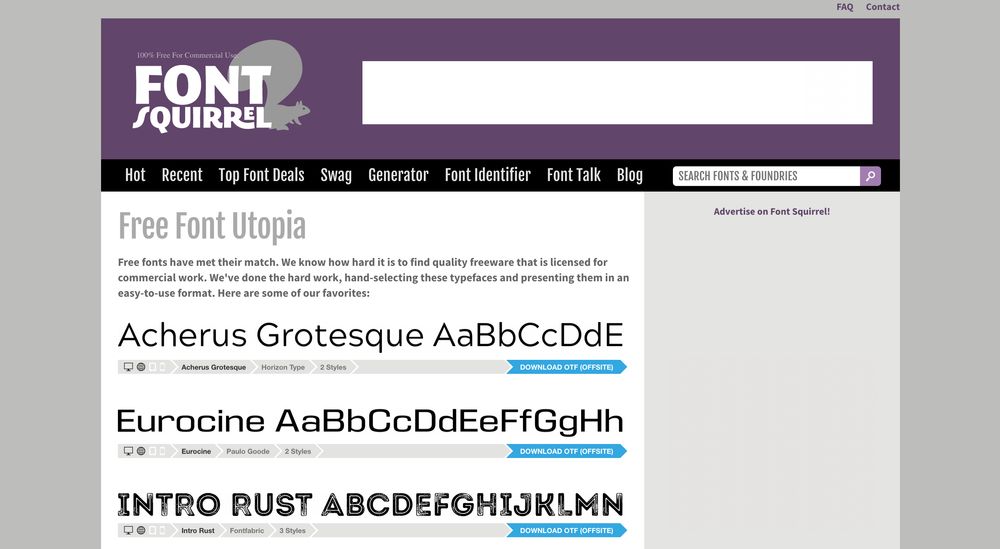 Font Squirrel knows how tedious it is to find high-quality freeware fonts that are perfect for commercial use. And that's why they offer a wide variety of Cricut free fonts, where Font Squirrel experts selected the typefaces themselves. These fonts also come in an easy-to-use format that users can quickly download from the website.
6. Font Freak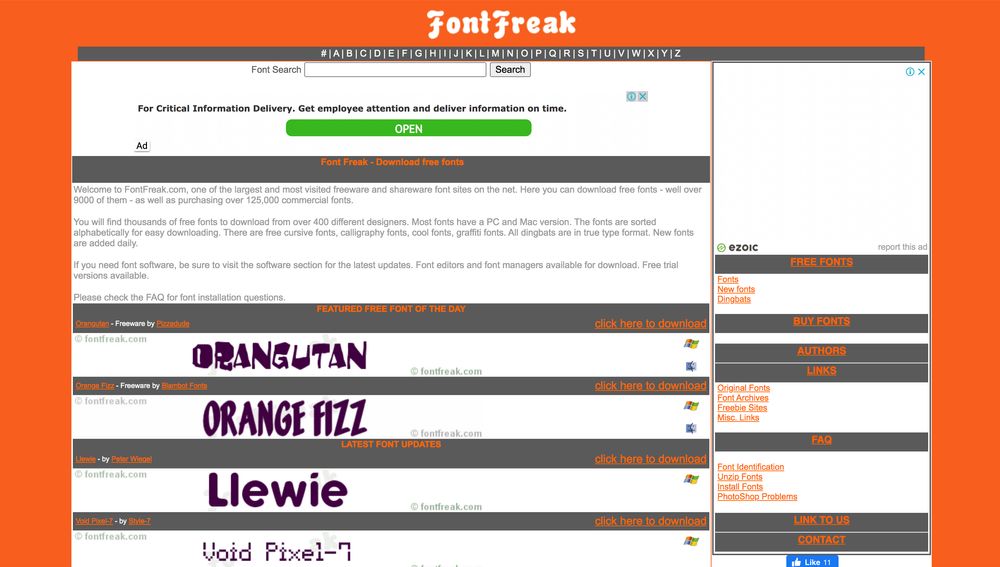 When it comes to freeware and shareware font websites, Font Freak remains to be one of the largest sites online. The platform boasts over 125,000 commercial fonts and over 9,000 free fonts for Cricut and other design projects. Choose free fonts arranged alphabetically and from more than 400 designers.
7. Creative Market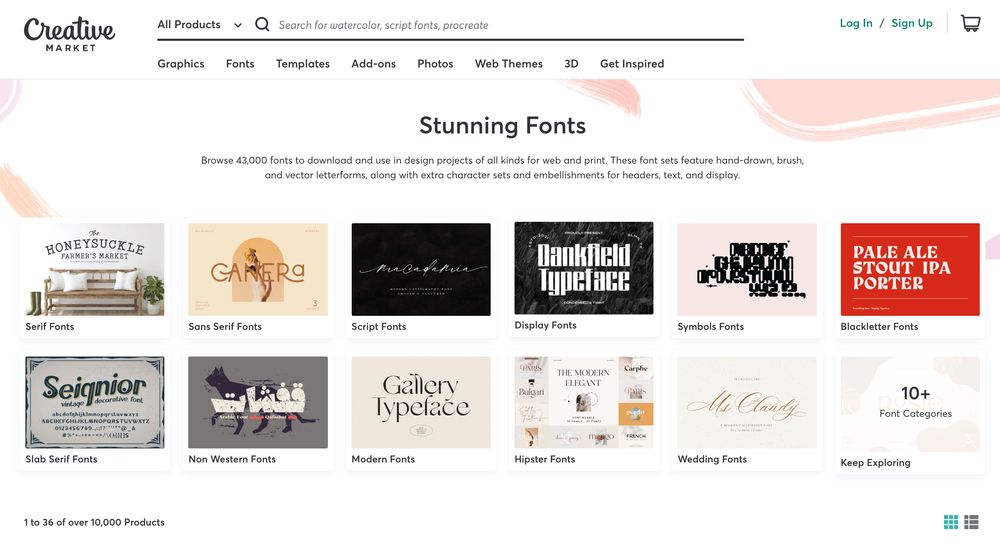 When looking for stunning fonts for Cricut designs, head over to Creative Market. They have over 43,000 downloadable fonts for all kinds of online or print projects. These fonts have several features such as hand-drawn styles, vector letterforms, and brush styles. Some even feature extra embellishments and characters for extra visual appeal.
8. Font Bundles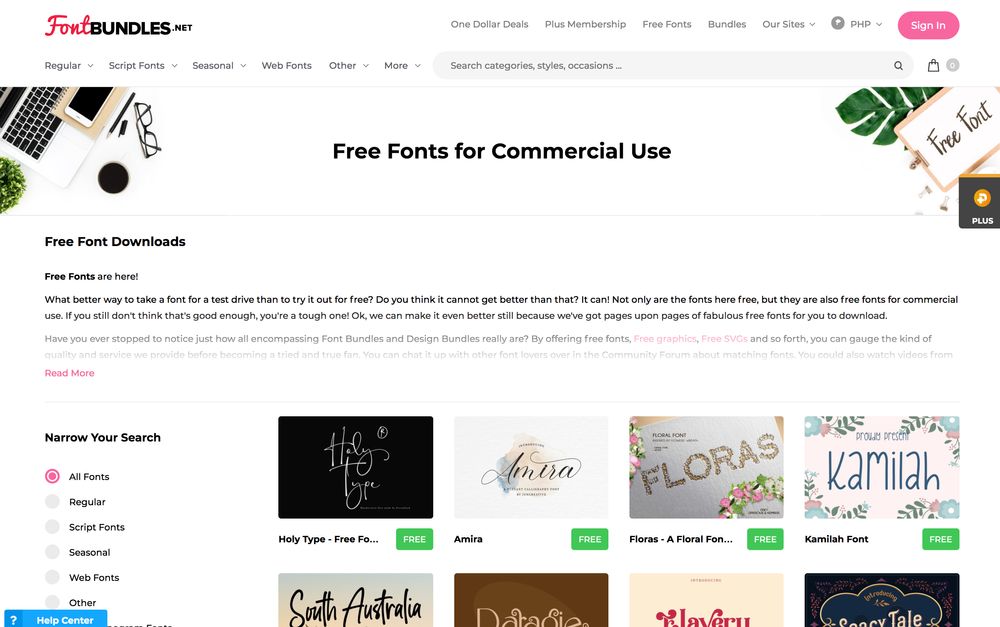 Font Bundles offers beautiful and cool free fonts for your design projects in a user-friendly method. The website is straightforward, with a "Narrow Your Search" feature on the left side. All you have to do is choose from different categories such as script, regular, web fonts, seasonal, monogram, calligraphy, and more.
9. Dafont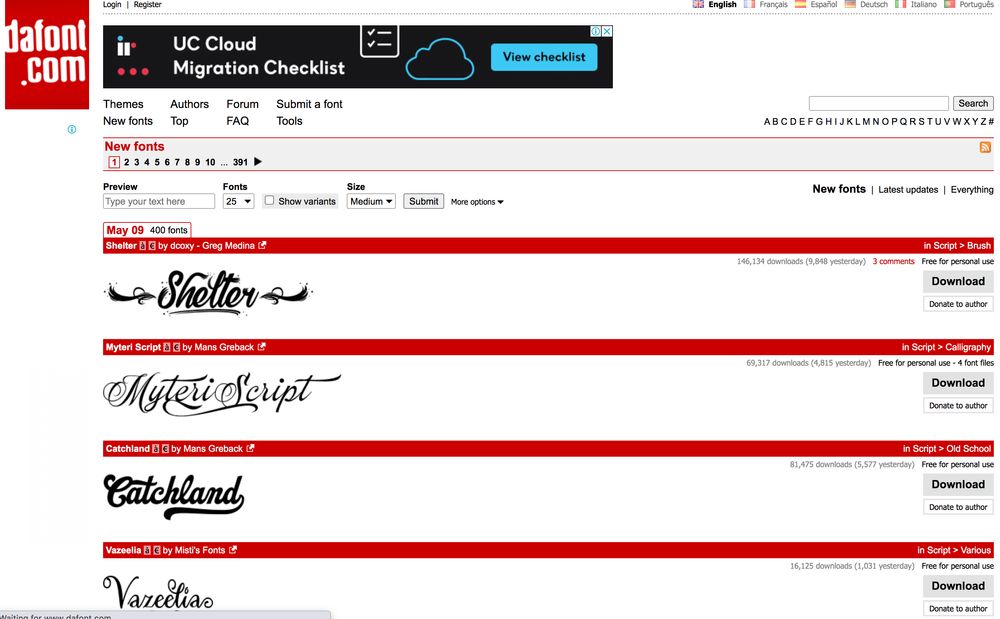 If you want to find free fonts for Cricut from designers worldwide, Dafont boasts cool and diverse fonts for your Cricut projects. They have a simple interface where you can choose the font size, show variants, or display the number of fonts. Plus, each font also shows how many total downloads were done as well as the comments on each font style.
10. Fontesk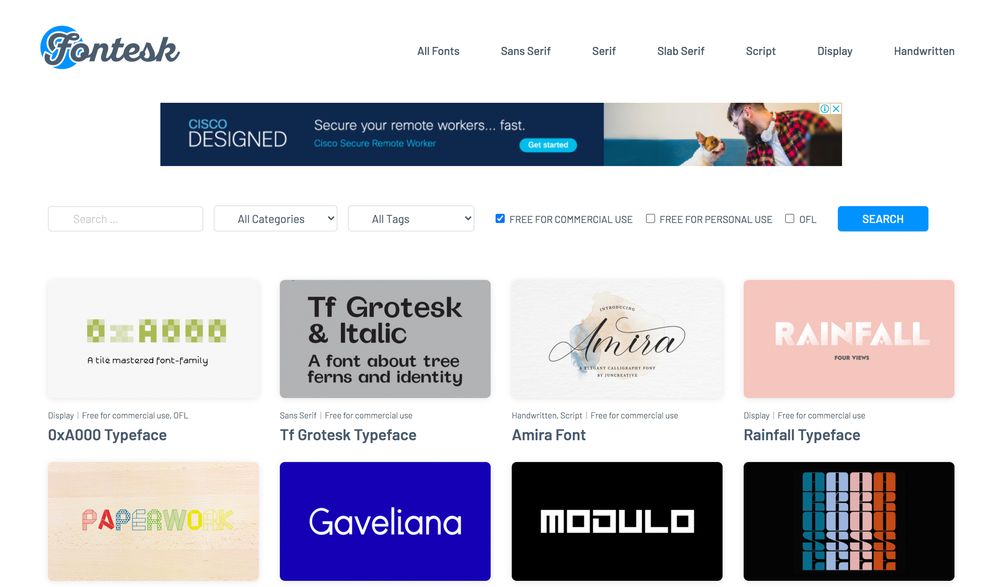 Fontesk works just like any other font website on this list. It has the highest quality fonts free for download for all types of projects. You can tick the boxes between fonts for personal or commercial use, and you get hundreds of stunning font styles.
11. Font Meme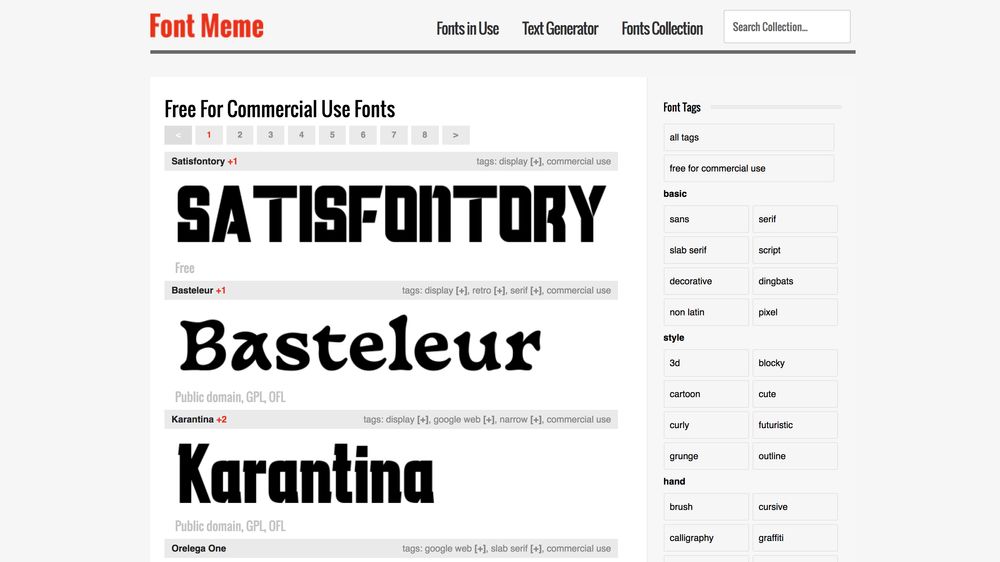 Font Meme lets you choose between "all tags" and "free for commercial use" when choosing the right font style for your project. The fonts are also classified into various categories such as basic, style, hand, period, or theme. Better yet, you may also search for your fonts on the platform's simple website interface.
12. BE Fonts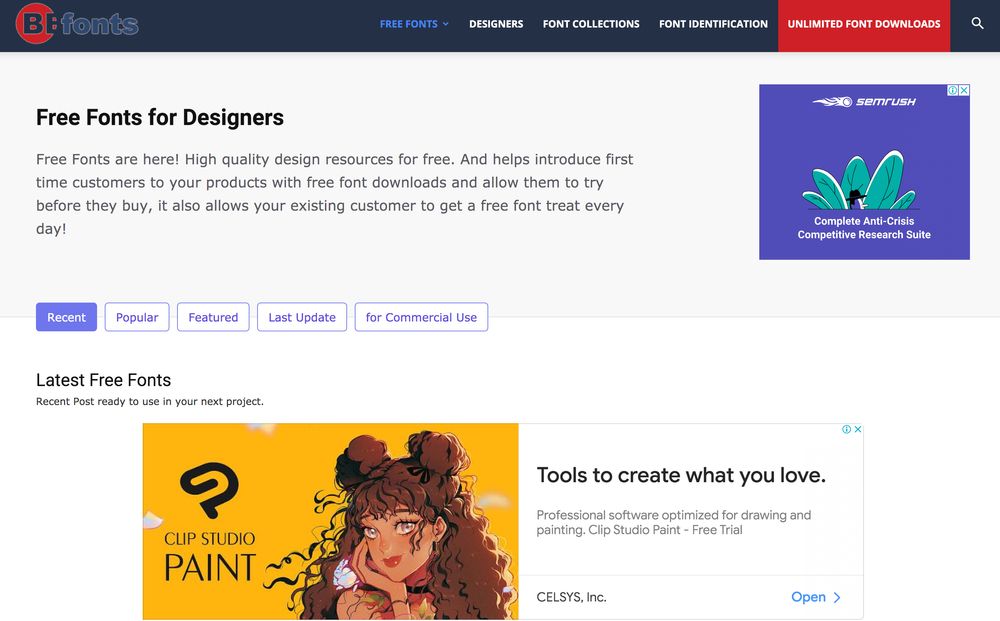 BE Fonts has the most creative and unique font styles for your Cricut projects. When you click on each style, you get a brief description of what the font is about and who designed it. Plus, you can also toggle between the menu options at the top like Recent, Popular, Featured, Last Update, and Commercial Use.
13. Font Library
Once you land on the Font Library homepage, you'll see the categories on the right side, including the number of font styles in those categories. You'll also see how many times the fonts have been downloaded, and the numbers don't lie. As of this writing, there are 29,756 uploaded font files, 2,162 uploaded font families, and 769 font contributors.
14. Creative Fabrica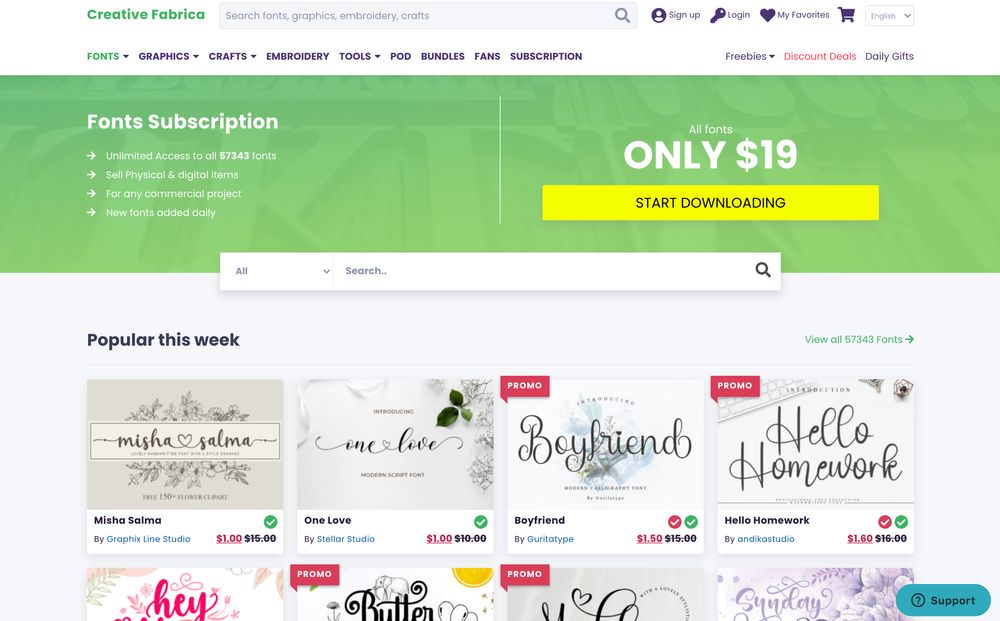 With Creative Fabrica, you get unlimited access to 57,332 fonts. Although you would need a subscription to access the fonts, Creative Fabrica regularly slashes off its premium font rates. So it's not free per se, but you only have to pay a dollar for every beautiful font for your Cricut projects.
15. Cool Font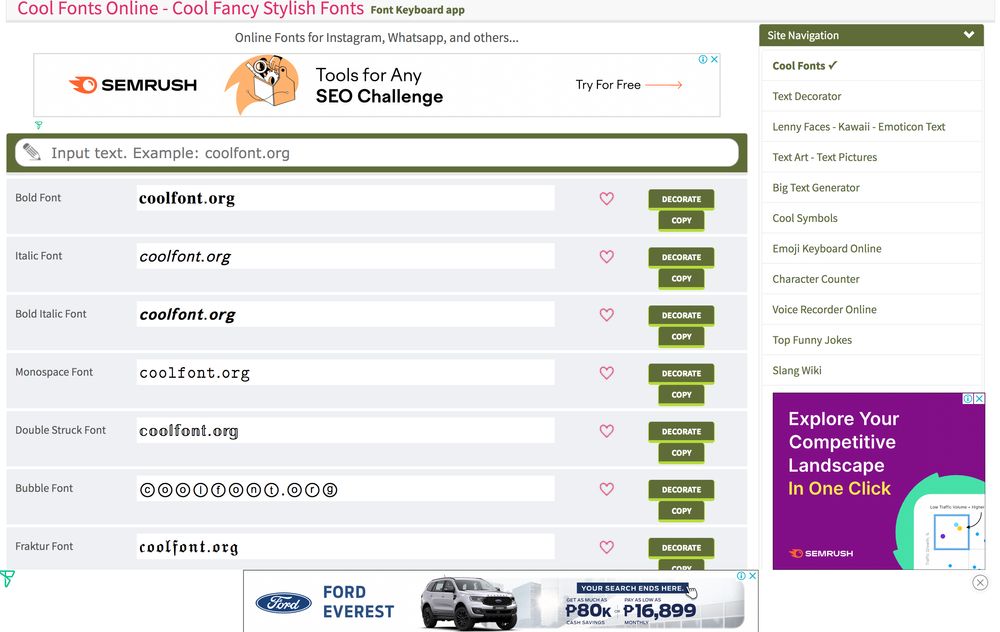 As the name suggests, Cool Font offers users the most fantastic fonts suitable for every project type. You can type your text on the field above, and it will display all sorts of font styles you can decorate or copy. It also has other features such as Text Art, Lenny Faces, an Emoji keyboard, Cool Symbols, and more.
16. Fontfabric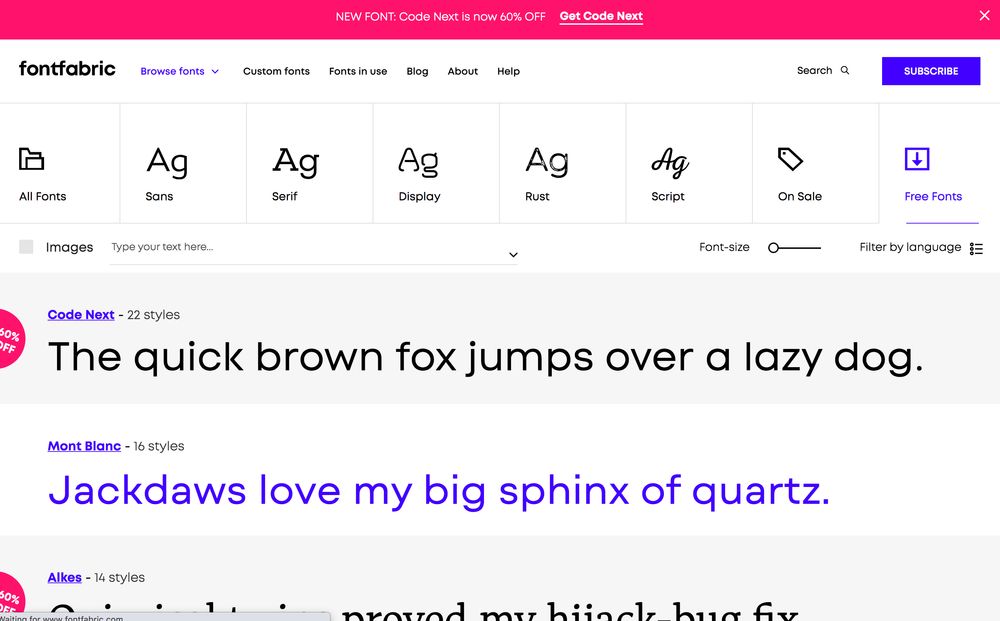 The geniuses behind Fontfabric all have a passion for stunning, high-quality typefaces, lettering, and calligraphy. The creatives have catered to big brands such as Nike, CNET, Hyundai, Lipton, Transavia, Nestle, and the U.S. national football team. Fontfabric was founded in 2008 and now takes pride in more than 250,000 million users of the platform.
17. Google Fonts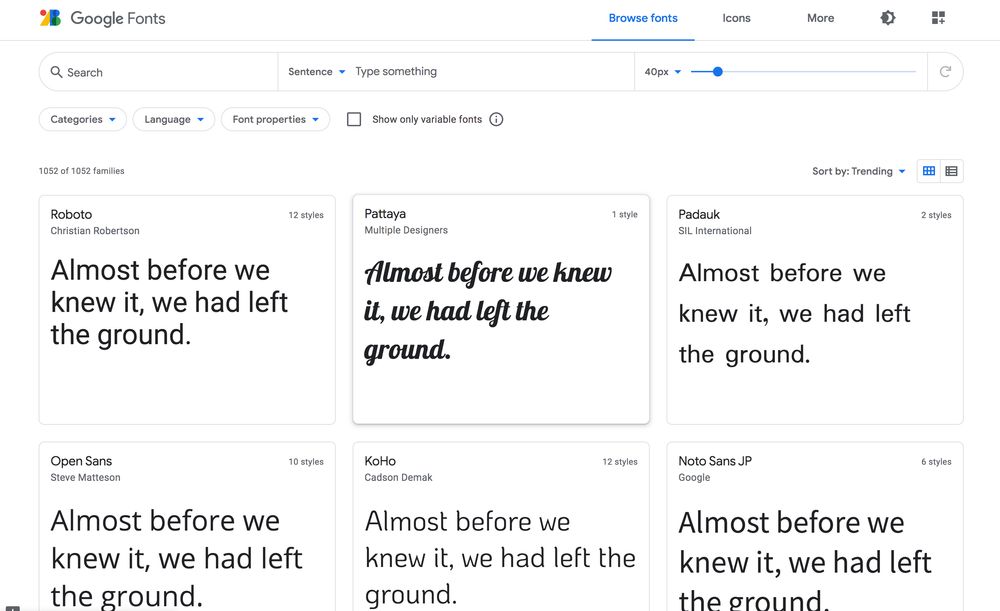 Choosing a font-generating platform to download free fonts for Cricut should involve ease of use. And Google Fonts is one of the platforms that offers users a quick solution to their Cricut projects. You can either search for fonts or browse from the list of font types and see the different styles in every category as well.
18. Arturth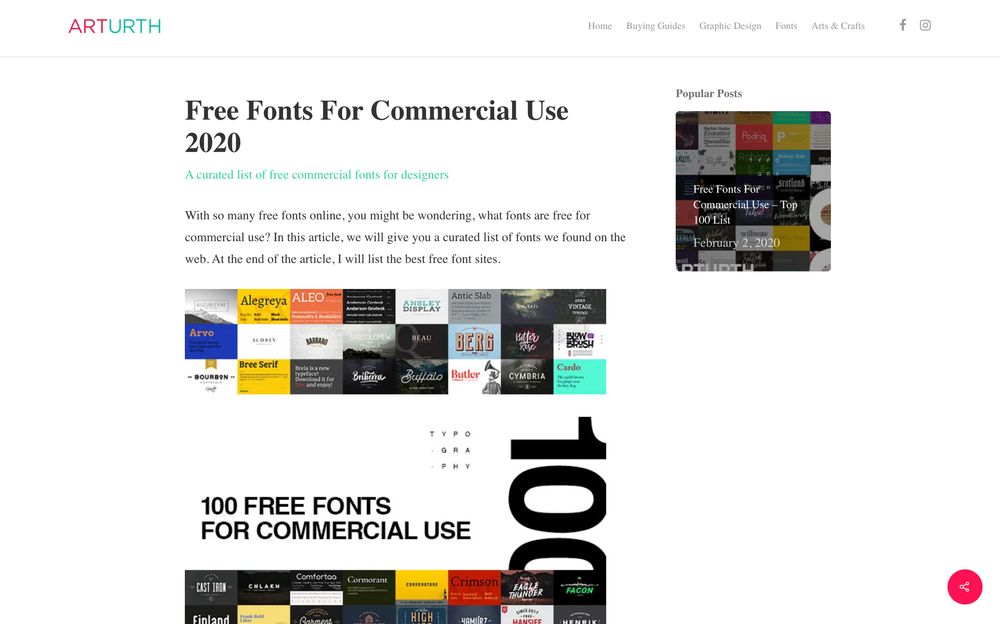 You can also browse the many different fonts listed on Arturth. Some of these fonts are seen on Behance, and it's pretty easy to click on Download and start using the free fonts for Cricut designs. The list from Arturth gives you 10 various categories, each with a download link for your convenience.
19. 1001 Free Fonts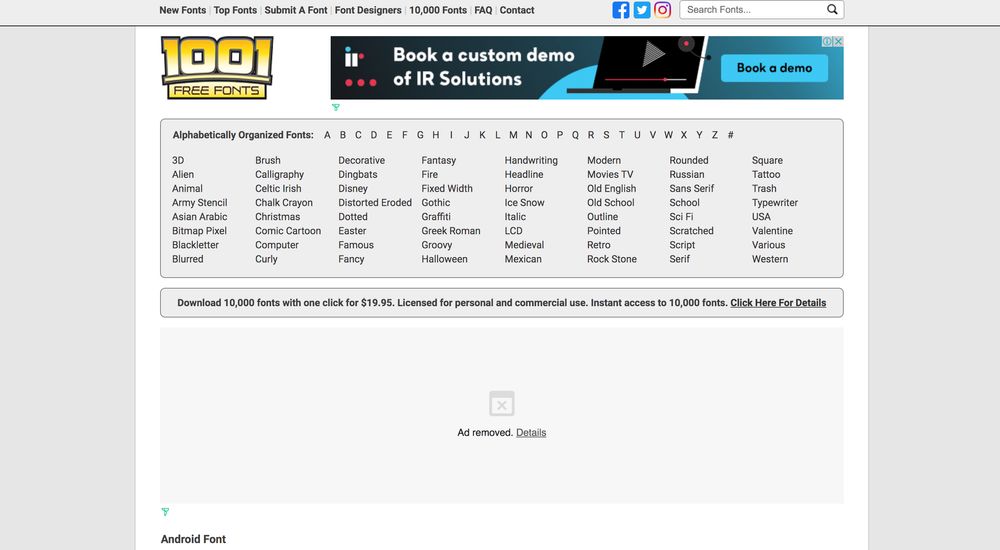 This website, 1001 Free Fonts, has one of the largest font varieties when it comes to your design projects. The fonts are also easy to browse as they're arranged in alphabetical order. However, you can click on the style you want from the list, and the platform displays several fonts. Plus, you'll even see a list of all designers who contributed to the beautiful fonts on this site.
20. Best Free Fonts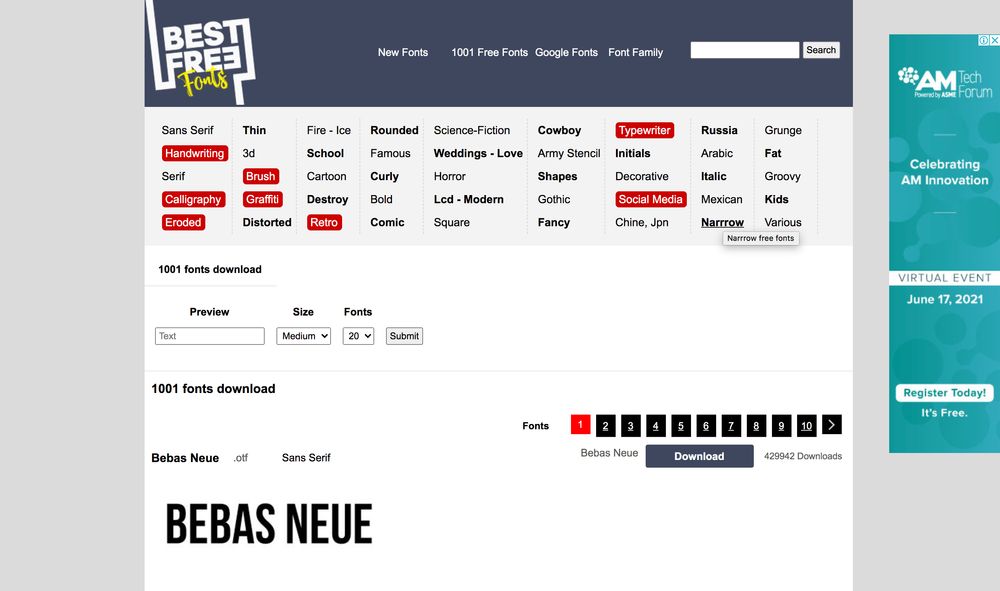 Best Free Fonts have styles in the Science-Fiction, Fire, School, Retro, Fancy, Graffiti, Social Media, Comic divisions, and more. Then once you choose the category, you can narrow down the design by selecting the font style, size and preview it before downloading.
Related Post: Fonts 101: A Helpful Guide for Your Business Branding
Conclusion
Don't be intimidated when you have to DIY Cricut Design Space. With more than a handful of free fonts for Cricut, your creativity won't be limited. Try one of these websites to get Cricut Design Space free fonts, and you'll instantly spruce up your design projects.
However, if you want professional, custom-made fonts from scratch, then subscribing to Penji is your best bet. Penji's experienced designers are there to cater to your style, needs, and design preference.
By paying only a fixed monthly rate, you no longer have to find designers for every project. Instead, submit as many Cricut designs and typography projects, and Penji will work on them one at a time. Expect to get the designs in as fast as 24 hours!
If you're ready to sign up, enjoy this 15 percent discount by filling out this form.