So you think you've seen all the coolest fonts for Cricut cutting machines? Think again. This list of fantastic Cricut fonts will make you want to start your next project ASAP. All you need is a bit of design inspiration.
Related Post: Best Fonts for Logos That Won't Make Your Brand Look Cheap
1. Bouquet

If you're looking for something feminine with a bit of machismo appeal, use Bouquet. It's a versatile script font that looks fresh and modern. Never make your Cricut design projects look outdated with the Bouquet font.
2. Jelly Bean

Here is another fun and lighthearted script font you can use for children's designs or fun invites for birthdays. Jelly Bean has a heavy nature, with simple strokes and a lively overall look. Using this style somewhat reminds you of colorful jelly beans you can munch on while watching rom-com movies.
3. Wild Hazelnut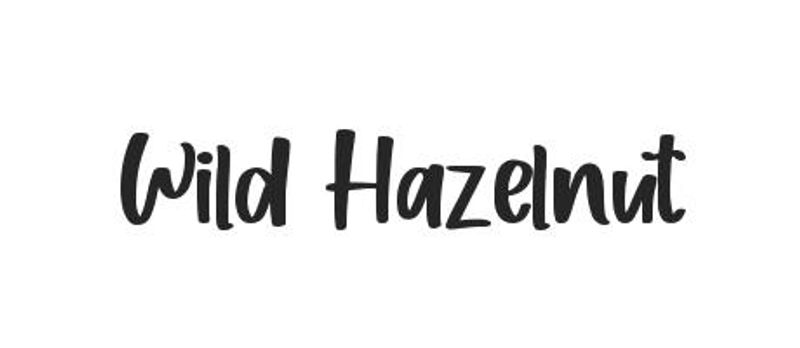 If you want to take a sans serif font to the next level, then the Wild Hazelnut font is your best bet. The style is reminiscent of a hand-written text on paper for your random thoughts and scribbles. This font style is excellent to use on small and big Cricut design projects.
4. Bigdey

If you're looking for decorative feminine fonts for Cricut, one of the top choices is Bigdey. The exquisite strokes are perfect with the little hearts in the end. However, be careful when using this on smaller design projects as it might not be too legible. Use this text sporadically, depending on how readable it is from a distance.
5. Amagh

Amagh is a unique-looking font for Cricut designs due to its stout nature. This script font style has shorter and heavier strokes with a fancier yet approachable appeal. This is excellent to use on small and big designs because it's bolder than other script fonts.
6. Apple Juice

For all your quirky and fun projects, use Apple Juice. It's a modern type of sans serif font with a seemingly kid-like nature. I can imagine this font style on picture books, coloring books, or any child-friendly comic book.
7. Bromello

Bromello is an elegant font, which is slightly heavier than other script fonts on this list. The upper hand of using this style is you can use it for smaller and bigger projects. The strokes and letters have perfect kerning and are legible on any medium.
8. Strawberry Blossom

Strawberry Blossom has stunning curlicues that aren't too dominating on any medium. The timeless appeal of this font for your Cricut designs also looks elegant and girlish. If you run a jewelry line or cosmetics company, use Strawberry Blossom for your branding and marketing collateral.
9. Vintage Party

This is an excellent font if you want a touch of classic elegance. I can see this font style on social media posts for mom-and-pop diners or marketing materials for a Western-style bar. The thick strokes make this style more legible for offline projects such as billboards, posters, or flyers. However, this can also be excellent for online projects such as social media posts, banner ads, or landing pages.
10. Avaline

Avaline boasts of slender strokes that make it perfect for feminine clothing brands or any project with a female audience. Though this is a script font, the letters are kerned so well between each other that it's perfect to use even on bigger offline and online design projects. Finally, the pretty dots and teardrop-shaped elements at the tip of the strokes make this style more appealing.
11. Sacramento

Serif fonts for Cricut look classic and professional and are perfect for brands and projects with a more formal branding or purpose. The Sacramento Font is a distinct serif font that is apt for your financial or educational web, app, and advertising designs.
12. Retwisted

The font style Retwisted reminds me of a Tiki bar or a fun Mardi Gras party with lots of balloons and pennant flags. This font style screams fun and amusement. However, make sure to use this font style sporadically as it might not work for all types of design projects. For example, use this font as a heading or subheading, but never use it for long copy.
13. Hinsa

This thick font style looks friendly and unique yet fun and welcoming. The Hinsa font can be a good eye-catching headline for a social media post or landing page heading. Moreover, Hinsa can also be used for bigger offline materials as the bold style can be seen from afar.
14. Blackout Sunrise

Blackout Sunrise is a unique slab text that might be good amidst a darker-colored background. The unique lettering that looks seemingly transparent inside the lines is what makes this font captivating. Use this font as your poster's or flyer's heading and pair a simple sans serif font as your copy, and you're good to go!
15. Black Chancery

There is a gothic appeal to the Black Chancery font. It's also a bit more formal than other font styles on this list. If you want something more whimsical yet exudes a machismo vibe, then Black Chancery is the perfect option.
16. Mabre Sans

Here's a very fancy and tasteful sans serif with a very chic look. Its slender and vertical orientation makes it sleek and classy, fit for Cricut designs with a more serious purpose. Looking at this font takes me back to old movies, theater halls, and the red carpet.
17. Adlery Pro

Adlery Pro is a stylized script font unique from the other script fonts for Cricut on this list. The imperfections in the lines or letters give it a rugged yet welcoming touch. This is a good font for websites, apps, social media pages, as well as print materials.
18. Santana

If there's one thing you'll instantly notice from the Santana font, it's the exquisite font kerning between each letter. The letters are perfectly spaced between each other, making this font excellent even on bigger designs due to its legibility. The clean lines and subtle curves also keep it light and professional.
19. Eight One

Eight One is another distinct font that has a stout appeal. The strokes of each letter are thin and sleek. The letters are also wider and have a more circular appeal, making the overall look visually interesting. Use this for your headings or minimal copy, and pair it with another similar modern font for longer text.
20. Aliens and Cow

I can totally see the font Aliens and Cow on the signage of a Western-style sports bar. It has a simple yet classic appearance that is apt for Cricut old-school designs. However, you may still use this font style for your social media posts, email newsletter headers, or business cards.
21. Allstar

Allstar is an interesting font style, which is perfect on a darker background. The overall appeal is sporty and friendly, making this style excellent for sports flyers, shirts, or jerseys.
22. Varsity

As the name suggests, Varsity can also be used for all your sports Cricut designs. Whether you're making jerseys, business cards, team tarpaulins, event posters, flyers, or team shirts, Varsity is the best choice, along with the Allstar font. The only difference is this font will probably work better on a lighter background.
23. Circus

The moment you glance at this font style, you're quickly reminded of one thing — CIRCUS. It takes you to a place with dancing ballerinas, a contortionist, fire-jumping lions, and colorfully dressed elephants. In addition, the Circus font boasts a quirky style that is great for fun design projects.
24. Scary Dance

Scary Dance dwells on a hand-painted appeal that makes it look visually appealing. This bold font style can be used on headers, sub-headers, and other minimal copy. However, make sure to use it sparingly for longer text. Also, this font can be perfect for capturing users on social media, making it great for all your social media posts and ads.
25. New York City

Although this font might be slightly over the top, this is one of the most interesting fonts for Cricut designs. The New York City font is self-explanatory. It dons the most famous buildings in the City that Never Sleeps. This is fun for your online visual projects as it can be too much using this on print materials like flyers or posters. Instead, use this as a social media or email newsletter heading and pair it with stunning graphics.
Need better graphic designs faster?
Great fonts are best paired with epic graphics. If you're looking to create custom images and illustrations you can use again and again, Penji is here to help. Unlimited designs, revisions included, and no design skills needed – What more could you ask for? Learn about how pricing works here.