Facebook is an excellent platform for advertising, not just because it has millions of users. But rather, you can play around with the different Facebook advertising strategy that allows you to target a market, and foresee results. Clearly, this does not mean that the only thing you have to do on Facebook is to post images or videos and instantly expect engagement. As always, there must be a science and art behind it. This is what we are going to talk about in this post.
Long gone are the days when the platform was ridiculed for not being a place where you can get marketing and consumer insights. It all changed when Facebook partnered with data brokers. In fact, here at Penji, we are providing graphic design needs to several businesses for their Facebook ads. This shows how the platform is changing the marketing game. Meanwhile, you can check out our portfolio and outstanding pricing model. It's perfect for start-up and small enterprises.
Your Facebook advertising strategy is important for several reasons. To begin with, there's a lot of competition going on. Imagine all the businesses in the same industry wanting to get a portion of the market. If you do not step up your game, your ads will never stand out.
To have an effective Facebook advertising strategy, you need to know which Facebook ad type to use, how to create a campaign in the platform, which market to target, the placement of your ad, and of course, your budget and schedule.
Best Samples of Facebook Advertising Strategy
Below are a few companies that used Facebook advertising strategy to their advantage. You might want to follow their lead and see dramatic changes in your business.
Lloyd Taco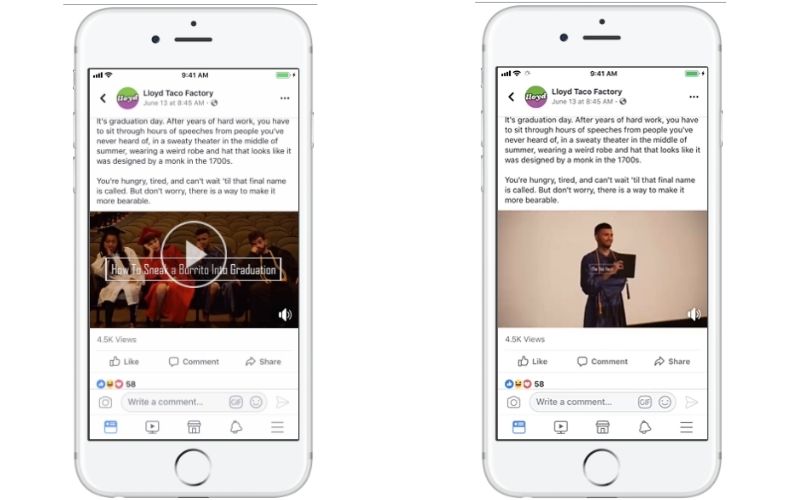 The Lloyd Taco was a single-truck operation and used the business Facebook page to share its route. Its loyal market religiously followed their page.
To keep them interested, the company made funny videos, such as how to sneak a burrito during graduation. Because of their simple yet witty advertising approach, they now reach an average of 42,000 people each week.
Lloyd Taco uses Facebook products such as Pages, Events, and Messenger.
The Chocolate Factory Thailand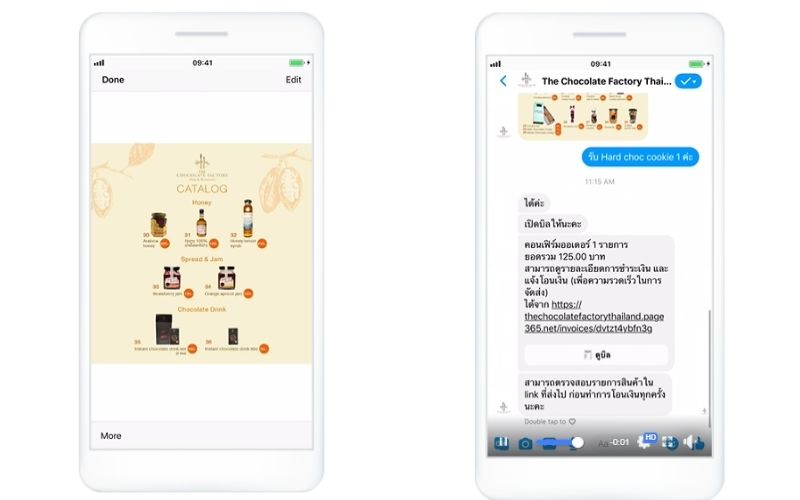 When placing ads on the platform, it should not be limited to the Newsfeed alone. You can also use Facebook Messenger, where it looks more personal and interactive. Also, not all people are browsing through their Facebook Newsfeed, but most of us would check our Messenger. This is what The Chocolate Factory Thailand did, and it had a 50% increase in sales from March to July of 2020.
The products they used for their Facebook advertising strategy are, of course, Messenger, Core Audience, Measurement, and Facebook Marketing Partners.
Broadway Roulette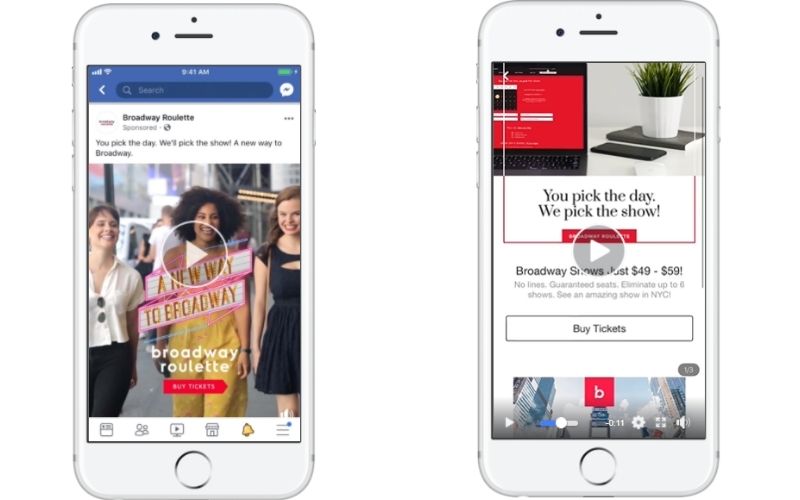 To generate more ticket sales, the Broadway Roulette used Facebook to place videos where users could feel the excitement when buying 'mystery tickets.' To make it even more effective, their ads were distributed to the right market at the right time, and this saved them a lot from their budget.
With their informative videos and tactic, they were able to increase their sales by 84x. Broadway Roulette had a 3.7x return on their ad spend.
Dubai Properties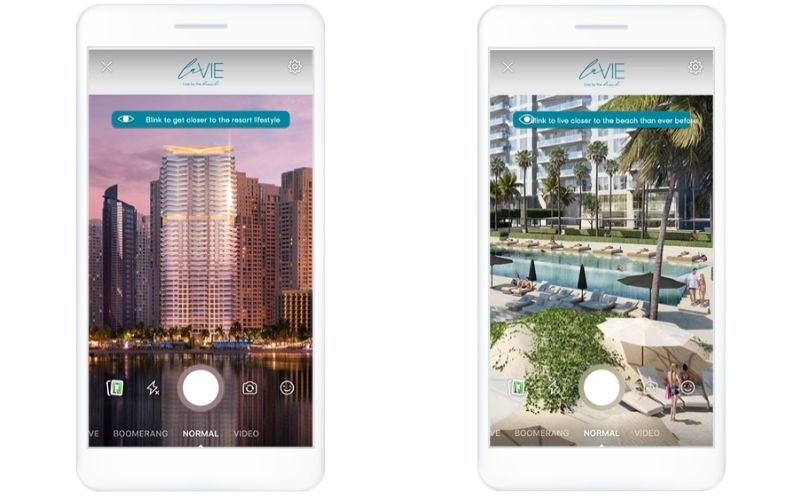 When Dubai Properties needed to create an interesting campaign for the La Vie development, they used Augmented Reality to impress the market. And they did so successfully. With this Facebook advertising strategy, they invited people to take part in their virtual tour. It generated leads, and in fact, they were able to close 50% of their units in just two weeks of the campaign.
Opel Netherlands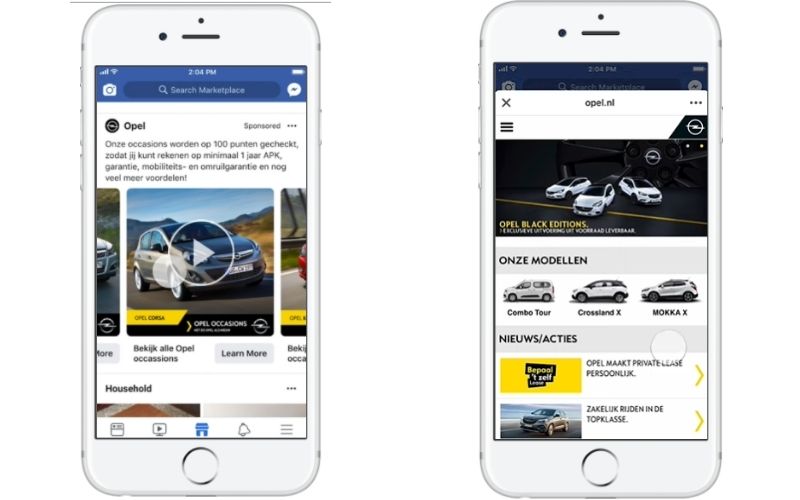 The Opel Netherlands wanted to find the right in-market car shoppers, and that is why they created ads targeted to a specific market. They maximized Facebook's lookalike audience using the data of people who showed interest in the last 30 days. Because of their targeted strategy, they were able to reach 15% higher in the Marketplace compared to posting on the Newsfeed alone.
How to Request a Facebook Ad Design Using Penji
Our team understands how crucial your visual ads are for marketing your products and services. This is why we created an app that will make your lives easier when requesting for a Facebook ad design. With us, you only need to undergo 3 simple steps.
Request for a Graphic Design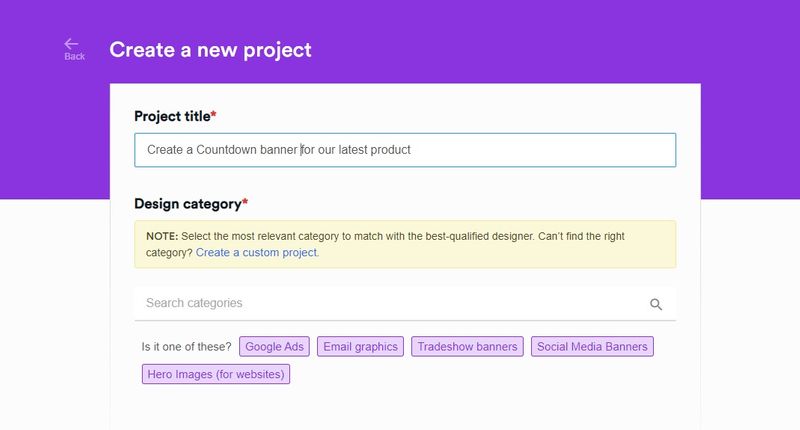 When you sign up with Penji, you will be given your personal access to our app. In this platform, you can directly request a graphic design for your Facebook ad. Just click on the '+ New Project Button' on the dashboard, where you will be taken to a different page.
The next page will get the necessary details about your request. You will be guided as to which information is needed from you. This way, our designer can already start working on the design. If in case they need to clarify anything, they can send a message using the same platform.
Wait for the First Draft and Ask for Revision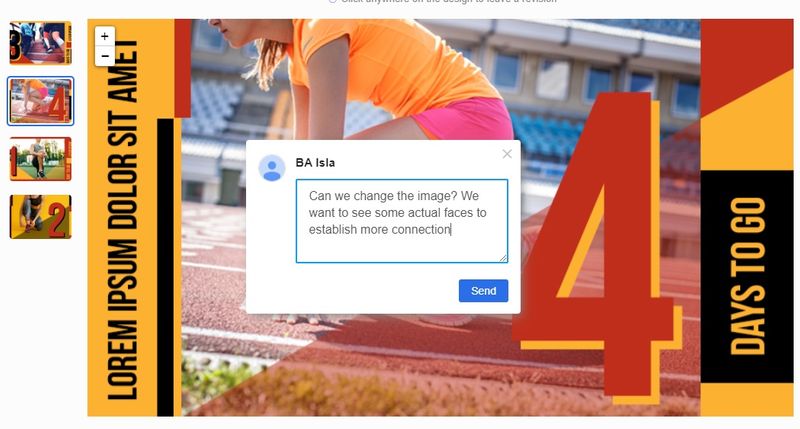 We encourage you to regularly check your Penji account as your first revision will be delivered within 24 – 48 hours. This depends on the complexity of your design request.
If you are already satisfied with the overall design, you can proceed to the last step. However, if there are areas that require revision, just point your cursor to the image, click, and type your comments directly.
Download the Source Files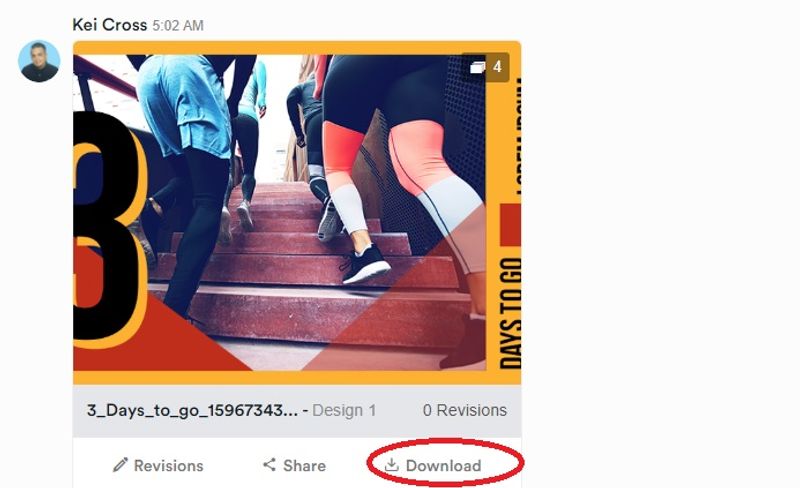 You are now down to the last step and all you need is to download the design from the platform. Feel free to use it for your Facebook advertising strategy. There's no need to separately request the files as it will be readily available for you.
Final Thoughts
Facebook advertising strategy isn't just about beautiful images and videos. It's understanding what your market wants using real-time data that the platform has for you. Make sure that you are aware of this information before you work with a graphic design team.
The Penji team has a pool of talented graphic designers that could work not just on your Facebook advertising strategy but also on your other marketing visuals. The advantage of using our services is that you pay a fixed fee every month for unlimited graphic design requests. That means, you will never run out of images or posts for your business. Take advantage of this service and sign up right now.