Your Facebook cover image is just as important as your Facebook ads. Why? Because it's the first thing social media users see when they visit your page. Read until the end, and we'll let you in on a cheap solution to get all your digital and print marketing designs.
Key takeaways:
Why Your Facebook Cover Image Matters
Dos and Don'ts of Facebook Cover Images
15 Facebook Business Cover Image Examples
Where to Get Your Facebook Cover Photos
Why Your Facebook Cover Image Matters
Your FB cover images shouldn't be taken lightly. Here are two primary reasons why brands, regardless of industry, should put their efforts on FB cover photos:

1. Your Audience Hangs Out on Facebook
Facebook tallied 2.45 billion users in the third quarter of 2019. That is ⅓ of the world's population! That means it's the biggest social media platform where your audience could be lurking. Well, let me point out the obvious: More users equals more leads equals more conversions.

2. Users See Facebook Cover Images First
Once potential leads land on your page, they initially see the FB business cover photo. That said, make a good first impression by associating the image with your brand. Sprinkle some strategic design elements to let leads stay on your Facebook Business page longer.

What Makes a Good Cover Photo: Dos and Don'ts of Facebook Cover Images
You can easily make a mistake in choosing your Facebook cover photo. Here are what you should and shouldn't include on your Facebook cover image:

Do:
Check Facebook page guidelines
Resize cover images to 851 x 315 pixels
Keep file size not more than 100 kb
Use a relevant yet simple image
Drive focus to CTA buttons on the lower right
Type essential links on the cover image description
Make sure your cover images have branding consistency
Don't:
Deceive, mislead, or upload false images just to drive more likes and shares
Encourage people to upload your FB business cover photo on their profiles
Put contact information such as email, mailing address, phone number, etc.
Refer to other Facebook sites or pages via cover photos
Include promotional information like prices, discounts, free shipping, etc.
Place your call-to-action words and phrases on the images
Upload Facebook cover images without proper licenses to avoid copyright infringement
15 Facebook Business Cover Image Examples
1. Exxon Mobil

Exxon Mobil associates their cover photo by showing people at work, their working equipment, and office building. They also alternately incorporated purple colors to break the monotonous shades of the rest of the design.

2. Apple

As always, Apple takes advantage of the elegance and beauty of its products. Featuring money-making items front and center is a brilliant idea! It lets users want to scrutinize the products more.

3. Amazon

Being an eCommerce giant, Amazon dwells on color psychology to hook users even more. This particular cover photo has lighter shades of blue splattered all over the design. Overall, the design's concept and layout are commendable.

4. CVS Pharmacy

Brands can also display their supporting icons, images, or mascots on their cover photos like what CVS Pharmacy did. Better yet, let your logo speak to your audience by making it the center of attention.

5. AT&T

Humanize your brand by putting faces on that logo. AT&T uses a group of happy people holding mobile phones and a beautiful sunset background. This image is a subtle statement implicating how vital communication is today.

6. General Motors

General Motors utilizes typography, coupled with emotional design, to make the image pop. The background is an old man helping his kid, and the message "Building Moments" is sprawled across the photo.

7. Walgreens

Walgreens integrates history, credibility, and emotions for their Facebook cover photo. They boast how families have trusted the company since 1901. The picture of a mom lovingly holding a baby in her arms adds a nice touch.

8. Verizon

Minimalist typography design is also another thing to consider when it comes to Facebook cover photos. Verizon hit the nail on the head by choosing a heavy font and the brand's logo as the focal point.

9. Bank of America

Bank of America's Facebook cover photo is brilliant. They focused on their audience's pain points by positively presenting how the company could help resolve them. Finish school, own a house, start a business, care for loved ones, and afford a healthy lifestyle. These are the reasons why Bank of America wants to help, so people can go about daily struggles in life.

10. Microsoft

The multinational technology company, Microsoft, used the Philippine map on its Facebook cover image. However, the design is also relevant, donning the abstract background of an electronic circuit.

11. Home Depot

Home Depot drives users' eyes to the call-to-action buttons underneath by aligning the layout on the right side. The company also used a grid design with a focus on asymmetry.

12. IBM

IBM, another technology company, displays an oversized image of one of its products, the IBM Cloud Storage. Previously known as SoftLayer, this image is a perfect way to invite users to learn more about it.

13. Target

Hootsuite recommends changing cover images regularly, and Target's Christmas cover photo is minimalist yet effective. It's an image of a gift box, with a red ribbon, and a message that says, "However you celebrate, we're thinking of you."

14. FedEx

FedEx is merely trying to display an another-day-in-the-office Facebook business cover image. They show a couple of their 650 aircraft models. The company also uses the cover photo to convey its branding by making the logos the primary focus of the image.

15. Best Buy

Best Buy's Facebook cover image has an enthusiastic and communicative tone. The different people with varying age groups also indicate the vast target market the company caters to. The snowflake icons spread all over the design is also apt for the Christmas season. Lastly, instead of a solid blue color, they used glitters to emphasize the festive occasion.
Where to Get Your Facebook Cover Photos
Some of you might consider hiring a freelancer or a design agency to work on your graphic design requests. But we have a better solution for that. Hire Penji's services and get quality designs for a fixed fee every month. Use code "FBCOVER" for 25% off your first month! Here's how it works.
Designs by Penji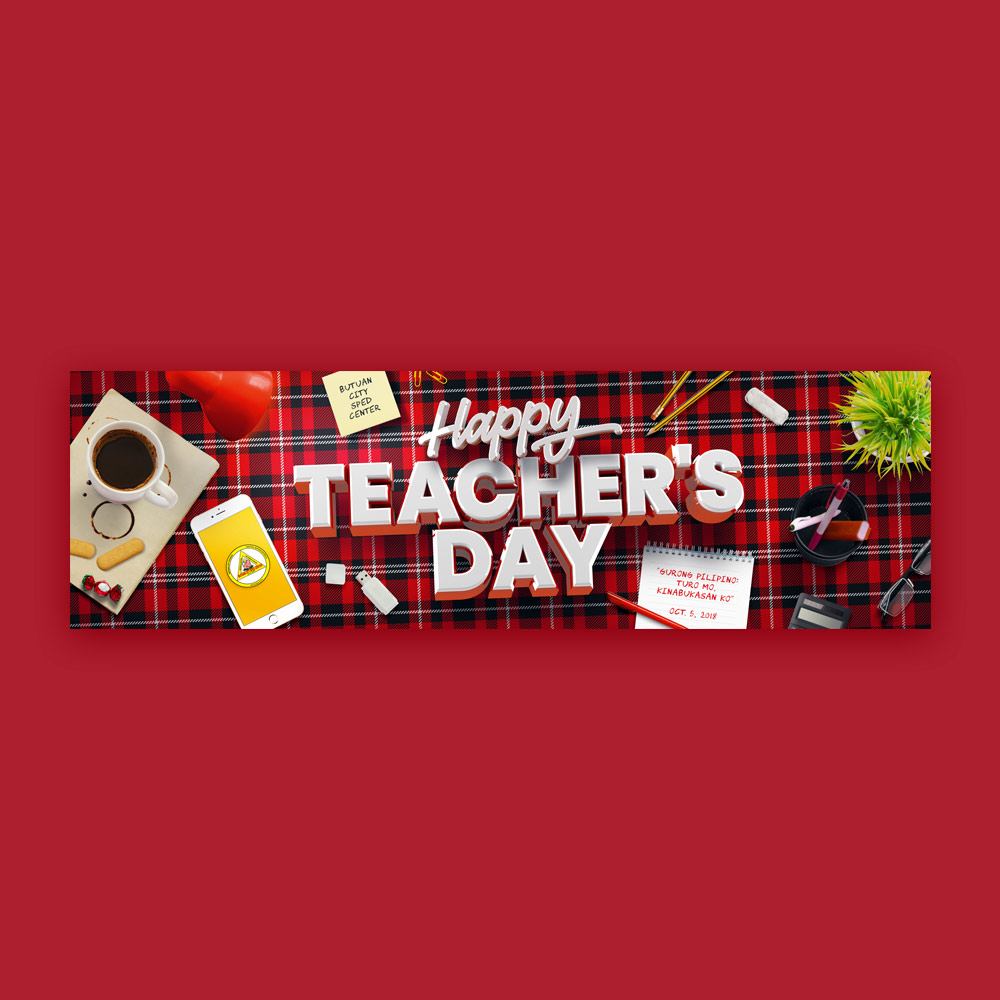 1. Request a Design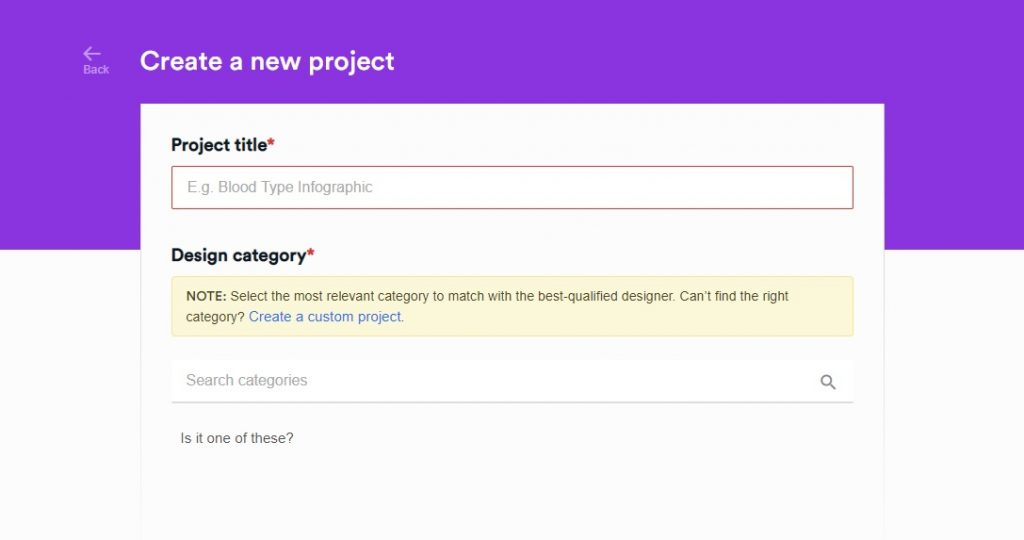 First, you need to sign up with us to have access to our platform. Our app is easy to use and you can see a button where you can request a design. It doesn't matter if you need a Facebook cover or a billboard, our team can handle it all.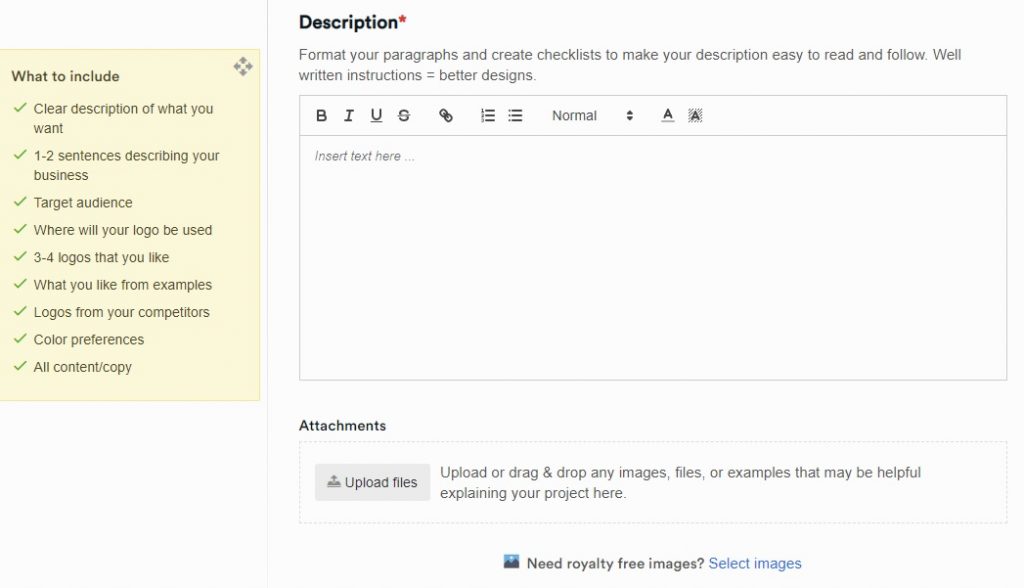 You will then be required to supply all the details about your request. Add necessary images or include links that will give our designers an idea of how you would like your project to look like.
2. Review and Revise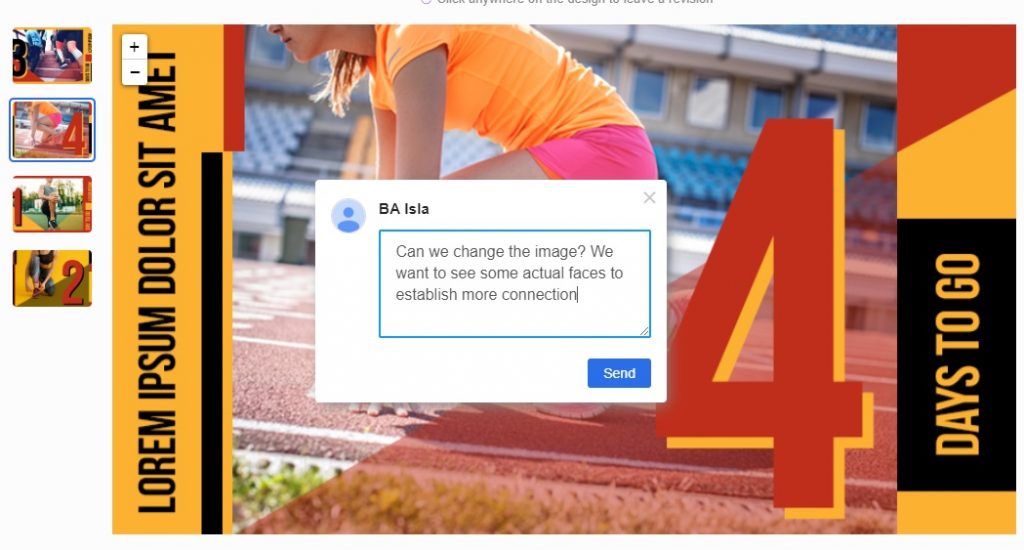 On average, we send the first draft within 24 – 48 hours. Within the time frame, we suggest that you check your account regularly for any updates or progress. Upon receiving your first design, enlarge the image and check for areas you wish our designers to revise. The good thing about our platform is you can directly type your comments on the images – making the process even faster.
3. Download and Use Facebook Cover Photo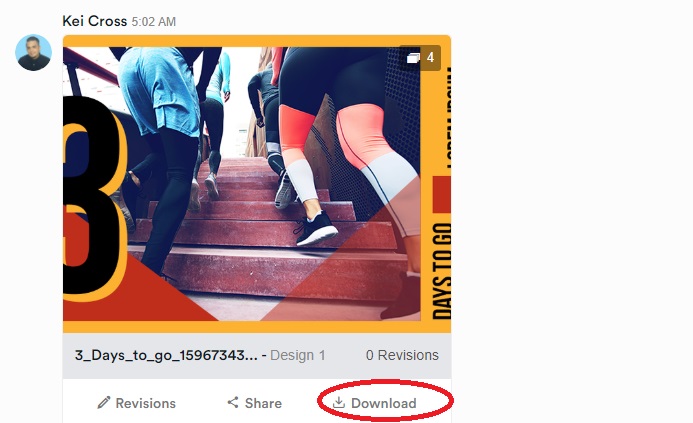 If you are already satisfied with your design, there's no need to send an email to get the source files. These are readily available in our app and you can just download it.
There you go! Start using the cover photo on your business page and increase engagement.
Conclusion
If you think your Facebook cover photo won't help your Facebook Business page's expansion, think again. As visual creatures, consumers are more compelled toward pleasing designs that attract the eyes or tug at their heartstrings. Plus, having a professional Facebook cover photo ups your brand's credibility.
Let Penji create your Facebook cover designs, logos, social media ads, merch designs, print promotional materials, and more. Use code "FBCOVER" for 25% off your first month!