Should I invest in Facebook Ads or Google Ads?
Advertisers are looking for channels to promote their products or services but don't know if they should go for Google Ads vs Facebook Ads. Apparently, the question comes from the lack of understanding of how they each work.
Between these two online advertising giants, businesses nowadays are uncertain which platform to invest their ad dollars into. Those in the know are using both platforms instead of seeing it as Google Ads vs Facebook Ads.
Regardless of the budget, audience, reach, and purpose, many companies are harnessing the powers of the two. They know that doing so allows them to gain customer trust and loyalty, generate leads, and see an overall increase in revenues.
Whether you choose one or opt for both, the ad creative is crucial to ensure that marketing efforts don't go to waste. Smart ventures who want to get the most out of every ad spend turn to Penji for their graphic design needs. With our high-quality designs, entrepreneurs don't have to worry about the creative and can focus more on analytics and ad placement strategy.
In this article, we'll put Google Ads and Facebook Ads head to head with each other and see what they're all about. We'll look closer at how each of them works, and why using them should be a part of your marketing strategies.
Why You Should Advertise Online
From 2010 to 2019, advertising spending has surpassed the $560 billion mark. It has grown and will continue to do so in the coming years. Statistics show that much of the growth can be attributed to digital advertising. This is in comparison to traditional media such as print, which is projected to see a reduction in growth continually.
And this comes as no surprise, just look at these numbers:
Research shows that on average, people will spend more than five years and four months of their lives browsing through social media. Up to 144 minutes of our time is spent daily on platforms such as YouTube, Facebook, Snapchat, Instagram, and Twitter, among others. And these numbers aren't expected to slow down any time soon. On the contrary, it is projected to increase further.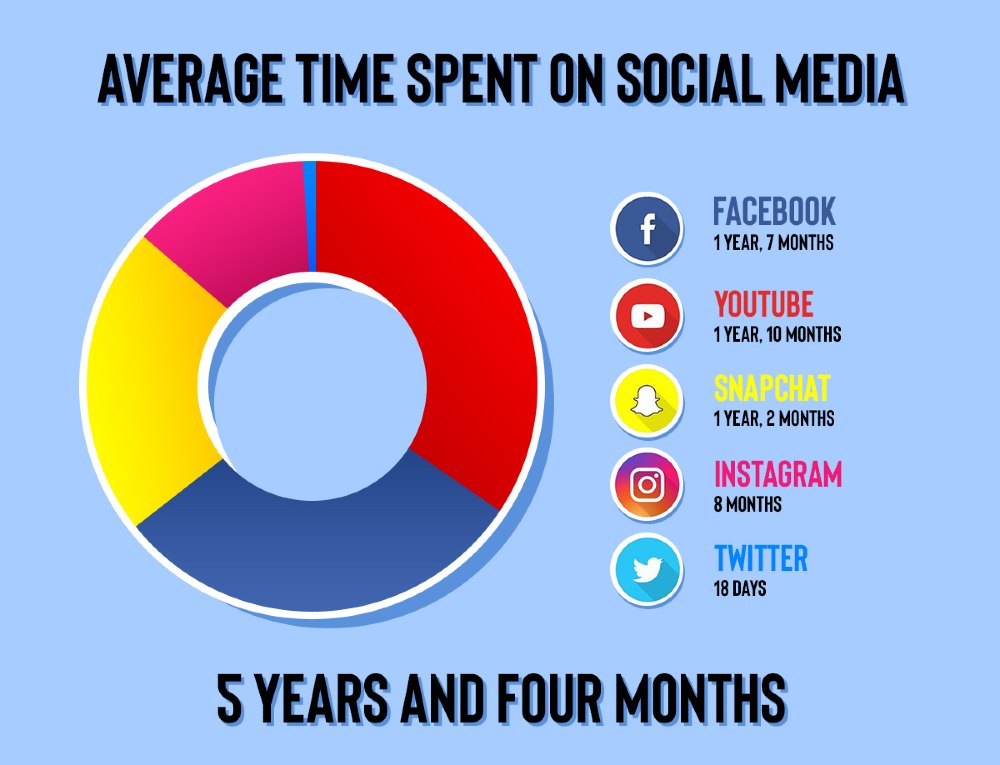 Among various social media platforms, Google and Facebook have the most number of users. Currently, Google processes an average of 81,261 searches in 1 second, while Facebook has almost 2.5 billion monthly active users as of the fourth quarter of 2019. It would be insane not to leverage Facebook and/or Google ads.
For businesses, this means a whole lot. Google and Facebook hold the largest share of total U.S. digital ad spending, with 37.2% and 19.6%, respectively. With around 95% of Google's revenues coming from online advertising, the effectiveness of placing ads on these two social media giants is no longer questionable.
It's undeniable. Social media has made a massive impact on how we live our daily lives. It has drastically changed how we meet people, how we get news, and even how we do business.
How Facebook Ads and Google Ads Can Help You
Advertising plays a major role in growing your business. Facebook and Google are the best platforms to reach as many potential customers as you can. Both of these channels have users and subscribers amounting to billions.
In a nutshell, Google has a search network for searches that are based on the keywords a user puts in, such as "dental clinic." They also have a display network where your ads show up on websites and apps using relevant keywords. Then, there is Google Shopping which are eCommerce-based ads that show your brand along with features such as reviews, pricing, or discounts, and free shipping.
These are only some of the many advertising options available to you with Google. A hundred thousand views on your ad can fetch you a potential $1,000 for every $1 of CPC. You can get a faster ROI using Google Ads if you know how to use it properly.
With Facebook, the platform has a wide range of ways you can advertise your brand. From the news feed to video ads, carousel ads, and even the right sidebar, you can place your ad where you think it will make a better impact. The platform also has the Custom Audience feature that allows you to target a specific demographic.
A successful ad campaign on Facebook has earned $36,449 in revenue from $4,159 spent on an ad. This perfectly shows that you don't need to spend a lot to gain a lot from Facebook Ads.
To sum up, advertising on both Google and Facebook platforms will undeniably help you. Here's how:
Helps build brand awareness
Increases the delivery of information or your brand message
Drives consumers' purchasing behavior
Entices interested buyers to purchase or subscribe
Offers several pathways that lead to conversions
Increases sales
Google Ads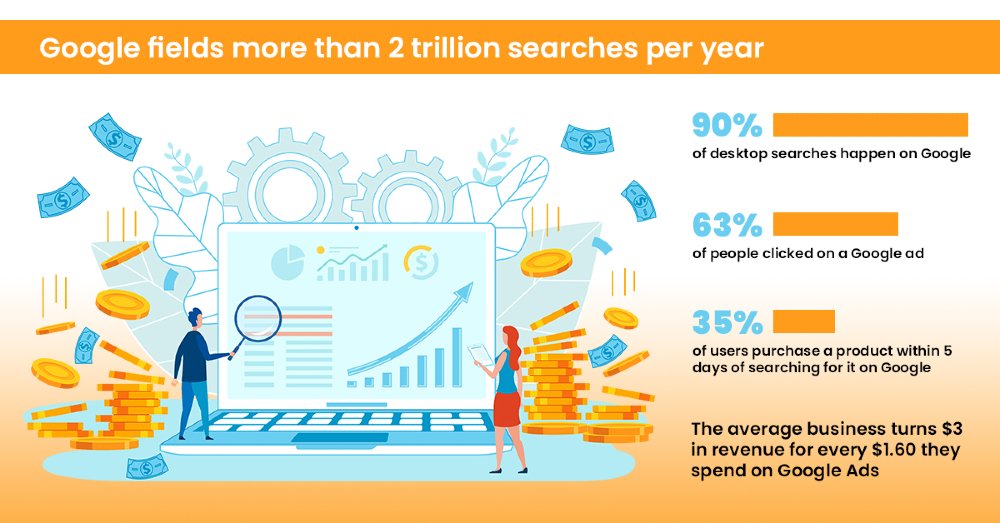 What is Google Ads?
Previously known as Google AdWords, Google Ads is an online advertising platform that runs advertisements that businesses pay for to get more customers. Marketers and entrepreneurs use this platform to display their product listings, service offerings, or marketing content to reach consumers on the web.
Whether you're a startup or an established brand, your business will get a boost when you advertise with Google Ads. When people search on Google, they are shown pages that may have the answer to what they're looking for. The search also includes paid ads that are relevant to the search. Check out our portfolio of the ad creatives we've previously made for various clients.
The Google Ads platform offers two different ways to display your ads:
Search Network
Display Network
In the Search Network, ads are displayed according to the users' search queries. They type in a particular keyword on the search field and the top-ranking content appears on the first pages. These types of content are optimized for SEO so they match the keywords the users are proactively searching for.
On the other hand, Display Network refers to targeted ads that advertisers create to match relevant content or sites the users are visiting. These users aren't looking for these ads. However, these ads appear when analytics show that the users are searching for similar products or services. Most of these ads will appear in the form of banners.
The image below is an example of a typical Google Ad: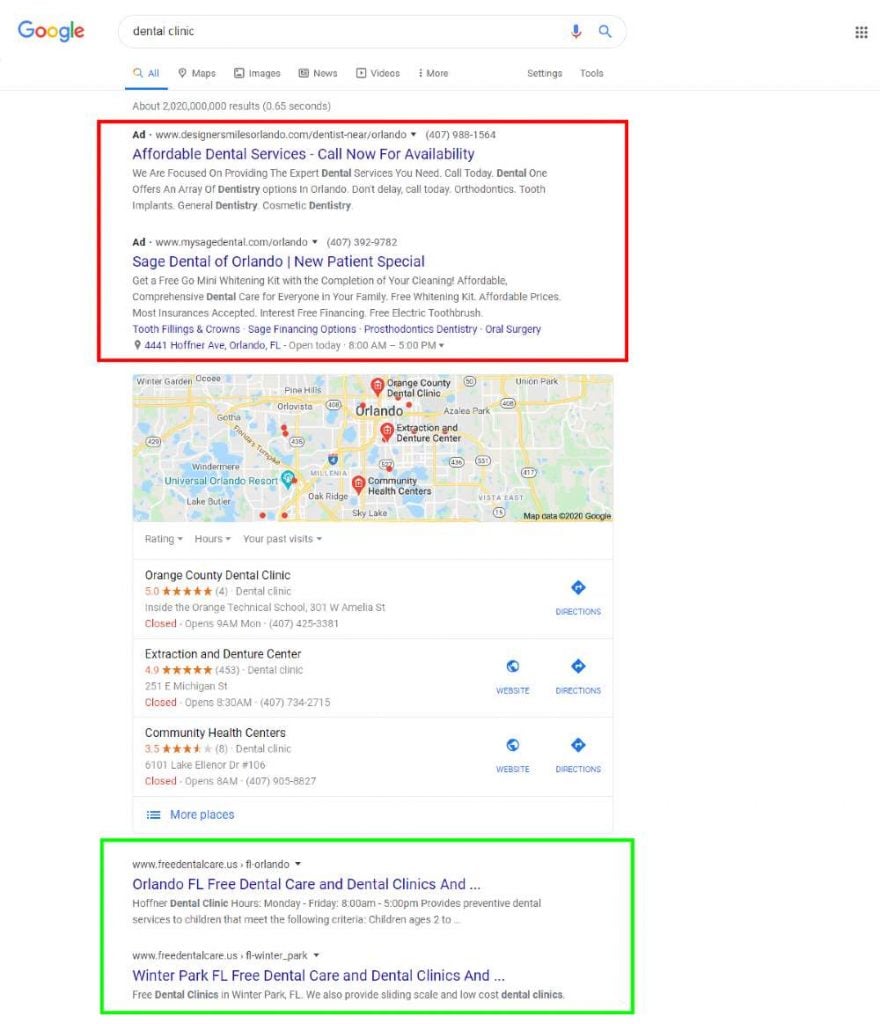 When you type in your search, the results are divided into two groups. The sponsored results are shown in the red box, while the ones in the green box are called organic results.
Google Ads Pricing
When it comes to the Google Ads pricing, we can only give a rough estimate of how much it would cost. That's because the pricing depends on several factors as well. Overall, the pricing is based on a pay-per-click model, where clients pay a certain amount every time users click on the ads.
The Search ads depend on a pay-per-click model. However, the Display ads depend on these three pricing models:
Cost per click – Clients only pay every time a user clicks on the ad. This is ideal to increase website traffic.
Cost per thousand impressions – Clients pay when the number of ad views reaches 1,000. This is excellent if you want to build brand awareness.
Cost per acquisition – Clients pay when your ad contributes to a conversion. Of course, this is perfect if you want to increase sales.
If there's one common denominator of both types' pricing, it's the auction process that happens before Google displays the ads.
The auction process determines your ad position. And your ad position will also depend on two things:
Your maximum bid
Your quality score
Paying a higher maximum bid than other ads doesn't guarantee you the first spot on search results. If you have a high quality score (range from 1 to 10), then you might even pay less for the cost per click.
Google Ads average cost: $1 to $2 per click
The Pros
1. Speed
The most significant advantage of advertising on Google is speed. With global attention spans narrowing down to just eight seconds, instant results are always welcome. Many businesses pay for SEO, which could take months for you to see the effects, but with Google Ads, you can drive traffic to your website instantaneously.
2. Exposure
Furthermore, with users of the platform coming in trillions, you'll get unparalleled exposure. You'll be at the forefront when a prospect searches for a product such as yours. As they say, timing is everything, and with Google Ads, you'll be where you need to be at exactly the right time.
3. Full Control
Another advantage of Google Ads is that you have full control of how you conduct your advertising. You can spend as much and as little as you want. The platform has leveled the playing field for startups and small businesses. They can now be seen alongside the big-named brands and still reap the benefits.
4. Tracking
You can also measure the results and test what works for you and what doesn't. By adding specific keywords to target the pages you can drive traffic. And you can learn customer behavior that will allow you to create the most suitable marketing strategies.
5. Google Analytics
When you link Google Analytics with your Google Ads account, you'll have access to insightful data reports. This allows you to alter your marketing strategies that will be better suited for your company's needs. It opens opportunities to a more optimized advertising campaign.
The Cons
1. Pay Per Click
Sadly, there is no such thing as perfect advertisement placement. Google Ads also has its flaws. You'll be charged for each click that your website gets through your sponsored ad. Whether that click has led to a sale or not, you'll still pay for it. There's always the chance of paying for clicks from people who have no intention of buying at all.
2. Results Not Guaranteed
Although this platform is less expensive than others, Google Ads doesn't guarantee results. For those in the more competitive fields, it can be a downside as the cost per click will go higher. If you have a limited budget, your ads will stop as soon as your funds get spent.
3. Time-Consuming
Another drawback to advertising with Google is that you need to invest a lot of your time on it. Learning the ins and outs of Google Ads is no small feat. You need to understand keyword targeting or your ads will go straight to the wrong audience, or worse, relegated to the lower pages.
4. Needs More Research
Also, you need to monitor and track results to avoid paying more and getting less favorable results. This could mean researching which keywords convert, creating a landing page that is at par with Google standards, or understanding how the competition strategizes.
Facebook Ads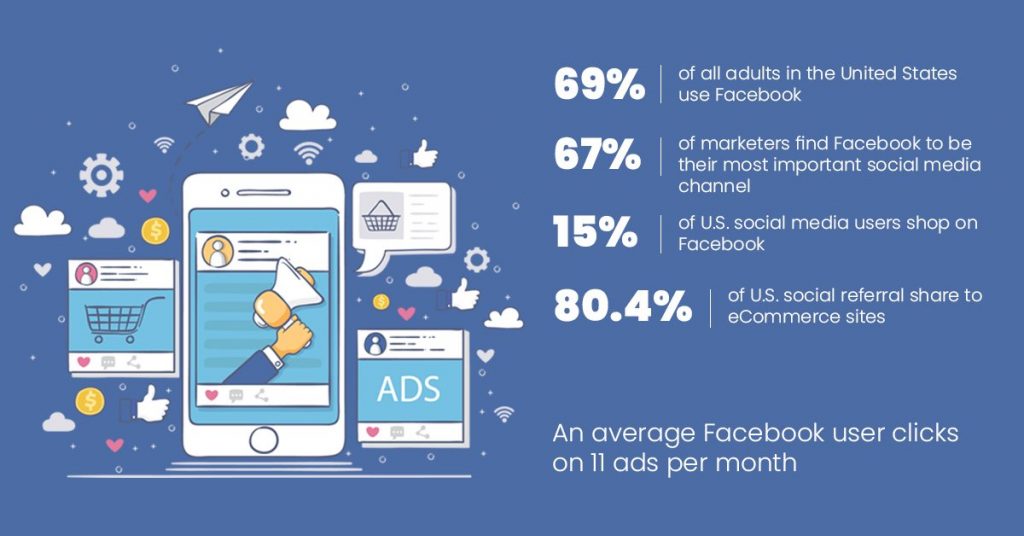 What are Facebook Ads?
Facebook Ads are paid advertisements that companies pay to show up on Facebook. Initially, Facebook is a site where people socialize—meet people, chat with friends, share their vacation pictures, and so much more. This may be the reason many marketers initially shrugged off using Facebook to advertise. But they were mistaken. The platform has undergone so many updates, and it has become one of the best places to advertise, thanks to its precise audience targeting capabilities.
Its sheer size of billions of users alone is enough to convince any business owner to use them as an advertising board. Facebook Ads come in a variety of forms. Usually, it comes on the news feed and looks just like an ordinary post. Here are some of the digital ad creatives we've done for some of our clients.
The advantage of using the Facebook Ads platform for online advertising is that you can diversify your ad campaigns. Facebook provides several ad formats that advertisers can create. This allows advertisers to target as many prospects based on how they scroll through this social media giant. Here are 11 types of Facebook ad formats:
Image Ads
Video Ads
Slideshow Ads
Carousel Ads
Instant Experience Ads
Dynamic Product Ads
Lead Form Ads
Collection Ads
Event Ads
Messenger Ads
Stories Ads
Below is an example of a Facebook Ad: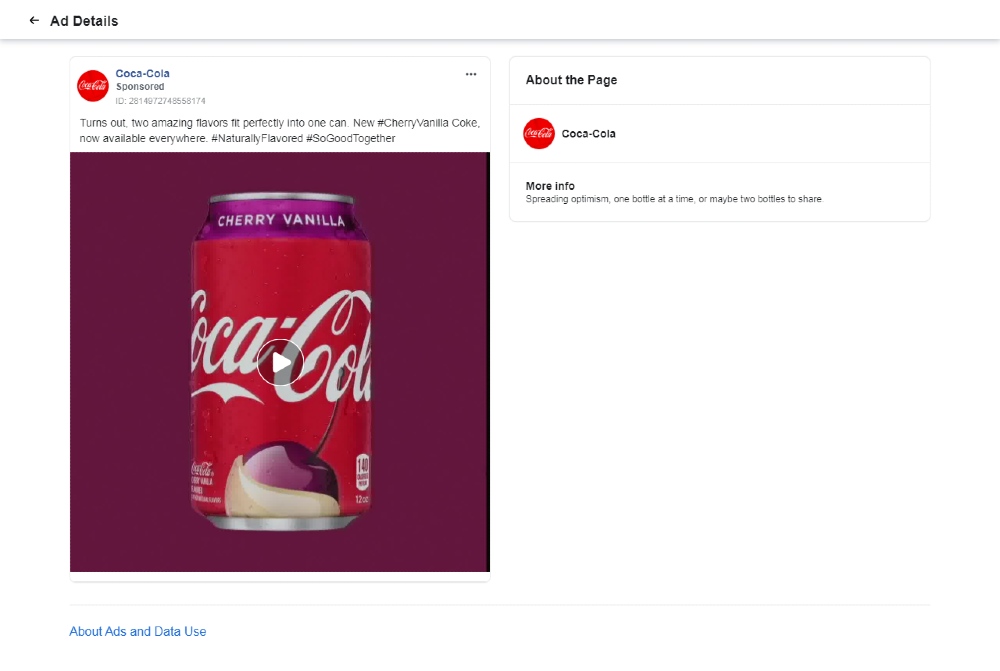 Facebook Ads give you the option to target "lookalike" audiences. This is where customer-based data is used to capture prospects with similar behavior, interests, and likes. Facebook does this by searching for users with the same attributes to show them your ads.
Facebook Ads Pricing
The Facebook Ads pricing model is quite similar to Google Ads pricing model. However, the upper hand of Facebook's pricing structure is clients have more control over how they want to spend their marketing budget.
Clients can set daily, or lifetime budgets on Facebook Ads Manager. Moreover, you can also set maximum bids and how you want to control your bids according to users' actions. This allows you to make the most out of every dollar.
Once you reach your maximum budget, your ads are then paused. Also, another feature that advertisers love in the Facebook Ads platform is how Facebook automatically spends the budget on well-performing campaigns.
Facebook's pricing model for ads is relatively cheaper than Google's. Finally, the budget will also depend on your niche, industry, and location.
Facebook Ads average cost: $0.50 to $1 per click
The Pros
1. Wide Reaching
Its extensive customer reach is what makes Facebook a juggernaut in online advertising. When a user clicks on your sponsored ad, it will appear in their newsfeed, which can then be seen by more people. Your exposure is more than doubled.
2. Cost-Effective
Moneywise, Facebook Ads are more cost-effective than other platforms as it offers longer periods of placement. With its Custom Audiences features, you're sure that your ads are seen by those that matter most. And if you have the most creative and clickbaity content, your post has the chance to become viral and reach an even wider audience without incurring additional costs.
3. Human Connections
Another advantage that Facebook has over others is its strong human connections with its users. This is an essential characteristic that businesses should strive to have. A meaningful post, sponsored or not, will seem inspiring to your followers, leaving them feeling entertained without being sold to.
4. Relationship Building
This brings us to another reason to love Facebook Ads—building relationships with your followers and customers. Social networking is an excellent channel to create connections with your customers, build trust, and gain their loyalty.
The Cons
1. Lost in Socializing
Catching the attention of your target audience can be an obstacle. Your Facebook advertising strategy may have to compete with wedding photos, class reunions, and funny memes. For this, you need to have a lot of creativity up your sleeves.
2. Too Many Competition
Another disadvantage is the increasing number of businesses advertising on the platform. Standing out from the crowd can be extra difficult with so many competing for consumers' attention.
3. Susceptibility to Negativity
Reaching a lot of people from all walks of life also has its drawbacks. Your Facebook Ads are susceptible to negative comments, whether warranted or not. It's easy for people to say negative comments about your brand even without the benefit of trying your products. Although you can always explain yourself, it can still dampen your reputation.
The Differences Between Google AdWords and Facebook Ads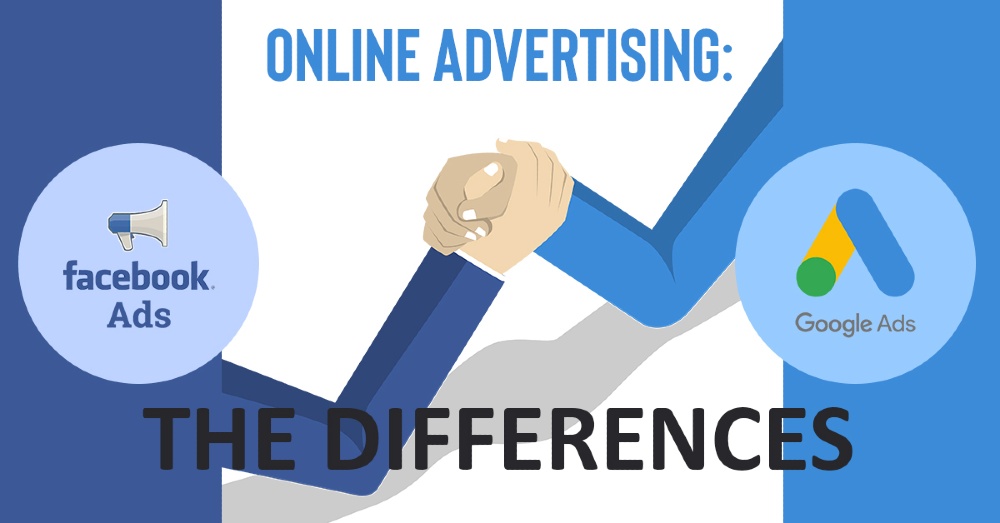 Google Ads and Facebook Ads are two of the best platforms for online advertising today. There are similarities and differences between the two.
Intent
The most significant difference between the two lies in the intent of the user. When a user goes to Google to search for dental clinics near me, you exactly know what they're looking for. Google users look for something specific, while those on Facebook are shown ads that are relevant to their interests.
Advertising on Google means showing the users what they want to find, whereas Facebook leans more on building awareness. Facebook works in a completely different way by showing your ads to people who aren't necessarily in the market for what you're offering. The trick there is to bring their attention to your brand while browsing through cat videos.
Adapting to Banner Blindness
Banner blindness is the term used to describe the inadequacy of banner advertisements due to irrelevance and inundation. Many users avoid clicking on banner ads because of many reasons, a few of which are disinterest or avoidance of spam emails. Because of these, Facebook and Google have adopted their own ways to combat banner blindness.
Google encourages ad placers to ensure that their ads are packed with relevant details such as target keywords and properly managed placements. This is to help with the effectiveness of the ads and increase the probability of being displayed to the right audience.
Both platforms show in-content ads as a way to fight banner blindness, but Facebook has included automation features such as ad rotations and display frequency control of each ad.
The decision to place ads on Google or Facebook hugely depends on your brand and target market. But one thing rings true – your ad creative should be spot on for you to make the most out of the money you're investing in ads.
Requesting Ad Creatives from Penji
Our designers are well-versed in many industries and niches, and we can help you come up with an ad design that works. Best of all, we can deliver designs in as little as 24 hours!
Here are three easy steps to stunning ad graphics for your brand:
1. Create the Project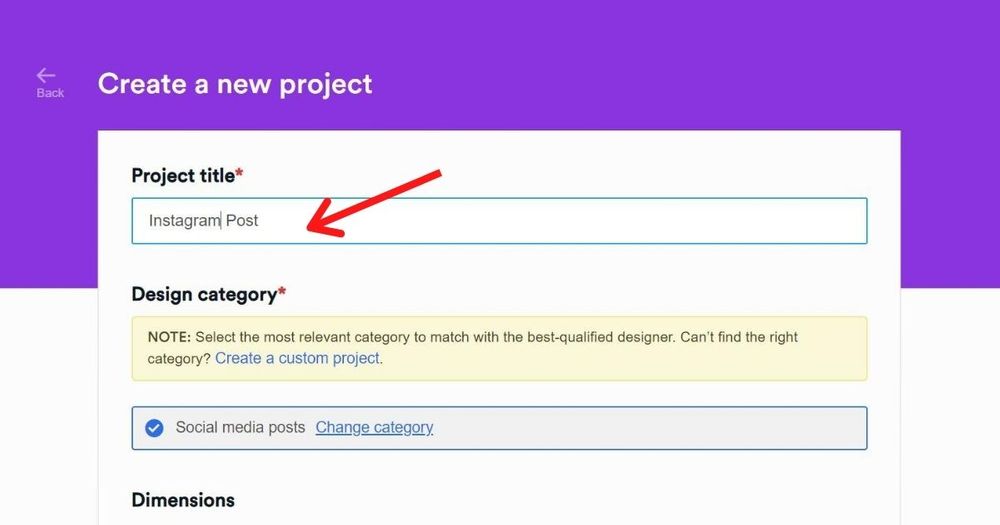 In the dashboard, click New Project. Type in the title of the project and select Digital ads or Google ads. Choose the size you need. In the description box, type in the copy and describe the visuals you want to achieve. Include crucial info about the project, including the niche, color scheme, and reference images. Click Create Project.
The project will be assigned to a designer who's well-versed with the type of ad you need.
2. Review and Revise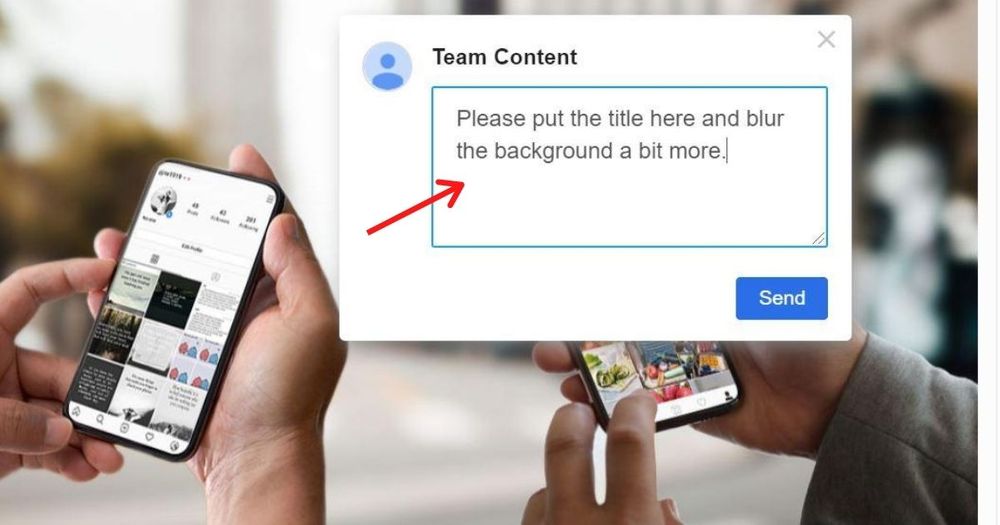 Within 24 to 48 hours, the designer will submit a draft. Simply click on the file within the thread to view. If you need anything to be changed, click on any part of the design and type in your requests. The design will be returned to the designer for revision. All our packages come with unlimited revisions, so don't be shy!
3. Download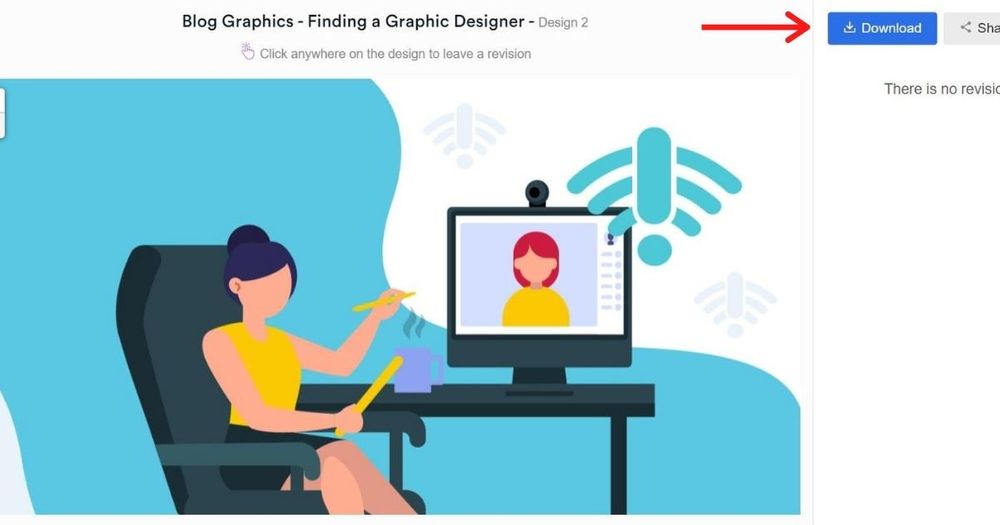 Once you're happy with the design, click the Download button and it will automatically be saved to your computer.
How Ad Design Has Changed
Ad design has changed over time and has adapted to in-content ads. From print to television, and now the internet, a huge chunk of it is being done on Google and Facebook. Search results on Google now show us paid ads that resemble organic results. Whatever the reason for the change, we know that online advertising is continuously developing.
Check out our packages today and try our services 100% risk-free for 15 days!