With digital marketing on the rise in 2023, online advertisers will undoubtedly invest in display advertising more. But what is display advertising? What are the types of display advertising? Why do marketing teams prioritize this over other advertising methods? And what are some of the best examples of display ads? Read on to find out.
What is display advertising?
Display advertising falls under the extensive umbrella of digital marketing. These online ads are typically seen on the corners of host websites while users browse. Display advertisements use a combination of different media to grab user attention, such as text, images, GIFs, or videos.
Display ads consist of three parts:
Visuals/Copy of your unique value proposition
CTA (Call to action) to persuade users to take action
Link to a landing page where users make a purchase
The primary goal of display ads is to make target users take action. Whether subscribing to newsletters or making purchases, a display ad must be compelling enough to make users notice.
The display ads, or "banner ads," also come in various formats and sizes to engage users. While some display ads rely on copywriting, some online banner advertisements combine a mix of media to stand out.
How does display advertising work?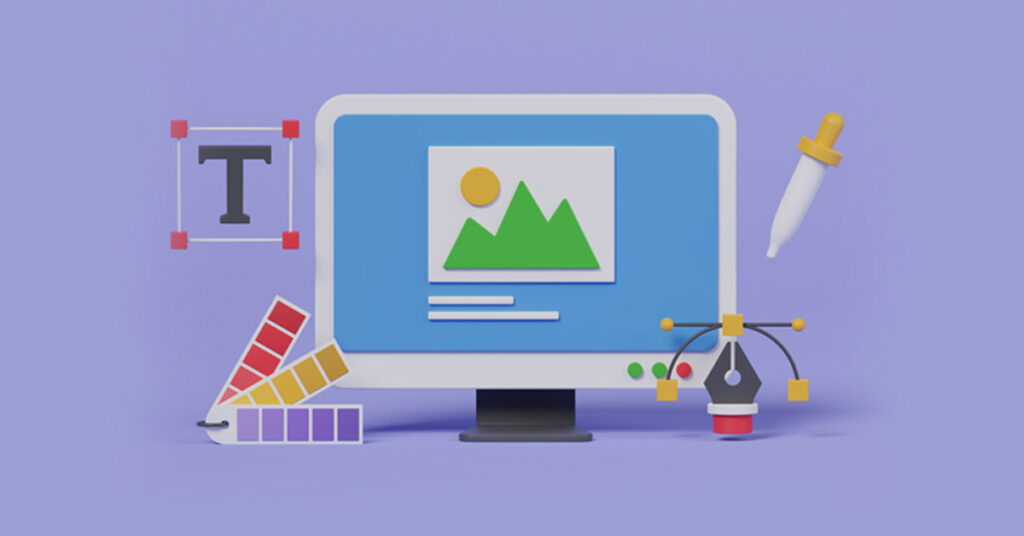 Display advertising is geared toward conversions. It works by choosing the online advertising platform of your choice, such as Facebook or Google Ads. The goal is to increase brand awareness, generate leads, and convert potential leads.
Display ads are effective online because they can target specific audiences. For instance, Google Ads lets marketers set the demographics and psychographics for their ads. This way, their banner ads will be shown only to users who will likely buy your products or services.
Here's a rundown on how display marketing works:
Define target audience to filter demographics on display ad platforms
Include target keywords so display ads match with similar websites users are browsing
Create visuals or videos to catch the user's attention
Choose your placement or display ad format
Set display ads based on user behavior, interest, etc.
Retarget users based on past behaviors
What are the types of display ads?
Here are the different display advertising types based on the targeting:
Demographic and psychographics (Based on users' gender, age, marital status, interests, social class, etc.)
Contextual (Based on the host website's overall theme, keywords, browsing history, language, etc.)
Geographical (Based on the user's geographical location)
Retargeting (Based on users' past behaviors and actions)
What are the different display advertising formats?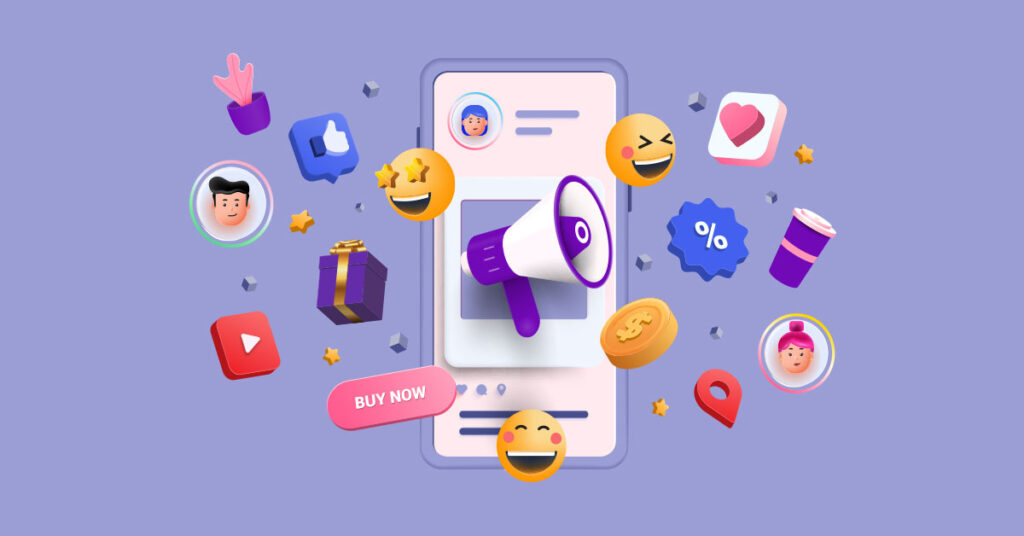 Visuals are crucial in display ads. Online users see so many of these ads while browsing, which makes it challenging for advertisers to stand out. Capturing user attention is tricky, so choosing the best display ad format that resonates with your audience is critical. Here are the most common formats of display advertising:
Video
Still images (Static images or text)
Animation (GIFs)
Interactive (Gamification)
Overlay ads (Floating ads that don't disappear while users are browsing)
Expanding ads (Display ads that come in small sizes and expand when users click on them)
Difference between display ads vs. search ads vs. native ads
Marketers confuse display, search, and native ads despite the apparent nuances. The difference between display ads and search ads is that the former is placed on relevant websites according to factors such as keywords or user behavior. The latter pertains to ads displayed on search engine results pages after users type a corresponding keyword.
And what is the difference between display advertising vs. native advertising? Both are displayed on relevant websites while users browse the websites. However, display ads are meant to stand out with contrasting colors and visuals. On the other hand, native ad blend with a website's overall visuals and content, making users feel they're not bombarded with ads.
Pros and cons of display advertising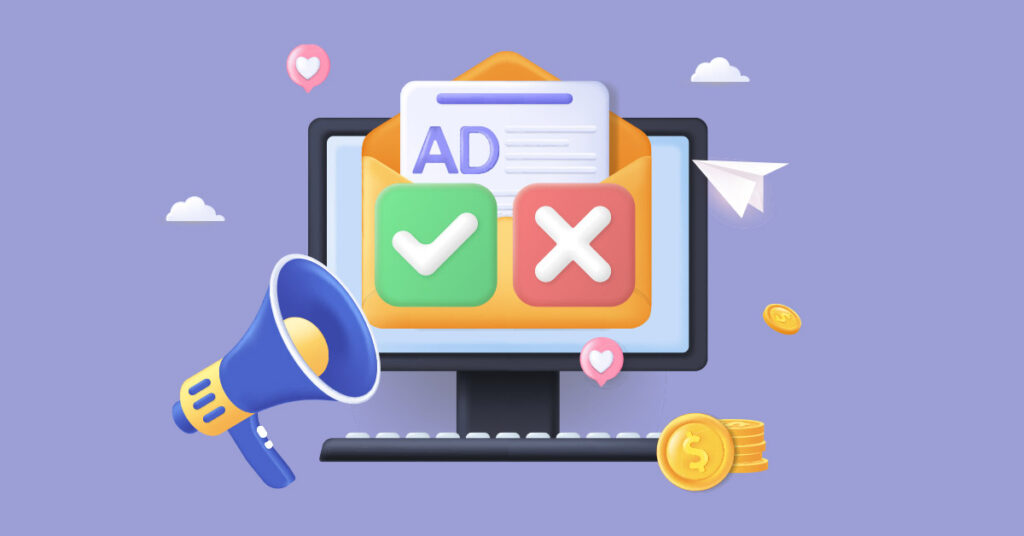 Is banner advertising right for your brand? It's best to weigh the display advertising pros and cons that fit with your marketing goal and budget. Here are some advantages and disadvantages of display ads:
Pros:
Showcases your offers in different formats
Extensive reach when optimized properly
Builds brand awareness and generates leads and conversions
Maximizes sales through retargeting/remarketing
More targeted
Cost-efficient
Offers advertisers flexibility in modification if ads aren't performing well
Measurable through various metrics, such as clicks, conversion rates, impressions, etc.
Complements other marketing campaigns
Cons:
Low conversion rates compared to search ads (Search ads mean users type keywords with the intent to learn more about or buy a product)
Disrupts user experience and leads to banner blindness, where users select the information they want to consume
Less control in ad placement, which can sometimes be irrelevant to users
Prone to ad blockers
Display advertising design best practices and examples
If you're convinced to include display advertising in your next campaigns, ensure you do it right. Here are some display advertising design tips and examples to maximize leads and conversions.
1. Include a clear and catchy headline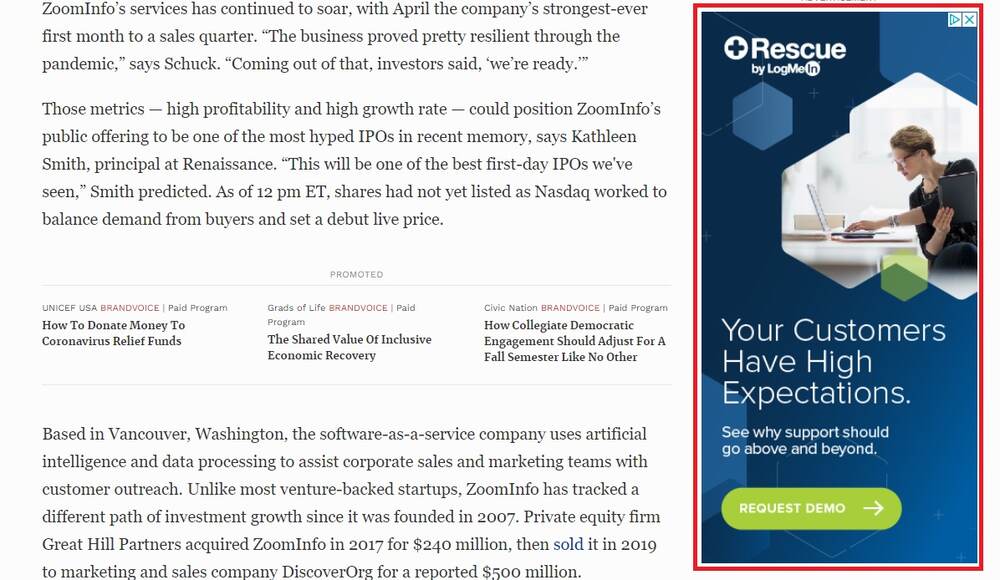 Users search websites because they intend to research a topic or buy a product. Creating a clear and compelling headline will catch their attention, especially if it resonates with them.
2. Display contrasting CTA button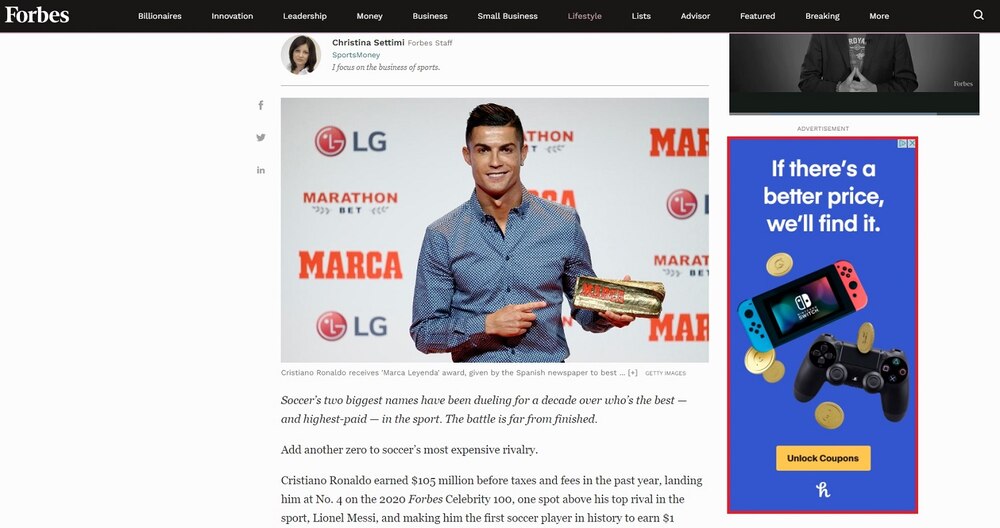 Your display ad must make users take action. Displaying a clear and contrasting CTA copy and button is essential. The CTA button must "pop out" from the ad in an opposite color or font.
3. Make text legible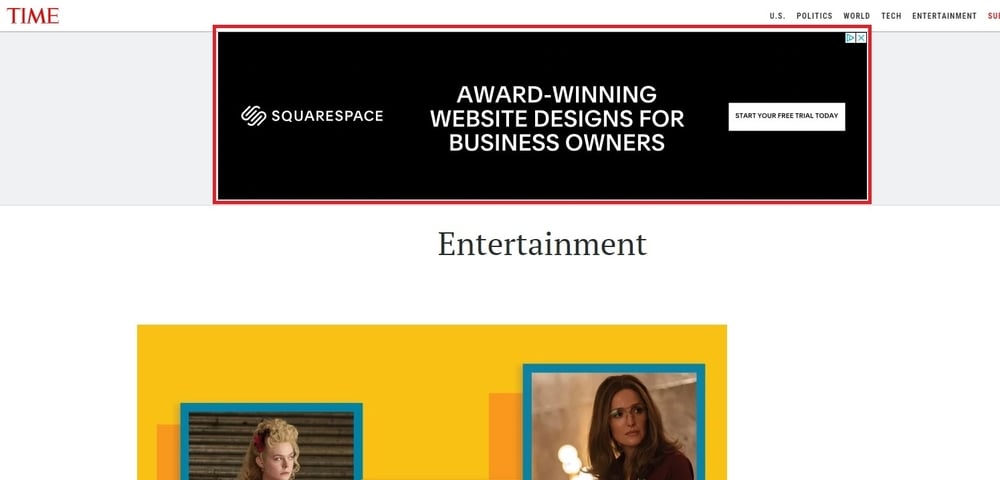 Users who can't read your offers will never click your banner ad. Use a combination of font sizes and types for overall excellent typography. Add hierarchy to prioritize the most valuable information to the least important ones.
4. Choose appropriate colors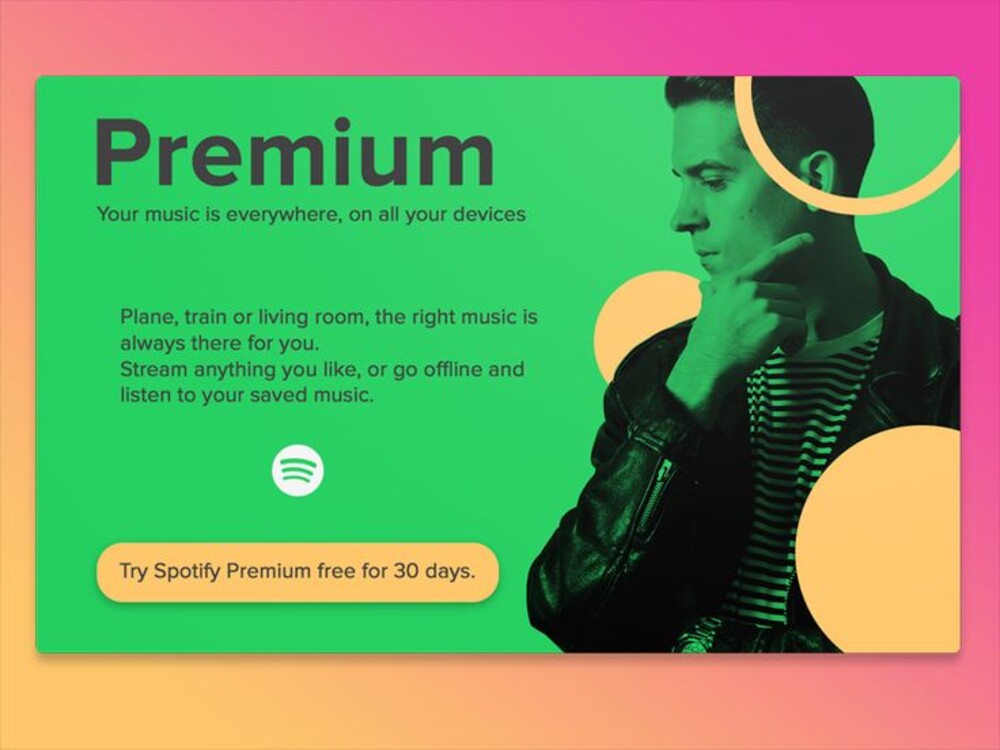 Branding consistency is critical when displaying banner ads. Display advertising aims to increase brand awareness. Using appropriate color palettes that showcase your brand personality and image is essential.
5. Create relevant and appealing visuals

Captivating and relevant ad images are the only way to catch online users' attention. It's the first element that makes your display ads stand from in a host website. This is challenging because many factors go into visual communication, such as negative space, hierarchy, color psychology, typography, etc. Entrusting your display advertising designs to experts is critical to make users notice your banner advertisements.
Get Unlimited Display Ads at Affordable Fixed Rates
Work with Penji's professional graphic designers for your display advertising images. Submit your design brief and wait 24 hours for the first draft. Choose from three affordable pricing tiers that come with over 120+ design services. Access a user-friendly custom design platform for easier collaboration with designers and your marketing and design teams.
Check out some of Penji's banner ad designs: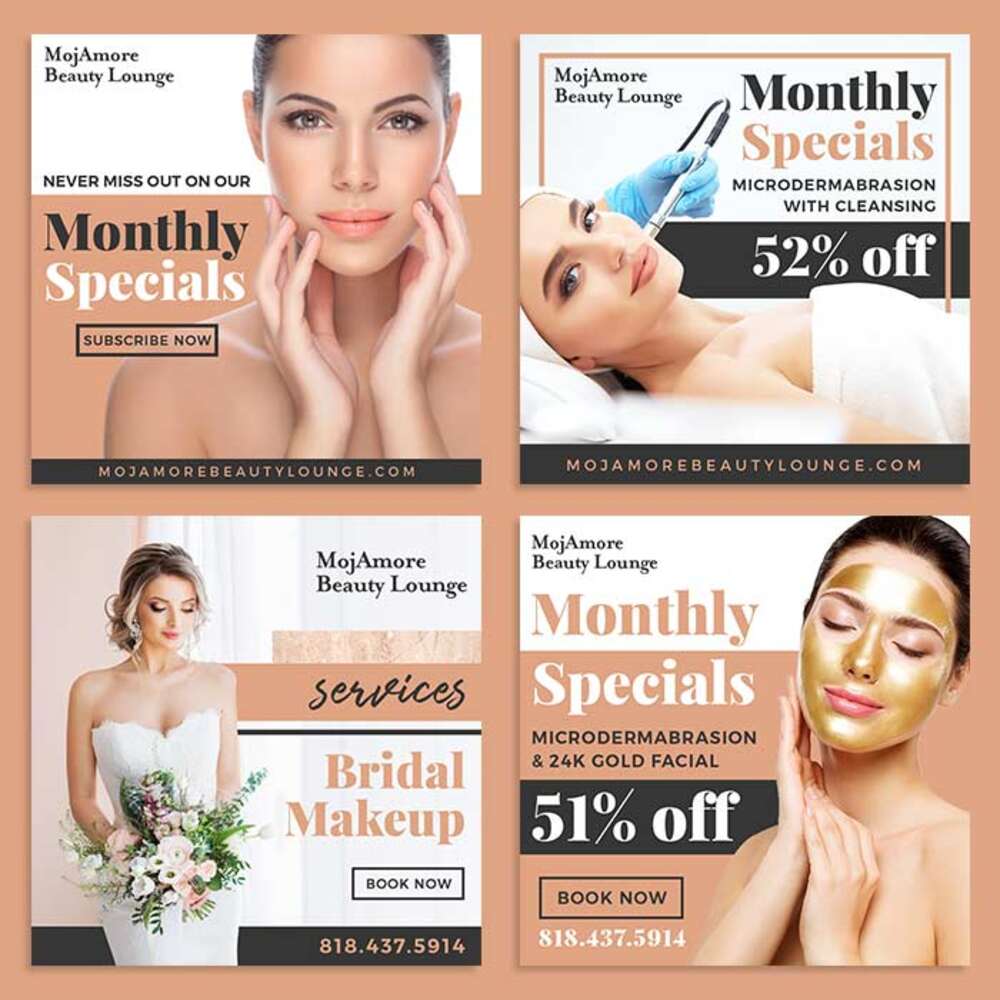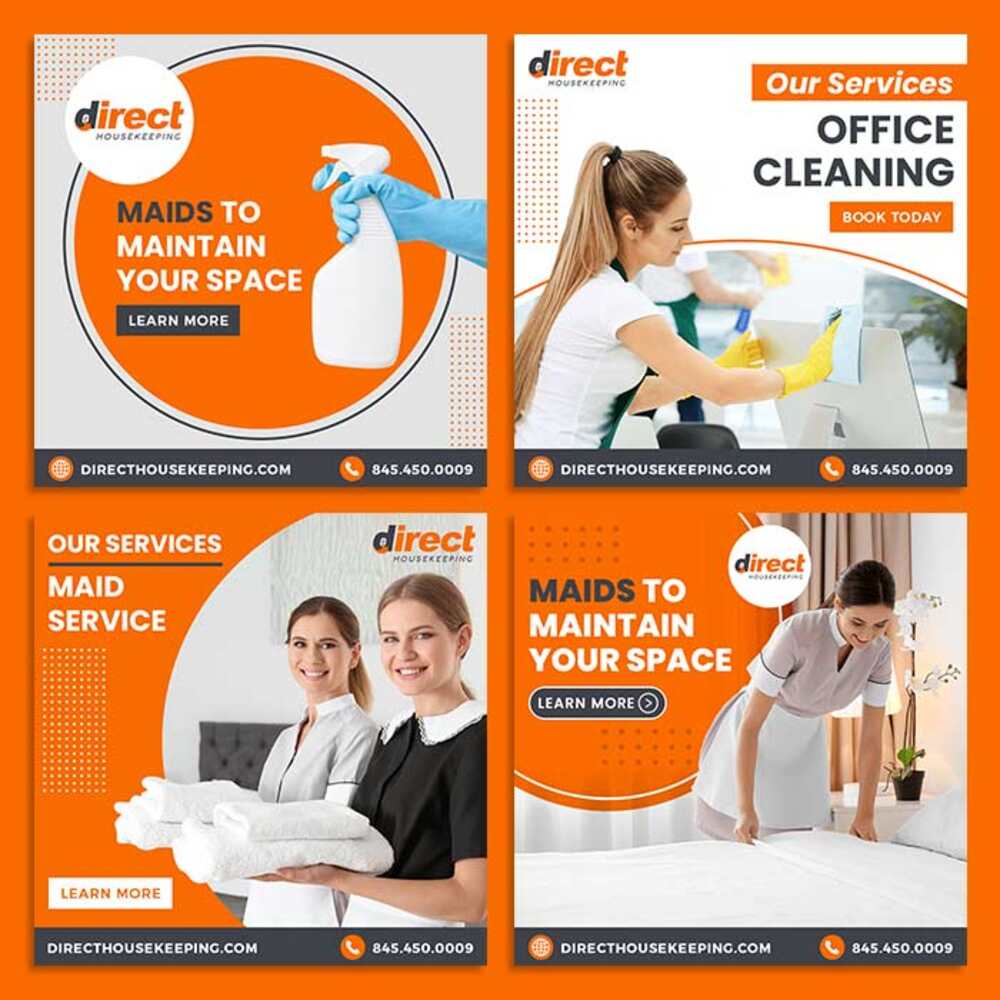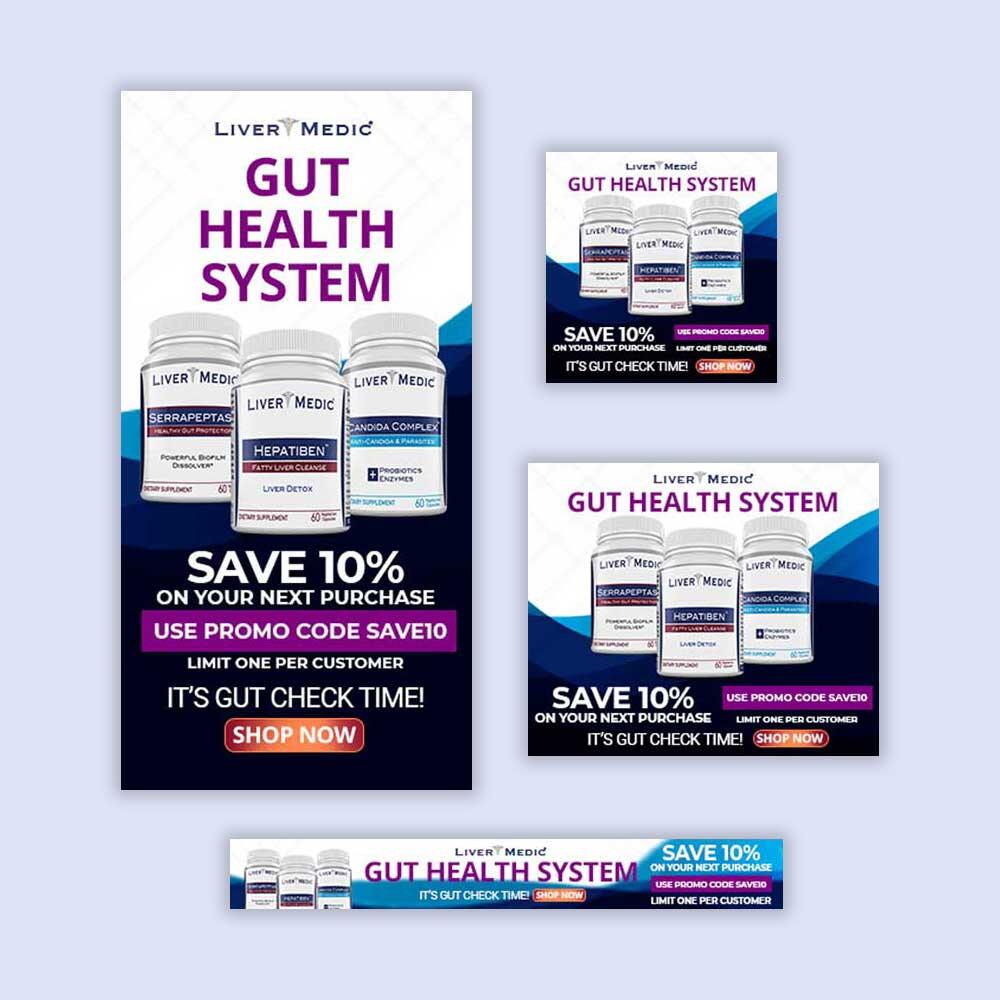 Ready to subscribe to Penji's hassle-free and reliable on-demand, unlimited graphic design service? Fill out this form for a 15 percent discount!