Squares and circles are popular shapes in most logo designs, but if you want to differentiate your brand from others, use an odd shape like diamonds! After all, it exudes luxury and elegance. And according to jewelers, it also signifies love and strength. So, if your brand embodies any of these qualities, then this shape is the best to integrate into your logo! We list the ten best Penji-made diamond logo ideas!
Plus, learn how Penji can help you with logo designs below!
What Do Diamonds Mean in Design?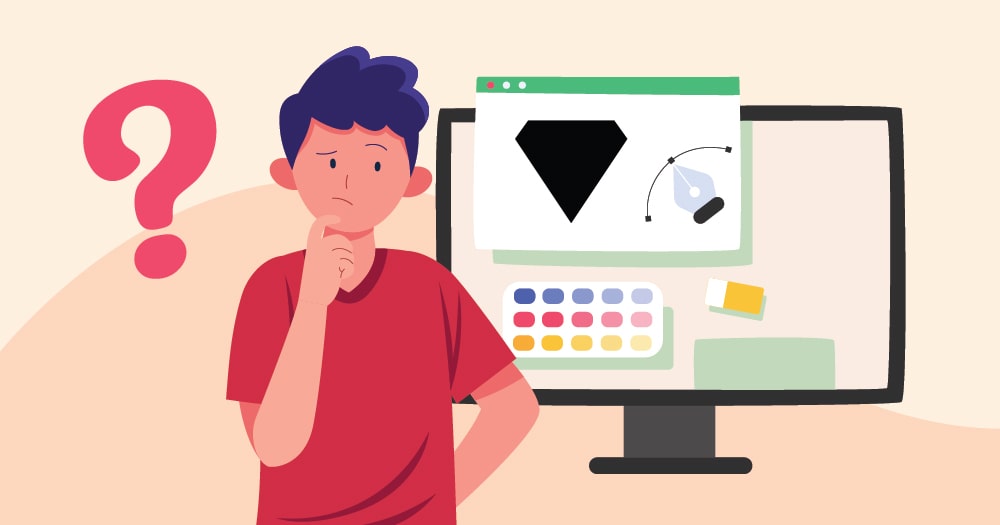 You could look at diamonds in two different ways. One is an angled square figure, and another is two triangles, one at the top and another at the bottom. Squares are reliable, while triangles provide balance. But one word unites these two shapes: stability. It's what you can expect when you see a diamond in the logo.
In addition, diamonds are commonly associated with jewelry. In turn, it's an icon of luxury or prestige. But diamonds can be used in different industries too. And the brand doesn't have to present a classy or elegant look, as seen in the diamond logo designs below!
1. Shiva Hotels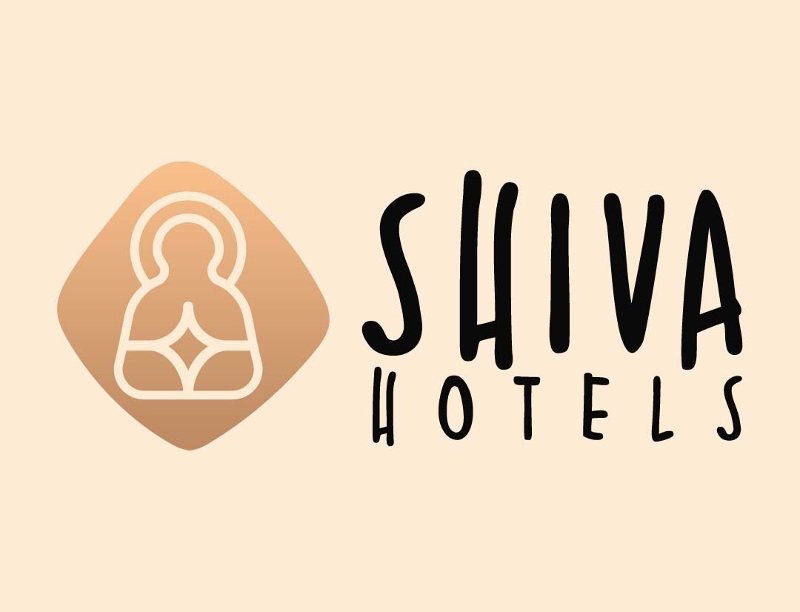 Diamonds may seem imposing due to their sharper edges. However, Shiva Hotels doesn't follow the norm and goes with softer diamond edges for their logo. Another thing to note in this logo is the font used. Most hotels want to show they're a prestigious or luxurious establishment, aiming to bring in businesspeople or the wealthy. But they opted for a playful font look, possibly marketing towards a younger audience. Plus, they may also present an image that their hotel is affordable for anybody.
And the diamond could be reminiscent of the seated form Shiva is famous for.
2. Beyong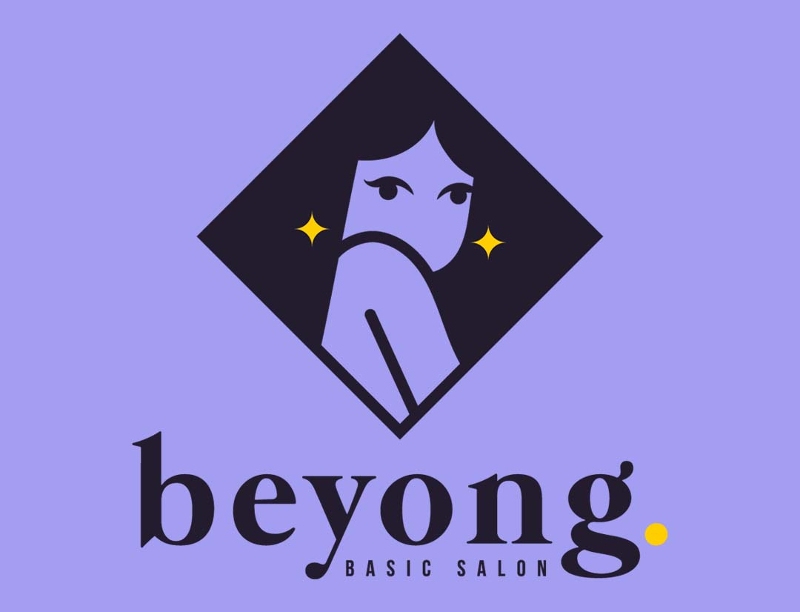 Give your diamond logo an air of mystery like this logo for Beyong. Most salon logos would have a woman with long hair to show they're styling and cutting hair. The same applies to Beyong, except the woman in the drawing is looking straight at you. It will entice you to go to their salon. Plus, the purple motif further enhances that mysterious look. Moreover, the twinkling stars create an impression of the salon making one feel their best after getting their hair styled there.
Do you want a magnificent diamond logo?
Hire our brilliant designers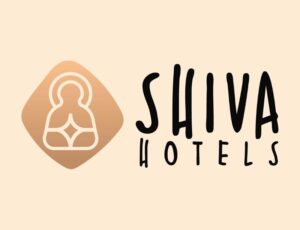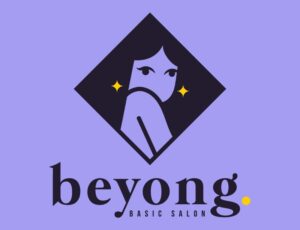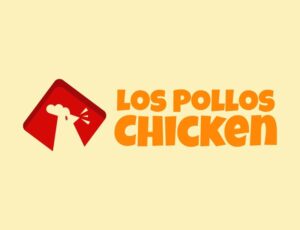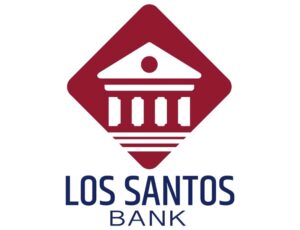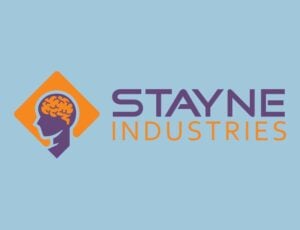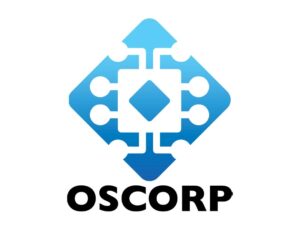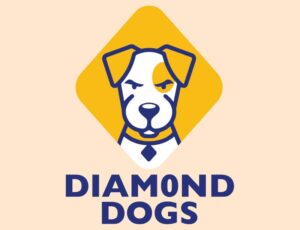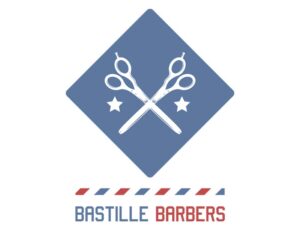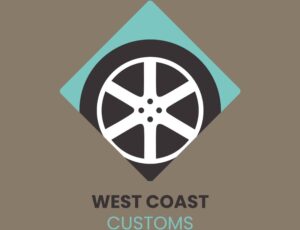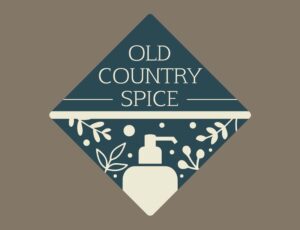 3. Los Pollos Chicken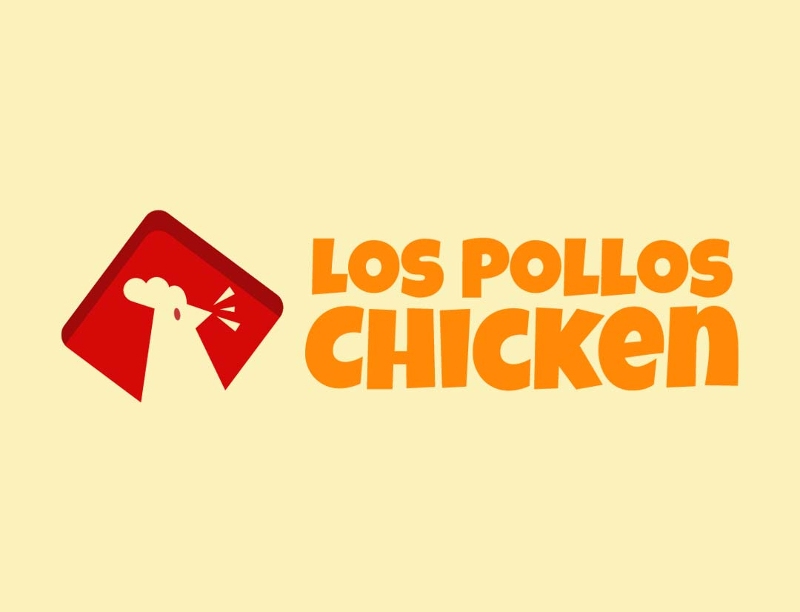 Fast food or restaurant logos are intended to be eye-catching to the public. The use of red, yellow, and orange can do that. And that's the logo for Los Pollos Chicken. Like this logo, you can add a dimension to your diamond logo by putting a shadow on it to help achieve a 3D look. Plus, the cartoonish font gives the impression that diners can enjoy eating their chicken there.
4. Los Santos Bank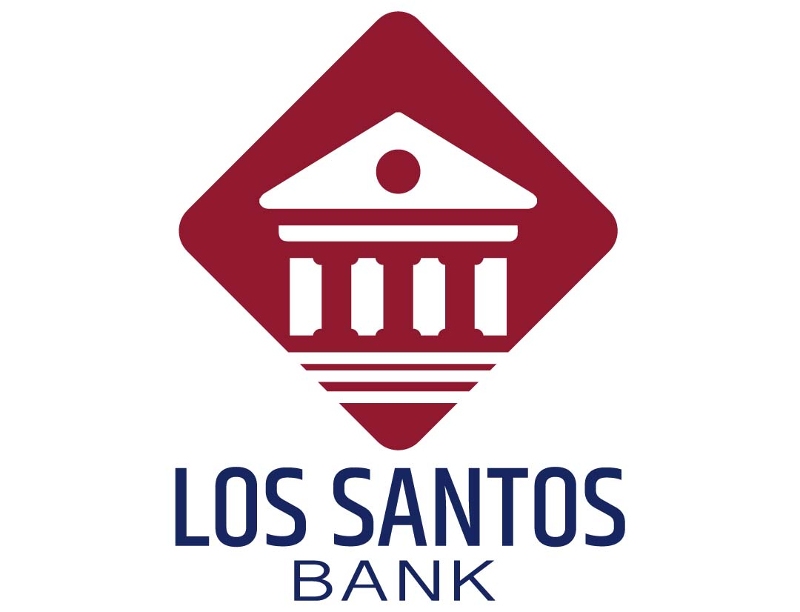 Logos have the power to help you stand out from the crowd. It can even establish you as a leader in an industry. If you want to achieve that, check out this diamond logo for the Los Santos Bank. Although diamonds have sharper edges, The Los Santos Bank has softer edges. It shows that despite their stature, they want to welcome customers to sign up for bank accounts or conduct any banking or financial activities there. The color red may seem imposing, but it will catch anyone's attention, even from afar.
5. Stayne Industries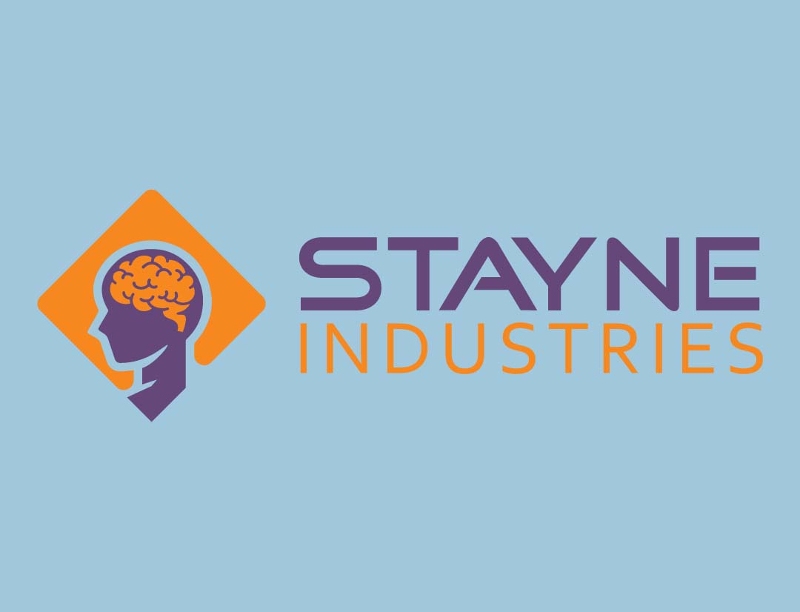 If your business deals with either intelligence or education, this logo for Stayne Industries could serve as the inspiration for your logo. The diamond logo emphasizes the purpose of the business. Furthermore, the color combination is also very striking, and it will get your attention.
6. Oscorp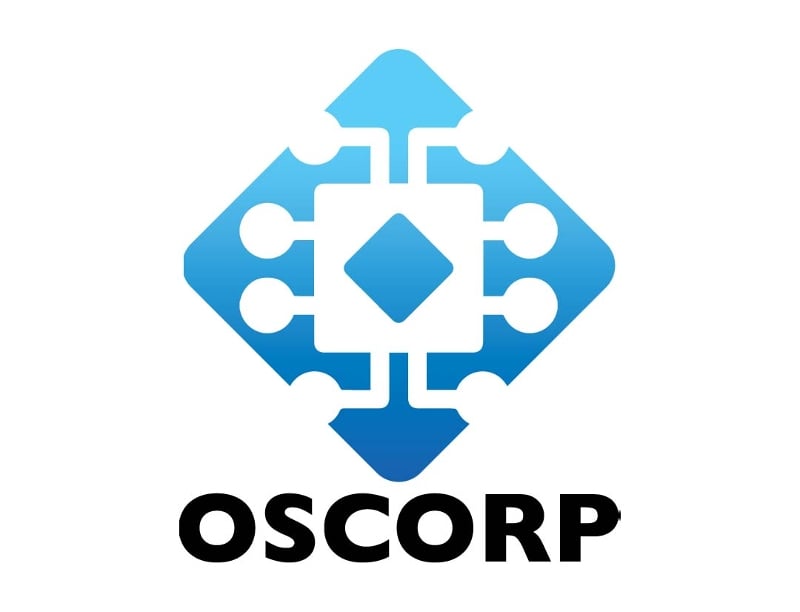 Not to be mistaken with the company that Spiderman's nemesis owns, Oscorp uses a diamond form to house a computer chip. Their logo could signify that they provide stability and reliability. And the added blue further strengthens those meanings. In turn, many customers can find Oscorp as a trustworthy company to buy hardware from.
7. Diamond Dogs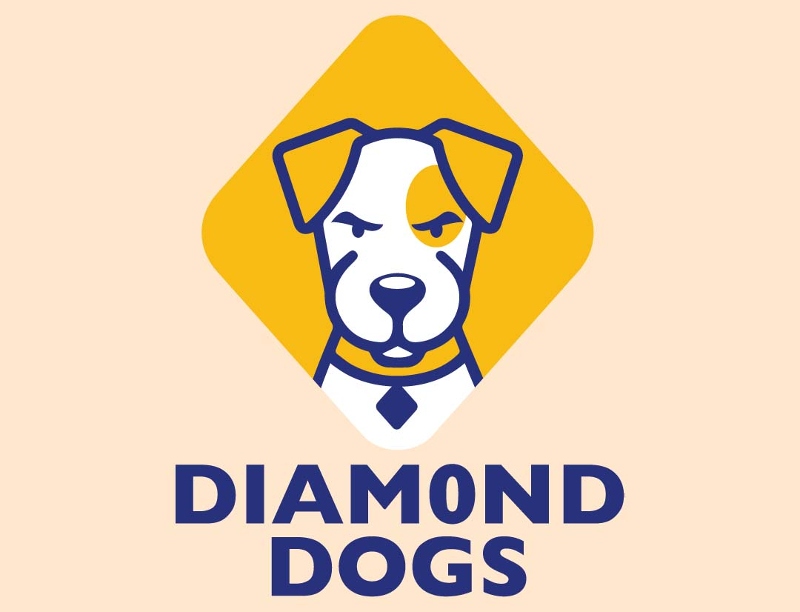 If you're in the pet business, check out this logo for Diamond Dogs. The diamond further enhances the dog's emotion in the logo. It may seem unpleasant at first glance, but your eyes will gravitate to this logo. It's also because of the striking yellow motif that will glue your eyes to their logo.
8. Bastille Barbers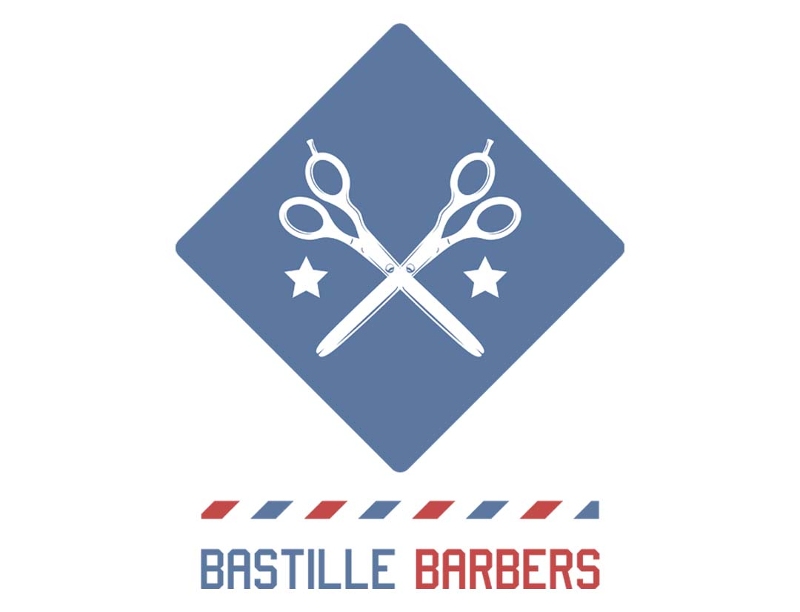 The Bastille Barbers logo differs from the rest of the barbershop logos because of the reimagined barber's pole. Instead of the barber's pole's usual form, they stick to the diamond motif from the pictorial mark to the icons below it. Plus, the blue and red motif helps us identify immediately that they're a barbershop.
9. West Coast Customs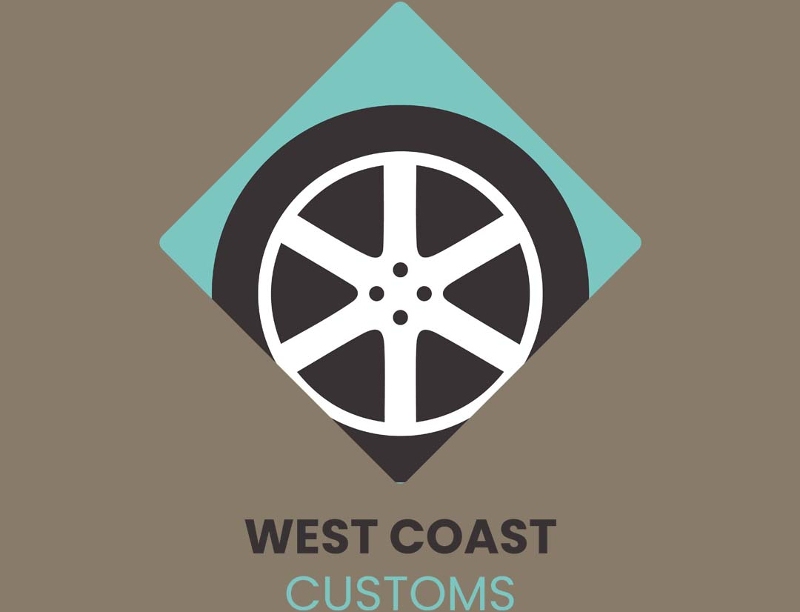 For car-related services, we always think of cars or wheels as their logo design. Although West Coast Customs follows this trend, their logo has a bit of a flair with the diamond form. The wheel inside the diamond gives customers a tease of what they're doing to their cars. Another thing to note in their logo is the use of colors. Even with the brown background, their actual logo looks pleasing to the eyes.
10. Old Country Spice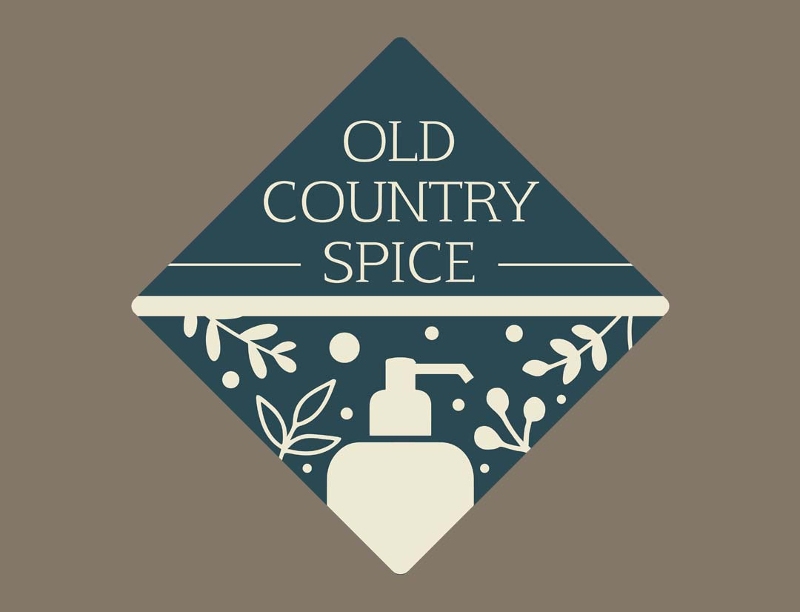 If you have an eCommerce business selling scents or personal wellness items, you can check out this logo for Old Country Spice for inspiration. Retail store logos like Old Country Spice want us to remember their roots in nature. The leaf imagery helps us envision a scent that they're selling. Plus, if you want a more sophisticated or classic looking logo, use a serif font. It's common in most retail store logos to show us that taking care of our bodies with their personal care items is a luxury.
Get a Diamond Logo from Penji
If you're adamant about having a diamond in your logo, Penji can help you realize that goal!
When you subscribe to Penji, you get full access to Penji's platform. You can submit unlimited projects. Plus, you can expect to get designs within 1 to 2 days. Then if your logo needs more work, unlimited revisions are part of any plan!
That's the advantage that our subscribers get and so much more. And if you're ready, sign up for a plan here!
But if you need a logo for now, get one from our newly launched Marketplace here!