As a restaurant owner, focusing on walk-in customers is a surefire way of increasing revenue. But with so many new and established restaurants clamoring for attention, your restaurant can be just a speck in a sea of competitors – easily missed and quickly forgotten.
One way to make your restaurant stand out is to create an eye-popping logo that will make passing customers take a second glance and pique their curiosity. Aside from that, your logo should reflect what your restaurant is all about. Designing your logo should go beyond the colors, theme, fonts, symbols, and icons. Branding, history, and storytelling should be embedded in your logo as well. After all, the most famous restaurant logos didn't achieve fame overnight.
If you need some restaurant logo design inspiration, I've collated the top 25 famous restaurant logos that will capture and retain potential customers in no time.
1. Mister Cooper by Johnson Banks with Rob Clarke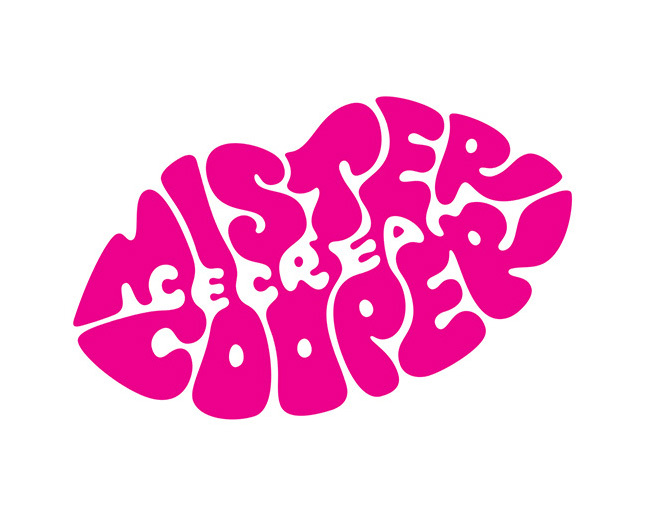 Mister Cooper is an adult ice cream restaurant serving ice cream with a hint of alcohol and unique, delicious flavors. The logo is famous for its ingenuity as it permeates what kind of ice cream shop it is. With a melting ice cream design separated by white space, this logo is fun and playful.
2. Kimski by Micheal Freimuth and Company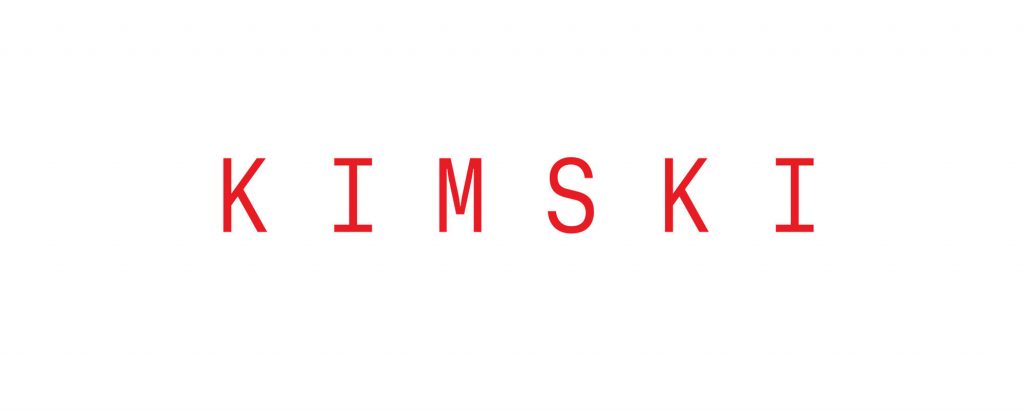 More often than not, a right balance between a colorful illustration and a minimalist typeface can catch a consumer's attention. And Kimski has outdone themselves in their bold and minimal typography. A fusion of Korean and polish cuisine, they serve kimchi in place of sauerkraut.


Tim Hortons is famous for its coffee, doughnuts, and anything Canadian. The logo recalls the company's history and where it all started since 1964.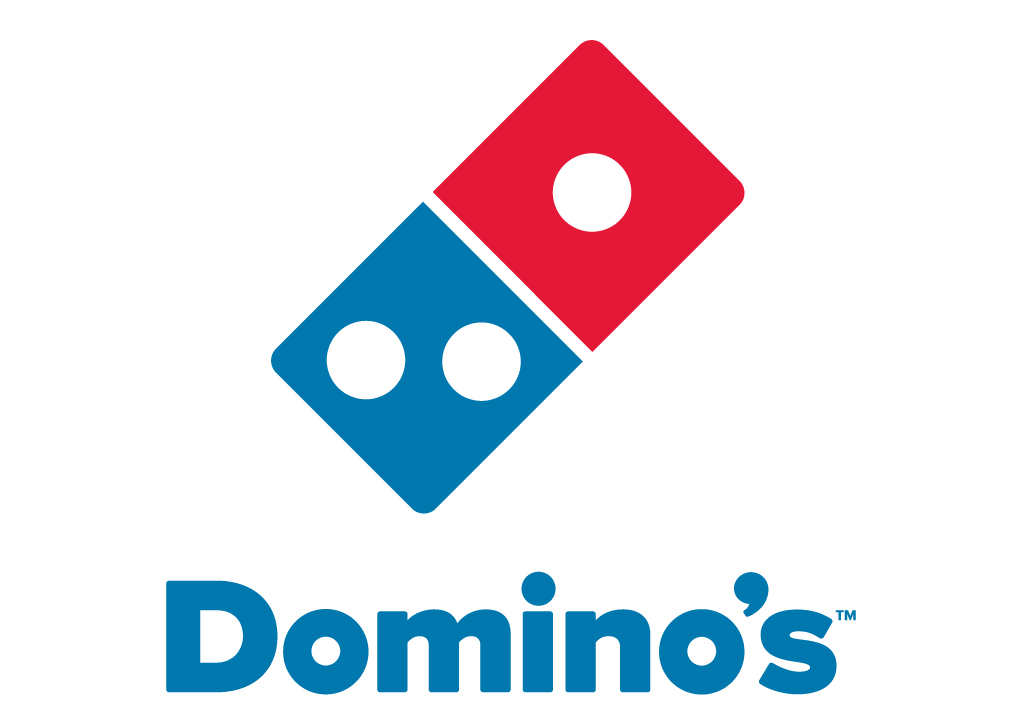 One example of integrating history in your logo is the Domino's Pizza concept. Apart from their mouthwatering pizza, the owner, Tom Monaghan, put the three dots on the logo as representations of the original Domino's stores in 1965. However, the name was a suggestion from a former employee who had a change of heart and came back to work for Tom.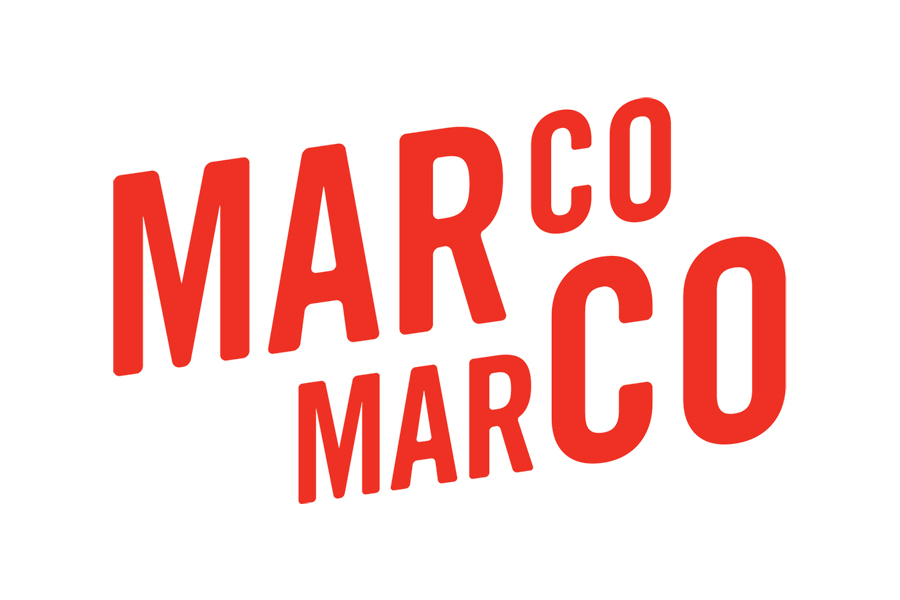 Famous for its pasta and Panini, this restaurant emits a casual vibe for diners who want a fresh take on Italian cuisine. The logo depicts the simplicity of their best-selling Italian dishes while maintaining a playfulness shown on the different font sizes.
6. Torafuku by Brief Interdisciplinary Design Studio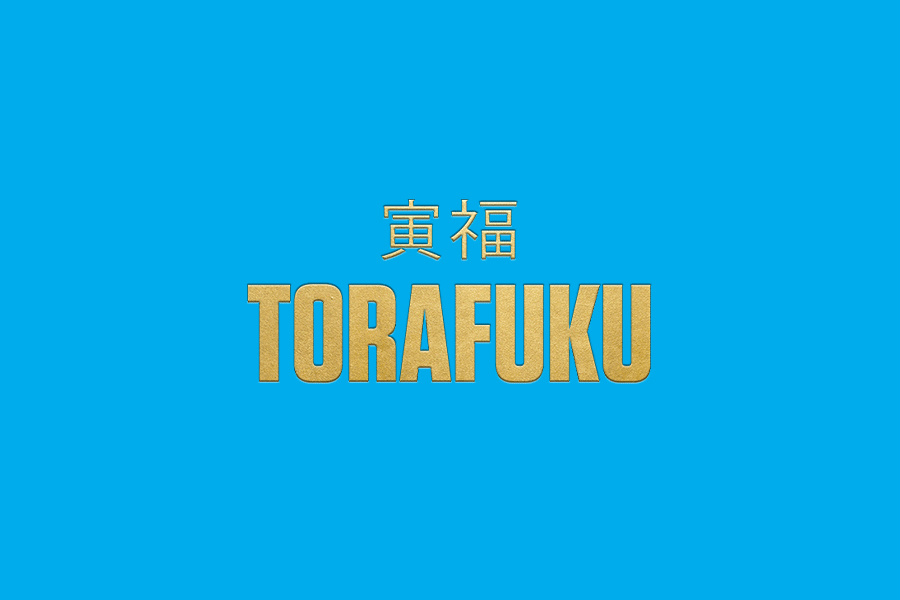 Torafuku offers innovative Pan-Asian dishes. The classic font style and symbols show its traditional Asian vibe, but the vibrant metallic foil color expresses the sleek space and branding.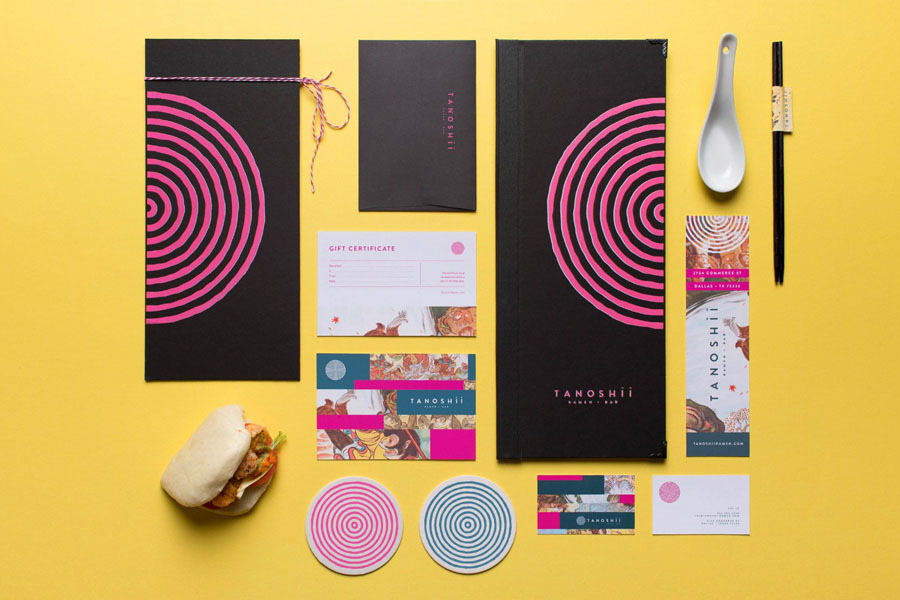 Ramen might be nothing more than a noodle dish, but the Japanese consider this as an art form. The different colors in their branding, along with swirling patterns represent how vibrant and creative their ramen dishes are.
8. Yoobi by ICO Design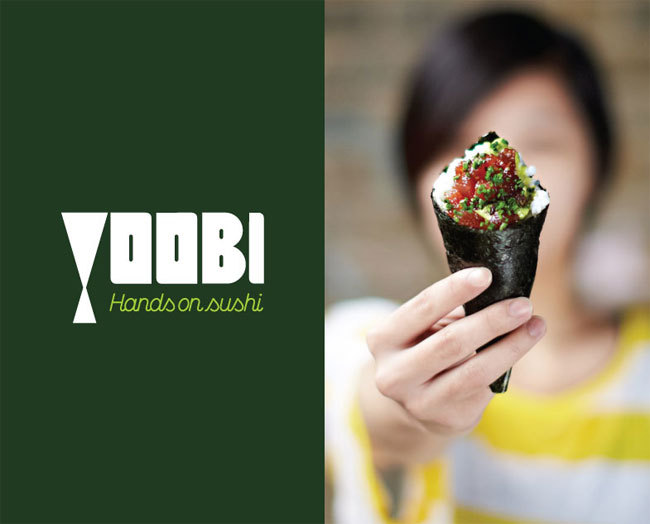 Yoobi is a good mix of Japanese and Brazilian influence. They wanted to infuse a Brazilian touch on hand-rolled sushi, offering a fresh temakeria in London. As a result, the logo is warm and modern, perfect for representing both cultures.


Popeyes Louisiana Kitchen was just recently changed to Popeyes Chicken and Biscuits. The entire logo and rebranding is an aim to reach out to the younger generation. True enough, the new logo by Pentagram does look fresh and updated.
10. Mexout by Bravo Company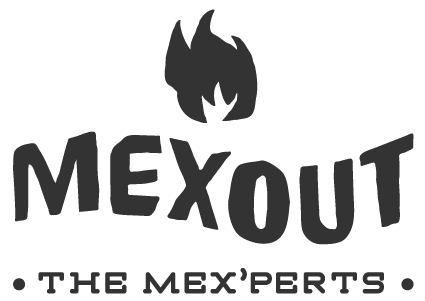 Considered as a well-known Mexican restaurant in Asia, Mexout dons a logo which is both funny and engaging. A 'Mex-pert' is a fictitious person who travels the world to find the best dishes. If you are one, you will surely try out Mexout.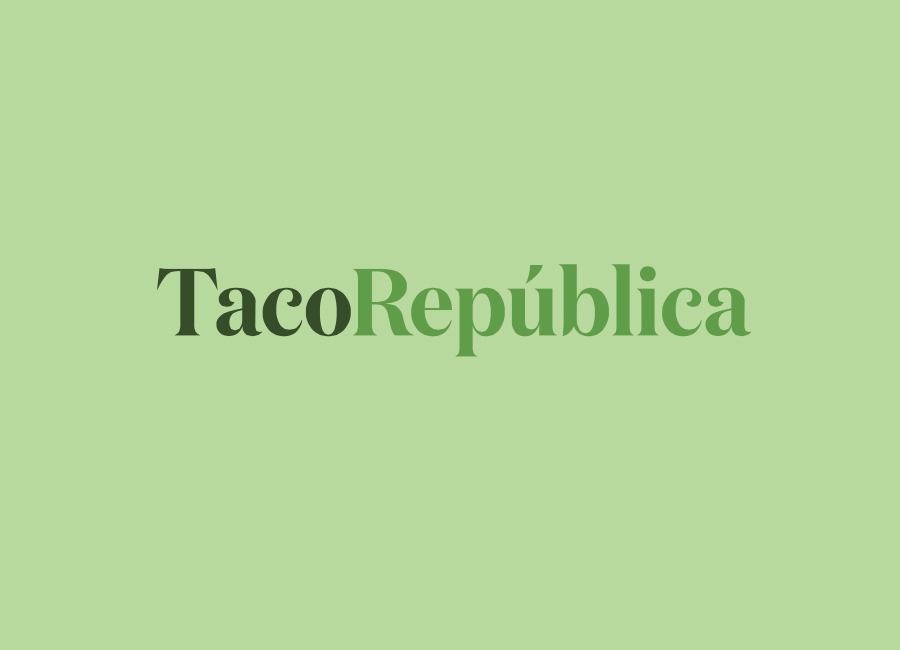 Norwegians were ecstatic when this very first taqueria came to town. The green color is eye-catching and symbolizes guacamole. The design also depicts enthusiasm and happiness – just like how one would feel when eating their favorite tacos in this restaurant.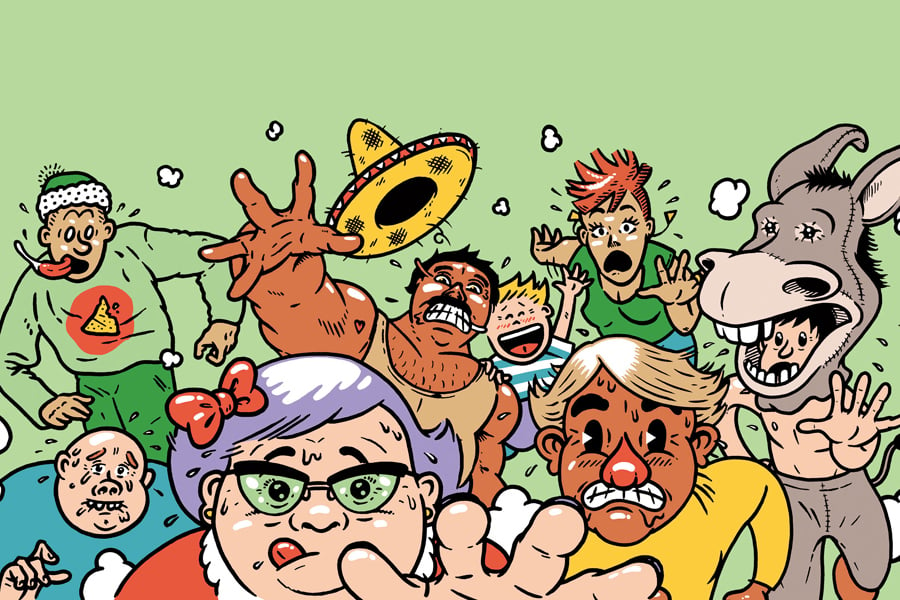 12. KFC by Tesser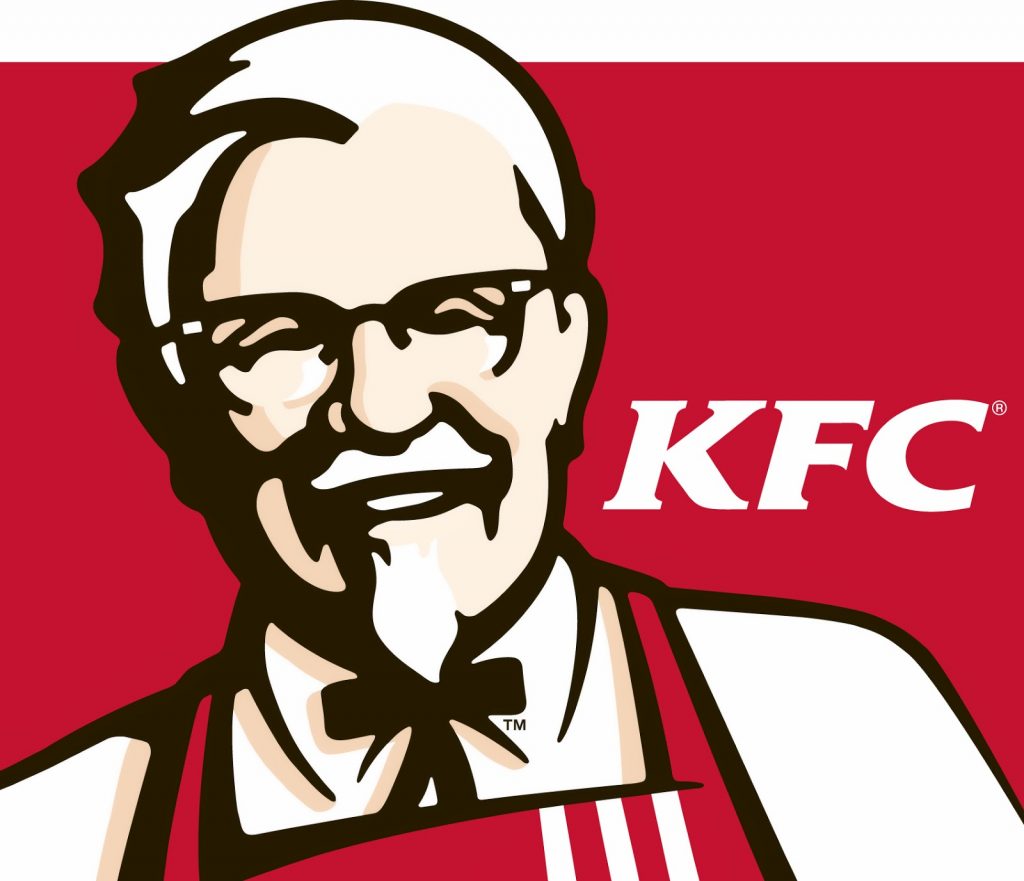 KFC updated its logo and gave the founder, Colonel Harland Sanders, a friendlier look. It also features brighter colors, a more noticeable black bow tie and of course, don't forget the beard and the glasses!
13. Sbarro by Dushan Wijesekara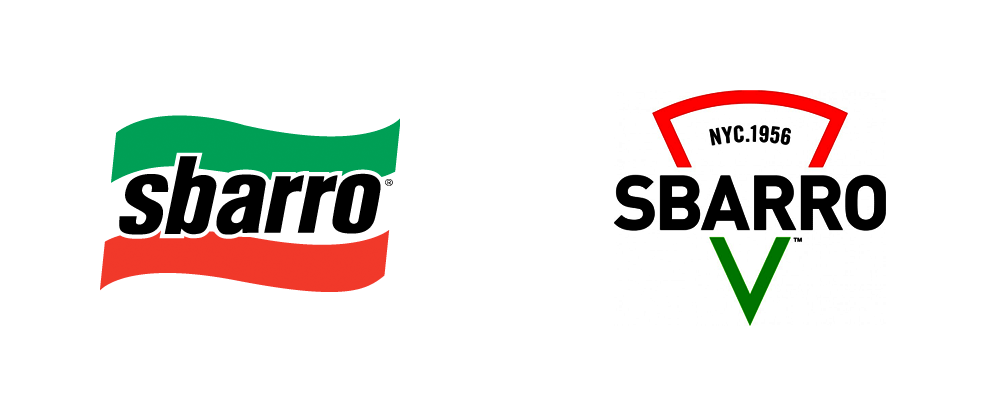 This Italian restaurant chain features the primary colors of the Italian flag which appeals to those who crave for Italian cuisine. The new Sbarro logo is trendy with a visible pizza symbol, a fresh take on conventional Italian restaurant design.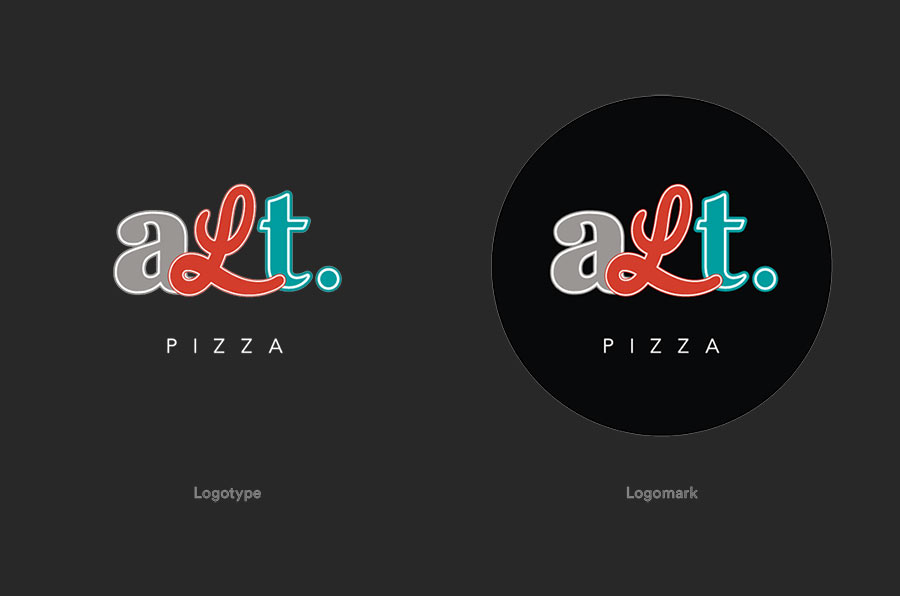 Boasting a uniquely customized typography, the ALT. Pizza logo embodies a free-spirited individual who immerses into the laid-back culture of the West Coast.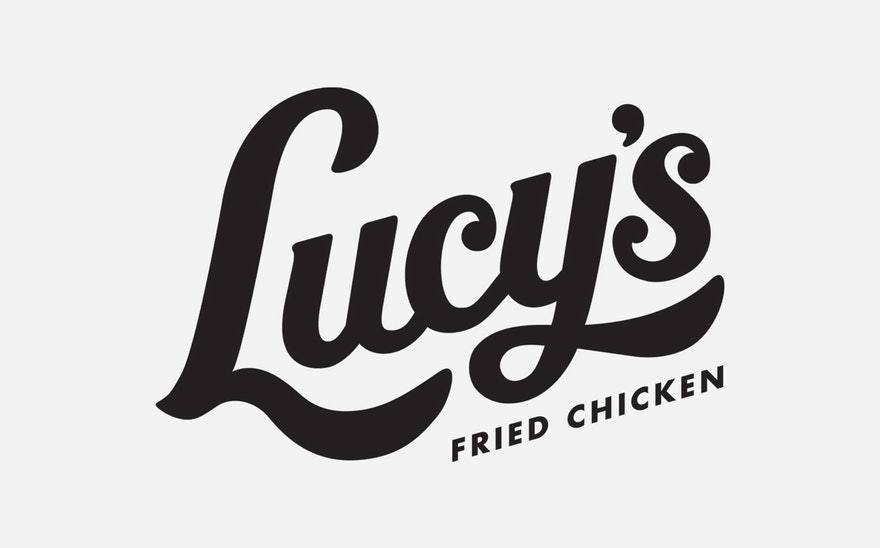 The moment you see Lucy's Fried Chicken logo, you will be taken back to the 1950s era. The different elements in the logo have a right balance which is aesthetically pleasing. The pin-up design also adds up to that warm and vintage feel.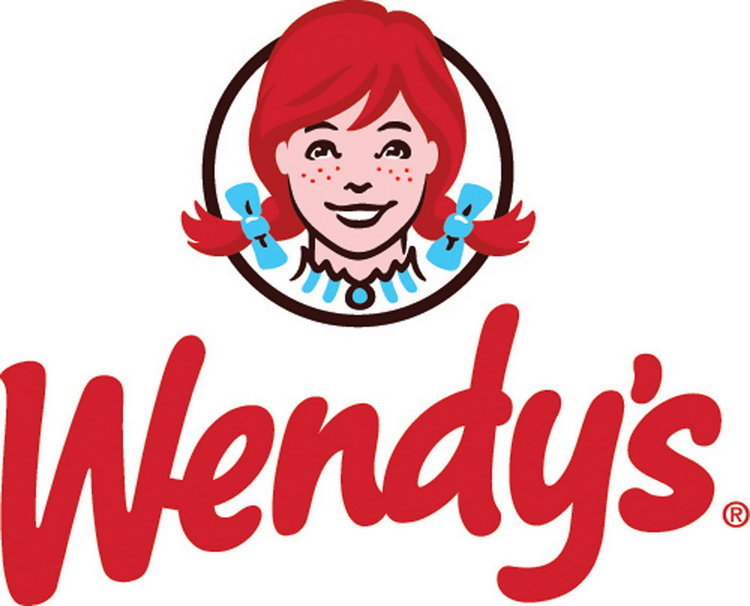 Wendy's is a logo which appeals to families or any close-knit group. The girl on the logo, with a more distinct smile and freckles and more apparent pigtails, creates more welcoming hospitality to anyone who loves burgers.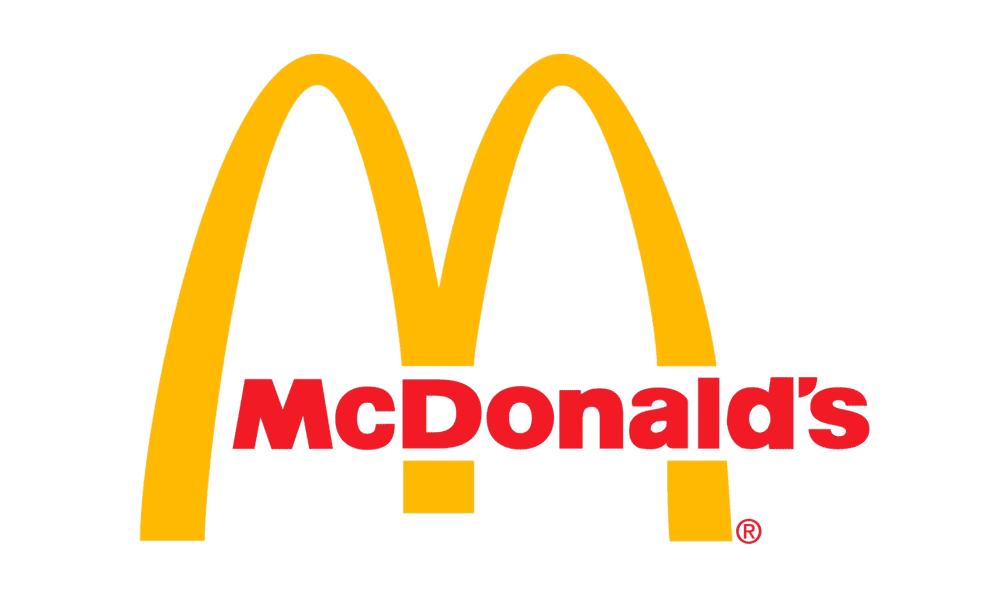 As simple as it may seem, the McDonald's logo has history written all over those arches forming an "M." Ray Kroc took over McDonald's in 1961 and incorporated those two arches to symbolize the first architectural construction of the first-ever McDonald's franchise.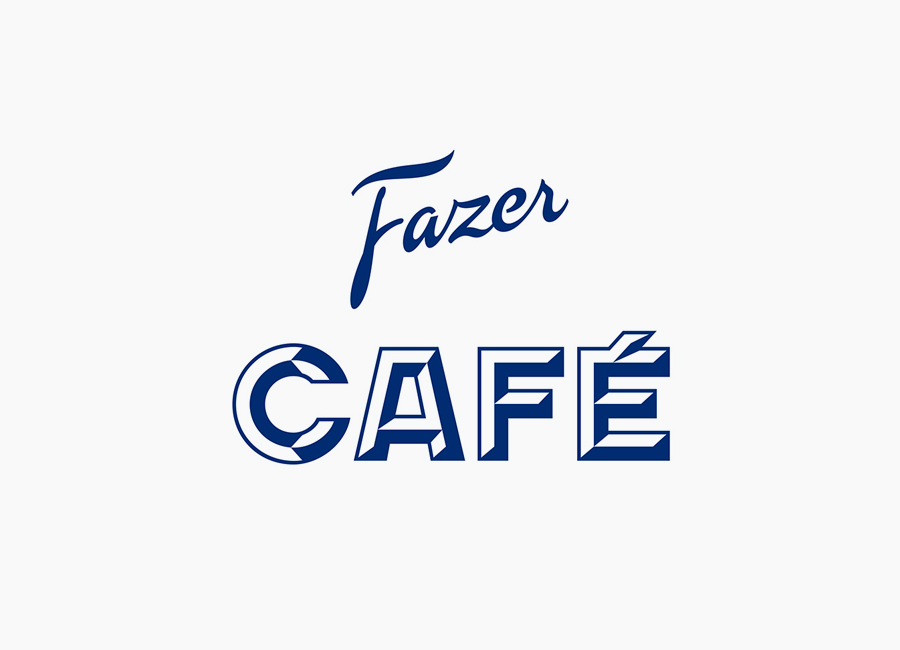 Fazer Café has a nice harmony in both script and type. The beautiful rebranding approach naturally combines both the old and new restaurant aura.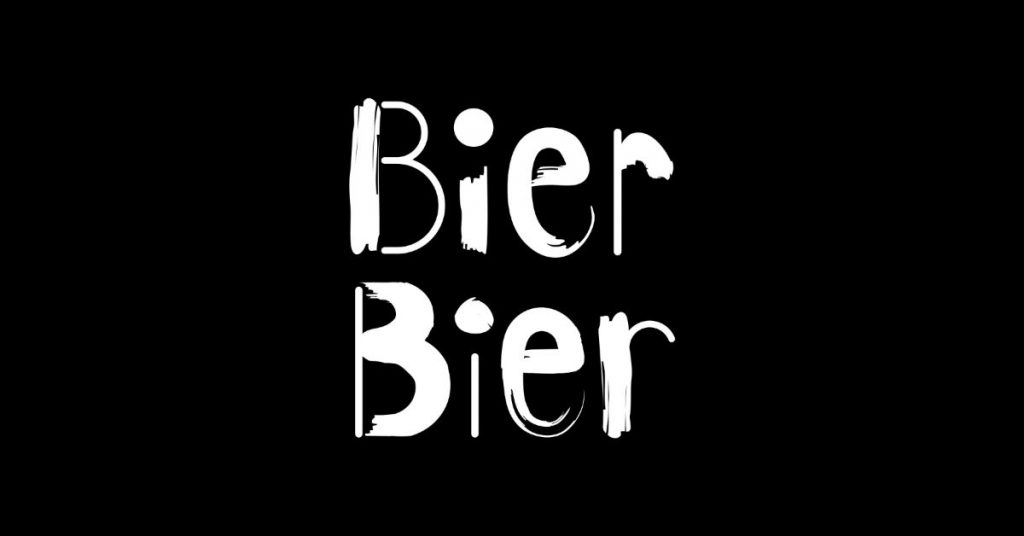 Bier Bier is a bar and restaurant which caters to male and female forward-thinkers. The logo is neutral and playful which reflects the establishment's overall fun and cute style, offering all sorts of beer to anyone who loves to have a good time.
20. Taco Bell by Lippincott and In-house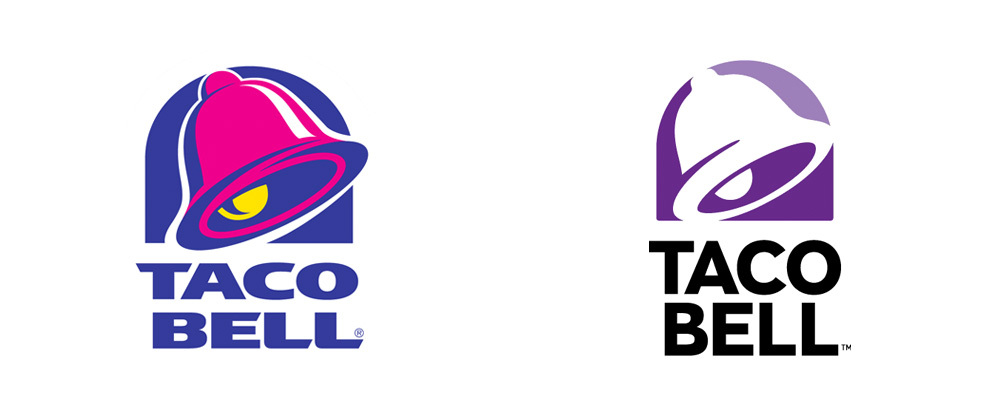 I think the old logo was a lackluster design. With the new vibrant Taco Bell logo, combining both blue and magenta, the overall bell appearance now looks chic and updated representing delicious Tex-Mex food.
21. Nando's by Sunshinegun Consultancy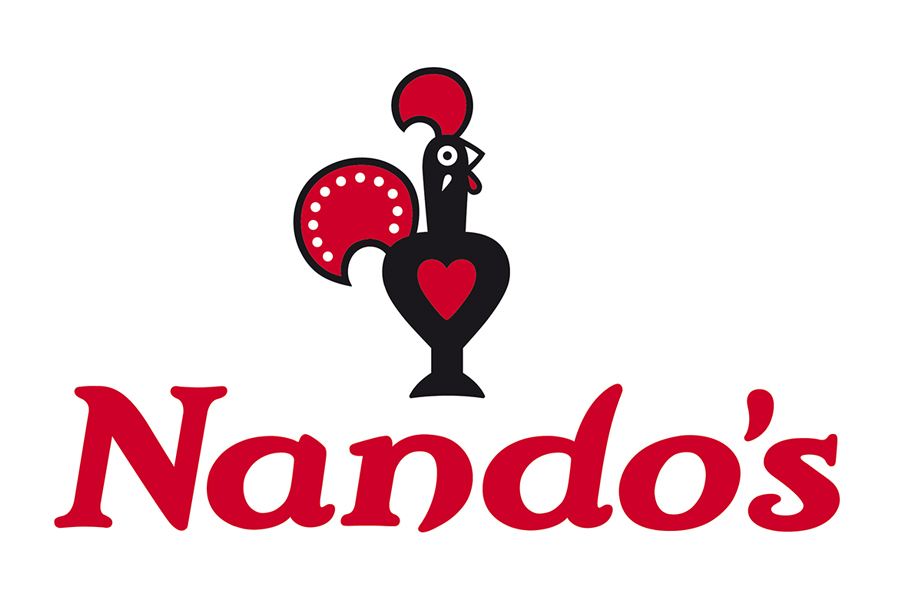 Nando's dons a cartoon chicken design which dates back to its South African roots, where the popular restaurant chain originates. Marks Salimu, a sign-writer and artist, is responsible for the one-of-a-kind Nando's font style.
22. Jollibee by Manuel Lumba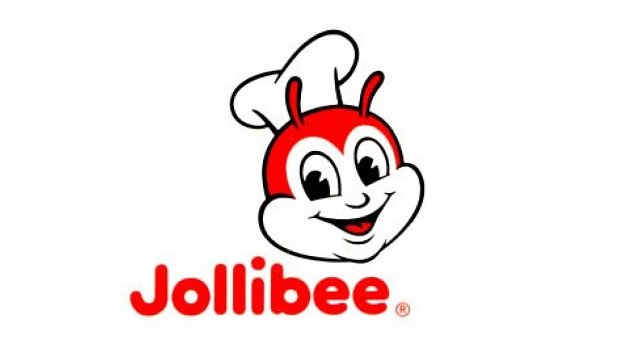 The bee mascot and logo, inspired by Mickey Mouse and Ronald McDonald, is a depiction of Filipino people – hard working, happy, and will not crumble under pressure.
23. Arby's by Forrest and Leroy Raffel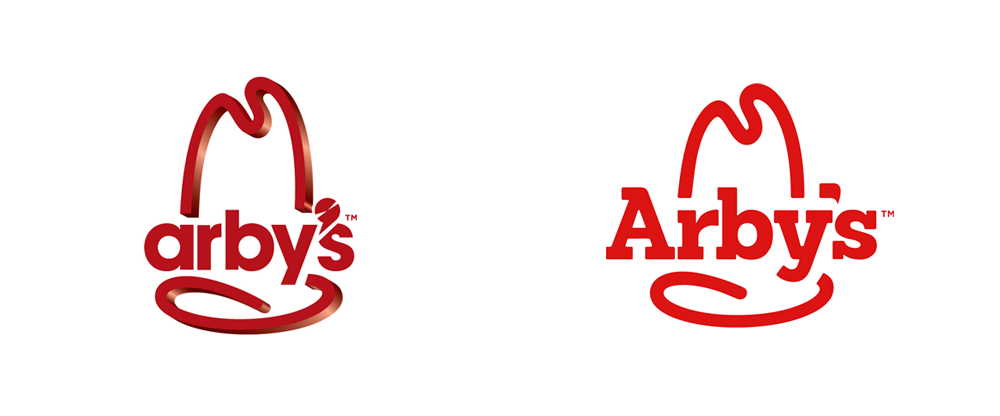 Arby's first-ever logo was "Arby's Roast Beef Sandwich is Delicious" then turned to just "Arby's" with a fun cowboy hat design. The founders changed the entire 2D to 3D design last 2012 but unfortunately fell short on getting their customers' approval. They then turned it back to a 2D traditional look with a modern touch because they value their customers.
24. Eleven Madison Park, entire restaurant design by Bentel & Bentel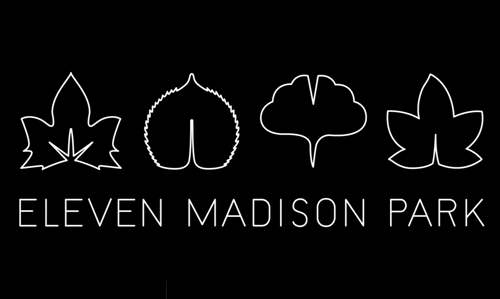 A Michelin-star restaurant, the simplistic approach of the logo reflects the sleek and elegance of the restaurant. It also features four different leaves which represent the leaves found in Madison Park.
25. Chick-fil-A by Louie Floyd Giglio, Jr. and Evan Armstrong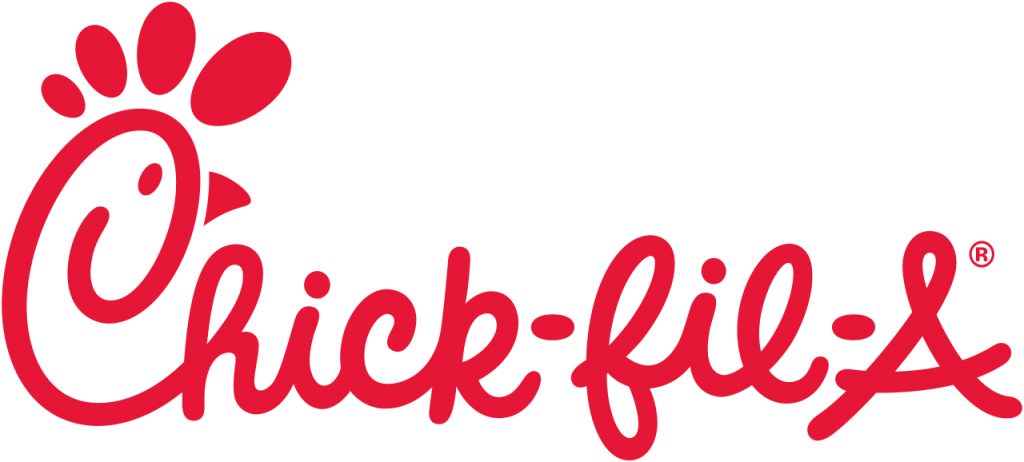 Sometimes, keeping it simple will suffice. Chick-fil-A started it out with a chicken head caricature and black and red font colors. Now, it's an all-red font with a chicken head stylishly integrated into the letter "C." As a result, the new design is more straightforward and enticing.