Using a Cricut machine for your stickers is a game-changer. A Cricut is a die-cutting machine that can cut through materials like paper, vinyl, fabric, iron-on, adhesive foil, poster board, and more. Marketers and individuals use a Cricut for their craft projects, including stickers. Thinking about giving away marketing stickers? Here are 20 Cricut sticker ideas that will be a hit in 2023.
How to Use a Cricut Machine for Your Cricut Sticker Ideas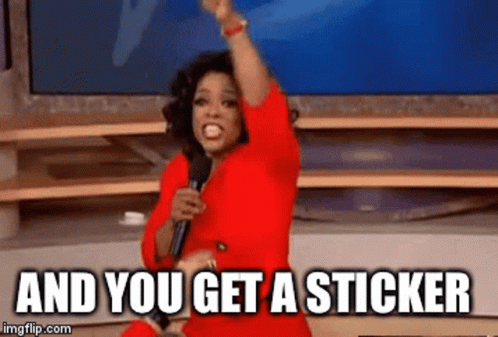 The term "Cricut" is an American brand that refers to a cutting plotter. A cutting plotter is a machine that cuts just about any design or shape on paper using a blade or knife. These machines can cut through anything, such as felt, vinyl, paper, fabric, leather, and wood. This machine is perfect for DIY crafters or brands that want to leverage sticker marketing for more reach.
To start your Cricut services, you have to download Cricut Design Space, an application that works with the Cricut machine. It contains more than 60,000 ready-to-print and cut images and fonts. Of course, you may upload your own images and fonts at zero cost. Lastly, both the Cricut machine and Design Space are easy to use. Here's a quick guide:
Step 1: Choose your cutting material
Remember that the Cricut Design Space maker is only limited to cutting materials with the size 9.25 x 6.75 inches. We recommend using a guideline to ensure the layout is within Cricut's size specifications. Then place the material on the machine's sticky cutting mat. The cutting mat is a vital part that holds your cutting material in place while the Cricut does the cutting. Then you can load the mat into the Cricut machine.
Step 2: Select images from the Cricut library or upload your own
Go to your Cricut Design Space app to choose any Cricut sticker ideas that are ready to print and cut. You may create designs from scratch by adding patterns, colors, fonts, or free images. Otherwise, you can upload your own images with the file formats .svg, .jpg, .gif, .png, .bmp, and .dxf. Send the chosen design to your Cricut machine.
Step 3: Press the Go button to start cutting
Before continuing, see if the layout is perfect and the material is in place. Also, ensure you're printing on the right side of the sticker paper. You may try printing on ordinary paper to find out so you don't waste sticker paper. Press the "Go" button once everything is loaded into the mat and ready for cutting.
Step 4: Unload the mat and remove the material
Design Space notifies you when the cutting is done. That said, unload the mat from your Cricut machine. Then remove the sticker material from the mat, and voila, stick your fantastic Cricut sticker ideas on almost anything!
20 Cricut Sticker Ideas to Try in 2023
Try these cute and cool Cricut sticker ideas if you're itching to DIY sticker designs for personal or business use.
1. Names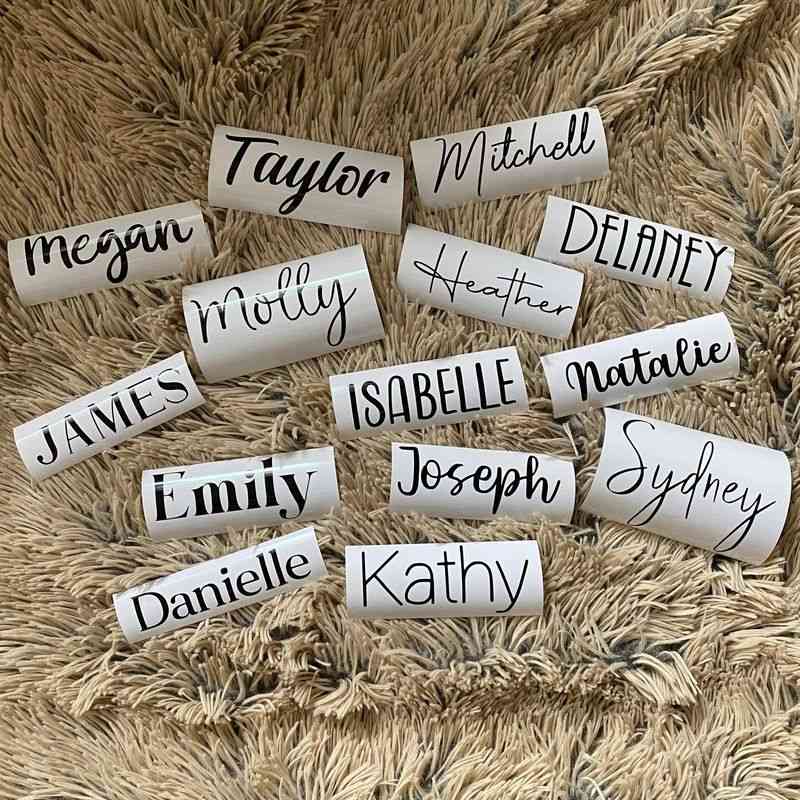 Nothing can go wrong with names on stickers! Whether you're creating Cricut stickers for friends or your brand, personalization is a crucial factor that encourages people to keep the stickers. You may cut out custom names for your staff or name tags for event attendees. The most important thing is to select legible and straightforward fonts so people want to use or keep them. Here's a list of where you can get Cricut fonts.
2. Novelties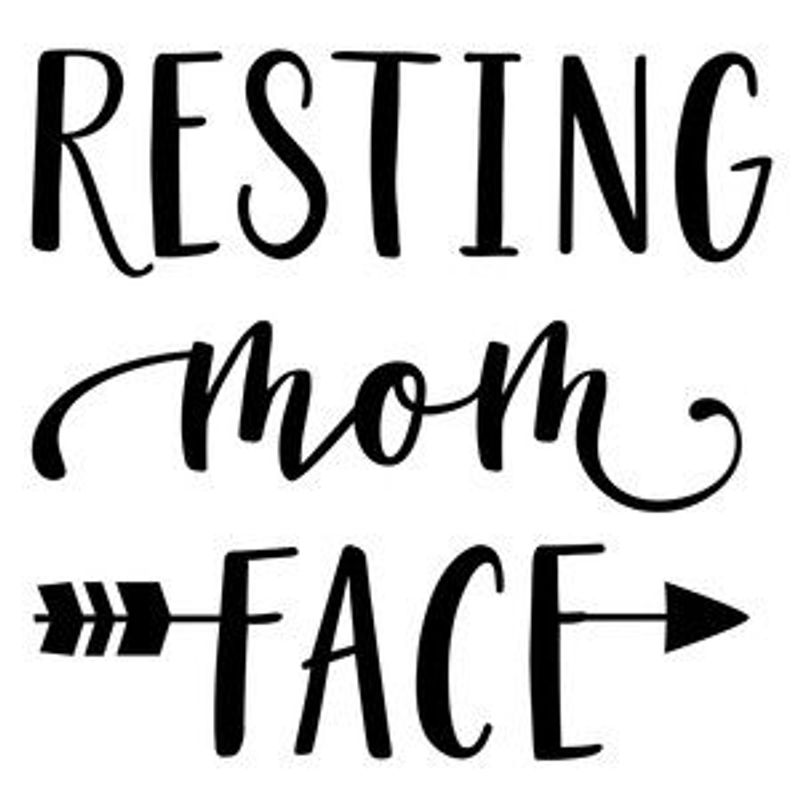 You may try novelty designs by creating your own or hiring professional graphic designers to do the designs for you. Novelty designs pertain to new and custom-made designs you won't find elsewhere. This is vital for brands that want to make quick brand recognition and memorability. The example above is novelty typography derived from the adage, "Resting bitch face."
If you need help with custom graphic designs, and illustrations, Penji can help. Here's how our unlimited design service works.
3. Water bottle quotes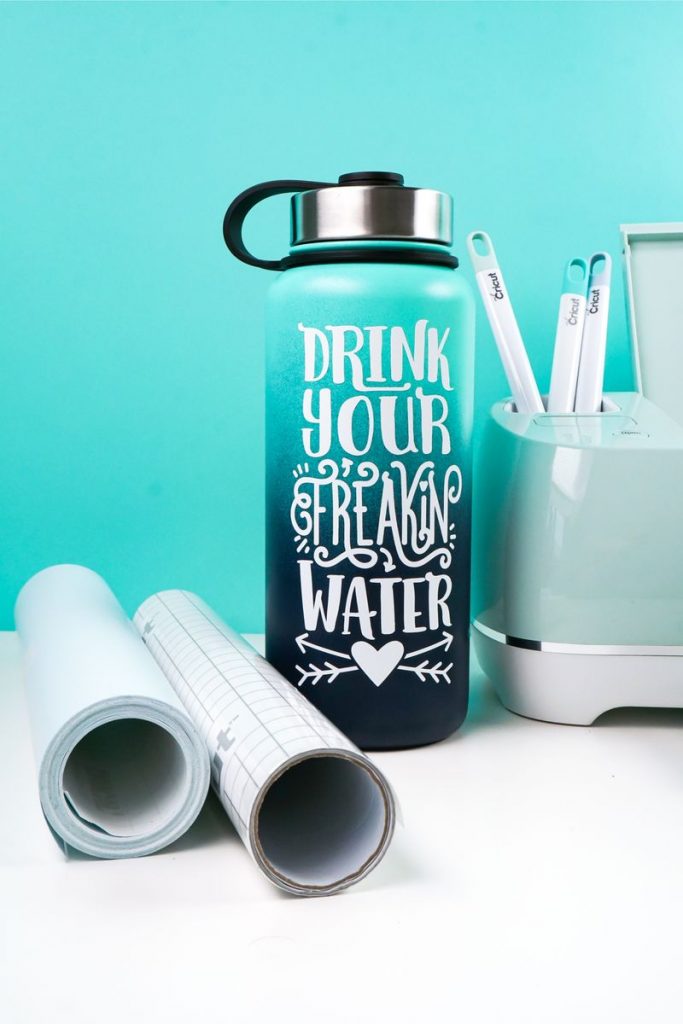 The best Cricut sticker ideas are designs that people consider sticking to their most prized possessions. They keep these possessions in tow wherever they are, such as water bottles. Brief quotes or daily reminders are excellent personalized sticker ideas you can try in 2022.
4. Tropical themes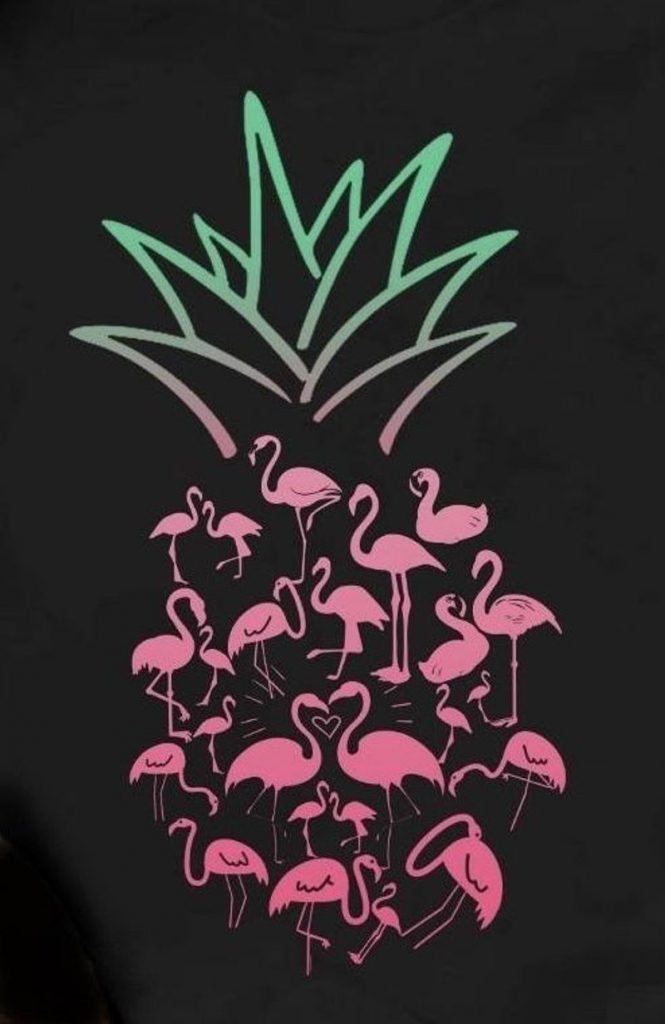 Who doesn't love to go on a holiday in a tropical country, feeling the breeze through their hair and the sand underneath their feet? Entice people with inspiring tropical themes that fit the season. This idea is good during watersports events, for brands that cater to nature and outdoor lovers, or for a travel and lifestyle blog.
5. Animals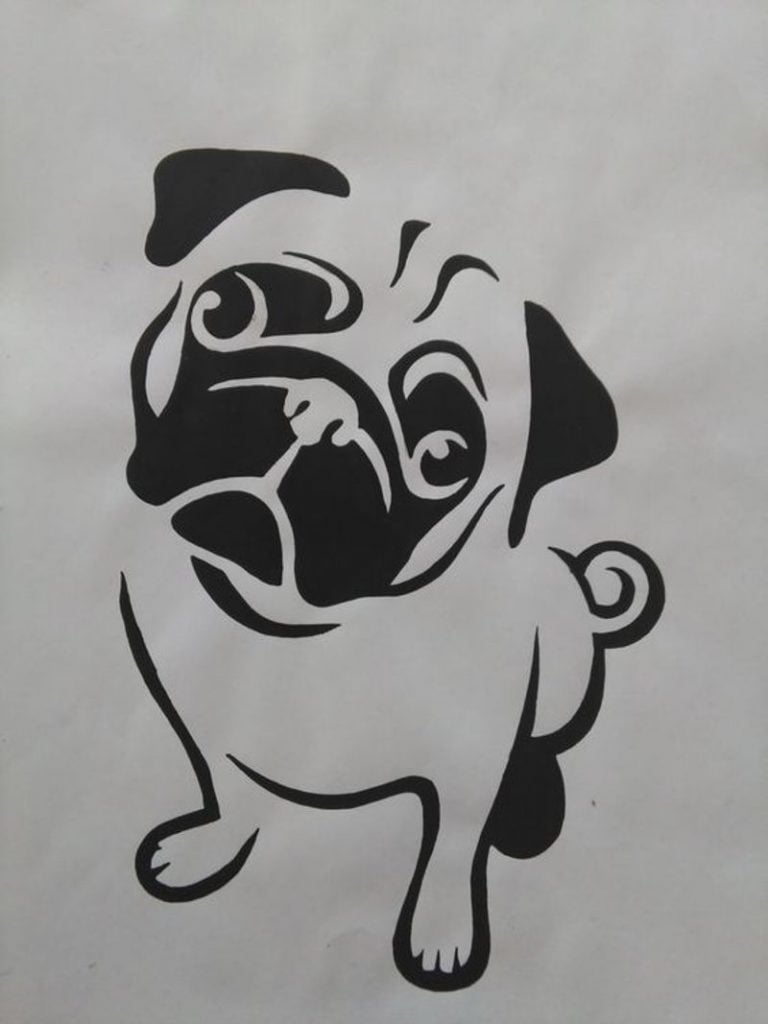 You can never go wrong with printing and cutting animals for your Cricut sticker ideas! People love watching images of cute puppies, kittens, or furry faces with heart-melting, docile eyes. You can also go with wild animals to represent one's fierceness. Or perhaps a feature like leopard spots or cat paws. Plus, you can try experimenting with colored or black-and-white sticker designs as well.
6. Car decals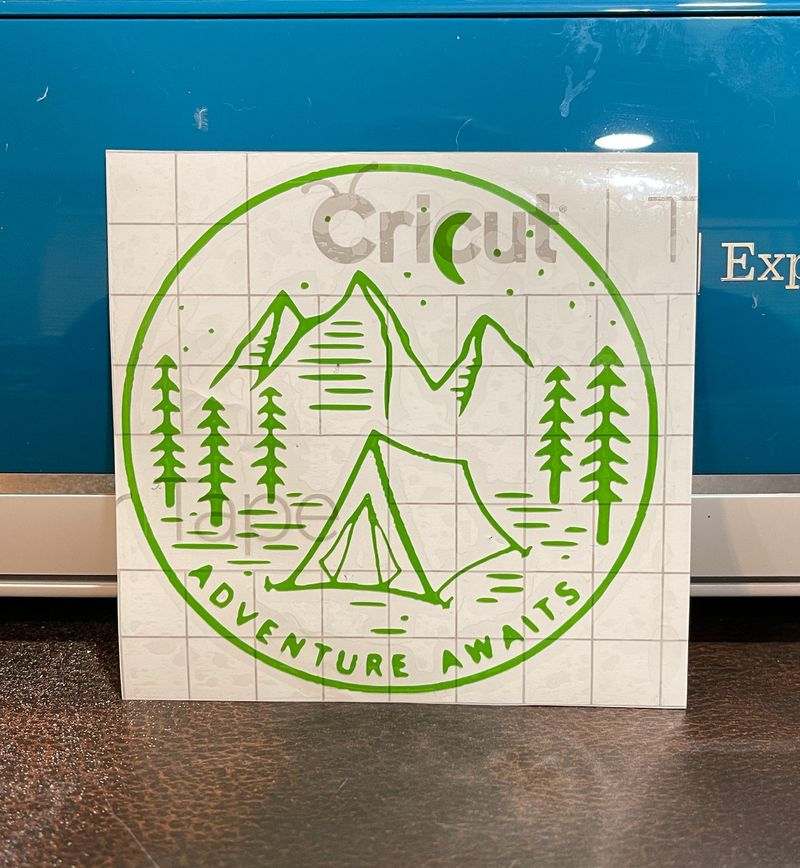 One of the most prized possessions that people use daily is their vehicle. And what better way to showcase your personality to the world than by sticking decals on your car? Car decal designs should be simple yet captivating at a moment's notice. Check out this sample car decal suitable for outdoorsmen or an outdoor brand.
7. Profession themes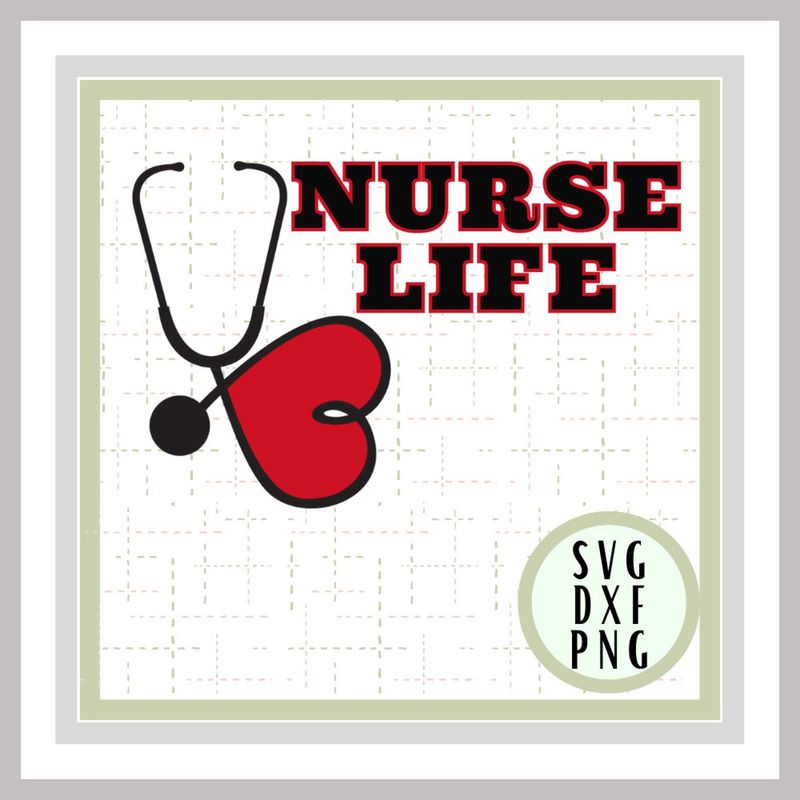 Think about Cricut sticker ideas that provide energy boosters for the working class. This design idea entices people to use the stickers on their everyday "work" tools and equipment. And if you're a brand that promotes products and services, it can be an excellent marketing tool that offers exposure.
8. Silhouette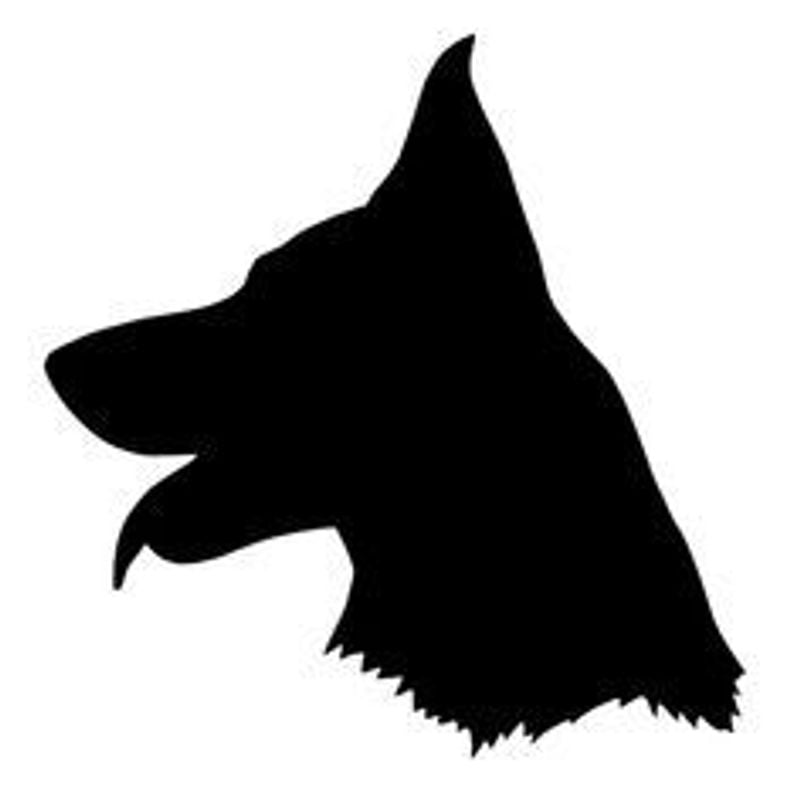 Sticker silhouette ideas are also an excellent way to showcase an image or symbol that can be seen and comprehended when viewed at a distance. Silhouettes are bold and take the shape of any symbol or image. The image can stick out when placed on a surface with plain, solid background color. Include your logo, and your brand can be instantly recognizable!
9. Motivational quotes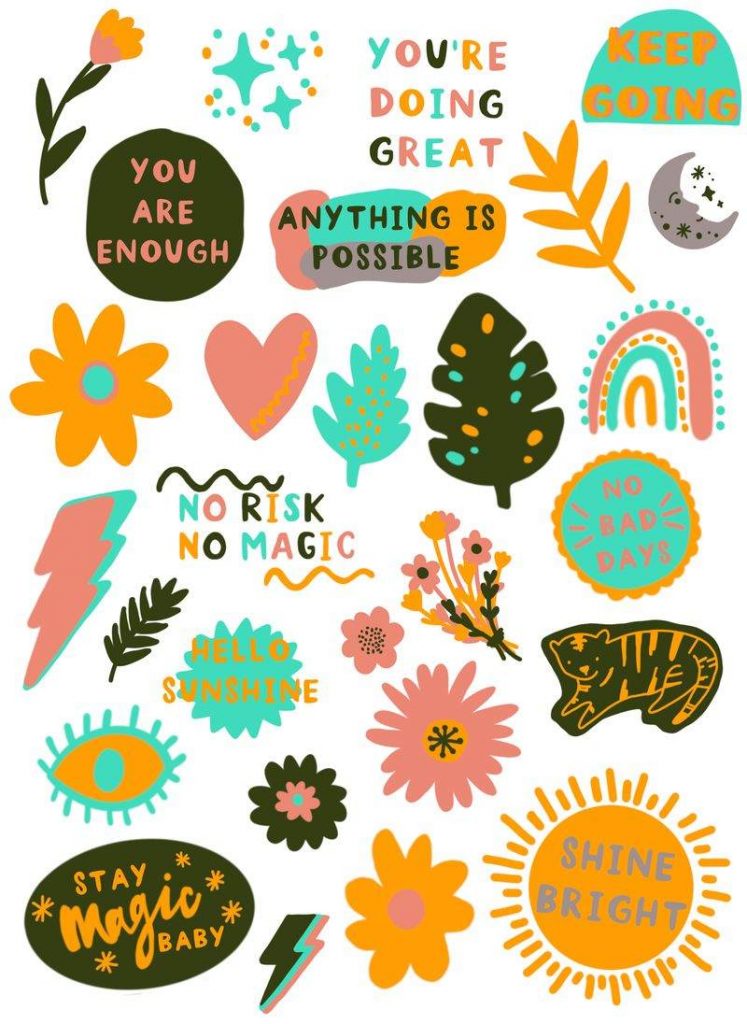 If you're distributing stickers to your target audience, motivational quotes can be a way to make them keep your stickers. It's a way to connect with your audience, especially if they're going through something. Because who doesn't want a simple energy and mood booster every day? People need it nowadays.
10. Cartoon characters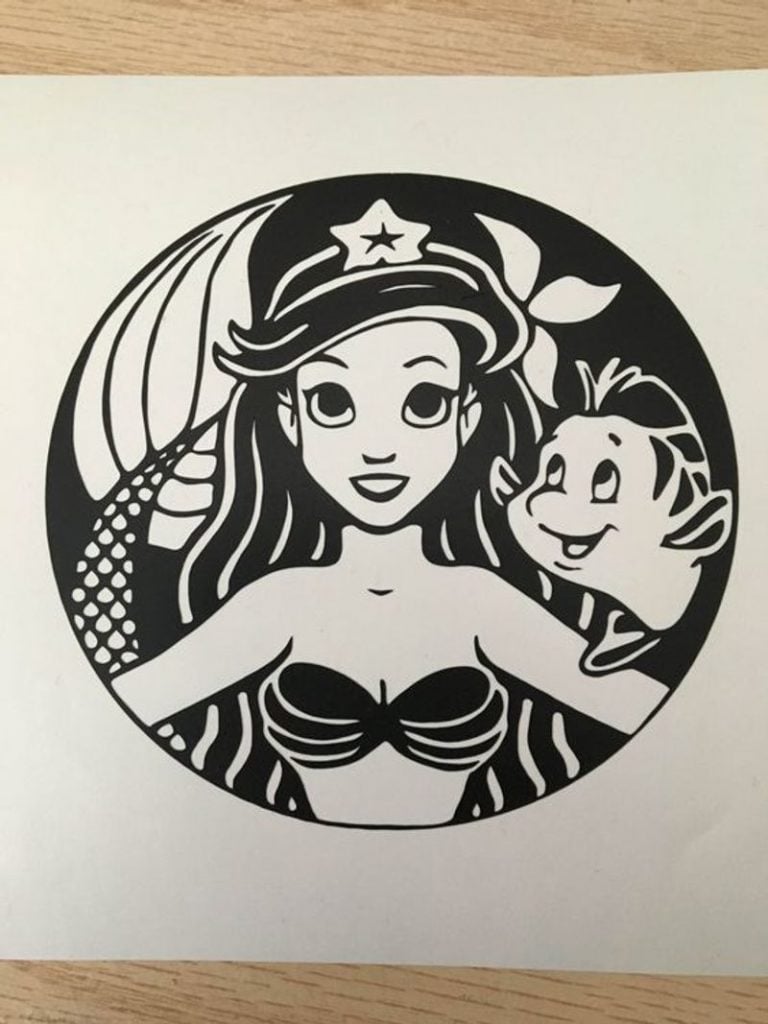 Cartoon characters are a great way to poke fun at your audience or friends. We all have that favorite cartoon character we've always related with since our early childhood days. Seeing their favorite characters makes people nostalgic, so these are fantastic Cricut sticker ideas.
11. Emblems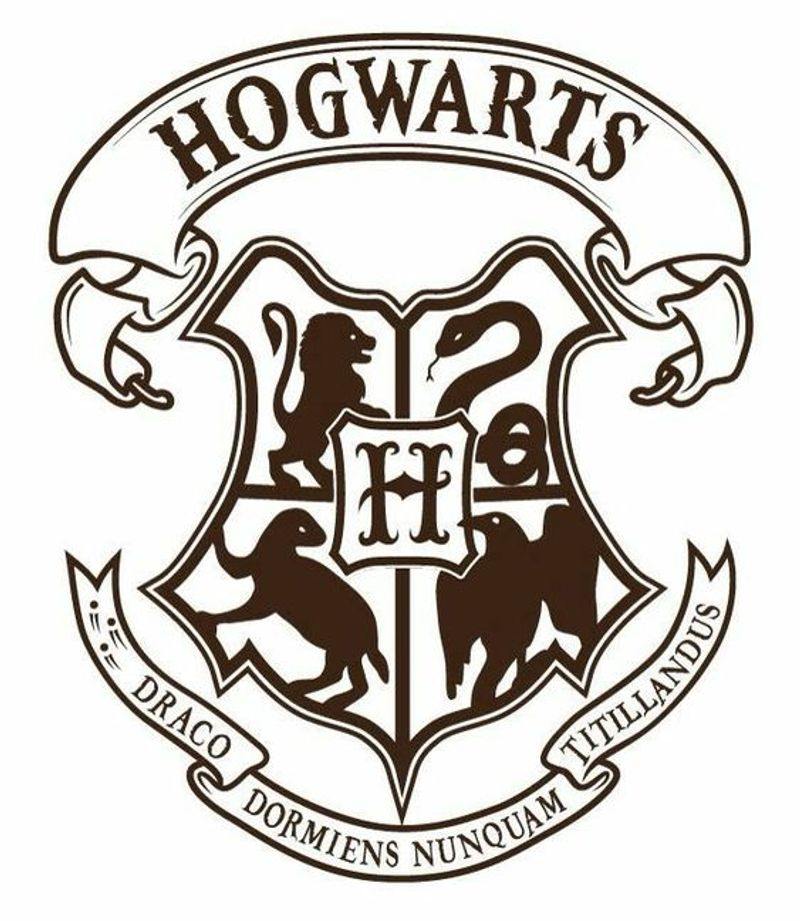 Whether you're promoting your logos or creating stickers for your projects, emblems are attractive ways to make passersby take a second glance. However, you must maintain structure and simplicity when integrating design elements into your emblems. Since you'll be working with a small space, making design components stand out can be challenging.
Work with professional graphic designers to ensure your sticker emblem designs don't look cluttered. Try Penji's 30-day money-back guarantee.
12. Holiday themes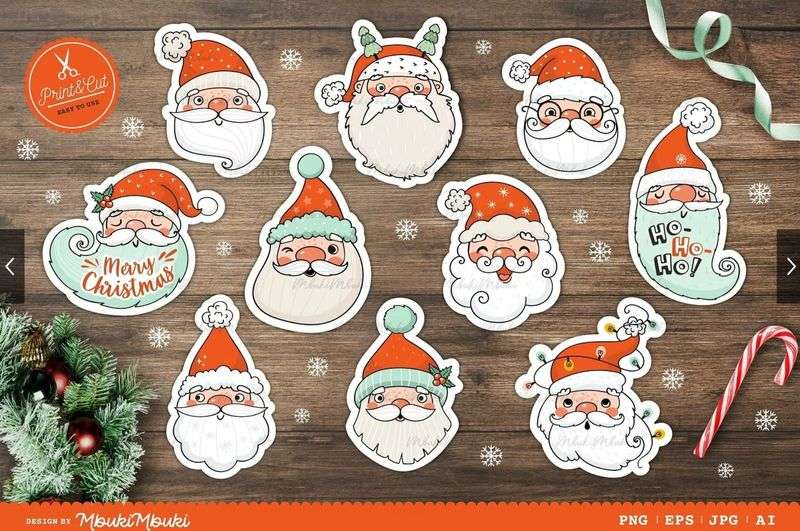 If you're leveraging sticker marketing, getting with the times is imperative so you don't miss out on profitable opportunities. As with advertisers creating holiday-themed campaigns, tailoring your sticker designs for the holiday is also good. Although your stickers might not see the light of day after the holidays, jumping on the bandwagon is wise.
13. Negative space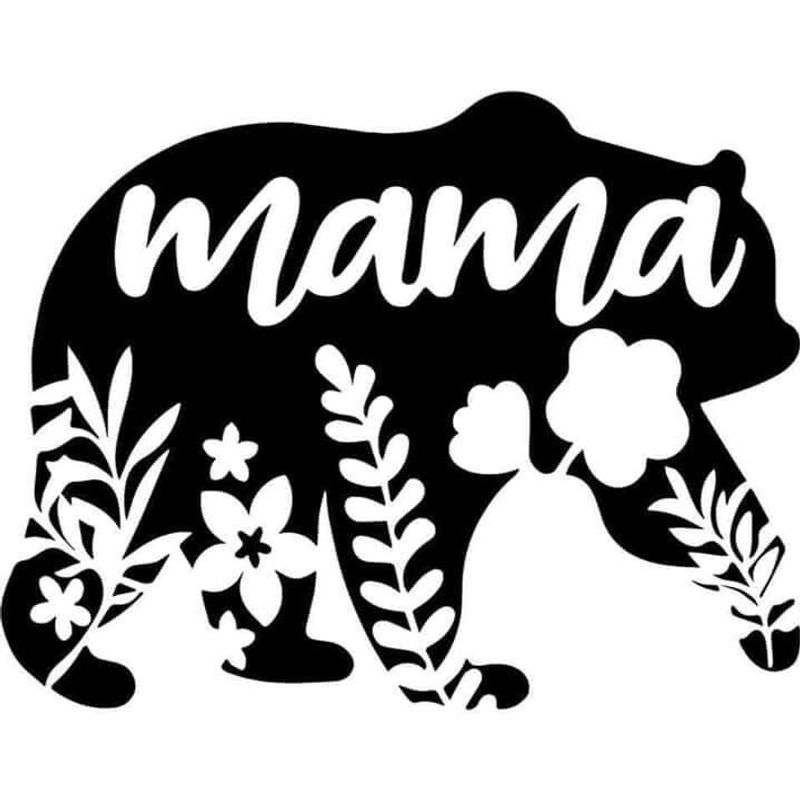 Negative space is a graphic design principle that gives your images hierarchy and ambiguity. It also elevates your sticker design's unique factor because, let's be honest, not many people can spot the hidden messages in negative spaces. Here's one example to give you an idea of using white space in Cricut sticker designs.
14. Nature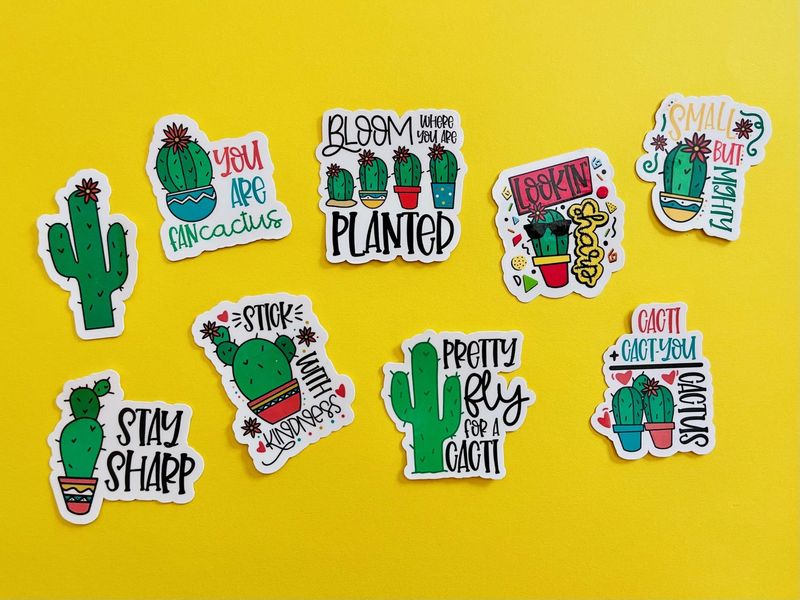 Another fantastic idea for Cricut stickers is plants and nature. Green is a stunning color that relaxes the eyes. Make your designs unique by integrating natural elements such as plants, mountains, beaches, trees, etc. Pair the images with intelligent and funny copywriting, like this cute cactus example.
15. Custom portrait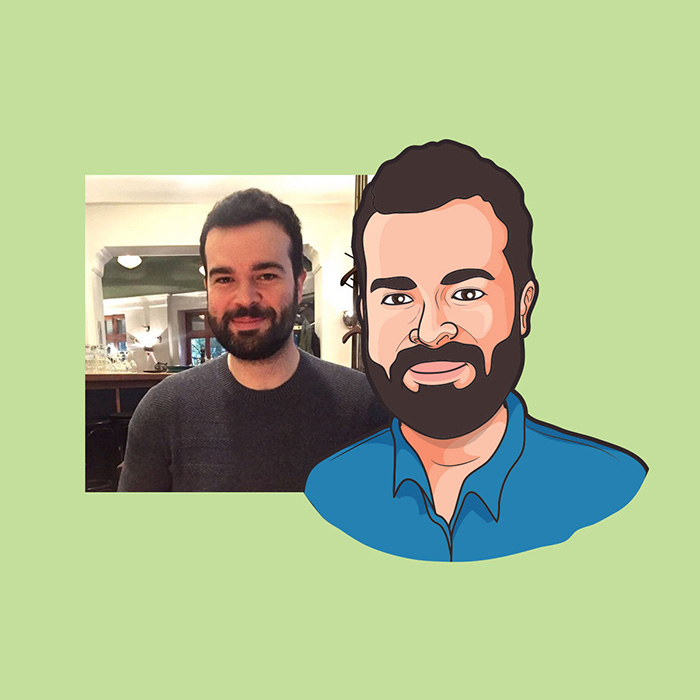 Custom portrait sticker designs can be a fantastic way to add a personal touch to your personal and professional projects. Of course, you can't create custom portraits for all your customers. But choose regulars that will significantly appreciate this simple yet meaningful gesture.
Here's a custom portrait illustration from Penji. The simple caricature style makes the entire design light-hearted. View more of Penji's work here.
16. Calligraphy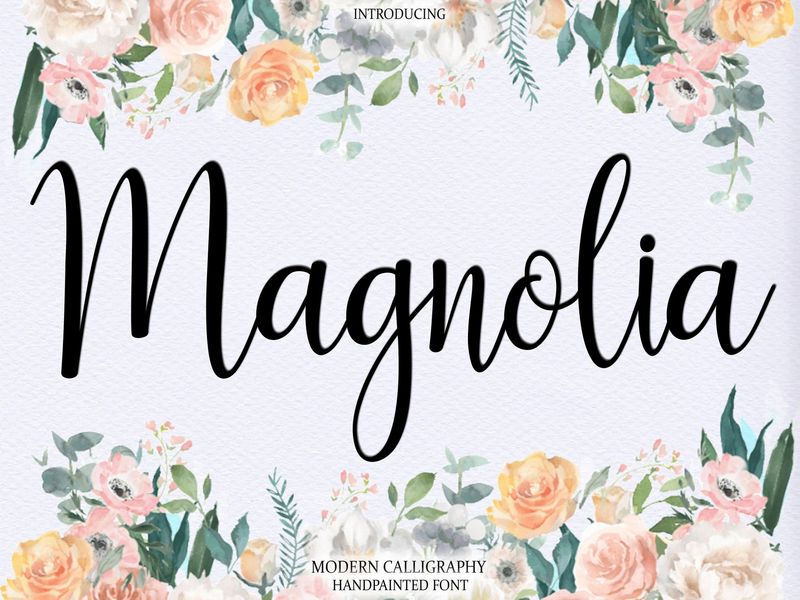 Calligraphy is commonly used in art, literature, and marketing. It's simple yet exudes sophistication and a unique appeal you won't find in stand-alone images. Select typefaces that are suitable for your brand or personal project. You can then encapsulate the text with beautiful frames to give it a nice touch. Here's an example of a simple text surrounded by soft, water-colored foliage.
17. Logos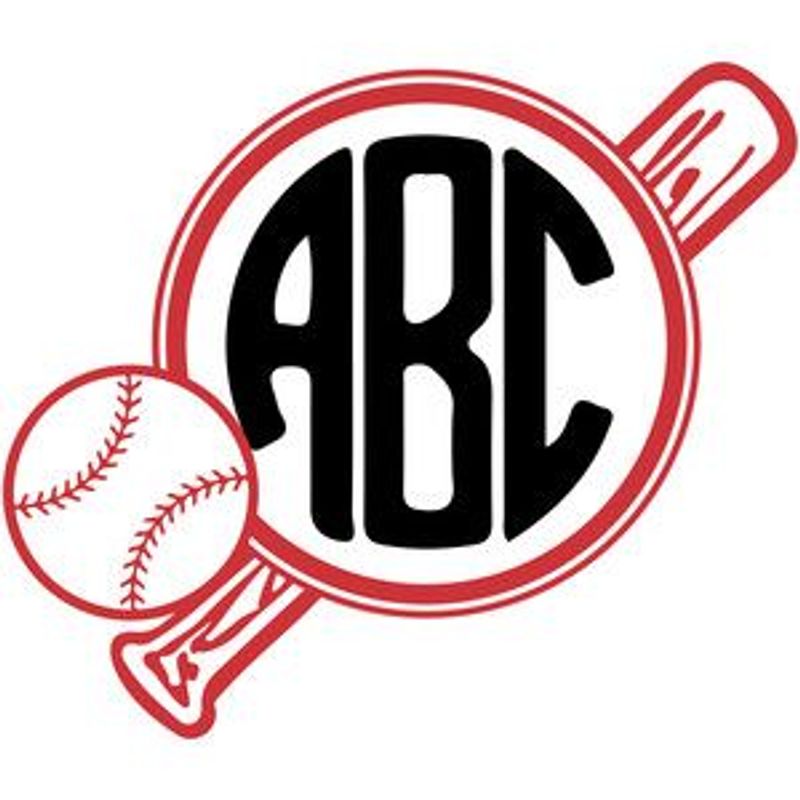 One of the primary reasons advertisers use stickers is that it's easy to showcase company logos quickly and efficiently. Stickers offer a wide range of marketing because of their guerilla advertising concept. Of course, it's a different story for new brands compared to well-known brands in a particular niche. But if you create captivating and entertaining Cricut sticker designs, expect people to keep the stickers for a few months.
18. Abstract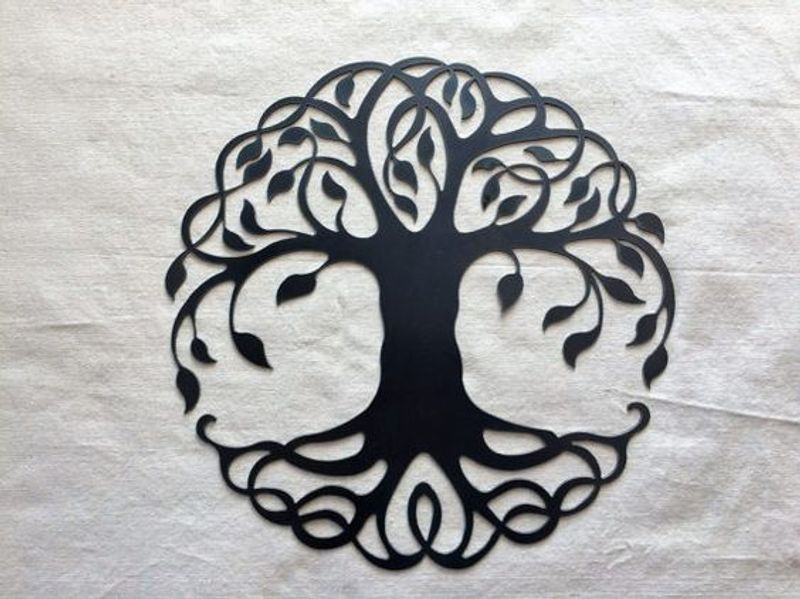 Abstract Cricut sticker ideas also display a sense of mystery in your designs. Abstract sticker designs let you create freedom of expression without being bothered by real-life symbols and images. Moreover, abstract designs allow you to put your twist and brand significance to the piece.
19. Cool typography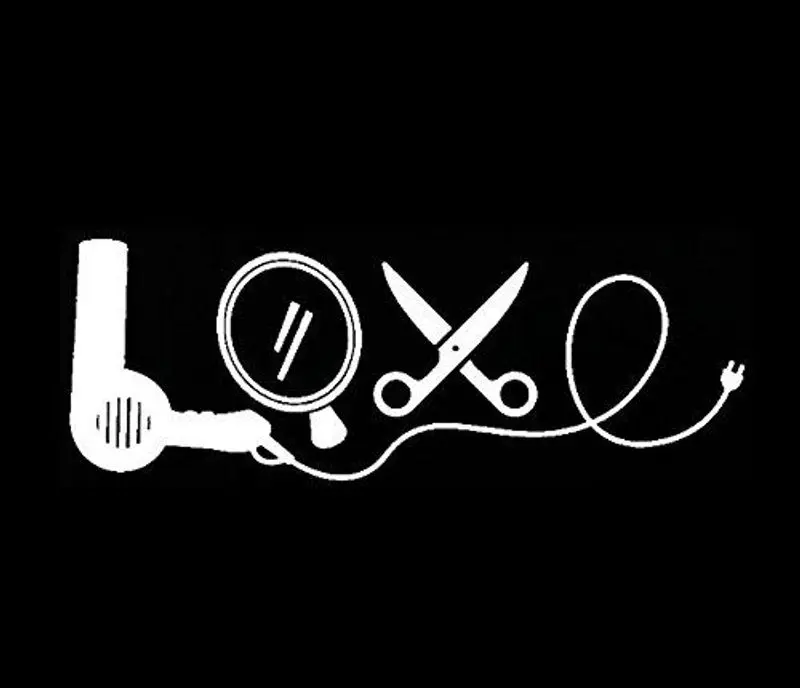 Typography differs from calligraphy as the latter dwells more on lettering and penmanship. On the other hand, the former refers to the arrangement of various typefaces that transform into one beautiful, cohesive design. And this design shows us you don't need to use typefaces for words. You can use everyday objects to spell a word, but make sure they're readable.
Related Article: Download Free Fonts for Cricut Design Space
20. Clipart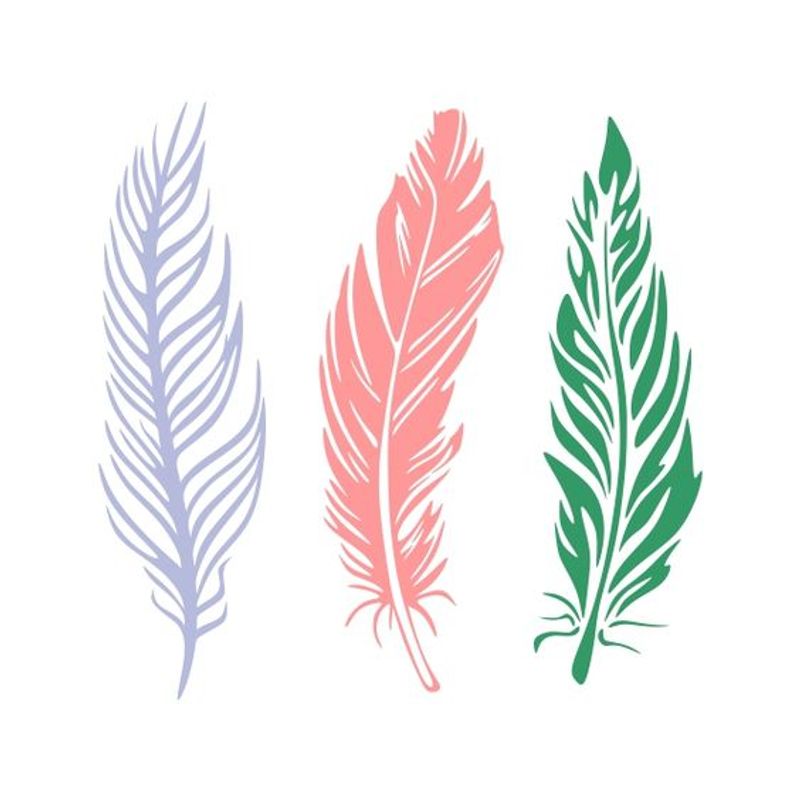 Clipart is also one of the most familiar Cricut sticker ideas, as anyone has probably seen or used clipart on their documents before. Clipart pertains to simple pictures, icons, or symbols primarily built-in into your computers. People insert these images into their documents to improve their appearance and structure.
Conclusion
Cricut sticker ideas are undeniably popular this 2023. And what better way to connect with your target audience than giving them cute and fun stickers for free? However, it's tricky designing your stickers due to the small materials you have to work with.
If you want your sticker designs to stand out, hire professional graphic designers to create custom designs. Penji, for instance, lets you request as many sticker designs for Cricut for a flat monthly fee. Try ordering your first Cricut sticker design from Penji by trying out the service for 30 days risk-free. Sign up here to get started!