Making your small business stand out can seem like an uphill battle in a competitive business landscape. To overcome business difficulties, you need to have every innovative bone in your body. Plus, add in the factor of working with a limited budget, and it can seem like the universe is against you. But don't fret. There's a machine that works wonders, and we have Cricut services to thank for.
We've listed how you can use Cricut services for your small business and some common Cricut FAQs that'll help you use this powerful machine.
What is a Cricut Machine?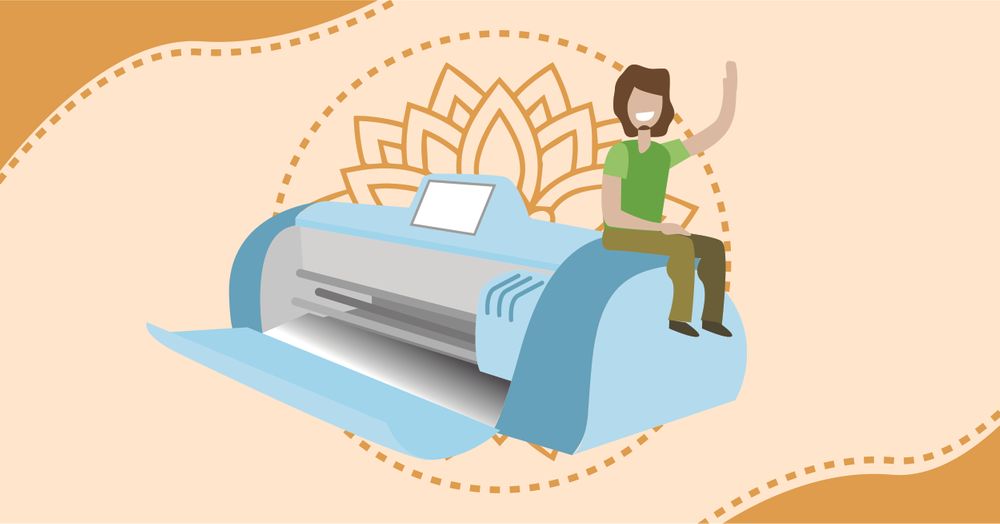 A Cricut machine is a die-cutting machine that can cut through these types of materials:
Paper
Vinyl
Fabric
Leather
Thin wood, and more!
There are several Cricut services for hire in online marketplaces such as Fiverr. Moreover, if you're looking to buy your Cricut machine, you can choose from a myriad of options that suit your preference and budget.
Benefits of Using Cricut Services for Small Business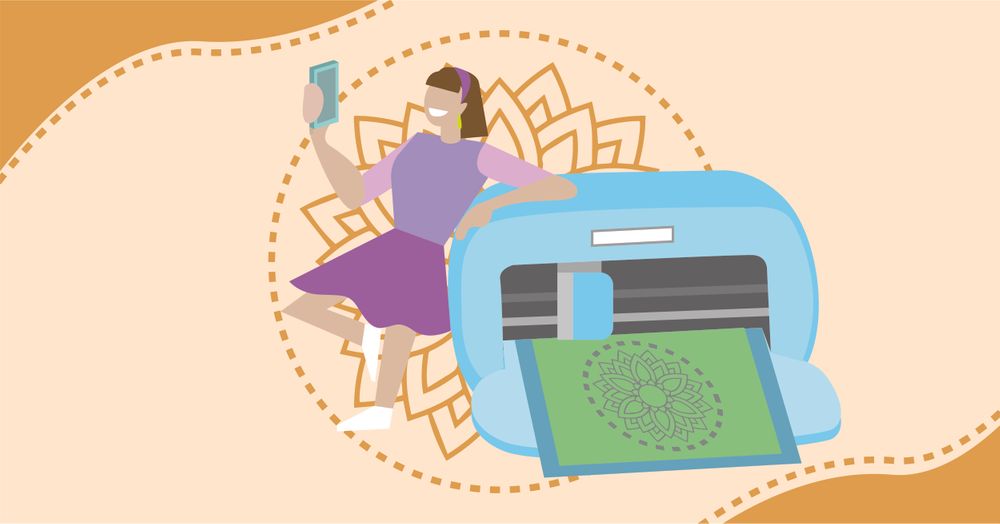 Using Cricut services for your small business encompasses more creativity and options with limited resources. Here are the top three:
Versatility
A Cricut machine works wonders. It lets you cut on various materials as mentioned above. Amazingly, it can cut over a hundred materials, which is excellent if you're exploring different branding and marketing tactics. Also, Cricut provides various techniques such as mug press, foil press, infusible ink, iron-on, etc.
Functionality
Small business owners can choose from more than a handful of Cricut machines. These machines provide various services such as printing on clothes or mugs. Some machines are also portable and lightweight in case you still don't have a brick-and-mortar store for your business. You can bring the machines anywhere and work on your printing and cutting.
Cost-Efficient
Imagine having to hire third-party services for printing your promotional shirts or mugs? Better yet, calculate the costs on how much free event items are when printed and cut in bulk. Cricut services let you skip working with third-party vendors because you can easily do it yourself.
How to Use Cricut Services for Your Small Business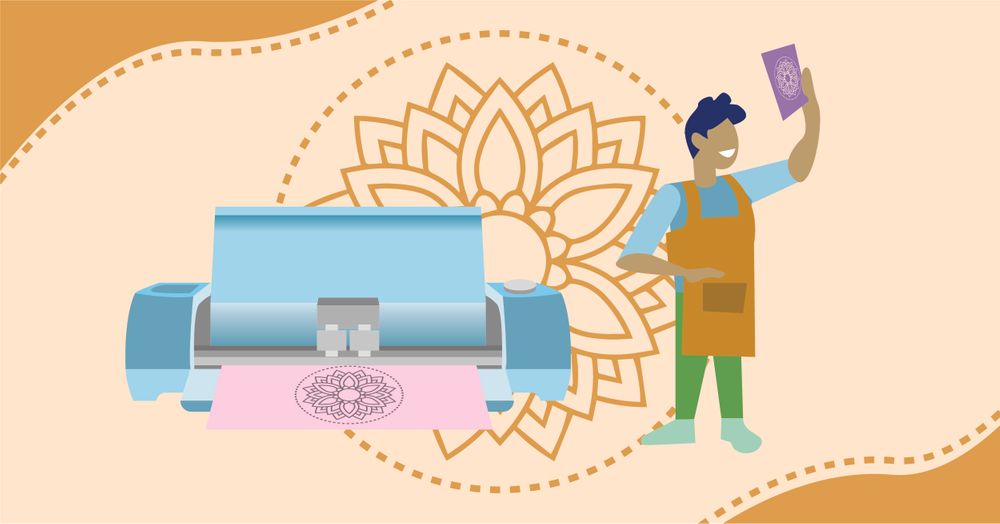 Using Cricut services for your small business will prove a lucrative and efficient idea. You will save on costs if you DIY your branding and marketing materials yourself. However, you'll also be able to throw in limitless possibilities without anyone impeding. These are the ways you can use Cricut services for small businesses:
1. Branding
Cricut machines are excellent if you're shaping your branding for your new small business. You can use Cricut services for printing your logos on stickers and use it on your branding assets. If you don't have a company website yet but have a brick-and-mortar store, you can distribute logo stickers to your walk-in customers. This can help in brand recognition among many other great marketing possibilities.
2. Door signs
You can use the Cricut machine for your small business when you want to include door signs on your physical store. Instead of hiring third-party contractors for that, you can print and cut the signs yourself. You only need to hire professionals when you need some graphic designs done.
3. Marketing
Working with a shoestring budget leads small business owners to opt for cost-friendly alternatives. For instance, advertising professionals could cost an arm and a leg for their expertise and online and print offers. You can use the Cricut machine for all tradeshow event banners, stickers, in-store materials, flyers, posters, etc. However, you'd need to learn the basics of marketing from many resources online.
4. Packaging
Packaging is a crucial part of advertising. It's part of the buying experience, which is why unboxing videos are getting more popular these days. Consumers prefer to choose products with exceptional packaging that speaks their brand identity. You can experiment with packaging designs and techniques with your Cricut machine — without the added costs.
5. Promotional materials
Small business owners could invest in promotional materials for higher brand awareness and reach. These promotional items could be distributed at events, conferences, and tradeshows. Unfortunately, creating, buying, or printing these materials could cost you a lot. The upper hand of using Cricut services is that you can invest in different machines if you're looking to print and cut on various materials.
For example, you can get the Cricut Maker 3 for cutting through more than 300 materials. You may also get the Cricut EasyPress 2 if you have a small t-shirt printing business, as this machine is perfect for printing on clothing items. Or, if you're looking to give out mugs as promotional items or sell mugs with customized designs, you may get the Cricut Mug Heat Press machine. Last but not least, you may also get the Cricut EasyPress Mini if you're on a tight budget and need a lightweight machine for small businesses or small projects.
6. Event materials
Another apparent reason why small business owners must use Cricut services to get the ball rolling is printing event materials. Events such as sports fests, industry conferences, or trade shows only happen a couple of times a year. Can you imagine hiring third-party services every time there's an event to print your banners and posters? Having your own Cricut machine ensures you get things done, whenever, wherever.
Common Cricut Services FAQs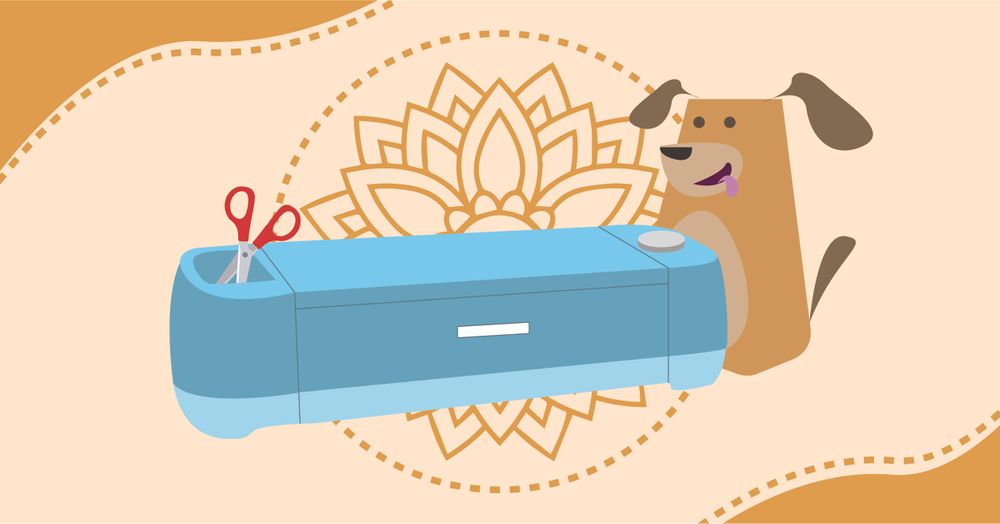 If you're still on the fence about using Cricut services for your small business, maybe these Cricut FAQs can help.
How does the Cricut machine work?
The Cricut machine doesn't work without the Cricut Design Space app. Download it on your computer and connect your Cricut via Bluetooth. Then choose ready-made images, patterns, fonts from the library and transfer the design to the machine. Choose your material and place it on the mat, then place the mat on the Cricut machine. Press the "Go" button, and the machine will start cutting.
Are there other brand alternatives to Cricut?
Yes. The other two popular brands are Brother and Silhouette America.
What Cricut machine should I buy?
There are currently five different Cricut machine types on the market. And these are:
Cricut Maker
Cricut Maker 3
Cricut Joy
Cricut Explore Air 2
Cricut Explore 3
Each of these machines has strong and weak points. It all boils down to what types of projects you're looking into or what kinds of materials you want to cut.
Where can I buy Cricut machines?
You can find retail stores near your area that sell Cricut machines. Or you can buy a Cricut machine from the official Cricut website or Amazon.
Are Cricut services easy to use?
Cricut machines are designed to be user-friendly. Although there's a learning curve for using Cricut services for your small business, you can always learn from many online resources, like YouTube videos or blog posts of experienced DIY-ers. Plus, the machines come with an extensive manual on how to use them. The only time you need the help of experts is when you want fresh and customized graphic designs. In that case, you can hire the services of Penji.
Is a Cricut machine expensive?
A Cricut machine comes with a hefty price. The cheapest is $179.99, and the most expensive device is the Cricut Maker 3 at $3,99.99. However, the range of creativity is limitless, which compensates for the price you pay.
What materials can I cut with Cricut machines?
There's a long list of materials you can cut with Cricut machines. Here are some of them:
Acetate
Adhesive foil
Adhesive, double-sided sheet
Aluminum foil
Balsa
Bamboo fabric
Basswood
Bengaline
Burlap
Canvas
Carbon fiber
Cashmere
Chiffon
Damask
Denim
Duct tape
Eyelet
Faux fur
Felt
Flannel
Gauze
Gossamer
Jersey
Linen
Lycra
Matte Vinyl
Mesh
Mylar
Nylon
Ottoman
Plastic packaging
Polyester
Satin silk
Spandex
Wax paper
Wool crepe, and more!
What is Cricut's strongest feature?
Cricut machines offer several powerful features. However, one of the most useful and powerful is the Cricut Adaptive System. This feature controls the blade's direction at all times. It also automatically adjusts the blade's pressure depending on the material you're working with.
What are projects I can do with Cricut machines?
Whether you're using a Cricut machine for a new business or your current small business, the possibilities are endless. Here are some projects you can do with Cricut machines:
Stickers
Signboards
Door signs
Store decorations
Event materials
Tradeshow banners
Merch products (shirts, mugs, trinkets, stickers, car decals, etc.)
Gift boxes
Packaging
Paper toys and items
Greeting cards
Business cards, and more!
How often do I need to change the Cricut blade?
It depends on how often you use your Cricut machine. The blades are sturdy and reliable and have no definite life span. However, if you see that the blade doesn't give you that crisp cut anymore, it's time to replace it.
What is a Cricut mat?
A Cricut mat is crucial for efficient Cricut services. It's a sticky component that holds your material in place. It has different grip levels you can choose from and come in various sizes.
Do I need to connect to the internet to use Cricut?
No, you don't need to have an internet connection all the time to cut the material. However, you need to connect online to download the Cricut Design Space app and download images, patterns, and fonts. As for the cutting, you can download everything online and still cut offline.
Conclusion
Cricut services can be an excellent additional asset for your current small business. Or, if you're still thinking of what small business to put up, getting a Cricut machine lets you explore many possibilities. You can go through all the materials compatible with Cricut and think about how you can transform ideas into money-making ventures.
If you do want your Cricut custom designs, you can always download the designs from your computer. The question is — can you create standout designs for your small business? This is where professional graphic design services like Penji step in. You can work with Penji's team of experts and get unlimited Cricut designs for a flat monthly rate. Request logo, signboard, poster, business card, or advertising designs from Penji and expect a fast turnaround every time. Sign up here to try Penji's services for 15 days risk-free.