The design of your ads or marketing materials will make or break your campaigns. Having cool graphic designs to back up your campaign's messaging will be the key to raking in millions of views, shares, and engagement.
This year, investing in cool graphic designs (especially for your marketing collateral) will be an investment that continues to pay off for years to come. Say goodbye to boring colors, obvious stock graphics, and ugly typeface and welcome a new age of clever and modern graphic design trends!
For businesses, thinking of trendy designs that sell can be challenging, especially for marketers without an artistic eye. It's better to leave this undertaking to expert graphic designers like Penji so that companies can focus on other expansion tactics. For a flat monthly rate, businesses can take advantage of these top four benefits:
Unlimited designs
Unlimited revisions
48-hour turnaround
No contracts, cancel anytime
Whether it's for your brochures, logos, websites, or any media medium, Penji can get the job done. Now, to kickstart your design projects, we've curated 10 cool designs from businesses to inspire you.
1. Muted Colors by Shift Communications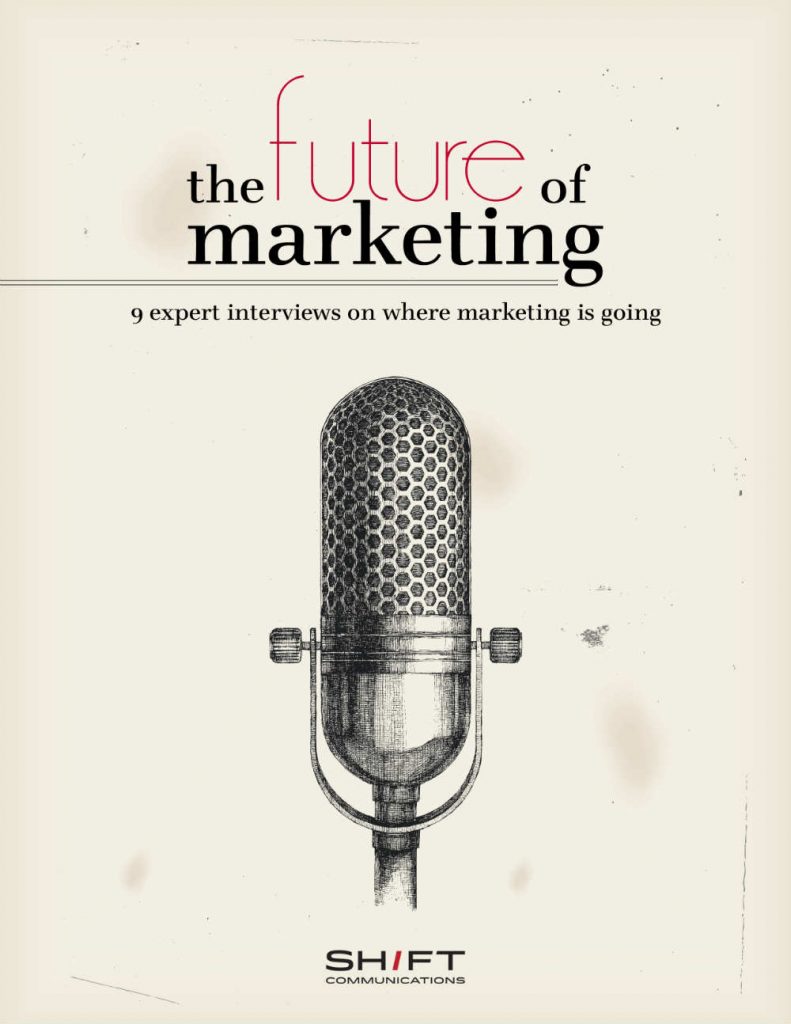 For a marketing and public relations firm like Shift Communications, eBooks are excellent channels to showcase their services. This is one of their eBook covers titled, "The Future of Marketing."
The cover dwells on muted colors instead of conventional vivid colors. They made a brilliant graphic design choice by giving it a vintage feel that balances the concept of modern digital marketing trends. The book tackles various interviews from industry experts, and the oversized podcast microphone is the symbolism that best suits the gist of the eBook.
2. Dreamy and Modern Illustrations by Help Scout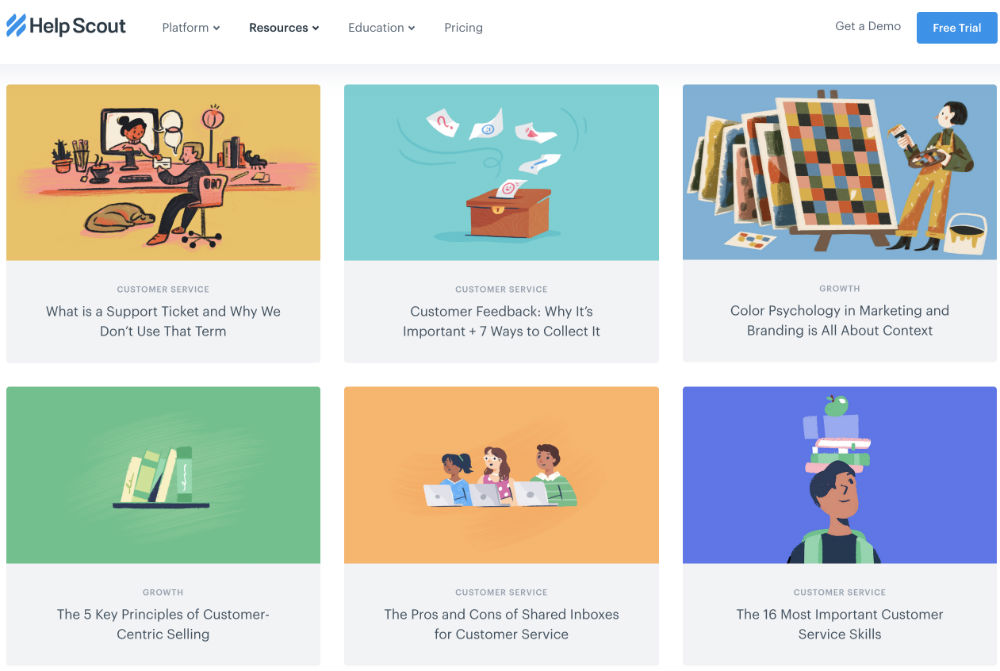 More and more startups are leaning towards modern illustrations while still maintaining retro color palettes. Brands also take advantage of customized illustrations like this to avoid the mundaneness of stock photos.
Help Scout's blogs' cover images are all for customized illustrations. Their cool graphic design concept showcases how the brand takes pride in customized content that converts, as shown on their cover images.

3. Cool and Interactive 3D Graphic Design by Evoulve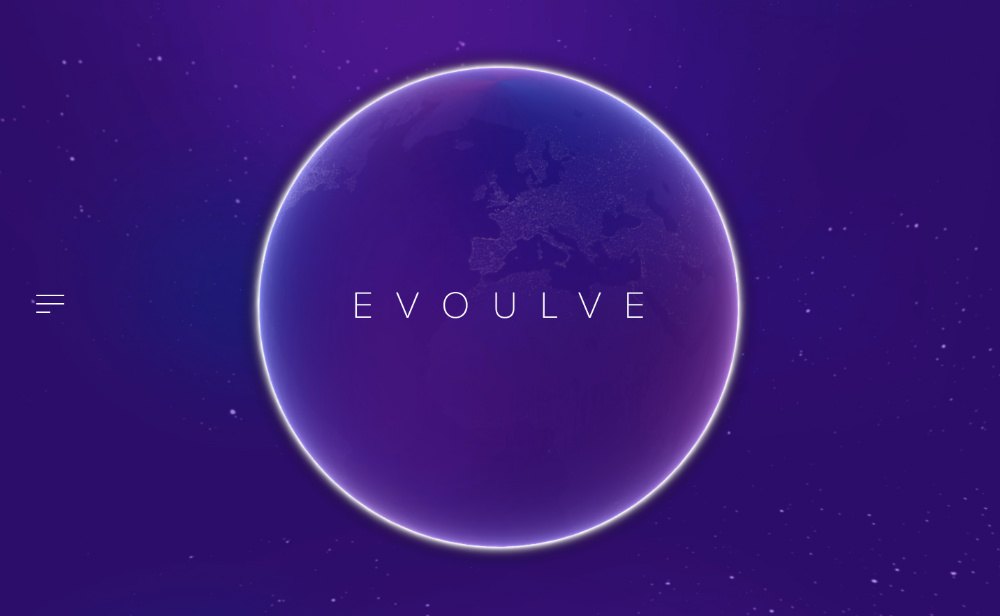 As technology innovates its way into the next coming years, brands also keep up with the changing trends. That said, cool 3D animations and GIFs are making their way into business websites.
Evoulve is a perfect example of a company integrating cool graphic design to distinguish themselves from their competitors. Their website dons a 3D globe design with a dominant violet color palette. As you move your mouse around the globe, it also moves with it. This clever graphic design choice is apt for a digital technology innovation company like Evoulve.
4. Minimalism by Leen Heyn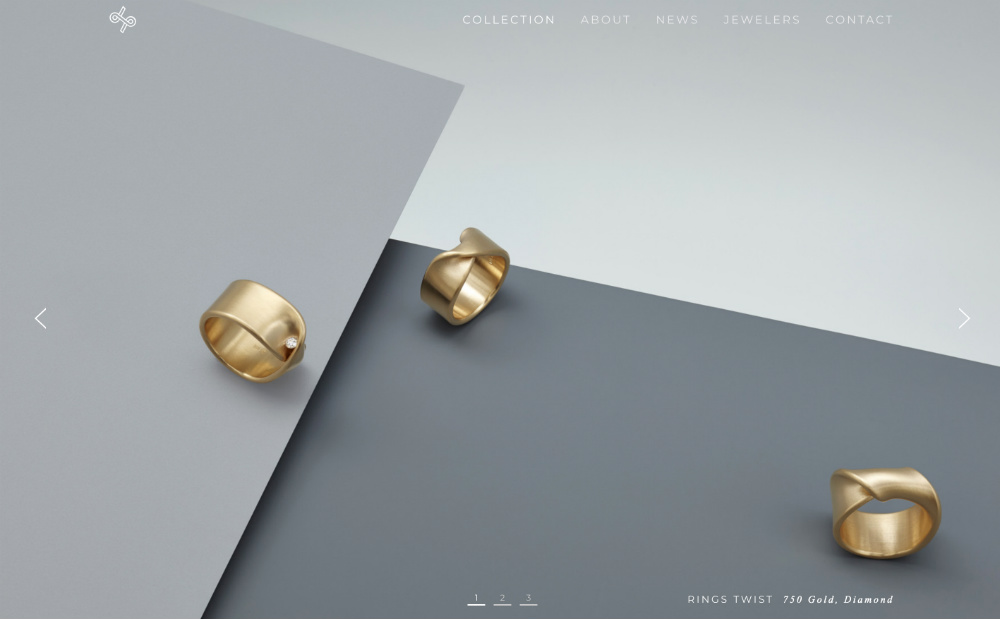 Sometimes cool graphic design don't have to appear obvious. Take Leen, a company that's "cool" just by adopting a minimalistic philosophy in all of their aesthetics.
Brands appreciate the beauty in minimalism nowadays. The lack of images can spell success for businesses with traditional or modern branding.
Here's Leen Heyn's minimalist product page for their elegant rings and bangles. The tasteful web design is akin to the brand's exquisite craftsmanship.
5. Thematic Visuals by LinkedIn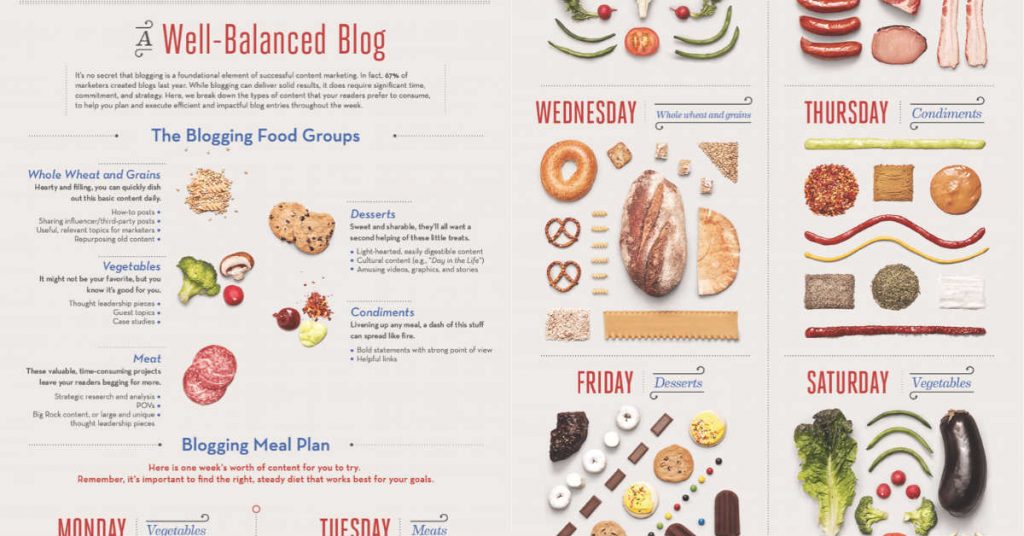 LinkedIn went against the grain by creating a cool graphic design piece on blog marketing. But what makes this content stand out is how they crafted the infographic with thematic visuals.
For an overly saturated market, LinkedIn was able to capture the audience's attention by including unorthodox images on an infographic explaining the ins and outs of blogging. Who would've thought food could be an effective representation of blogs?
6. Innovation by McDonald's

Playing with typography also does raise the bar when it comes to cool designs. They are as effective as high-quality images, especially when you put innovation into the mix.
Here's McDonald's going the extra mile for their outdoor advertising, displaying this billboard ad for their fresh salads. A horticulture expert planted 16 types of lettuce in this vertical billboard garden. And three weeks after, with the help of the rain and sunlight, it spelled out the words, "Fresh Salads." This is advertising innovation at its best!
7. Unconventional Images by Adidas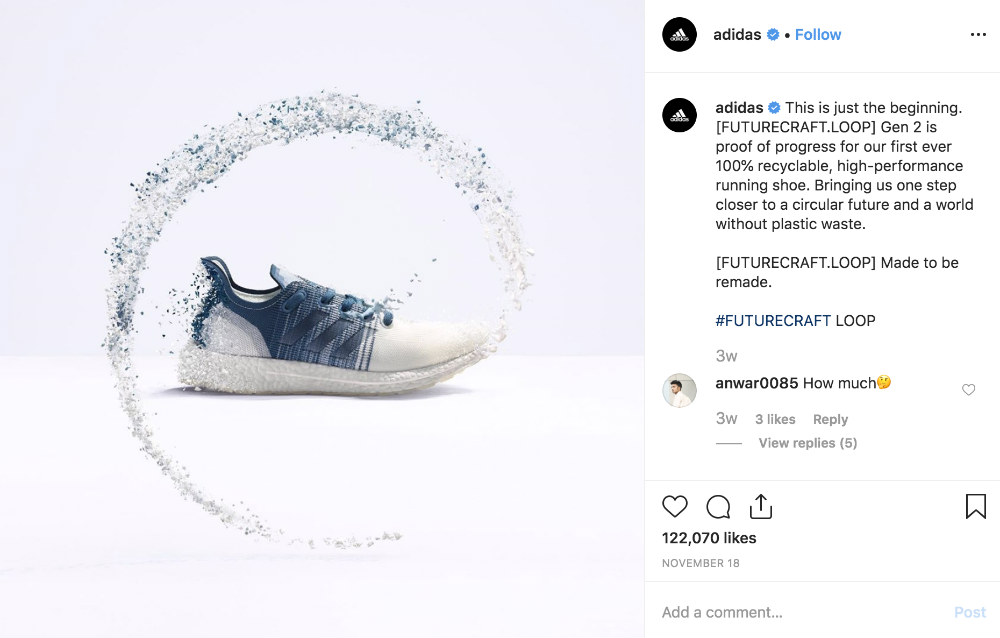 Mixing conventional and unconventional images can give your brand a good boost. You may do this by showcasing your products on social media.
Adidas aligns its social media trendy designs with its Avante-garde principles. Here's one Instagram post for their recyclable, high-performance running shoe.
8. Typography by Brian Mark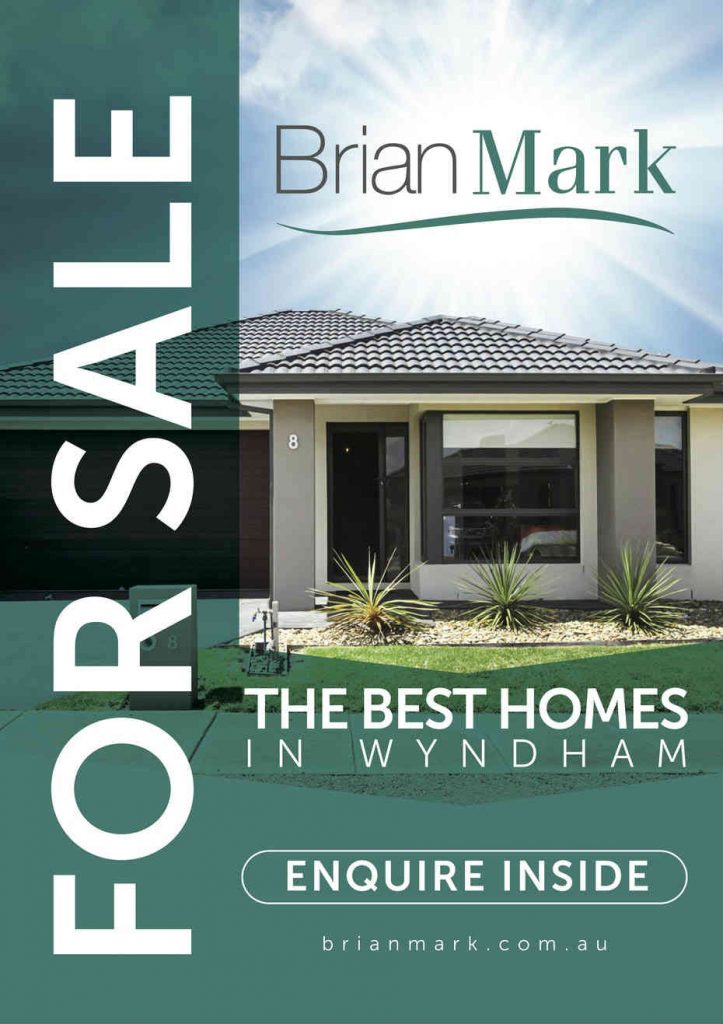 The right choice and combination of typefaces give the hierarchy of your design. It also allows brands to display essential information by manipulating the layout and font styles.
Some marketing collaterals may require text-heavy designs, and this poster from Brian Mark Real Estate is the perfect example. The smart layout makes every element prominent.
The headline "FOR SALE" also doesn't burry the image in the background and the other contact details. However, it does an excellent job of catching any reader's attention due to its heavy nature.
9. Striking Images by Time Magazine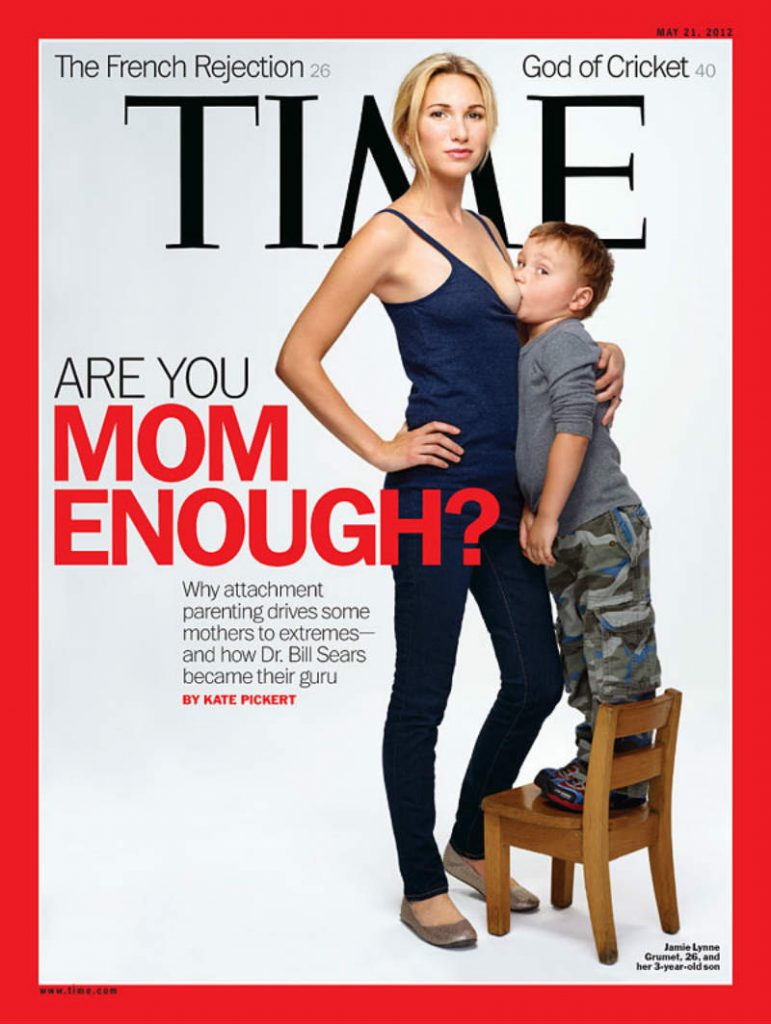 For a weekly news magazine that relies on readership to keep their business in full swing, images are of utmost importance. And the first way to grab their audience's attention is through their magazine covers.
This Time magazine cover centers on a decades-long stigma on breastfeeding in public. And the company didn't think twice about capturing this mom-and-child bond that they put it front and center. Magazine covers like this could have everyone buzzing for months or even years, which is what Time hoped to achieve.
10. White Space by Apple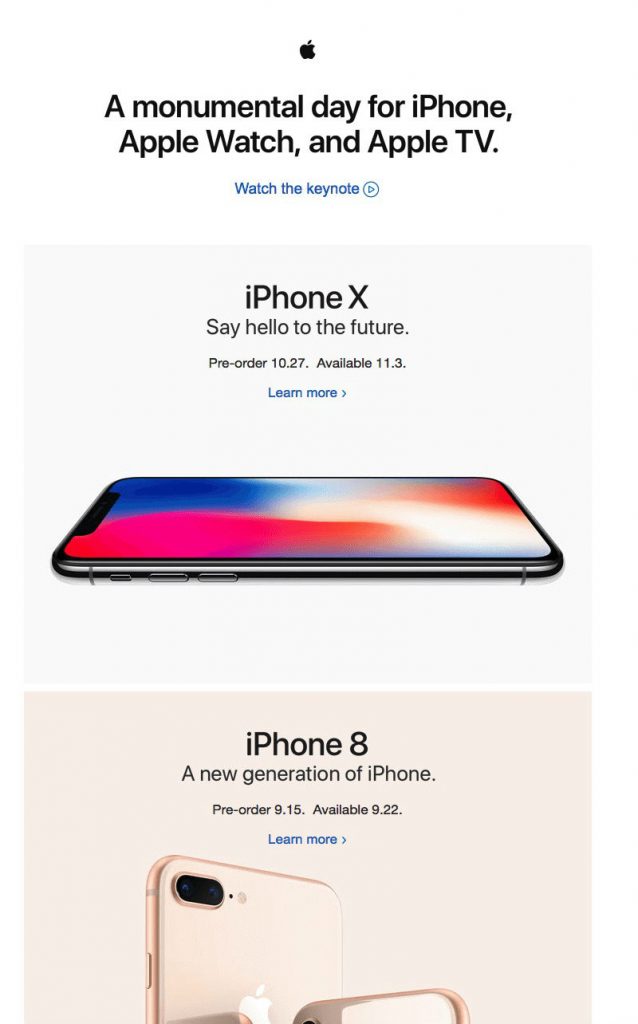 Gone are the days when designers have to fill the entire medium with images — white space is in and for a good reason. Negative space or white space allows the eyes to relax and process information efficiently. It also makes the design clean and crisp, which can be suitable for brands that bet their bottom dollar on reliability, respectability, and elegance. Take a cue from Apple's email newsletter.

Why Brands Need To Invest In Cool Graphic Design
Graphic design trends are evolving. The use of asymmetric layouts, abstract images, gradient colors, flowing shapes, isometric designs, and customized illustrations are just a few that marketers should meddle with.
Run-of-the-mill designs keep your brand in the backseat, trailing behind brands that make use of cool designs. Additionally, audiences are also changing their preferences on how they want to view marketing collaterals. That said, brands must cater to their audience's needs to stand out in a cut-throat industry.