How can you design a consulting presentation that instills trust and wins you clients? You focus on both substance and delivery. By knowing your brand and communicating in your own authentic style, you'll give potential clients a taste of your expertise. When clients see the value and see what's in it for them, they'll be happy to work with you.
How to Create a Consulting Presentation
The consulting industry is a highly competitive field, hence the demand for high-quality output. Creating a consulting presentation is totally different from an ordinary presentation. If you want to learn from the best, look up to consultants as they consider crafting presentations an art form.
Here are the steps to take to create a consulting presentation:
Make an Outline.
A clear, logical, and cohesive structure is paramount to a presentation's success. Walking someone through point A to point B is challenging enough, persuading and convincing them are different stories. Consultants tell us that the most optimum approach is to do the following:
Start with the main point, which is your solution or answer
Organize your supporting arguments
Order your supporting ideas logically
This allows your audience to assess your logic and reasoning as you go along with your presentation. They won't have to try and figure out what exactly your point is. Hence, the key here is to give the info without them having to try hard to comprehend it.
Give your presentation structure by dividing it into three parts. These are:
An introduction
The body
A conclusion & next steps
Knowing these will help you structure your presentation with only the necessary details. These will help you determine how many slides you need and what goes into each of those slides. A more comprehensive list would be the following:
Table of contents
Your title
Sections
The body
Conclusion
An appendix
Include Visuals that Support the Story.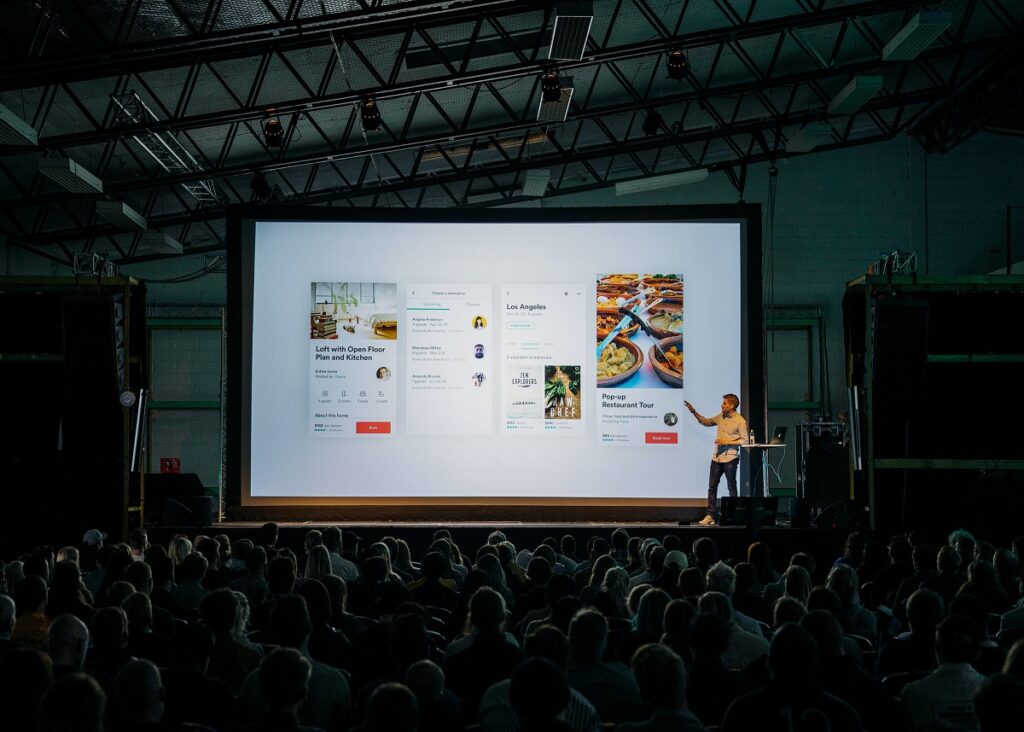 How to create a consulting presentation that gets you credibility? You need to craft a story that makes sense and inspires. This is what will sell your idea or solution. However, simply dumping evidence on all the slides won't cut it.
What helps is graphic design that can pull in your audiences, highlight your main points, and make the presentation a resounding success. We've listed 15 of the best consulting presentations below to serve as inspiration. And if you read until the end of the article, we'll show you why Penji is an excellent design partner. Watch our demo video here to learn more.
How to Include Graphics in Your Consulting Presentation.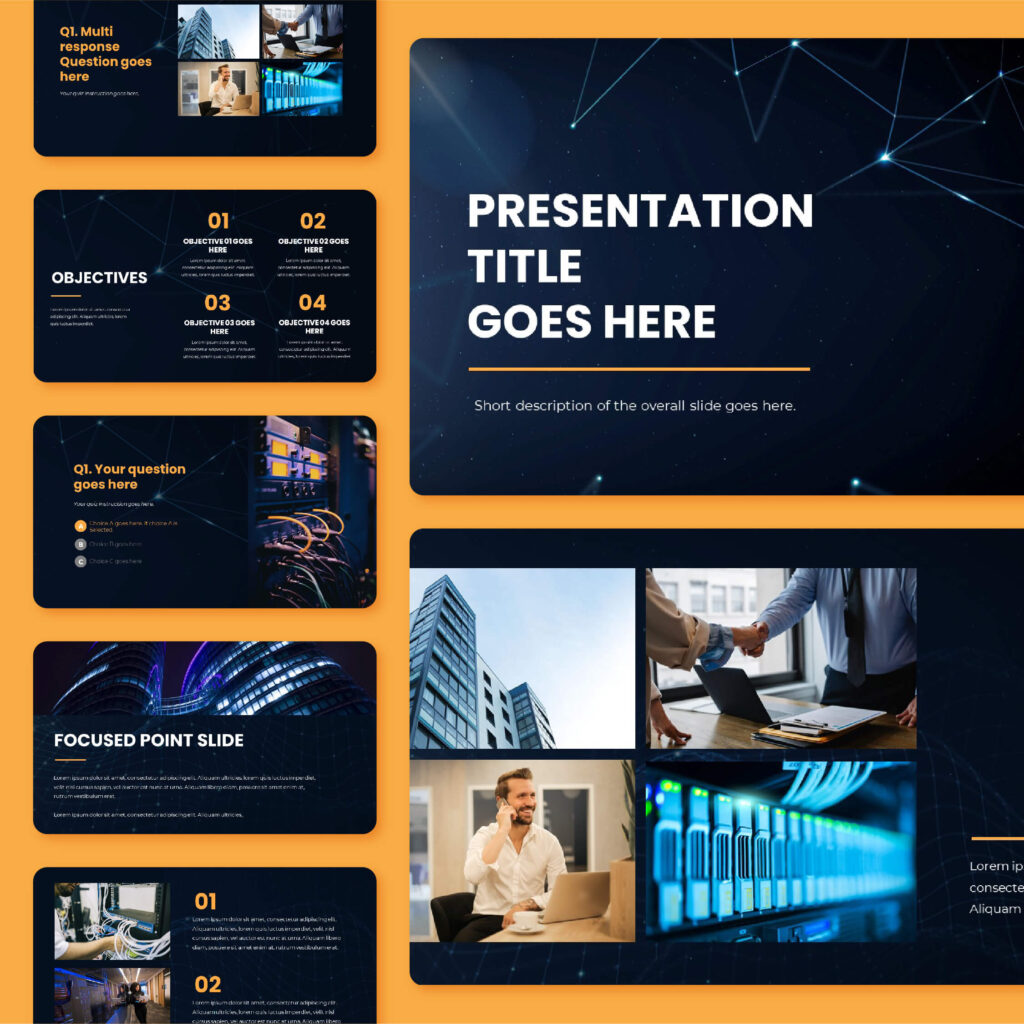 When developing your visuals, always keep in mind that the simpler your graphics are, the better.
Avoid the use of distracting colors, illustrations, or font styles
Use negative space
Don't overdo the designs, each element you add should have a purpose, otherwise, ditch them
Limit your presentation to one message per slide
Take note of formatting, sizes, and other details
McKinsey & Company and BCG, the world's top consulting firms, use the following guidelines in their PPT presentation slides:
If possible, ensure that all text within a slide is of the same font size
Create margins and make sure that the content doesn't go outside of these
Titles should only be two lines or less and use the same font size
And as earlier mentioned, one slide per one point
These are only the key points, there may be more, but a reputable graphic design firm will know. They will utilize their knowledge to ensure that your consulting slides follow these rules.
Showcase Your Best Data.
This needs no explanation, but you must have your information organized to place them in the correct order. Think of your presentation designs as having a story to tell and doing so in a coordinated and appealing way that gets the audience's attention.
Use infographics, charts, illustrations, or images to stress a point. This may seem simple, but some abstract concepts and ideas may be hard to relay in a single slide. This is the best time to consult a graphic designer who knows how to create a consulting presentation that shine.
Check for Errors.
Some people may consider this part boring, yet, it is crucial to your consulting presentation's success. What you can do here is run through your presentation and check if there are any errors. In some cases, you can ask a colleague to check your work. Any incorrect grammar or wayward icon can diminish the value of your message, so make sure you edit your work before you publish it.
15 Consulting Presentations that Get the Job Done
1. McKinsey & Company

This digital globalization presentation from McKinsey & Company, one of the world's largest in its industry, is a great example. It has beautiful graphics that use a minimum of colors and charts that are easy to read.
2. BCG Consulting

Composed of 11 slides, this consulting presentation example from BCG Consulting remains consistent throughout. The presentation is about sustainability which may be the reason for using the color green, which is very appropriate.
3. Deloitte

In 2017, Deloitte created this consulting presentation about their Technology, Media, and Telecommunications outlook. This 47-slide long presentation encouraged the audience to participate, which made them engaged and interested.
4. KMPG

As mentioned above, keep your graphics as simple as possible. This consulting presentation example from KMPG may seem ornate, but it's only the action title page. The rest of the slides are easily understandable as they are minimalistic in design.
5. PWC

Your content is the most crucial part of a presentation. PWC blended fine aesthetics and meaty content with this consulting presentation example. It has actionable recommendations as well as case studies included.
6. McKinsey & Company

With clear, actionable plans, data-rich charts, and charming photographs, this example from McKinsey & Company shows its authority well. People look up to them for consulting presentations, and this is proof of it.
7. Deloitte

Another Deloitte consulting presentation example uses a minimalistic approach that gets the point across quickly. The image on the title slide is colorful, but the rest of the slides use very few colors.
8. PWC

For the World Economic Forum, PWC published this eye-catching consulting presentation. It includes learning points showed in multicolored graphics.
9. Ernst & Young

Ernst & Young, another consulting giant, released this presentation template in 2015 for their Business Pulse in 2013. The slides have photos of landscapes that are very pleasing to look at but definitely not distracting to viewers.
10. BCG

With each slide carefully planned and executed, this consulting presentation PPT from BCG is genuinely noteworthy. It has done an excellent job of explaining abstract ideas clearly with the graphics and images they used.
11. Ernst & Young

The clever use of icons, photos, and other graphics made this consulting presentation from Ernst & Young land on this list. The key points were made clear in the slides using charts, maps, and other design elements.
12. McKinsey & Company

On their 50th anniversary, McKinsey & Company released this PowerPoint consulting presentation. As they are the gold standard in creating consulting slides, this one is where you should be getting your inspiration from.
Get free Powerpoint slide designs here.
13. Deloitte

One of the best consulting presentations we found is this one from Deloitte. It uses a storytelling format with infographics, icons, and is tied down with different shades of green for consistency.
14. BCG

This beautiful and easy-to-follow consulting presentation is another one for the books. This was created by BCG, a consulting firm that's in the high ranks with McKinsey.
15. McKinsey & Company

The use of custom illustrations is what made this consulting presentation unique and engaging. The need for texts is reduced, resulting in slides that are easy to follow.
Let Penji design your consulting presentations
Consulting presentations need not be stressful and time-consuming. You've got the expertise. You just need to demonstrate it simply and confidently. Penji's graphic design team will do the heavy lifting for you.
For a flat monthly rate, you can send unlimited design requests, get revisions, and walk away with the presentation designs you need. We also design ads, website, social posts, logos, and just about anything you need for your consulting business – the sky's the limit!