It's common for business owners to make presentations to inform, motivate, educate, or persuade. Whatever the reason for doing it, presentations have to be effective. Prezi reports that 33% of presentation attendees believe that visual stimulation is critical in keeping them engaged.
The same report states that visual aids make a presentation 43% more persuasive than those without. So to get your point across more effectively, you need to create illustrations for presentations. This is where Penji can help you. We are an on-demand graphic design service that will provide beautiful custom illustrations for all your presentations.
Custom Illustrations vs. Stock Graphics
Photographs, illustrations, videos, images, and animation available for free or for purchase from certain websites are called stock graphics. They are generic, inexpensive, and easily accessible. While you may see many people make presentations using these types of visuals, it doesn't mean it's effective.
On the other hand, custom illustrations are the imagery you get from hiring an illustrator. They are custom-made to your specifications, which make them unique. Unlike stock graphics that can bore your audience from regular use, custom illustrations are impactful.
A common misconception with custom illustrations is that they are costly. This can be true, especially if you hire an illustrator to do them for you. Not only is the process tedious, but it can also be expensive more so if you need more than one illustration. Penji aims to eliminate the misconceptions as we provide unlimited custom illustrations for less.
Copyright Concerns
Many people are still unaware of it, but there is no way we can just grab images or illustrations off from the internet. We can't merely copy any illustration we want and use it for our personal use without asking for permission or paying a corresponding amount.
In Article I, Section 8, clause 8, of the United States Constitution, it clearly states that the purpose of copyright laws is to "to promote the Progress of Science and useful Arts, by securing for limited times to Authors and Inventors the exclusive Right to their respective Writings and Discoveries."
We have to understand that people are protective of their copyrighted images, thus the creation of these laws. They give the authors the right to deny other people the use of their images. Having custom illustrations made for you prevents you from getting into a copyright battle and all the hassles involved.
Types of Illustrations for Presentations
Visuals for your presentations come in different forms and styles. Here are the types of custom illustrations for presentations you can get from Penji:
Custom Illustrations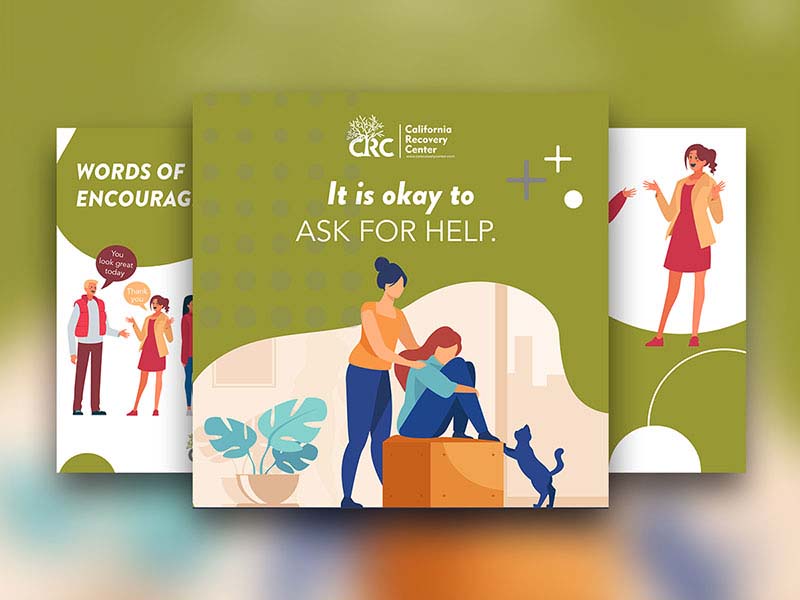 Finding the perfect accompaniment to your presentation can sometimes be challenging. Your point gets easier to relay when you have illustrations as enhancements. If words aren't enough to explain your point, add illustrations to make your presentation more impressive.
Not everyone can draw, but with Penji, you can have your illustrations for presentations any time you need them. This way, you get one-of-a-kind images that are sure to tell your story while engaging your audience.
Icons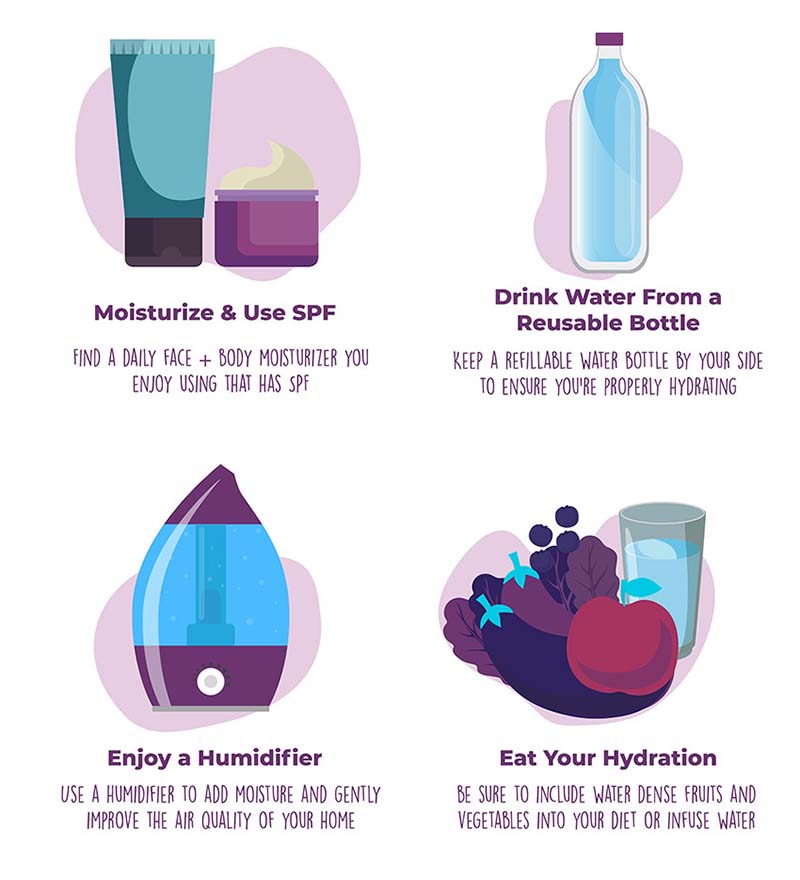 Organizing your presentation means you will need to use icons. Icons have become one of the most utilized presentation tips because it can visualize your text and make it pop. Plus, you can use them to differentiate one topic from another or give a smooth flow to your whole talk. Sadly, using stock icons will provide you with that generic feel in your presentations.
At Penji, we can create custom icons for your presentations. You won't have to go online to find some that all the others are also using. Customized icons will help make your presentation stand out and catch the attention of your viewers.
Memes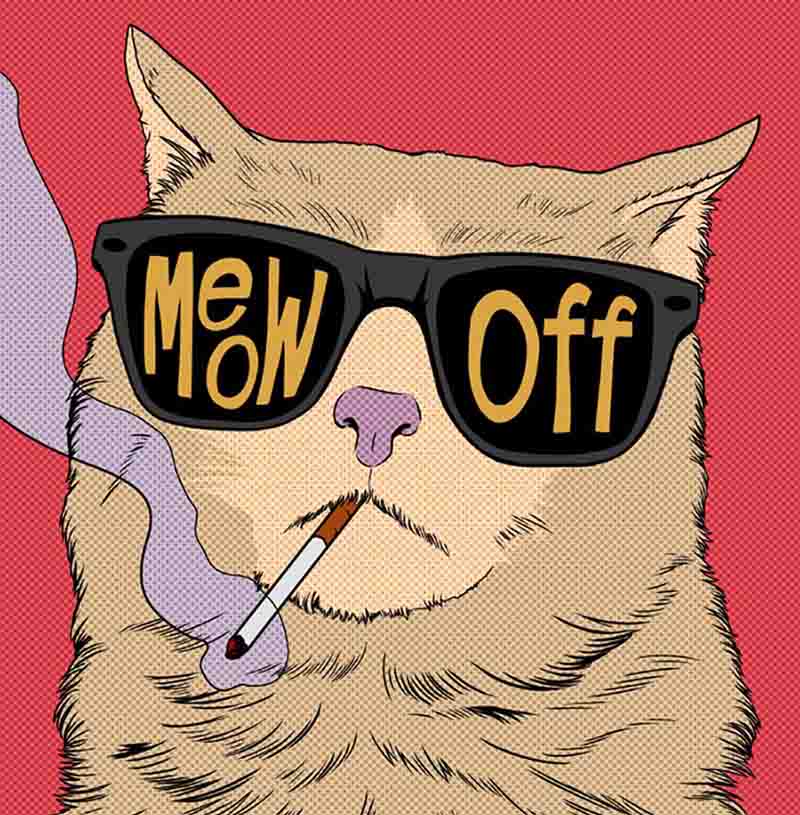 A Fast Company article tells us that using humor in your presentation can make you look like a strong leader. That is if you do it right. You can't just get a meme from social media and use it on your presentation. Let an illustrator make one for you and get your audience to warm up to you and have all their attention.
These are only some of the few ways you can add spice to your presentations. Penji has a team of professional illustrators that offer a wide variety of styles. They can cater to whatever custom illustrations you have in mind and get you ready for your next presentation.
How to Request Illustrations on Penji
Once you sign up for Penji's Team or Agency plans, you'll be given access to a dashboard wherein you will submit your requests. Here's a set-by-step guide to request for your illustrations for presentations:
Step 1: Create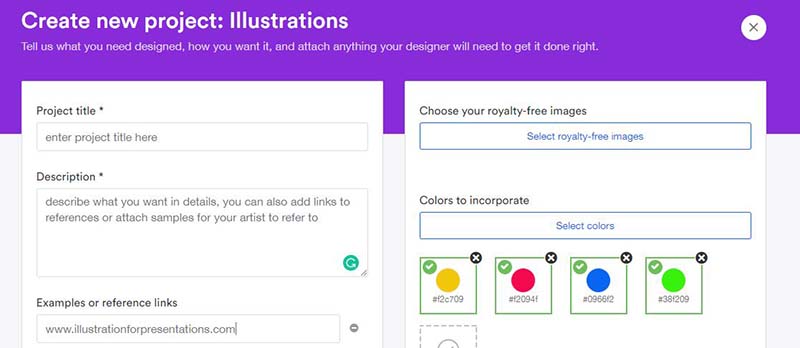 On the dashboard, click on the "Create a new project" tab. Type "Illustration" or click on the Illustration icon under the "Illustration & graphics" menu. Give your project a suitable title and fill in the forms with details about your illustration request.
You'll be then assigned to the best illustrator for the job. While our graphic design requests have a 24 to 48-hour turnaround time, illustrations can vary. This depends on the complexity of your illustrations.
Step 2: Review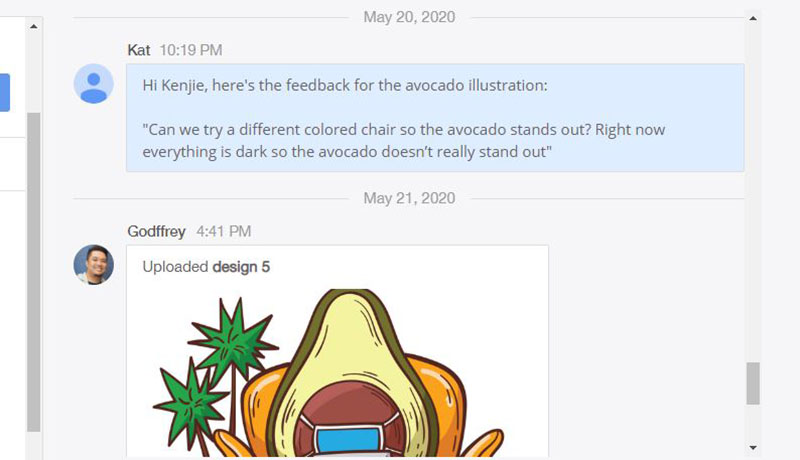 You'll then receive an email notification that your request is already finished. You can also check your dashboard regularly to see the progress of your request. Once you get the first draft, review it, and see if there are revisions you want to be done.
If there are, you can place revision notes on the illustration to pinpoint to your artist what and where you want them. We won't stop until you're satisfied with the project. Also, revisions come as unlimited, you can have as many as you want and need.
Step 3: Download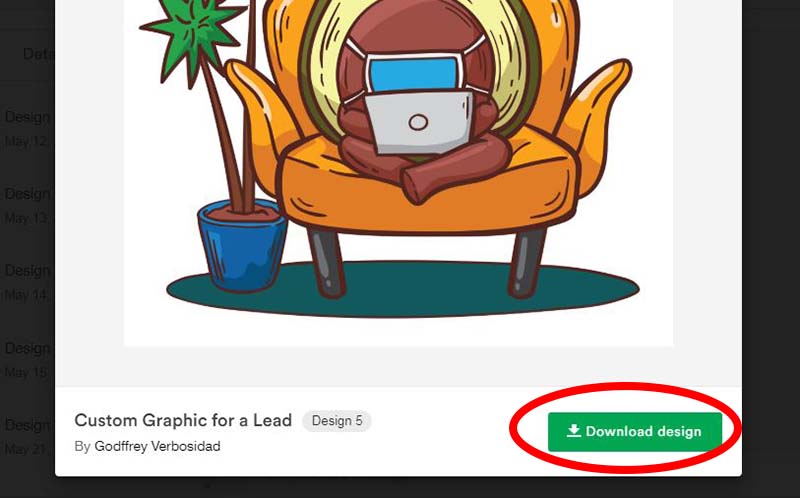 Once satisfied with your project, it's now time to download it. You can do so within the dashboard, no need to wait for someone to email the files to you. With a click of a button, you'll get your illustrations for presentations instantly.
You now have an illustration that's perfect for your presentations. No need to worry about copyrights as you get full ownership of the image. You can now use it to your heart's content, anytime, anywhere.
Tips to Get the Best Illustrations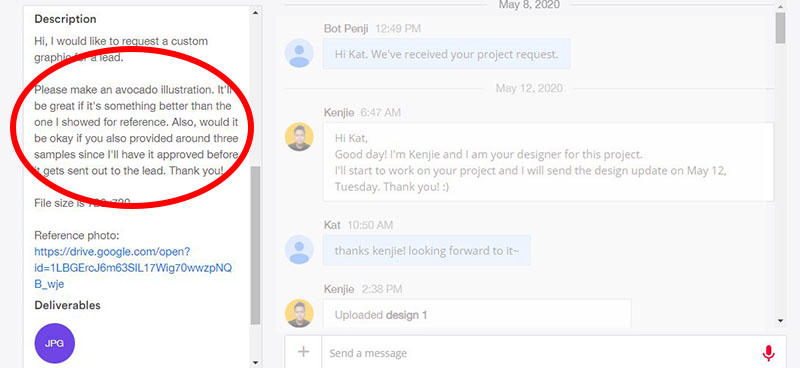 Although our illustrators will communicate with you to get a clear picture of what you need, it's always a good idea to describe it in detail. Make sure to specify the size of the file, the format you want it, or any other information you wish to include.
You can request more than one draft so you can choose which one you like best. It's also recommended to attach files or add links to websites that the illustrator can use as references. There is also access to royalty-free images that you may use as reference and a color swatch to pick the ones you like.
Schedule a Demo
Illustrations for presentations need not be expensive or complicated. With Penji, you can request for custom illustrations as many as you can. Our flat monthly rates can get you all the illustrations you need to create presentations that retain knowledge, inform, and persuade.
Schedule a 1-on-1 demo today with one of our outreach specialists. You can choose when you want your 30-minute live demo. Learn more about how Penji can add impact to your presentations with amazing illustrations.