One of the very first things you need to take care of when starting a business is your logo and branding design. Good thing for us, technology now offers a way to make it quick and easy with the help of AI logo makers. However, with so many AI design apps available, choosing one can be overwhelming. Here are Penji's recommendations:
Top 8 AI logo makers of 2023
Here are 8 of our favorite AI logo makers you can use today, along with their features and how much you can expect to pay.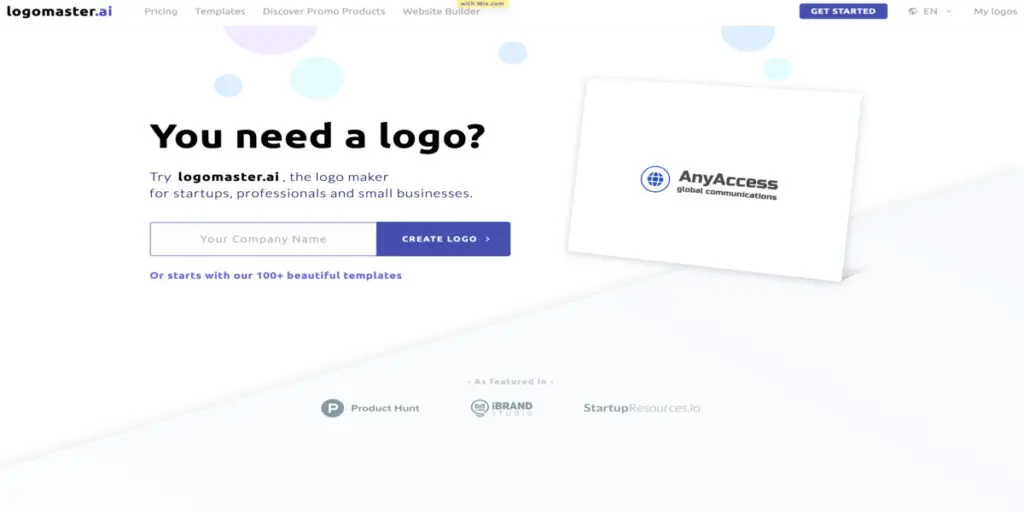 Logomaster is an AI logo designer for startups, small businesses, and professionals. If you're looking for a platform that can save you on costs, we definitely recommend giving Logomaster a try. It is 10 times cheaper than hiring a professional logo designer. Plus, you don't have to pay until you find a logo package you love.
If the AI logo generator isn't your cup of tea, you can start with over 100 beautiful templates. Over the years, Logomaster has served over 3,000 clients and generated more than 56,000 logos.
Pricing
Basic plan: $15, normal resolution logo files
Premium plan: $35, high-resolution files
Enterprise plan: $55, all features
Make Penji your very own logo maker
Amazing logos in just 1-2 days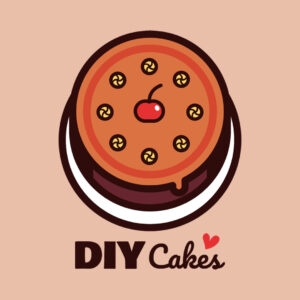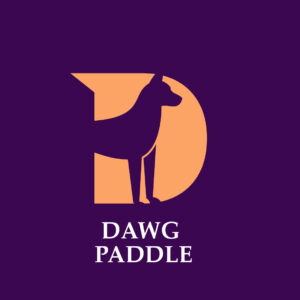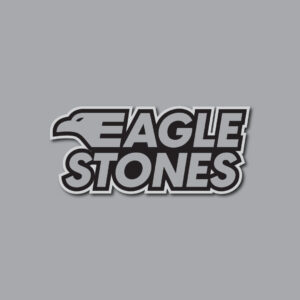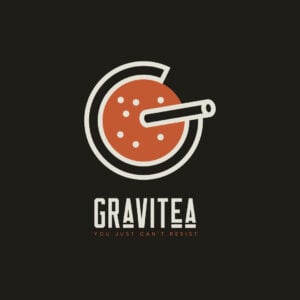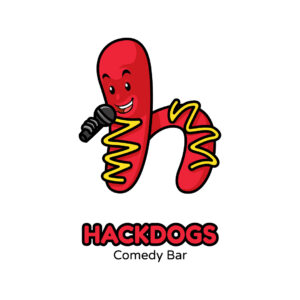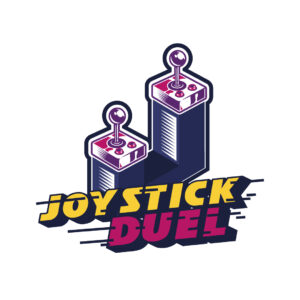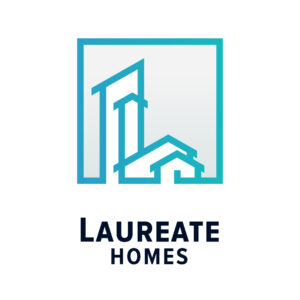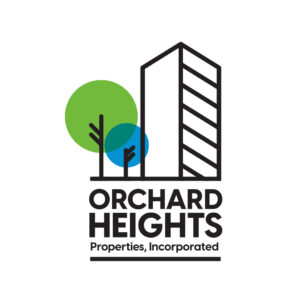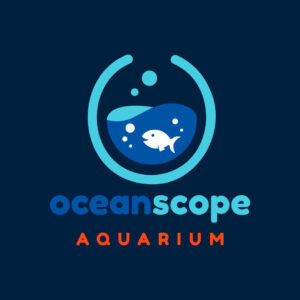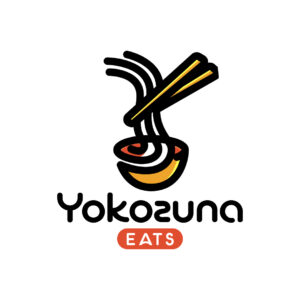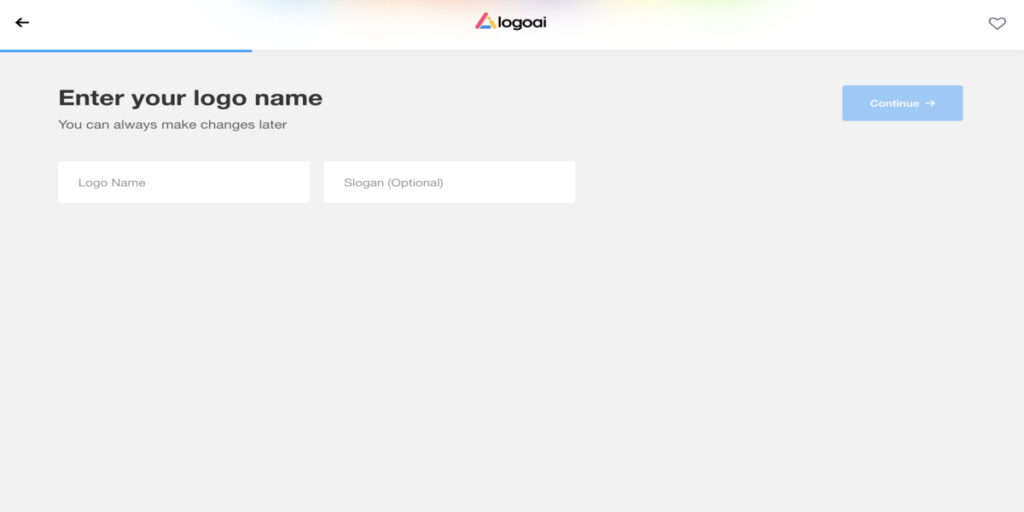 Logo AI's platform is smart because it combines data and design best practices to produce unique and beautiful logo designs. It's also professional, similar to working with a real designer, following brand guidelines and logo formats. Plus, it's unique, as the platform creates new logos for each client instead of using fixed templates.
Like any other AI logo maker, Logo AI's design process involves three simple steps. Enter your brand name and design specifications, and its AI platform will provide endless possibilities. Then you can edit by changing layouts, colors, fonts, symbols, and more. Once you're happy, you can download the source file in PDF, JPG, or PNG formats.
Pricing
Basic plan: $29, medium-resolution files
Pro plan: $59, high-resolution files
Brand plan: $99, all features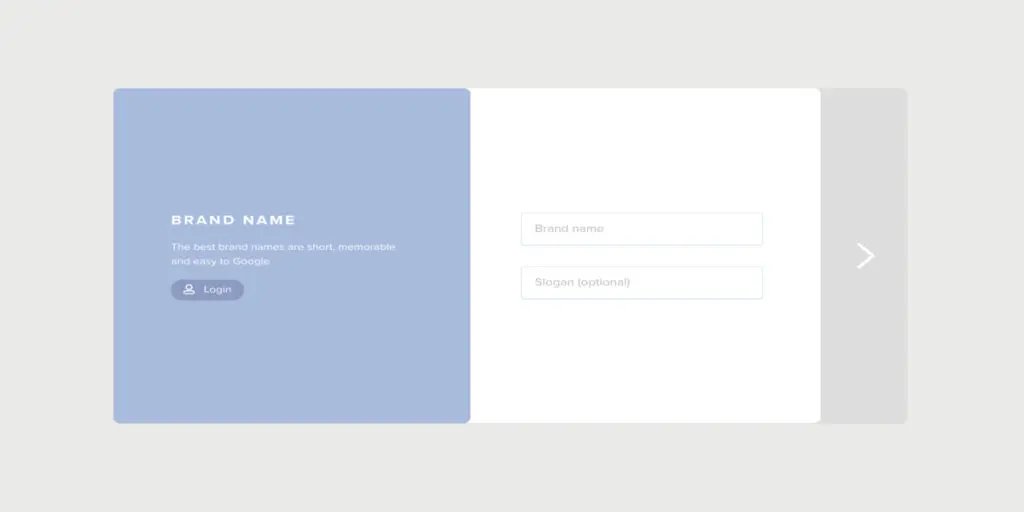 Create your company logo with Brandmark by using its powerful AI logo generator or thousands of ready-to-use design assets. It's the only AI logo maker that lets you customize your logo for free. You can do this in your browser without downloading a software program.
Some notable features are easy editing, quick export to all major formats, unlimited revisions, convenient text and image size adjustments, and more.
Pricing
Basic plan: $25, PNG logo files
Designer plan: $65, source files, brand style guide, and more
Enterprise plan: $175, full branding package, up to 10 concepts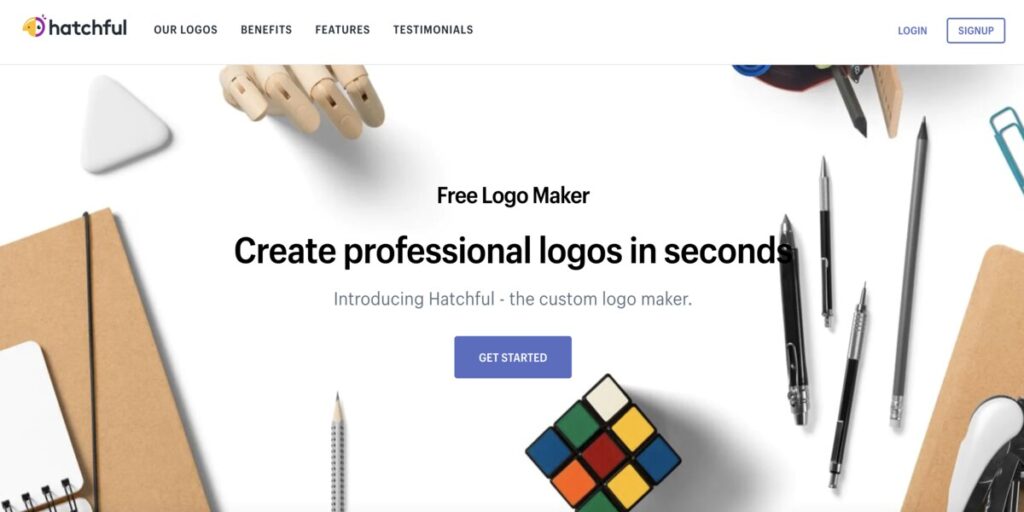 Shopify is a familiar platform for people in eCommerce. But you might not know that they also offer a logo maker called Hatchful. It's an AI-powered tool that can help you design and customize your ecommerce branding in only a few steps. No sign-up or graphic design know-how required.
Some of Hatchful's benefits are a time-saving process, ready-to-use templates, accessible social media assets, a logo creation design studio, easy customization for your industry, and a brand recognition builder.
Pricing
Hatchful is free. However, you'll need a Shopify account to download your designs. After a 14-day free trial, Shopify accounts start at $39/mo.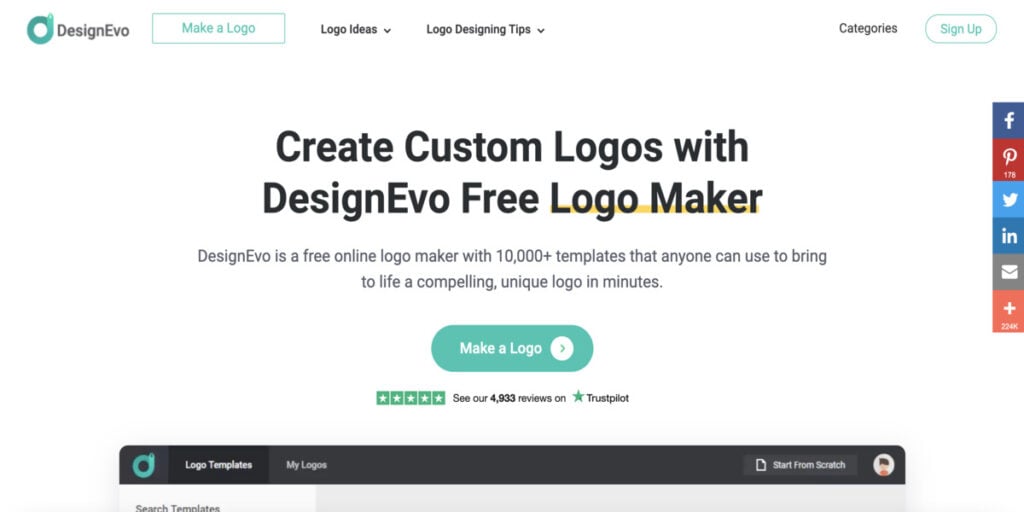 Loved by millions of people worldwide, DesignEvo is your AI logo maker that provides the most user-friendly interface. You can create compelling and unique logos in minutes with a straightforward tool unlike any other.
They also have more than 10,000 AI logo design templates that you can browse for inspiration.
Pricing
Free plan: $0, must give credit, low resolution
Basic plan: $24.99, high resolution
Plus plan: $49.99, all features + copyright ownership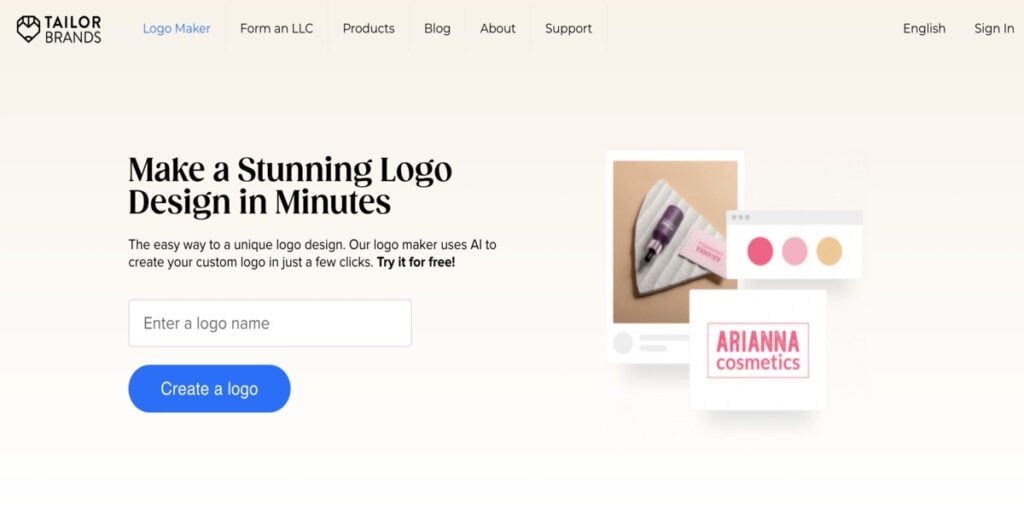 Tailor Brands is an all-in-one platform that helps millions of individual business owners, startups, and small businesses worldwide. Their mission is to make the branding process fun, easy, and accessible. This AI logo maker has over 30 million users worldwide and over 50 million designs created.
Although Tailor Brands initially started offering logo creation, the platform has now expanded its services. It lets new business owners create branding, websites, and other marketing assets with ease.
Pricing
Basic plan: $9.99 per month or $47.88 per year
Standard plan: $19.99 per month or $71.88 per year
Premium plan: $49.99 per month or $155.88 per year
Elite plan: $249 per year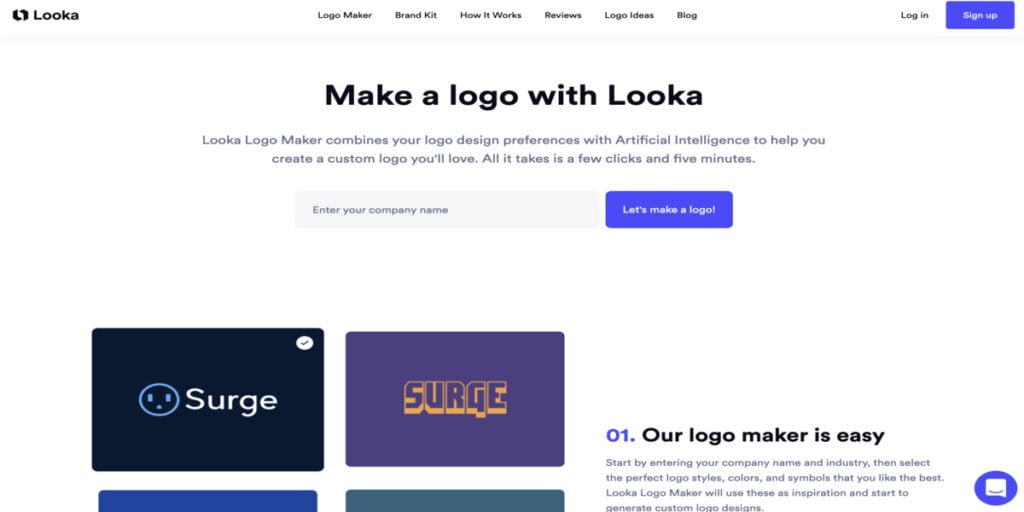 Looka was formerly known as Logojoy in 2016 when Dawson Whitfield launched it. He had issues with the back-and-forth revisions with logo designers. That's when he knew he needed to create something that would make logo design fun and easy. By streamlining the logo design process, Looka has become a favorite amongst five million people in over 180 countries.
Looka's AI logo maker is fun, easy and delivers beautiful logos you can make in minutes! Its most notable features are high-resolution files, social media templates, vector files, color variations, royalty-free logos, and lifetime support.
Pricing
Basic logo package: $20, one PNG logo file
Premium logo package: $65, multiple files, lifetime support, full ownership
Brand kit subscription: $96 per year, full branding packages
Brand kit web subscription: $192 per year, includes a custom website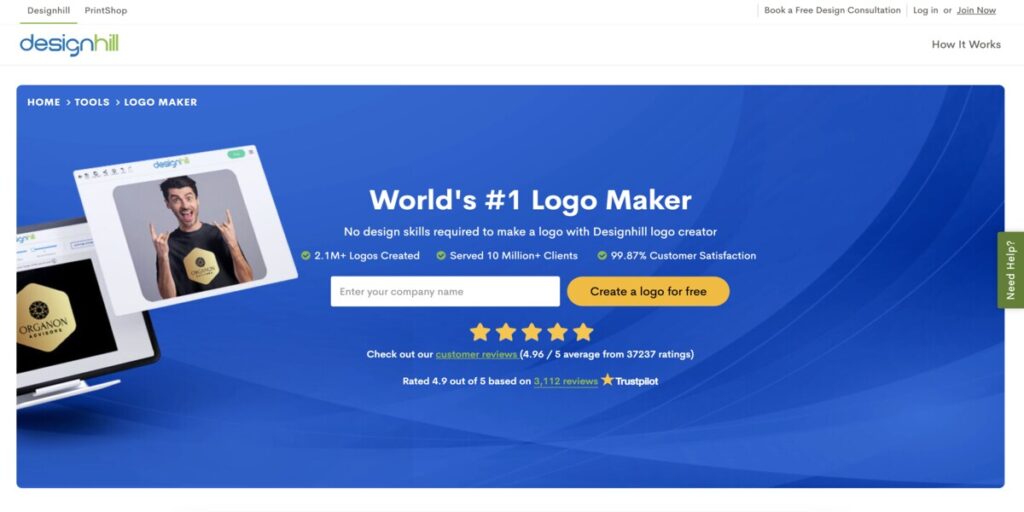 Designhill claims it's the world's number one logo maker, with over two million logos created and 10 million clients served. This is the AI logo maker to use if you want to create a logo effortlessly. Since Designhill has a community of over 125,000 artists and designers worldwide, clients can source high-quality designs or templates from the platform.
Some of the reasons why clients love Designhill include its premium icons, graphics, fonts, and other design details.
Pricing
Basic plan: $20, low-resolution files
Premium plan: $65, high-resolution files
Enterprise plan: $125, custom designs from experts
Are AI logo makers right for your business?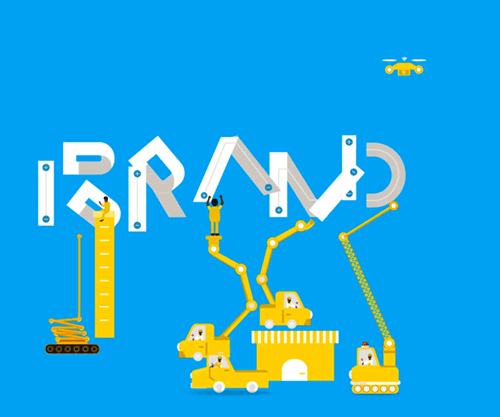 AI logo makers are the quickest way to get professional-looking logos for your business, but they have their limitations. If you try several of these services, you'll notice how the logos start to look the same, with simple color palettes and designs.
That's because AI logo makers aren't creatively designing something new for your business—they're combining colors with pre-made illustrations and templates. Sometimes, the best logos are simple. But if you want something unique that's tailor-made for your business, a pro graphic designer is the way to go.
If you need high-quality graphic designs with quick turnaround, Penji is the perfect solution. You can sign up today and have your logo design delivered tomorrow. Our designers are certified pros who can handle the needs of any business or agency.
Sound too good to be true? Check out a demo and see Penji in action.