AI editors are revolutionizing the game of photo editing. In this age of smartphones and social media, photo enhancement and editing have become necessary skills for anyone looking to create stunning visuals. The pros have always relied on expertise and software to edit their images, but now, a new player has entered the scene: AI editors. Let's explore this technological wonder and discover its limitless possibilities.
What is an AI Editor?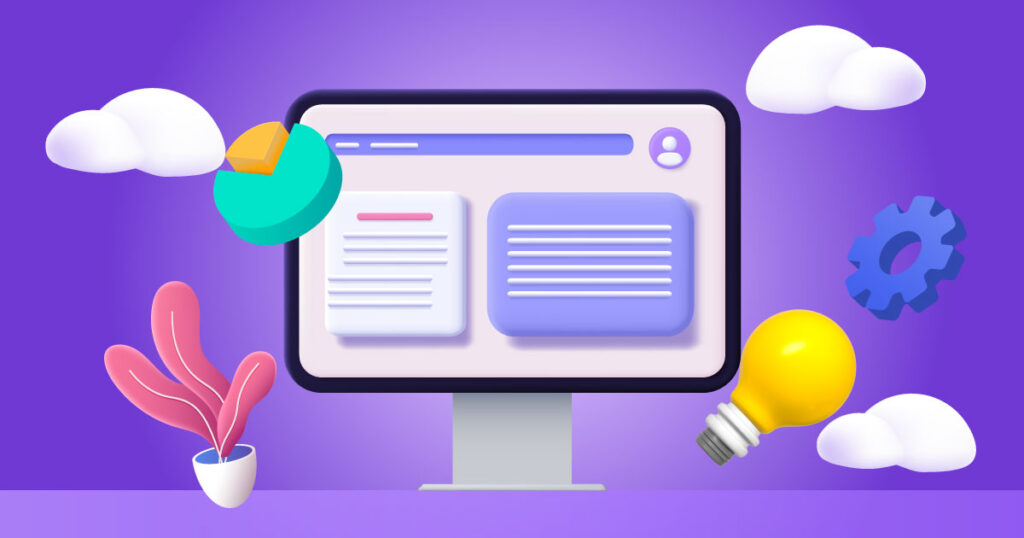 Using artificial intelligence techniques, an Ai editor is a software or algorithm used to enhance and manipulate digital images. It uses machine learning algorithms and deep neural networks to analyze, understand, and transform photographs automatically. AI photo editors can recognize objects, identify facial features, adjust colors and brightness, eliminate imperfections, and generate new elements in an image.
With all these valuable features that make photo editing faster and easier, it's no wonder many photographers, graphic designers, and casual users favor it.
How are AI Editors Changing the Game of Photo Editing?
AI editors are disrupting the world of photography with their features that offer a wide array of capabilities we never thought possible before. This includes intelligent tools that automate the editing process. This shortens the time and lessens the effort it takes to achieve professional-looking results.
Complex tasks such as the removal of unwanted objects, retouching skin, or adjusting colors and tone come quickly with AI editors. And all it takes are a few clicks which eliminates the need to adjust manually. Furthermore, its use of machine learning means the software learns from datasets of professionally edited images, producing images that mimic the styles of the experts.
In addition, AI editors offer a range of creative possibilities with advanced features such as image style transfer. This is where you can apply the characteristics of one image to another. This is an innovation that opens a world of artistic exploration for both newbies and professionals.
The Advantages of Using an AI Editor
It's no secret that AI editors are gaining popularity as they offer quite a number of advantages. Below are some of the most vital:
Time and effort saver: AI editors automate the most common and basic photo editing tasks, such as cropping, removing blemishes, and adjusting lights and colors. You can now focus on the more creative and complex aspects of photo editing, such as filter adjustments and special effects.
Professional-looking results: AI editors can apply edits that may be too complicated for beginners or hobbyists, resulting in professional-looking images.
Wide selection of features: AI photo editors mostly have features that traditional software doesn't. This means you can find many tools suitable for any type of photo editing project.
User-friendly: AI editors are easy to use and require a very minimal learning curve. With only a few clicks, you can create breathtaking photos even without the expertise and experience.
Top 5 AI Editors to Check Out
If you're interested in learning more about AI editors, here are five of the best ones you need to check out:
1. Autoenhance.ai
An excellent AI editor, Autoenhance.ai has advanced algorithms and intelligent features. It can quickly fix the most common photo problems, such as poor lighting, overexposed images, and blurry photos. It can enhance contrast, colors, and sharpness to make them look more polished.
Autoenhance.ai is available as a web and mobile application. It is user-friendly and requires no previous photo editing experience to enjoy its many features. Its subscription fees are affordable, with 15 free images per month to start you off.
2. Adobe Photoshop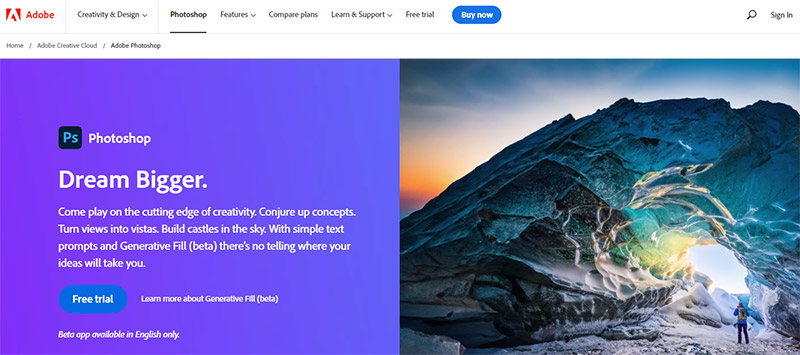 A popular and powerful image editing software, Adobe Photoshop has been used by the pros for decades now. It has added a wide range of AI-powered features that make photo-enhancing faster and easier. Its key features include background removal, the creation of realistic portraits, and the ability to generate new images from scratch, among many others.
Thanks to its outstanding photo editing features, Adobe Photoshop has been the go-to choice of professional photographers, graphic designers, and many other creatives.
3. Movavi Photo Editor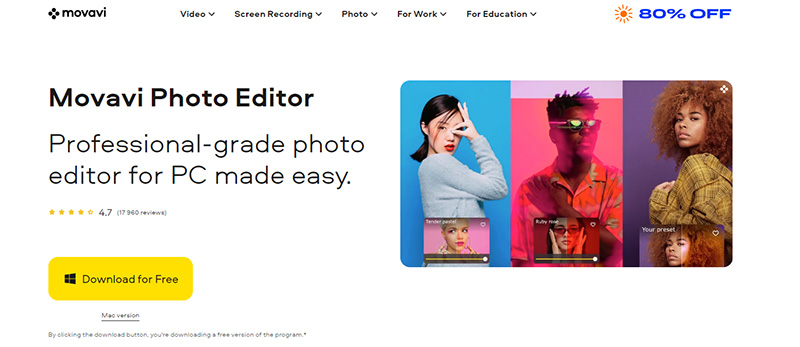 A versatile photo editing software, Movavi Photo Editor uses AI to enhance, crop, resize, and perform many other editing tasks. One of its key features is its one-click photo edits which makes it suitable for beginners. It has a large selection of filters and adjustments that can help you improve your photos, remove backgrounds, add effects, and adjust colors and lighting, to name a few.
Movavi Photo Editor offers affordable pricing and a free trial. This lets you try out the product before purchasing it.
4. Hotpot Tools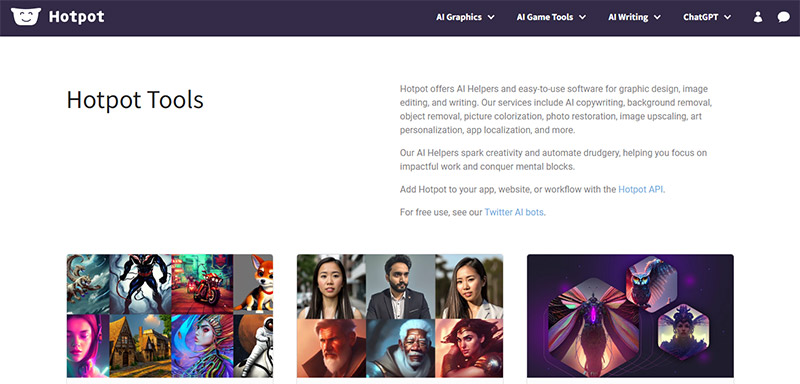 An AI-powered toolset, Hotpot Tools provides you with an array of features aside from photo editing. This includes AI art generation and content and copywriting tools. These can help you generate realistic images from scratch or create stylized photos based on a variety of styles.
Hotpot Tools also offers an AI headshot generator, AI game tools, an AI picture colorizer, AI Sparkwriter, and more. It has a free plan that offers limited features and an affordable Pro plan that costs around $9 to $29 per month.
5. Pixlr

If you're on a tight budget but still want to use AI editors, Pixlr is the software for you. It may be free to use, but it is still packed with features that can help you enhance your photos. You can crop, resize, adjust colors, and add effects with it. It is easy to use and has a mobile app available.
Pixlr also offers a paid subscription that has many excellent features. Its premium version gives you access to all Pixlr tools with unlimited undo and redo. It also provides priority customer support that can be valuable when needed.
Final Thoughts
While traditional photo editing software can do wonders, AI editors can do more. So, it's no surprise that many professional creatives turn to them for their photo enhancement needs. If you want a more detailed and customized approach to your photo editing and graphic design needs, you can always turn to Penji.
Watch our demo video here to see what we can do for you. Or you can always get our designers working for you. Just tap on this link to start now.