A photoshop expert plays an integral role in the design team. Hiring one is critical for brands that want to create or enhance their branding and marketing visuals. These professional Photoshop specialists can elevate your current images or make one from scratch that can stand out from the competition. That said, it's essential to hire a Photoshop expert who knows the ins and outs of the software.
Lucky for you, we have an affordable solution that won't break the bank. Read on to find out!
Hire a Photoshop Expert: Job Responsibilities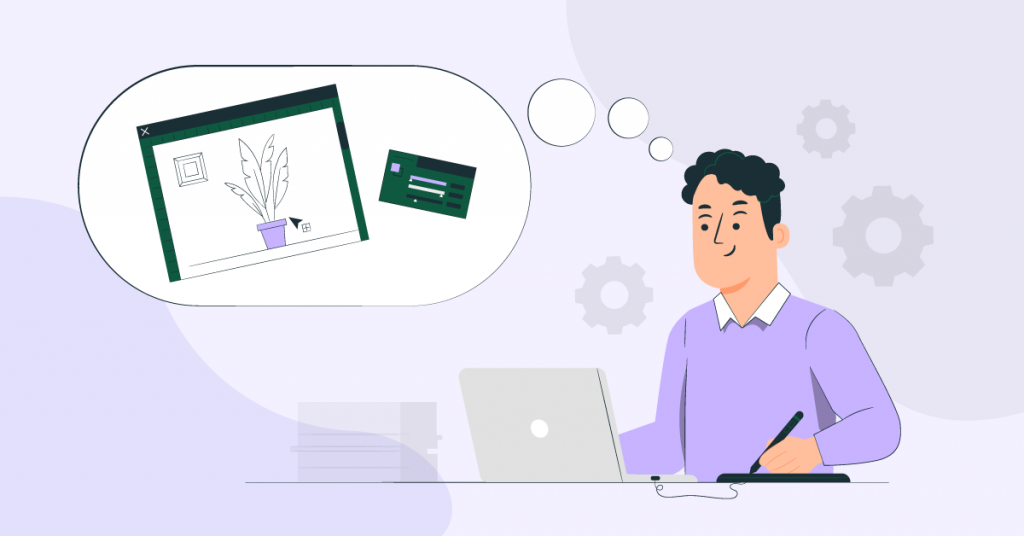 So why hire a Photoshop expert? First and foremost, they are knowledgeable about the software. And mind you, Photoshop isn't an easy software to navigate. You'd have to have experience in graphic design to know how to use the different Photoshop features.
In a nutshell, Photoshop experts specialize in image creation or image enhancement. They use the software to edit, manipulate, retouch, crop, or enhance images. They use a variety of tools to end up with the finished design.
If you're in business, you know how crucial branding and marketing visuals are. Moreover, creating visuals that persuade your target audience is no easy feat. You also have to know graphic design principles, theories, trends, and psychology to make your advertising designs successful.
Once you hire a Photoshop expert, you'd have to communicate the design brief so the designer knows what you're aiming for. Whether you request logos, business cards, billboards, web pages, or social media designs, Photoshop experts know how to make your imagery professional and attention-grabbing.
Photoshop Specialists' Job Responsibilities:
Here's a rundown of Photoshop experts' job responsibilities:
Create images for marketing campaigns
Create branding assets that will be used for the brand's style guide
Research the brand and its competitors
Work with clients for the design brief
Advice clients in terms of style, size, format, online and print layout, and timeframe
Provide ideas and design concepts to suit the brand's style and personality
Submit drafts of the designs according to the agreed timescale
Revise designs if necessary
Photoshop experts aren't in charge of the designs' copywriting. Typically, the copywriting task is entrusted to content writers or copywriters. Also, Photoshop experts don't necessarily have to collaborate with third-party printing companies for the advertising materials.
While these job responsibilities aren't limited to what Photoshop experts do, these are common tasks between designers and clients.
When hiring a Photoshop expert, look for experience, client feedback, and business acumen. Additionally, look for the necessary skills to hire a Photoshop expert who will bring home the bacon.
Hire a Photoshop Specialist with These Skills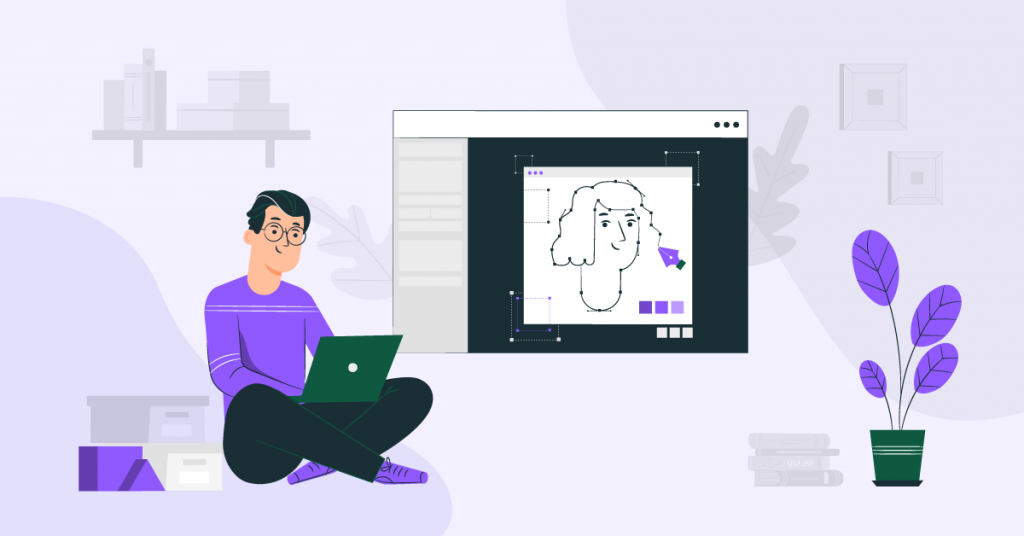 Finding the right freelance Photoshop expert is like looking for a needle in a haystack. You'd have to sift through hundreds of resumes and profiles to find a suitable one. However, if you're planning to work with an agency or on-demand design service, finding one might be easier.
Whatever option you take, these skills are critical to ensure top quality design outcomes:
Design Software Knowledge
Photoshop experts must be adept at using various Adobe software tools and applications. Having several years of experience in graphic design entails designers exploring multiple design tools.
Adobe is the leading brand for design tools. Find a Photoshop expert who is knowledgeable using these Adobe software tools:
Photoshop Lightroom
Illustrator
InDesign
Photoshop Elements
Photoshop CC
Moreover, you'd also want professional designers to know the different features of all these tools. Here are some of the Adobe Photoshop features:
Black and white conversion
Adjustment layers
Camera raw filter
Workspace customization
Dodge and burn
Contact sheet
Automatic photo fixes
Levels
Spot healing brush
Blending models
Quick mask mode
Photo framing
Cropping
Typography skills
In design and marketing, color psychology is vital to invoke certain emotions within a particular target audience. The same goes for text. Graphic designers, illustrators, and Photoshop specialists know how much impact typography can make on its viewers.
That said, hire a Photoshop expert who has typography skills. They must have the skill to determine which typeface or font style complements the imagery. Plus, they must also know which fonts are best combined without being too overwhelming.
Last but not least, these experts should know what colors, size, and layout best fit the text. This is so the overall typography design will deliver the right message and gain a reaction from viewers.
Creativity
While creativity can be learned through years of experience, some have this skill ingrained in their system. It's essential to hire a Photoshop specialist who can create unique designs according to the client's design brief.
The designs must be captivating and stay on-brand to gain top-of-mind awareness. Your marketing visuals will make you stand out as a brand, so make every ad design count. Finally, hire a Photoshop expert who can enhance current designs and give them a fresh look.
Hire Photoshop Experts from Penji: 12 Benefits You'll Love
Hiring a Photoshop expert could come with steep fees. Some Photoshop specialists are certified by taking an Adobe Certified Professional test. Although this isn't necessary, this industry-recognized certification makes Photoshop experts more appealing to clients.
The Photoshop specialists from Penji provide stellar service and high-quality results at half the price. When you hire a Photoshop expert from Penji, you're sure to get these benefits:
1. Affordable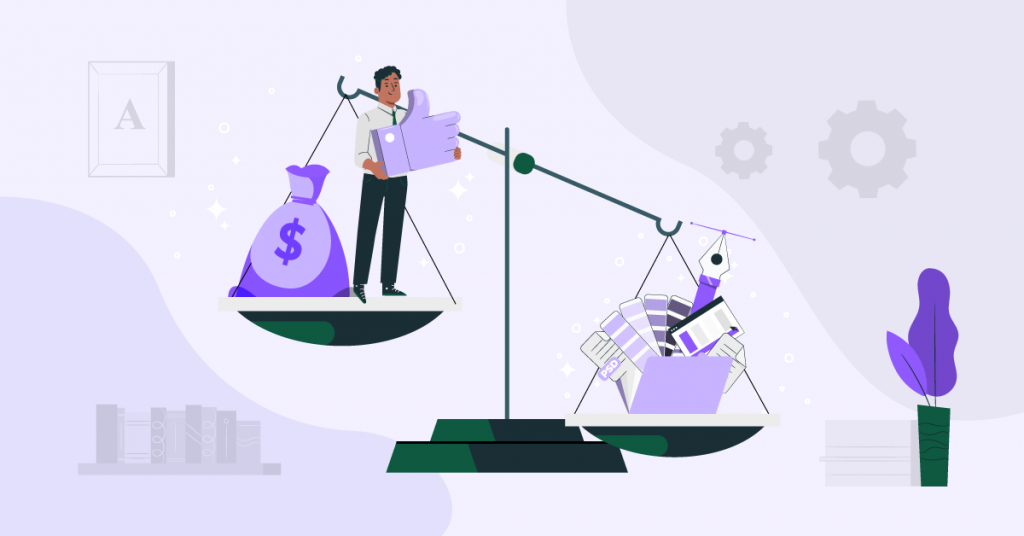 The reason why clients turn to Penji for their branding and marketing visuals is affordability. Freelance Photoshop experts could charge hefty hourly rates. Moreover, working with an agency could set you back at least $1,000 for one project alone.
Hire a Photoshop expert that's within your budget. With Penji, you can choose between three pricing tiers suited to your needs. Penji provides the most cost-efficient monthly rates. Check out Penji's pricing here.
2. Unlimited Designs
Once you subscribe to one of Penji's plans, you can request all the visuals you need. There are no holds barred when requesting images. Here's a list of what Penji can do for you:
Logos
Business cards
Marketing designs
Social media posts
Banners
Online ads
Billboard designs
Car wraps
Stationeries
Merch designs
Book covers
Brochures
Flyers
Posters, and more!
All you have to do is submit your request, and Penji's Photoshop experts will work on the request one by one. Check out more of Penji's work samples here.
3. Unlimited Revisions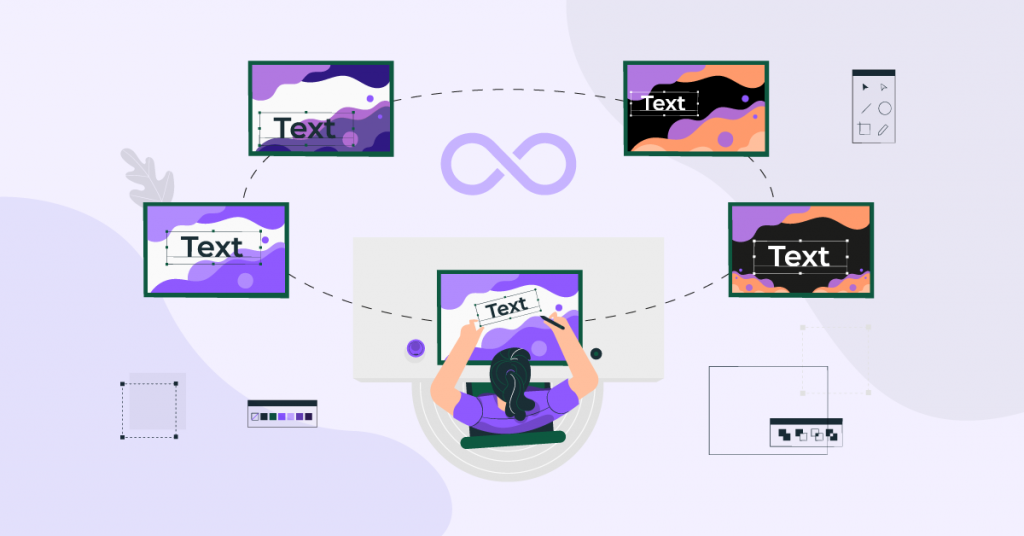 To ensure the most appropriate outcome, clients must communicate the design brief properly. However, a design component here and there might need some tweaking, which is inevitable. That's why you need to hire a Photoshop expert who offers revisions for free.
Some design companies charge extra for revisions, but not Penji. You can request as many revisions as you want until you're 100 percent satisfied with the design.
4. Remote Availability
Because Penji is a SaaS (Software as a Service) company, you can work with Photoshop specialists wherever you are in the world. You no longer need to install hardware equipment and tools, unlike hiring an in-house Photoshop expert. As long as there's connectivity, rest assured the design process is time-efficient and hassle-free.
5. Bespoke Design Platform
Speaking of hassle-free service, Penji provides a bespoke design platform for clients. This is where clients and designers collaborate on all projects. This also serves as a communication tool for the entire team.
Clients can add up to 10 team members to keep them in the loop for any project progress. Plus, all your completed designs will be stored on this platform for 90 days, with the option to categorize them for easy accessibility.
6. Time-efficient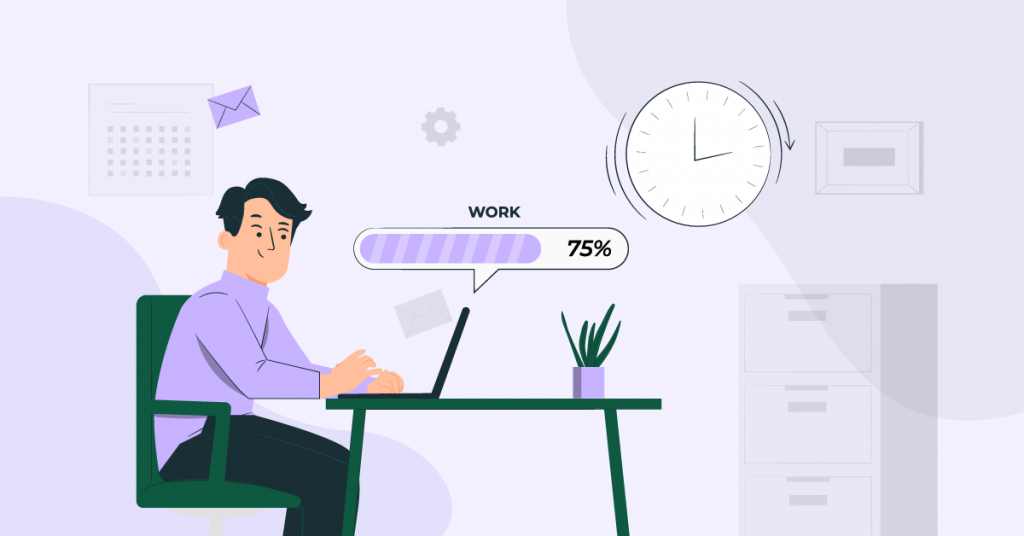 Creating a design on Photoshop out of thin air could be time-consuming. Even if you have graphic design experience, the design process will eat up hours of your time daily. This could distract you from doing the more important things when running your company.
With Penji, you can submit the design brief and go back to running your company. You'll be notified of the progress of the project from time to time.
7. Professional designs
Penji has a stringent hiring process where only 2 percent of the top graphic designers are welcome to the team. This assures you that you'll get high-quality and professional designs all the time. Additionally, Penji assigns a project manager for every request, which ensures there will always be someone overseeing everything.
8. Fresh perspectives
When hiring a freelance Photoshop expert, you'll only be limited to a couple of skillsets. Agencies, on the other hand, can provide you with a team boasting various skills and experience. But of course, this might not be a cost-efficient option. So hire a Photoshop expert with diverse skills.
And this is why Penji is one of the leading on-demand design services that offers affordability without compromising design quality. Moreover, Penji's team of Photoshop experts has different skills and expertise. This ensures you're getting fresh design perspectives on all projects.
9. Fast turnaround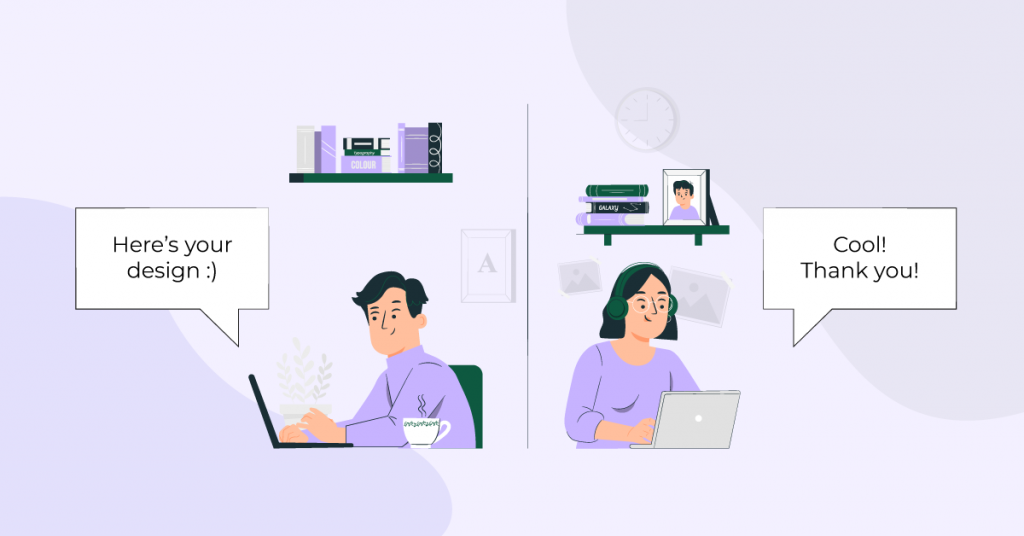 The custom design platform makes it easy for clients to collaborate with their internal team and Penji designers. Plus, Penji's fast turnaround also guarantees clients won't have to wait a long time for the first draft.
Penji's designers typically submit the first draft after 24 hours. For more complicated designs, it may take up to 48 hours. This turnaround is still faster than any of the other design service options.
10. Subscription-based structure
The beauty of a SaaS provider is that you only pay when you're subscribed to the service. This means clients pay a fixed rate every month. Plus, you won't be bombarded with additional costs from God-knows-where.
You can cancel anytime without incurring cancellation fees. If your business slows down and you no longer need Penji's service, click cancel, and that's it. We won't hunt you down for canceling, that's for sure.
11. Reliable team
One of the cons of working with freelance graphic designers is they might not have full availability. Freelancers would prefer to handle a couple of clients simultaneously because this is where they earn much. However, this might question their commitment to you, especially if you're not the highest-paying client they have.
Once you hire a Photoshop expert from Penji, you no longer have to worry about designers leaving the project hanging to work on another client's project. Once the project is assigned, rest assured, the Penji team will deliver.
12. Money-back guarantee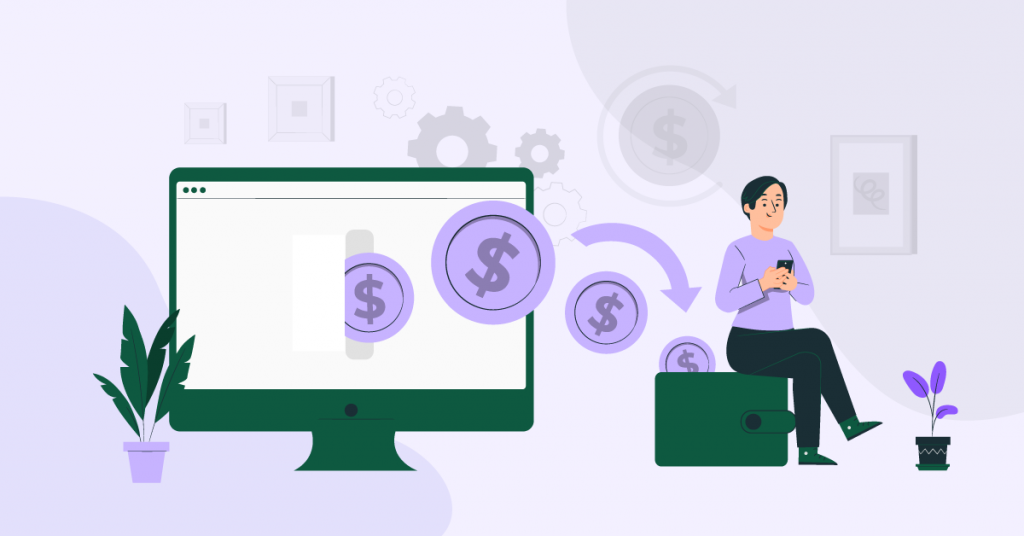 You don't have to take our word for it. You can try Penji's seamless design service for 15 days. If you feel that it's not the service for you, you can cancel within 15 days, and Penji will give you your money back. No questions asked.
If you're ready to sign up and try the user-friendly design platform, avail of the money-back guarantee now. Sign up to one of Penji's plans now and get 15-percent off your first month if you decide to push through. Enjoy!