With the rise of smartphones and social media, anyone can easily be their photographer these days. For less-than-perfect snaps, photo editing services can turn amateur photos into show-stopping masterpieces.
Whether you're looking for basic retouching or advanced editing, these services offer vast options. We're also throwing in a bonus photo editing hack that can give you a lot of back for your buck. Let's get started!
1. FixThePhoto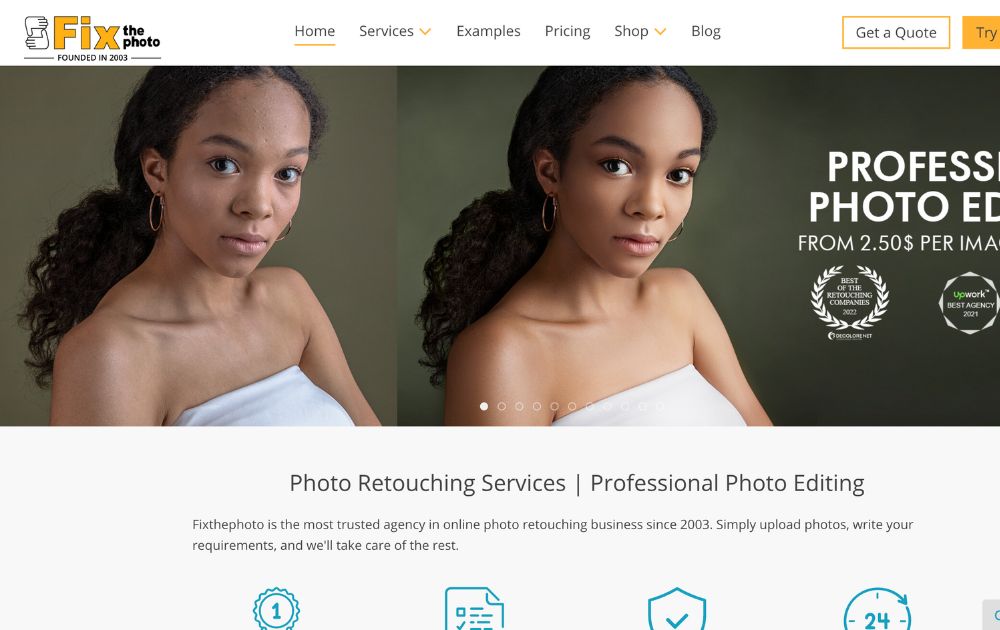 FixThePhoto is one of the best photo editing services in the market today. Founded in 2003, it does photo retouches, making it a great option for editing beauty photos and other portraits. The company can remove, enlarge, airbrush, and retouch skin to provide the neatest and most natural portraits.
Depending on the type of photo, their rates can be anywhere from $0.25 to $6 an image. Meanwhile, they also provide photo restoration work.
2. Perfect Retouching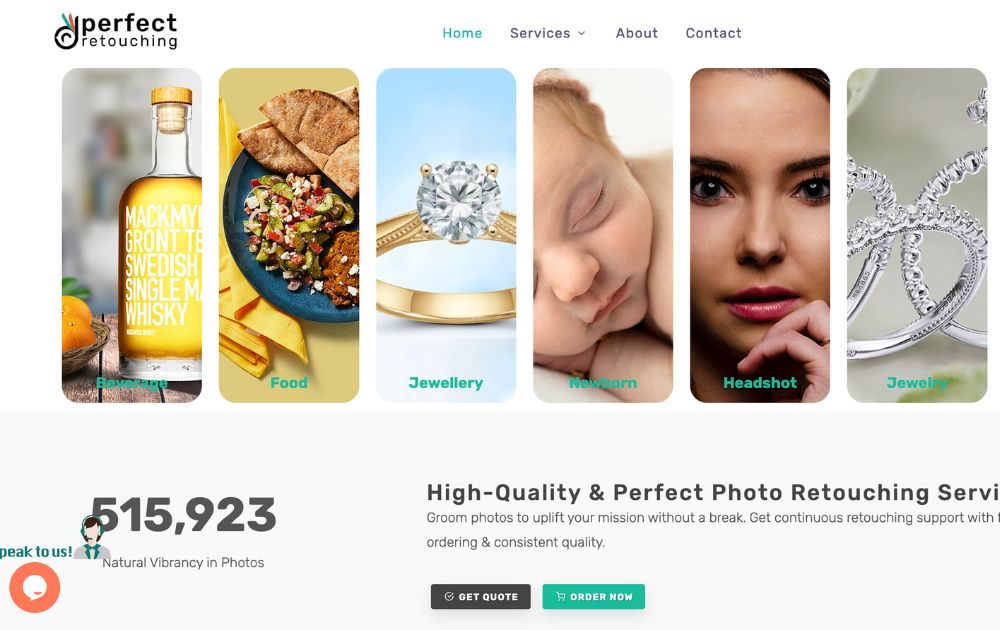 Perfect Retouching is another photo service that you can check out. They offer beauty and headshot retouching services. They remove stray hairs, airbrush texture, and color correction. Apart from that, they also do product and jewelry editing.
Perfect Retouching doesn't have a set price per photo, but users can request a quote on their site. Cost can vary depending on your desired delivery time and the number of images to be edited.
3. ePhotoVN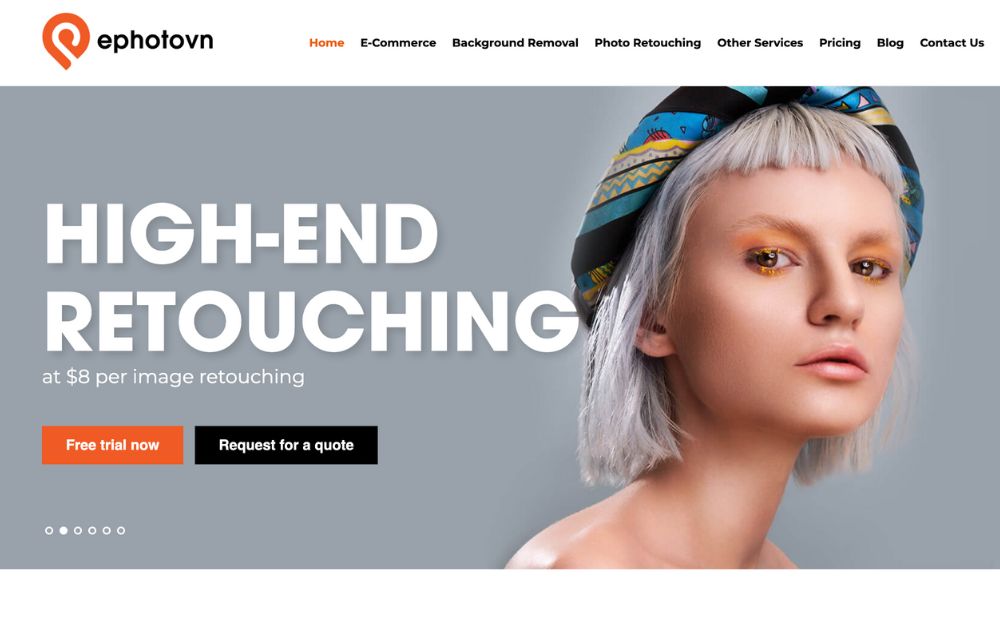 ePhotoVN is one of the most reliable photo editing services online. This is great for people who want quick and neat photo editing services. Like most services, they work on beauty, portraits, jewelry, and product retouching.
The company applies strict rules on quality and lets users request changes to the edits. Their photo services are anywhere from $0.5 to $8, depending on the type of edit you need. Finally, all their photo services are turned over in 24 hours, perfect when you're in a pinch.
4. Offshore Clipping Path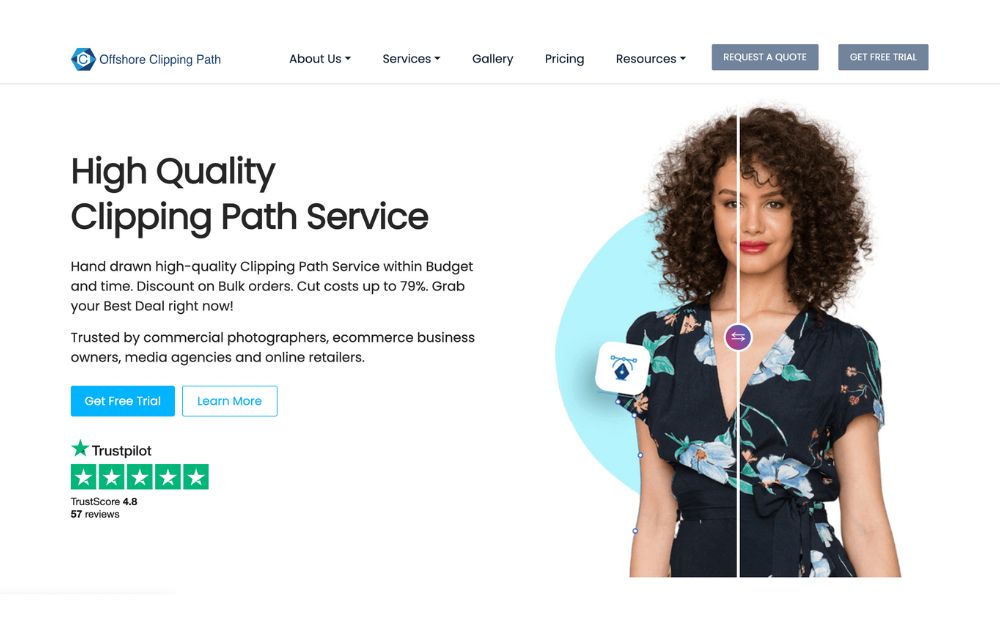 Meanwhile, check out Offshore Clipping Path if you want an all-in-one photo editing service. Because of this, this company is excellent for online brands, agencies, and small enterprises who want their product shots displayed professionally and cleanly.
Finally, as their name suggests, they also clip paths, swiftly cutting elements from the background for your branding needs. Their basic plan is $1.49 per image for up to 100 images. Users can also expect a bulk discount for big orders.
5. FixiPixi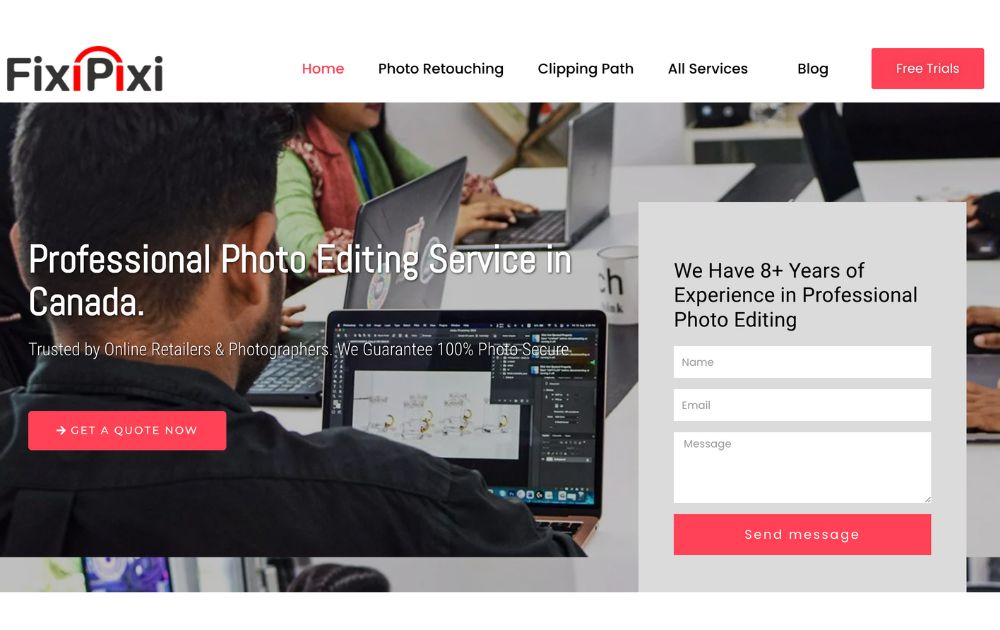 Next, FixiPixi is another photo editing service that provides clipping path, retouching, and ghost mannequin services. It's a one-stop-shop platform that is best for brands and online retailers.
Unlike other services, FixiPixi has a faster delivery time of just 12 hours. Apart from that, they also have free revisions to make sure you get the best value for your buck.
6. Retouchup.com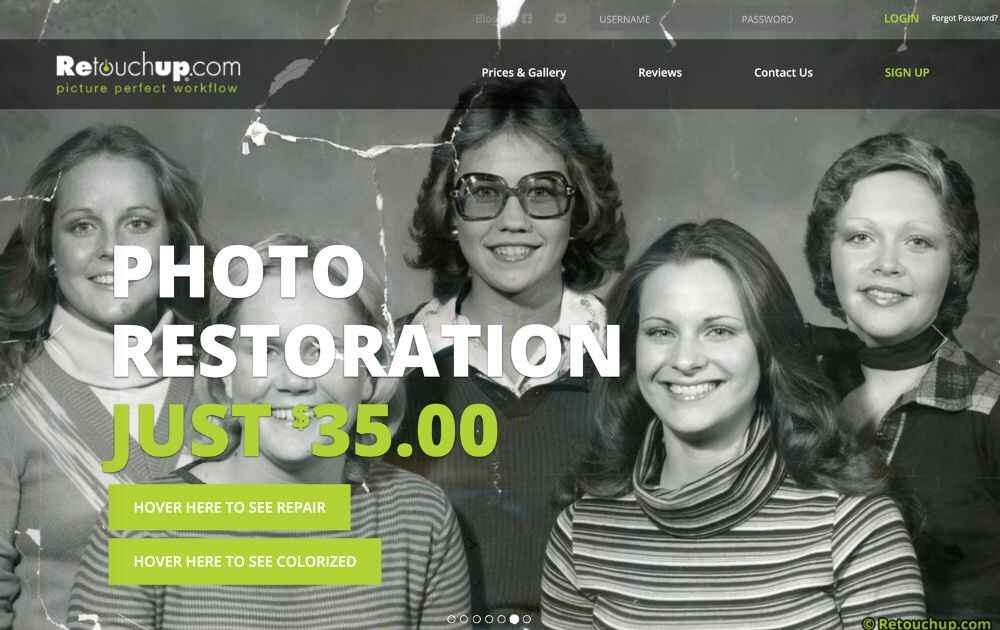 Apart from retouching services, Retouchup.com also caters to clipping paths, photo restorations, and color-correcting solutions. However, unlike other services online, they provide tiered plans for their services.
The basic packages involve stray hair removal, fixing skin blemishes, and removing facial glare. However, their Complete Plus package removes things like glasses glare, and braces. This option is best when you want to fix family portraits. It's also great for bulk photo editing.
7. Wedding Retouching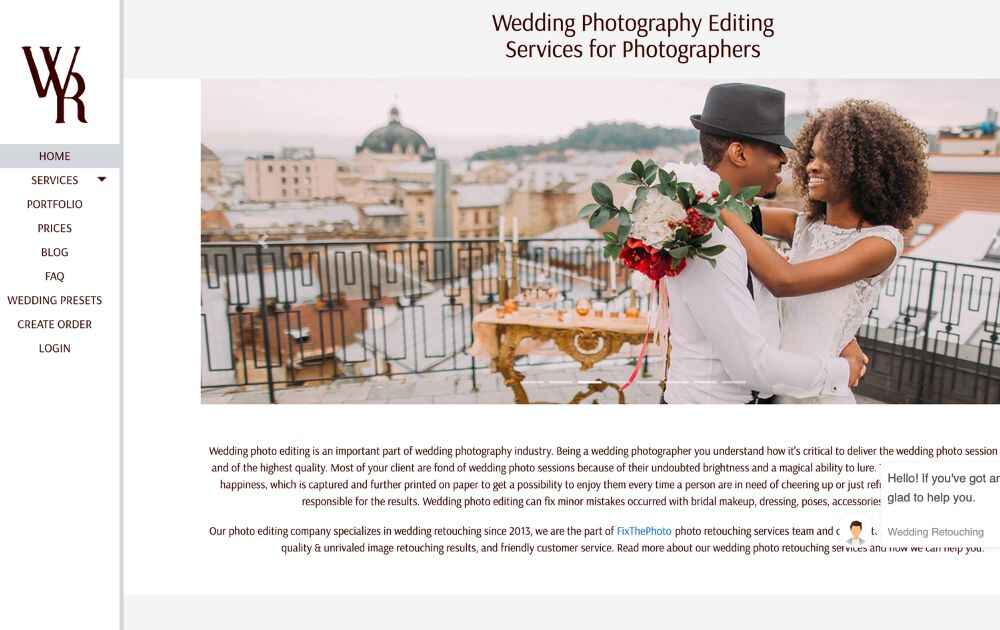 Is wedding season getting tough? Here's a great way to lift some stress off your shoulders. Wedding Retouching offers quick and simple editing solutions for photographers. You can ask them to change colors and do natural touch-ups.
Besides this, they can also remove pesky details that your clients don't want to see. Finally, you can even ask this service to edit your photos in your desired style and vibe. This is the perfect tool for people who need more leisure to edit their photos during the busy season.
8. WeEdit.Photos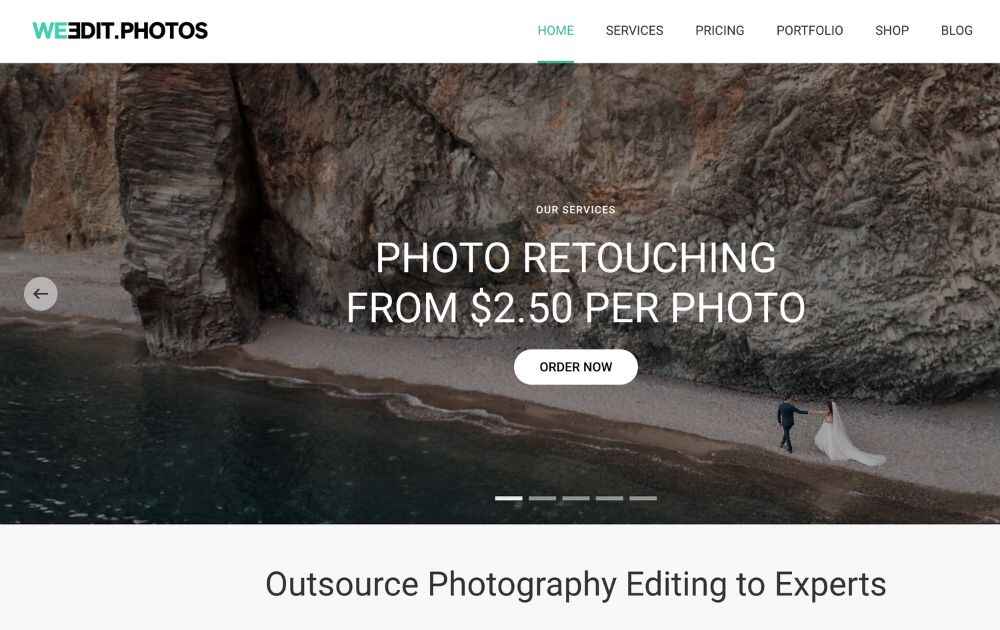 Looking for a reliable photo editing service? WeEdit.Photos edit over 30,000 photos every day. They focus on retouching portraits and editing wedding albums. In fact, they only charge $0.25 for wedding photo editing. Meanwhile, it's another $0.25 for color correcting.
Plus, they also do removal services for pesky details. Because of these prices, this option is best for a wedding photographer. Finally, this company typically takes 48 hours for you to receive your edited photos.
9. Clipping Path Studio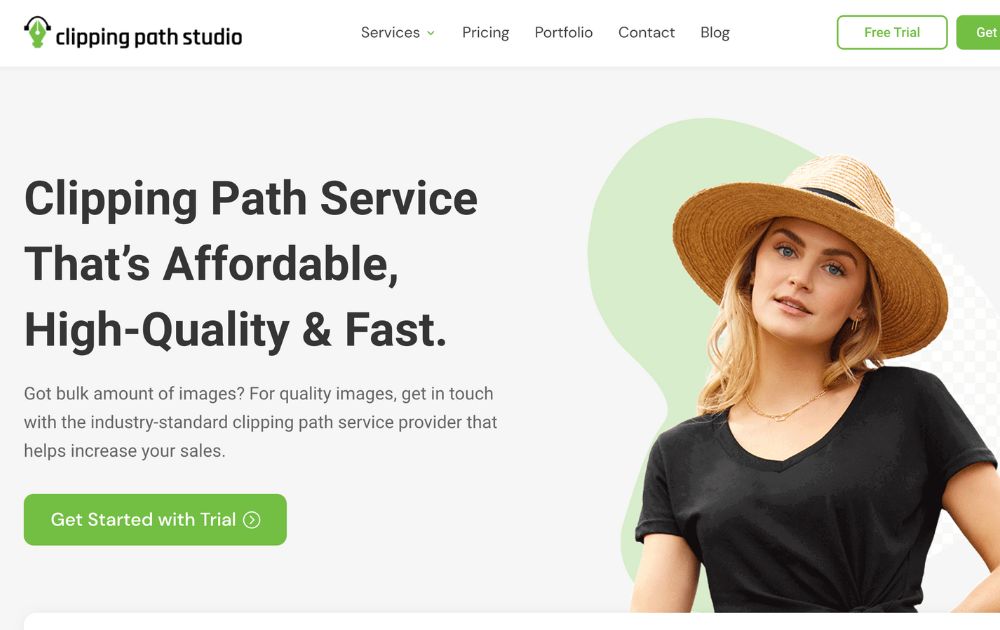 Meanwhile, Clipping Path Studio is another option you can check out. This option has a team of experts who can edit your photos in as fast as 6 hours. Aside from editing photos, they also remove details, add shadows, and do clipping path services.
Their focus is removing photos from their backgrounds, making this an ideal option for ad agencies and online sellers.
10. Fiverr freelancers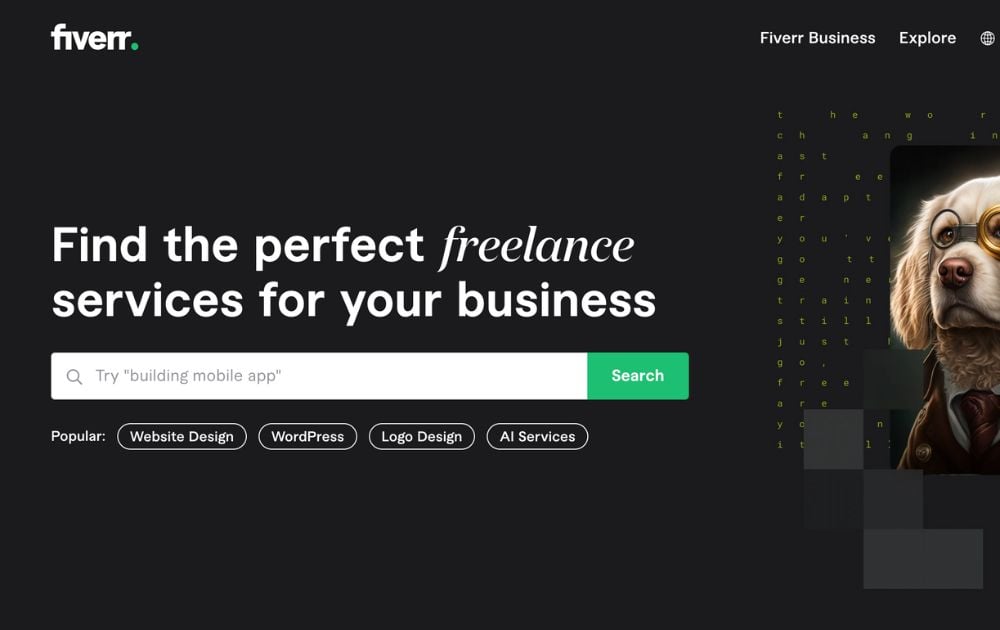 Apart from these agencies, you can outsource photo editing services to Fiverr freelancers. A good chunk of people is willing to sell their services on a short-term or long-term basis. Here, you're going to meet people who charge per hour, per photo, or even per project.
Whatever the case, it's definitely going to be different than browsing photo services online. Because, for the most part, these people are their own bosses. So that means you'll have more leeway to negotiate your way into the services and price points you want.
Bonus: Unlimited Graphic Design + Photo Editing
How much does it cost to get photos edited? The examples above show that the cost depends on the project's complexity. While some services offer as little as $0.25 per image, that rate might just be enough for basic brightness and contrast adjustments.
But here's a bonus photo editing hack to try if you want to get the most out of every buck: Penji's unlimited graphic design services. We have the top 2 percent of graphic designers who can handle a wide range of projects – from photo editing and custom sticker design to bridal shower theme invites and product packaging design.
But don't take our word for it. Our packages come with a 30-day money-back guarantee, so you can cancel anytime you are unsatisfied with our services.
Here are some of the designs made by our expert artists: