Running an agency can be an uphill battle. Agency owners, marketers, and team members have to ensure that every facet of the business is taken care of. Doing tasks manually can be time-consuming, not to mention prone to errors and delays. However, the digital era paves the way for more automated systems and methods. Cloud-based services are now a must-have for agencies as all members can collaborate efficiently even when they're miles apart. If you want to ensure that you stay on top of things, here are the only agency tools you need for your growing business.
File Storage Tools
The advantage of subscribing to cloud-based services is that companies no longer have to install hardware in their establishments. Storage is one of the essential requirements when running a business. These are two of the most popular cloud storage for agencies:
1. G Suite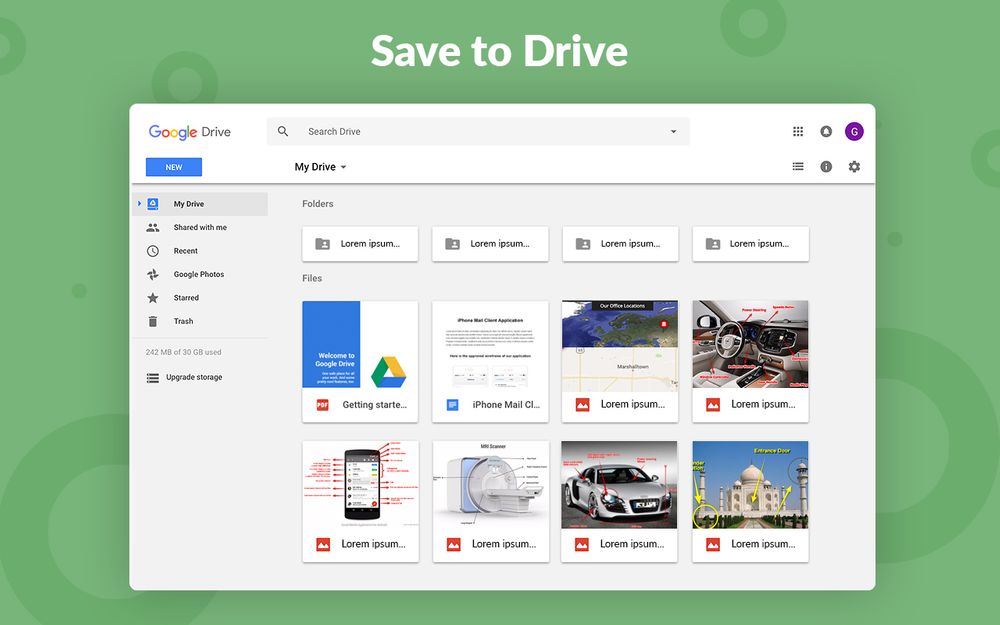 G Suite Business lets all users in your company store unlimited Google Photos, Gmail messages, and all types of files. You get shared drives that ensure all files are shared within the team and not solely owned by an individual. An Archiving Vault feature lets you archive, retain, export, or search your files for compliance needs. More importantly, it has one of the best security systems for your agency.
2. OneDrive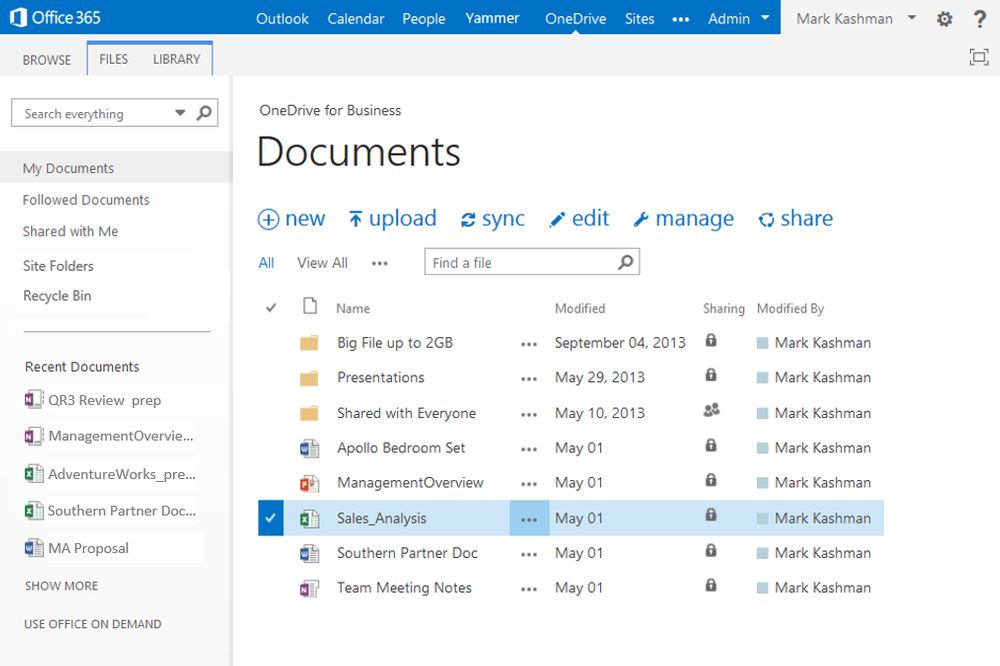 Microsoft doesn't lag behind the competition when it comes to cloud storage. The company claims that 85 percent of Fortune 500 companies use Microsoft OneDrive for Business. Like G Suite, you can share, access, and collaborate all agency files — regardless of your location. Additionally, you can sync libraries, upload files of up to 100gb, create shareable links, apply sensitivity levels, and more.
Project Management and Collaboration Tools
Whether you hire in-house agency employees or outsource some agency tasks, project management, and collaboration tools are a must-have. This is so everything is on track, and everyone is updated on every project's progress. Here are some agency tools you need:
3. Basecamp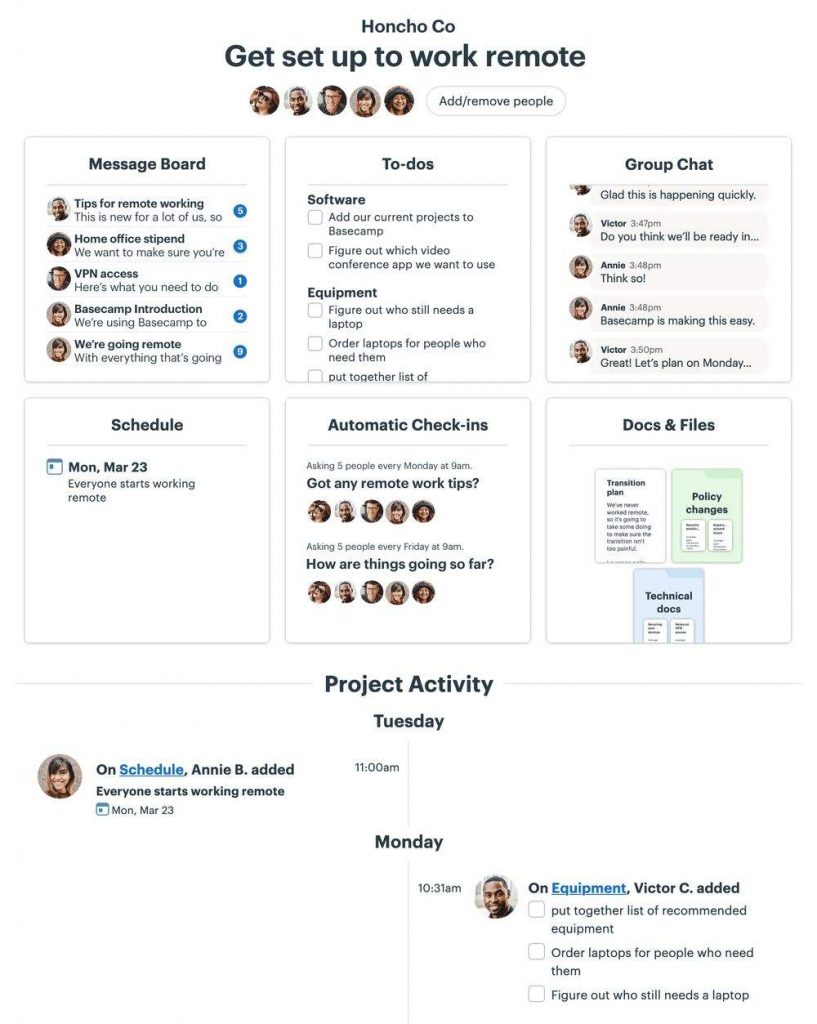 Basecamp is a tool that provides teams a better way to work. Every team can stay organized with all projects. The tool lets users segregate projects. On each project card, all details are included for better collaboration and process. The people assigned, discussions, feedback, documents, files, tasks, deadlines, and more.
4. Slack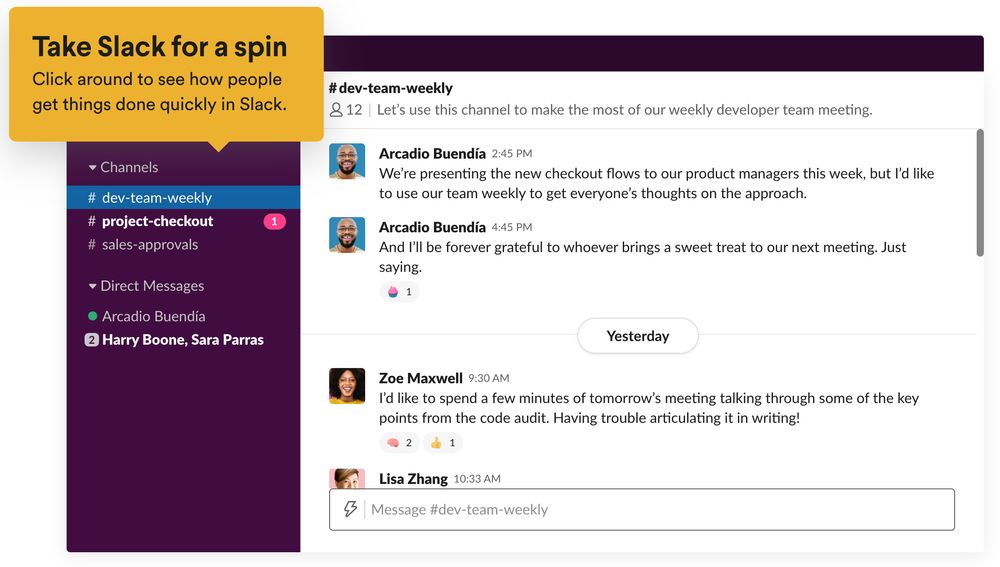 Slack is a user-friendly collaboration tool that agencies use for flawless communication. It has a simple interface where chats are separated into various channels. You can also share files, go on audio or video calls, or communicate in real-time.
5. Trello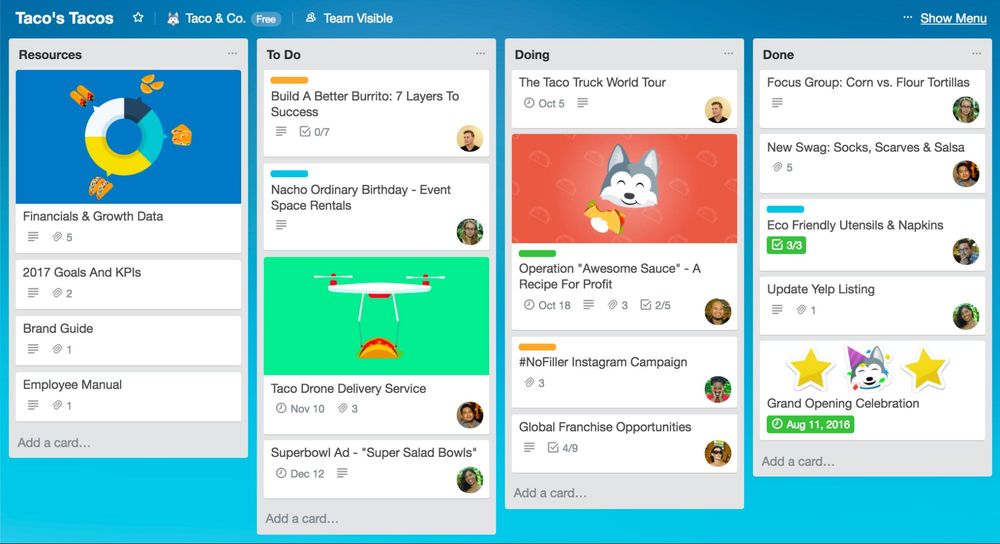 Trello is another easy project management tool that lets you assign, monitor and move projects according to their progress. Create cards for every project, assign team members, deadlines, and attach files are a few of the many features of Trello. If you want to find out more about the most popular management tools, here's a detailed and comprehensive list.
6. TimeCamp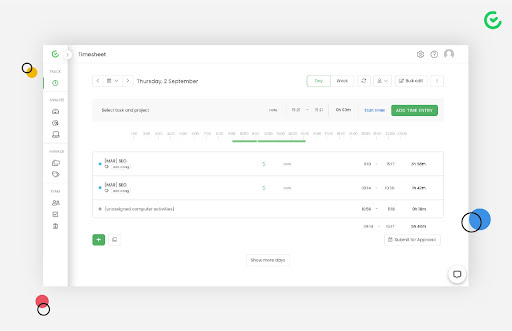 TimeCamp is a team time tracking software that also offers a time and a half calculator. It tracks time automatically in the background, so you can be sure both your team members and clients are billed accurately. The tool offers many features for efficient time and task management: robust reporting, budgeting and billable/non-billable hours, invoicing, attendance tracking, and many more.
Social Media Tools
Agencies are undeniably whipping up social media marketing campaigns that bring results. And this is why social media agency tools are a must. Here are two tools you should look into:
7. Buffer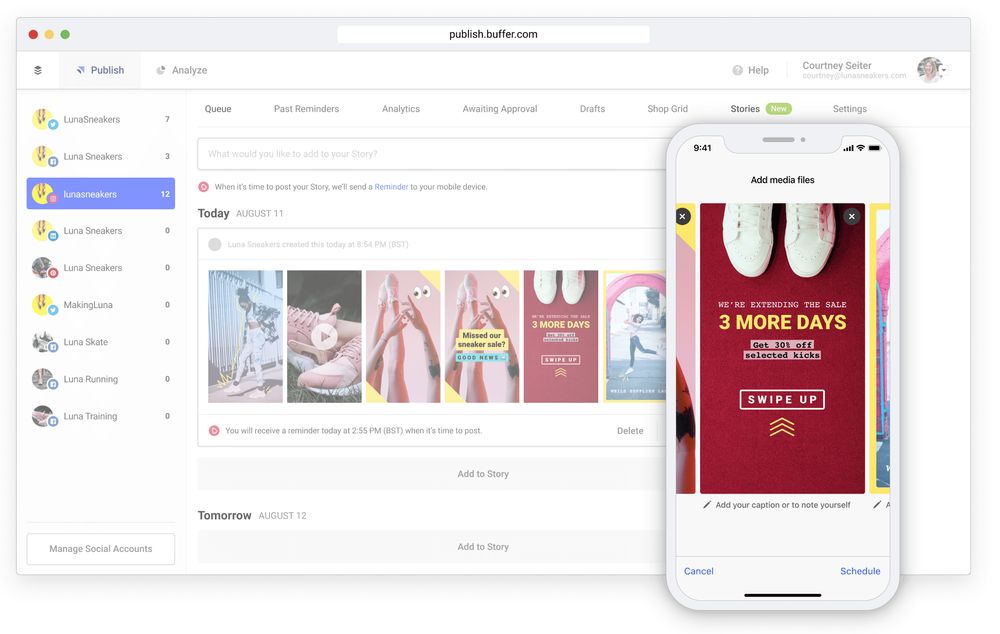 Buffer is a social media scheduler and monitoring tool. Not only can you visually plan your social media campaigns, but you can also measure your content performance through its built-in analytics. Some features include the Stories Planner, Shop Grid, Hashtag Planner, Instagram tagging, Stories, and Post Analytics, Custom Reports, and more.
8. Social Sprout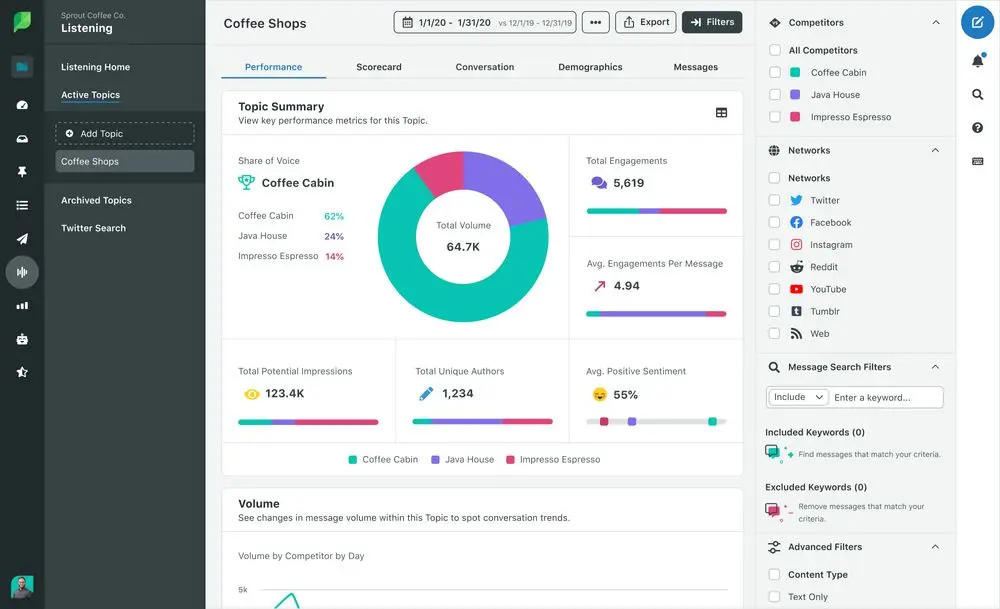 According to G2, Social Sprout is the leading tool in customer support, usability, ROI, and user adoption. Social Sprout is trusted by more than 20,000 businesses worldwide. This tool lets you reach your target audience, increase engagement, and measure results through rich social data.
9. Later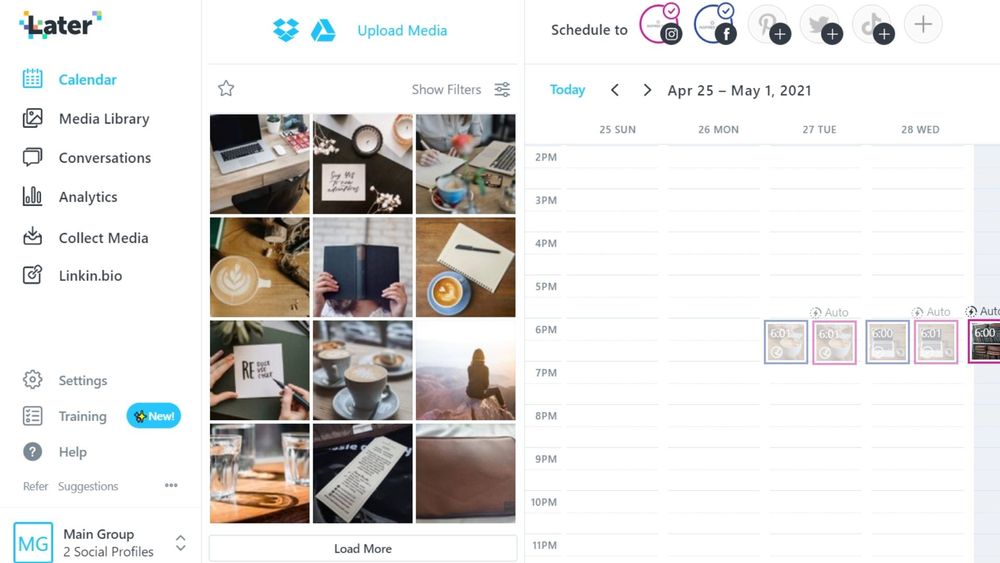 When it comes to social media marketing, consistent posting is crucial to keep your followers engaged. Later allows users to schedule posts ahead of time, helping ensure that you're getting relevant content out there regularly. If you're still trying to choose a social media posting tool, you can try out Later without spending a dime.
They offer a free plan that includes one social set for one user and 30 posts per social profile. If you like the platform, you can purchase their paid plans which include more posts per social profile per month. The number of posts depends on the tier you choose.
Related Post: Creating a Social Media Design Strategy that Works
Marketing Automation Tools
Advertising has become easier for agencies. Marketing automation agency tools are a go-to for agencies because these platforms allow them to market in half the time and better results. As an agency, you can decide if you rather like white label marketing tools or use already popular tools that your clients will instantly recognize. Check out these two agency tools:
10. HubSpot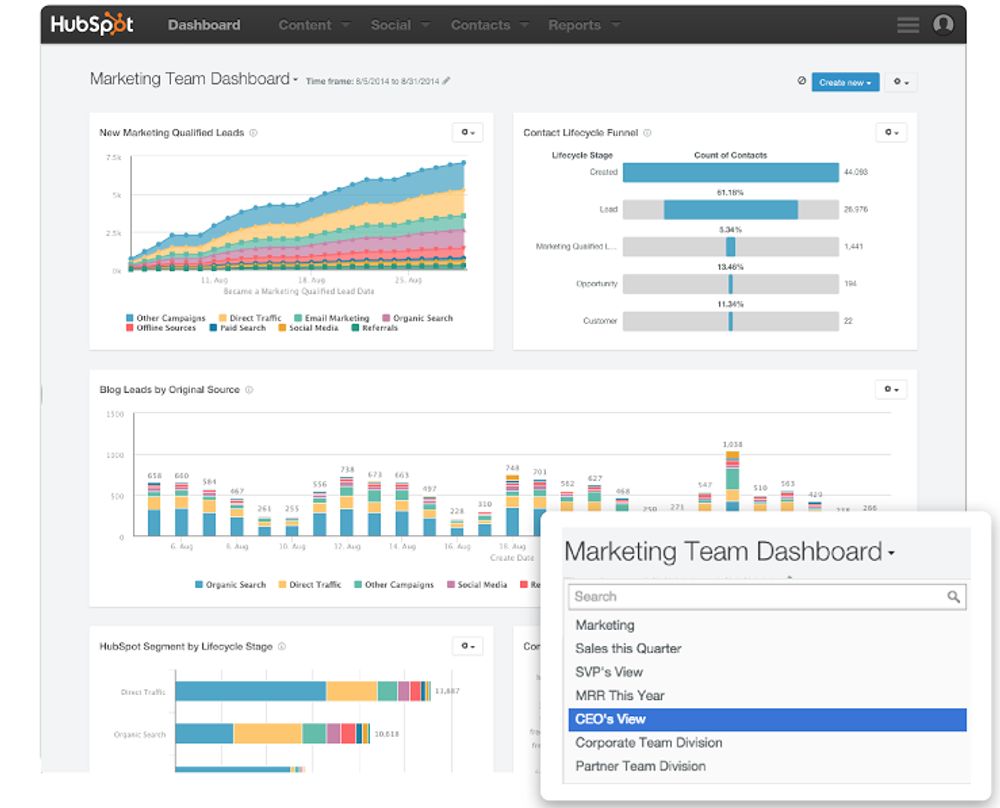 Every agency has undoubtedly heard of HubSpot. This tool is a household name when it comes to marketing automation. Over 86,000 customers in more than 120 countries entrust their business marketing to HubSpot. It's a software that prioritizes lead generation, marketing automation, and analytics.
11. Mailchimp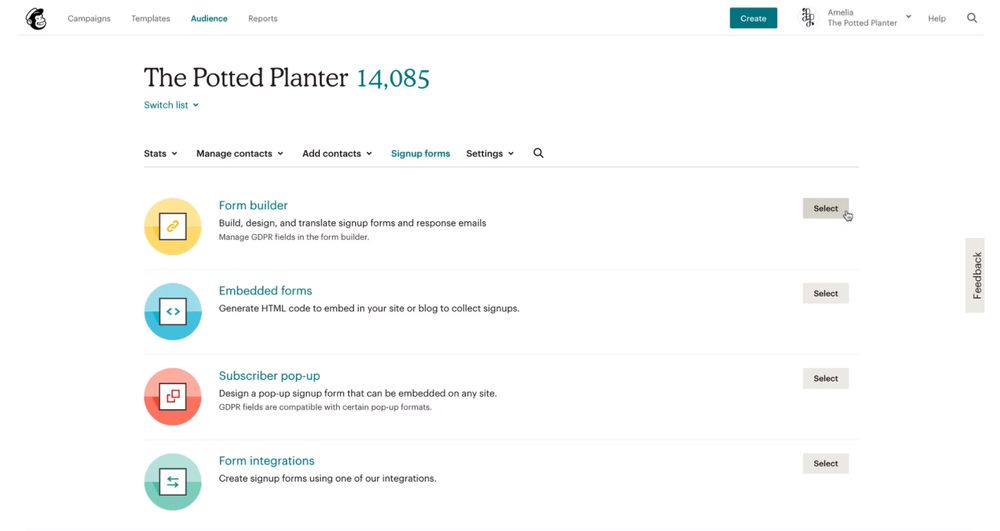 Mailchimp is one of the most popular marketing agency tools that most businesses trust. It takes pride in an intelligence-backed platform that lets you reach your audience, create better content, automate marketing, and monitor with insights. And you do all these in one single platform.
12. Facebook Ads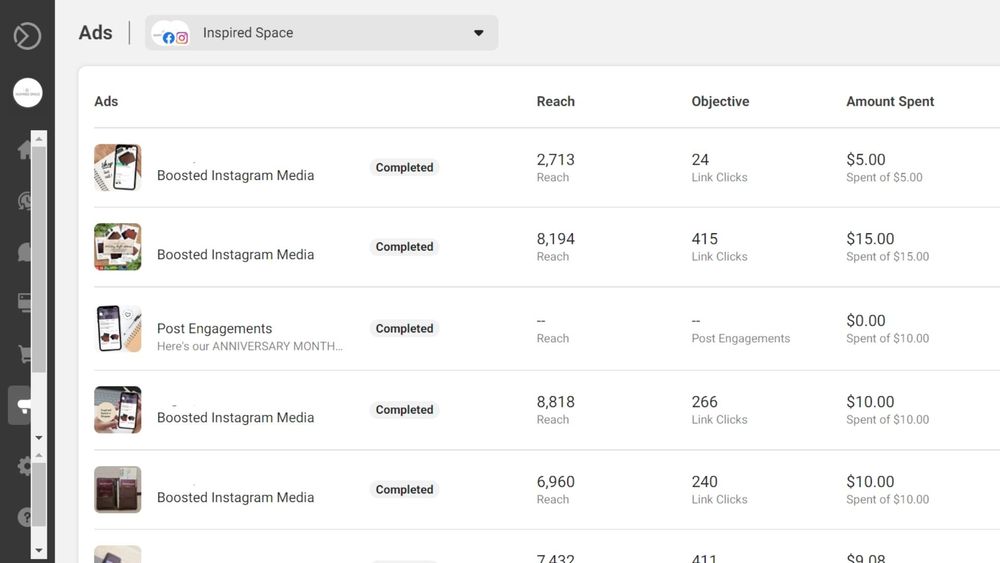 Facebook's business model is technically earning money as a digital billboard. The social media component? Well, that's just a way to keep eyes on the board. Though some users might disagree, placing ads on the platform surely offers excellent visibility. For one, you can target audiences based on their demographics.
And more importantly, you can target them based on their interests and life events. Just ask anyone who recently changed their status to engaged, and they might tell you about their Facebook feed blowing up with ads for wedding-related services. Aside from targeting, Facebook also offers analytics that will help you navigate campaigns efficiently.
Customer Relationship Management Tools
CRM tools are vital in every agency's marketing strategy. This type of tool allows agency marketers to handle interactions with their audience and potential customers. It also helps manage customer data, which can help marketers create better and more effective campaigns. You can also use a Small Business CRM Software to effectively manage your workflow and to increase productivity. Try these two CRM tools:
13. Salesforce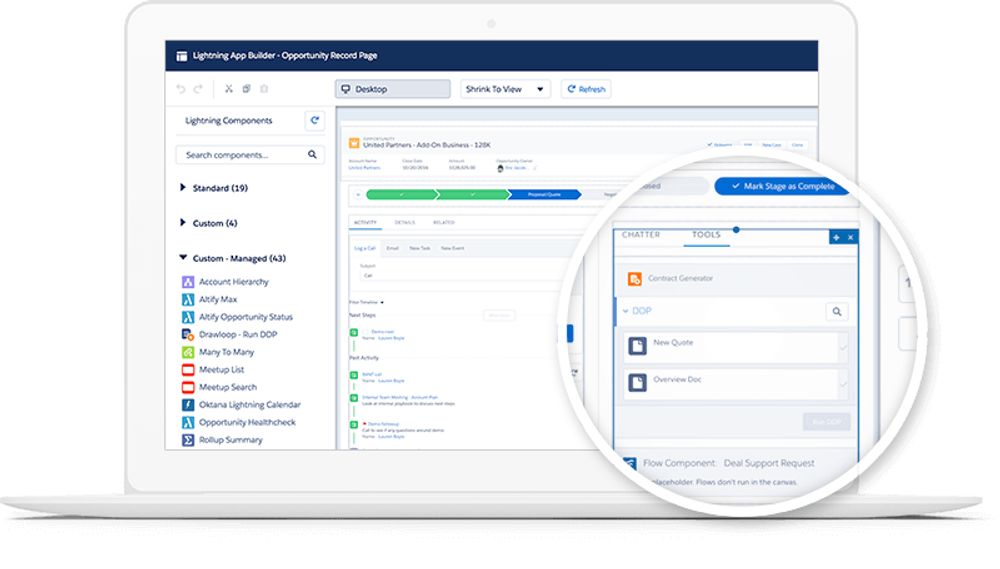 According to Salesforce, 96 percent of their customers say that they exceeded ROI forecasts. It's no surprise why Salesforce is an industry leader when it comes to managing customer relations. It is considered the number one CRM tool that provides ongoing support, personalizes experiences, allows for scalability and flexibility. Salesforce also deploys a user-friendly integrated platform that clients can enjoy.
14. BuzzStream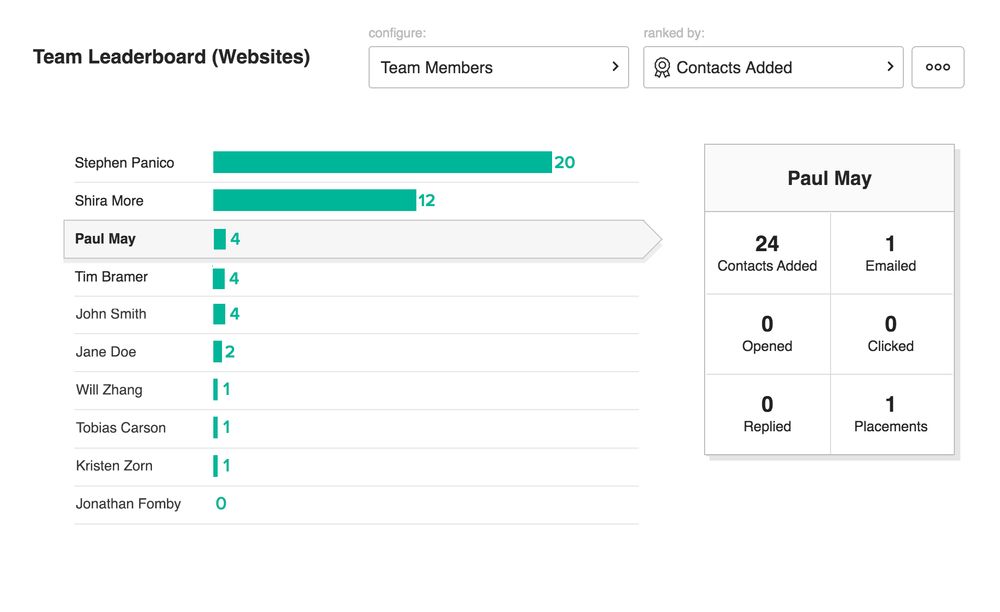 If your agency's marketing approach relies on influencer marketing, back-and-forth email communication is a hassle. BuzzStream lets you track conversations with people automatically. Moreover, it also updates your list that ensures you enjoy a convenient process. This tool is an outreach channel that improves your link building results and PR. Other features you can enjoy from BuzzStream are faster list building, better email marketing, prevention of lost emails and inbox overload, and improvement of data usage.
15. Deskera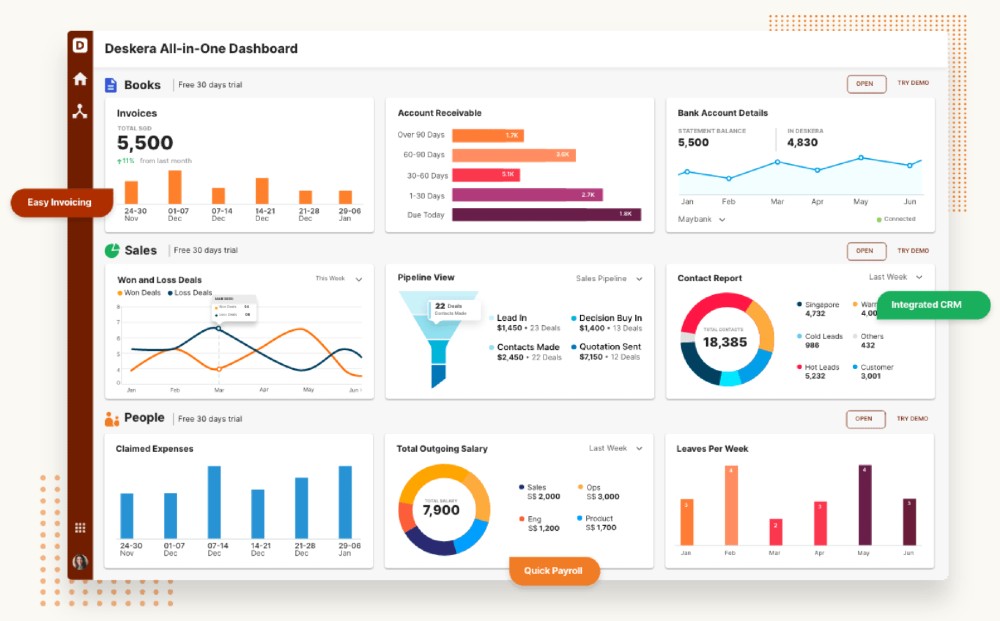 Deskera is an all-in-one tool designed for small businesses. Agencies can also use this platform for internal operations, considering Deskera offers accounting, CRM, and HR features in one platform. This will help agencies track invoices, monitor a customized sales pipeline, produce email campaigns, and more.
16. Manychat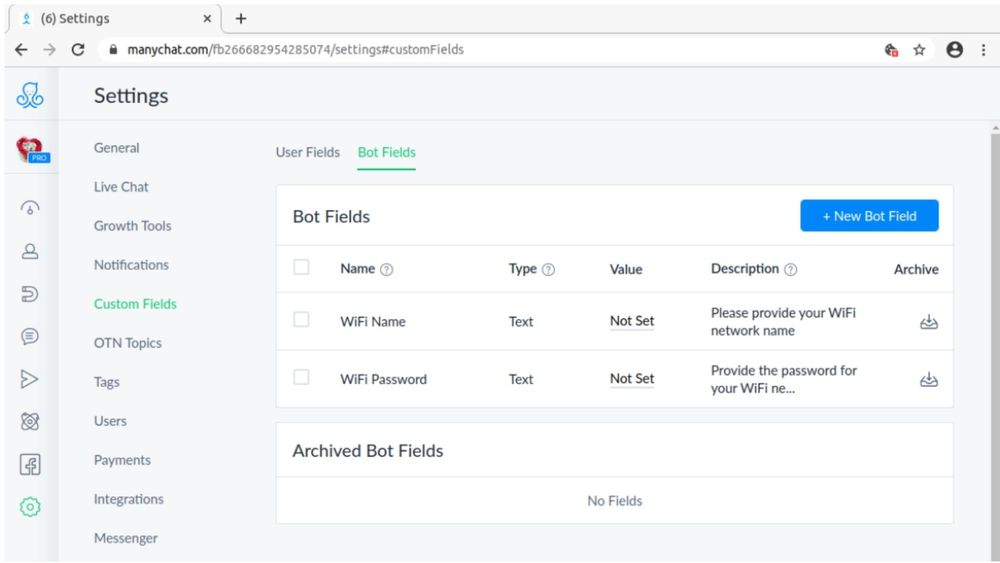 With a lot of engagement and transactions happening on Facebook these days, it pays to invest in a Messenger bot. Manychat automates and combines messenger and SMS to help users grow their venture. So, how does it work, exactly? The app allows users to create a bot in minutes by using templates. Through its drag-and-drop interface, the app can send the messages you encode when it receives prompts or certain replies. As a result, the bot can reply instantly to prospects and clients. It's like hiring a chat support service without having to hire anyone.
Scheduling Tools
Organization is of the utmost importance whether you're running an agency or operating a business. And if you want your clients to have a seamless onboarding process when working with you, use scheduling tools. Here are two scheduling agency tools you can try:
17. Calendly
User experience is one element that can make a great first impression on your target audience. The modern-day appointment scheduling would entail online tools instead of contacting via phone or email. And Calendly is one of the most popular scheduling tools to date. You can quickly let your customers schedule meetings hassle-free.
It takes three steps to schedule appointments with Calendly. First, indicate your availability preferences, and Calendly will do the rest. Secondly, share the Calendly link or embed it into your website. The final step is when customers select an available time and date. It will be automatically added to your calendar.
18. Time Doctor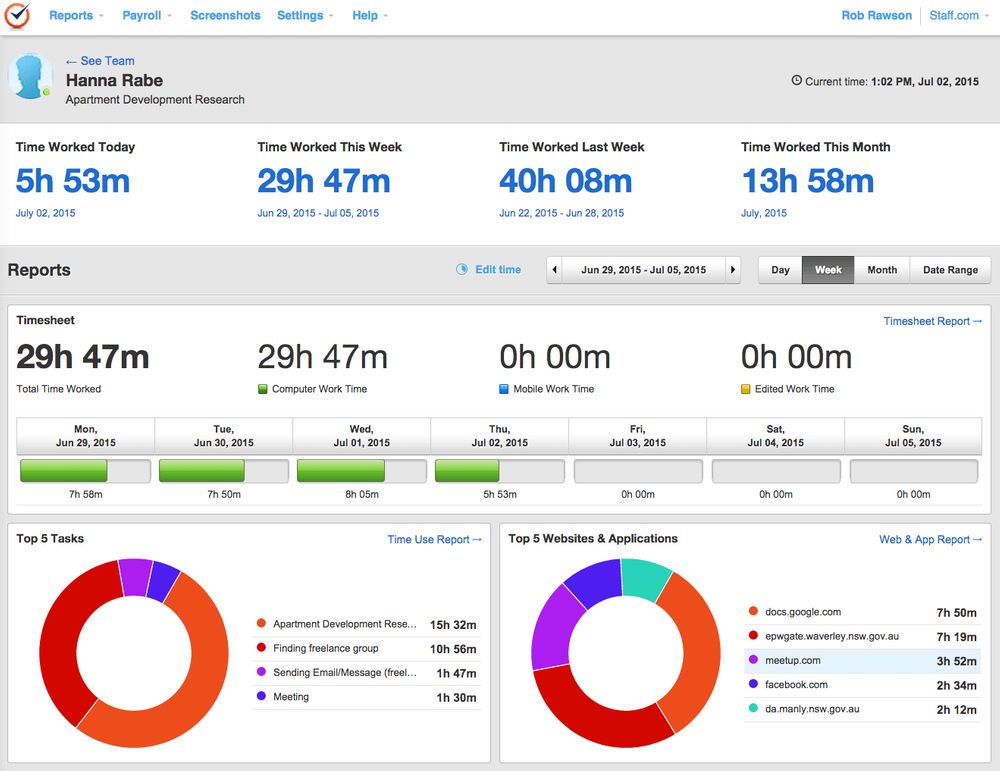 Time Doctor is a time-tracking tool that ensures no one in your organization is slacking. It tracks the time spent by every member on each project. The most prominent feature is its real-time tracking and numbers. You can enjoy other features from this tool: the automated screenshots, clients track time, detailed reports and timesheets, list of sites and apps opened, off-track reminder alerts, track breaks, and attendance tracking.
19. Google Calendar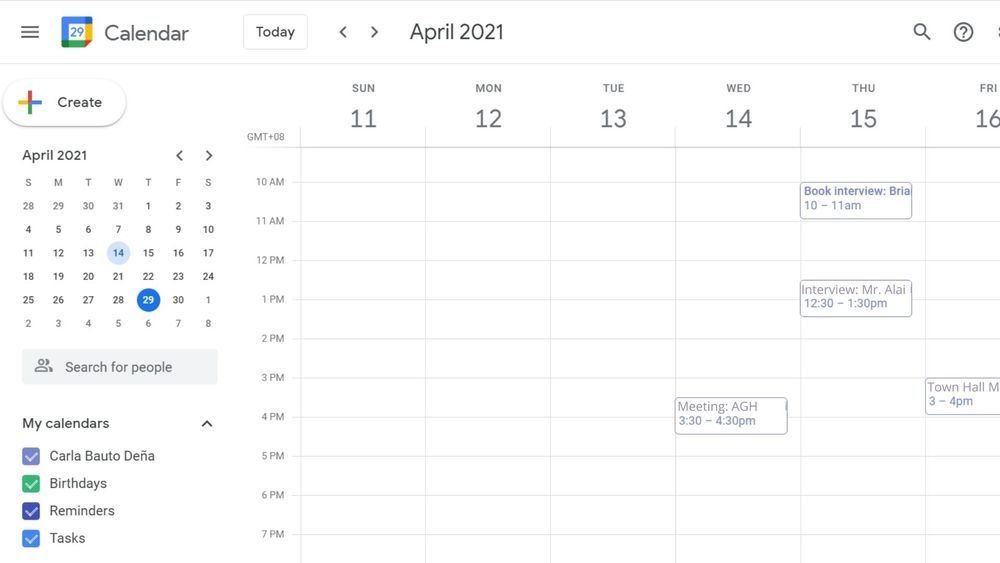 If you're still not using this tool, it's high time that you do! This time-management and scheduling calendar service is available as mobile apps and on the web. So, what's so special about it? For one, it lays down your schedule on one calendar. That means you can automatically sync in your restaurant reservations, flight schedules, and everything else on one app.
This is especially useful these days when everyone is jumping on numerous video call meetings a day. The app allows users to send Google Calendar invites with meeting details, including Zoom links, attendees, and agenda. Once you receive an invite, it automatically goes on your calendar.
SEO Tools
SEO or Search Engine Optimization would need perennial auditing and monitoring so marketers can create better campaigns. If you want to improve traffic, SEO tools are a must to track your ranking progress. Check out these two tools:
20. Ahrefs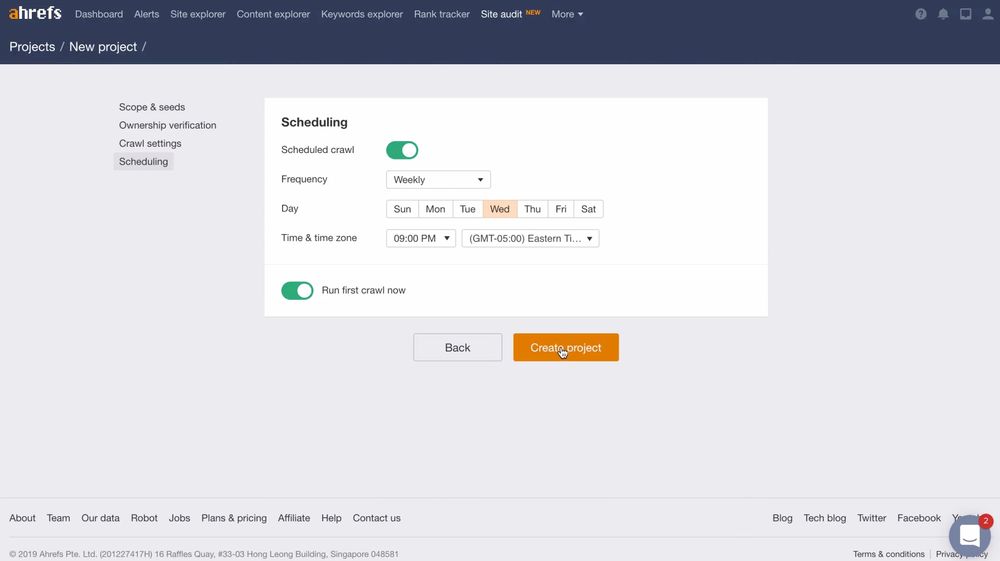 Ahrefs is the tool you should use to track your competitors' keywords and outperform them. On top of that, you can also optimize your website, analyze your competitors', know the industry's top-performing content, and track your search engine ranking.
21. SEMrush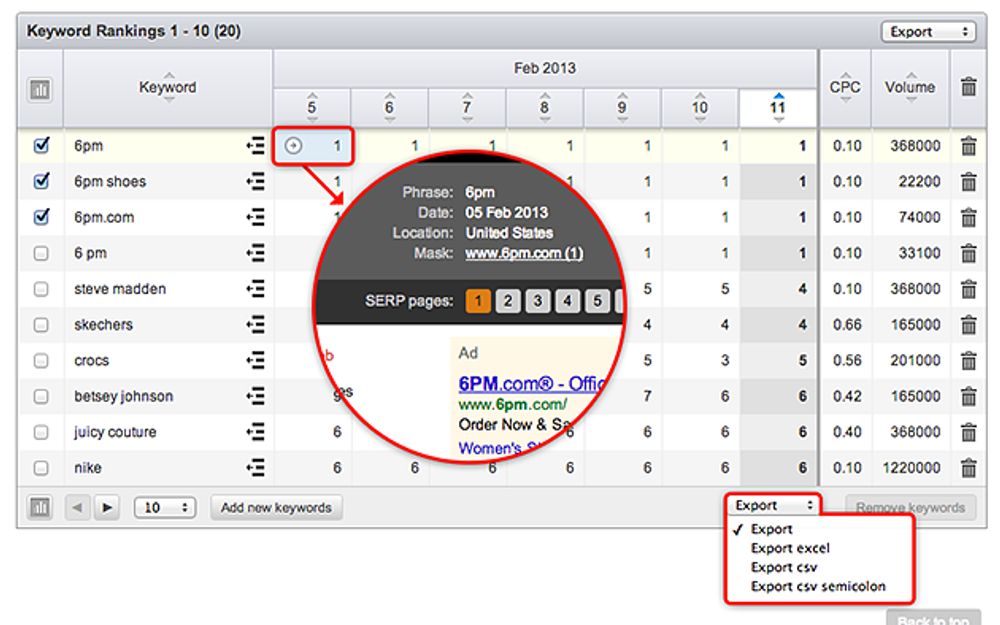 SEMrush is another effortless SEO tool fit for agencies, startups, and any business. Its easy-to-use platform is what makes it better than other SEO tools. Some benefits of using SEMrush are technical SEO audit on websites, and daily ranking tracking. You can also analyze competitors' SEO strategies, analyze your backlink profile, gather SEO ideas, and research millions of keywords.
Design Tools
Graphic design is an essential element when running marketing campaigns. Every agency needs a graphic design partner that can assist them in all their projects. Here are some quality and affordable options you can try:
22. Canva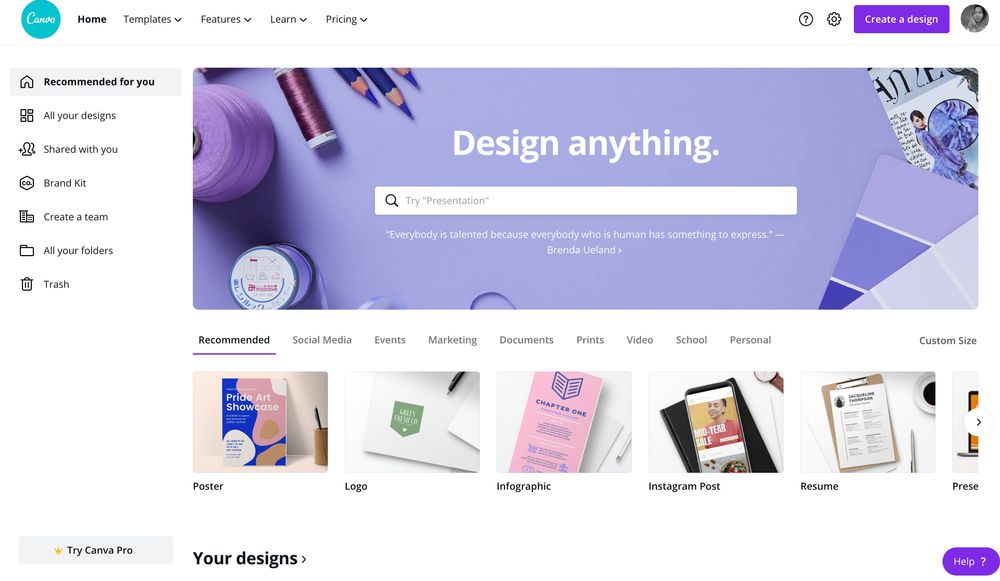 While some agencies outsource their graphic design needs, some also hire in-house graphic designers. Canva is a free tool that lets you create graphic designs from scratch or use templates. The paid version offers more features. You can enjoy features such as applying texture, cropping or trimming images, drag-and-drop speech bubble, adding text, adding effects, and more.
23. Pexels
Stock images offer awesome visuals with high-quality resolution without needing to mount a photo session yourself. Whether it's for a social media post or a blog cover visual, these images offer a great resource. Whether you're hiring a designer or creating the visuals yourself, photos from this website can add pizzazz to your project. The best thing is, all photos and videos on the website are free for commercial use. That means you can use them on your product labels, blogs, and websites.
24. Penji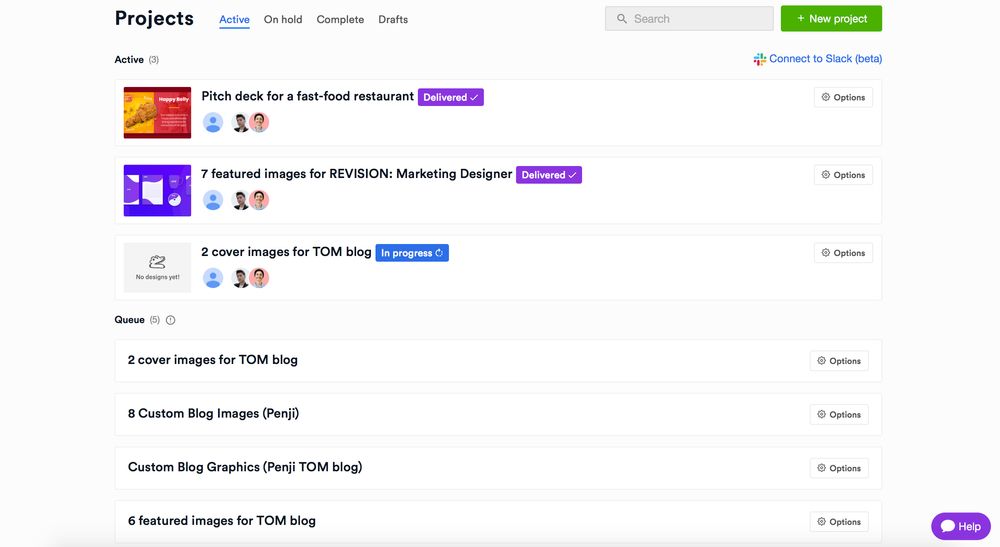 If you want a hassle-free graphic design service, then Penji is your best bet. It's an on-demand graphic design service that offers unlimited graphic designs and revisions for a fixed monthly rate. Once you subscribe, you'll gain access to a user-friendly design platform. You only need to undergo three steps. The first is to create a project and submit your request. Wait for 24 to 48 hours for the first draft and ask for revisions if necessary. Lastly, you can download from the same platform if you're 100 percent happy.
Entrusting graphic design to the experts will scale your agency even more. Sign up for a risk-free 15-day trial.
Related Post: How Graphic Design Can Affect the Success of Your Business
Website Tools
One of the most crucial agency tools is a web page creator. Since most agencies showcase their portfolio and offer through their website, they need a reliable tool to create and maintain their website. Here are two popular choices:
25. WordPress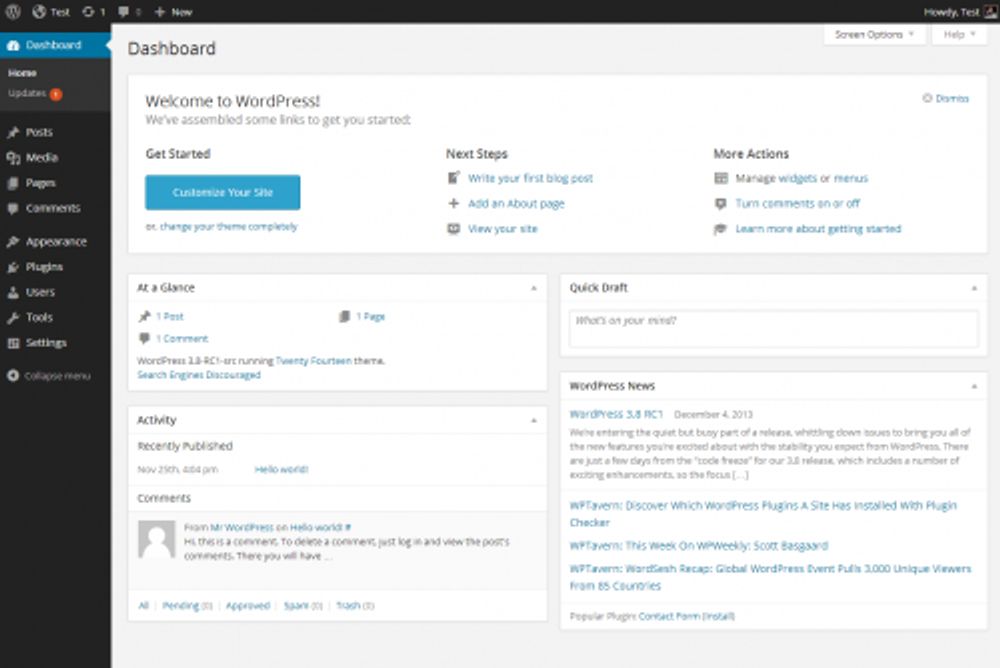 WordPress is one of the most commonly-used web page builders in the market today. It's an open-source tool that allows for third-party hosting services and customizations. The company claims 38 percent of the websites use WordPress, and that's because of the stunning themes, excellent features, and the freedom to create beautiful and functional websites.
26. Elementor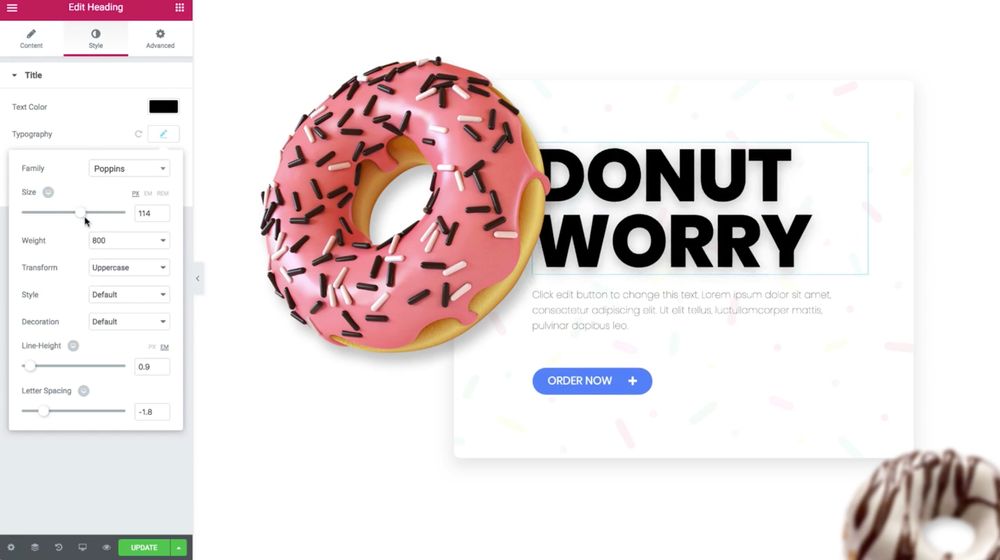 Over 5,000,000 professionals use Elementor to build their websites and for a good reason. It's every agency's one-stop-shop website builder. Elementor offers over 80 design elements that you can use to create an interface that caters to user experience. Elementor is also suitable for WordPress themes, plugins, or pop-ups.
Client Reporting Tools
When running a digital marketing agency, client reporting is one of the services offered. Client reporting entails reading and analyzing statistics week after week to see if the metrics and goals are met. Here are some agency tools for client reporting:
27. Databox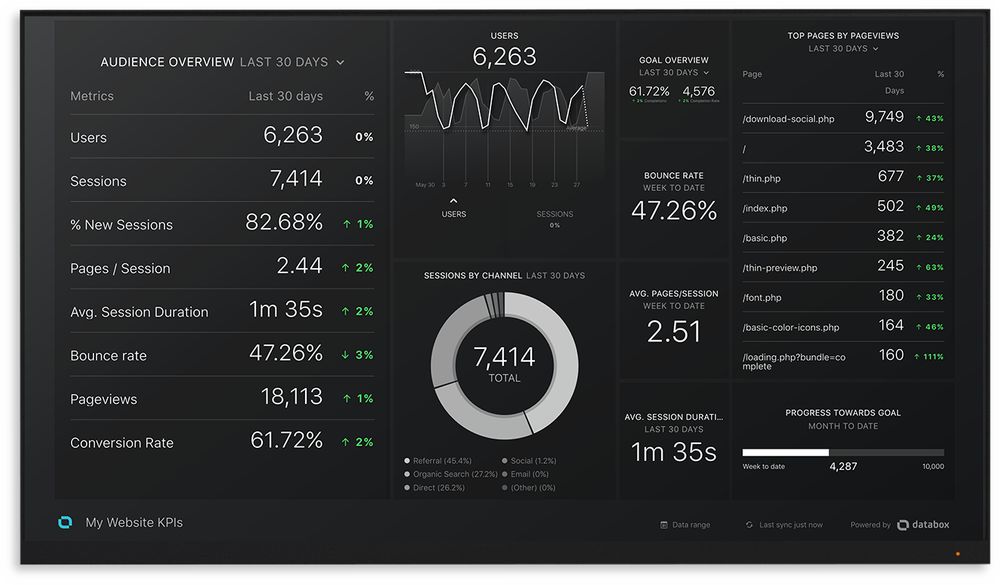 Databox is your all-in-one solution to monitor a company's performance. It compiles data from other platforms such as HubSpot CRM, Google Analytics, Adwords, Facebook ads, and more. It's easy to use and lets you analyze insights in real-time.
28. Google Analytics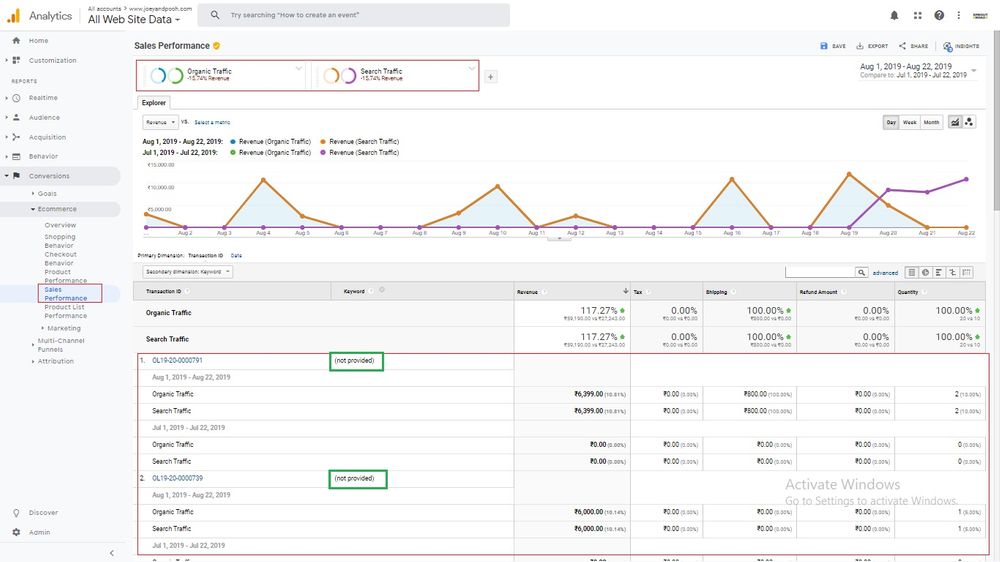 The upper hand of using Google Analytics for analyzing data for you or your clients' business is that you can get exclusive insights that only Google can provide. It's also free and is deemed as the most robust tool for analyzing website traffic. Other features you can enjoy are the Audience Overview, which lets you know where the traffic is coming from. Plus, the Goal Conversions feature, which enables you to tailor-fit campaigns according to the clients' goals.
Wrap Up
Agency tools are fundamental needs to run a successful agency. Doing tasks manually is tedious and will only take too much of your time. That being said, having a handful of these tools will automate and expedite your processes. Overall, investing in these tools means you're providing better and efficient services to your clients.