Internet Live Stats reports that there are more than 1.8 billion websites so far. That number will continue to rise as many businesses make the shift towards digital. For some others, they have yet to launch their site. But for those who have yet to make an impact, they need a compelling website design to attract their target audience.
One essential part of website design is web graphics. It's how you can let visitors stay and take action. But to captivate your target audience to stay on your site, you need custom web graphics. How can web graphics do that for your business? Learn more in this article.
Why Web Graphics are Important
A Nielsen study shows that we, as consumers, look for a more personal connection in the way we get information. This means that our brains are wired to crave storytelling instead of a long list of cold, hard facts. Thoughtful content can grab our attention, but when paired with beautiful graphics, you're giving what the brain is craving.
That being said, images are useful for sparking interest, but if you want to tell a story, web graphics are your best bet. Here are the top reasons why your website will fail without them:
Set a Great First Impression
Your website is where consumers get the first impression of your brand. CXL reported that visitors form their first impression of the main image within 5.94 seconds. The first few seconds are when they'll decide whether they like you or not. Make it count by leaving a lasting impression on them with brilliant web graphics. Having a positive impact on your visitors will mean gaining their trust and, eventually, their business.
How To Set a Great First Impression?
You need an eye-catching landing page from the get-go. After all, the point of a landing page is for your visitors to take action. It can drive more sales, increase sign-ups, or view product pages.
If you want people to stay longer on your site and reduce bounce rates, you can post the following:
Illustrations
Videos
High-Quality Product Images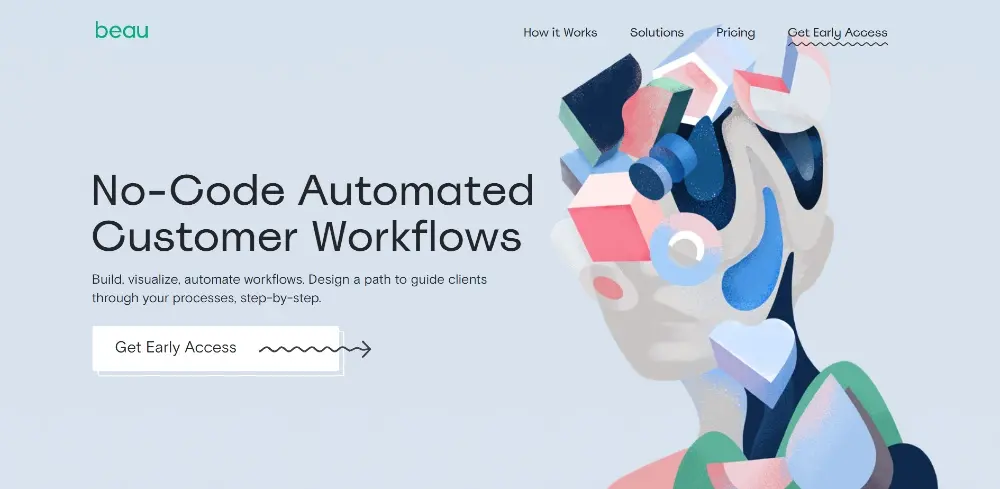 Here's an excellent example of a landing page by Beau. They use a whimsical and abstract illustration that can intrigue visitors.
More Credibility
A research from Stanford University found out that 46.1% of the 2,500 respondents said that a website's design is their top criteria when deciding a company's credibility. The study further shows that this goes beyond just images and cites the importance of graphic design in impressing prospects. This includes visual elements such as colors, fonts, and infographics, among many others.
One way you can create an infographic is by repurposing content. Bannersnack tapped experts for a blog and compiled their expert advice on the image. It's how you can share the content of a blog through visual means. Plus, it demonstrates they can be a trustworthy source as well. Check out the full infographic here.
Penji can create compelling visuals for your business. Take a look at what our designers have created for our clients.
Better Communication
There is a saying that content is king, but with compelling web graphics, your website can show a better narrative. Imagine seeing the image below on one of the articles on the Starbucks Stories website: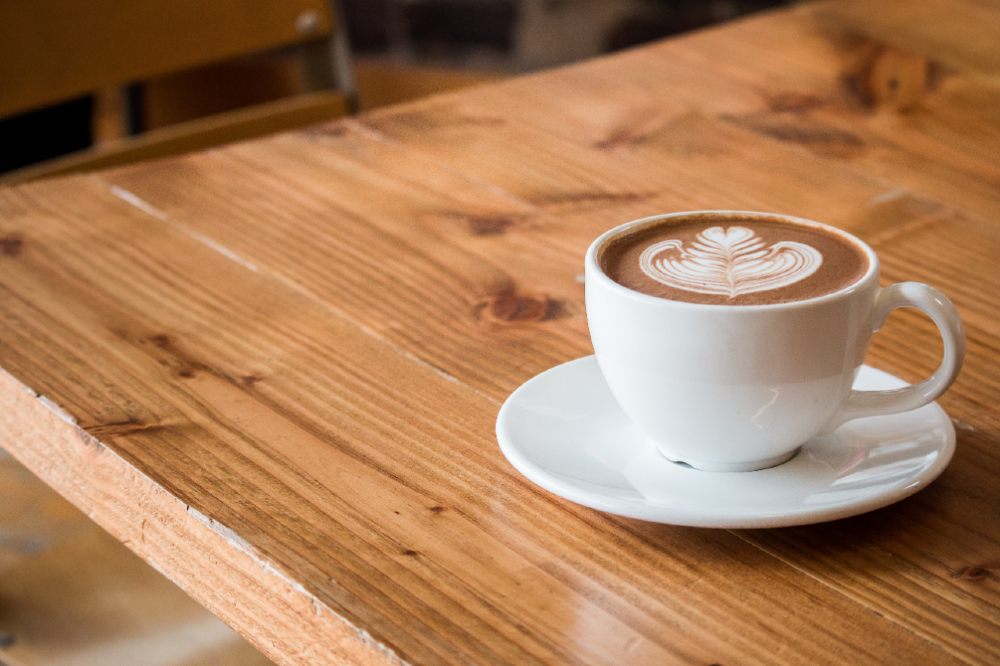 The company could have used that image and explained what their different types of coffee are, but instead, they used this infographic:

This is the reason that showing is better than telling. Or, in this case, telling with an accompanying web graphic.
Higher Search Engine Ranking
According to BrightLocal, 60% of consumers consider websites more if they include images in them. The same research also shows that 23% of consumers are highly likely to contact businesses that have an image attached to their listing. Simply put, web graphics help your website rank higher. In case you're unaware, being on top of the search list gains you more views and more leads.
One other thing to remember, even if you have high-quality custom web graphics, you need to optimize them. Why? Search Engine Journal says it can affect your website's layout and loading times. This may even affect your SEO in the long run.
Great Differentiators
Web graphics are one of the best ways to differentiate your brand from the crowd. A Skyword study shows that web content that includes amazing web graphics get 94% more views than those that use blah images. Using stock photos can get you by, but coasting along shouldn't be your goal. Instead, you should be thinking about making your brand stand out.
How Can You Apply This?
If you have a content marketing strategy in place, you can post custom blog graphics. Stock photos can only act as a placeholder, and it will not make you unique. For example, instead of settling for a stock image for the blog's cover image, you can publish a custom-made graphic. Aside from that, you can also post original infographics on your blog. Not only will you score brownie points by posting visualized data, but you will also increase your credibility and authority.
Moreover, if you post relevant images, 65% of people may remember your content longer. That's why you shouldn't use templates or stock images. It plays a vital role in increasing retention.
Check out how Hootsuite used their custom illustrations for their blog cover image. That illustration style is also present in other blog cover images creating consistency.
Also, templates and pre-designed graphics won't do a good job of creating a unique brand identity. The key here is to use mind-blowing graphic design, which we'll talk about later in the article.
Widen Your Reach
Researchers from Italy have found out that a Google+ post gets shared three times more if it has images or graphics in it. Even engagement on social media gets a boost of up to 46% when it includes excellent web graphics. It's human nature to want to look at beautiful things, so it's no surprise that eye-catching graphics get shared more.
The state of Hawaii's home page is a good example. Mostly, we associate government websites with boring design, but this one is the exception to the rule. It's just beautiful.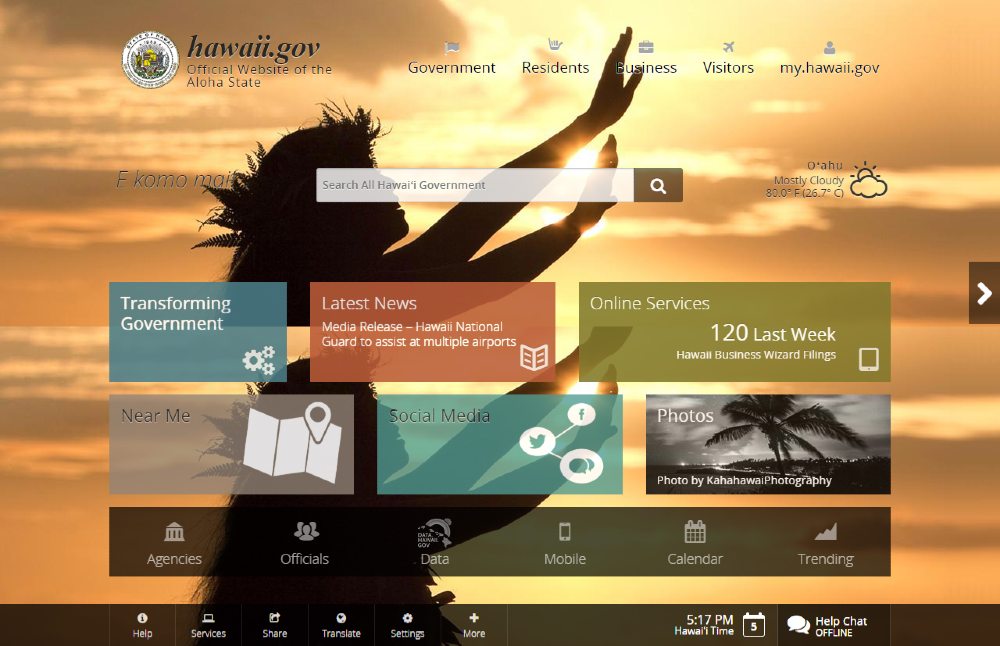 Ways to Get Great Web Graphics
Graphic Design Websites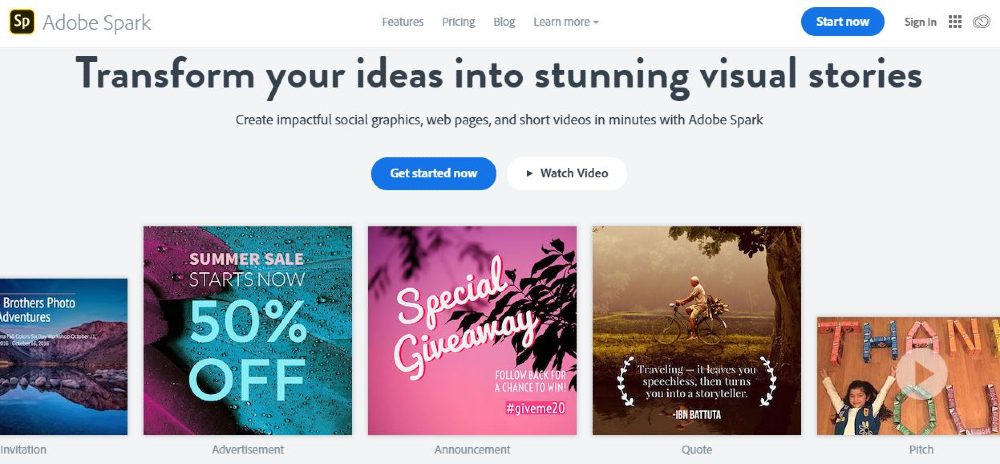 You can go the DIY route with graphic design websites such as Canva or Adobe Spark. They've become an effective short-term solution as well. In sites like these, you don't need to sign-up, so that you can make quick edits on the fly. Thus, they're a valuable resource for most small businesses.
You can create a variety of web graphics such as:
Blog graphics
Social media posts
Flyers
Hire a Graphic Designer
If you understand that some things require skills, you'll get yourself a freelance/in-house graphic designer. You can try designing a landing page, but you may not know what the appropriate colors and fonts to use. Good graphic designers know how to create works of art that you can use for your website and achieve all that we mentioned above.
You can find graphic designers on these sites:
Upwork
Toptal
Fiverr
LinkedIn
Monster
However, it can be costly. After all, freelancers would pay per-project and per-hour. What if you need different web graphics? You might have to find a different freelancer to fulfill a different web graphic design.
Meanwhile, if you hire an in-house graphic designer, you'll have to pay them a salary. In fact, Payscale finds you might pay around $50,000 to $60,000 annually.
Plus, a single designer can even become stagnant and run out of fresh ideas. Finding the right one for your brand can also be quite a challenge.
Get Unlimited Graphic Design
DIY websites and graphic designers have their pros and cons. You can have the best of both worlds if you get the services of an unlimited graphic design company. You won't have to go through the hiring process or use graphic design that's similar to what every other website has.
Plus, you can ease up on expenses with a subscription-based model because there's no hourly billing as well. And you get an unlimited number of graphics in a month as opposed to paying hundreds of dollars on one project and another and another.
Penji offers affordable yet mind-blowing graphic design that includes the creation of all types of web graphics. For as low as $399 a month, you can submit all the design requests that you like. We have professional web graphic designers that can produce high-quality designs for all your marketing strategies and website needs. Check out the web graphics our designers have created for clients.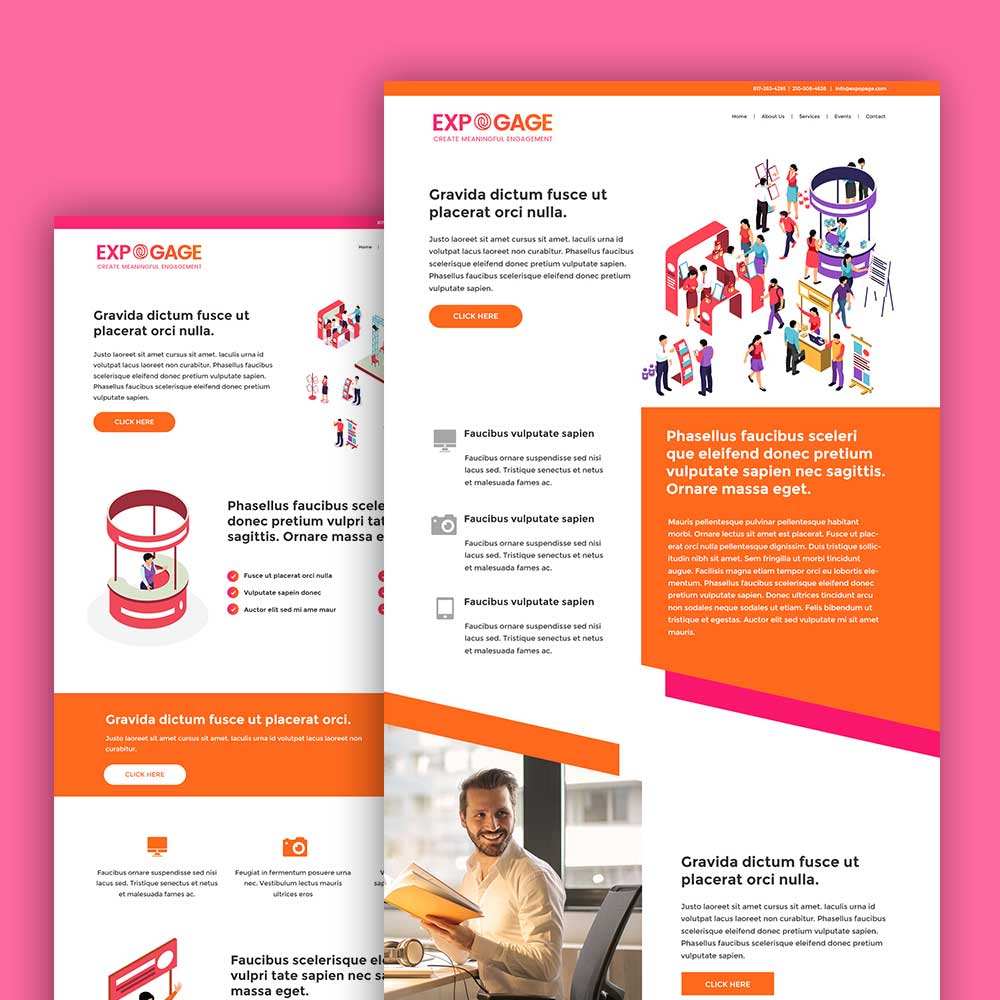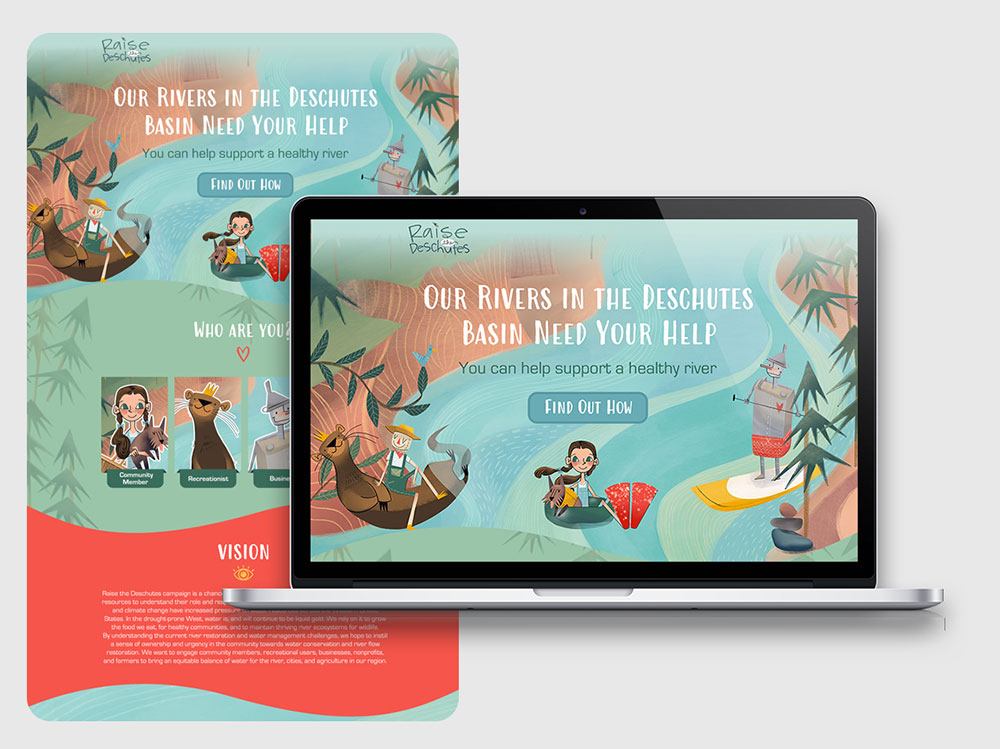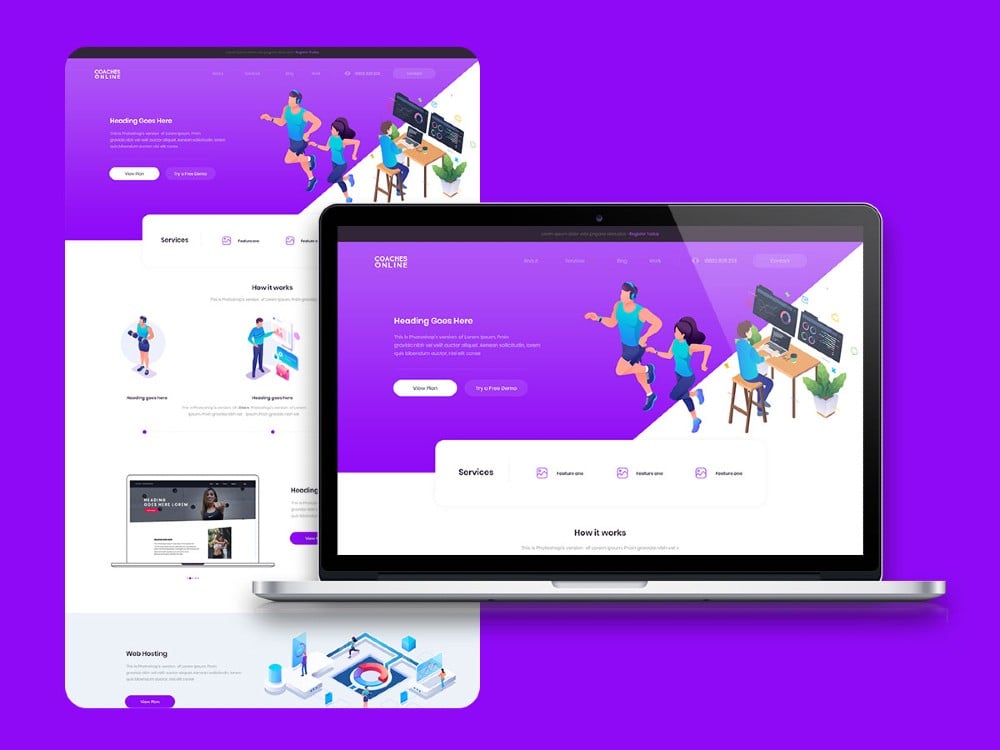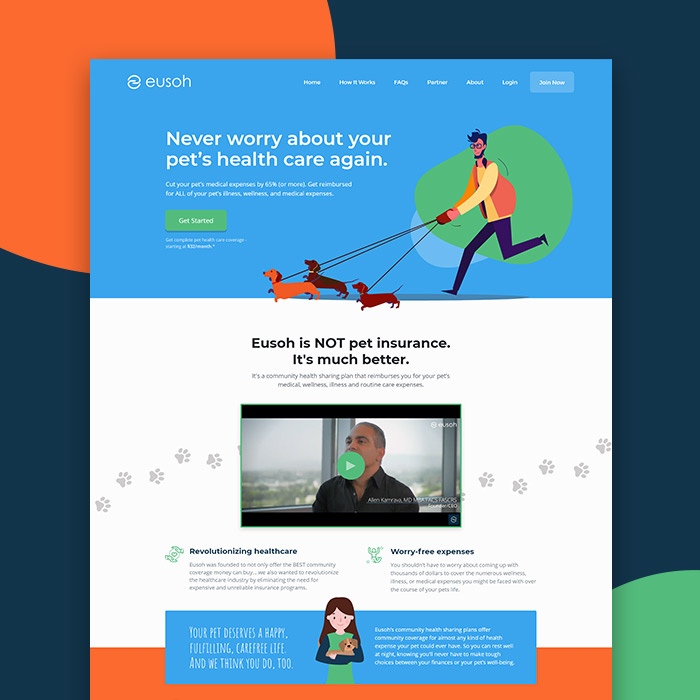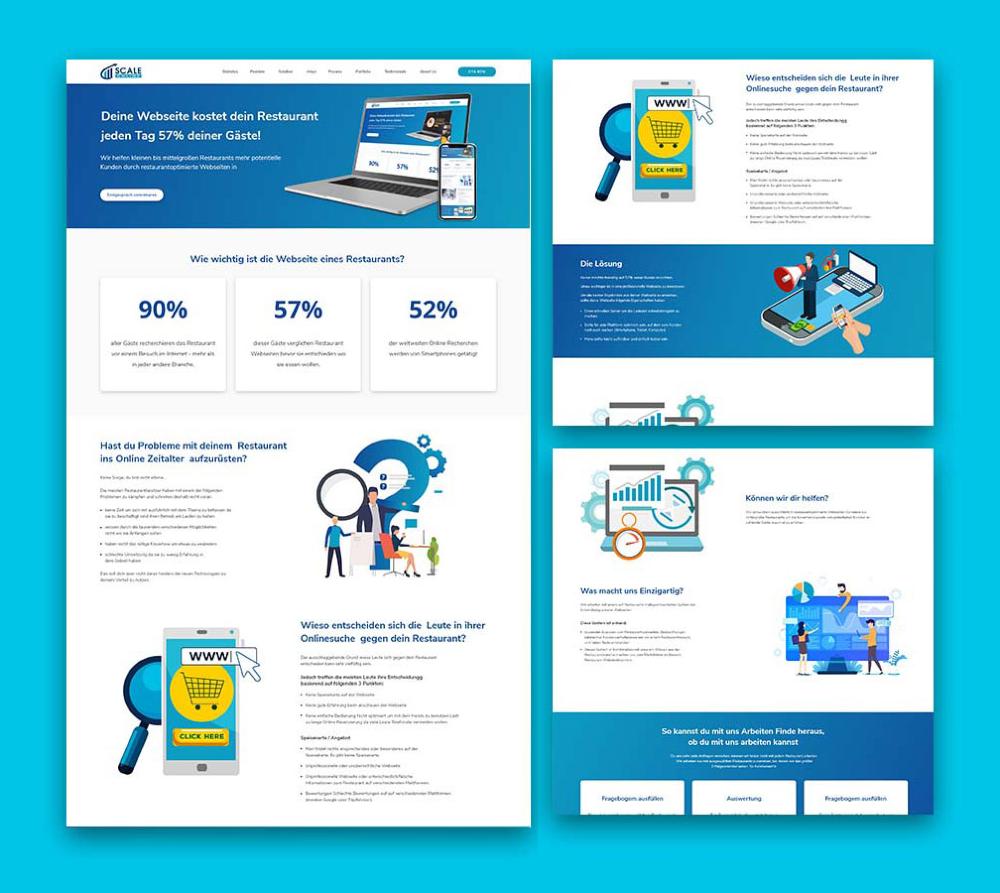 How to Request Web Graphics on Penji
The great thing about subscribing to an unlimited graphic design service like Penji is you can request any designs in one month. You don't have to worry about hiring a freelancer on a per-project or hourly basis. By subscribing to Penji, you can get all your web graphics at one monthly flat rate. To understand how you can receive graphics from Penji, here's a quick overview of how you can request any web graphic from our platform.
1: Create a Project

Once you sign up for Penji, you get instant access to the platform. To start, you need to click the +New button.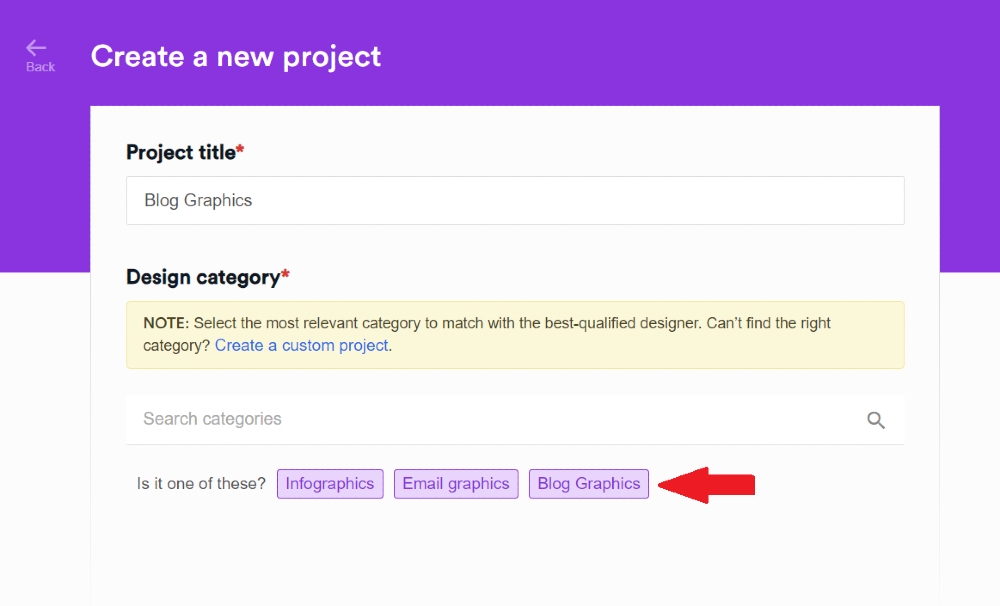 From here, you need to supply a Project title and select a Design category. Then, the Description box appears.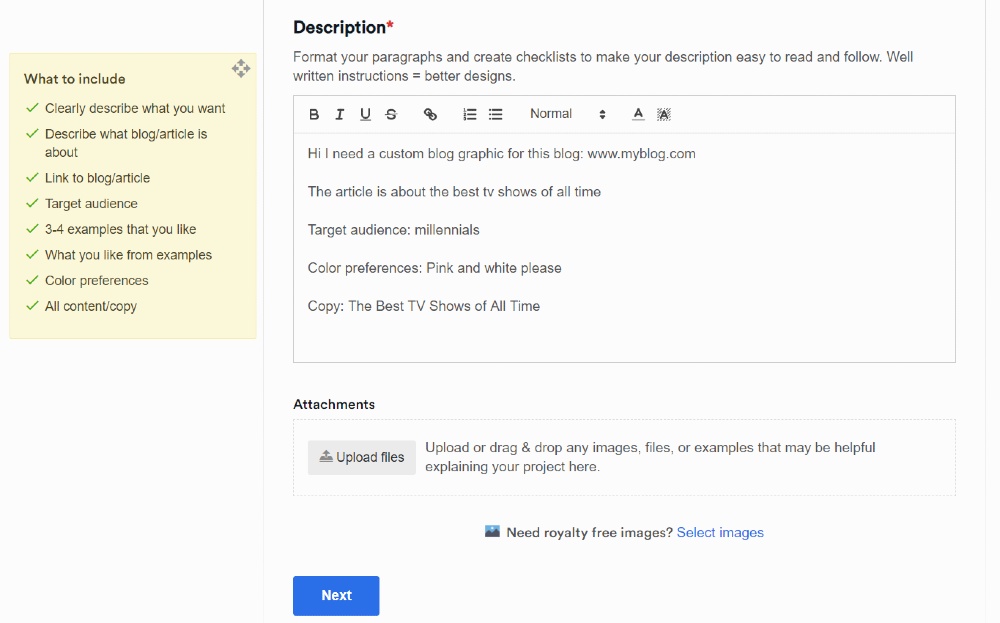 From here, fill in the details of your project.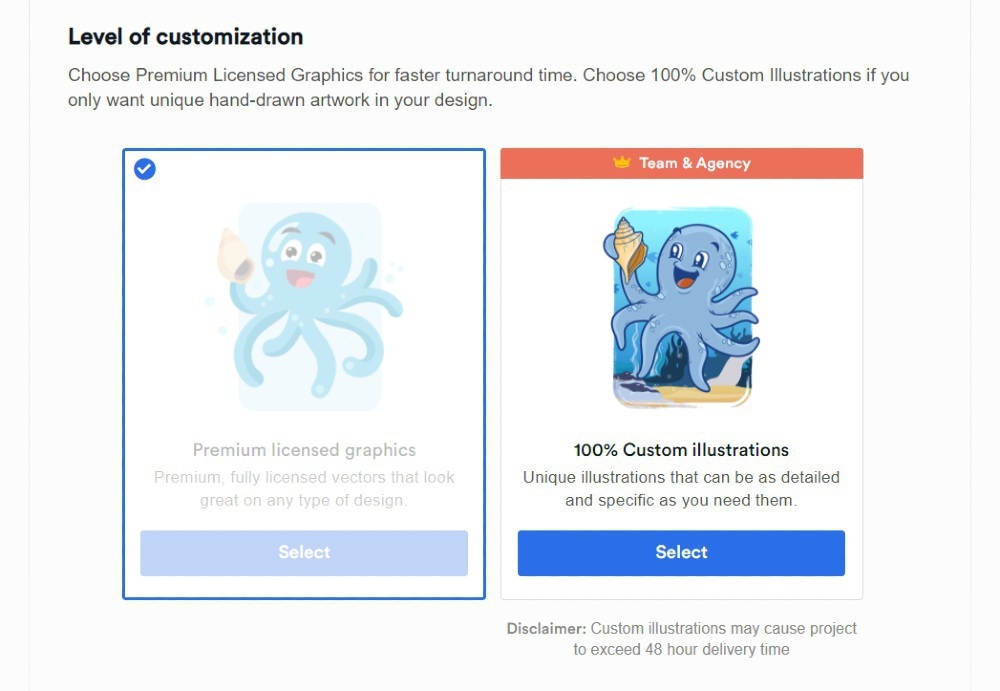 After this, click Next, then choose the Level of Customization, File Deliverables, and Associated Brand. Press the Create Project button.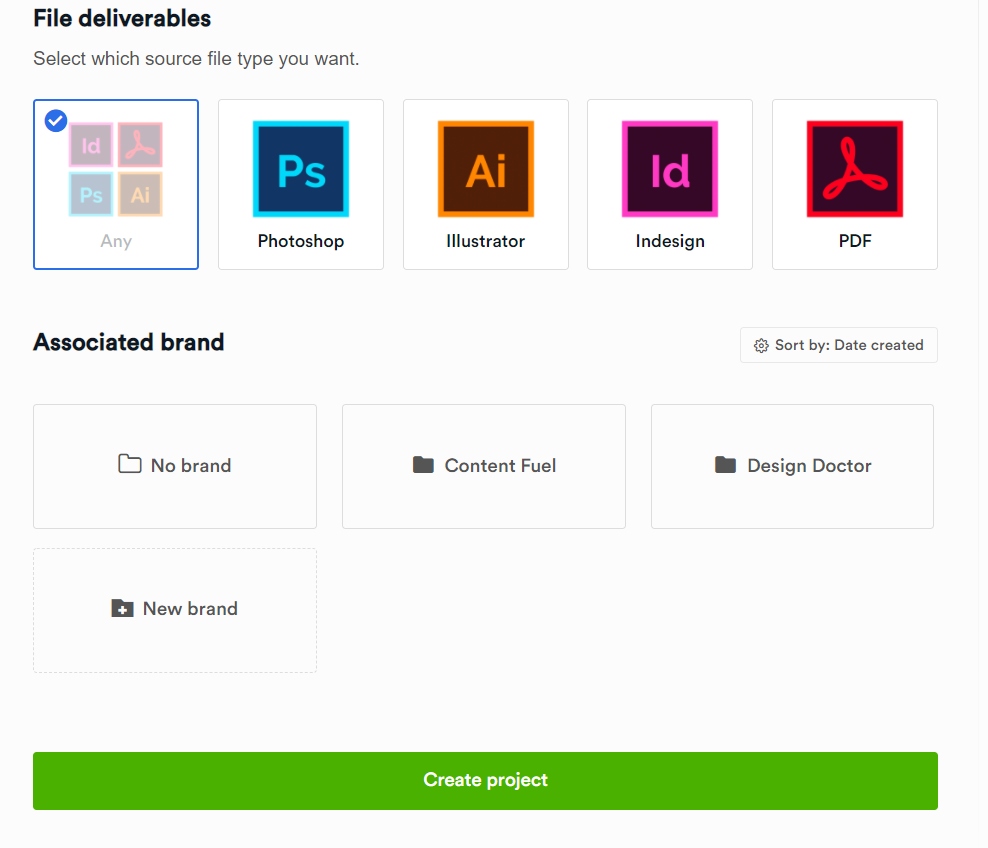 Once you have your project up on Penji, we will assign your project to a designer, and they will submit the first draft within 24 to 48 hours.
2: Review the Design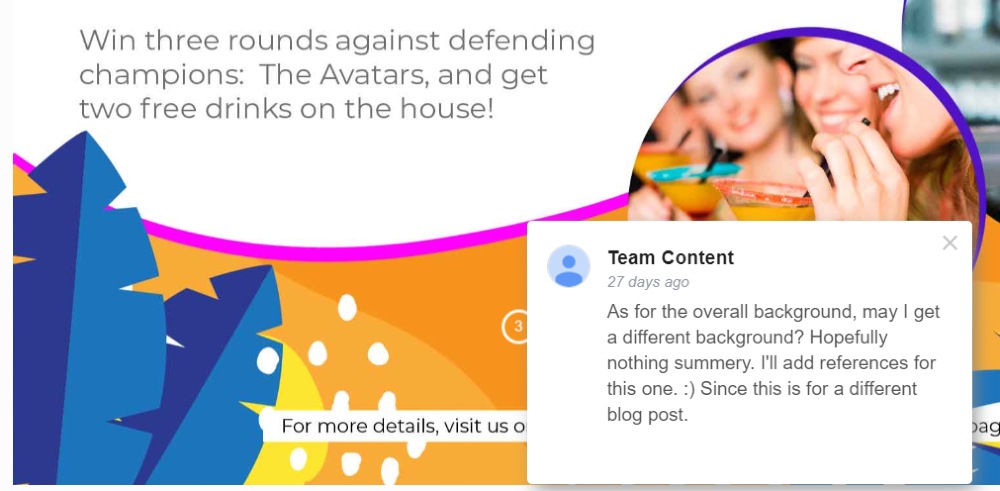 When the designer finally uploads the first draft, you can review it. If it needs more improvement, you can either relay your message on the chat or use the revision tool. When you use the revision tool, you can pinpoint the exact area the designer needs to enhance. This way, they can amend it exactly the way you want it.
3: Download the Design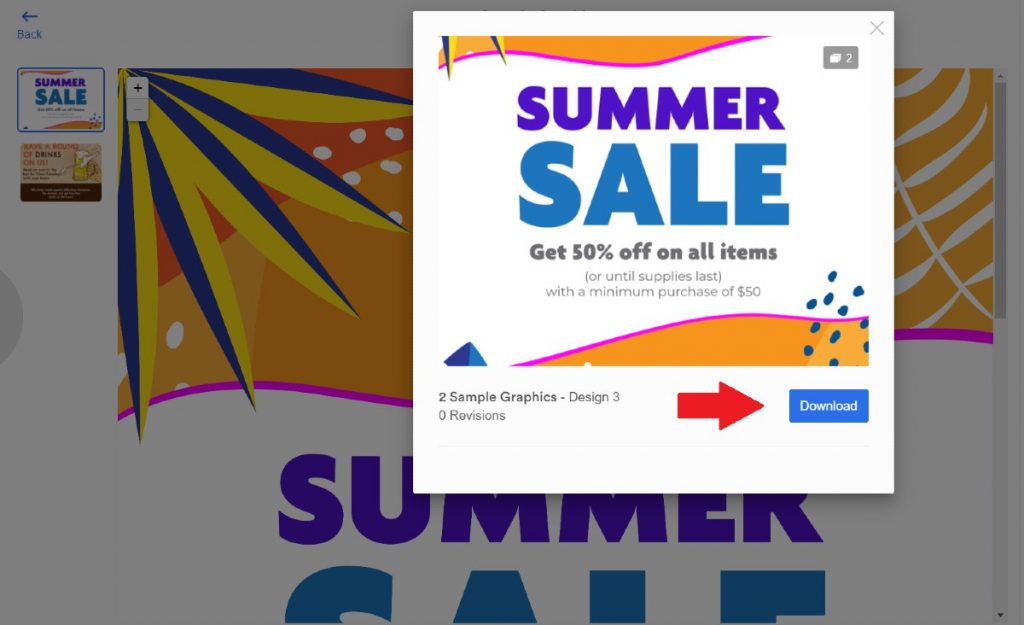 Love the designs? All you need to do now is download the design. Click the blue Download button, and the files will be saved to your computer.
Final Thoughts
Web graphics are part and parcel of a good website. Some people say that without web graphics, there would be no website. This is because they are essential elements of your company, especially if you do most of your business online. With an unlimited graphic design service, you'll get great web graphics at a fraction of the price.
So, sign up for Penji today. For only $499/mo, submit all your web graphic project requests. Plus, you can also receive website and app design, illustrations, infographics, and so much more in one affordable plan. You won't find this deal anywhere else! Subscribe today, and try our platform 100% risk-free for 15 days.