Every marketer's dream is to garner more conversions from their advertisements. Unfortunately, not all businesses have an unlimited marketing budget to diversify their ads for maximum returns. Although digital marketing is a more cost-efficient strategy, it's good to know every marketing method's advertising cost. Read on to find out about the advertising costs of some of the most popular online and traditional advertising methods.
Related Post: Business Advertising Ideas Guaranteed to Get You Sales
Top Online Advertising Methods
Most advertisers have probably invested in digital marketing, and for good reasons. Digital advertising offers a broad reach with targeting features that can scale your brand. Additionally, online advertising is also more cost-efficient than traditional marketing. Last but not least, marketers can have full control of how much they spend on marketing costs. Here's a rundown.
Google Ads Advertising Cost
Advertising on Google means you're investing in the biggest online advertising platform to date. This gives your brand leverage over others that don't take advantage of this channel. Investing in Google Ads means you'll have to choose between two types:
Google Search Network
Google Display Network
Moreover, Google advertising means many of your prospects will see your brand on search engines. There are two ways to do that. Your online ads can either appear on search results or other websites.
The search network ads appear when a prospect types in a particular query on Google search fields. Most paid ads on Google appear on the first slot on the search results and have an "Ad" indicator on the left. For example, if I type in "online advertising," this appears in the search results: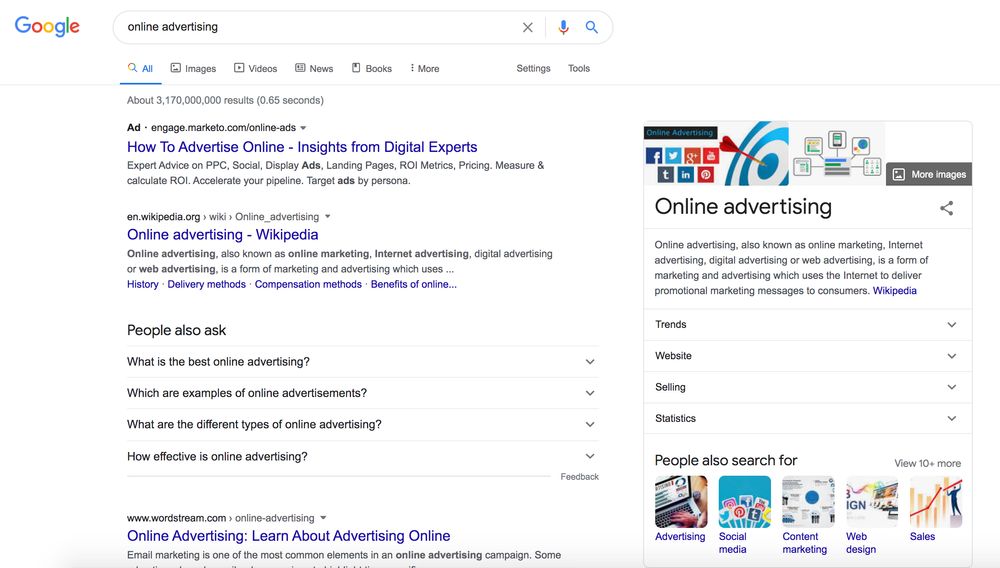 On the other hand, here's an example of a display ad or banner ad. HBO invested in banner ads and appeared on Forbes' website. Display ads can appear on websites that have similar target audiences as the brand.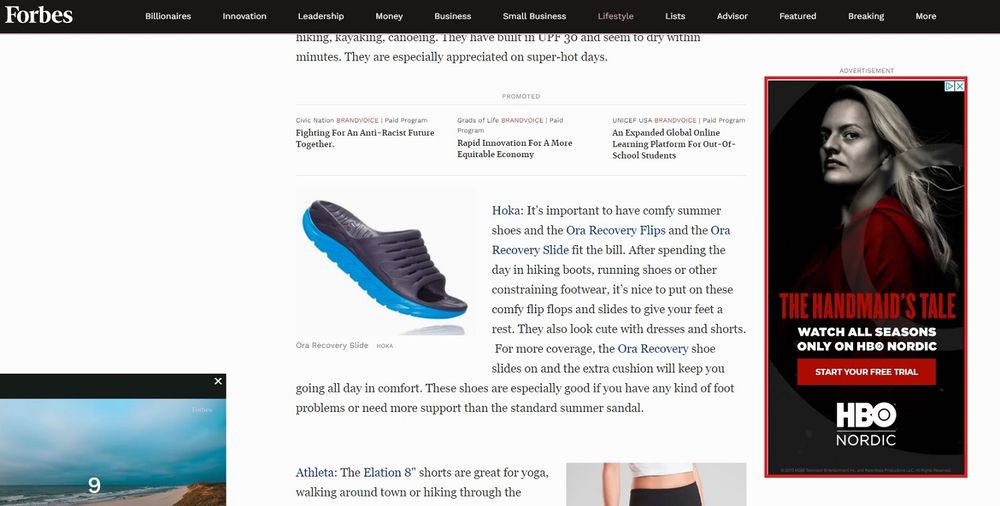 What is the advertising cost of search and display ads?
For search network ads, the pricing model is called PPC or pay-per-click. Marketers are charged whenever a user clicks on the ad. The cost depends on the auction process, and the result will determine your ad position (Ex. If your ad appears on the first, second, or third rank).
Your ad position will also depend on your maximum bid and quality score. That said, when your ad takes the first rank on search results, it doesn't mean you paid the highest bid. It could also mean that you attained a high-quality score (range from one to 10).
On the other hand, the advertising cost for Display Network depends on three pricing models:
CPC (Cost-Per-Click) – The marketer pays a particular cost whenever a user clicks on the ad.
CPM (Cost-Per-Thousand-Impressions) – The marketer pays a fee when the ad reaches a thousand views.
CPA (Cost-Per-Acquisition) – The marketer pays whenever the ad converts a lead.
That said, there is no exact advertising cost for Search Network. However, the average cost of investing in the Google Ads platform is about $1 to $2 per click. The prices will set marketers back at almost $10,000 a month.
Related Post: Banner Ad Design Best Practices Every Non-Designer Should Know
Facebook Ads Advertising Cost
The number of Facebook monthly active users reached 2.8 billion in 2020. That goes to show the vast business opportunities Facebook offers. One of the top reasons why marketers also advertise on Facebook is due to its extensive reach. Plus, Facebook advertising allows you to fine-tune your reach by setting the audience's demographics, behaviors, interests, employment, and more. Here's an example from Lego: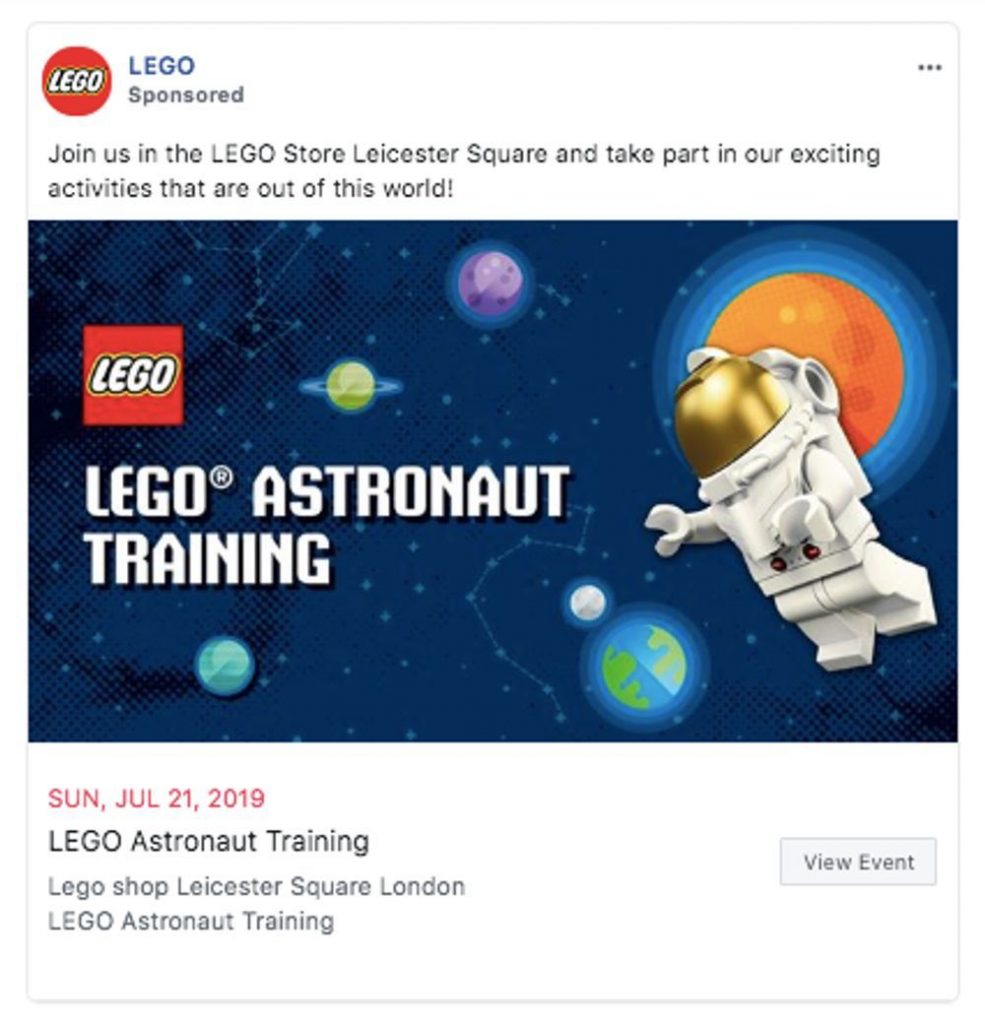 Whether marketers are advertising organically or investing in paid Facebook advertising, they can gain traction quickly. Compared to Google Ads, the pricing model for Facebook Ads also runs on various CPC and CPM models. Marketers can also set maximum bids for their Facebook ads.
You can set a daily, weekly, or lifetime budget for your Facebook ads. Facebook then spends this budget on well-performing ads. Once the maximum budget you set is reached, Facebook pauses the ads. Then you can opt to put in another maximum budget to continue the ads or create new ads.
What is the advertising cost of Facebook Ads?
The advertising cost of Facebook Ads will depend on various factors such as location and industry. The most costly industries are finance, customer service, and insurance. For the finance industry, the average cost per click is $3.77. For customer service, the average cost per click is $3.08, and for insurance, it's $3.77.
And in all other industries, the average Facebook ad's cost per click is $1.72. On the other hand, the average cost per thousand impressions is $7.19.
Instagram Ads Advertising Cost
Instagram is another platform where your brands can create compelling images and videos to attract more prospects. The upper hand of advertising on Instagram is that your ads appear on users' feeds just like a regular post. Here's an example of a Stories Ad from Babbel: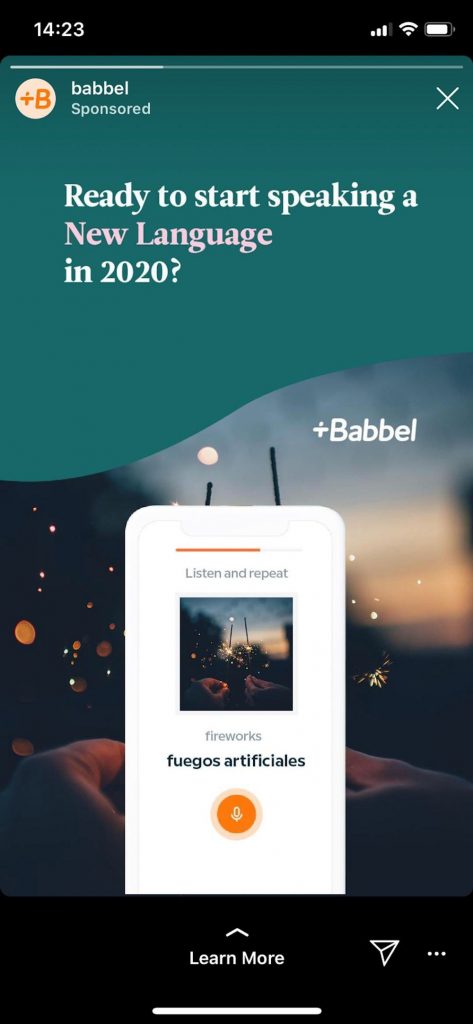 Instagram also lets you create ads based on different formats, just like Facebook. You can create Stories Ads, Photo Ads, Video Ads, Carousel Ads, Collection Ads, and Explore Ads. Here's also another example of a Post Ad from WP: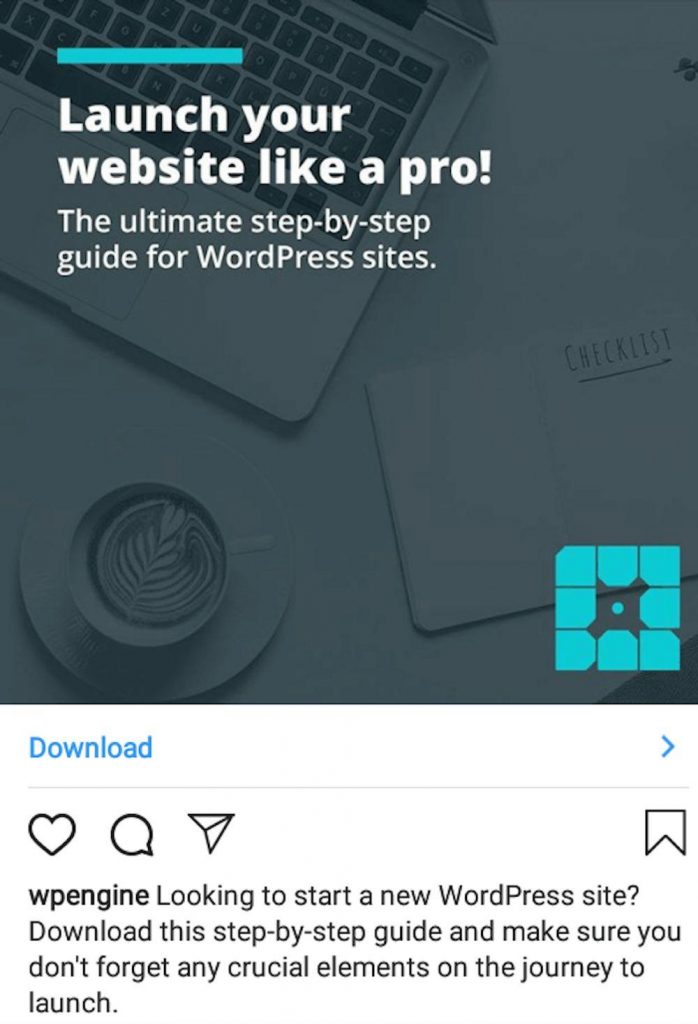 Because Facebook acquired Instagram, the pricing model and advertising platform are very much similar to Facebook. Instagram advertising cost will depend on an auction-based process as well. Marketers can pay a cost per click and set daily, weekly, and lifetime budgets similar to Facebook.
Since both Instagram and Facebook advertising use similar platforms, it's easy for marketers to create ads if they invest in these channels.
What is the advertising cost of Instagram Ads?
The advertising cost for Instagram Ads is also close to Facebook advertising costs. Depending on the bidding model, Instagram advertising costs can be made affordable for small businesses.
According to WebFX, the average cost per click for Instagram Ads is between $0.20 and $2 across all industries. On the other hand, the average cost per 1,000 impressions is $6.70.
Top Traditional Advertising Methods
Conventional marketing still works to this day. The only challenge is to think of something unorthodox or extremely eye-catching to reel prospects in. Marketing experts say that people are exposed to about 4,000 to 10,000 ads every day. Being bombarded with so many visually-centric ads, consumers tend to cherry-pick the most amazing ones.
Another advantage of traditional marketing is its extensive reach. Although not very targeted like digital marketing, it's still worth betting your bottom dollar on these marketing strategies. As for the traditional advertising cost, here's a rough estimate of how much marketers will spend.
Direct Mail Advertising Cost
Snail mail or direct mail marketing is an excellent way to reach out to your prospects. It assures that you're sending your offers directly to them. Compared to other traditional advertising methods, direct mail advertising costs relatively lower. Plus, the returns are impeccable. Here's an example from Penji: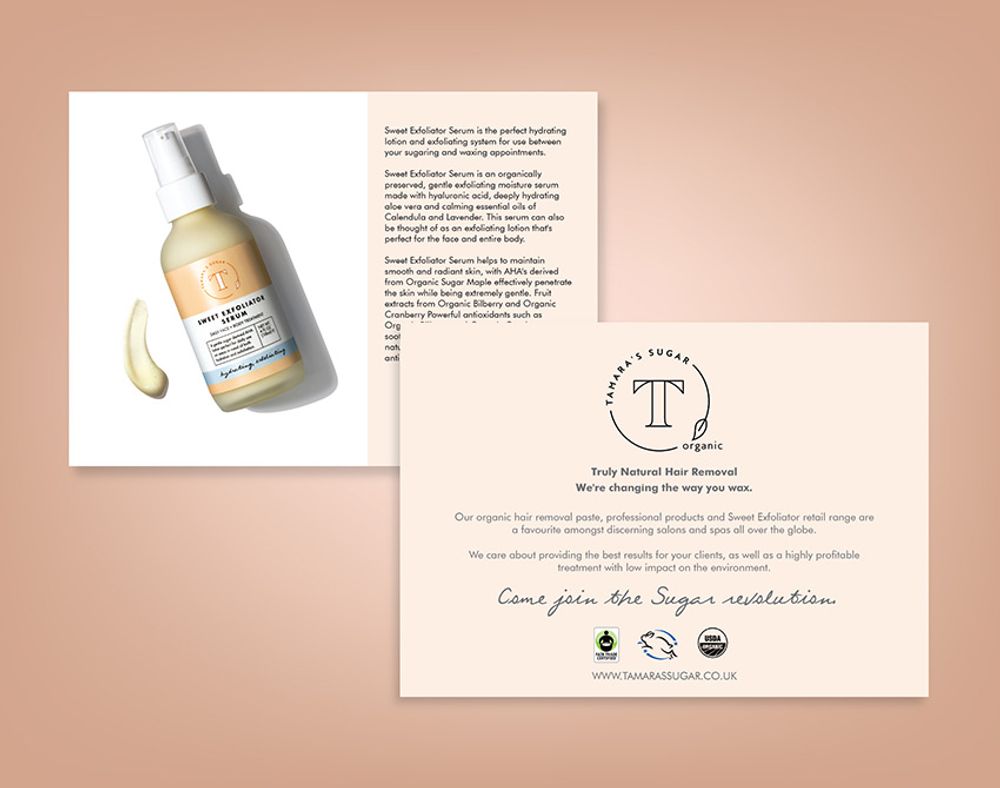 What is the advertising cost of direct mail marketing?
There are many factors to consider when mailing your promotions to all your prospects or customers. If you have the creative chops, then you can DIY the design. Otherwise, you'll have to hire a graphic design service, which will range between $50 to $7,200, according to WebFX.
Then, you'll also have to pay for the supplies (stamps, ink, envelope, paper, etc.), which will probably cost $51.40 per batch. Added to that are the courier's mailing costs. Stamps' mailing costs can range between $0.36 for a postcard to $0.55 for a first-class mail letter. Let's say you're sending 1,000 first-class mail letters. That will amount to $550!
Print Advertising Cost
Print marketing can be any tangible promotional material handed out to customers. Or some of these print marketing collaterals are also displayed in certain areas or events. Print advertising materials can include flyers, posters, business cards, tradeshow banners, and more. Here's a poster design from Penji: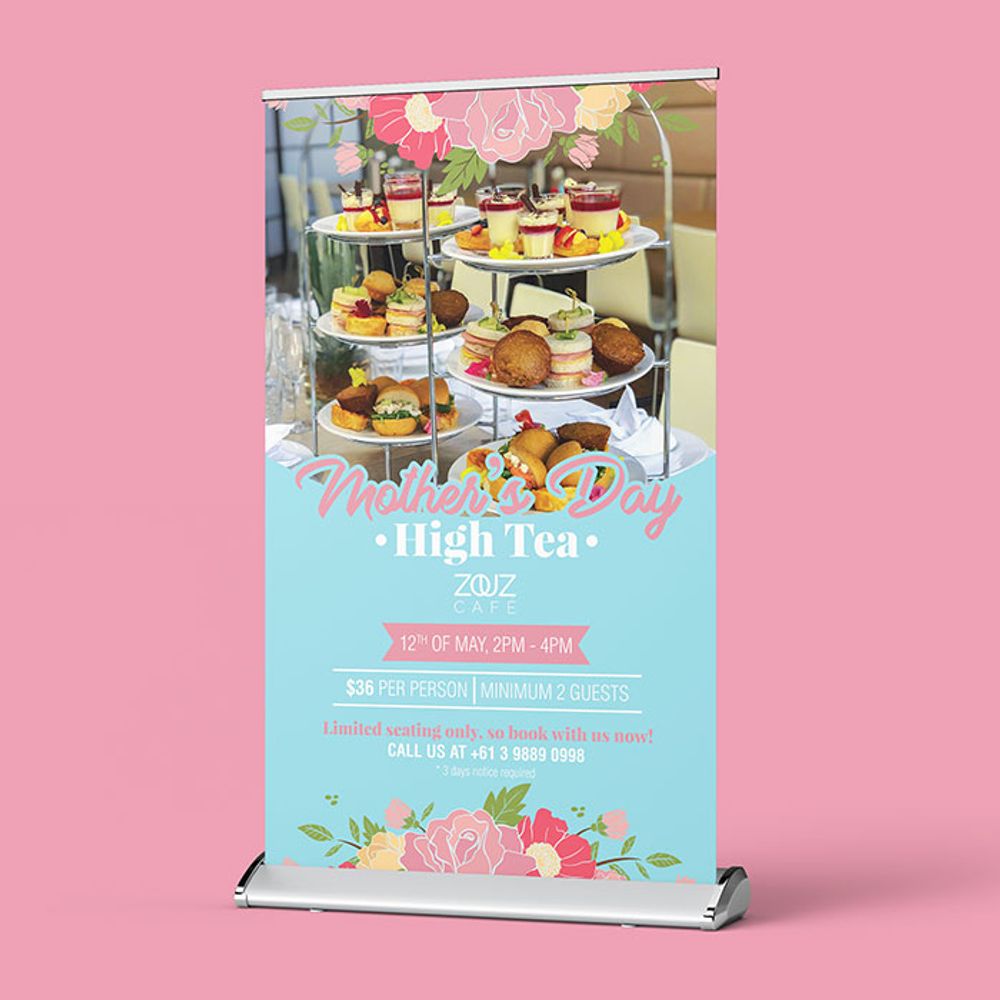 The benefit of investing in print marketing is its relatively low marketing costs compared to other conventional strategies. That's because you only have to spend on the print ad design and materials. However, the graphic design service you choose will gravely impact the overall advertising budget.
What is the advertising cost of print marketing?
Freelancers may set you back around $25 per hour. Techcrunch estimates a design firm will cost around $150 to $600 per hour, depending on the location, expertise, and size. Also, add the printing costs to that. PrintRunner charges $39.47 for 2,000 flyers with a 4.25" x 5.5" size.
Simple and small-sized flyers undoubtedly cost less than bigger ones. Also, posters with high-quality materials and design will undeniably cost more than low-quality ones. Overall, it will still depend on the bulk materials you buy and the graphic design service you choose.
You may have to pay a bit of labor for posting or handing out print promotional materials. Better yet, you can do it yourself to save on marketing costs.
Billboard Advertising Cost
One of the most popular out-of-home advertising is billboard advertising. It's easy to hook passersby with compelling visuals and copy. Therefore, make every billboard count. Here's an example from McDonald's: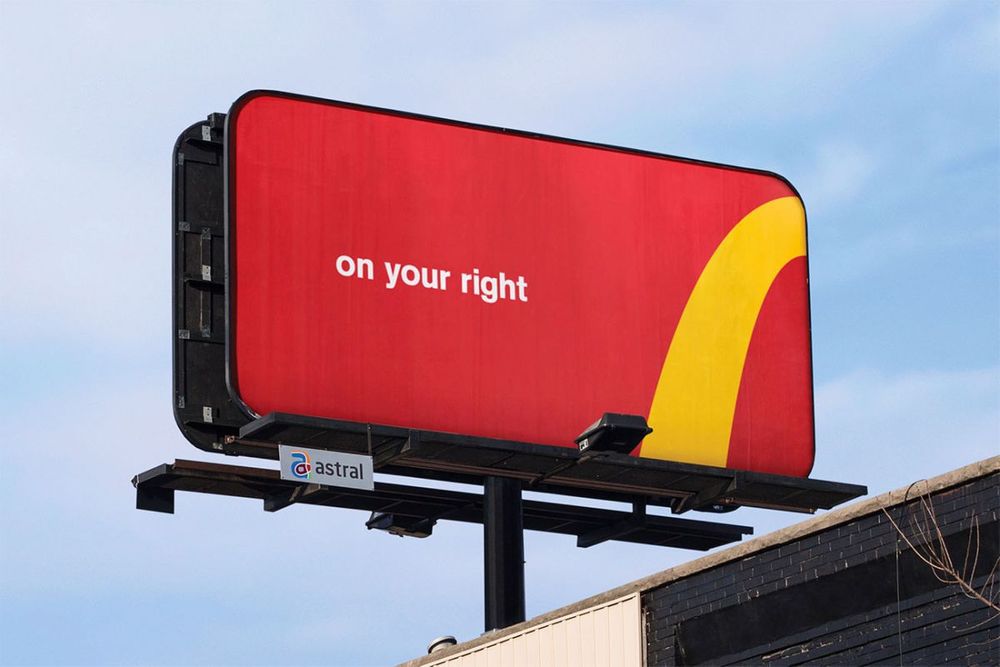 The drawback of billboard advertising is its high costs. Some crucial factors to consider that impact marketing spend are design services, billboard materials, installation fees, and monthly space rental.
The billboard design is the most critical part of your advertisement. If you fail this, you're throwing money down the drain as no one will take notice of your ad. That's why it's recommended to entrust the billboard design to experts.
However, if you're strapped for cash, you can subscribe to on-demand graphic design services. These subscription-based design companies don't only make billboard designs, but they also take care of other branding and marketing designs.
What is the advertising cost of billboards?
You can either hire freelance graphic designers, in-house graphic designers or work with a design. But these options may cost you a lot. Subscribe to on-demand design services instead, which will cost as low as $399 a month for unlimited design projects. But that's not all.
According to Fit Small Business, physical billboard ads will cost you around $1.50 per square foot. Plus, you'll have to hire people to install the billboard and monthly rental. You'll have to shell out about $750 to $1,500 a month in rural locations and up to $14,000 in metropolitan areas.
Digital billboards, on the other hand, cost relatively higher, which will set you back at $15,000 or more per month.
TV and Radio Advertising Cost
Two of the most common traditional marketing strategies are tv and radio advertising. While both these methods offer extensive reach, the process isn't targeted. So you're likely marketing to people who might not even belong in your target market.
What is the advertising cost of tv and radio marketing?
Fit Small Business estimates $115,000 for a quick 30-second commercial in bigger networks. Added to that is the production cost, which will range between $2,000 and $5,000.
Moreover, radio marketing costs can range between $200 to $5,000 weekly. This will also depend on the size and location of the radio station's audience.
Penji for Your Marketing Graphics
Now that you know the topmost online and traditional advertising methods' rough estimates, it's time to scout for design services. As mentioned, on-demand graphic design companies like Penji offer more bang for your buck. There are no hourly rates or per-project rates. You only have to pay a fixed monthly fee in exchange for unlimited designs and revisions.
Subscribing to Penji also means you'll have access to a hassle-free design process. You'll have a team working with you, which ensures a fast turnaround and quality outcomes. Here are some of Penji's traditional and online marketing graphics: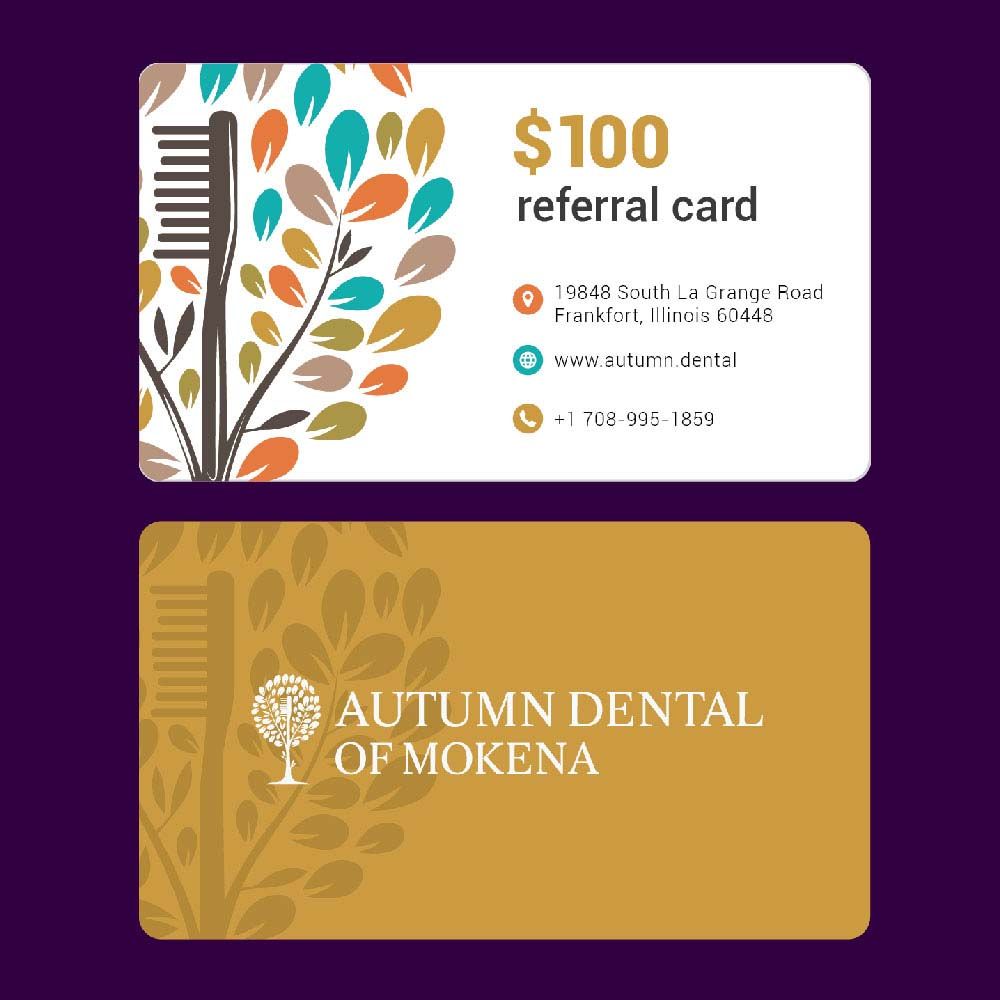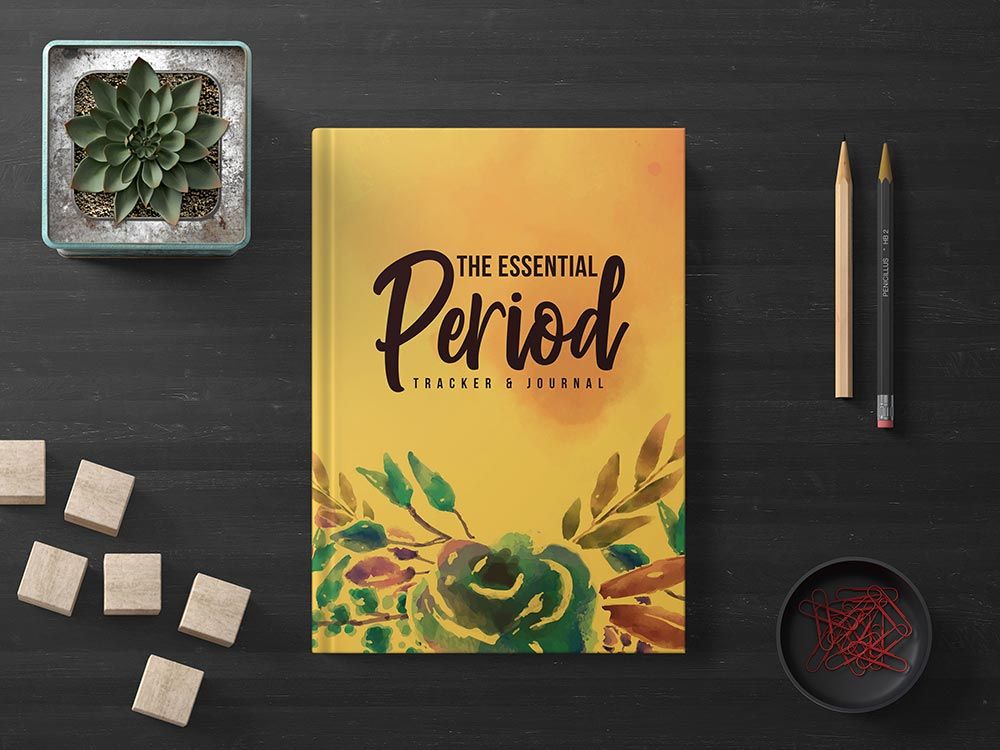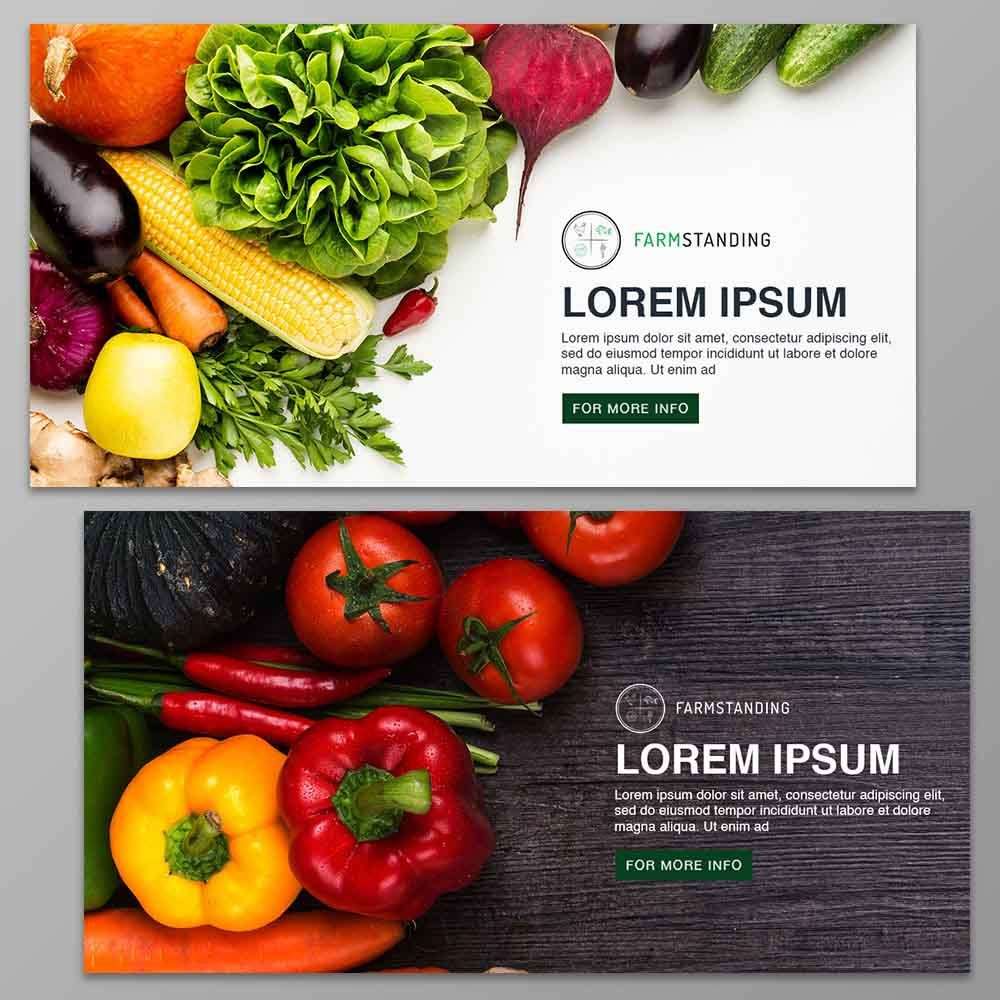 If you're ready to try convenient, affordable, and quality design service, try Penji for 15 days risk-free. Sign up here and submit your first design project!