Whether you're running a startup or a large corporation, investing in business advertising is the only way to garner more sales. And nowadays, investing in one or two advertising methods won't suffice. To gain more online presence and dominate offline popularity, businesses must diversify their business advertising ideas.
If you're stuck on which business marketing ideas to invest in, here are 17 methods that will forge your business forward.
Digital Business Advertising Ideas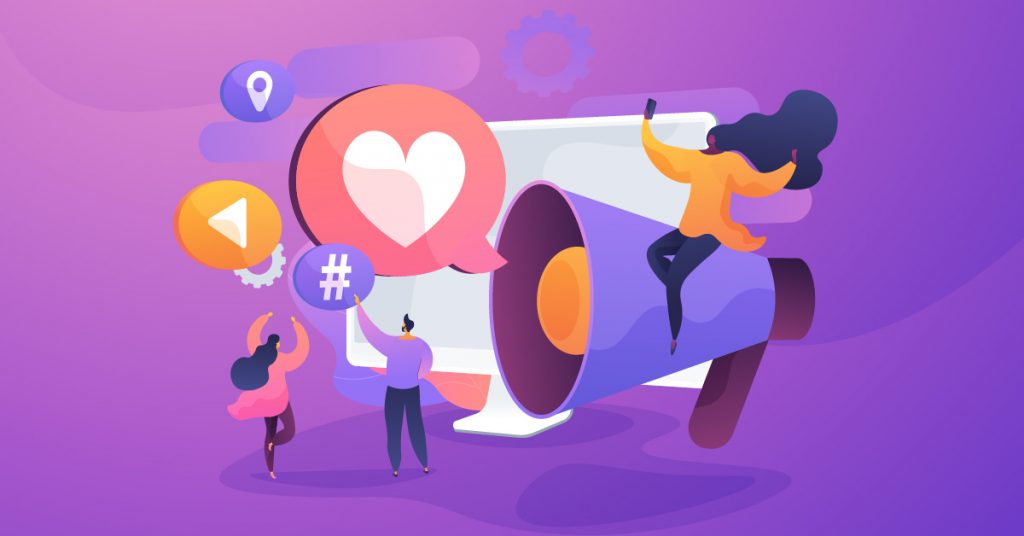 Social media advertising
Social media networks are one of the first channels marketers tap into when thinking of business advertising ideas. For one, it can be free when advertising on social channels. Secondly, advertisers reach a vast audience because almost all people are online. Moreover, advertisers can choose the right channels to get quality leads. By knowing their audience a bit more, advertisers will know which social channels they frequently spend their time on.
Related Post: Creating a Social Media Design Strategy that Works
Set up Google My Business
Google My Business is another excellent opportunity for businesses. This platform lets brands boost their online presence. They can edit and manage their information and show up on Search and Maps. This way, it'll be easier for customers to know more about their business or leave reviews. Setting up Google My Business will let companies engage with their audience more. Plus, it's free!
Invest in Google Ads
Using paid online business advertising ideas means you get to choose from various methods and budgets. One of the most popular platforms is Google Ads, where the payment system runs through bidding. Using Google Ads for paid advertising means your brand has a higher chance of showing up on the biggest search engines online. With Google Ads, you can choose between Display and Search Networks. Your brand can show up on the first pages or as banner ads on various websites.
Publish blogs
Content marketing is undeniably one of the most influential and cost-efficient online advertising strategies to date. Content should be in tandem with SEO or Search Engine Optimization. By using relevant and well-researched keywords, your brand can rank in search engines' first pages. When publishing blogs, ensure that they are relevant, valuable, and easily digestible. Here are a few tips:
Choose topics that help resolve audience pain points
Make your blogs entertaining by adding humor
Create better structure by using bullet points and captivating images
Write tutorials, listicles, how-to guides, etc.
Ensure on-page, and off-page SEO are topnotch
Write guest posts
It can be challenging to boost brand awareness, especially when you're going neck and neck with more prominent companies. But if you've already set up content marketing, try to venture into guest posting. Tap into other websites with similar audiences and write stellar guest posts. Writing guest posts means your content will have the ability to increase readership without even advertising it yourself.
PRO TIP: Choose authoritative websites for guest posting to ensure you're tapping into quality leads.
Have your business listed
Online business directories are crucial if you want more people to know about your brand. Don't neglect to have your business listed in the top online business directories. If you want to increase visibility, tapping into as many online business directories is a good way to start. Here are a few to help you kick-start your listings and add to your business advertising ideas:
Yahoo!
Foursquare
Bing
Zillow
Yelp
TripAdvisor
Whitepages
DoorDash
MapQuest
YellowPages
Zomato
CitySearch
Leverage positive business reviews
Social proof is vital now more than ever. Consumers' purchasing habits now involve checking online reviews before committing to buy a product or subscribe to a service. And this is where you can put your offers front and center by showcasing good reviews. Make it fun and creative. You can either bombard your social channels with positive reviews or create a blog about happy customers sharing their experiences. Better yet, create a fun video, compiling all the excellent customer reviews about your products or services.
Create a tutorial video
Since user attention span is getting shorter by the day, video marketing is an excellent way to keep them focused. You can create a tutorial video on how to use your product or service. Or you may also find out what your audience's pain points are and develop a guide resolving these pain points. Tutorial videos don't necessarily have to be about your products or services. As long as you're giving your audience something useful and valuable, your videos will be shared within their network.
Send personalized email newsletters
If you want your business advertising ideas to garner more leads, sign-ups, and conversions, add a personal touch. Personalization is key if you want people to patronize your brand. Plus, with online analytics, it's easier for advertisers to gather audience information and behavior. One way to connect with your audience on a more personal level is through email marketing. Send out special discounts and offers or follow-up on customers who abandoned carts. Better yet, re-connect with prospects who engaged with your brand before.
Stimulate with strong visuals
One way to gain traction online is to pique audience interest through strong visuals. All business advertising ideas should revolve around compelling graphic design to capture attention. Although plain text still works, visuals add more storytelling and connection.
Moreover, using visuals means brands can stay consistent with branding and gain top-of-mind awareness within their niche. Hiring professional graphic designers is key to creating unique and standout visuals. Investing in killer graphic design means you're setting your business up for scalability. So never skimp on marketing graphics.
Traditional Business Advertising Ideas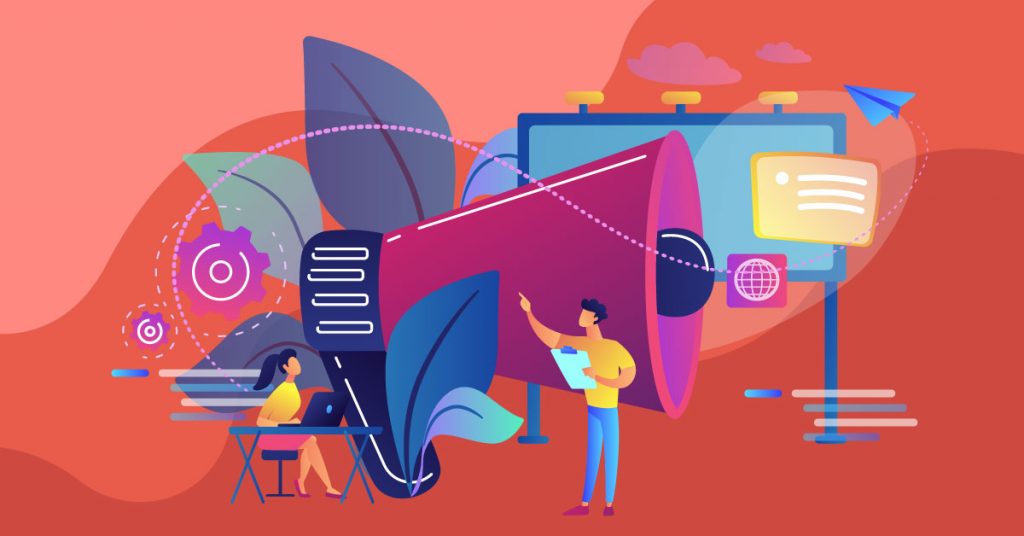 Sponsor an event
If you're thinking about how you can attract people, sponsoring an event is a foolproof way. Keep your eye out for upcoming trade shows or industry events, and take advantage of those. Sponsoring an event may require a hefty budget. However, the reach is also immeasurable, especially if your target market is there.
Radio X-deals
Contact your local radio stations and offer an x-deal. If you're strapped for cash or a marketing budget, try to offer radio stations something they can't resist. Although radio broadcasts may have an older audience demographic as this may not be popular among the younger generation, you can still take this opportunity to expand your reach. You may even collaborate with stations for contests or giveaways to attract more listeners. This hits two birds with one stone as it generates more listeners for the station and patrons for your brand.
Billboard advertising
Billboard advertising isn't dead. Every day, we still get bombarded with billboards in every street or corner. If you have the advertising budget to spare, then invest in billboards in a busy intersection. Although the reach isn't as targeted as online advertising, the exposure is undoubtedly more far-reaching.
PRO TIP: When paying for billboard ad space, make it count. Don't waste money on subpar visuals, and hire professionals to maximize your reach.
Hand out flyers
One of the most traditional business advertising ideas is good old flyers. Flyers are excellent as they offer tangibility. Consumers will have something to hold and keep whenever they're interested in your offer. This will ensure that your flyers won't go unnoticed. However, be smart about choosing the area to hand them out. Stay in high foot traffic areas and hand out as many flyers as you can.
PRO TIP: To hook people's attention when handing out flyers, make sure the headline is irresistibly captivating.
Send direct mail ads
Investing in direct mail ads is even better than handing out flyers, especially when you personalize the ads. People would appreciate brands that go the extra mile to keep them in the loop. When you're sending out direct mail ads, let customers know they're one of the chosen few who received it. This way, you'll gain loyalty and affinity from them.
Trade show booths
Check if there are any incoming trade shows in your area or nearby areas. Try to get a space where you can set up a booth. Setting up your booth in trade shows is excellent to gain exposure in a market where you'll find like-minded individuals. Most of these attendees are already interested in the event or business sector itself. And when you introduce them to similar products and services, they'll most likely patronize your brand.
Donate products, offer services
Who says you can't use emotional marketing in traditional advertising? Evoke emotions within your audience by showing you care and give back to your community. Studies show that consumers choose brands that share their similar values, beliefs, and advocacies. Show you're carrying out your corporate social responsibilities by donating products and offering services to underprivileged communities.
For instance, when the COVID-19 pandemic blew up, Penji started offering its services at super discounted rates to struggling businesses. Genuinely helping other organizations puts your brand in the best light possible.
Guerilla marketing
If you're looking for a cost-efficient, innovative, and unusual advertising strategy, go for guerilla marketing. This type of marketing tactic is typically built for unorthodox interactions with target audiences. And the best part is — it gets attention due to its creativity. Think park benches, pedestrian lanes, lamp posts, and other ordinary public materials and surfaces.
Give out promotional items
Promotional items provide infinite and low-cost marketing for your brand. When giving out promotional materials, make sure that they're valuable. Valuable not in the monetary sense, but in a way that it helps customers with their day-to-day routine. For instance, you can give out tote bags, hand sanitizer keychains, pens, water bottles, and more. Anything that customers can keep and use day and day out.
When creating promotional items, ensure that they have your logo, branding, and, most especially, stellar visuals. Entrust the visuals to the right experts so that you can focus on the other business operations.
Related Post: Creative Strategy in Advertising: What You MUST Include
Penji for Your Marketing Visuals
Businesses have this misconception that graphic design is expensive. But that depends on where you look for graphic designers. Penji, for instance, offers a unique business structure. It's a subscription-based service where clients only pay when they use the service.
Penji offers unlimited graphic designs, illustrations, infographics, web, and app designs at a flat monthly rate. Here are some of Penji's advertising examples:
Book Cover: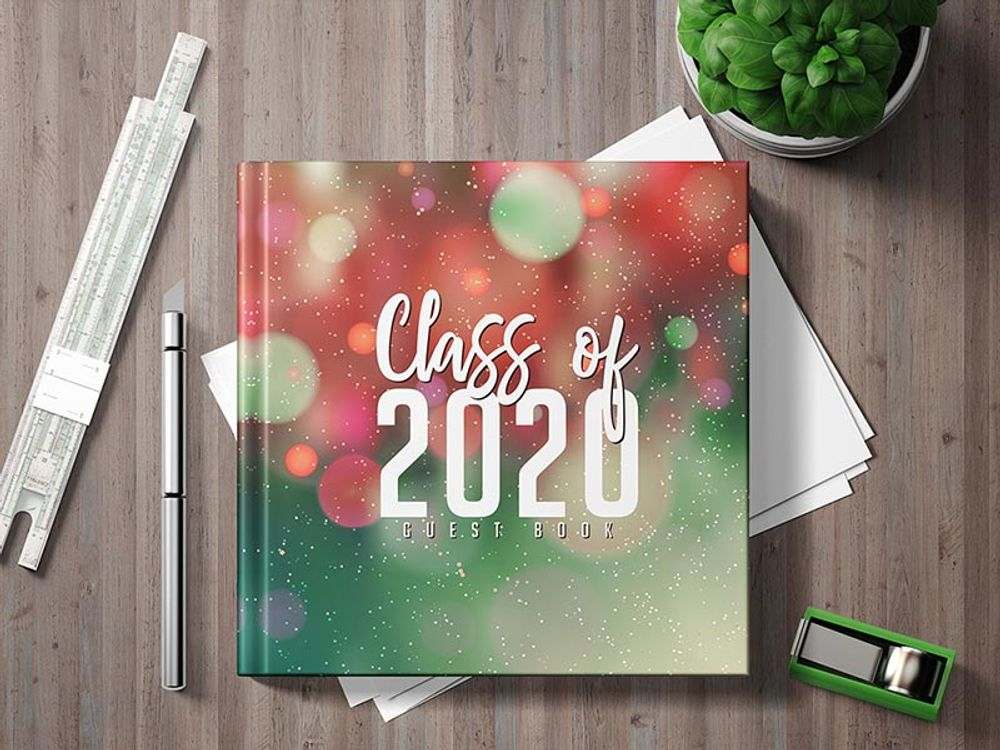 Menu: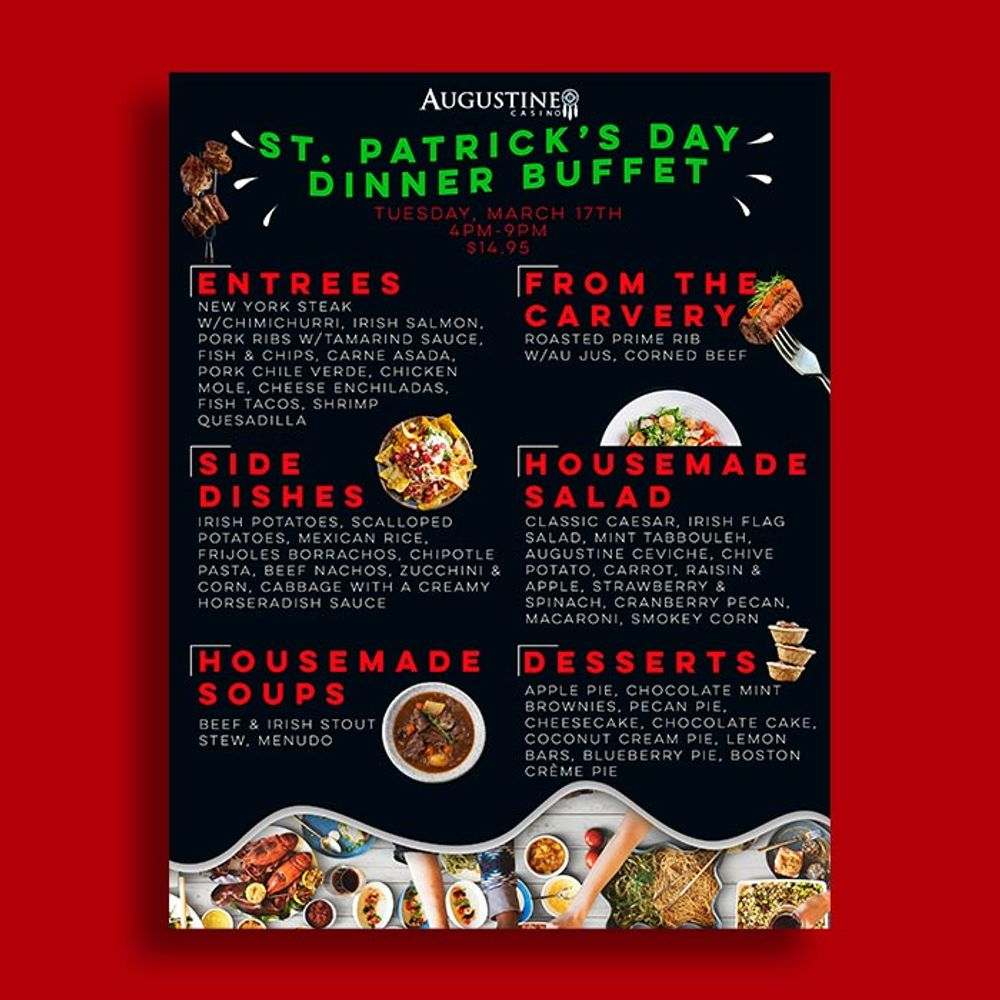 Tradeshow Banner:
Flyer: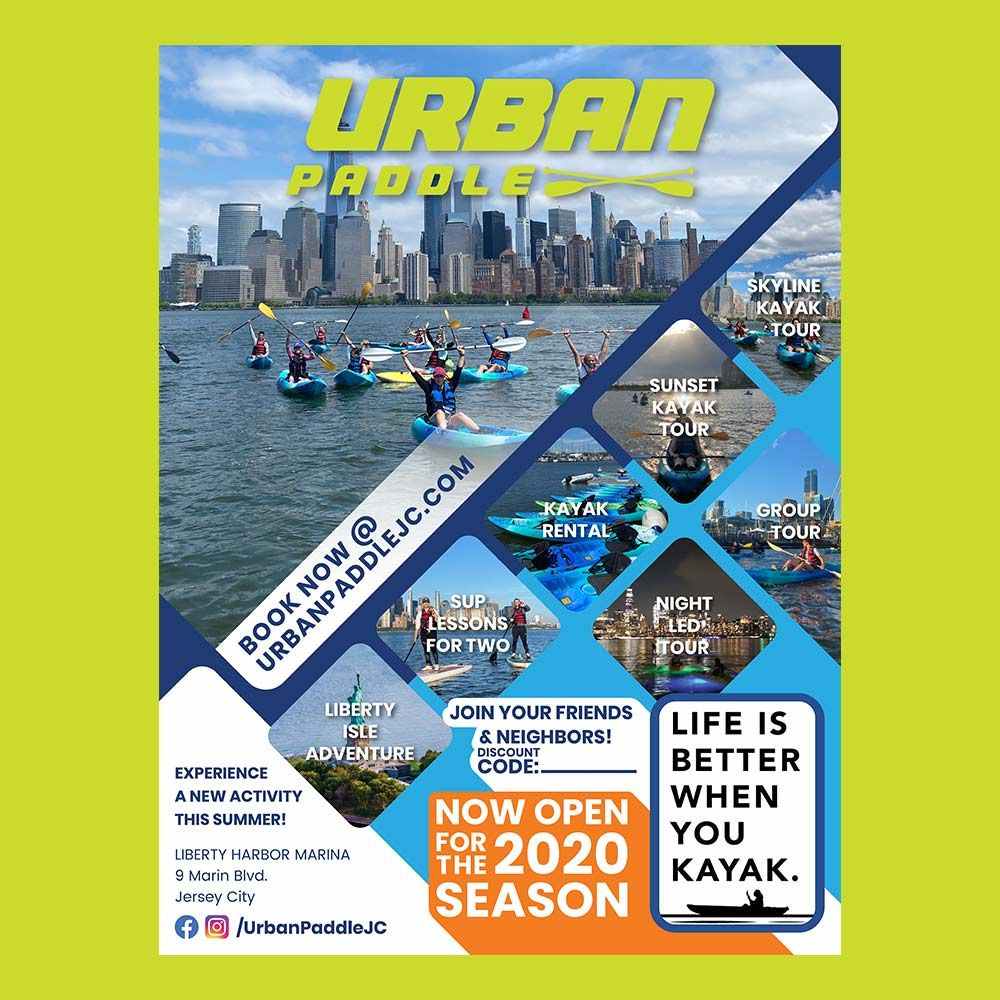 Email: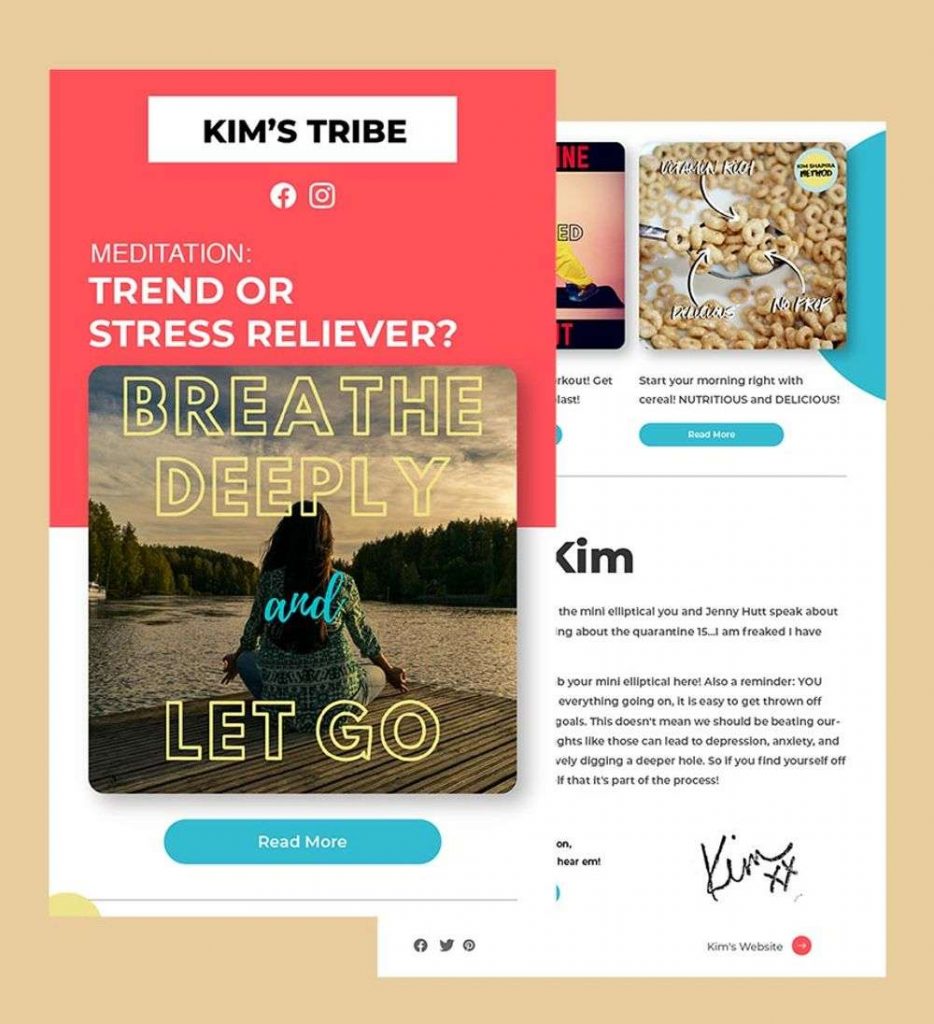 Sticker: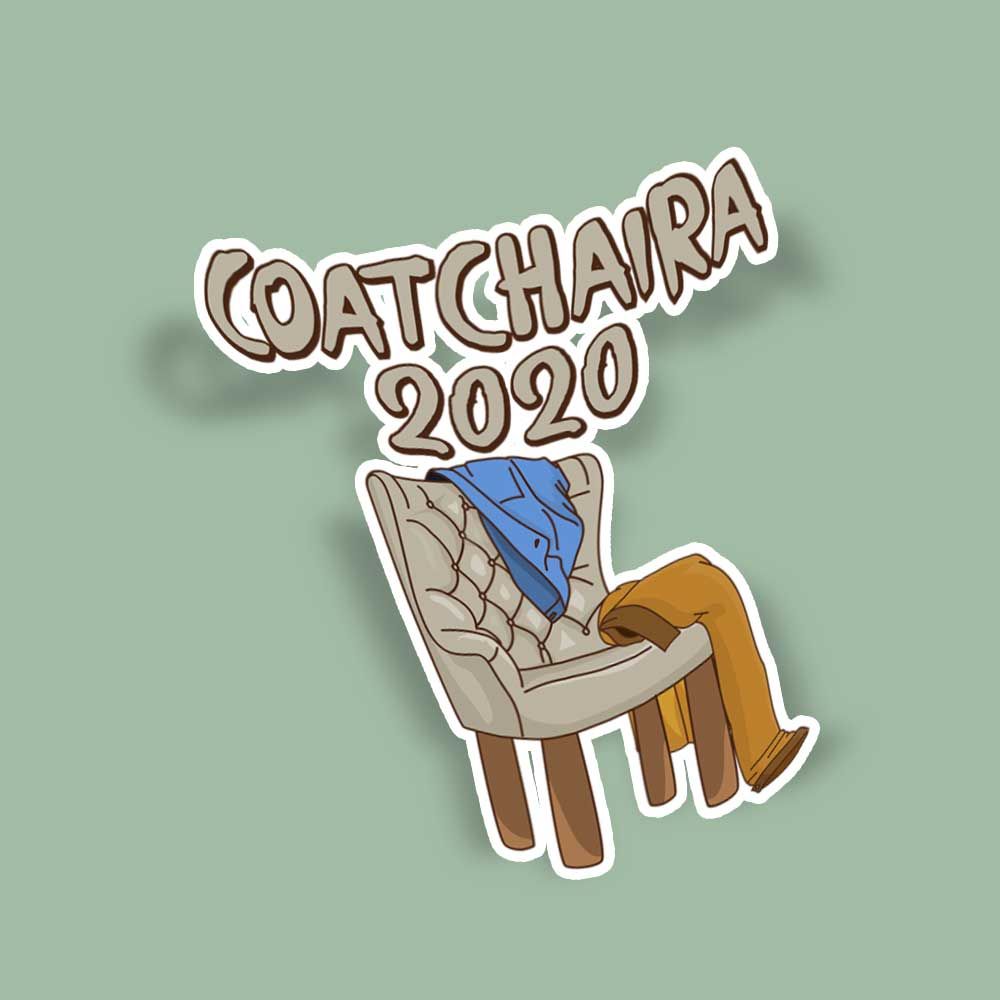 Merch: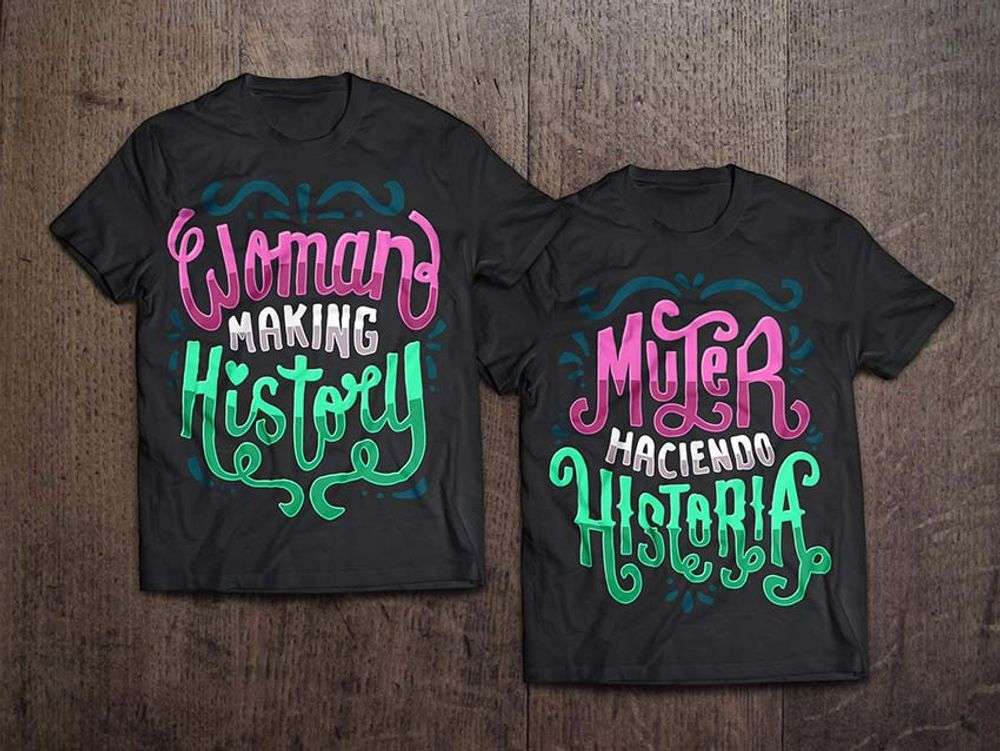 Subscribing to one of Penji's plans means you'll also get a dedicated designer, account manager, and unlimited revisions. Plus, you can cancel anytime without incurring penalties or cancellation fees.
If you're still a bit hesitant about committing a full month, then try out Penji risk-free. Sign up and try their service for 15 days. Trust us; you won't believe how incredibly simple, hassle-free, and affordable graphic design can be.
Updated January 20, 2021