Jay Baer is the all-around guy you need in your marketing strategies. He's not only a marketing genius, but he's also a brilliant keynote speaker, a best-selling author, an event host, emcee, and advisor. But Jay Baer's most significant accomplishment is Convince & Convert, a content marketing and social media consulting company. This brand helps marketers augment their followers and customers through robust and effective content marketing and social media strategies. Learn more about how Jay Baer and his fancy suits are well-loved by marketers and brands worldwide.
How Jay Baer Started
Jay Baer is deemed the most influential customer service and customer experience expert in the marketing and business realm. Jay is also one of the most inspirational keynote speakers in the world.
Baer wrote more than a handful of best-selling books that help brands and marketers navigate a competitive industry. Considered a 7th generation entrepreneur, Baer is a busy man with five multi-million dollar companies. But despite Jay's everyday hustle and bustle, he is also a certified tequila sommelier who has gained several accolades under his name.
It all started in 1993 when he began his career in online marketing. Since venturing into online marketing, he has advised more than 700 brands and entrepreneurs worldwide.
Jay Baer was a political campaign manager on gubernatorial, congressional, and Arizona initiative campaigns. Baer was also a PR and marketing manager for Waste Management Inc.
After starting his career in politics, Jay Baer had a change of heart and shifted his profession to traditional marketing. He started creating many consulting organizations since going digital in 1993.
Then in 2000, he started the digital marketing agency called Might Interactive. His brand offers search marketing, email marketing, web strategies, and online advertising solutions.
In 2011, Baer also started giving keynote presentations and writing books on marketing and business. But before that, he launched his blog called Convince & Convert in 2008, which was deemed by Content Marketing Institute as the world's number one content marketing blog.
How Jay Baer Became Famous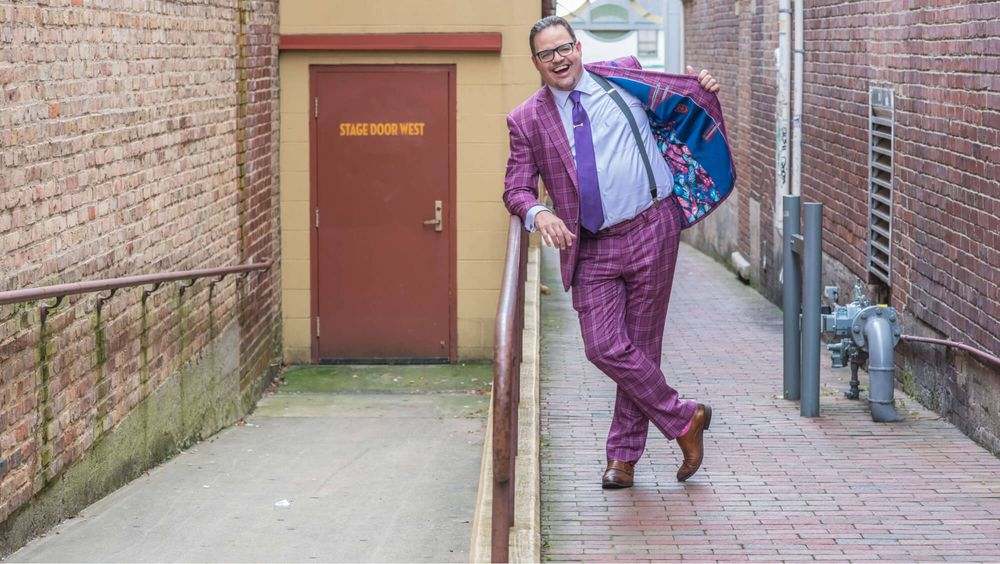 Since he started his Convince & Convert blog, it became the go-to source for marketers looking for content marketing tips and techniques worldwide. More than 250,000 marketers visit the website each month to gain valuable information on content marketing and marketing, in general.
This blog is also the number resource for top organizations like USA Today, Real Simple, Time, NPR, CBC, and more.
Jay Baer's expertise in content marketing, social media, and digital marketing helped tens of thousands of digital advertisers. That's when his followers started to skyrocket, putting his career at its pinnacle.
He also started hosting events, wearing snazzy suits pre-selected by event organizers. Before each presentation, he sends event organizers a link to select the pattern and color of his suit. This gave his branding a nice touch.
Jay has appeared in over 65 events worldwide, traveling around the globe to connect with thousands of marketers who attend these events. He teaches entrepreneurs how to use online marketing strategies and leverage the technology to keep customers for life.
Another reason for Jay Baer's popularity is the book Youtility: Why Smart Marketing is About Help, not Hype. This snatched the number three spot on the NYT's business best-seller books list. It also became the number one business book on Amazon.
He then created the popular podcast Social Pros, touted as the best marketing podcast in 2015 in the Content Marketing Awards. To date, this podcast has been downloaded by listeners worldwide over 25,000 times each month.
He soon wrote another book, Hug Your Haters, telling business owners how to manage complaints and keep customers loyal.
By 2017, Jay Baer received several accolades, such as the Word-of-Mouth Marketing Hall of Fame and the Professional Speaking Hall of Fame. Moreover, Jay is a venture capitalist who invested in 21 startups. Here are a few of them:
Breather
Buffer
Captora
CloudPeeps
Clustertruck
Command Post
CoSchedule
Gravity Ventures
Green Nurture
High Alpha
InsightPool
Lesson.ly
LittleBird
RivallQ
Senestech
ServiceGuru
SproutBox
Terminus
TrapIt
Uberflip
Unified
But Jay Baer also knows how to have fun – tequila style. He is a certified tequila sommelier and a BBQ judge. When he's not learning digital marketing and industry trends or teaching entrepreneurs his secrets, he's sampling tequilas at seven in the evening.
How Jay Baer Disrupted the Marketing World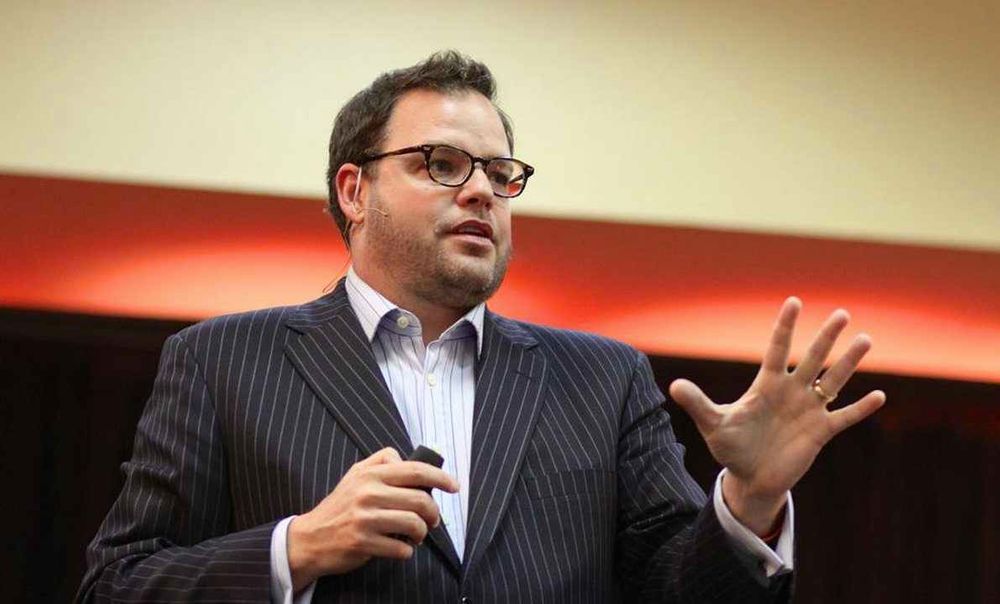 In today's world, people are inundated with hundreds of resources online. That being said, thought leaders and digital marketing brands are also vying for attention. And this makes promoting your products and services tricky because people naturally don't like being sold to.
In addition, people are always looking for new information that's different from the rest. Because of this, brands should always aim to create excellent customer experiences. Those that impact their purchasing decision and make them choose your brand over others.
For Jay Baer, it's all about helping, not selling. Most people put their guard up when they know brands are trying to get their business. So instead of selling to people, Jay offered free marketing resources online.
And this is what Jay Baer offered to prospects. He gave them helpful resources for free that urged them to buy and make business dealings with his brand. His Convince & Convert blog has provided customers meaningful information since launching in 2008. After launching many products and publishing business books, customers were ecstatic to gain more helpful lessons from Jay Baer.
Overall, this strategy will help brands create customers for life.
What Products Do Jay Baer Offer
Jay Baer invested in 21 startups and founded five multi-million dollar companies. But his most famous one is the popular marketing blog called Convince & Convert.
Aside from that, he also wrote several business books that accumulated readers worldwide. Here's the list:
Hug Your Haters: How to Embrace Complaints and Keep Your Customers
Youtility: Why Smart Marketing is About Help Not Hype
Talk Triggers: The Complete Guide to Creating Customers with Word of Mouth
Email Marketing Rules: A Step-by-Step Guide to the Best Practices that Power Email Marketing Success
Email Marketing Rules: How to Wear a White Hat, Shoot Straight, and Win Hearts
The Now Revolution: 7 Shifts to Make Your Business Faster, Smarter, and More Special
Winning at Social Customer Care: How Top Brands Create Engaging Experiences on Social Media
What is Jay Baer's Net Worth
Jay Baer's popularity as a keynote speaker, event host, and author has gained him awards and recognitions. According to Business Insider, Forbes, and Wikipedia, Jay Baer's net worth is roughly $1.5 million.
Fun and Interesting Facts About Jay Baer
Here are some fun facts about the marketing guru Jay Baer:
Jay Baer's favorite pastime when the weather permits is taking out his boat. He's also a part of the Bite Nite fishing club he organized with his friends.
His favorite places to visit are Greece, Mexico, and New Zealand.
When asked what his favorite online marketing blog is, he said Convince & Convert is still the best out there.
Jay Baer admits to getting tied up most of the time, but not to the point of compromising quality.
He is one of the living members of the Professional Speakers Hall of Fame.
He is the host of marketing podcasts Standing Ovation and Social Pros, and the Talk Triggers video show.
Jay Baer sends bi-monthly email newsletters called The Baer Facts, where he provides foolproof marketing secrets and case studies.
Top Lessons We Can Learn from Jay Baer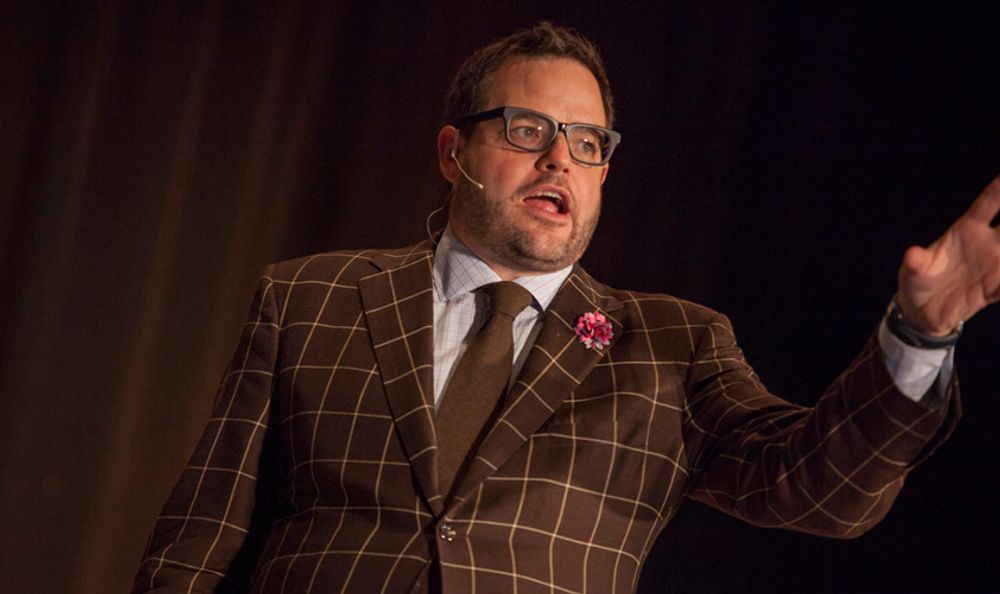 Jay Baer's Convince & Convert blog is one of the best go-to resources for a reason. And here are the top lessons marketers worldwide will learn from this renowned marketer.
The most critical lesson Jay Baer teaches everyone is, "Some days you're a pigeon, some days you're the statue."
He says that either you sell to someone or help them and keep them as customers for life.
You'll start to see more marketing examples around you. And if you think about how to leverage marketing to your advantage, you'll get attuned to it.
Jay Baer says, "We're surrounded by data but often starved for insights." Also, "Customer interaction is the raw material of marketing greatness."
Jay Baer advises that you focus on people in social media, not logos.
He says to start being useful and not being amazing like all those infomercials pretending to be useful but are actually sales pitches.
Jay Baer says to be big in customer experience.
Wrap Up
If you're looking to amp up your social media and content marketing campaigns, turn to Jay Baer's Convince & Convert. It's time to stop publishing content that doesn't offer value and get buried underneath thousands of similar articles online. Start offering your audience content that engages, resolves pain points, and gains conversions.