Social media channels are excellent platforms to showcase arts and crafts. Because this network relies heavily on visuals, quality posts and images can easily capture user attention. Also, one can expect to find the best creatives on Instagram. And this includes the best creative digital agencies.
If you need help with your social media visuals, Penji is the on-demand service you can count on. Get unlimited social media graphics for a fixed monthly rate. Use code "DIGITALADS15" for 15% off your first month!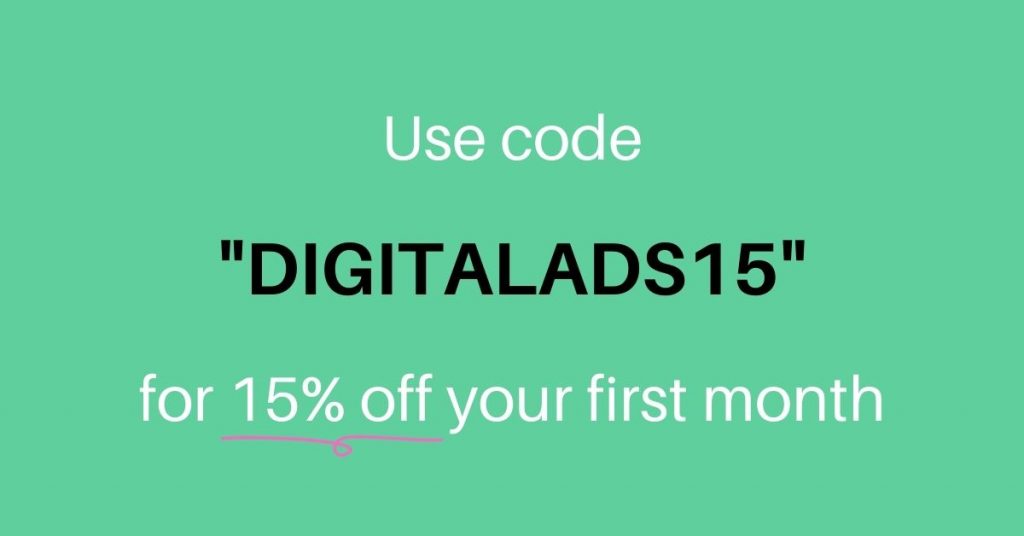 What is the role of a digital agency?
If you hire a digital agency for growing your business, the growth potential is promising. An agency's role comprises of the following:
Leads the creative direction
Responsible for branding creation
Creates visuals for branding and marketing
Creates advertising designs
Market and audience research
Content repositioning
Data analysis
Monitoring and insights
What is a digital production agency?
A digital production agency consists of a team of creatives that handle a business's visual assets coupled with copywriting. These elements are then combined with modern techniques and technology to cater to specific target audiences in fast-evolving business landscapes. The outcome is typically a marriage of technology and artistry that captivates viewers and resolves people's pain points.
What are the best digital agencies?
The best digital agencies are those that have gained traction in the creative field of graphics, UX/UI, animation, video editing, and more. Here are the top 10 best digital agencies in 2021:
Ignite Visibility
97th Floor
Rise Interactive
WebFX
DigitalMarketing.com
WebiMax
Mad Fish Digital
Split Reef
Max Audience
Location3
Meanwhile, here are 28 of the top creative digital agencies on Instagram you must check out.
Razorfish Health is a top HCP digital agency that provides advertising, medical communications, digital strategy, and design. With 3 locations in New York, Chicago, and Philly, they have a pretty large team as you can see on their Instagram feed.
Though they do serious work, their Instagram is filled with big smiles from happy staff members. From birthday parties to corporate events, and even intern spotlights with their own hashtag #RFHInternSpotlight, this creative agency doesn't skip a beat when it comes to providing a healthy work environment for their team members.
"As we were getting ready to break for the holidays back in 2016, we shared this post from the photobooth at our holiday party. We thought that this not only shared the creativeness behind much of our internal employee engagement, but realness of what it feels like when the holiday season approaches!"
Armor is a digital agency in Philly that specializes in branding strategy, social content, UI design, and web & app development. Their Instagram is filled with beautifully photographed pictures of Philly and a few pieces of their work. You'll also find members of their team on there with a humorous bio attached to each one.
Self-described as the "bulldoggiest" full-service marketing agency, Pavone focuses on energy, entertainment, government, and healthcare sectors. They've won multiple national and international awards for their originality and effectiveness. On Instagram, you'll find creative GIF's, pictures, and videos featuring a bulldog.
Brooklyn Outdoor is an award-winning outdoor advertising agency based in Detroit, with satellite offices in New York, Los Angeles, and Chicago. They produce experiential campaigns that are memorable and powerful. Run by President and CEO, Candice Simons, Brooklyn Outdoor is a proud women-owned business with the majority of their staff being female. This team is filled with creatives, providing services that include billboards, hand-painted murals, digital billboards, branded buses and taxis, and more.
Scrolling through their Instagram, you'll see a beautifully curated feed of the agency's staff with shining moments around Detroit. Candice and her team members are pictured frequently, capturing their positive team dynamic.
"This photo is all about forward thinking. It was taken in Eastern Market, a district with rich history and culture, beautiful and creative art, and thriving businesses- all things that represent Detroit and the city's future. This picture represents our team only looking ahead and focusing on our future growth. It also represents the power and progress of a team full of strong females.
This picture is very Abbey Road-esque. We are huge music fans, so we were inspired to recreate this iconic look. I also think it showcases the cool vibe of our company."
RTOP is an indie ad agency in Philly and Venice that really enjoys what they do. With creatively crafted campaigns that push the limits, their work is undeniably memorable. And the RTOP team has no plans on stopping anytime soon. Best known for their commercials like Halo Top and Planet Fitness, they also do digital strategy, social strategy, and is apparently open to pet sitting.
Their social media platforms are fun and unapologetic. The RTOP team likes to Photoshop or physically put themselves into hilarious situations. You'll never be bored by their posts.
Cohere is a creative digital agency in Philly that focuses on their passion for design. They work with urban businesses to help brand, design, and strategize, while also mentoring the youth to build a diverse voice for the next generation of creatives. Cohere's Instagam is a curated feed with their proudest works and team highlights.
Mangos is a marketing agency located in Conshohocken, PA and serve as a digital branding resource for businesses across various industries. They have a colorful Instagram filled with imaginative pictures of their staff. Their content related to their work is beautifully curated and presented boldly.
Woden is a Philly branding agency that helps their clients tell their story and inspire their audience. They stand by their firm belief that building a story for a brand will make the strategy better. Their Instagram is filled with color. Throughout their feed, there is a constant theme of teamwork and occasionally their office dog, Bailey.
Chatterblast is a digital marketing agency in Philly that focuses on using social media to help their clients tell their story. They've helped countless businesses grow their digital footprint. With an enthusiastic and creative team like theirs, it's not surprising to see picture after picture of smiling faces (and occasionally a dog) working hard and going on adventures together.
Karma is a creative content agency located in Philly who focuses on upholding the reputation for businesses. With a portfolio of clients from Philly and beyond, they've racked up quite a reputation for themselves! Their Instagram showcases their team and behind the scenes looks into their daily grind. It's not every day that you'll find a ballerina dancing in the middle of Broad Street.
Digitas Health is a healthcare marketing digital agency in Philly, San Francisco, New York, and London. With over 400 employees around the world, Digitas helps build people-focused brand experiences for the healthcare industry. Their Instagram is employee-centric, celebrating holidays, milestones, and corporate events.
Mighty Engine is a full-service digital agency in Philly who has been working with local clients to help make their voices heard. On their Instagram, they're celebrating birthday parties, featuring their latest designs, and even a sneak peek into what it's like behind the scenes at Mighty Engine.
[ 2 one 5 ] Creative loves Philly so much, they put the area code in their name! This digital agency focuses on brands run by millennials within the outdoor, apparel, consumer electronics and technology industries. With 2 offices in Philly and NYC, they specialize in brand development and strategy, website design and development, and video production.
They post behind the scenes look into their work and shots of the city. These Eagles fans are proud to show their enthusiasm for football season. [ 2 one 5 ] Creative bleeds green.
Agile Cat has brought over $5.2 billion in profitability for their clients through branding and design. Not only are they fun, but they've also won several awards for their work. On Instagram, you'll find that they really play into their name. They have a tiger mascot that makes several appearances throughout their feed.
Neff Associates is a full-service digital agency located in Old City, Philadelphia and Midtown, New York. They put their creativity into building brand recognition for their clients. On their Instagram, you'll meet their team members and a look into what they're currently working on.
Skai Blue Media is a public relations agency in Philly and NYC, offering imaginative approaches to building brand awareness. With a cool list of clients in lifestyle, retail, non-profit, food, and more, Skai Blue understands the importance of conveying a clear and "on-brand" digital voice.
On their Instagram, you will find their long list of clients as well as fun events in New York, Chicago, Memphis, and other cities across the country.
Momentum is a digital agency in Philly focusing on helping small businesses through SEO, Google AdWords PPC, and remarketing. Their goal is to get small businesses quality leads and a high ranking on Google. Momentum is founded by Mac Frederick, who serves as their CEO. His mission is to support small local businesses in Philly who need it most.
When you scroll through their Instagram, you will come across professionally photographed images and videos of Philly. You'll find food, landmarks, and submissions from creatives around the city.
"Every week we highlight a small unique and local business in Philadelphia as part of our non-profit initiative to give back to the city. This is something near and dear to our hearts as it gives us an opportunity to give back to the city we call home, while being able to promote and educate the businesses that are the backbone to our community. We teach them about digital marketing, social media, and how to get more exposure online. Most videos get promoted on our blog, email list, social media, YouTube and more!"
Impart Creative is a Philly digital agency that really loves their dogs. They design and develop websites for businesses of all sizes to creatively communicate with the target audience. Their Instagram has dozens of puppy pictures and behind the scenes look into their day to day activities.
Shrein Media is a marketing agency that specializes in small businesses by helping them with visual, video, and written content. They provide digital assets that help tell a company's story.
On their Instagram, you'll find a combination of motivational quotes, statistics, and a few examples of their work.
"It's natural for us as business leaders, entrepreneurs and creatives to be excited about what we do – WE SHOULD BE! We have a passion to help others and see our products or services transform lives. However, people are distracted. People are disinterested. People are focused on other things. It is ESSENTIAL for us to come to the understanding that, ""no matter how excited I am about this… people who do not know me, haven't heard of me, they care zero about my solution.""
When you can humble yourself and believe that you are the least important thing in their life, you give yourself an advantage… you get to start from ground zero and plan out, strategically, how you will get their attention and keep it!
People think by showing up they will make money online. Not true… you have to show up and be ready to serve your customer and if they don't care about your service, it's is imperative that you COMPEL them to care in other ways."
Wildbit operates a little differently than most agencies. Though they have their main office in Old City, Philadelphia, half of their staff work remotely in 5 different countries. Their main office has individual rooms for each staff member, providing the peace and quiet needed to produce branding masterpieces for their clients.
Though their team may be separated physically, their Instagram shows how close they really are. They have envious annual team retreats together to bond, resulting in awards for "Best Place To Work".
We're pretty sure this Instagram marketing agency rings a bell. Not only are they the world's biggest and independently-owned advertising agency, but they're one of the most passion-oriented.

Pentagram has a unique structure, and they built this because they believe that good graphics won't happen without passion. That said, they have over 25 partners worldwide who also happen to be the creators. Meaning, these owners/creators are the clients' primary contact. From brand identity, graphics, interiors to websites, architecture, and installations, Pentagram has become a trusted name in the design world.
Huge Inc boasts of a user-centric approach that made them one of the top creative digital agencies on Instagram. They roll the visuals, data, technology, and an organizational strategy into one for branding excellence and great user experience. And the awards they received overtime imply that they are indeed a great advertising agency to work with.

In 2012, they were named one of the 10 A-List agencies by Advertising Age. And in 2016, Digiday proclaimed them as the Most Innovate Agency. Huge Inc launched in 1999, and IKEA was one of their first few clients. This digital marketing agency had revamped IKEA's website back then.
Ideo worked with one of the biggest names in the tech industry — Apple. They developed the manufacturable mouse for the said company. They claim that their projects are all based on human-centered design. Ideo is not only composed of graphic designers, but they are a community of diverse people with various types of expertise. Entrepreneurs, designers, teachers, engineers, researchers, to name a few. This diversity is excellent for creating designs that sit well with every brand's target market.

Tim Brown, Ideo's chairman, emphasizes how design thinking has been the main ingredient that keeps the company going. And true enough, Ideo is undeniably one of the most excellent creative design agencies to watch out for on Instagram.
Beyond is a design and technology agency composed of insightful strategists, creative designers, and exceptional engineers. Founded in 2010, Beyond aims to let their clients interact with their audiences in more "meaningful ways." Beyond has whipped up award-winning designs for their clients worldwide in New York, San Francisco, and London. Beyond's values are also centered around "creativity." This agency believes that it's what unites a team to create the best masterpiece unimaginable.
RKS's expertise dates back to the 1980s. This innovation consulting firm focuses on human-centric solutions that make a global impact. Their mission is simple, though, "To move people through design." RKS has catered to a myriad of companies, from startups to multinational corporations. Some are MiniMed, Discus Dental, Sega, and more. The company claims the key to successful and compelling designs is their methodology called "Pscyho-Aesthetics."
Woods Bagot boasts a commitment to "People Architecture." This is the credo of Woods Bagot, and it entails understanding what people are passionate about. And that is the passion for celebration. Also, to make an impact through design, the company says, "architecture must be revered for its service more than its style." Finally, to succeed in design, the end user's and design's values should be one and the same.
Designworks is a creative consulting agency that has over 40 years of experience in its field. Since it was acquired by its parent company, BMW Group, in 1995, Designworks has services prominent brands such as Coca Cola, Aviation, Dassault, HP, Microsoft, John Deere, Siemens, and more. For Designworks, finding real solutions and not just solving the symptoms can make a real impact.
One of the best award-winning agencies in Australia, Frank Digital has catered to big and small brands by creating stellar digital experiences that make them scale. In fact, Awwwards has recognized Frank Digital as one of Australia's innovative digital agencies. One look at their Instagram page, and you'll know why brands choose them. They use bright colors and photography, and killer illustrations that captivate users.
Requesting Graphic Design from Penji
Without a doubt, it's crucial to get the best service providers to augment your team and help your brand reach its full potential. For instance, our clients at Penji love working with us because we take the time to understand their needs and make their goals our own.
Best of all, requesting designs from us is easy; creating a project won't even take five minutes if you're in a hurry!
1. Create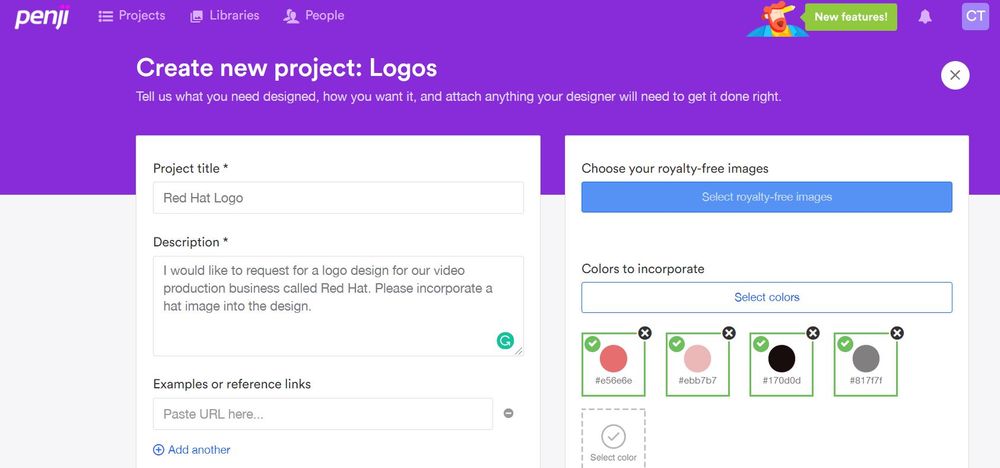 In the Penji dashboard, hit the "Create a new project" button. Choose the category of the graphic design you're requesting for—type in the title, description, and size. You can also choose the color palette and add royalty-free stock photos. Hit "Create project" to put the request in the queue.
2. Revise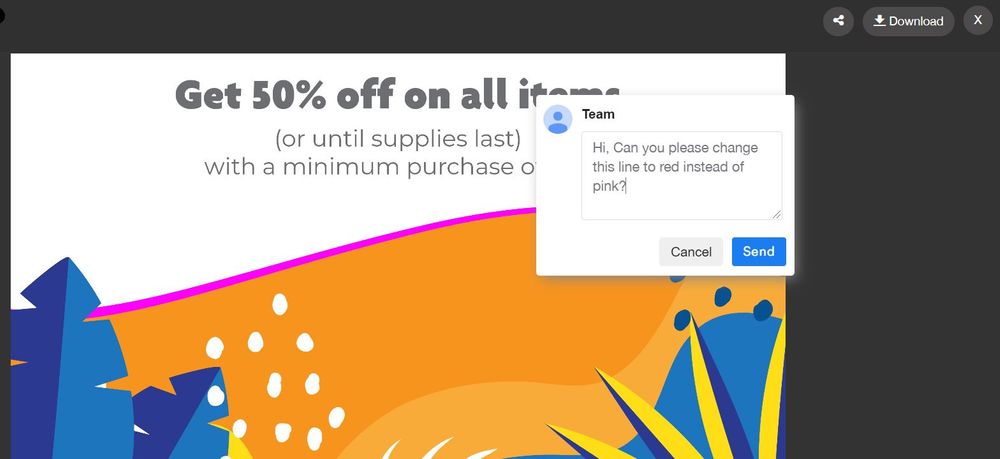 Within 24 to 48 hours, the designer will send you a draft of the design. If you're happy with it, you can proceed to step three. If you need anything changed, click on the part of the image and type it in your comments. The design will be revised according to your input. Our plans come with unlimited revisions, so feel free to tell us how we can improve the image to suit your preference!
3. Download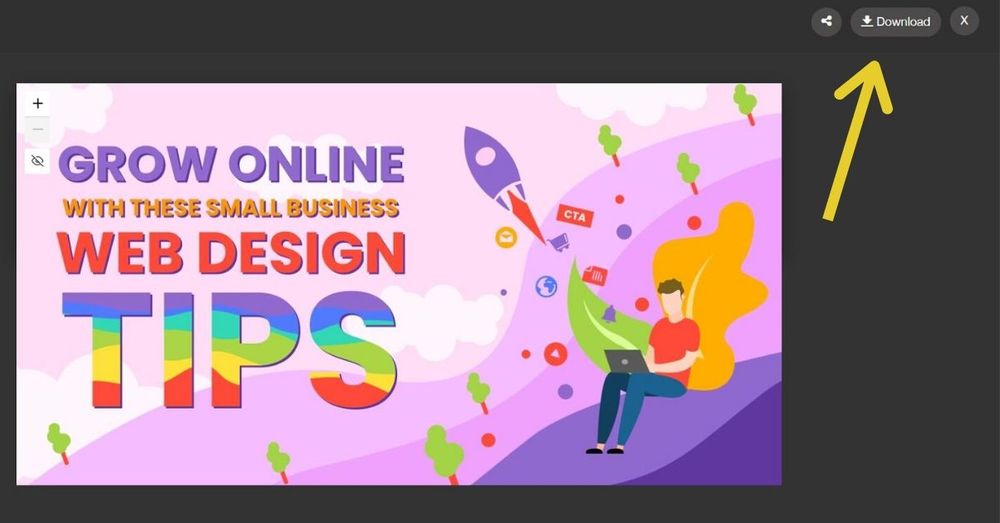 Once you're happy with the design, click the "Download" button and it will automatically be saved to your computer.
Want to try how our pain-free process works? Sign up today, choose the plan that suits your needs, and experience our service risk-free for 15 days!