A tiger logo symbolizes strength and power. In Buddhism and Hinduism, tigers are "vehicles of various dieties." These animals are also associated with military prowess, making this animal a fearless symbol of a company, organization, or people. Many companies have chosen a tiger to represent their brands, and one such example is the Japanese shoe brand Onitsuka Tiger. If you want your logo to make an impact, take a leaf out of these tiger logos by Penji's professional graphic designers.
If you're ready to create your own tiger logo, get one unique and professional logo for only $75!
1. QuickTiger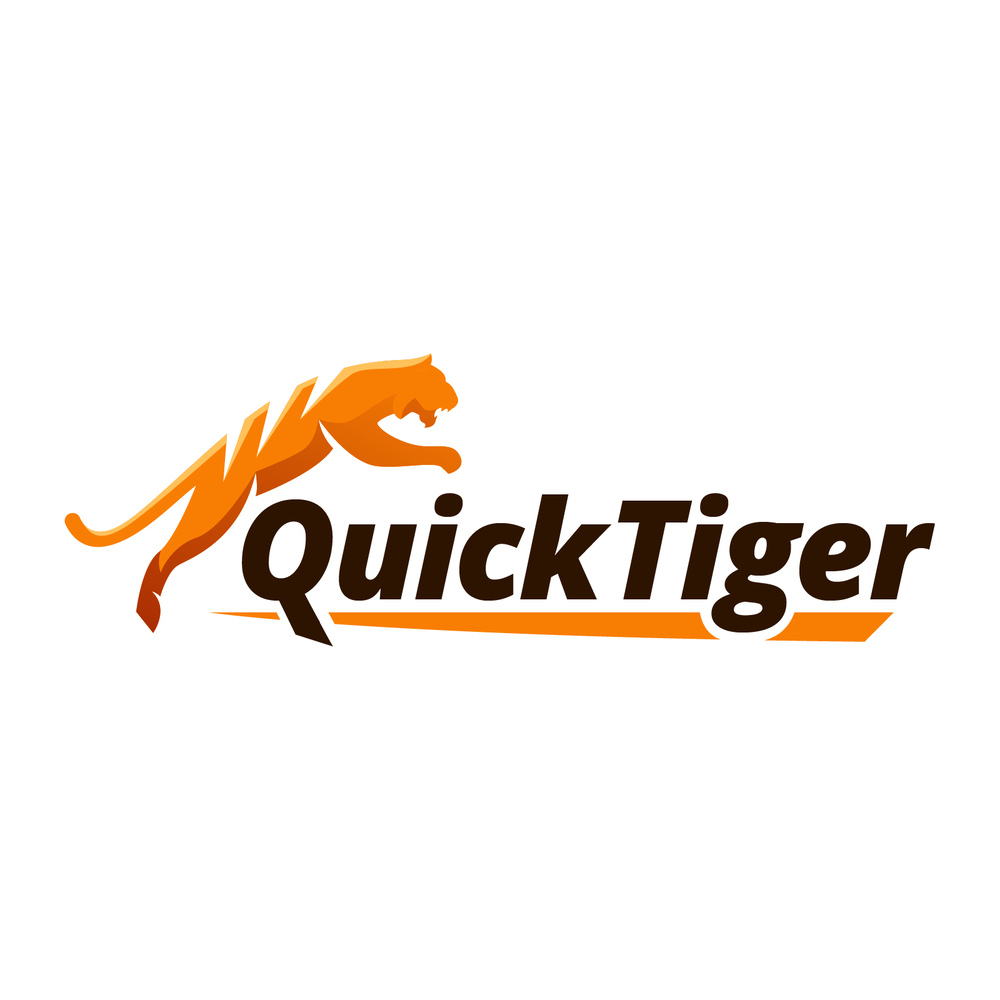 The company logo is a powerful and striking representation of an abstract orange tiger in mid-leap, capturing the spirit of speed, agility, and strength. It's depicted in a minimalist style with abstract lines and curves, conveying its essence without unnecessary detail. The typography is a strong brown color with a contrasting orange underline. The orange underline anchors the logo and ties all the elements together. Overall, the logo is a bold and memorable design that effectively communicates the company's values of power, agility, and speed.
Want eye-catching tiger logos?
Get your tiger logos from Penji at affordable costs now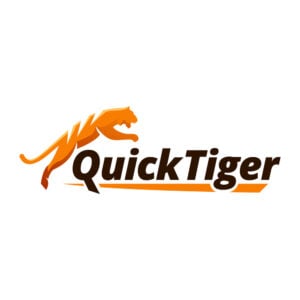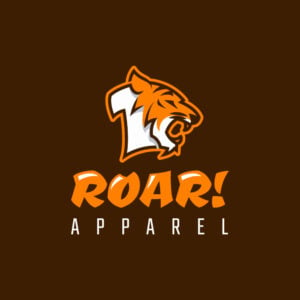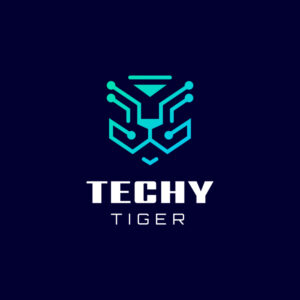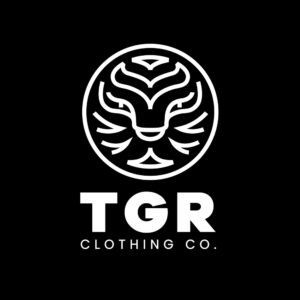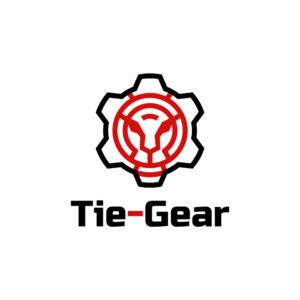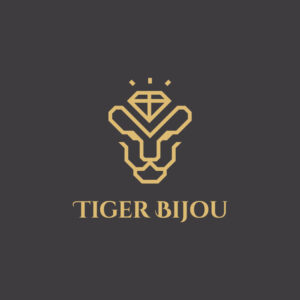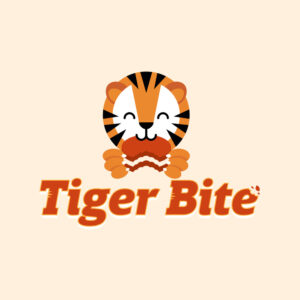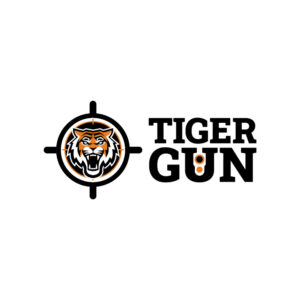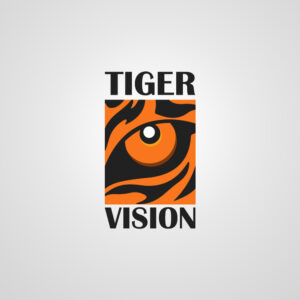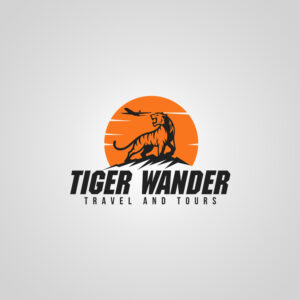 2. Roar! Apparel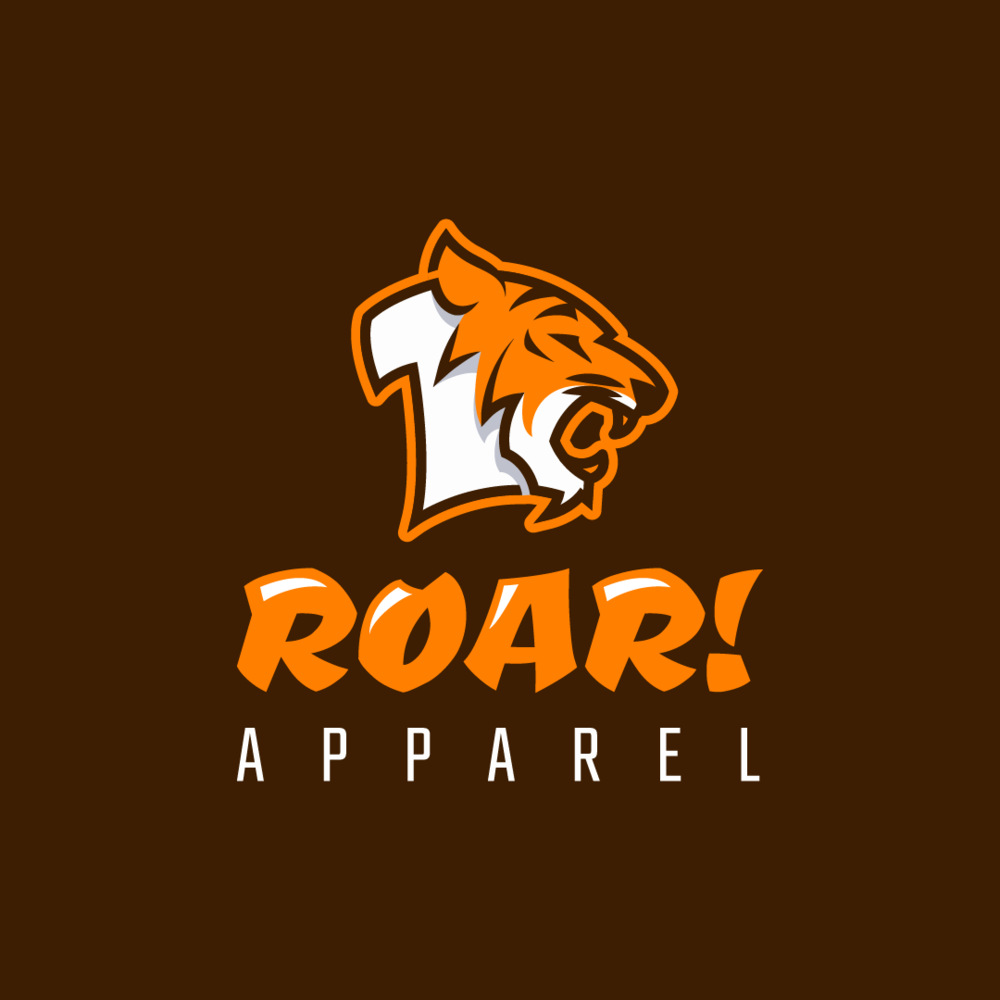 Roar! Apparel features a fierce tiger face in white and orange colors, with its mouth open in a mighty roar. The tiger's fur is depicted with sharp, defined lines, while the contrasting colors add depth and vibrancy to the design. The typography is playful and descriptive, with a bold and eye-catching font that exclaims the company's brand. An exclamation mark is strategically placed next to the text, further emphasizing the energy and excitement of the brand. The light-faced font complements the bold typography, adding balance to the overall design.
3. Techy Gear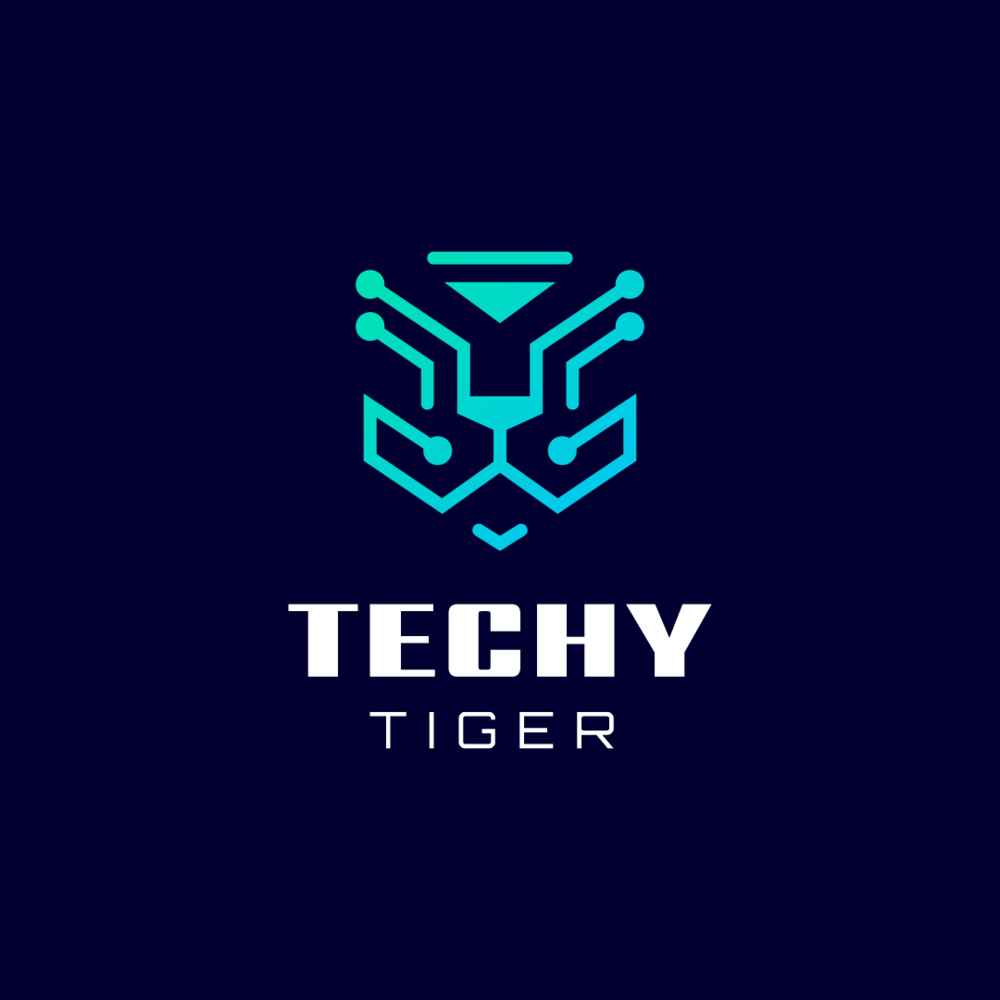 This logo features an abstract tiger face in a stunning teal gradient style, exuding a sense of strength and elegance. Its face is artfully stylized, with bold, sharp lines and a symmetrical layout that adds an element of energy. The gradient effect gives the image depth and dimension, creating an eye-catching visual that will leave a lasting impression. The accompanying font is sleek, all-caps sans serif in clean white, adding a modern and minimalist touch to the design. Overall, the combination of these elements creates a striking and memorable logo.
4. TGR Clothing Co.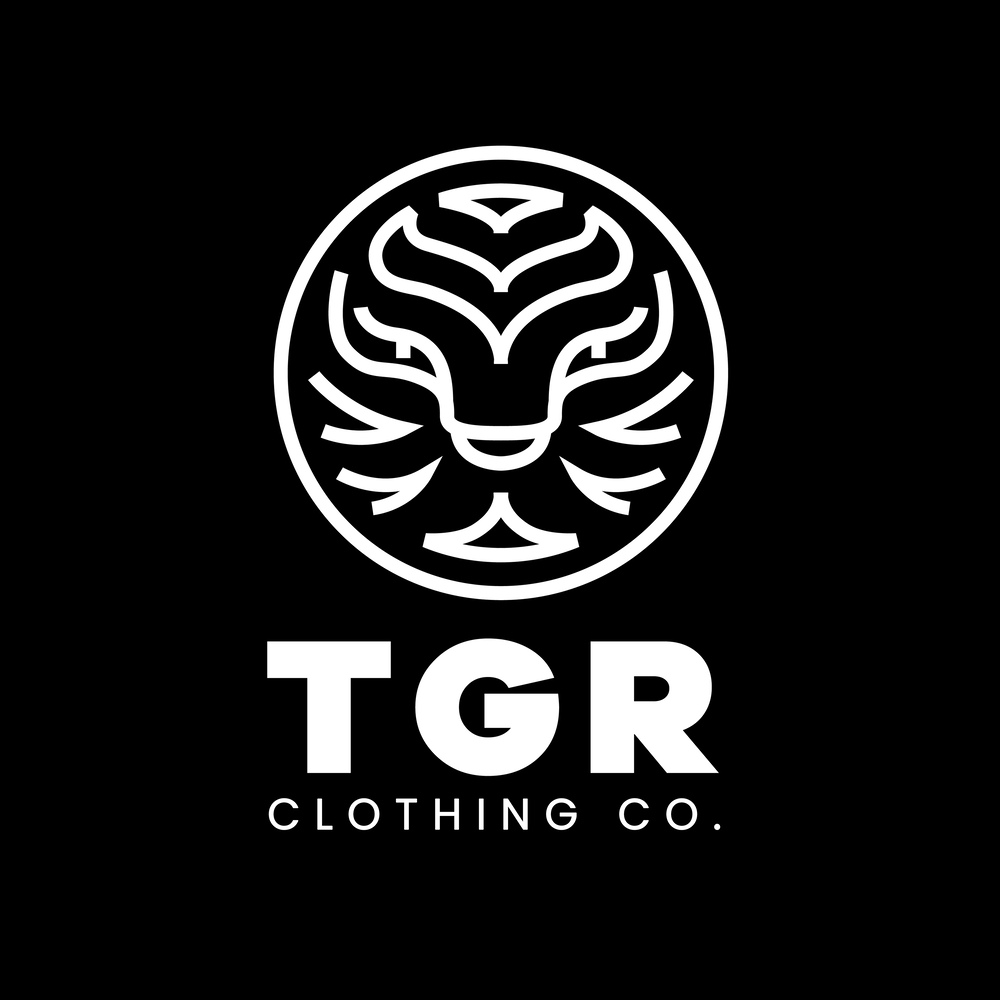 TGR Clothing Co.'s logo features an abstract tiger face, depicted entirely in white with smooth curves that create a sleek and sophisticated look. Its face is enclosed within a white circle, emphasizing the design's balanced and centered composition. The typography is also all-white, with bold and light-faced fonts that create a dynamic contrast. The font adds to the logo's modern and minimalistic vibe, emphasizing the company's forward-thinking approach.
5. Tie-Gear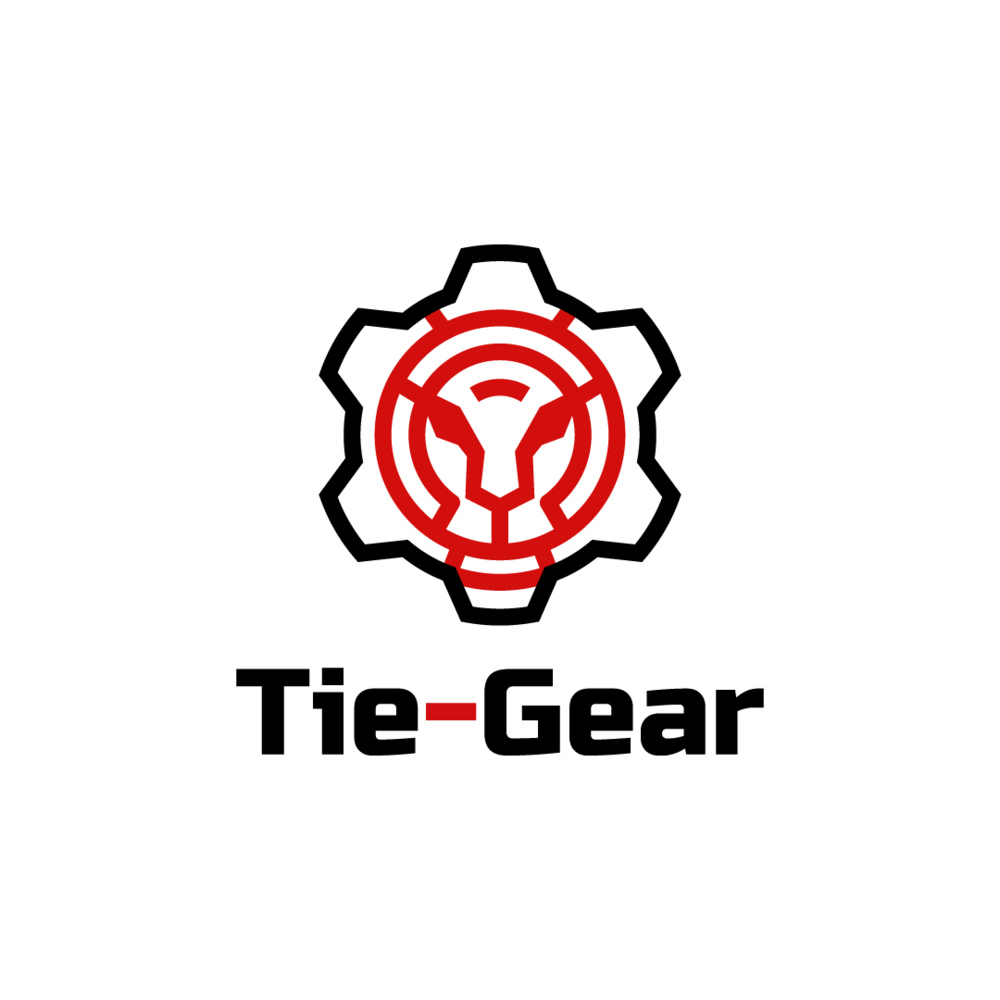 One of the most interesting tiger logos, Tie-Gear's unique and striking emblem combines the precision and functionality of a gear. The abstract tiger face in red is enclosed within a white gear shape, creating a bold and memorable image. Using abstract lines and shapes gives the logo a modern and edgy feel. The color scheme of red and white evoke energy and clarity. Also, the logo effectively communicates the brand's commitment to stylish and functional, high-quality products. This is the perfect symbol for a company specializing in innovative products and services.
6. Tiger Bijou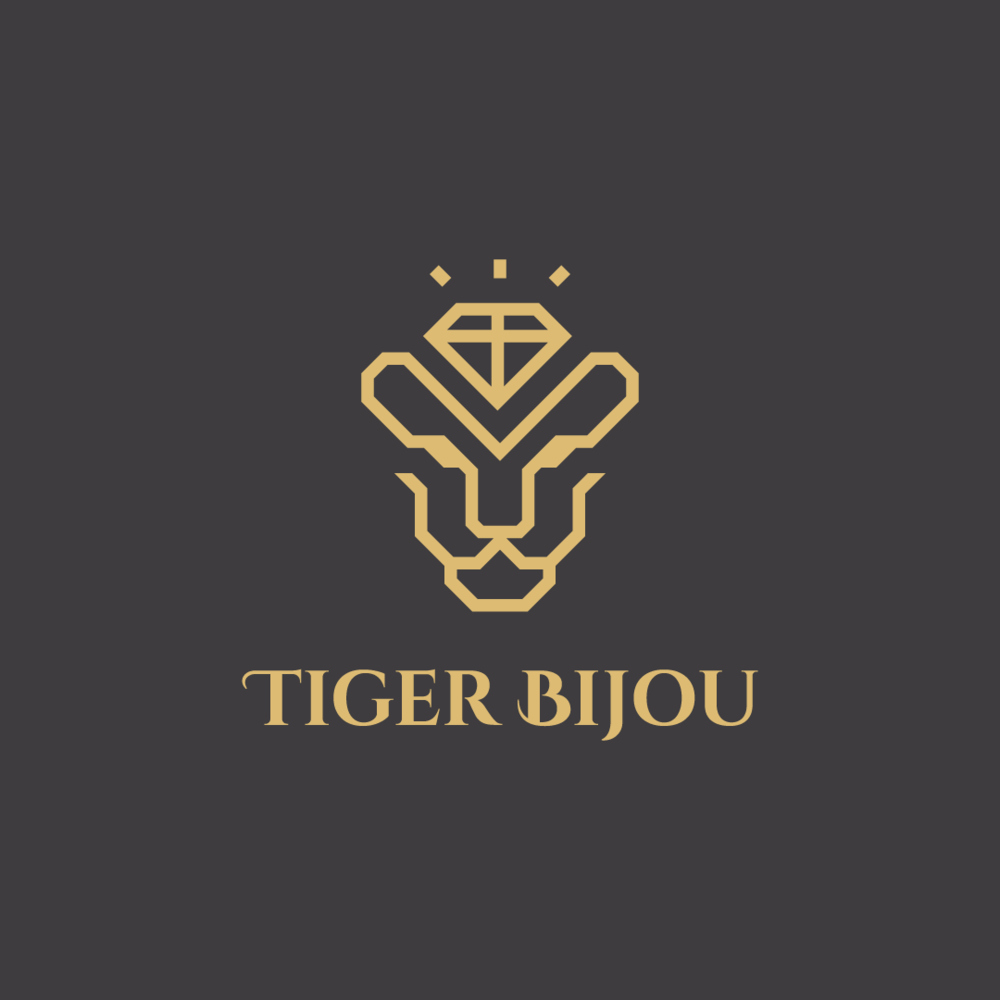 Tiger Bijou's logo features an abstract tiger face with a diamond on its head. The tiger's face is stylized and simplified, with bold lines that create a bold tiger look. The diamond on the tiger's head is the logo's centerpiece, designed to convey elegance and sophistication. Three lines emanate from the diamond, creating the impression that it is shining and sparkling. The logo's typography is elegant and refined, with curves that add a touch of class and femininity.
7. Tiger Bite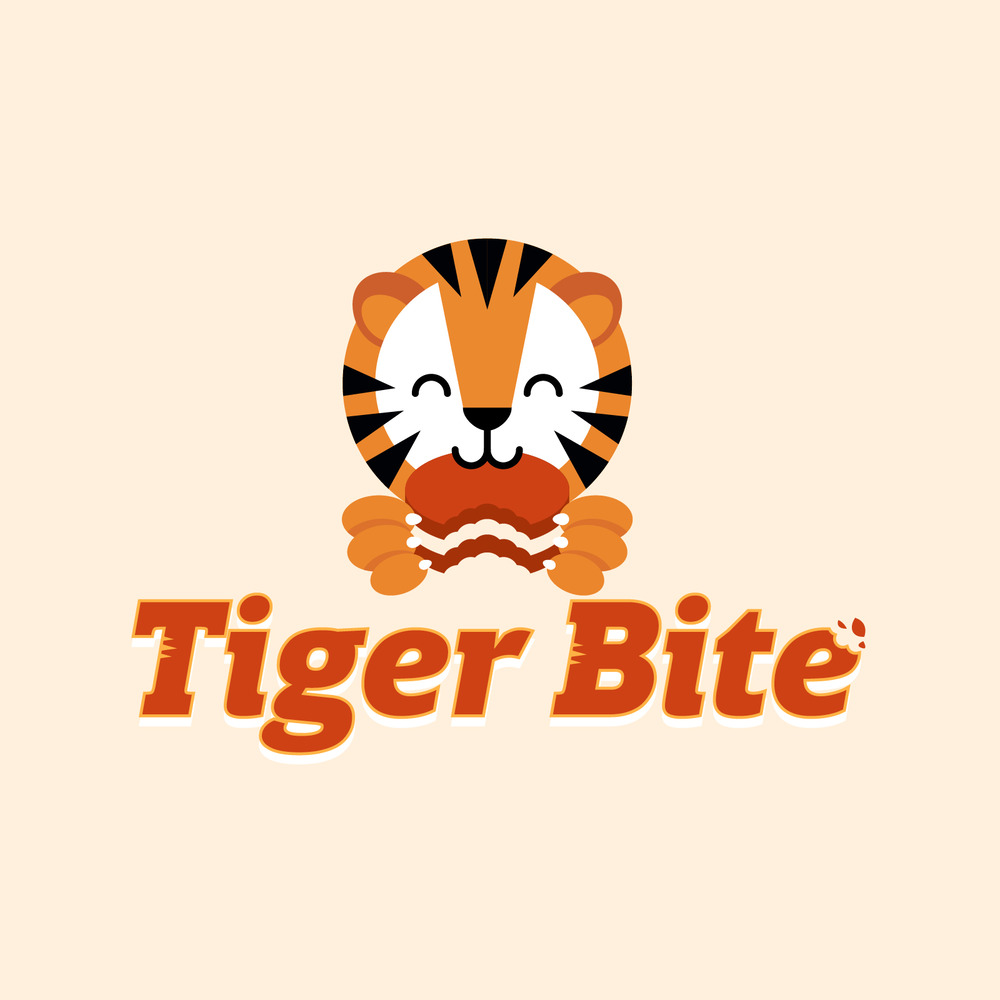 The Tiger Bite logo is a playful and whimsical representation of the brand. A round, cartoonized tiger face, with charming and squinted eyes, holds a delicious red macaroon in both paws. The brand name, "Tiger Bite," is written in bold red, standing against the orange outline. This logo is perfect for a company that wants to appeal to children and adults alike with its fun, friendly, and delicious brand.
8. Tiger Gun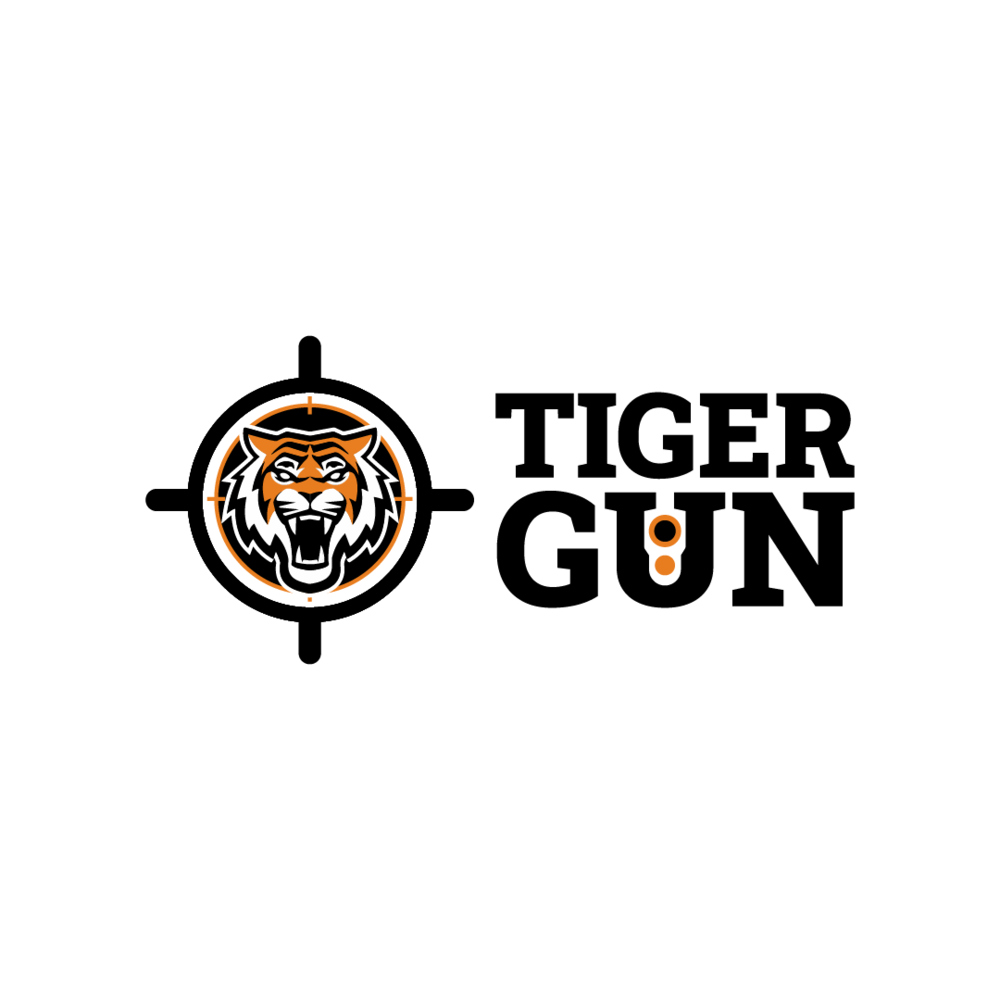 The logo for this shooting and gun company is a bold and striking design that will catch the eye. At the logo's center is a target symbol with concentric circles in black and white. Inside the target is the snarling face of a tiger, its mouth wide open and teeth bared. The tiger represents strength, power, and predator instincts necessary for success in the shooting world. Overall, this logo conveys a sense of fearlessness and determination that will resonate with those passionate about firearms and shooting sports.
9. Tiger Vision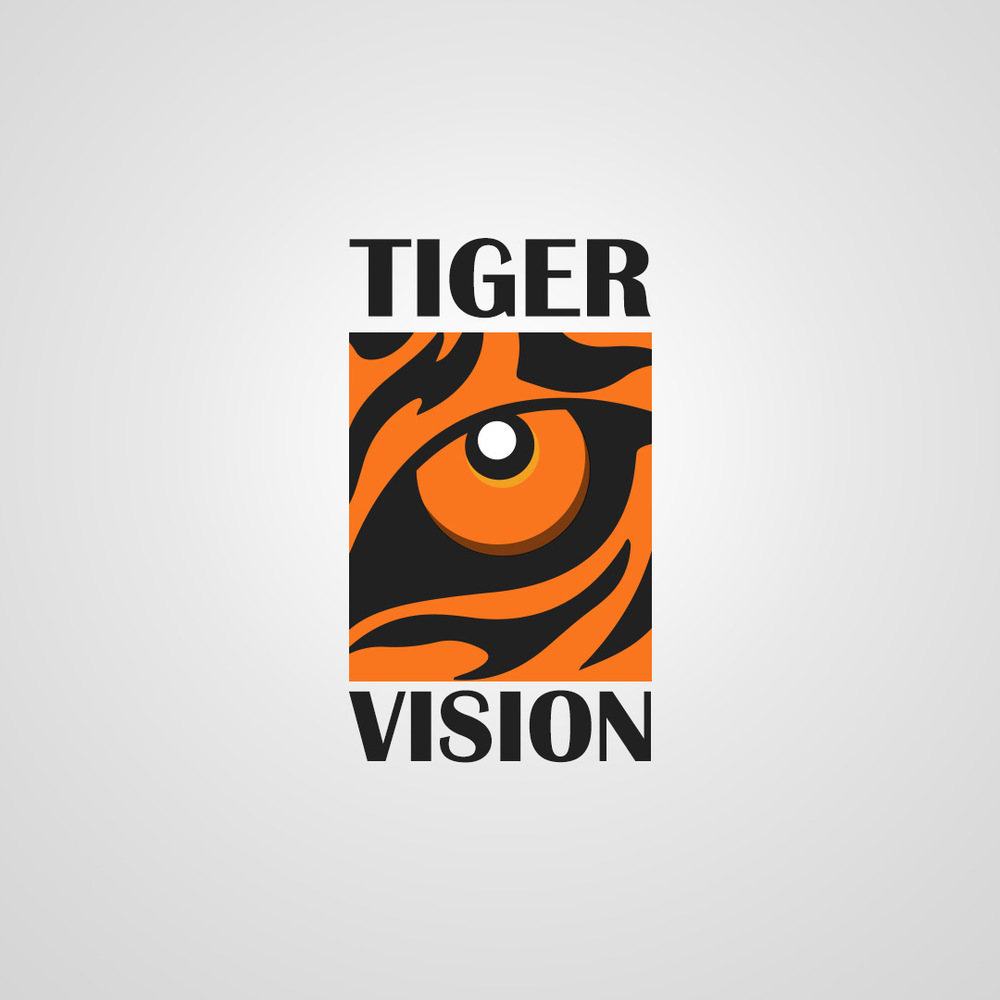 The Tiger Vision logo for the eyeglasses and sunglasses brand is striking and memorable. It features a rectangular shape with bold orange and black stripes. At the center of the logo are the piercing eyes of a tiger, which immediately capture attention and suggest confidence. The powerful imagery conveys that the eyewear brand is for those who want to make a statement. The logo is sleek and modern, with a touch of fierceness that perfectly reflects the brand's name and ethos.
10. Tiger Wander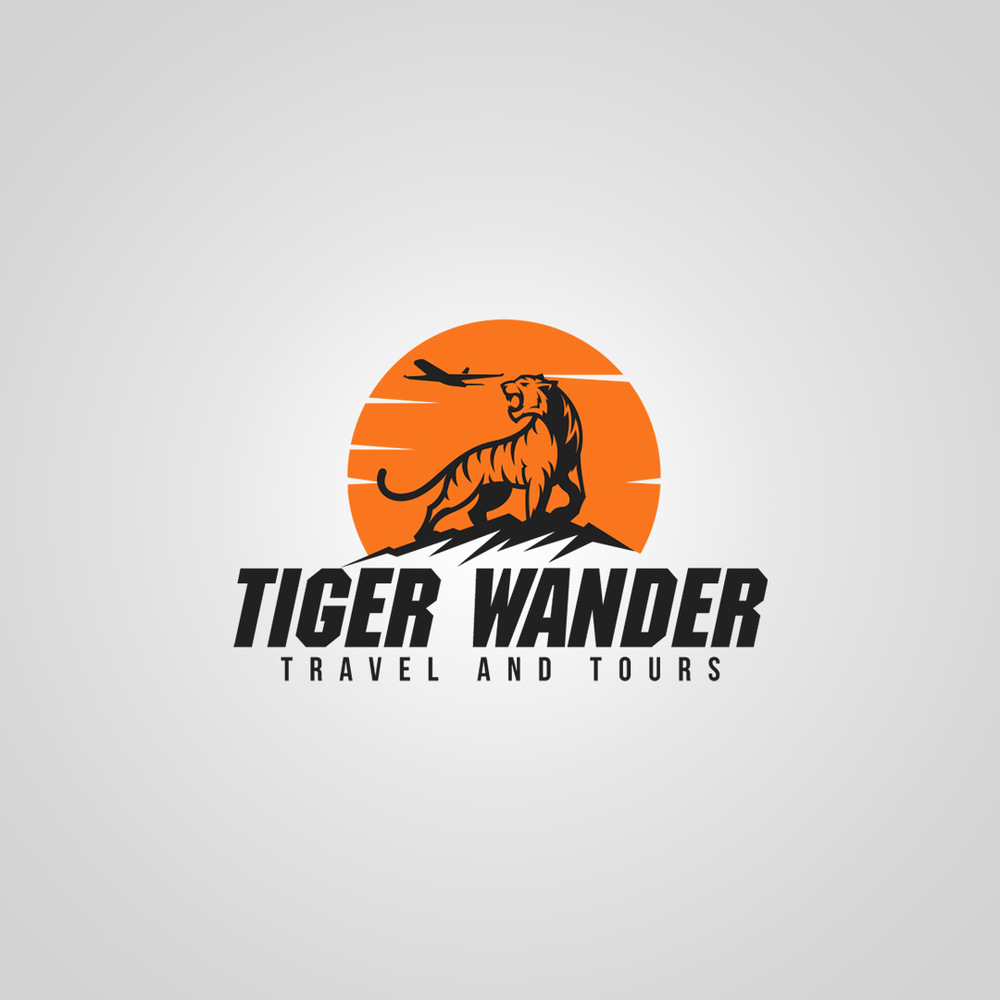 Tiger Wander's travel company logo features a striking mountain silhouette against a white background. The mountain peak stands tall and majestic, symbolizing adventure and exploration. Standing strong on top of the mountain, the tiger represents strength and agility. Its mouth is open, and its head is turned towards the small plane. Overall, the Tiger Wander logo conveys a sense of adventure, freedom, and excitement, inviting travelers to join in the journey.
Conclusion
Tiger logos are famous for brands that want to convey strength, power, and energy. Using a tiger in a logo can also evoke a sense of adventure, freedom, and excitement. Whether used in sports, fashion, or travel, tiger icons effectively communicate a brand's values and personality.
If you want a quality and affordable tiger logo like these examples, Penji is the name you can rely on. We offer unlimited logo designs and 120+ other design services at fixed monthly rates. Subscribe now, and we'll slash 15 percent off your first month!
Need only one logo for your business? Penji offers one-off designs at $75!