Cats are sleek, nimble creatures that move with elegance. So, when a company uses a cat in its logo, it can suggest qualities like sophistication, style, and poise. It's like saying, "Hey, we're a classy bunch!" Cats are also independent and self-reliant. They have this aura of confidence and freedom. A logo with a cat might imply that the company values autonomy, individuality, and the ability to stand out from the crowd. Looking for cat-inspired logos? Here are 10 cat logo examples from Penji's professional designers. And if you need one cat logo, Penji can make it for you in one to two days for only $75!
1. 9 Lives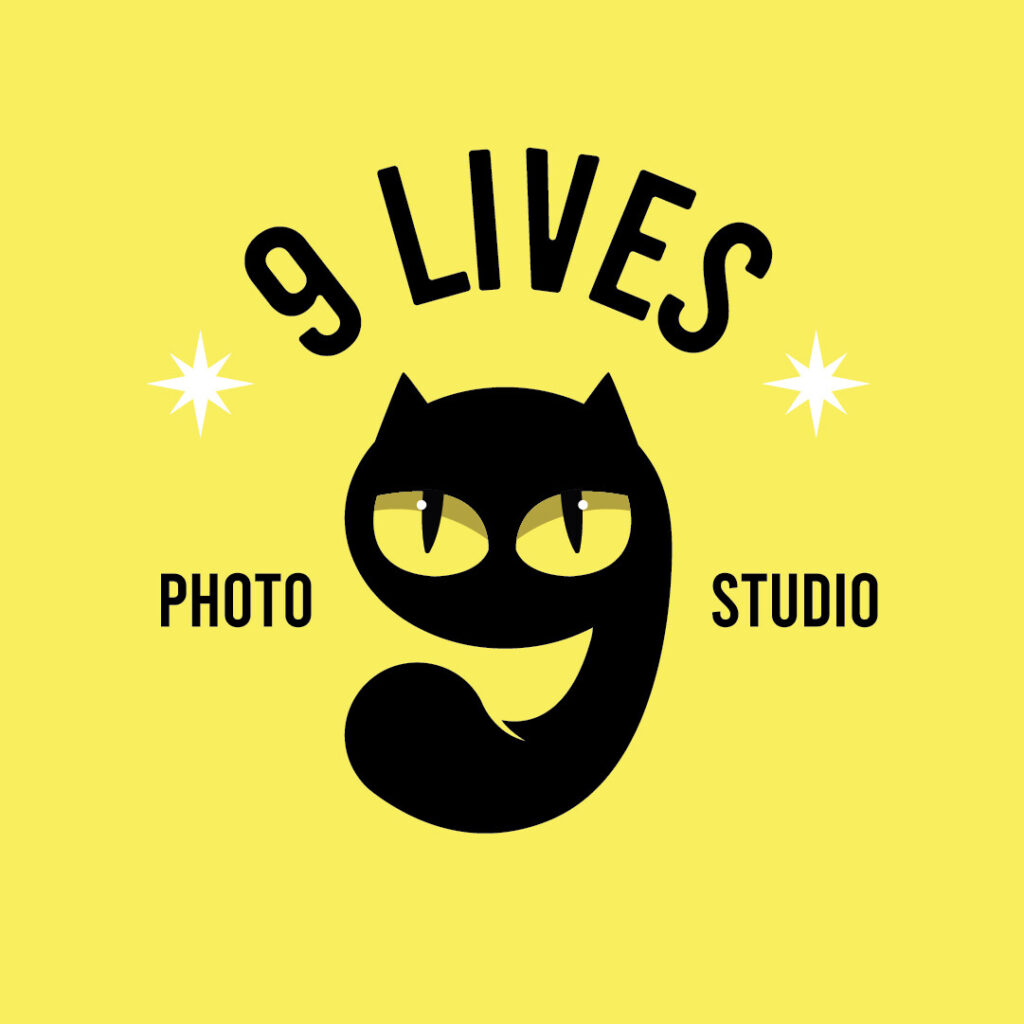 The logo features a sleek and modern cat silhouette that cleverly incorporates owl-like features, such as wide round yellow eyes. The cat's body is shaped like a number nine, giving it a sophisticated and minimalist look. The sans serif light-faced font used for the brand name is positioned above the cat silhouette, creating a balanced composition. The overall design exudes a sense of wisdom, elegance, and playfulness, making it a perfect fit for a brand that caters to female and male demographics.
Beautiful and quality cat logos for your brand
Enjoy hassle-free cat logo design by subscribing to Penji now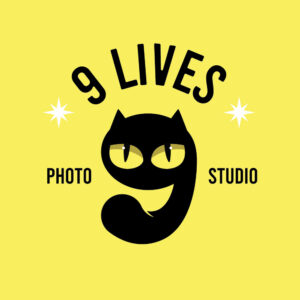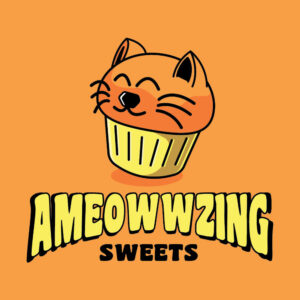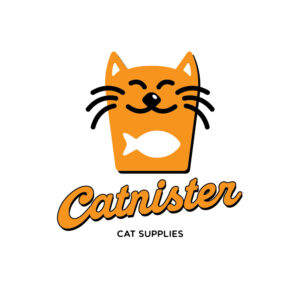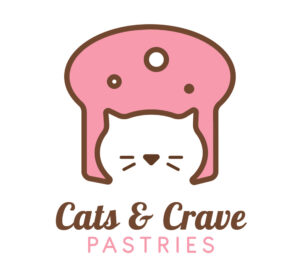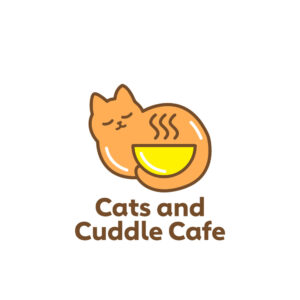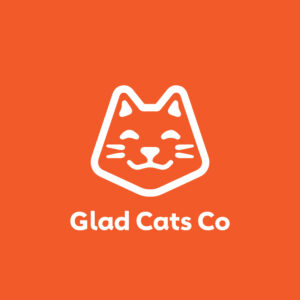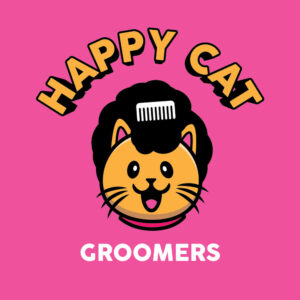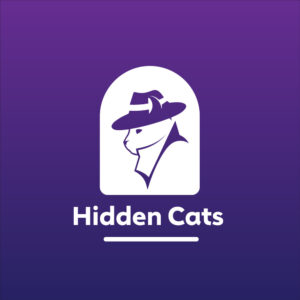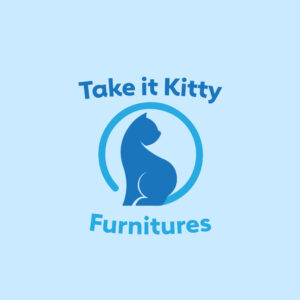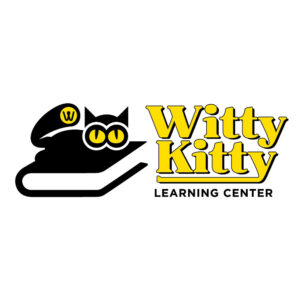 2. Ameowwzing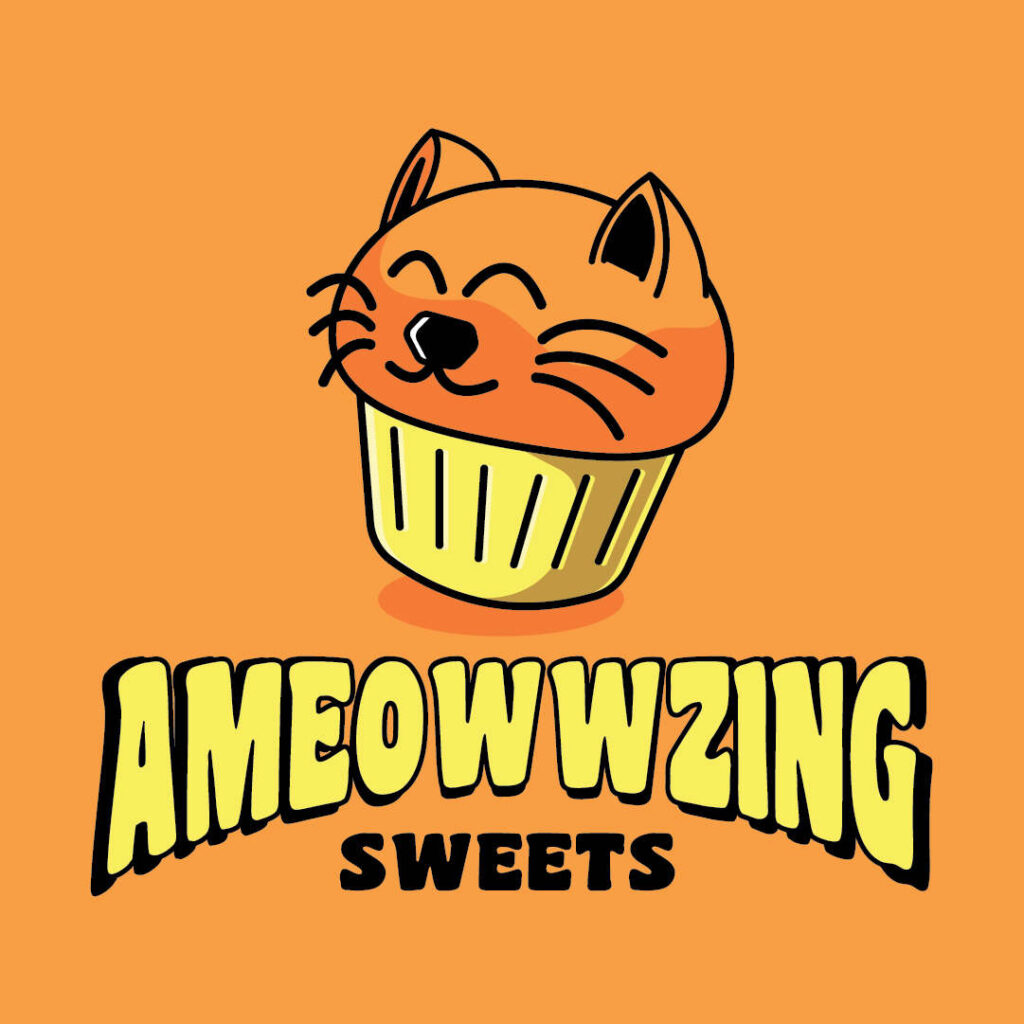 The logo features a charming cat cupcake design in vibrant orange and yellow hues. The cat is playfully sitting on top of a cupcake, with its happy plump face protruding above the cupcake liner. The cat's cute expression and whiskers add a touch of whimsy to the design, making it irresistibly delightful. The orange and yellow colors evoke warmth, joy, and creativity, perfect for a playful and fun brand. This logo is ideal for a bakery, cafe, or any business that wants to convey a sense of sweetness and creativity with a feline twist.
3. Catnister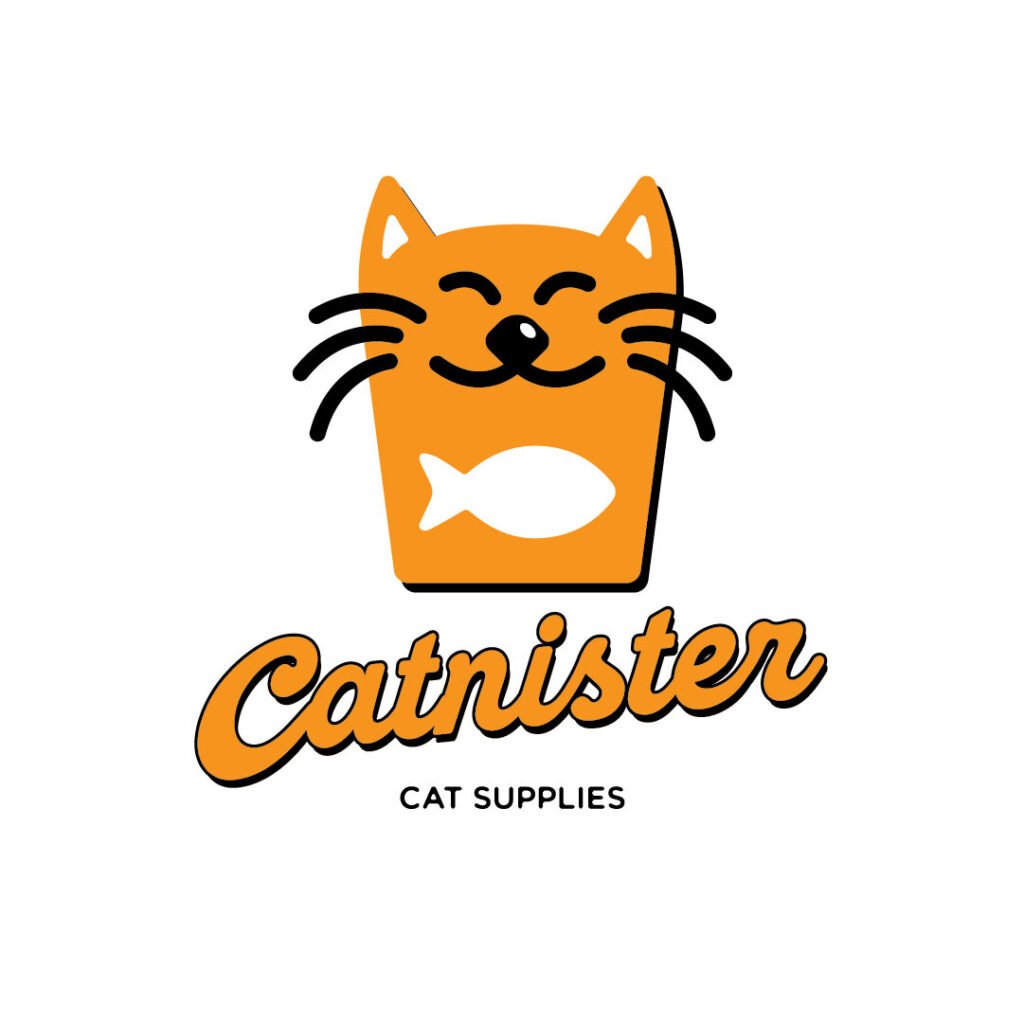 The logo showcases a versatile and imaginative cat design that banks on white space as an added visual interest. You'll see the cat's ears, whiskers, and a fish below its face. The logo features a script typeface, adding a feminine, artistic touch to the design. This is one of the cat logos that represents versatility, creativity, and adaptability, perfect for a brand that embraces these qualities.
4. Cats & Crave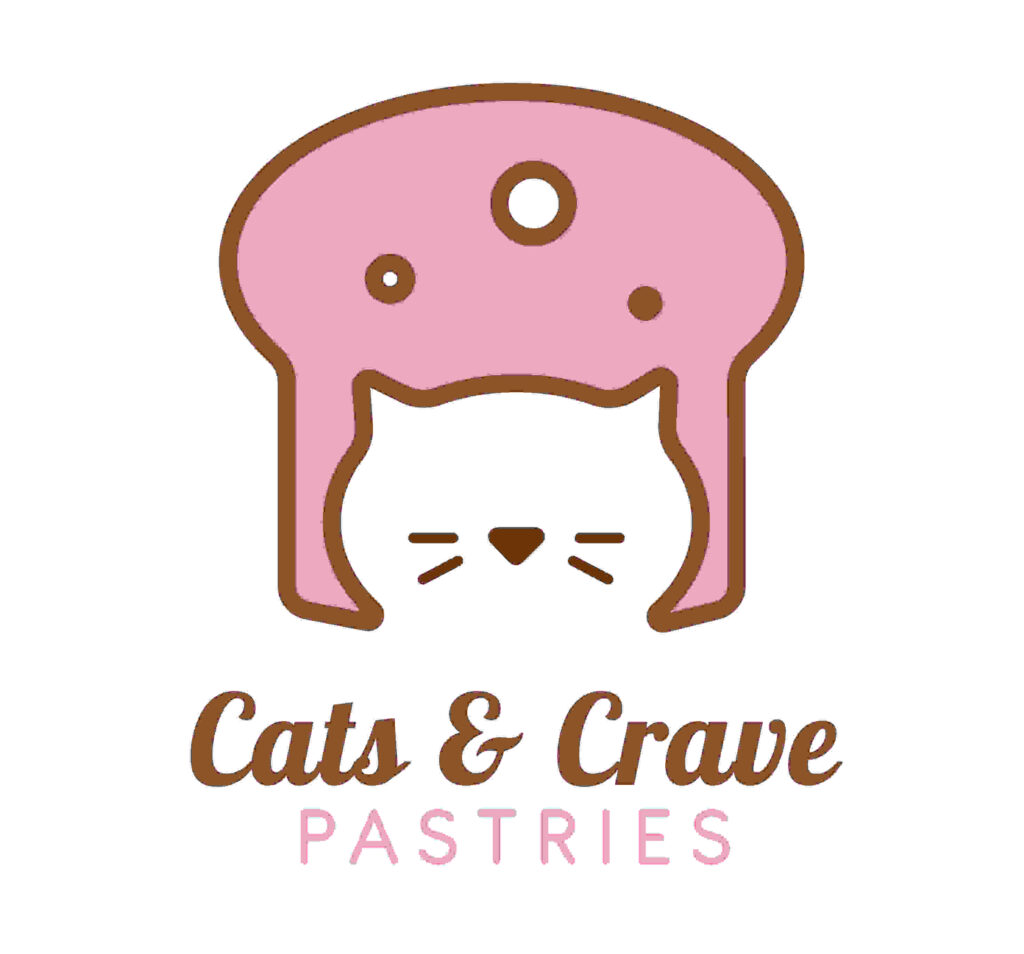 The logo features a unique and charming cat design that is cleverly integrated into the shape of a bread loaf. The pink color of the bread is warm and inviting, while the white cat design adds a playful and whimsical touch. The cat's ears and tail peek out from the bread, giving the impression that the cat is snuggled up cozily inside. The overall effect is adorable and eye-catching. This cat logo design is perfect for a bakery, cafe, or any business that wants to convey a sense of warmth, comfort, and fun.
5. Cats and Cuddle Cafe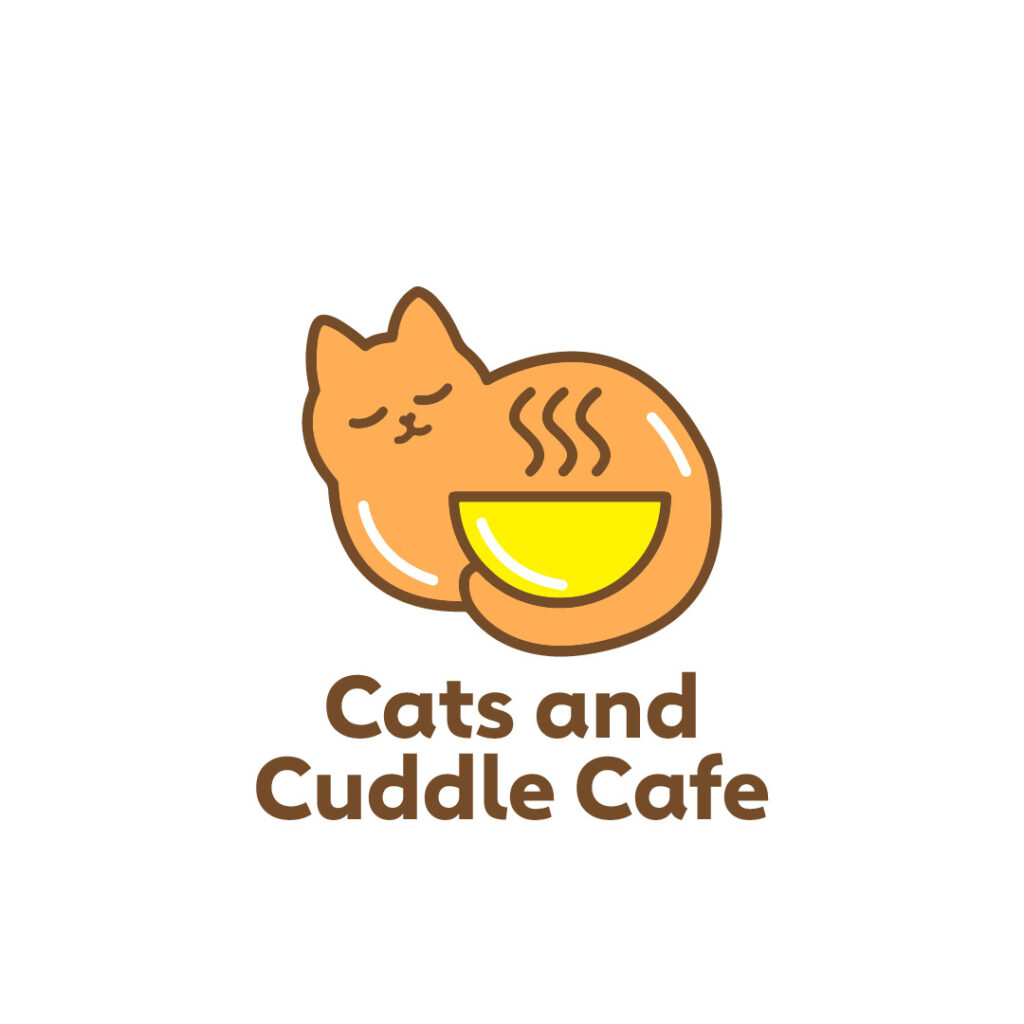 The logo showcases a clever cat design in a striking orange color, with a creative twist – the cat appears to be trading a cup of coffee in its tail! The cat is depicted with a mischievous expression, with its tail around the cup. The steaming cup of coffee adds a unique touch. The tail forms a graceful arc, creating a unique and eye-catching visual element. This logo is perfect for a coffee shop, cafe, or any business that wants to capture attention with creative design.
6. Glad Cats Co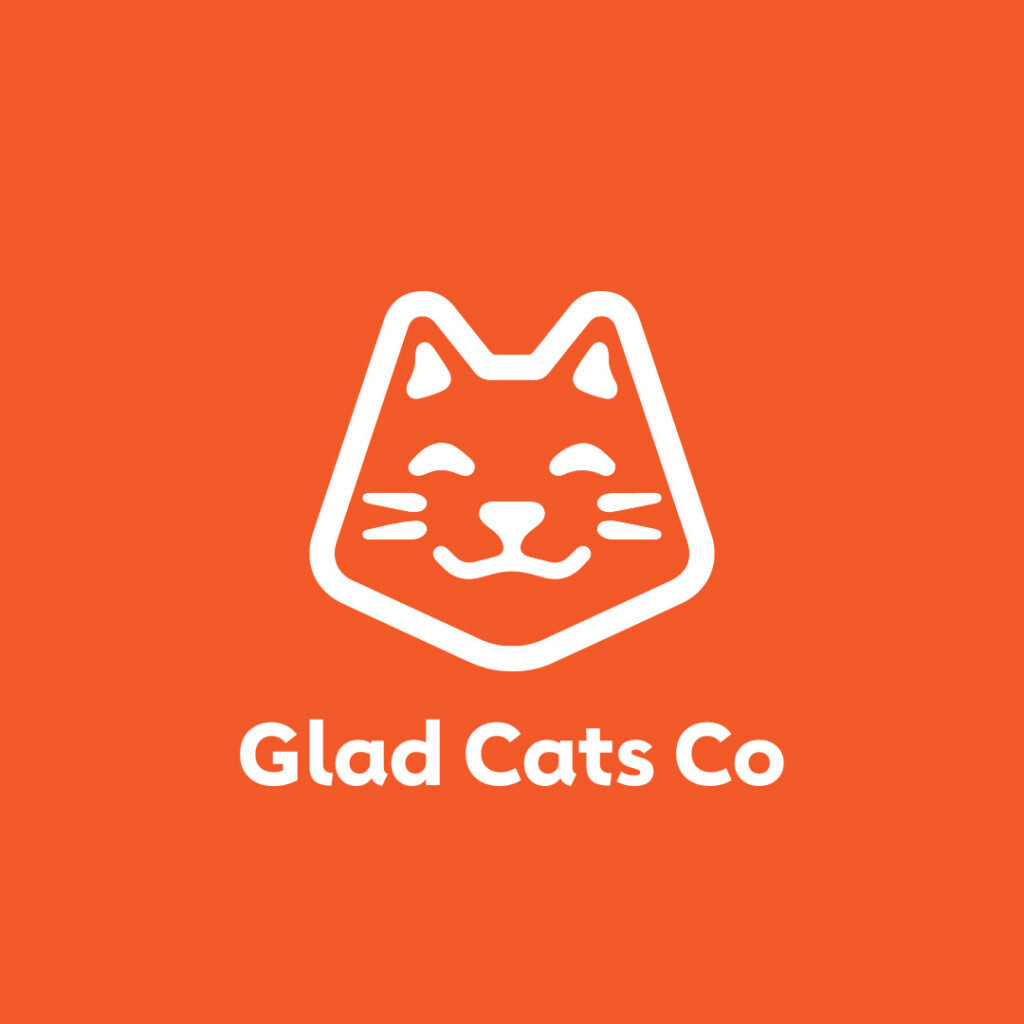 The logo features a sleek white illustration of a cat, exuding simplicity. The cat is artfully depicted with minimal white lines, capturing its graceful form and expressive eyes. The clean white color of the illustration adds a touch of sophistication while giving it a modern and minimalist aesthetic. The simplicity of the design conveys a sense of refined elegance, making it suitable for various businesses, from high-end fashion to premium pet products.
7. Happy Cat Groomers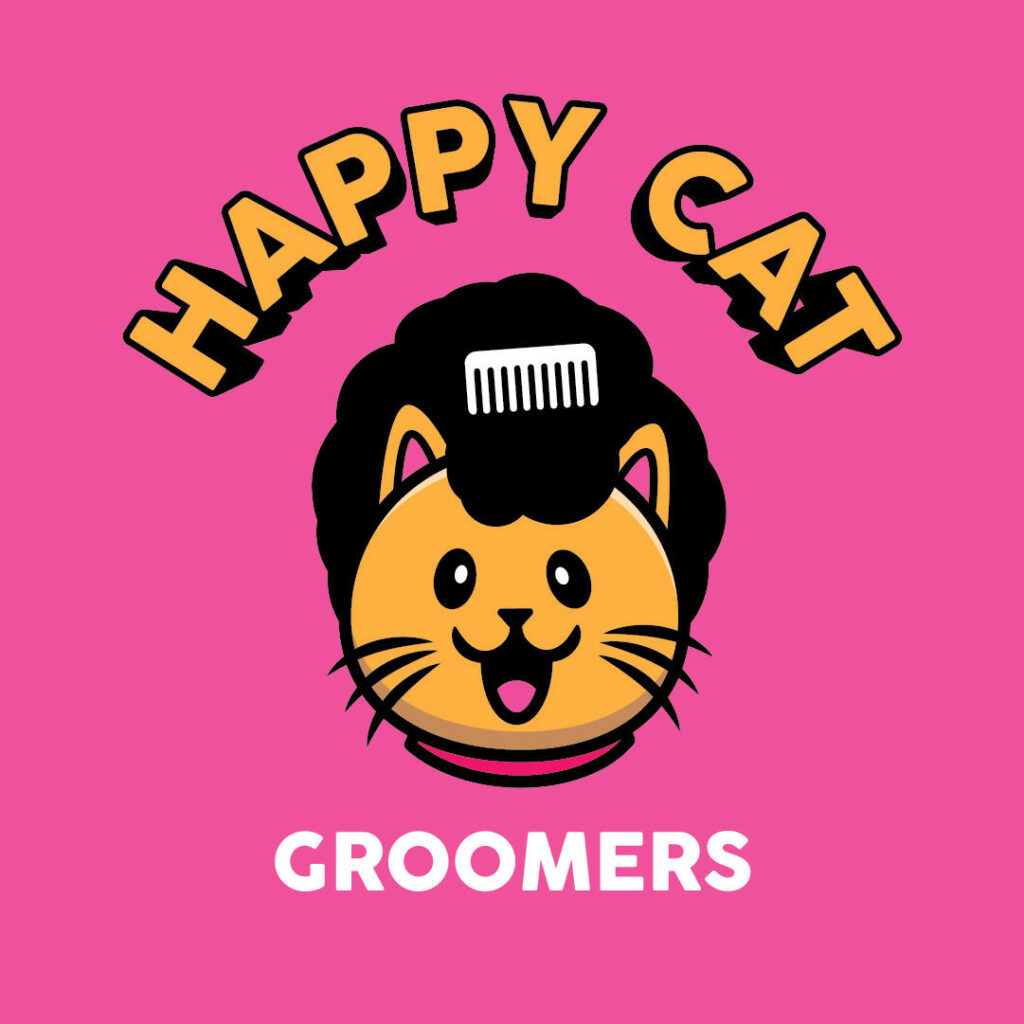 The logo showcases a unique and eye-catching design of a yellow cat with an iconic afro hairstyle, complete with a comb perched on top. The cat exudes a sense of style and confidence with its bold and distinctive appearance. The afro hair and comb on top symbolize individuality, creativity, and self-expression. The yellow color adds a vibrant and energetic touch to the logo while representing happiness and optimism. This logo is perfect for businesses that embrace diversity, creativity, and uniqueness, such as hair salons, fashion brands, or any brand that wants to stand out and make a statement.
8. Hidden Cats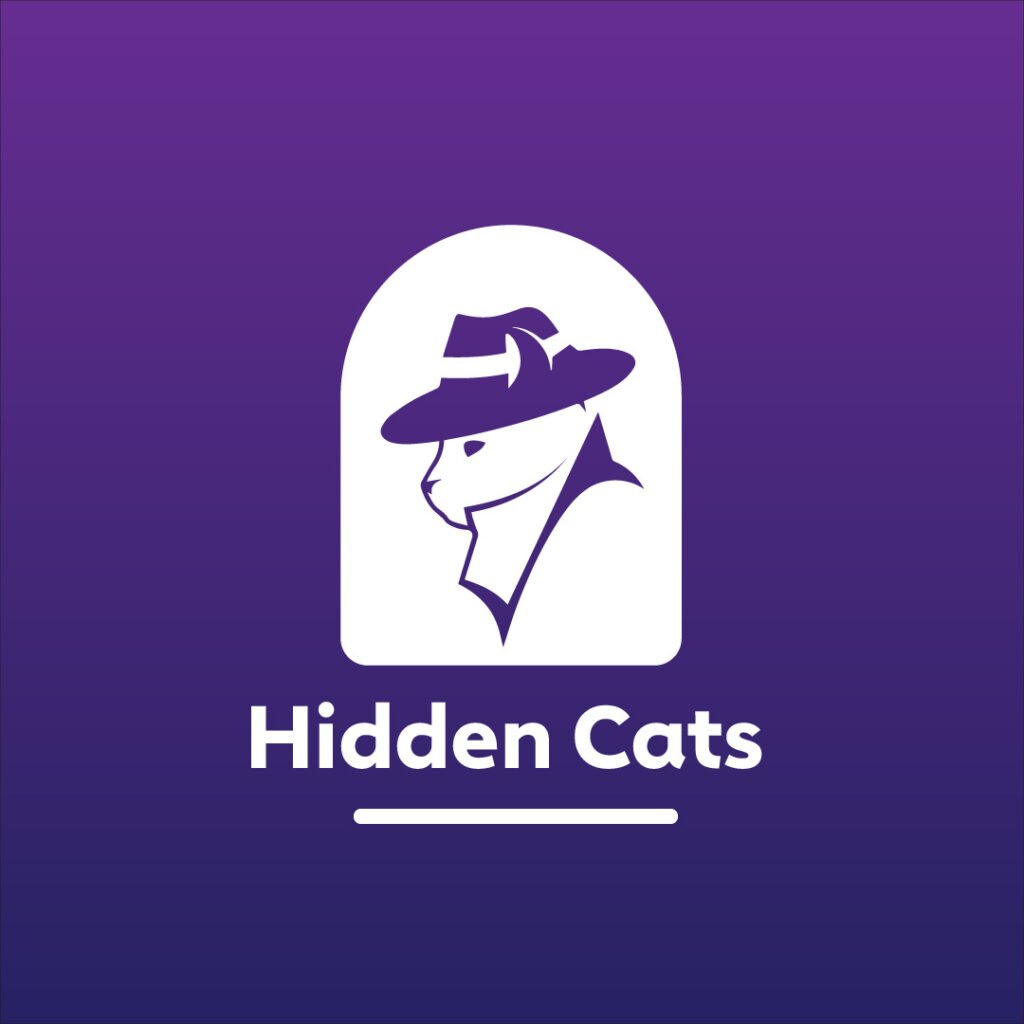 The logo showcases a sleek and sophisticated cat illustration donning a dapper fedora hat and a stylish suit, set against a clean white space design. The minimalistic white space design creates a sense of elegance and modernity, making the logo stand out with its simplicity. This logo is perfect for a business that wants to convey a sense of sophistication, class, and professionalism.
9. Take It Kitty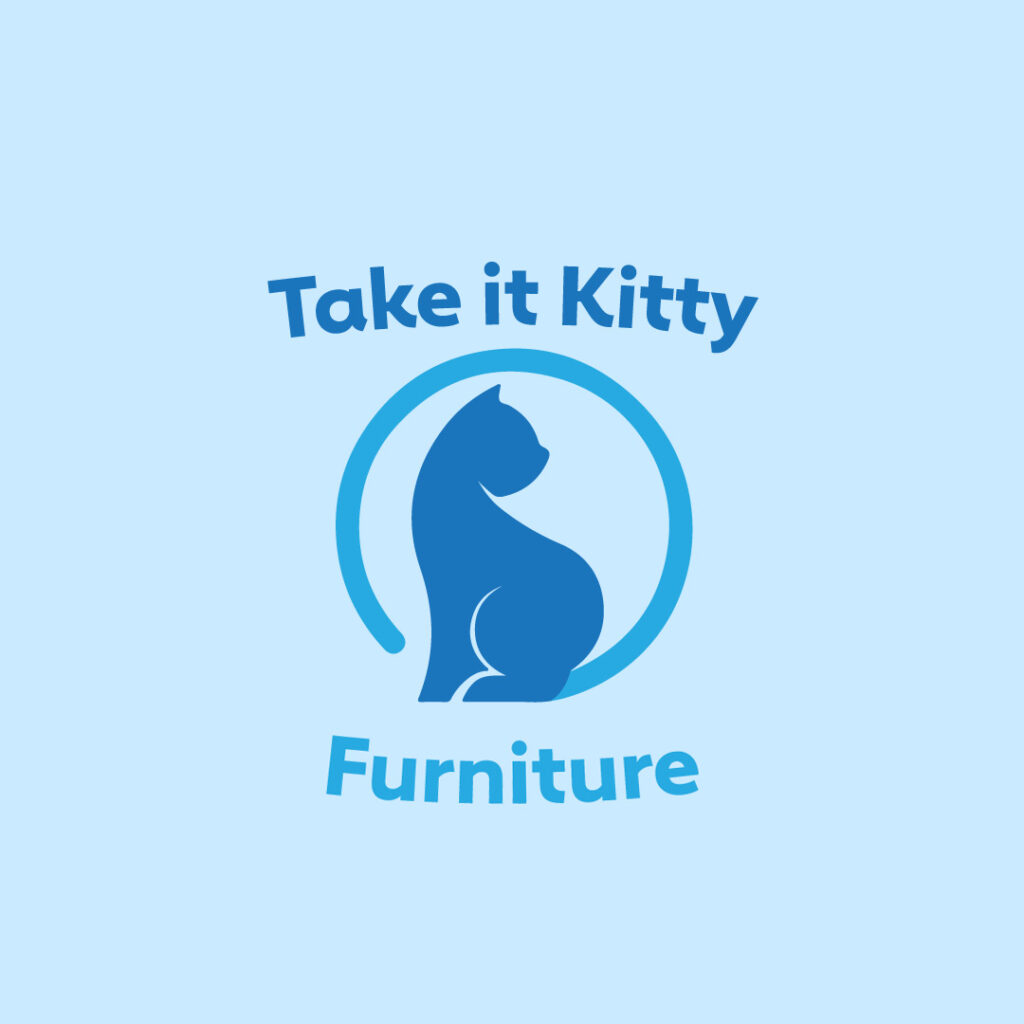 The logo showcases a sleek and sultry cat in a blue silhouette, enclosed in a light blue semi-circle. The cat's alluring pose and bold attitude exude authority and reliability. The use of a sexy cat in the logo adds a touch of mystery and intrigue to the design. The combination of the blue color palette creates a sense of calmness and sophistication. Meanwhile, the semi-circle adds a contemporary and dynamic element to the composition. The playful sans serif font complements the cat silhouette perfectly, making this one of this list's most stylish cat logos.
10. Witty Kitty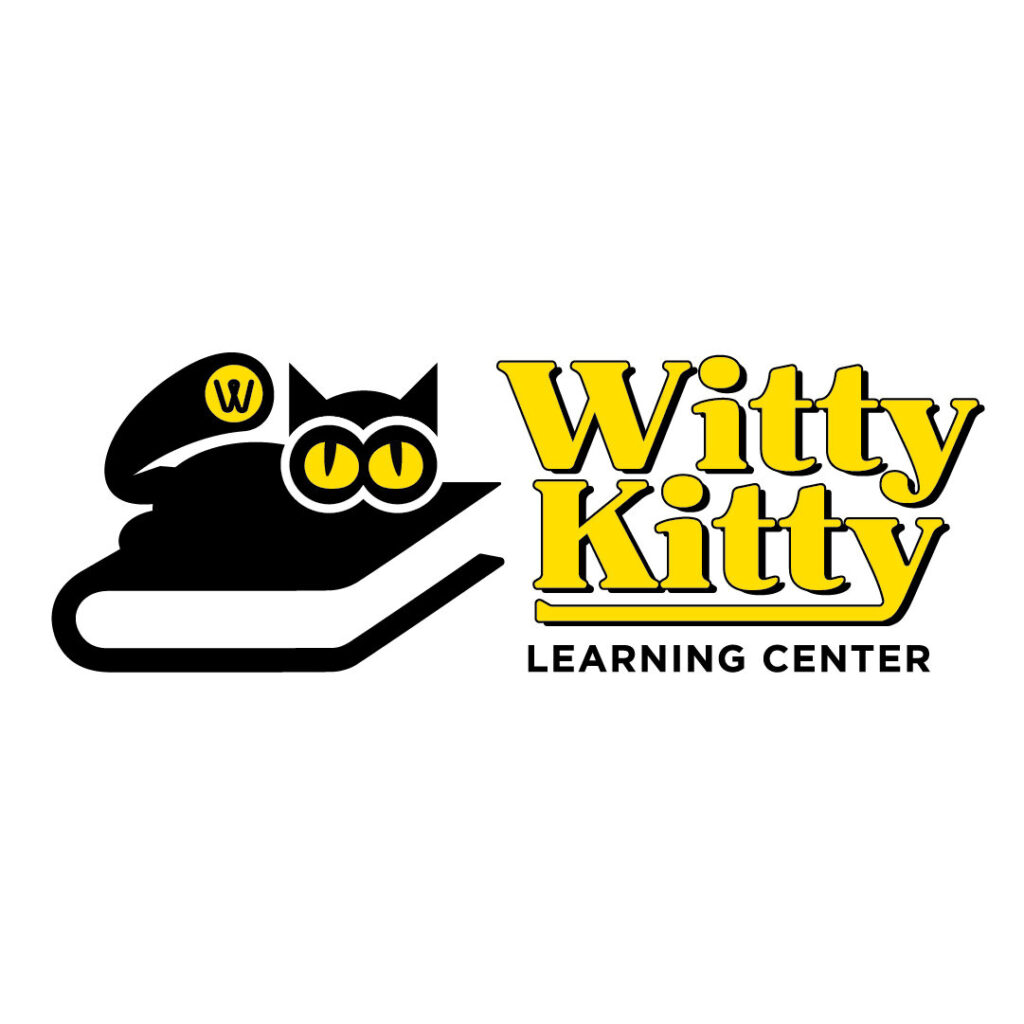 The logo showcases a sleek black cat silhouette sitting atop a closed book, creating a unique and cohesive design. The cat's outline is sleek and stylish, capturing the essence of a feline's grace and mystery. The closed book beneath the cat adds a touch of intellect and curiosity, hinting at a love for reading or knowledge. Accompanied by a bold, yellow serif font beside it, the logo exudes a timeless and classic appeal. The combination of the cat silhouette, book, and bold font creates a perfect symbol for a literary, educational, or intellectual brand.
Request Your Cat Logos from Penji's Professional Graphic Designers
Including a cat icon on your logo takes careful planning, brainstorming, and research for an impactful design outcome. Creating animal logos is tricky because careful attention to detail is needed to prevent a cramped and confusing design.
Let Penji's professional graphic designers create your cat logos to ensure it pits against established competitors. Penji offers unlimited graphic designs and revisions for a flat monthly rate. Fill out this form for a 15 percent discount to get you started on logos, online ads, billboard ads, flyer designs, and more!
Only need one cat logo for your business? Penji offers a hassle-free and quick design process for only $75!