Today, green marketing is more than just the environmental version of traditional marketing. It's the whole package. From education around recycling and sustainability to creating products that use fewer resources, companies have discovered that they can capitalize on a green consumer. Here are ten examples of companies leading the way toward a greener future.
1. Patagonia's "Don't Buy This Jacket" Campaign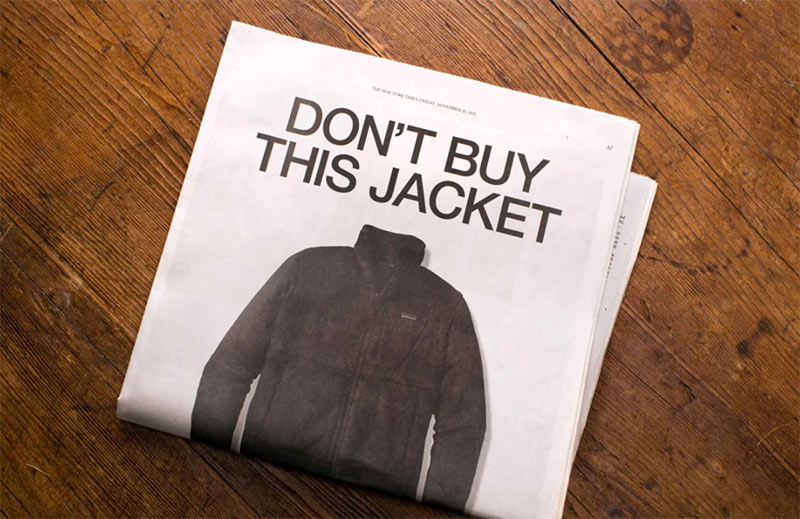 In 2011, Patagonia published an ad in the New York Times titled "Don't Buy This Jacket." It encouraged consumers to consider the environmental impact of their buying decisions. It featured a photo of one of their signature jackets with the caption, "This jacket is the most versatile and durable we've ever made. But it's not the solution to the environmental crisis."
It received mixed reactions from the public but proved successful for Patagonia. It sparked conversations around sustainability and conscious consumerism and helped solidify the company's reputation as a leader in eco-conscious retail.
2. Tesla's Electric Vehicles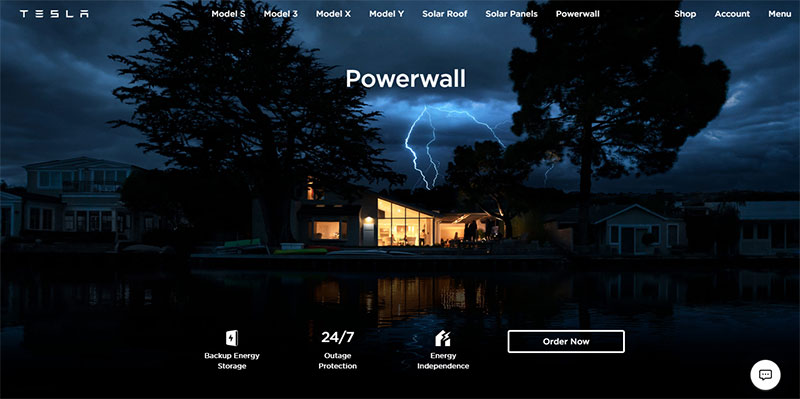 Revolutionizing the automotive industry, Tesla designed electric vehicles that are eco-friendly and high-performing. The company's cars are powered by lithium-ion batteries and can travel impressive distances on a single charge. They also expanded their product line to include clean energy products such as solar panels and energy storage systems. These aim to reduce dependence on fossil fuels and promote sustainable energy solutions.
Tesla's energy storage systems, such as the Powerwall and Powerpack, allow consumers to store excess energy generated by solar panels and use it when needed. These products help reduce reliance on traditional power grids and promote sustainable energy solutions.
3. Chipotle's "Food with Integrity" Initiative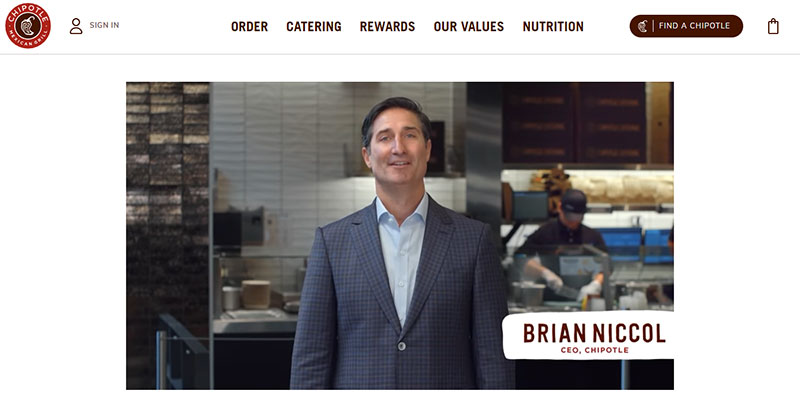 "Food with Integrity" is Chipotle's commitment to serving responsibly sourced and high-quality ingredients. The initiative aims to support local farmers, promote sustainable agriculture, and prioritize animal welfare. This approach has helped Chipotle differentiate itself from other fast-food chains and build a loyal customer base that values healthy and ethical food choices.
The initiative has also encouraged transparency in the food industry and serves as a model for responsible and sustainable food production, benefiting the environment, animal welfare, and public health.
4. Coca-Cola's PlantBottle Campaign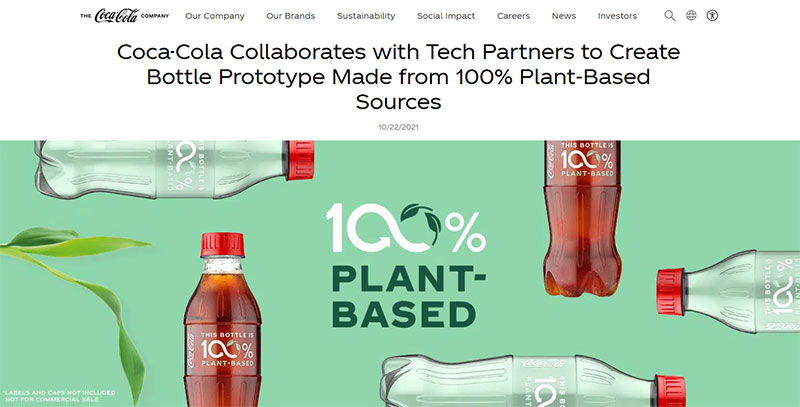 In October 2021, Coca-Cola announced its PlantBottle campaign, which aims to reduce the environmental impact of plastic bottles by using plant-based materials. The PlantBottle is made from up to 30% plant-based materials, such as sugarcane and molasses, which are renewable and have a lower carbon footprint than traditional plastic materials.
The goal is to reduce dependence on fossil fuels and promote sustainable packaging solutions. It has been a critical aspect of Coca-Cola's sustainability efforts and has helped reduce its environmental impact. It has also helped raise awareness about the importance of sustainable packaging and has encouraged other companies to follow suit.
5. Hershey's Environmentally-Friendly Practices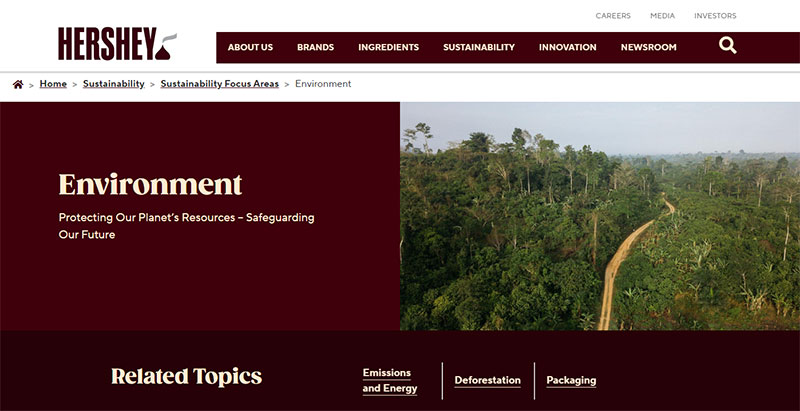 Well-loved chocolate company Hershey's is committed to reducing greenhouse gas emissions by 50% by 2025. They aim to achieve this goal by implementing various sustainability measures, such as reducing energy consumption and investing in renewable energy. The company seeks to minimize its environmental impact and promote sustainable practices.
Hershey's efforts are recognized as an example of corporate responsibility and environmental stewardship. By doing so, the company demonstrates the importance of taking action to address climate change and promote sustainability.
6. The Body Shop's "Enrich, Not Exploit" Campaign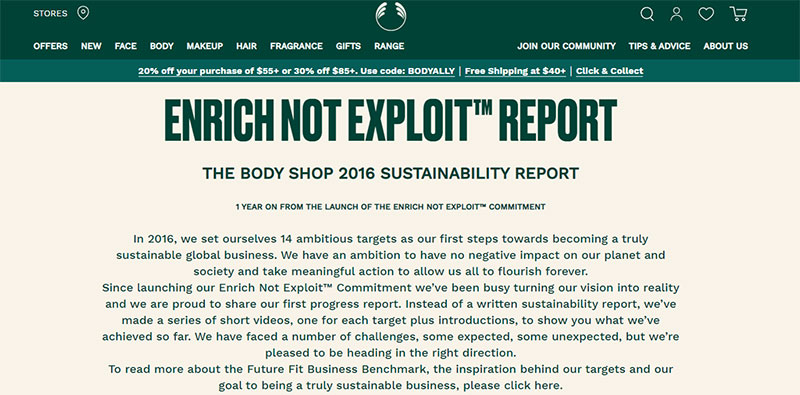 To promote ethical and sustainable practices throughout its operations, The Body Shop released its "Enrich, Not Exploit" campaign. It focuses on people, the planet, and products, sourcing sustainable ingredients, reducing waste, and promoting fair labor practices.
The green marketing campaign also includes a commitment to 100% vegetarian ingredients and no animal testing. The Body Shop's focus on sustainability has built customer trust and a positive brand image. Their campaign serves as a model for sustainable and ethical business practices in the beauty industry.
7. Tom's of Maine #GREENSCHOOLFUND Campaign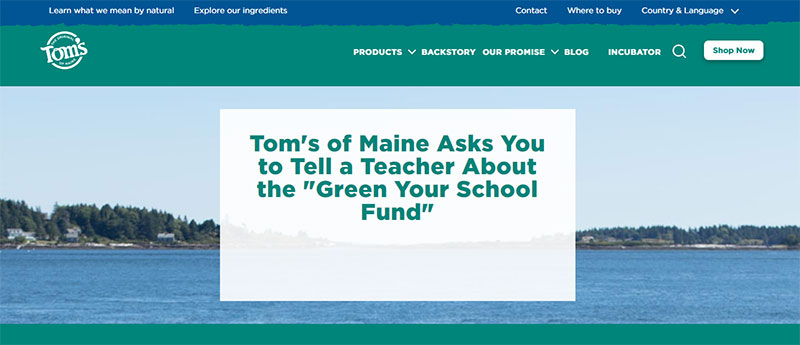 A leading manufacturer of natural personal care products, Tom's of Maine shows its commitment to sustainability and social responsibility with its #GREENSCHOOLFUND campaign. The campaign aims to support environmental education and sustainability in US schools.
Tom's of Maine's sustainability initiatives include using renewable energy, reducing waste, and sourcing sustainable ingredients. All these while donating 10% of profits to environmental and social causes. The campaign is an example of using resources to promote a positive environmental and social impact and highlights the importance of corporate responsibility in creating a sustainable future.
8. IKEA's "People & Planet Positive" Campaign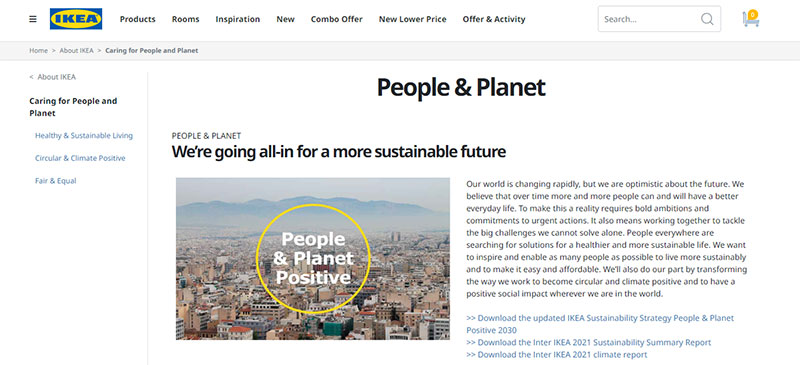 To make the company's operations and products more sustainable and environmentally friendly, IKEA created its People & Planet Positive campaign. The campaign focuses on sustainable sourcing, energy efficiency, and waste reduction, including using renewable energy sources, promoting sustainable materials, and eliminating waste.
IKEA also aims to become a circular business by 2030. The campaign highlights the importance of corporate responsibility and companies' role in promoting positive change. It also includes initiatives such as the "Better Cotton Initiative," which supports sustainable cotton farming practices. Plus, the "IKEA Foundation," supports global initiatives that promote education and sustainability.
9. Starbucks' Green Store Initiative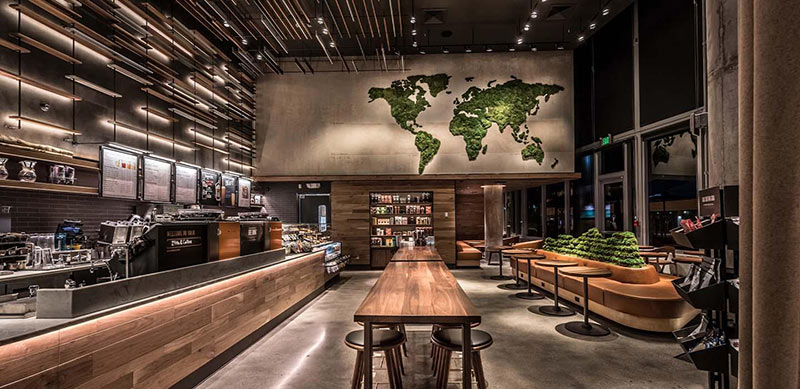 To do its part in saving the environment, Starbucks released its Greener Store initiative. It is a sustainability program aiming to reduce the environmental impact of the company's stores. It includes sustainable design features, such as energy-efficient lighting and HVAC systems, and many others.
In addition to these, the Green Store initiative also includes efforts to reduce waste and promote recycling. Starbucks aims to have recycling available in all company-owned stores by 2025. The company has also committed to eliminating single-use plastic straws from all stores globally.
10. Ben & Jerry's Sustainability Efforts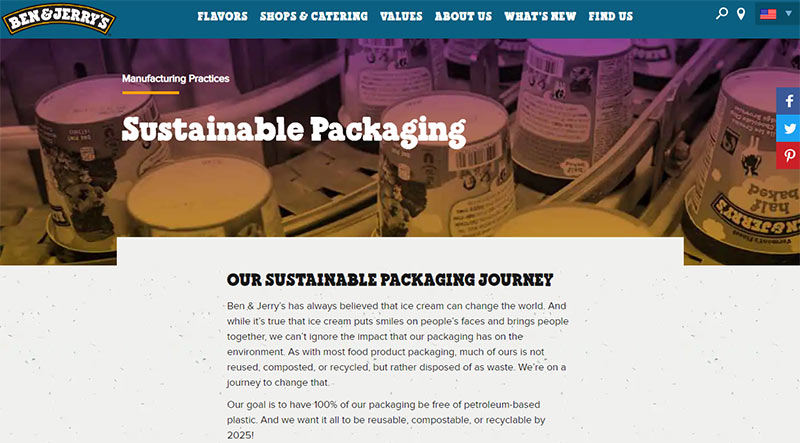 Ice cream company Ben & Jerry's takes pride in being known for its socially conscious values. It shows its commitment to sustainability by using only fair trade and non-GMO ingredients in its products. By sourcing fair trade ingredients, the company can support farmers and workers in developing countries and promote ethical practices in the food industry.
Additionally, using non-GMO ingredients, Ben & Jerry's promotes healthier and more sustainable food choices for consumers. The company aims to reduce greenhouse gas emissions and invest in renewable energy sources.
Final Thoughts
Green marketing is becoming increasingly important as consumers prioritize sustainability and environmental responsibility. These ten companies set an example for others by implementing sustainable practices, promoting ethical sourcing, and investing in renewable energy.
If you're looking to enhance your own company's branding and design efforts, work with us at Penji. With our help, you can ensure that your marketing materials align with your company's sustainability goals and help lead the way toward a greener future.