Starting a business is not an easy feat. As they always say, there will be birth pains. While that is true, it doesn't mean you can't get help. Fortunately, there are a lot of tools and software that can make your life easier. You have a variety of software to guide you with finances, for file sharing, collaboration, and even for creating designs.

Now, if you do not have an idea about the software for startups, then you will find this post truly beneficial. We will share with you some of the most amazing tools you can use to run your operations smoothly. From social media to project management, you'll find something you can use. These are highly recommended because you can automate a number of tasks, and at the same time, park your plans for hiring new staff. This, of course, can essentially save you money.
Startup Software for Business Owners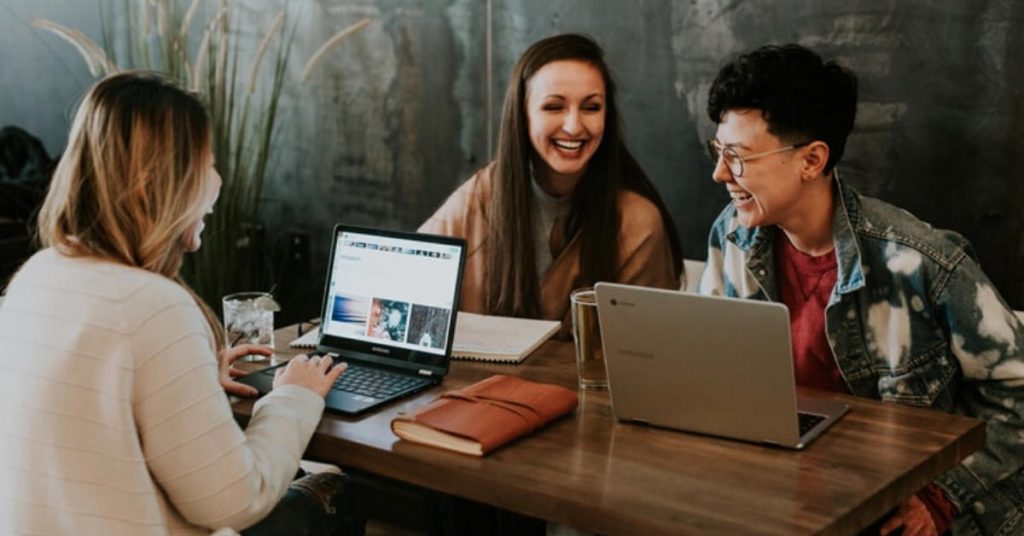 If you have different teams and you want to instantly send messages or share tasks, then Slack might be the best solution for you. They have dedicated spaces which are called channels and you can give access to certain members of your group. At least with this, you don't have an overwhelming inbox.
Trello is a popular collaboration tool that can organize your tasks into boards. This is ideal if you want to see your project's progress in a quick glance. It's easy to understand and navigate. Just drag and drop tasks to its appropriate board, and you are all set. You can also set deadlines and attach files to manage your tasks easily.

Think of it as your traditional post-its, only much better and obviously digital.
Asana is another great tool if you want to streamline your business' operations. You can build project plans, coordinate tasks to the appropriate team members, build a Gantt chart, and even monitor the workload of each staff. These and more features can be enjoyed by using Asana. It's no wonder that this tool is a big hit for startups.
In 2012, Google launched a file storage and synchronization service which is now known as Google Drive. The good thing about this software for startups is that you don't have to wait for emails about revisions to your files. Instead, just give the link to those who need access and they can view or edit it. This saves time and increases your operation's efficiency.
As someone who's starting a business, your schedule can get pretty crazy with all the appointments and meetings. It is possible that you get off track, double-book yourself or that you miss out on something. One of the best technologies for startups is Appoint.ly. With this, you can avoid multiple emails and double bookings. And the best part is, you can set your schedule in seconds.
Most people would say that you have to fuel your business with passion. But of course, we all know that it is not the only thing you need. For your business to effectively run, you must know how to handle your finances. The only way to do that is to monitor and have an overview of your cash flow.

While writing it down on conventional record books is good, that can take up a lot of time. Plus, consolidating everything can be a challenge. With Quickbooks, you can see how your business is doing in a snap. You can even access it using multiple devices. Work anywhere, anytime!
Human Resources is another area of your business which you have to give importance to. And that is why you might want to consider having this tech for startups, Deputy. It allows you to schedule staff in minutes. It also has a time tracking software, and you can link it directly to your payroll. Again, imagine the time you will save with this amazing tool.
Taking advantage of social media is highly recommended if you want to increase your brand's online visibility. However, we know that managing different business pages online can be a tedious task. Of course, you can always hire a dedicated social media manager. But again, if you are just starting up, it would be a whole lot better if you try Hootsuite first. With this tool, you can schedule, manage, and even see reports of your social media content. At least you don't have to monitor it multiple hours per day.
You must take your online security seriously. And that means you need to get a strong antivirus made especially for businesses. By doing so, you are protecting not just your operations, but also your clients. That's building trust with your network.
You can save a lot of bucks and effort by using Join.Me. It's a software where you can hold meetings and even share screens. You can also create a customized URL and brand it according to your company name. That's also amplifying your professionalism in the industry.
Don't forget the importance of email marketing in your business. If you are going to do it manually, it can take days and that can put a dent to your entire business plan. So, what we suggest is that you use a good software for startups like MailChimp. You can easily find people, build your network, and have a streamlined marketing strategy for them.
And for your graphic needs, you might want to try Canva which enables you to create different graphic designs. Don't worry if you are not an expert. This tool can be easily understood. Plus, there are thousands of templates to choose from.

But of course, for more professionally designed marketing collaterals and websites, you might want to reach out to the Penji team. They have a great pool of graphic designers who can build your brand's marketing needs.
Conclusion
Most of the software for startups we have mentioned might cost you a bit. But instead of considering it as an expense, look at it as an investment. The time and effort you will generally save can be allocated to more income-generating activities. Now, isn't that even better? Not only are you being efficient, but you are also leading your business to success.