Make your Christmas graphics shine this season! Spread the love by creating visuals that compel consumers to patronize your brand. To ensure your visuals are captivating enough, hire professional graphic designers from Penji. The Penji team is ready to take on any Christmas marketing campaign with quality, efficiency, and affordability. In fact, don't take our word for it. But check out these fantastic Christmas designs you can use for your marketing campaigns. Yes, you heard that right. Download them all for FREE here.
Meanwhile, here are some of the most attention-grabbing visual designs created to share the celebratory mood.
Ads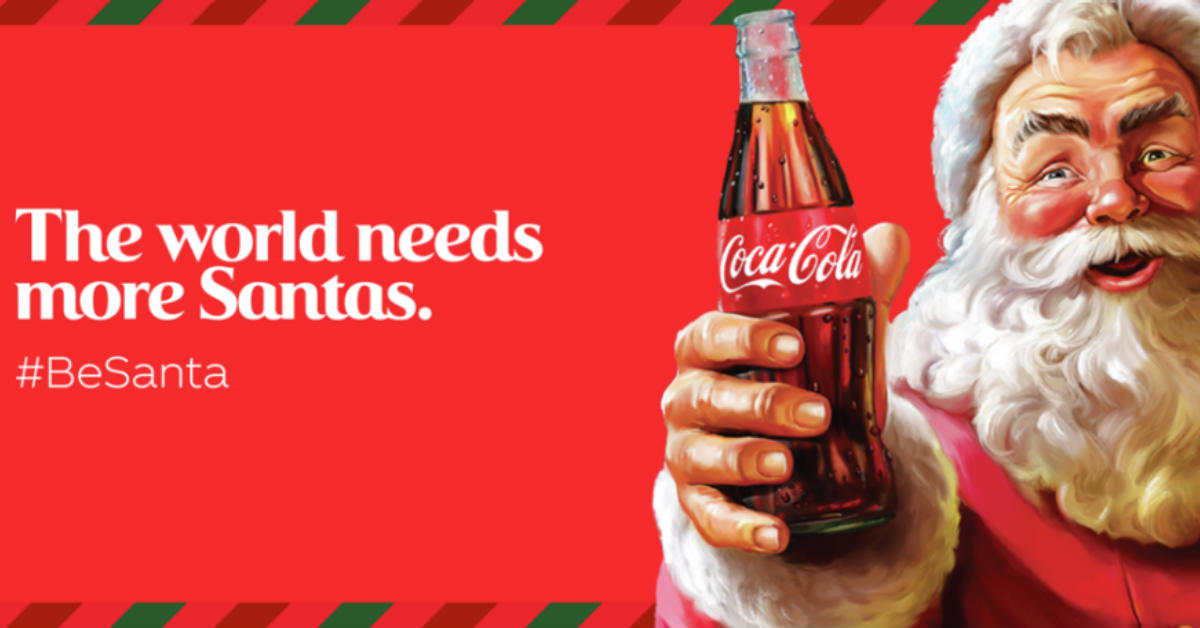 Coca-cola is well-known for its Christmas ads. They're so excellent in holiday marketing that the Santa Claus that we know today came from their ads in the 1920s! This ad has a classic and sincere touch that's hard to miss.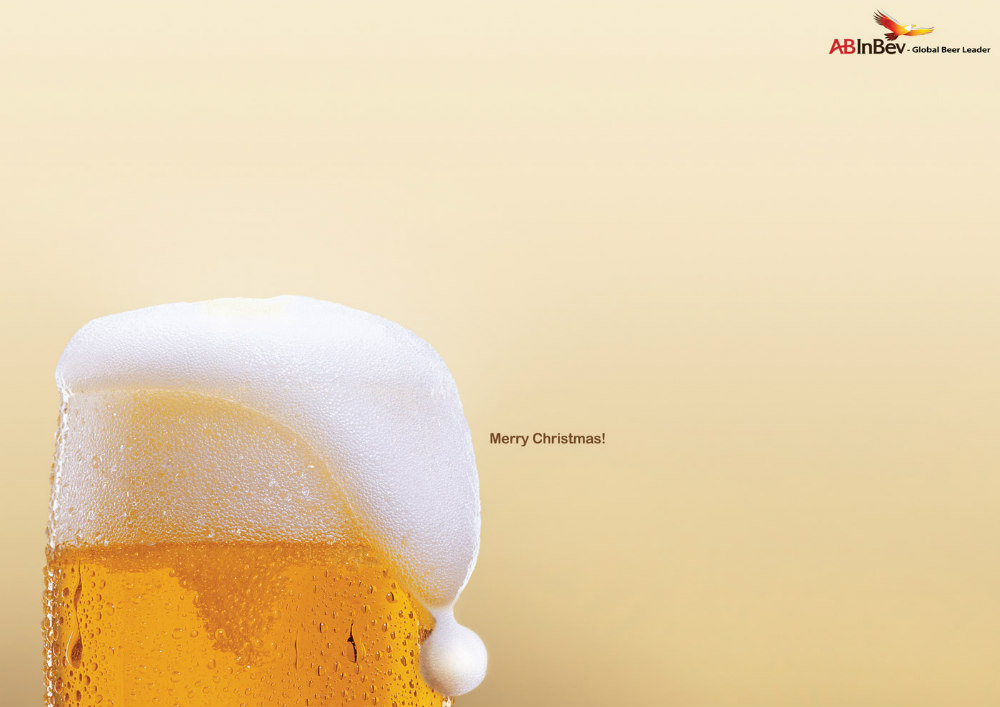 This ad by the Belgian multinational drink and brewing holdings company is simple yet clever. The foam on top of the beer mug was designed to look like a Santa's hat. This ad is straightforward but powerful.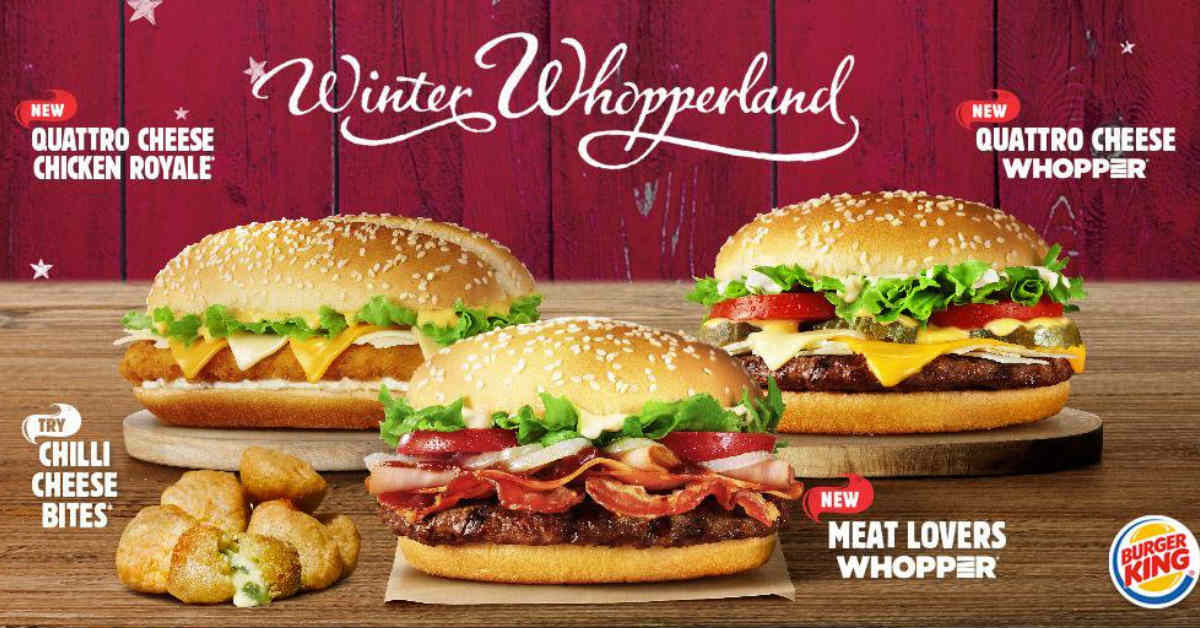 Aside from their eye-catching copy, the burger company's previous holiday promo ad is undoubtedly visually pleasing. The image is mostly red, emphasizing the Whoppers as the colorful elements in the ad.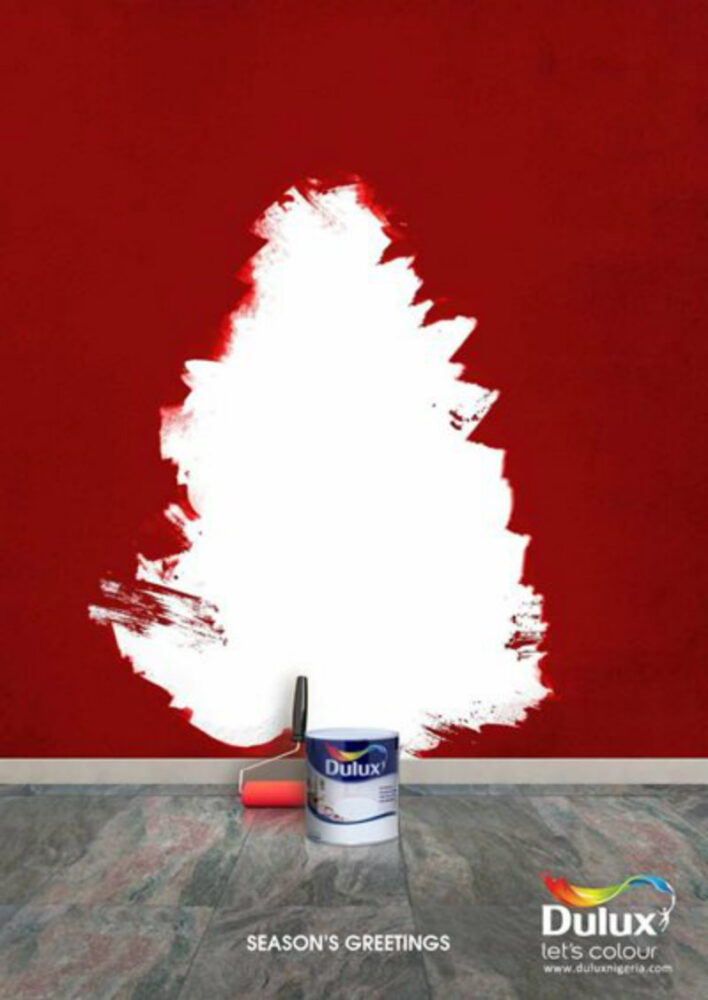 This Christmas graphics ad by the Australian architectural paint brand used negative space to create an image of a white Christmas tree amid a dark crimson coating.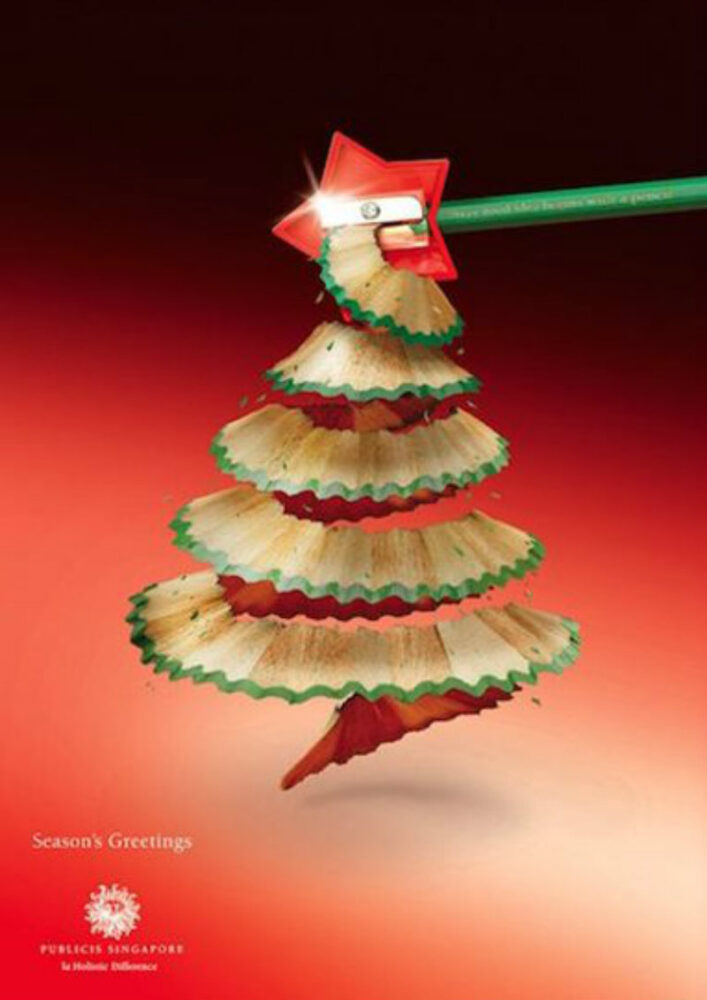 An advertising agency has no place in the industry if it doesn't have creative people. This Singapore-based ad agency showed that they're full of bright ideas with this unique ad.
Product Packaging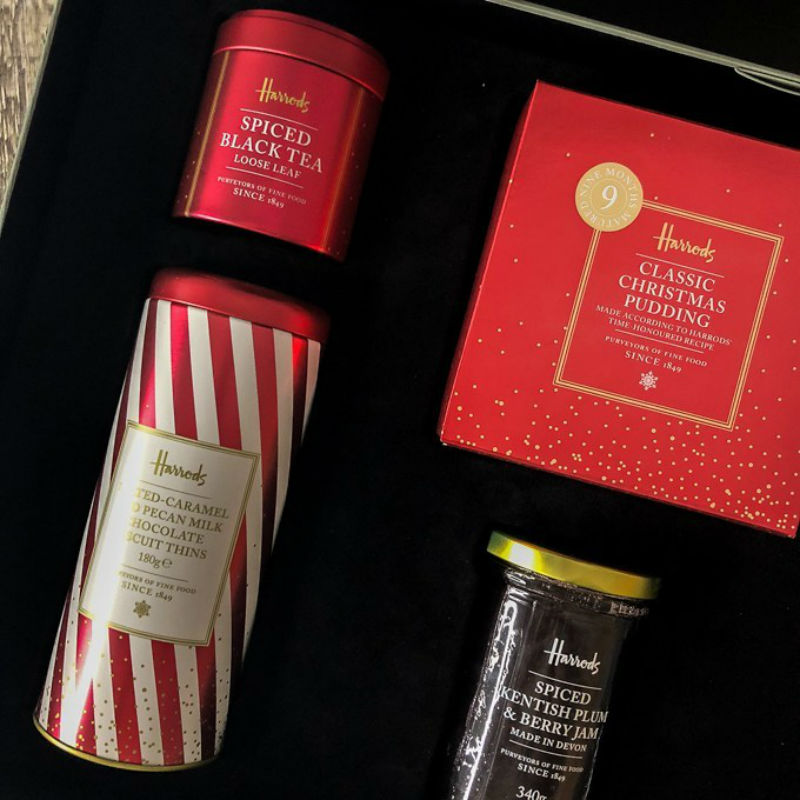 The London-based department store previously offered a classy Christmas gift box anyone would be thankful for! The design for the box packaging is an epitome of simple elegance. Check out this article about Top 10 Best Ecommerce Apps in 2019
Stella Artois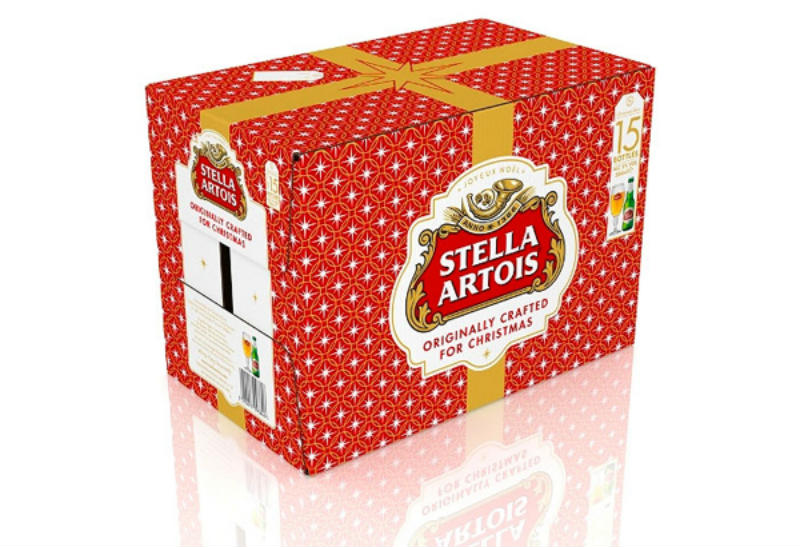 The holiday box packaging of the Belgian pilsner does not disappoint! Boxes like this in a Christmas party will not only provide booze but also double as decoration.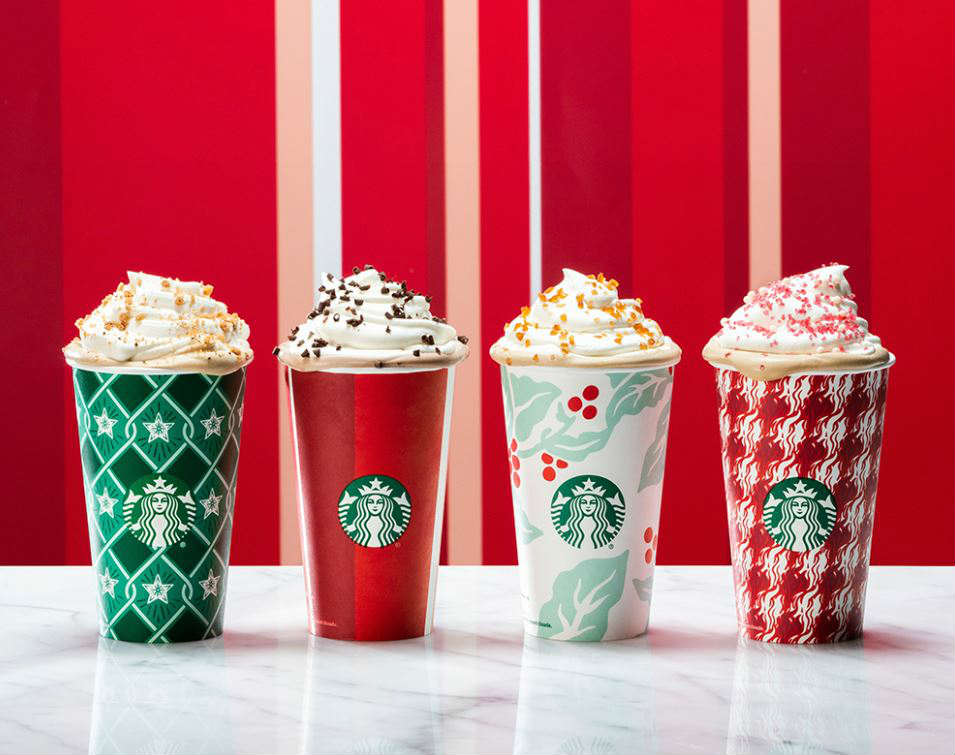 This international coffee house is well-known for being big on the holidays with all their holiday drinks and seasonal blend whole beans. Their holiday cups look so festive, drinking Gingerbread Latte in it becomes a lot more satisfying!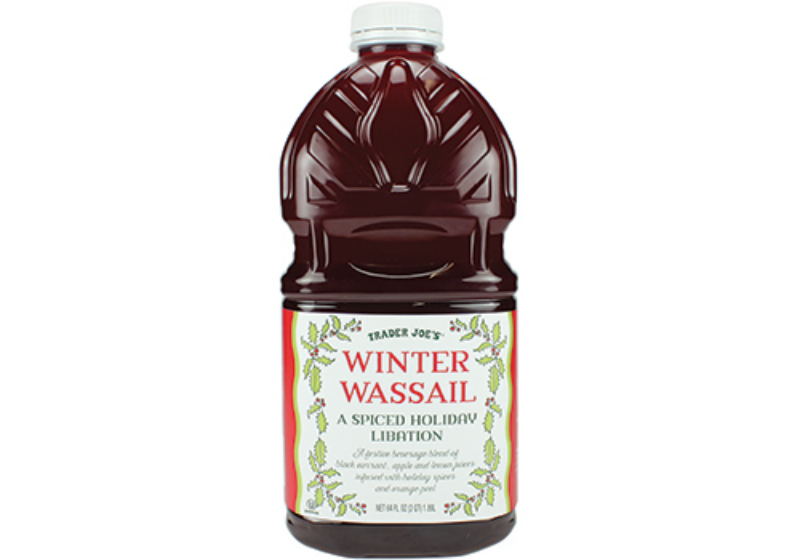 This sweet winter drink is made of black currant, apple, and lemon juices, with all the holiday spices like cinnamon, nutmeg, and cardamom. According to their website, Wassail means "be you healthy" in Old English. The Edwardian graphic design of the packaging gives an apt facade to this traditional treat.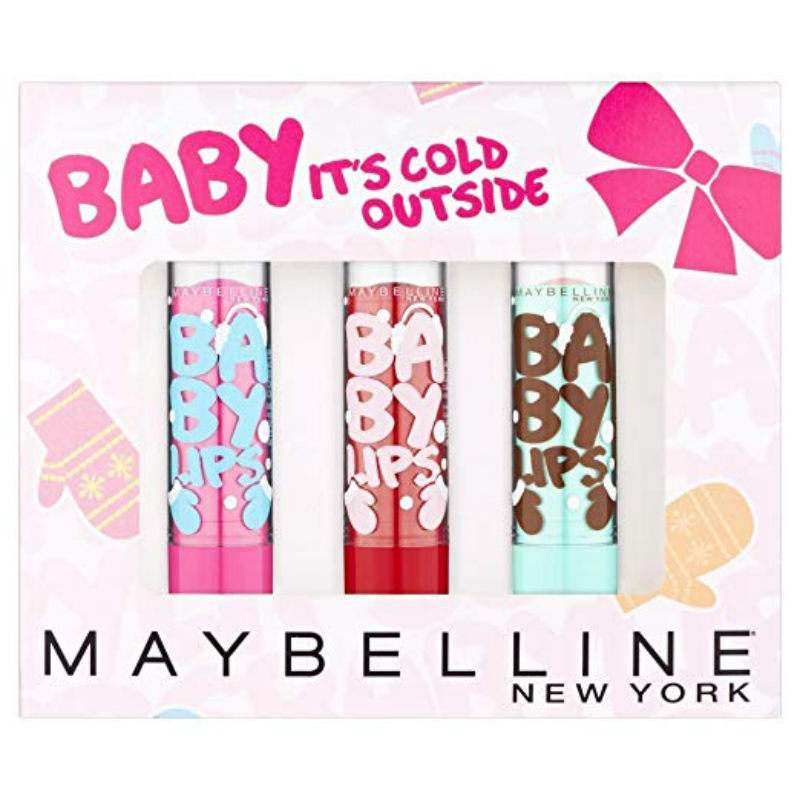 The song title "Baby It's Cold Outside" makes for an excellent copy for the cosmetic line's lip balms called baby lips. The box set design looks fresh and festive without overshadowing the colorful lip balm tubes.
Social Media Posts
This social media post by M&M's is both humorous and festively colorful. Several varieties of chocolate bars line plate along with a matching glass of milk. The note tells viewers that Red is trying to "bribe" Santa into taking him out of the naughty list!
The bokeh effect on this well-lit photo makes for a gleeful visual that spells Christmas. The whites, reds, and soft pastel colors of the products complement the background and photo effects. Check out this article about The Most Wonderful Christmas Social Media Posts Of The Year
View this post on Instagram
This social media post from the personal care company shows a white crate of their holiday offerings with Santa's hand taking a cookie out of a plate. The white background and white Christmas tree add a nice touch to emphasize the black packaging of the products.

This mostly orange and yellow-hued animation from Reese's shows how a brand could make a compelling Christmas graphics without having to lose its signature identity. The graphic shows the peanut butter filling so well; you'll be craving for a bite!

Coffee Bean & Tea Leaf's previous Christmas post shows a red cup of hot drink sitting atop a gift. Garlands and several other gifts can be seen in the background. The red and white color palette makes for a merry visual.
Ecards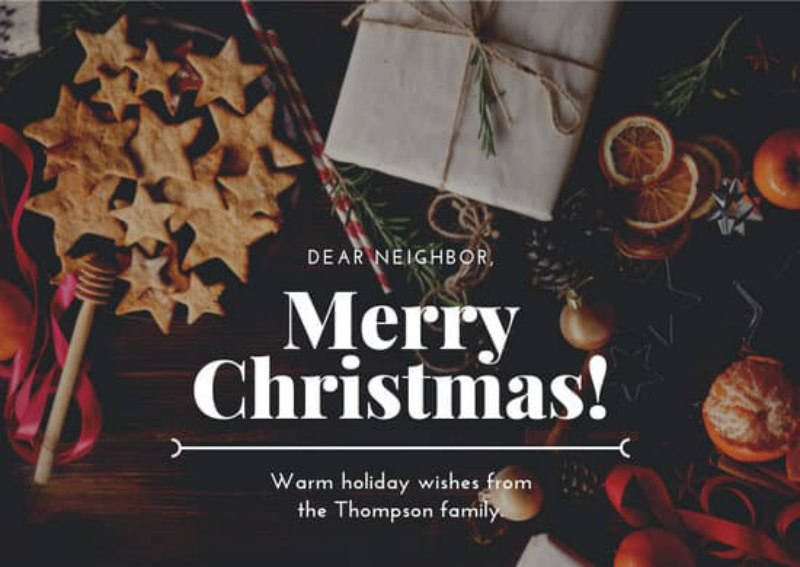 This holiday card template is a good option if you're fond of taking photos and you want the picture to take center stage. The font layout gives a particular emphasis on the greeting rather than the addressee or the sender.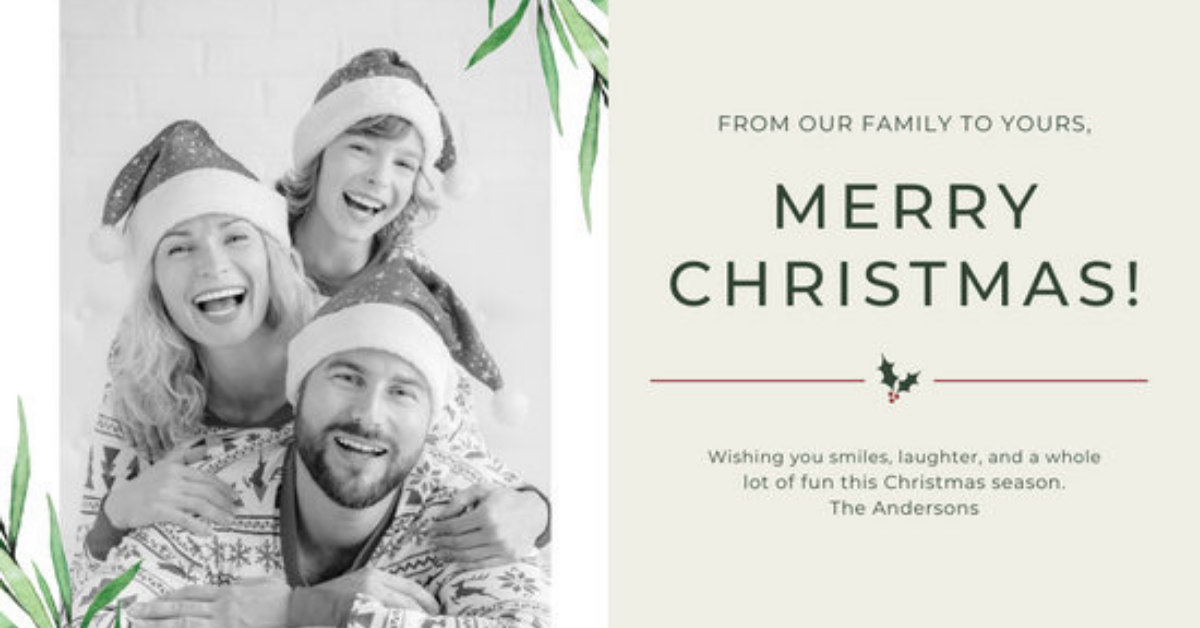 If you're looking for a minimalist holiday card template with a fresh feel to it, you'll love this Beige Natural Christmas Card. The palette is mostly white, beige and green, with dark red accents. Though a colored family photo is also lovely, using a black and white picture for this template adds up to its uncomplicated appeal. Check out this article about 15 Unique Save The Date Cards Ideas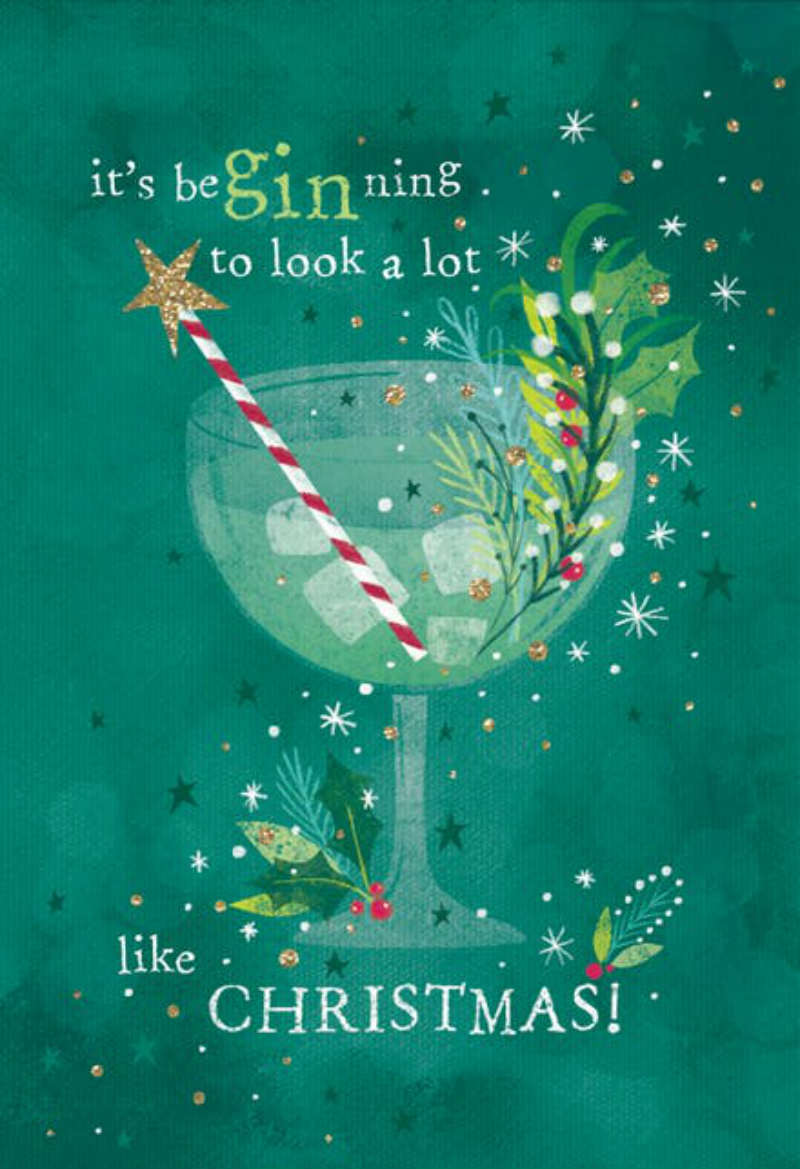 This holiday card template from Greeting Island called Gin Glass might be the cutest alcohol-themed Christmas card you'd come across. The fragile gin glass decorated with delicate herb leaves and a peppermint stirrer makes the card adorable and playful at the same time.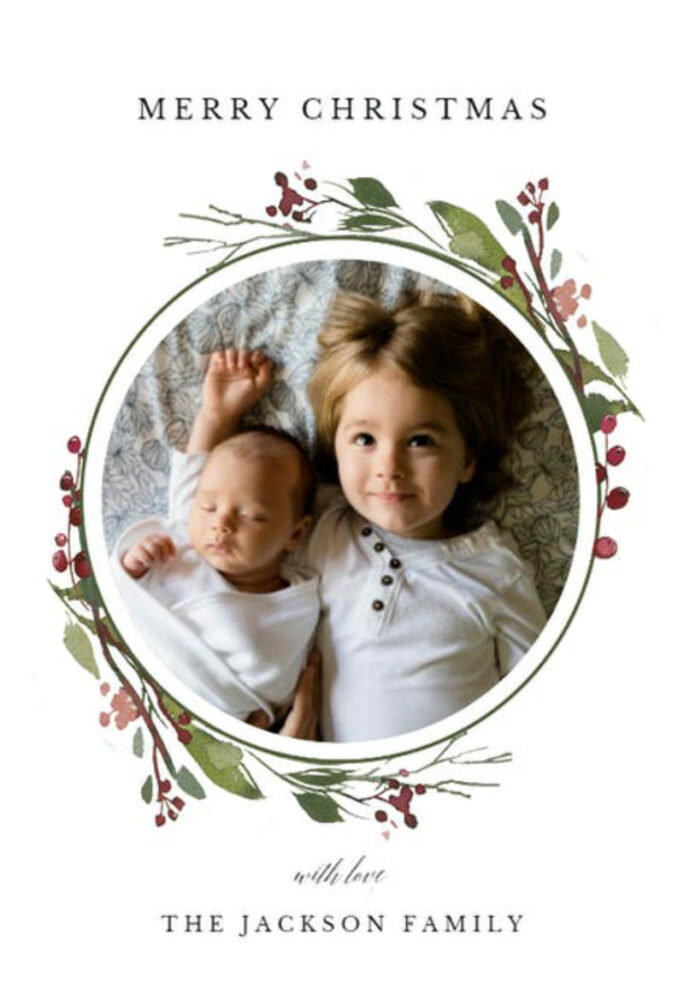 If you're looking for a simple card that would highlight a family photo, this template is both sophisticated and straightforward. The mistletoe illustration surrounding the circular picture resembles a delicate holiday wreath. The simple serif font adds to the card's over-all old school feel. The layout and all the minimalist components make this card easy on the eyes.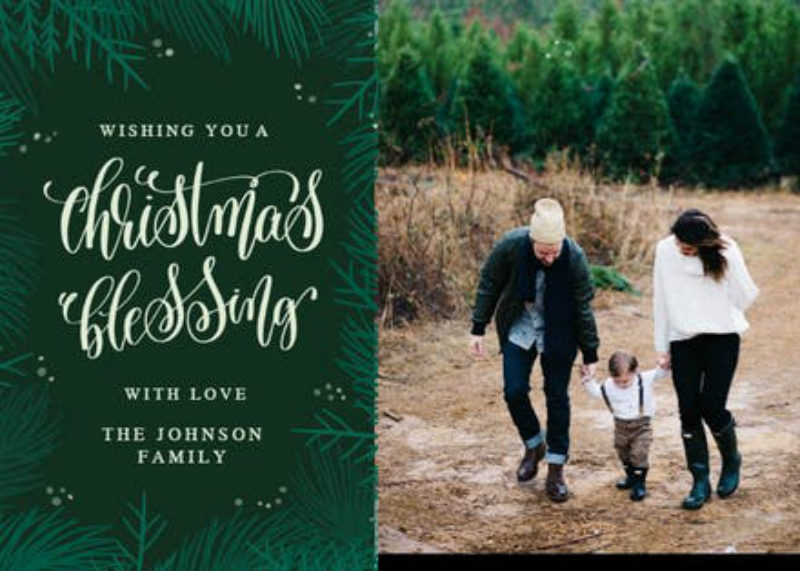 This template offers unique Christmas graphics with an allowance to modify the look depending on the color palette of the photo you'll be using on it. If you want a monochromatic look, pick a picture with lots of green hues to go with the graphic palette. If you prefer a more shocking effect, go for a photo with mostly red tones to create a contrast between the picture and the greetings.
Use Penji for Your Christmas Graphics
Spare yourself from the stress of designing your Christmas graphics. Leave it to the experts such as the Penji team. With them, you can request designs through their user-friendly platform. Using it is a breeze and you will only need three simple steps to get your projects.
Request for Designs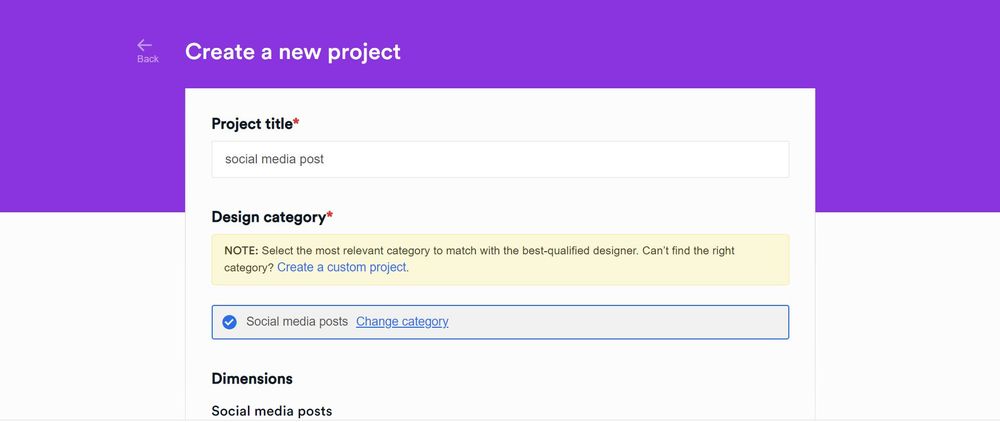 First, sign up with them to get access to their platform. Once you are already in the dashboard, find the New Project button. It's easy to locate and it's just on the top right corner of your screen. Upon clicking it, you will be taken to a different page. This is where you can send a request in detail.
There are guide questions and a checklist so you won't forget anything important that can be useful for the designer.
If the designer has questions, they will just notify you. Thus, we recommend that you check your account from time to time.
Send Revision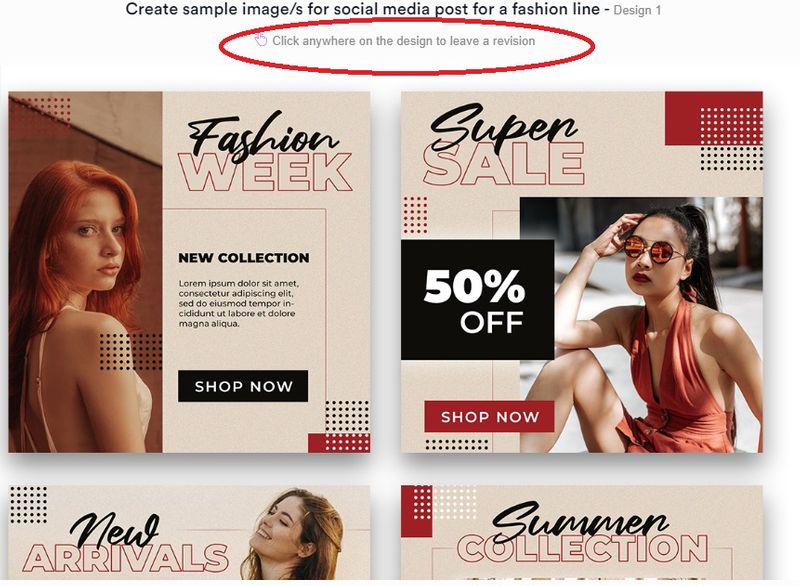 Your designer will send an initial output within 24 – 48 hours, depending on the complexity of your requests. Once you already have the design at hand, you can take a closer look by enlarging the image. From there, hover your cursor to areas where revisions have to be made. Click it and see a comment box pop up. Type your feedback and send it.
Download and Use Your Graphic Designs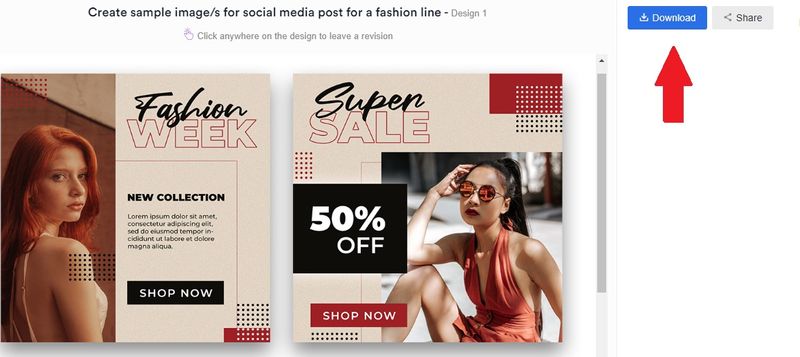 That's it! If you are happy with the design, you can immediately download it from the thread. Use it for whatever purpose you have, and start spreading the good holiday vibes.
The great thing about Penji is that they eliminated the need for multiple email threads. The app organizes all your messages and requests.
So, don't miss this chance to enjoy Penji's amazing services. Sign up right now for one of Penji's plans!