One of the severely affected businesses during the global outbreak is the restaurant industry. According to Restaurant Business Online, the pandemic caused and still is causing closures, aside from the many operational changes.
Now that more and more dining rooms are allowed to reopen, even their social media marketing will see massive changes. If you're looking for new marketing ideas for your restaurant, you've come to the right place. Here are the best social media marketing tips to get your restaurant going again.
Food Porn
After being quarantined and locked down, people's cravings are at an all-time high. Make sure to lure them to your restaurant with food porn. Ensure that your photos are of the highest quality possible. You may want to think about getting the help of a professional photographer for this or getting a pro-level camera.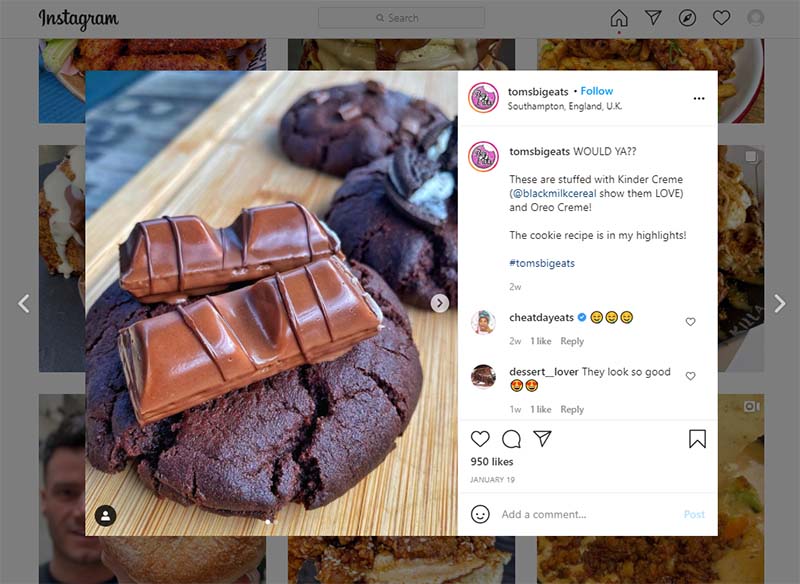 Tom's Big Eats does this perfectly. What's endearing about their photos is that they don't look staged. Just food that sits on a table ready to be devoured. Viewers get a feeling of sumptuous food that's within their reach. Browse through their Instagram page and feel its drool-inducing effects creep up on you.
Share Recipes
Health protocols such as social distancing have made some people skeptical of going out. You can still reach out to loyal customers using social media marketing. Share your recipes to get their attention. Check out this tweet from McDonald's UK: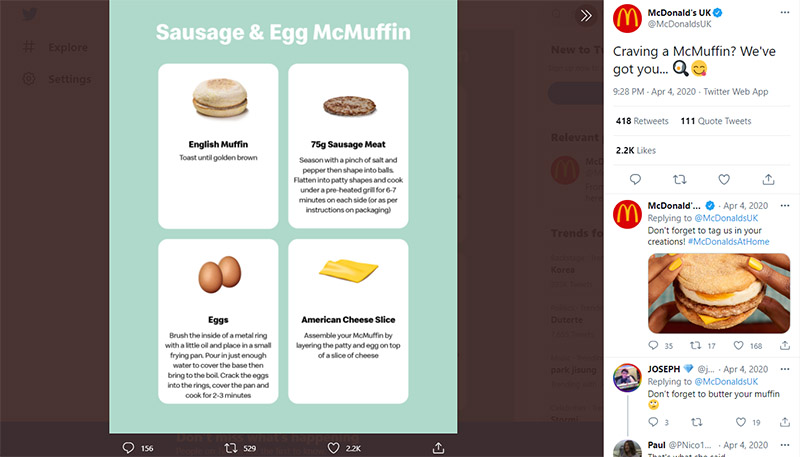 Reading the comments section of this tweet, you won't have to worry about losing customers or sales because of this. Instead, this will renew their resolve to get the food directly from you. Check out some of the funny and encouraging comments we saw: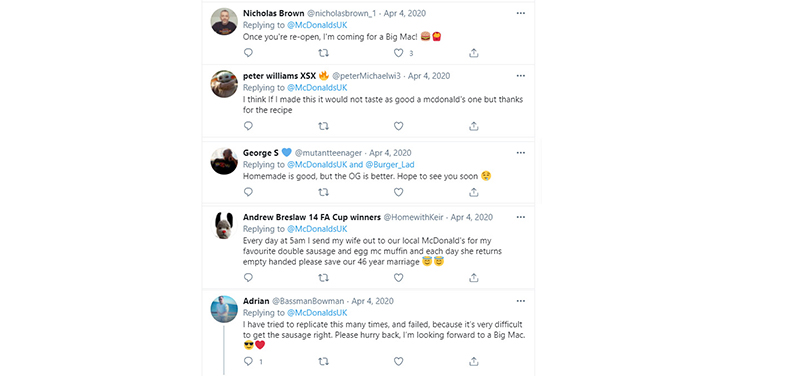 Show Your Social Responsibility
A study by GlobalGiving shows that more companies are embracing cause marketing in the Covid-19 pandemic. This is in response to the consumer pressure that urges them to play a part in everyone's recovery aside from its many benefits. Web magazine Inc. says that being socially responsible is good for business.
Pagu, a tapas restaurant in Massachusetts, takes care of healthcare frontliners by feeding them with their excellent food. They also included a link to donate so others can share with the help.
Their above post also speaks about the care they take to prepare their food. This gives their customers peace of mind. They are assured that their fave restaurant is taking steps to help avoid the spread of the virus.
Among all the social media marketing ideas for restaurants listed here, this is our most recommended.
Show Off Your Dining Room
Your food is what pulls people into your restaurant. But you can always use your dining area to lure people in. Almost all of us grew tired of spending time within our four walls while in lockdown. And everyone's excited to go out and experience life again.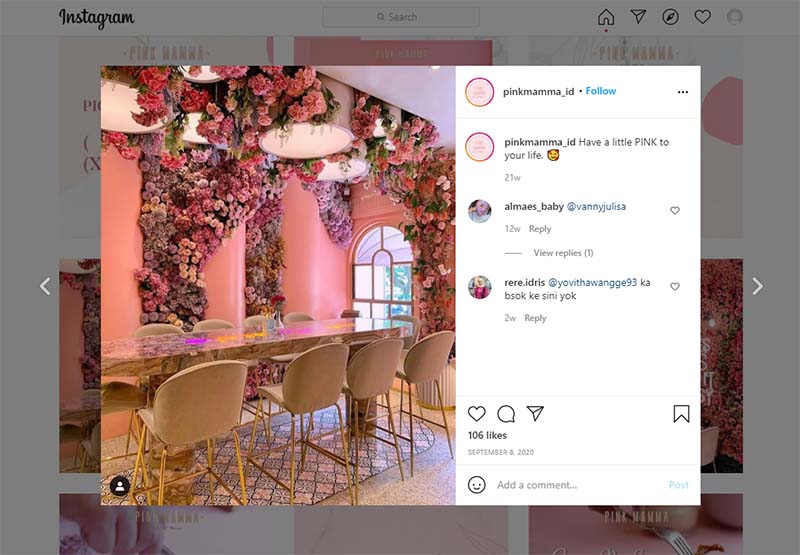 Showing your dining room can generate interest and remind everyone that life should go on. Take inspiration from this photo of Pink Mamma's restaurant interior. You can almost feel pretty, relaxed, and ready to embrace life anew!
Redesign Your Online Menu
Design a menu specifically for online ordering. If you already have one, redesign it to make it more relevant. Make your potential customers' mouths water by posting them on your social media platforms. Be inspired with this sample taken from our portfolio: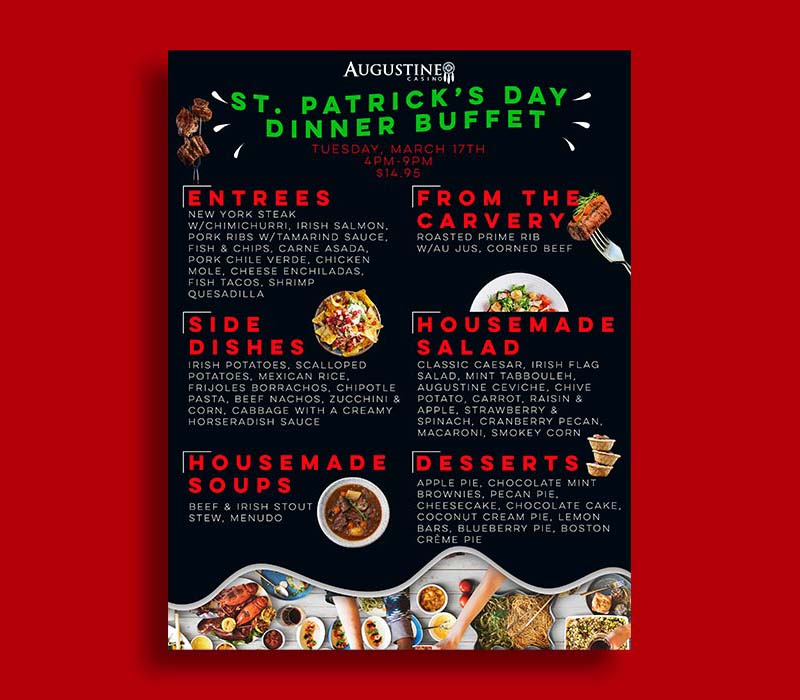 People will want to know what you offer, and having your online menu handy can be a big help. Use high-resolution photos and design it to have a layout that's easy to follow. As with your food porn and dining room photos, make sure that your menu grabs attention, too.
Offer Discounts and Promos
While people are excited to dine out again after being confined at home, show them that you feel the same. Let people know that you're as happy as they are to serve them again. Offer discounts, promo codes, raffles, or contests. Burgoo Bistro's promo is a great example of this.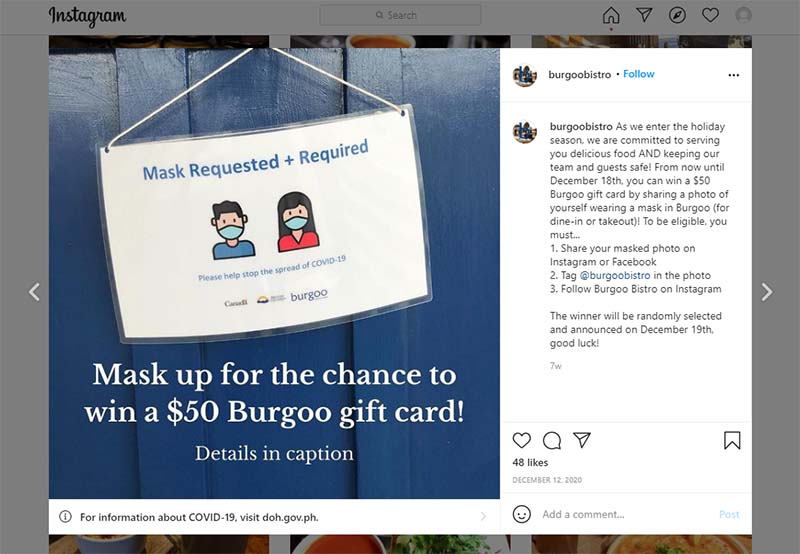 It encourages the wearing of masks by giving a chance to win money at a raffle. This is excellent for engaging customers and ensuring safety on your restaurant premises. Effective social media marketing is one that achieves two tasks and not just one.
Focus on Your Social Media Graphics
Data from Statista shows that there are more than 3.6 billion social media users around the globe. This means getting the attention of your target audience can be a challenge. This list of social media marketing ideas for restaurants wouldn't be complete without this.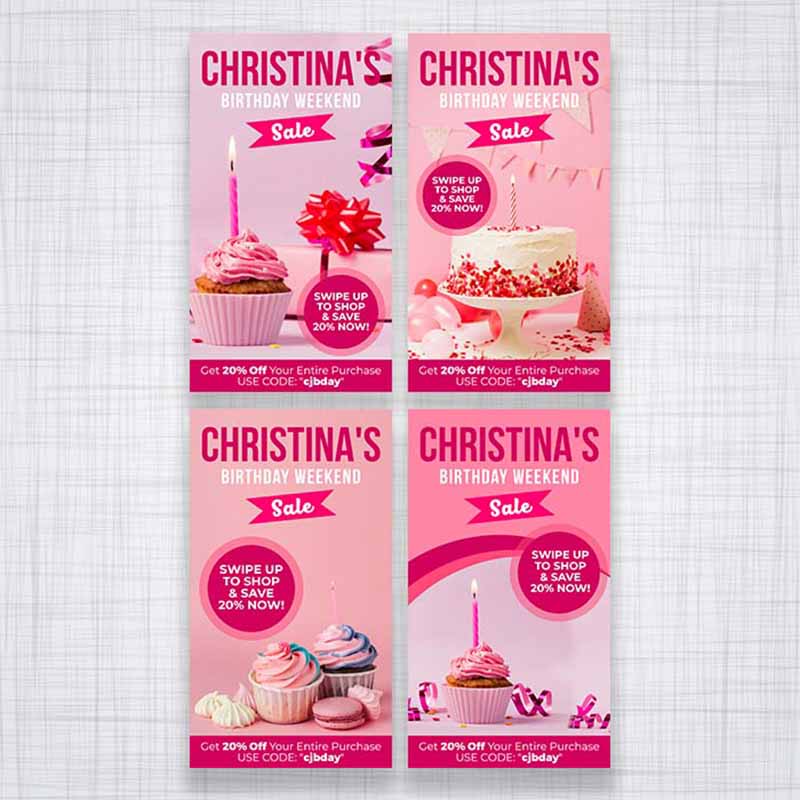 To increase awareness and sales, you need to have a heightened focus on your social media graphics. According to Buzzsumo, Facebook posts with images get 2.3 times more engagement than those that don't. Additionally, Buffer tells us that tweets with images see 150% more retweets than those that don't. Make sure that your every post includes a great graphic design.
Get Out of Your Comfort Zone
The internet is a highly visual place. Words aren't enough to get attention or differentiate your brand from the rest. For you to stand out, you need to get rid of old ways to promote your brand on social media. This example from Bae Little Tokyo explains it better: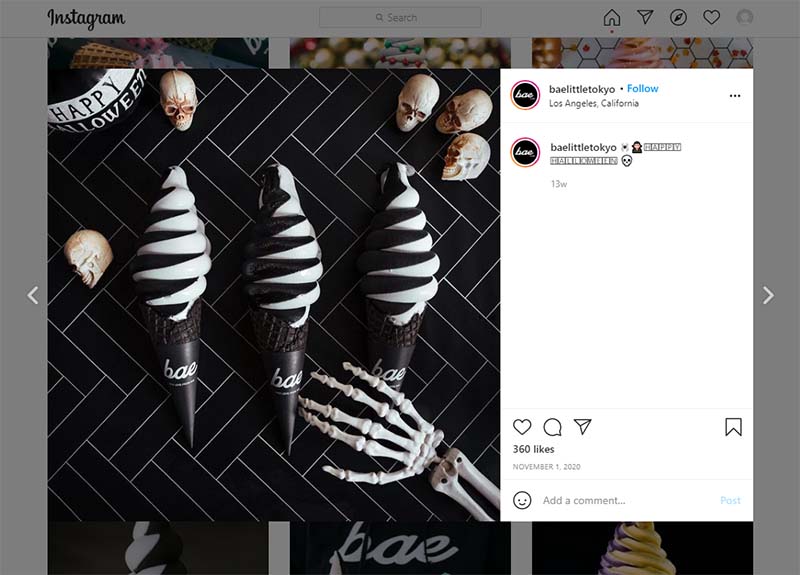 Instead of using the usual colors for ice cream (pink, blue, white), they opted to use black in this Instagram post. Not only does it look good with the product itself, but it also looks fresh and trendy.
Final Thoughts
The phrase, when in Rome, do as the Romans do rings true today. This a good guiding principle when crafting your marketing strategies. According to Content Marketing Institute, if you want to succeed, do what the successful does.
The study shows that 72% of marketers believe that great content directly impacts revenue and sales. And this is precisely the reason you need to put effort into your marketing efforts. Great graphic design is at your fingertips. Penji can help you with all your social media marketing endeavors. Sign up today to start the process.
Hopefully, you'll follow these social media marketing ideas for restaurants and help you get the best results.