You own a restaurant. Everyday salespeople bombard your door pitching unique restaurant promotion ideas. Everywhere you look online you see ads for yet another delivery or restaurant booking app – promising to increase your bottom line.
You know they all just want your money. But unfortunately, you actually do need some clever ways to promote yourself and get the word out of your latest menu. Luckily for you, we've put together a list of unique restaurant promotional ideas that are simple, effective, and best of all fool-proof.
Try some of these ideas out yourself. Full disclaimer, none of the unique restaurant promotional ideas proposed are "easy" or "guaranteed". They all require a little investment of time and patience to see results.
Ease up your challenges in promoting your restaurant by subscribing to Penji. We are an unlimited graphic design service that will produce designs for your restaurant. Since we follow a subscription-based model, you can sign up anytime. No need to worry over contracts and hourly billing. All you need is an account and a plan. Discover how the Penji platform works so you can request the designs you need.
Now is the best time to invest in unique promotional ideas for your restaurant
With a staggering $825 billion in sales last year, it's no surprise why restaurateurs should ramp up their marketing campaigns. That said, high-quality design and images of your food should be the deciding factor that'll compel customers to eat in your restaurant.
Read on to find out some unique restaurant promotion ideas that increase sales.
1. Local SEO: Be Found Locally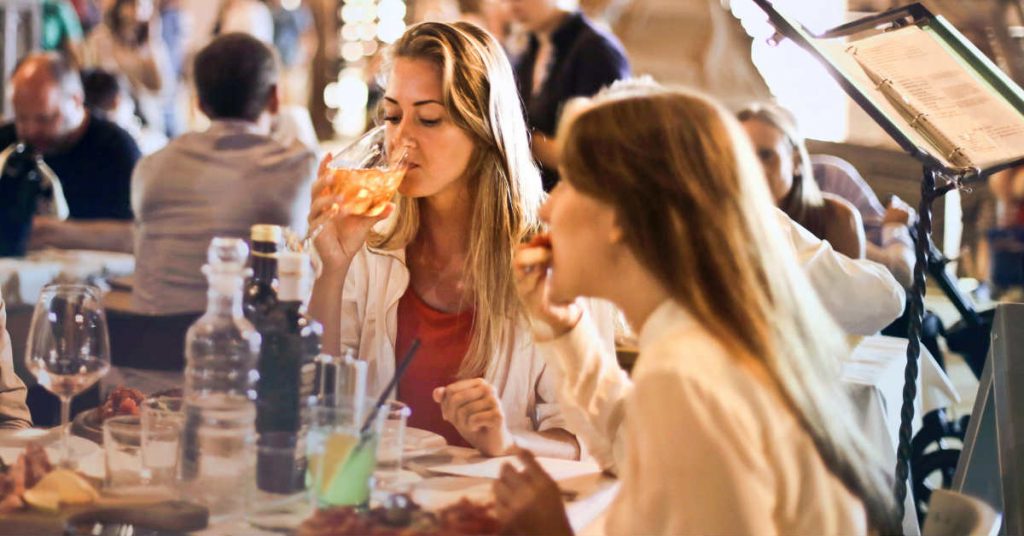 Want more business? Let's start by making yourself actually searchable online. Local SEO basically means getting your restaurant listed in a bunch of local directories such as Yelp, Whitepages, Google Business, etc. The more places you list your restaurants, the easier it will be for your customers to find you.
Doing Local SEO Yourself
You won't need a professional to help you with this one. Just a few hours each night will be more than enough. Here's how you can do Local SEO yourself. Just follow these steps.
Make yourself a copy of this list of Directories (you're welcome!)
Review the directories you want to list your restaurant(s) in
Create a free account
Create a business listing (should be free for most of them)
Enter all of your business information
Voila! You're done!
Rinse & repeat for the next directory
Pretty simple right?
Where can I find the local business directories to sign up?
We're going to save you a whole lot of time and effort. Here's a list of all of the most well known Local Directories gathered by yours truly. Save a copy of the list, and get to work.
Download Local Directories Listing
Never underestimate the power of local SEO. New, smaller restaurants will have a better chance of getting consumers through local searches. To make the most out of your local SEO, make sure you start building reviews, feedback, suggestions and register your restaurant in local listings.
Your restaurant can be at your local consumers' fingertips when they're searching for reviews, and the best part is, these consumers are in readiness to drive or even walk to your place.
2. Try a Pop-Up Sample Stand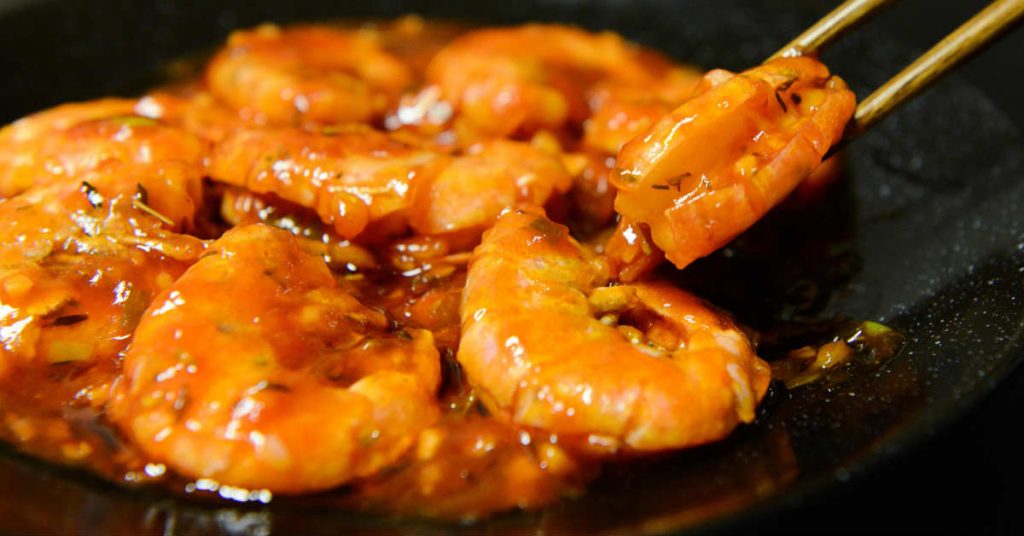 There's no such thing as "free lunch," they say. But it's no surprise that people appreciate something that's free. Try a pop-up stand in a busy place and give potential customers a free taste of your best-selling dish on the menu.
3. Create a Unique, Remarkable Website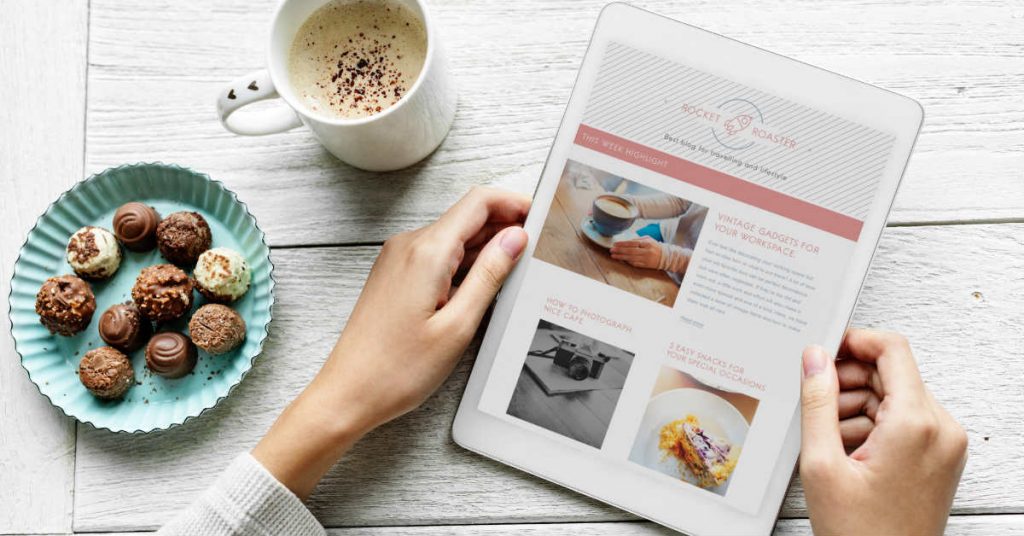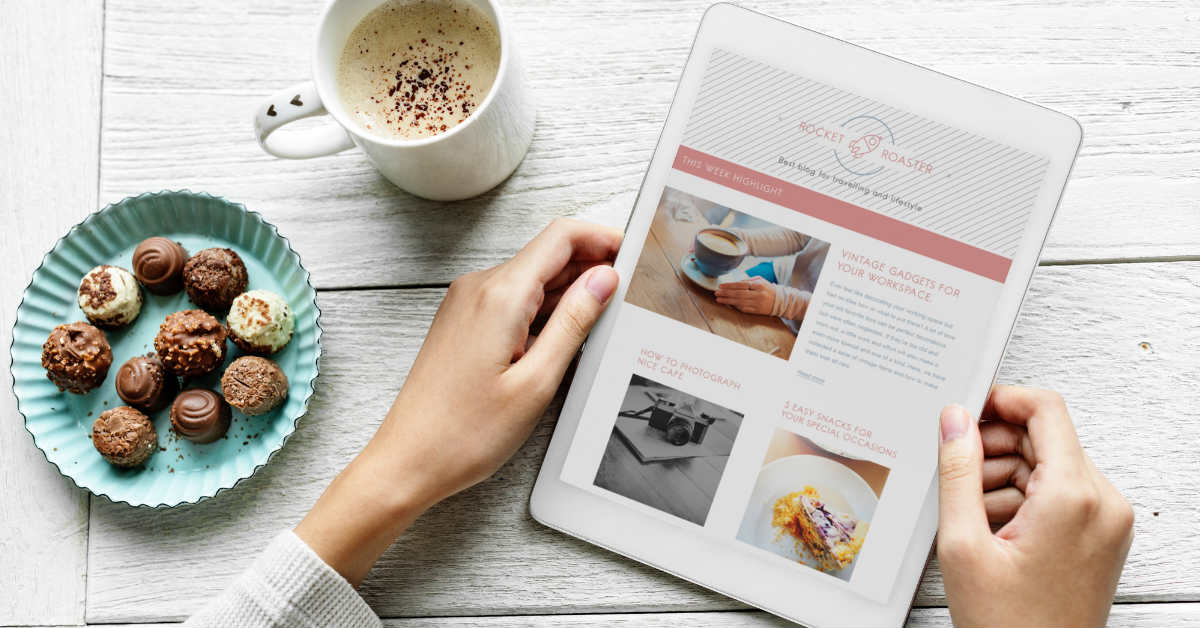 You want to give consumers a snippet of the kind of dining experience they're going to get in your restaurant. And since online presence is a basic necessity for businesses nowadays, you must create a unique website with top-notch graphic design which can make them drive down to your restaurant the moment they see photos and videos.
So, request well-designed and user-friendly website with our Team and Agency plans. You'll get quality and affordable designs in half the time as other web design services.
4. Devise a Pet Ambience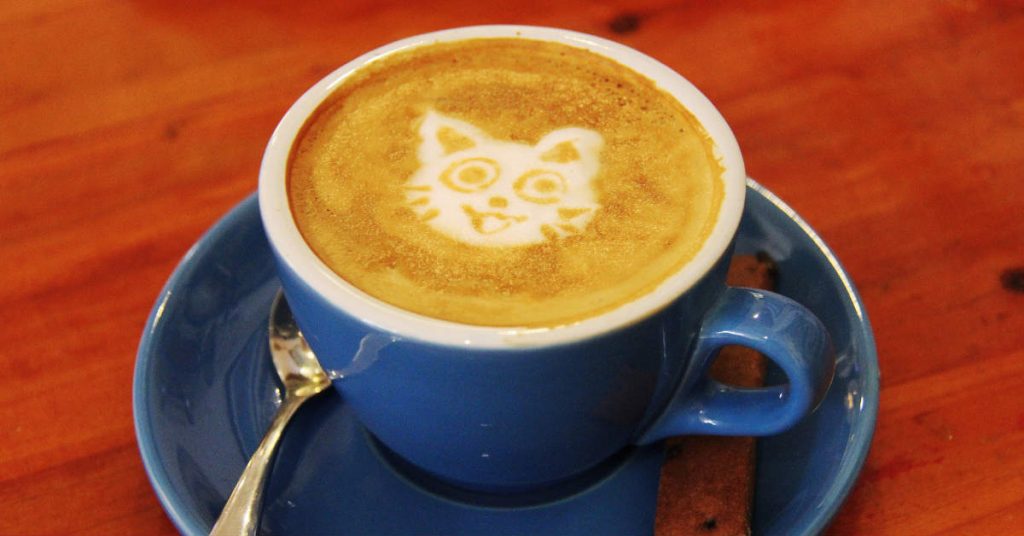 Dog and cat cafés are becoming a household name in the world. In Japan alone, animal cafes are prevalent. An animal café gives your consumers and prospective customers a different dining experience. Also, you're not only attracting foodies but animal lovers as well.
5. Initiate Social Media Contests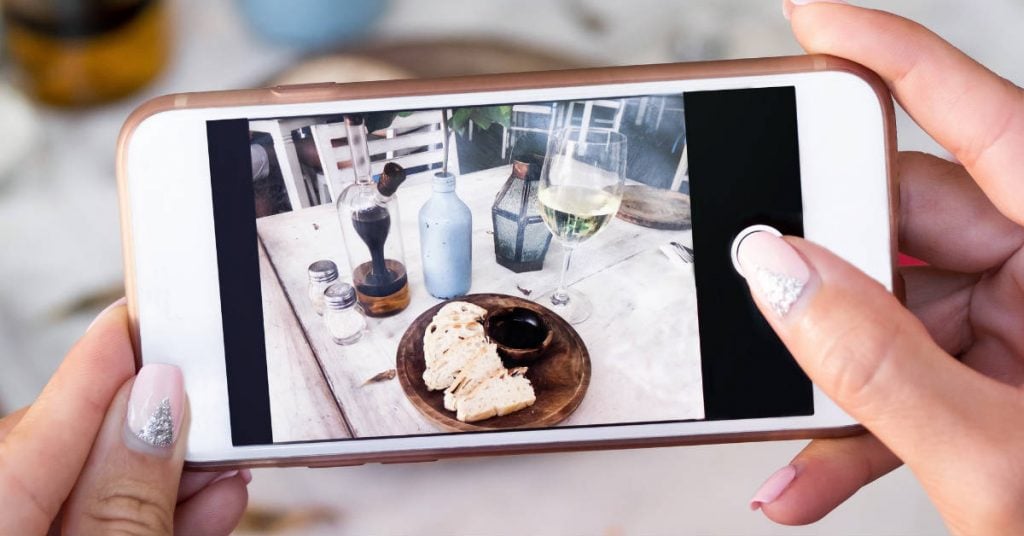 Remember what I mentioned about people wanting free stuff all the time? Well, this is your time to take advantage of that too. Giveaway contests are fun and a great way to increase social media followers. A popular trend on Instagram is asking their followers to tag three other people, pick out the winners, and give out free merchandise or a free meal, in your case.
Plus, entice your foodie followers through compelling designs. Make their mouth water by requesting a captivating design from our experienced Penji designers who are in the top two percent in the industry. Explore the designs they've created for our clients.
6. Take Advantage of Hashtags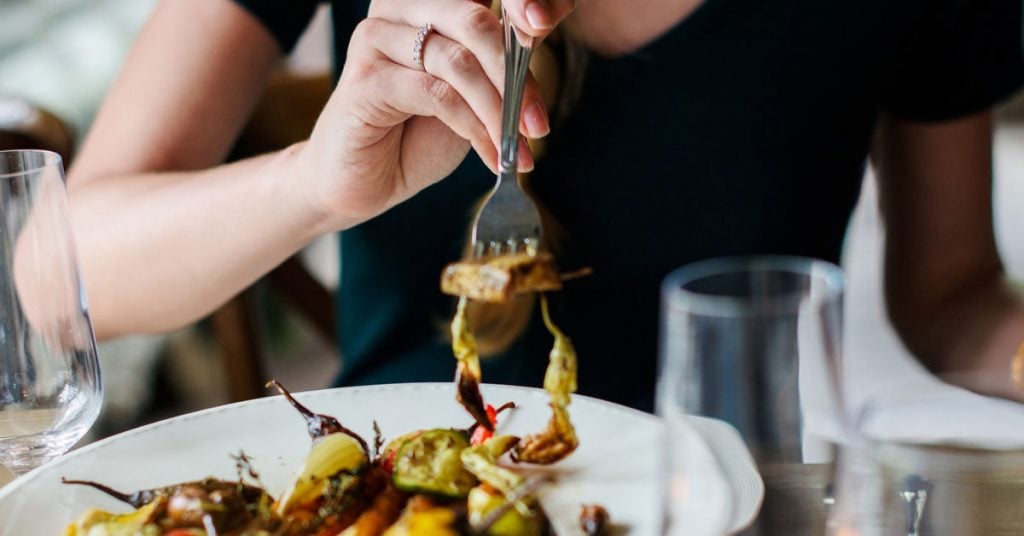 Share-worthy hashtags can make the rounds on the internet. This can easily spike your social media following if you're creative and incorporate high-quality and salivating photos with the hashtags too.
7. Promote Through Influencers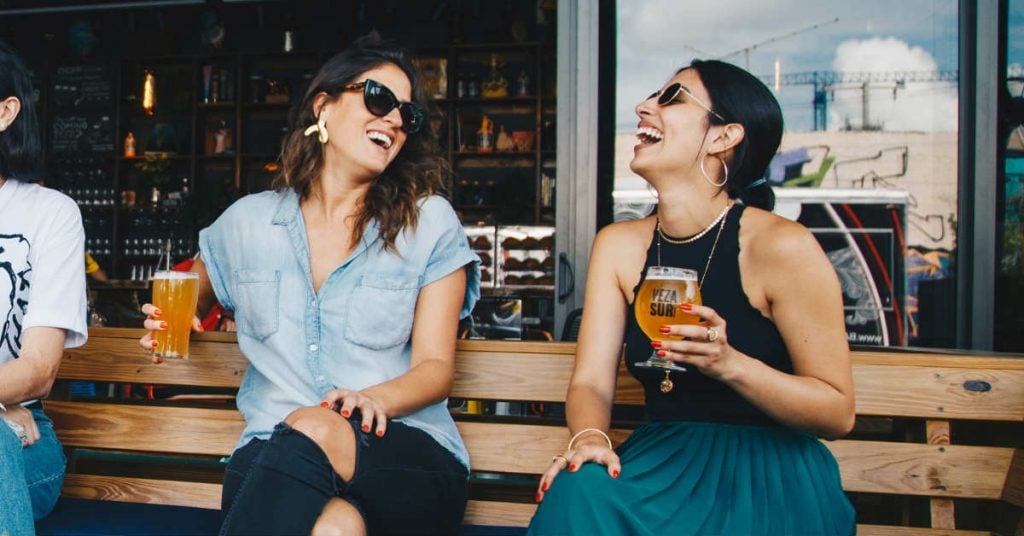 Take advantage of influencers who already have a significant following on social media. Of course, it's crucial to make it real and believable. After all, influencers are there to influence others genuinely. So make sure that you find an influencer akin to your target audience. An influencer who loves steak wouldn't be fitting for your vegan restaurant.
8. Use Pinterest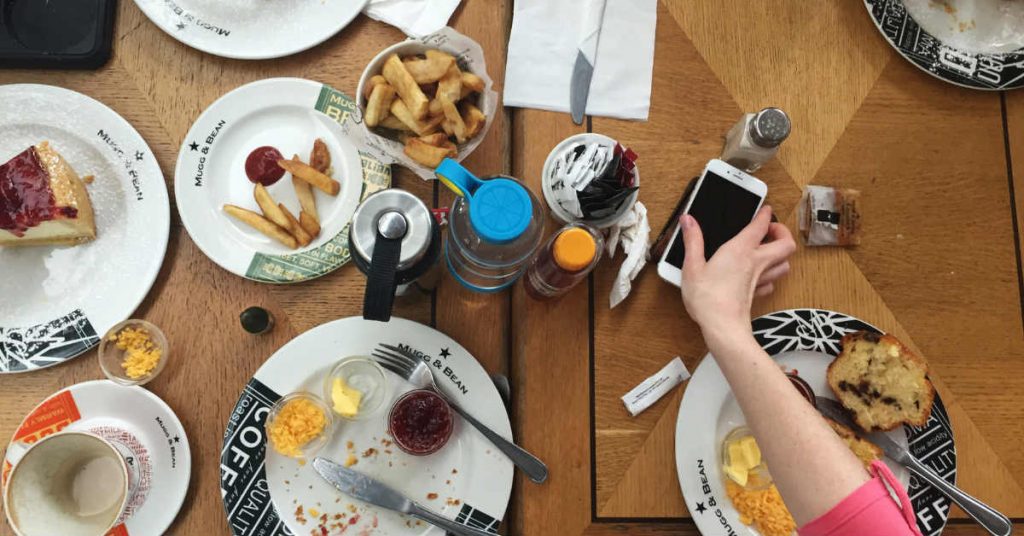 Countless photos always get pinned and re-pinned on Pinterest. Take quality photos and pin them on Pinterest. Just make sure your restaurant name is attached to the pins. With over 250 million Pinterest users, this can be an excellent infinite marketing strategy.
9. Loyalty Programs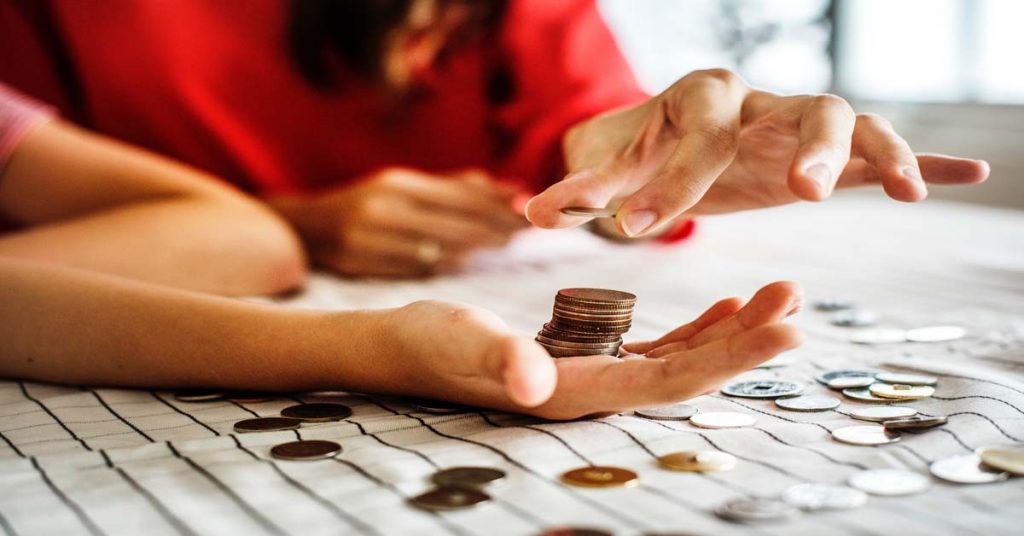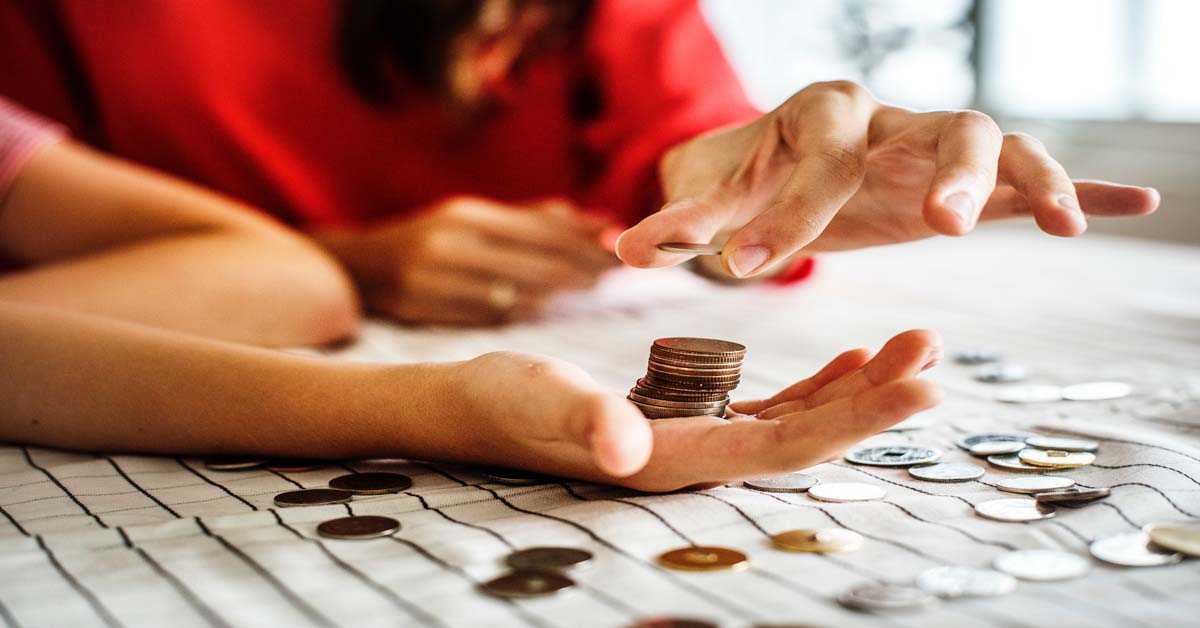 We all know it's tough to retain customers in the restaurant industry. Loyalty programs are also one way to retain existing customers. You can merely obtain customer information such as emails or contact numbers. That way, you can offer irresistible coupons or even a free dessert to make them feel like they belong in an elite club.
10. Holiday Specials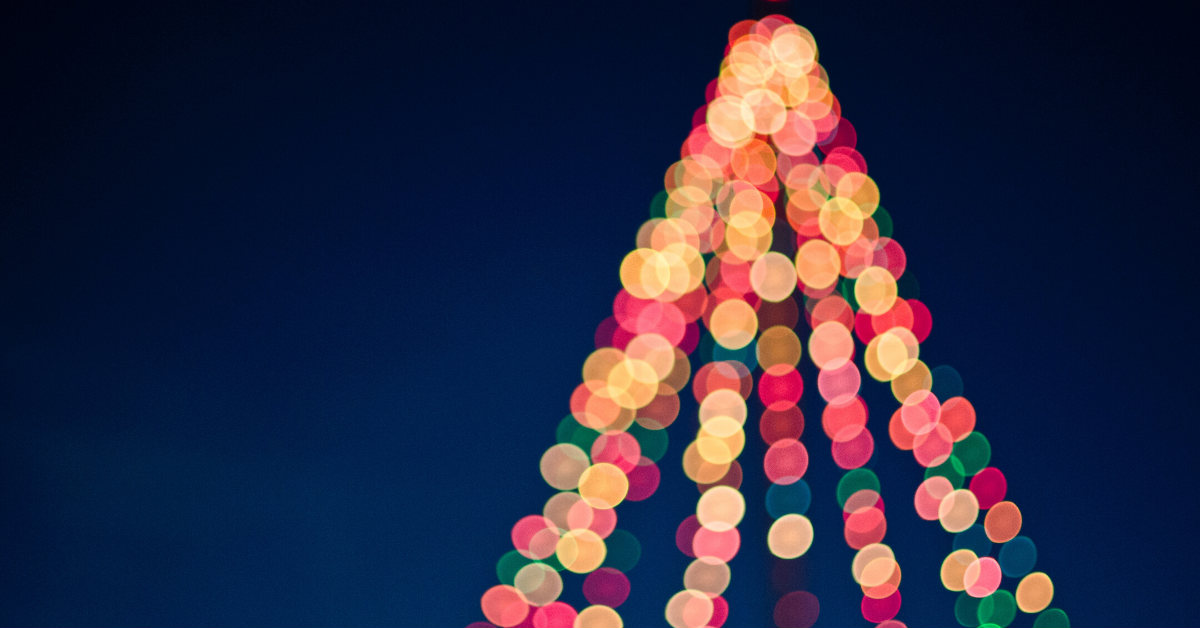 Holidays are vital occasions for restaurants as families, friends, or employees consider holidays as something out of their ordinary days. That's why restaurants are quite hectic during special holidays because they get more diners and more reservations.
For your holiday special, anticipate the crowd that would be flocking to your restaurant and leverage that. For example, you can offer a 50 percent discount on some menu items for groups of at least five people. Or you can also provide free drinks or dessert for groups of at least seven or more.
11. Birthday Specials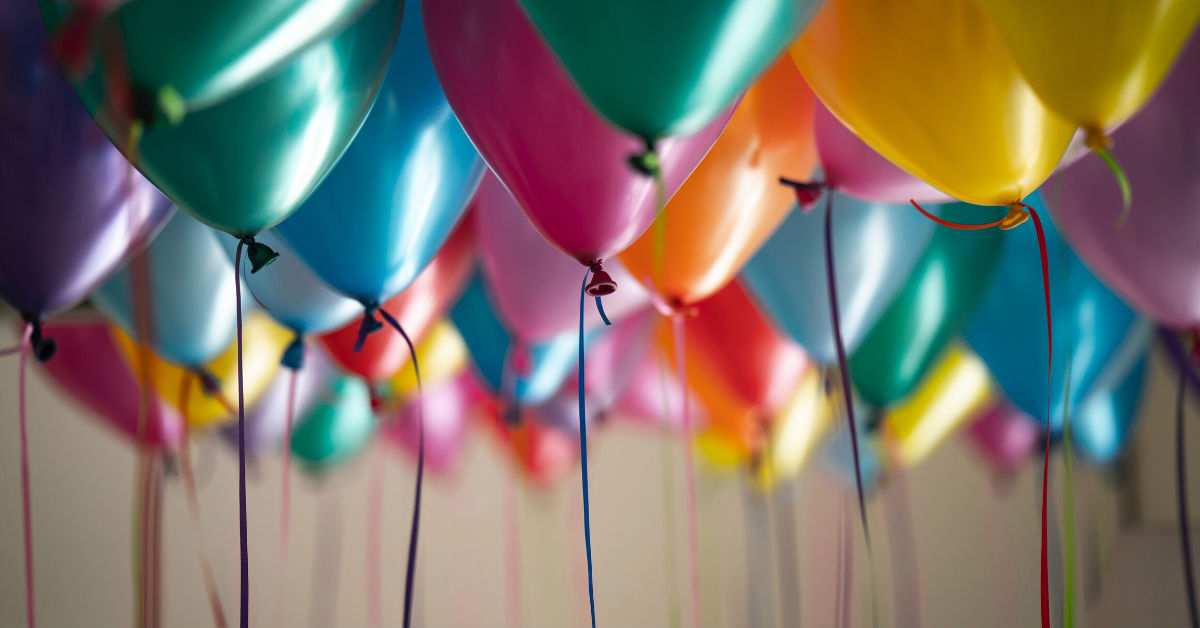 Birthdays only mean one thing — a huge feast! And while some like cooking and celebrating at home, others would prefer the easy route and eat out.
One of my favorite restaurants offers a free buffet for birthday celebrants — provided that they bring three more people. So think about it, one celebrant will set you back, but you get three times more sales. And mind you, that some of these celebrants even bring more than three people.
Some people celebrate with the entire family, relatives, and friends. So you actually get more from giving out free dinners.
12. Create a Unique Concept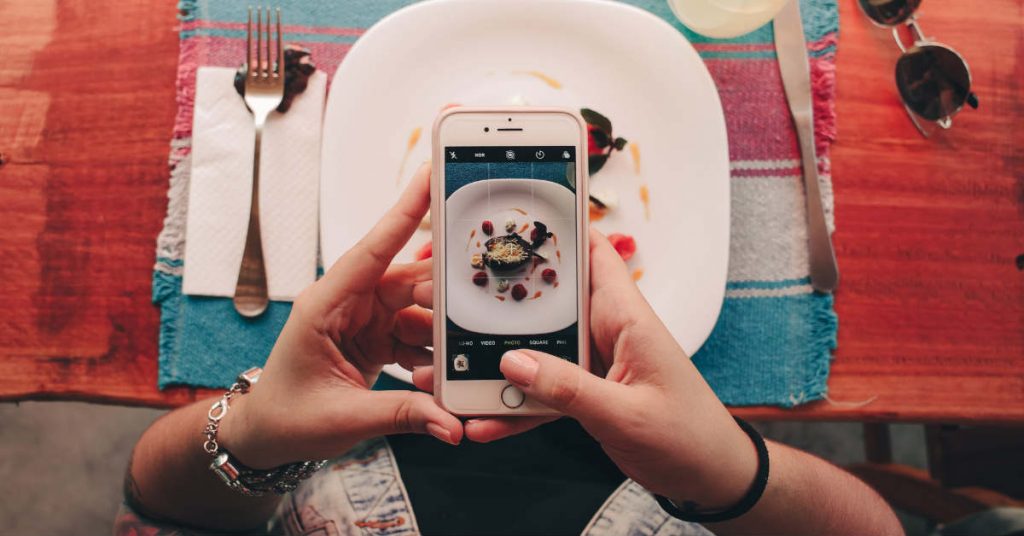 Consumers are always looking for the next new exciting restaurant to try out. Needless to say, good food doesn't attract customers alone. Cool themes and concepts also play a massive role in restaurant marketing. For example, a dark dining experience is getting more popular in the United States. This is a perfect way to give customers an out-of-this-world experience while sprucing up their sensory dining experience as well.
Restaurant Industry Challenges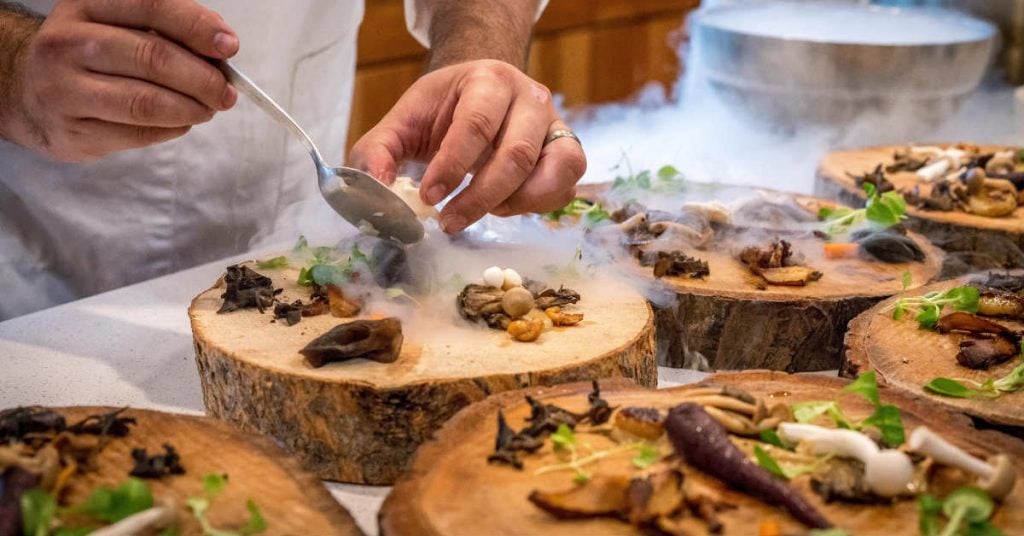 The restaurant industry is also facing many marketing hurdles. And we don't just mean a few bumps in the road but challenges that completely deplete all financial resources. Here's a rundown of some of the restaurant marketing challenges:
Retaining customers is tough. Unless you have a continuous restaurant promotion idea for a competitive price and exceptional food, then your restaurant might stand a chance against established competitors.
The people are divided. People sometimes choose convenience over experience or vice versa when selecting a restaurant. Unless your food is exceptionally delectable, you can probably get away with the 'convenience' factor. But if you're planning to serve run-of-the-mill dishes on the menu, make sure that you create a marketing concept that's both convenient and captivating.
Another marketing restaurant challenge is the wrong branding right from the very start. Before diving into a marketing strategy head first, always determine your audience. And once you do, appealingly talk to them. Use their lingo, latest trends, or popular influencers – anything you can do to attract your audience's attention.
One of the best restaurant marketing strategies is through word of mouth, and surprisingly, a lot of new restaurants ignore this. Although this is a subjective opinion, getting reviews from some people can help you determine what you need to improve on.
Some restaurants lack that "X" factor that every consumer is looking for. People are always churning out new places to eat weekly. If you don't have that special characteristic, it's going to be very hard to make consumers stay. Quality service, quality décor, and quality food are to name a few.
So before you meddle with the daunting challenges in establishing your restaurant, trying a few unique restaurant promotion ideas will fill the bill.
How to Request Graphic Designs for Your Restaurant?
Aside from posting mouthwatering food on your website and social media profiles, publish well-designed visuals to make your customers hungry for more.
Here's how you can use Penji to create your design projects:
Step 1: Click on + Create Project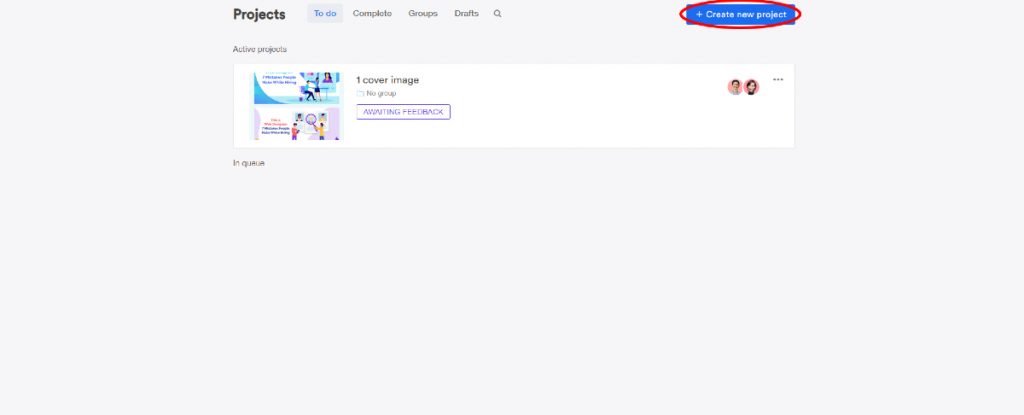 To do this, click on Login. From there, your dashboard will load.
Here you can finally choose whatever type of design you'll need for your restaurant. For example, let's go with an online ad.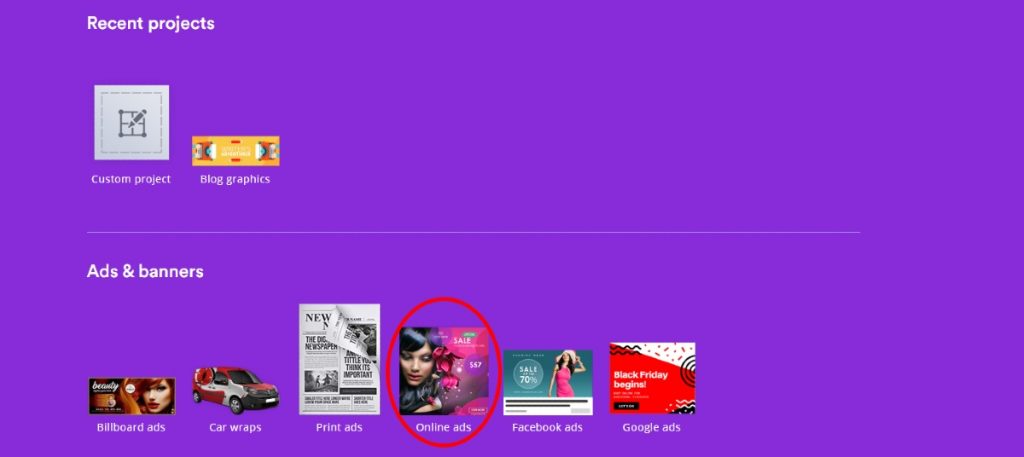 Step 2: Provide details of your project
Once you've chosen the type of project you're requesting, you'll see a Create New Project page. Here, you'll supply details for your design.
So, input your project title and then description.
One tip to remember for the description is to make it specific. Your form of communication with the designer is through messaging them. You want to make sure that you're clear, and you're not missing out on any details. This way, you can get the designs faster.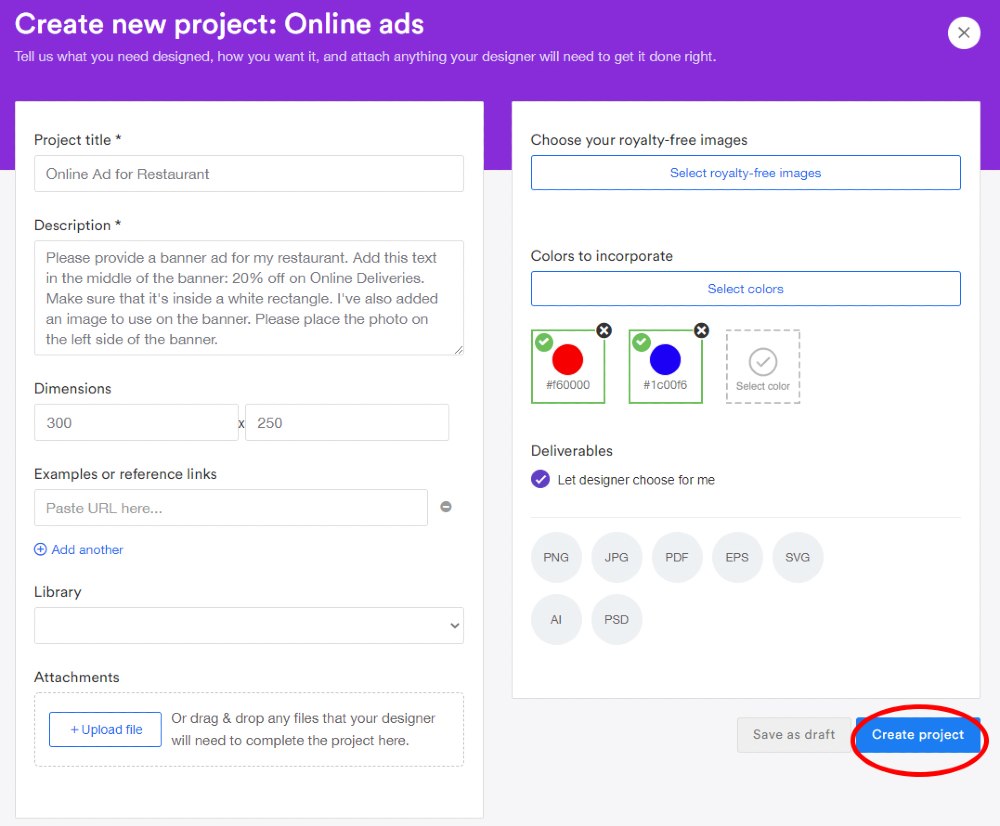 Once you've entered all your design requirements, including references and other design specifics, you're ready to click Create Project.
Step 3: Review and Revise

The first draft may not meet your expectations immediately. But that's okay because, with Penji, you can request revisions for free. Review the design and have them revised, as needed.
The best thing about subscribing to Penji is having unlimited revisions. Revise your designs until you're 100% satisfied with it.
Step 4: Download your design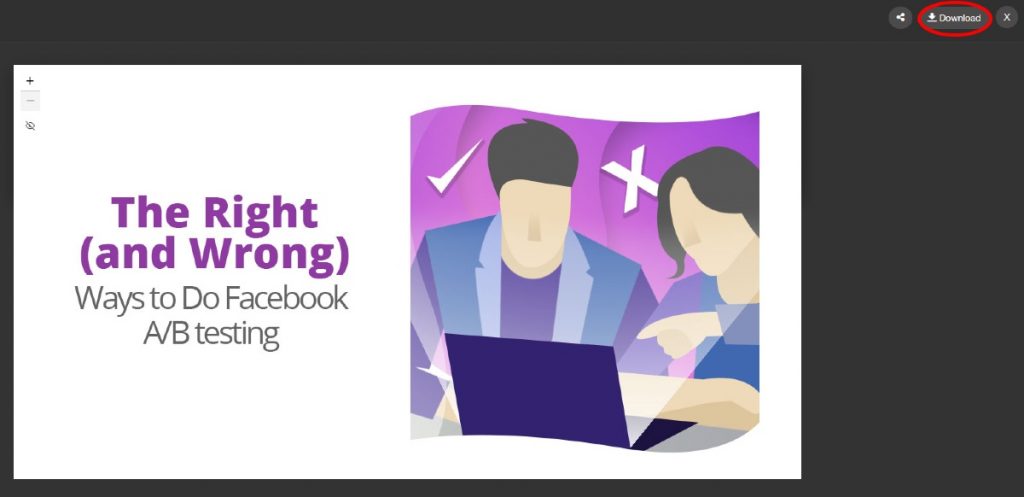 If the design is 100% up to your standards, just click on the Download button.
You won't have to worry about losing your files. The Penji platform stores your files in a cloud, so you can get back to it when you need to download them again.
Plus, make sure to mark your project as complete. This will make room for your other design requests, and designers can work on completing what's in your queue.
Watch a Demo
Head on over to Penji's Demo page and learn more about our graphic design service. Check out how Penji can make a difference for your restaurant. If you're curious to try out the process, you can even avail a 15-day free trial and find out how Penji is different from all the other design services out there.