Branding is crucial on social media. Your content must represent your business to secure a strategic space on social media. Similarly, your content must be consistent with your brand. That's why having a solid brand will make your social media marketing strategy more effective. Here's a practical guide for improving social media branding and implementing it across various platforms.
What is Social Media Branding?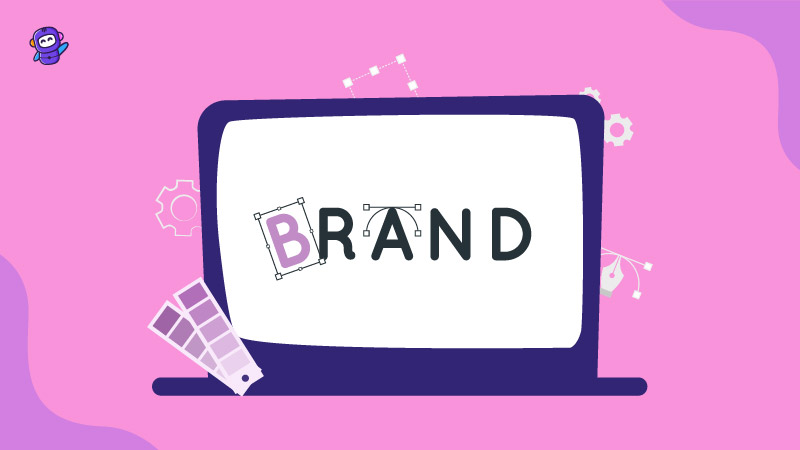 Social media branding connects with a target audience across social media platforms by boosting brand awareness. It enables you to connect with potential customers in an optimized manner. Likewise, it increases your chances of getting noticed and eventually achieving your business goals.
Social media branding involves various activities, such as creating and sharing content that reflects the brand's values, engaging with the brand's audience, and building relationships with followers and influencers. It also involves monitoring and analyzing social media metrics to understand how the brand is perceived and how it can improve its presence. Below are some of the actionable tips to improve your social media branding.
1. Define your brand identity.
Social media branding should cover the basics of brand identity. While we won't dig into the basic branding details, we want you to ensure a consistent logo, color palette, bio, and handle. However, Some companies tweak their logo based on the platform and target audience. Whichever you adopt, the most important thing is to ensure your profiles have a common element that people will quickly recognize as your brand.
Pro Tips:
Perform a social media audit for your accounts.
Ensure logos, banners, bios, posts, and handles are consistent with your brand guidelines.
Publish content on a consistent schedule and make sure your content aligns with the overall social media branding.
2. Enhance your visual branding.
Now that you have a consistent brand image, it's time to extend that further. It means checking you have the same colors and fonts in your photos, graphics, and videos. Eventually, your customers will notice the consistency in posts and begin to recognize a post from you without seeing your logo or social media handle. This kind of brand recognition is the ultimate goal for your social media branding efforts.
Pro Tips:
Define your visual brand guide to include fonts, their uses, and colors.
Create graphic templates for the same post or announcement
Post images and videos that maintain your brand's aesthetic and color choices in mind.
3. Develop your marketing personas.
Admittedly, the audiences on TikTok are younger than audiences on Facebook. This is the reality; if; if you use the same content across both networks, it won't resonate the same way. That said, creating multiple personas for your marketing efforts is best. These established personas per network help narrow your content ideas and adjust your voice.
Start with the company's customer base and map them to your social media networks. For instance, your Twitter account may target millennial parents. On the other hand, your Instagram account targets small business owners.
Chipotle uses memes on its Instagram account to connect to a particular customer demographic. With each meme posted, you expect another meme, establishing a specific brand awareness of Chipotle on Instagram.
Pro Tips:
Create multiple marketing personas and assign social media networks that are relevant to each other.
Examine your social networks' demographics or set up listening queries or polls if you need to get to know your audience
Create content to match the personas
4. Establish your brand voice and tone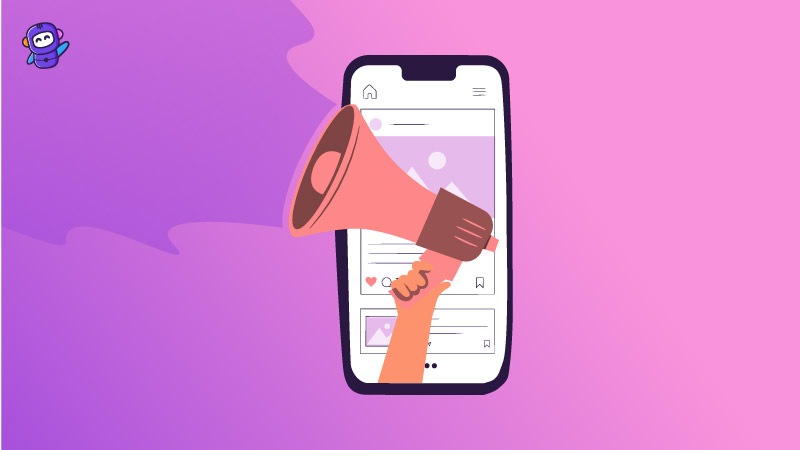 Aside from visuals, captions, and related copy are the next critical component of social media branding. Business social media accounts tend to have some personality. For some, it's sarcastic and for others, it is informative. If you already have a brand voice established for your other marketing campaign, extend that to social media. Implementing a specific approach through a social channel is highly possible.
A voice and tone guide may include details like brand image, company catchphrases, personality traits, and vocabulary. Minor details, like whether you use the term "clients" or "customers," will help keep your writing more consistent.
Pro Tips:
Fully develop and plan your voice and tone guide. You may use a social media listening tool to validate your writing style decisions.
Audit your social media posts to see where you can improve your voice and tone.
Share the guide with your team in-charge of writing the copy.
5. Create multiple accounts for different areas.
If your company is bigger or has a diverse set of products and services, it's best to have multiple accounts. The perks of having these different accounts include hyper-focusing your branding, catering to a specific audience, and serving relevant content. Below are some of different ways you can apply this strategy:
An account per location
Maintain a separate marketing and customer service Twitter accounts
Offer Accounts by the audience
Create a mascot account, like some popular sports teams
Create a department-specific accounts for higher education
Pro Tips:
Analyze your offerings and see where it would be best to divide up the focus
Repeat your branding steps for each account to ensure consistency across them all.
Use a social media management app like Buffer to maintain multiple accounts under one ownership.
Conclusion
It takes time to build a robust social media branding. Popular companies like Coca-Cola and Nike stand out because of consistency, time and effort. It takes a lot of patience to maintain multiple social media accounts. That's why using the strategies above will set you on the path to improving your brand online.
To help you with social media design, use an on-demand graphic design service like Penji. Our dependable graphic designers got you covered in logos, templates, and other social media branding needs. Fill out the sign-up form and start your unlimited design requests today. Choose from the three simple pricing plans with a 30-day money-back guarantee!