Etsy is the go-to place for selling all kinds of DIY products. One of their best-selling products is Cricut. Since anyone can buy Cricut machines, Etsy sellers can promote their designs and have buyers handle printing, which would cost less. With this in mind, many Etsy Cricut design ideas have been profitable because buyers can purchase a bundle or one design to print at home and use for whatever purpose. And if selling Cricut on Etsy has caught your eye, you've landed on the right blog.
Benefits of Using Etsy for Online Selling
Etsy is a main hub for all things DIY. It's a place for sellers who may not want to set up a website. Or another way for their buyers to purchase the products outside their website. If you're thinking of selling on the popular marketplace, here are the advantages of selling on Etsy:
Easy shop set-up
Millions of buyers looking to buy items
Specific buyers looking for certain products
More affordable listing fees
Get together with fellow sellers in the Etsy community
Analytics available for every seller
Optimize your listing visibility and traffic through SEO
How to Sell Cricut Designs on Etsy
If you're ready to sell your Etsy Cricut designs on the platform, here's how to do it:
1. Sign up for an Etsy account
If you think Etsy's the best place for you to showcase your Cricut designs, the first step to get on the marketplace is signing up. You have to sign up as a seller here.
2. Choose your Shop Preferences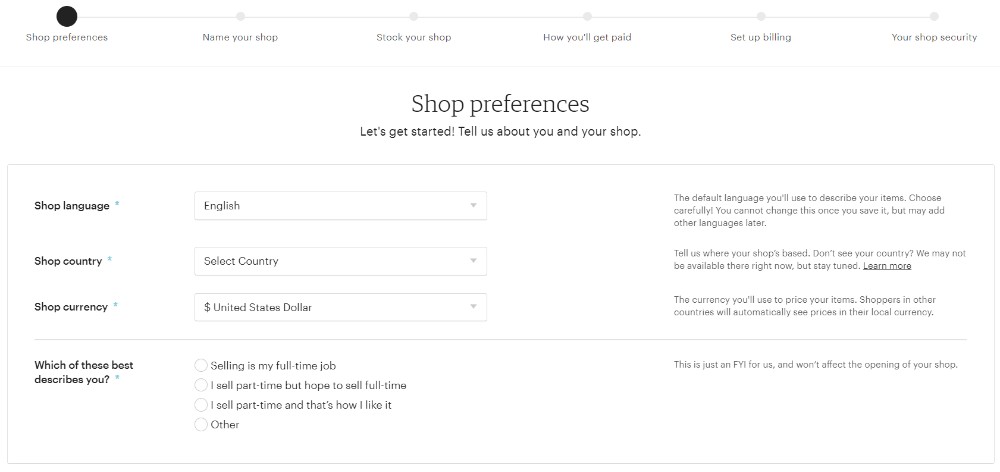 Here, you'll choose which country and currency your shop is in and what type of working situation you have.
3. Give your shop a name

Although an Etsy shop name may not give your shop an advantage over the others, Etsy helps your shop be unique. They will not allow you or others to have the same shop name.
4. Provide details about what you're selling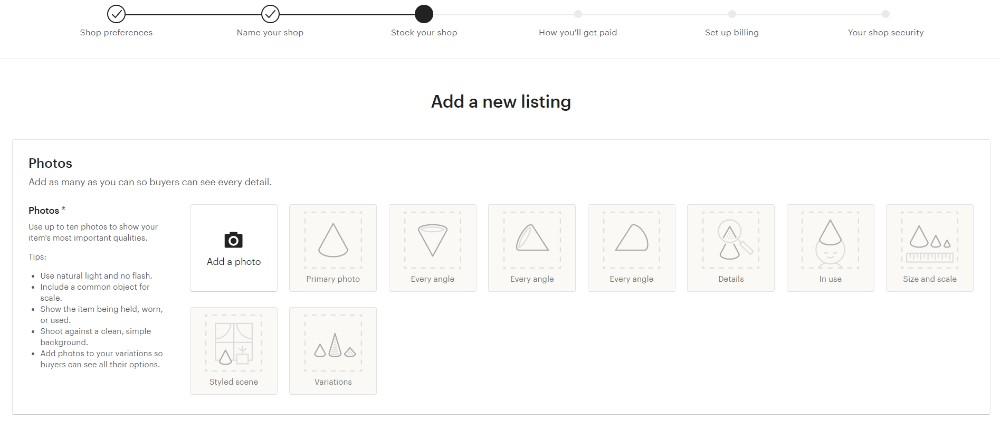 First, they ask you to stock your shop, and then you should Add a Listing. You need at least ONE listing to open your shop. Here you'll have to provide ALL the details of your shop, such as photos, videos details, inventory and pricing, variations, personalization, and shipping details. Make sure to fill this out, so you can move forward to the next step.
5. Decide how you'll get paid and set up billing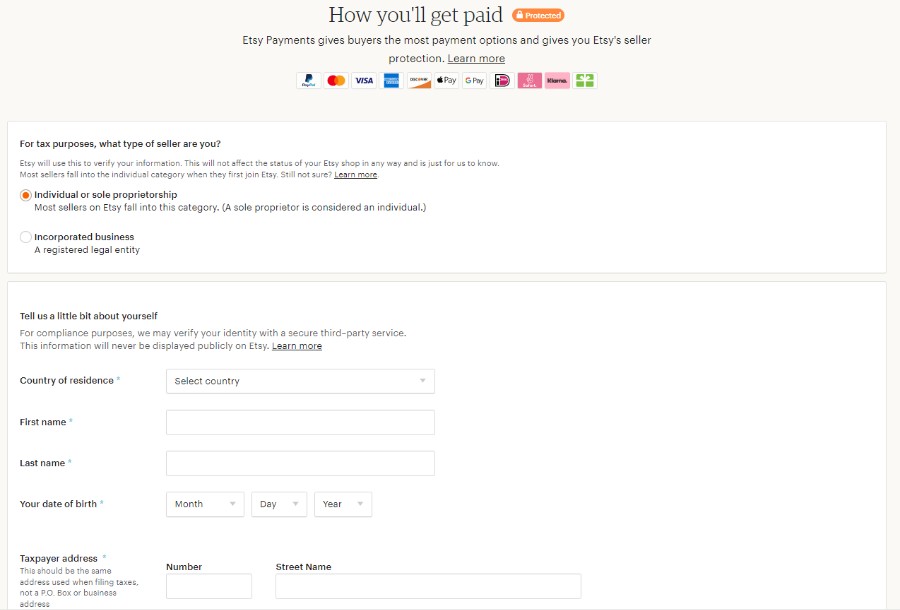 You have to choose if you're an individual, a company, or a sole proprietorship. If not, then you can select incorporated business. Then, you have to fill out a form that will verify your identity. Once done, you have to set your billing details, including your credit card and billing address. All done? That's it. You can start selling all your Etsy Cricut designs!
Examples of Etsy Cricut Designs
All images below are from Etsy sellers.
1. Themed Bundle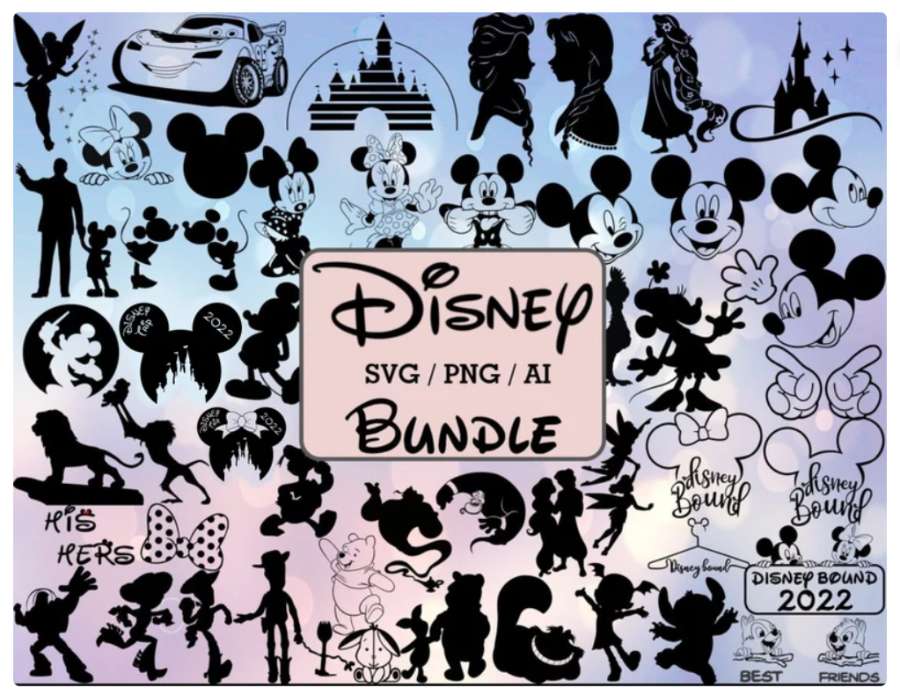 Give your Cricut bundle a theme like this Disney bundle. You will see a lot of Etsy Cricut designs that are bundled, which would be more affordable for those looking for specific designs in one bundle. It's a great idea to try for other known media franchises or books.
2. Typography Bundle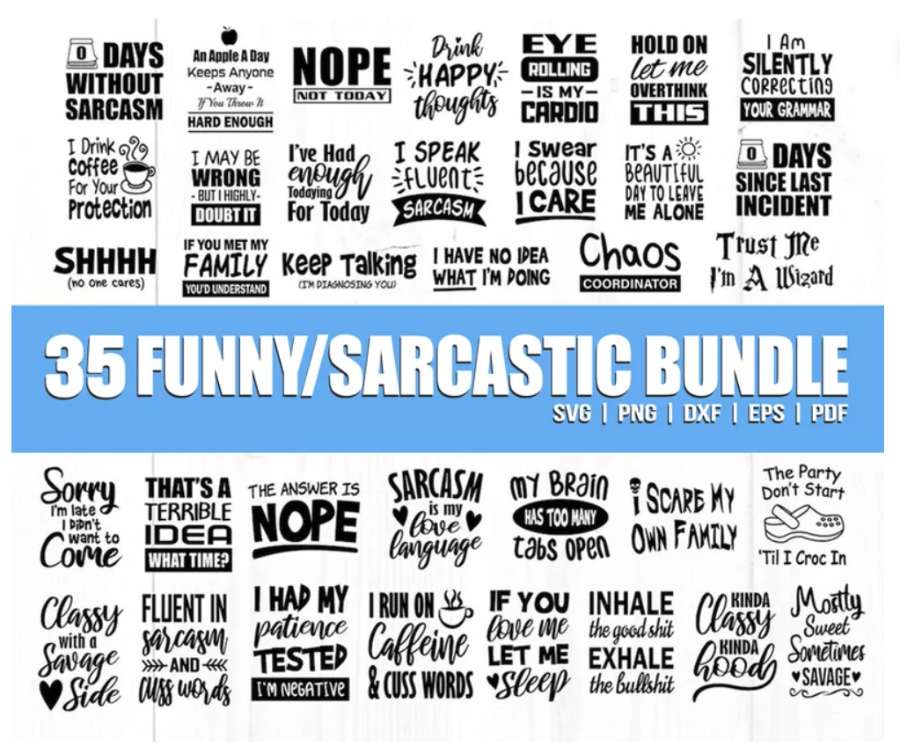 Typography is a popular choice for Etsy Cricut designs. Here's the Sarcasm bundle by litkedesignco. As you can see, the design uses different fonts and icons that give each saying a unique look.
3. Boho Designs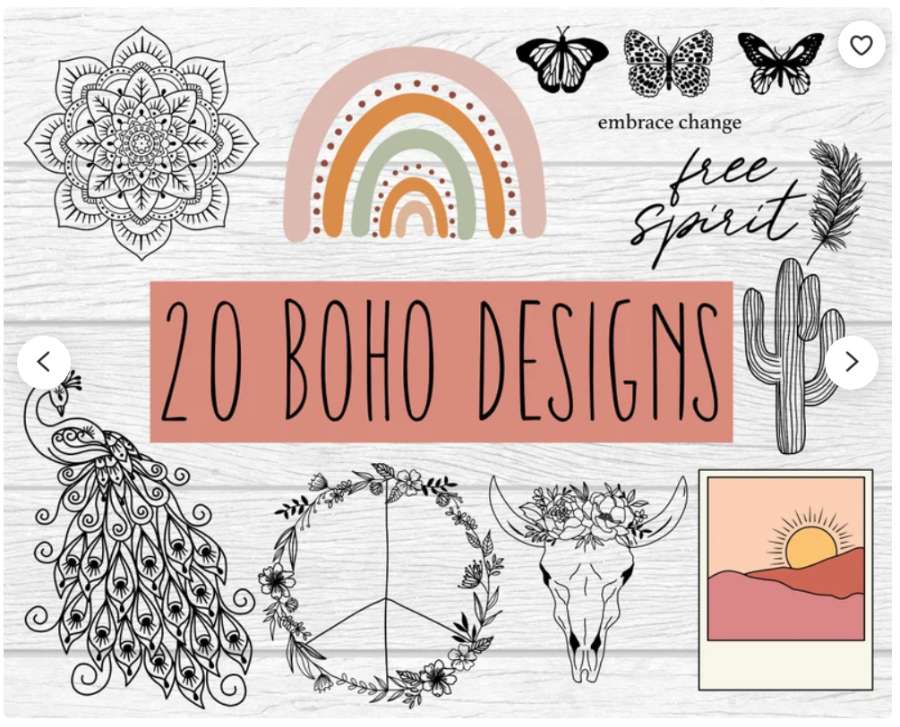 If you want to appeal to the hip or boho crowd, boho designs like this one would be a bestseller. It uses typography and imagery for its Cricut bundle, giving it a variety. Plus, it shows the buyer where you can use the designs such as totes or shirts.
4. Random Bundle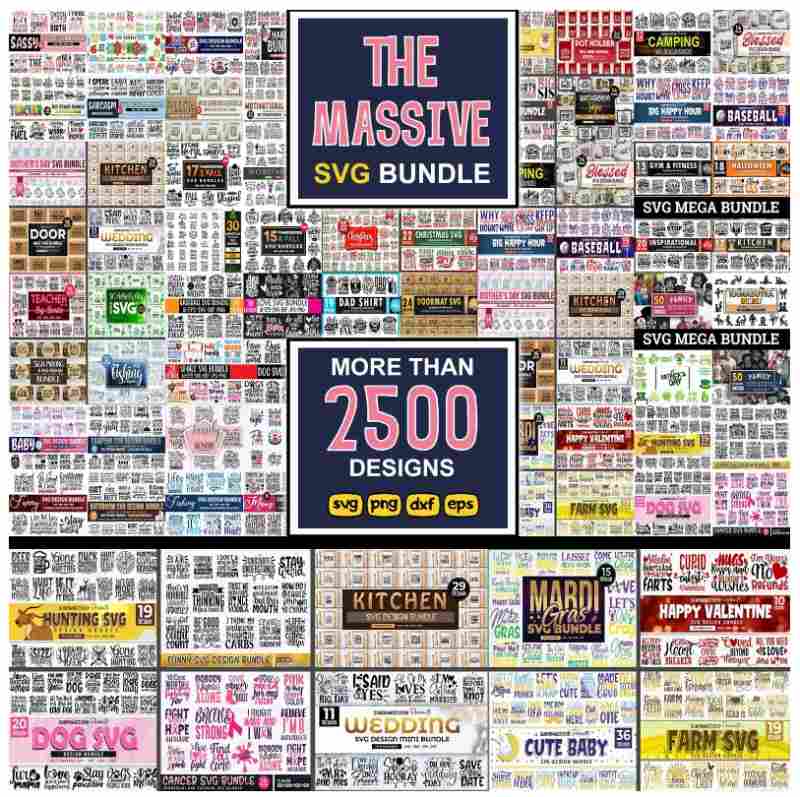 A massive bundle will, at first, shock your buyer at the sheer number of designs available. However, it's a good thing that a massive bundle exists because it's ideal for any occasion, situation, or aesthetic. Not only that, but your buyer will save on money instead of buying one bundle from different sellers.
5. Motivational Designs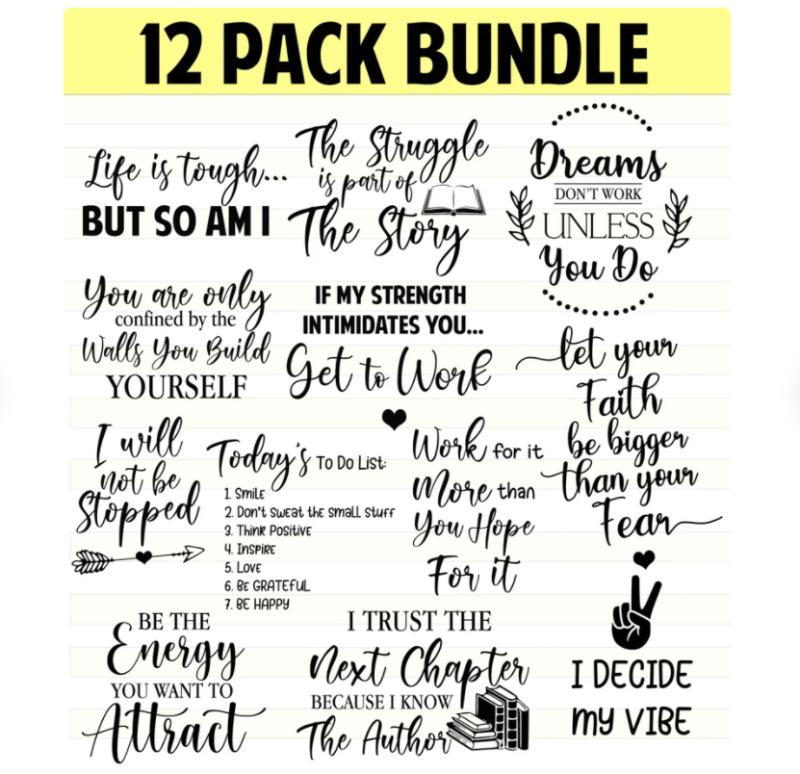 Another typography design idea you can consider is motivational ones. These also sell well, and many buyers say these are great to stick on everyday items, such as water bottles and tote bags. Plus, you can also create posters and stickers from scratch with these designs.
6. Wreath Designs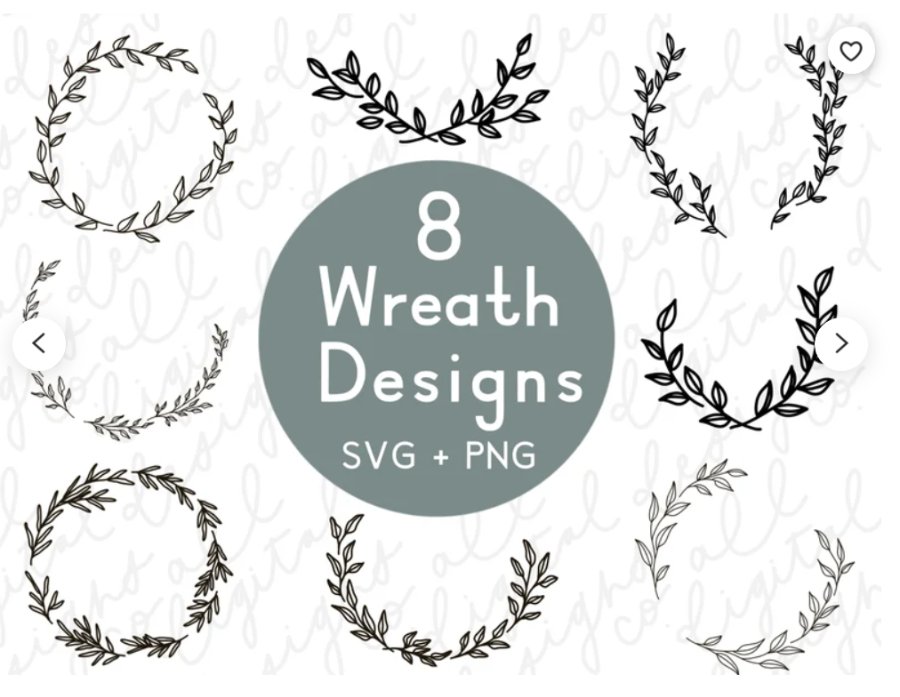 Cricut designs like these wreath designs are the best for decorations. It's great to use on invitations and framed photos. Some might even consider printing wreaths during holidays like Christmas, for example.
7. Flower Designs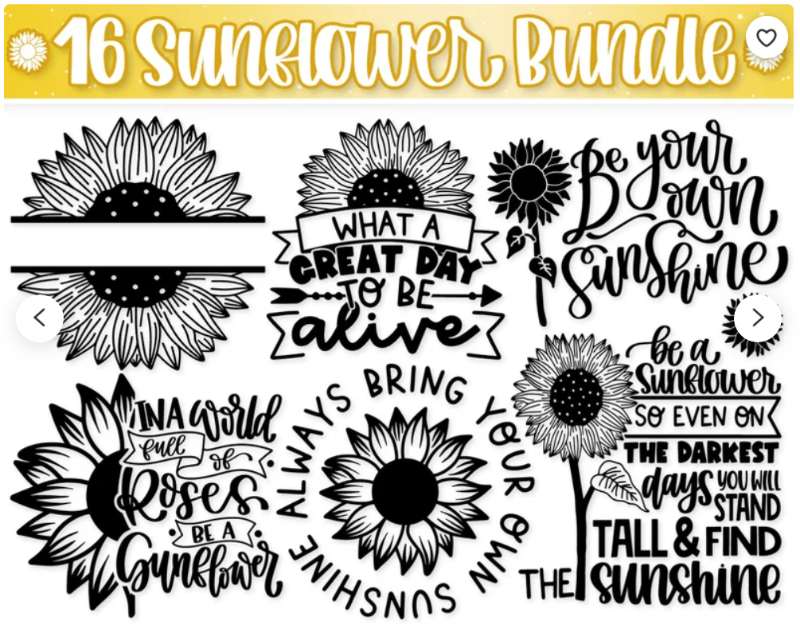 An alternative to wreaths is flower designs similar to this Sunflower bundle. It has a mix of typography and colored sunflowers, perfect for decoration or to add as embellishments on mugs or shirts.
8. Book and Movie-Inspired Designs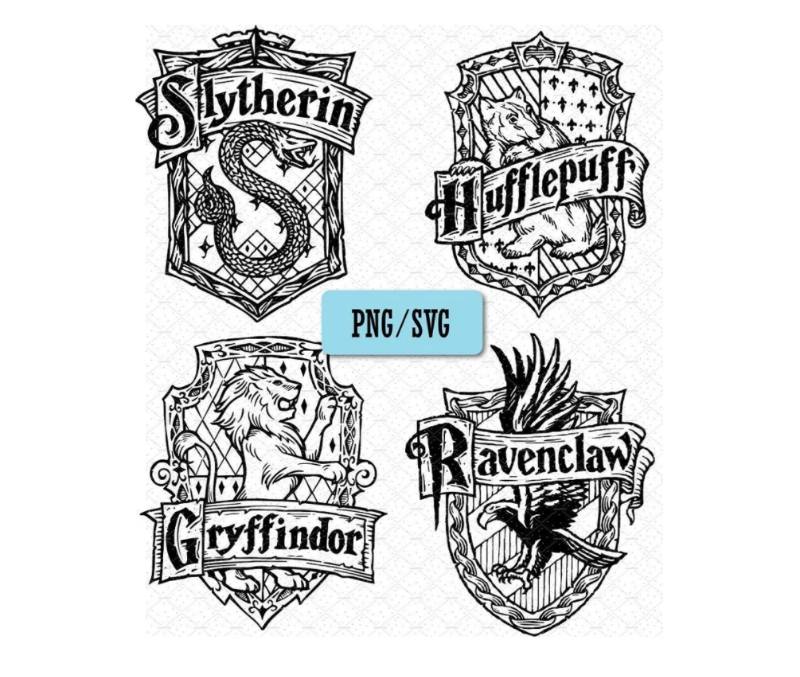 Potterheads will enjoy these Harry Potter houses designs from instaPNG. Represent your house by printing your selected house. Add it onto a shirt or journal and show off your house with pride.
9. Heart Bundle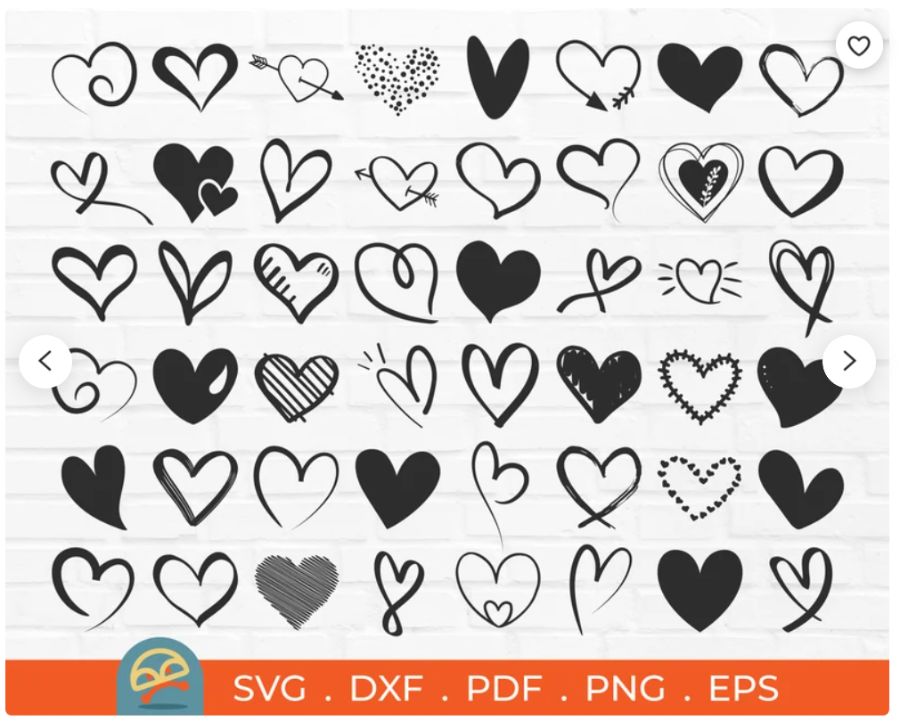 Give love to others by printing this Heart Bundle from BadroGraphics. These different-shaped hearts are ideal for adding to any surface. Or you might want to add them to your apparel or even as a temporary tattoo.
10. Split Monogram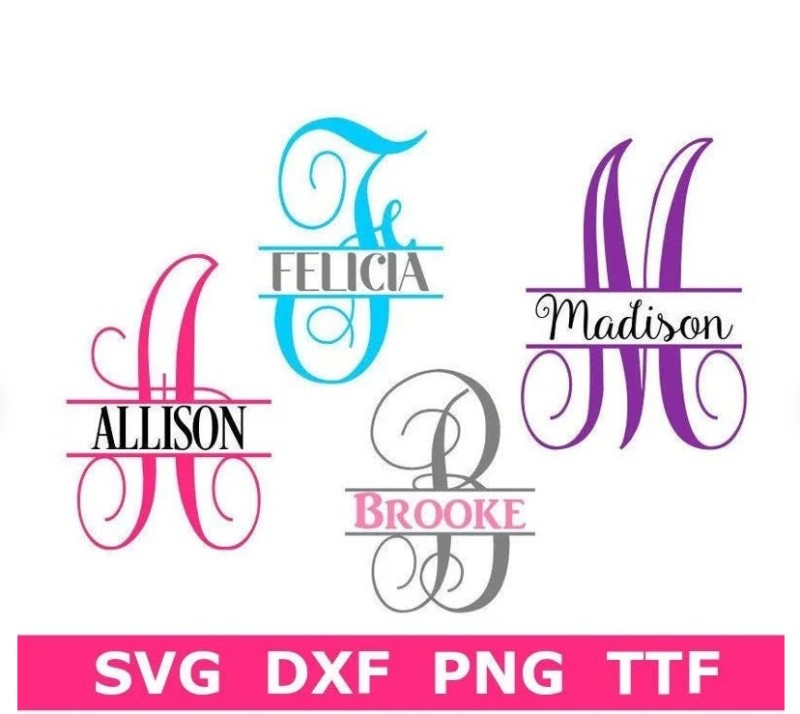 Personalize your items at home or gifts with this monogram design. It comes in one script-type style, and you can add these to wine glasses, shirts, or pillows. Plus, you can even print them in different colors as well!
11. Strong Woman Bundle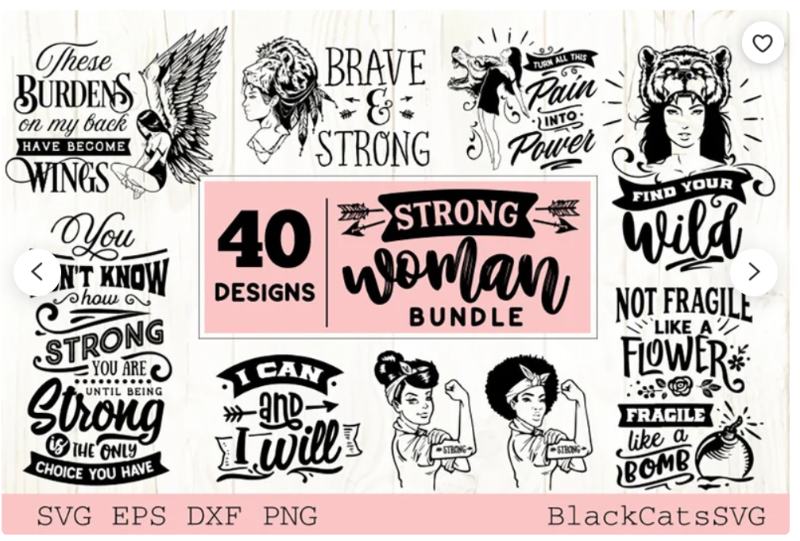 Be motivated or empower the ladies in your life with this Strong Woman Bundle. It comes in 40 different designs, ranging from illustrations of ladies or motivational quotes that will inspire women every day.
12. Baby Yoda Bundle
Anyone who LOVED Baby Yoda will immediately purchase this Baby Yoda Cricut design. It comes in colored or black and white illustrations, with the cute little creature either staring up or at you. It's these Cricut designs that will get traction and be bought by many users on the site.
13. Seasonal Bundle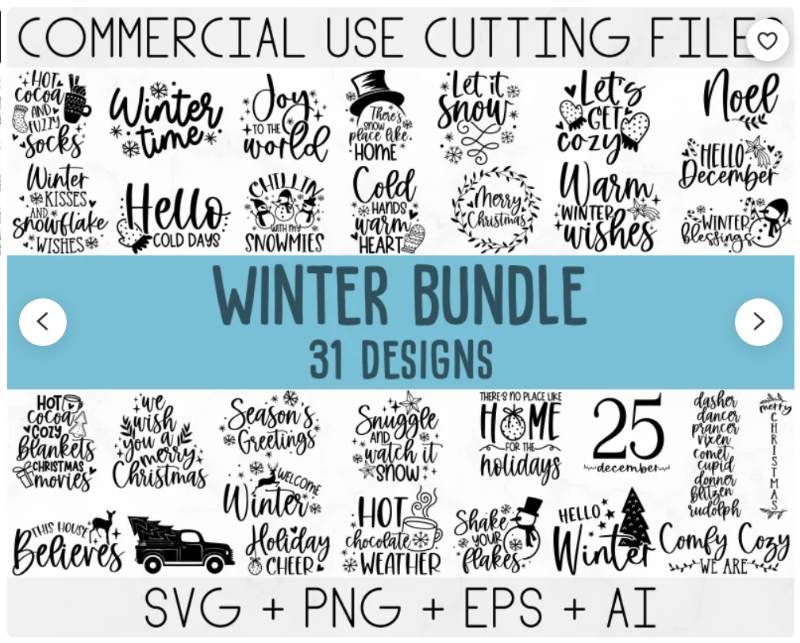 Whether it's the holidays or actual seasons like summer or spring, you will have an audience that will appreciate Cricut designs for these events. Here's an example of a seasonal bundle from CitraGraphics. Most of it is typography-based, but you'll see the use of icons and illustrations that represent winter.
14. Geometric Pattern Bundle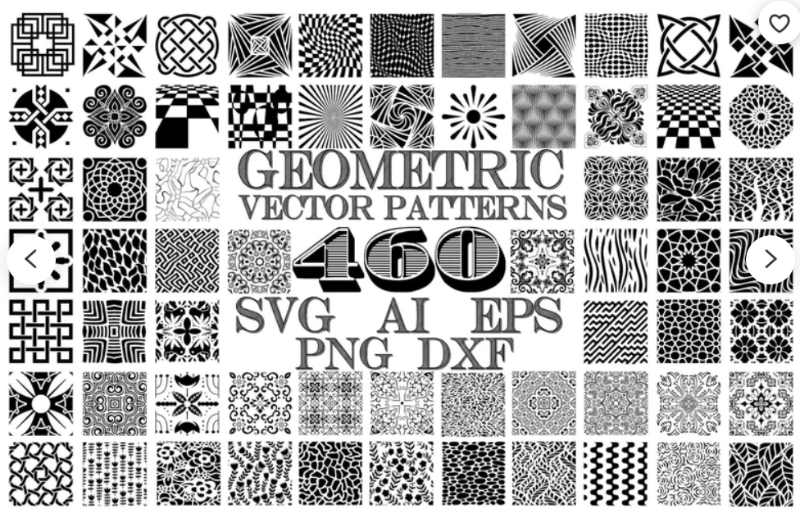 Patterns are another option to consider for your Etsy Cricut designs. This huge bundle has more than enough to use for different projects like shirts, candles, stickers, and tumblers. Plus, it's great for decor as well, which some Etsy users have done for their home projects.
15. Emoji or Cartoon Face Bundle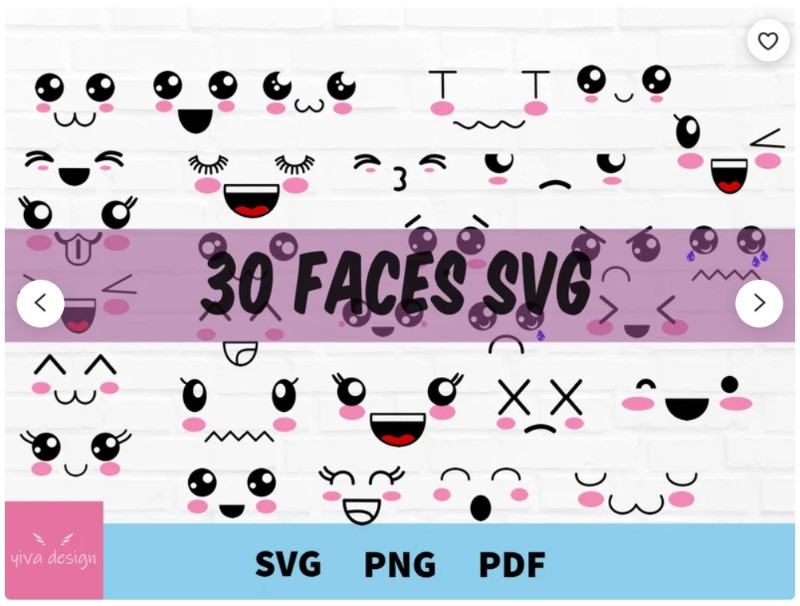 Cute faces or emojis are also a hit amongst buyers. These are the perfect designs for adding to totes and stickers. Plus, you can add them to gifts to friends as decors for tumblers, mugs, keychains, or shirts.
16. Food Bundle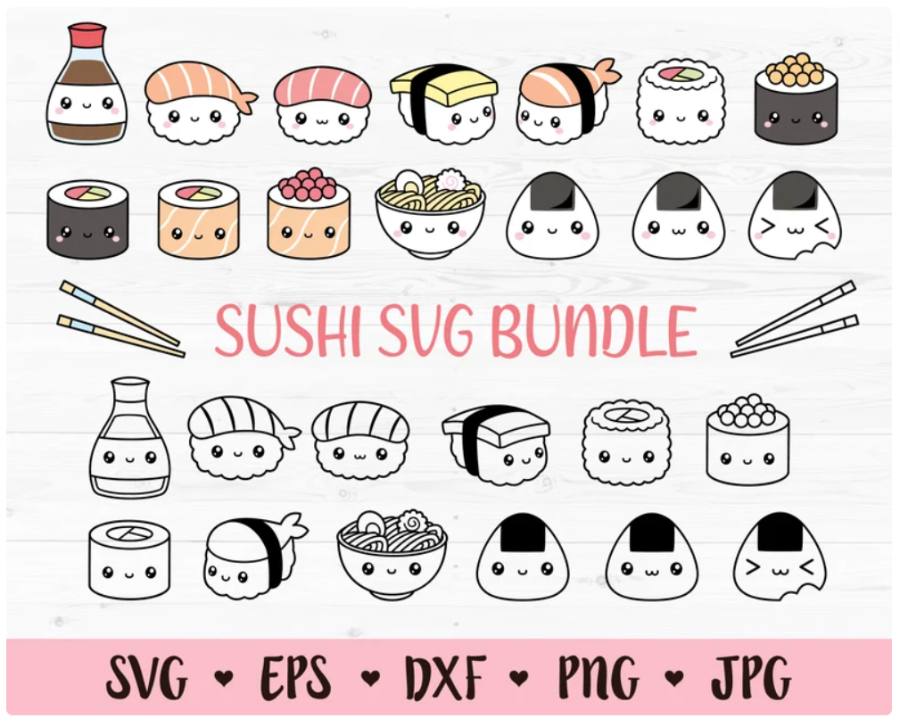 Donuts and cupcakes are a few of the most loved Etsy Cricut bundles. However, here's another food bundle you can add to your collection: sushi. Instead of it being sushi illustrations, it has kawaii faces on sushi. Some buyers have used the sushi bundle on their shirts or as stickers.
17. Mandala Bundle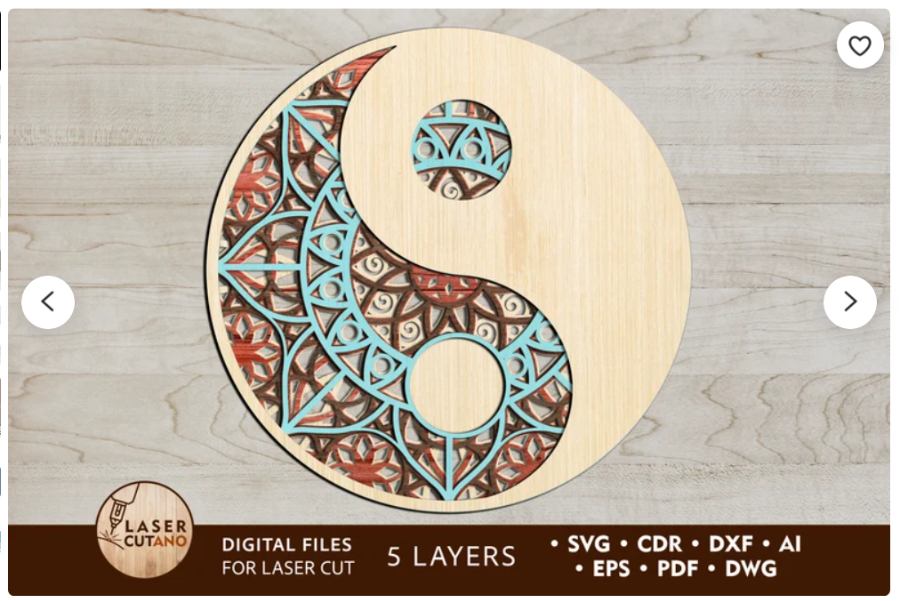 Even if the mandala is associated with eastern religion, the mandala does serve as a symbol of the universe and meditation. You will see a lot of mandala-inspired bundles on the site. But this Yin Yang design is unique from other Etsy Cricut designs since it incorporates eastern-related influences. Plus, it's available in different colors as well.
18. Ocean-Inspired Bundle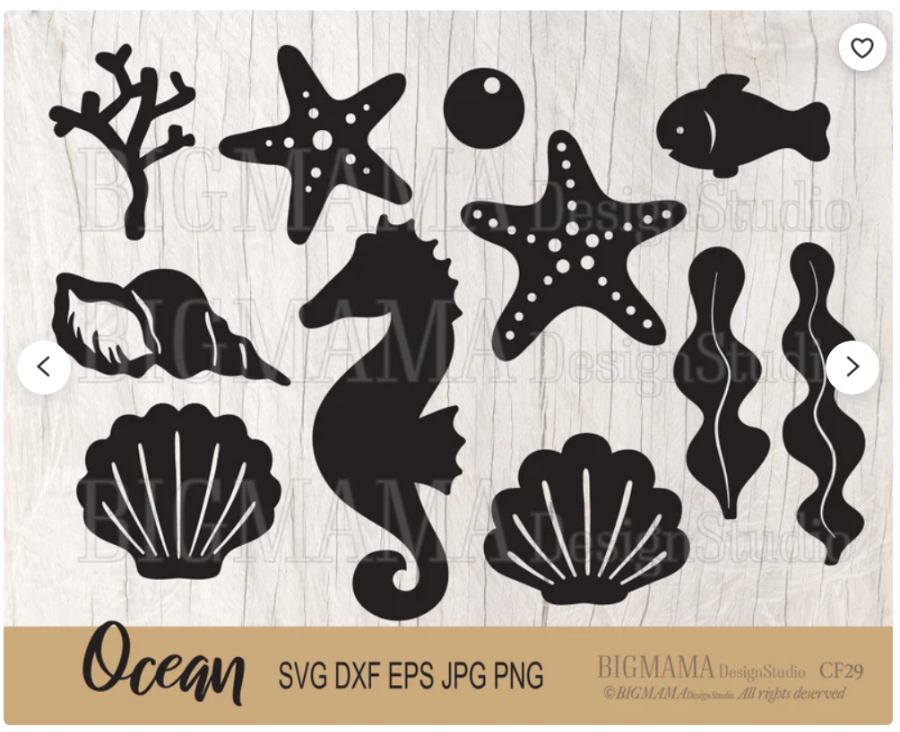 Whether it's the waves or the animals, you will see a lot of ocean-inspired Etsy Cricut designs. Here's one that uses creatures and seashells as part of their bundle. It's a simple bundle that can be used anywhere and will be enjoyed by anyone who loves the ocean or sea.
19. Familial Bundle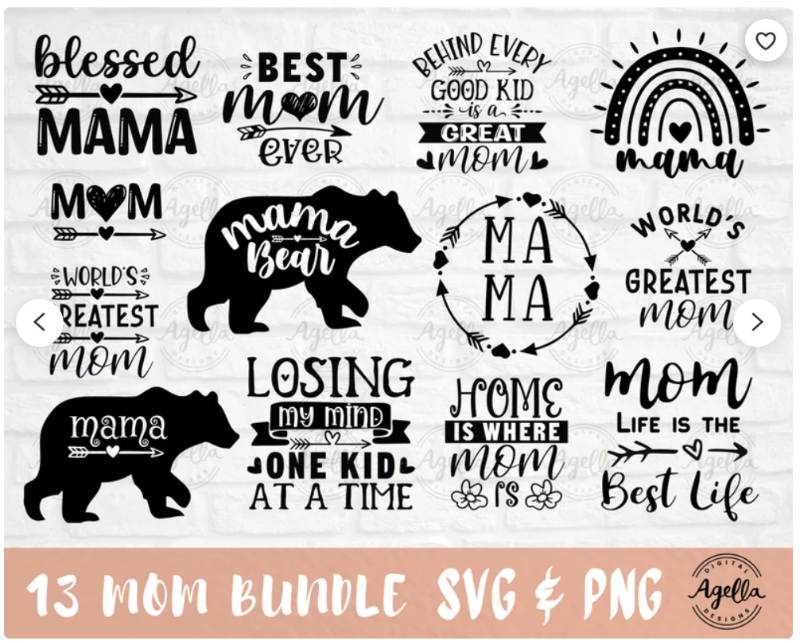 Despite seeing some explicit or swear word bundles on the site, Etsy still does cater to a familial audience. Here's one example of a familial-type bundle where it focuses on mom. It uses appropriate fonts that moms would love. Plus, there are some icons and illustrations in the bundle.
20. Sports Bundle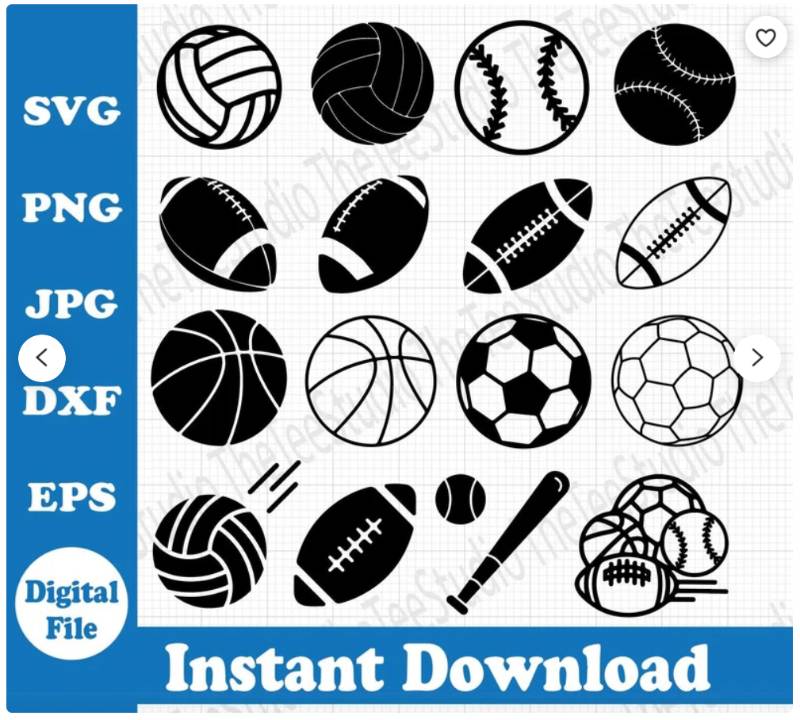 You'll see a lot of sports bundles on the marketplace. You may see one for a specific sport or team, or you'll notice a random sports bundle that involves sports balls, like this sports bundle.
How Penji Can Help With Your Etsy Cricut Designs
If you're expanding your product line by delving into Cricut designs, Penji is the best design partner for your growing business. Whether you need typography or custom illustrations to stand out from the crowd, Penji will be there. You can start by signing up and subscribing to Penji and start requesting your Cricut designs.