Prioritizing school branding is often neglected. However, students and parents look into educational branding that resonates with their values and principles. But why is school branding important? It's crucial because your school identity makes you stand out from the competition. You can flaunt an excellent edge that will make students choose you over other established schools. So whether you're honing private school branding or high school branding, here are 10 school branding ideas and tips to guide you.
1. Define Your Differentiator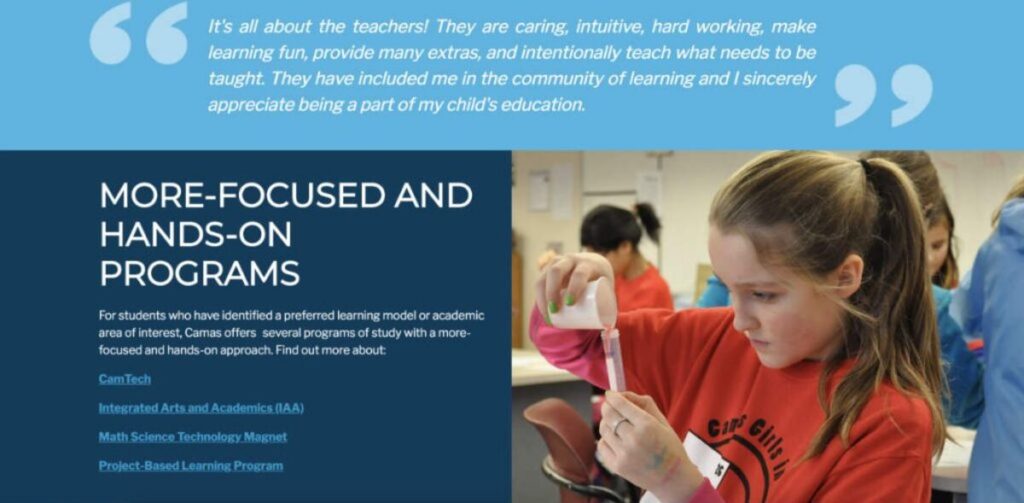 Amidst the countless schools claiming excellence, you must go against the grain and define what makes your school stand out. Camas School District is an environment-centric school aiming to reduce its carbon footprint. And the school has a handful of awards to prove it.
Opting for sustainable branding is commonplace nowadays. And what better way to practice sustainability than in educational institutions? This is a school brand identity that could separate you from the competition.
2. Strive for Innovation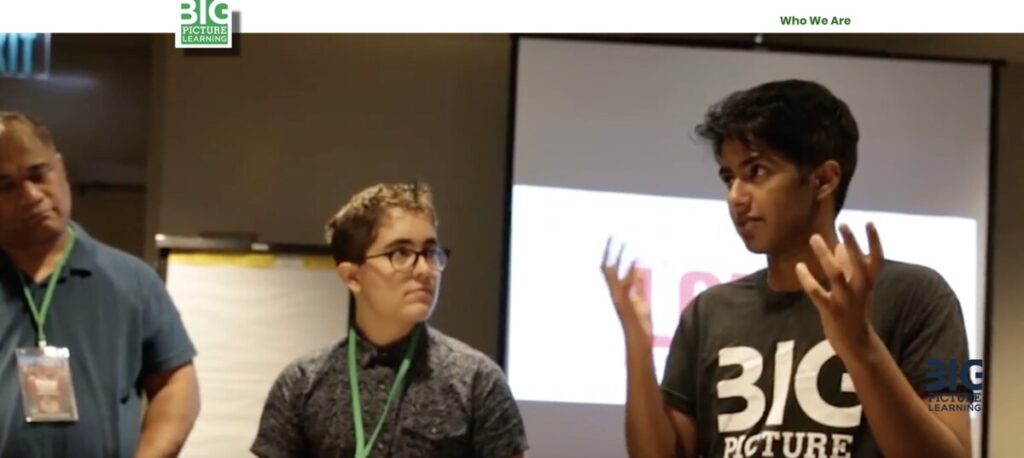 Big Picture Learning believes that learning from the real world is the most vital element in education. The school prioritizes the students' creative passions and ensures they collaborate with mentors to hone their skills.
Innovation is essential when considering branding ideas for schools since it allows students to grow and not be tied to traditional methods.
3. Use the Right Tone and Colors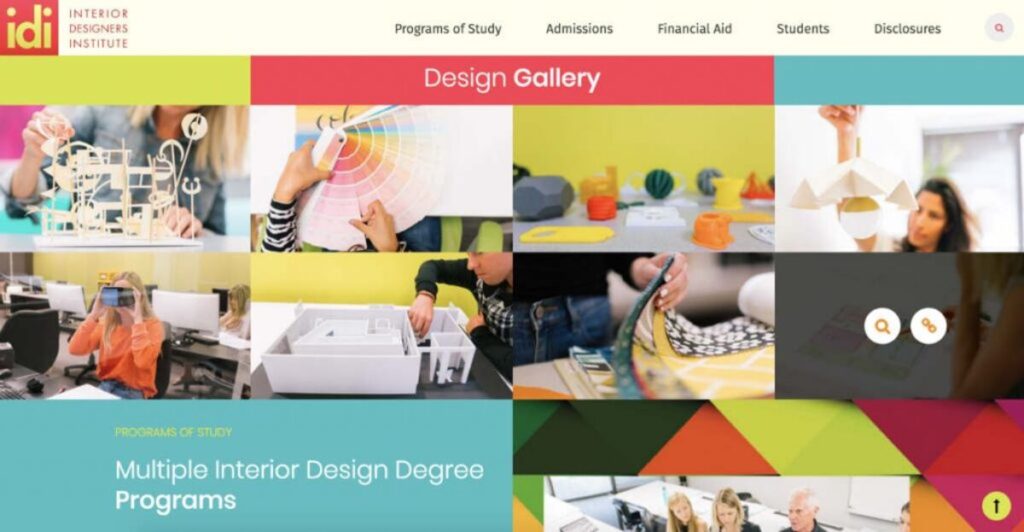 Visuals are the best way to showcase your school's strengths and programs. Visual communication is a way to connect with potential leads, especially for an interior design school such as Interior Designers Institute.
The school's website is full of energy and bright colors. It strongly indicates that the school has a foothold in this industry. When selecting the best colors for web design, make sure the color palettes convey your school's identity and personality.
4. Ensure Branding Consistency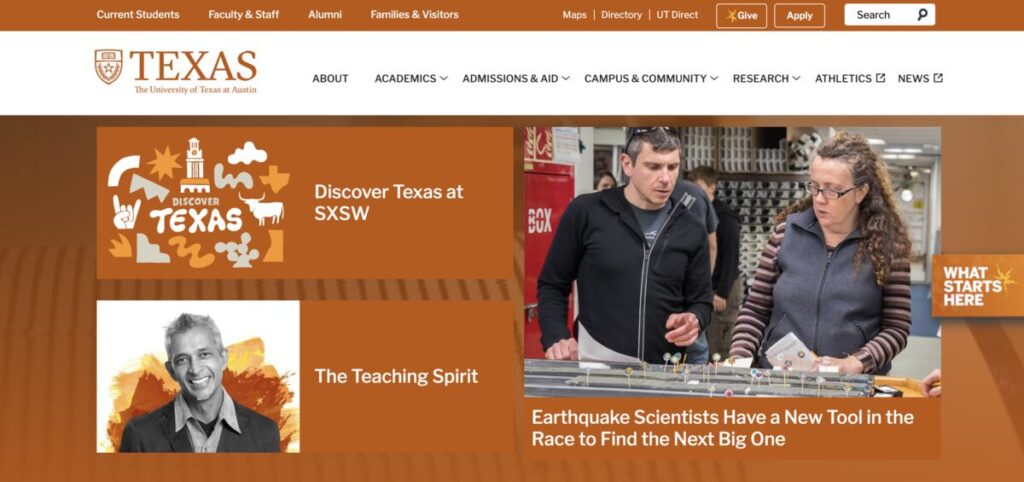 One of the best school branding tips is staying consistent across all online and offline assets. Being inconsistent with colors, logos, videos, images, or fonts will confuse students.
The University of Texas at Austin features the Longhorn bull, burnt orange, and white designs. These are shown throughout the entire website, instilling branding consistency.
5. Be Student-Centric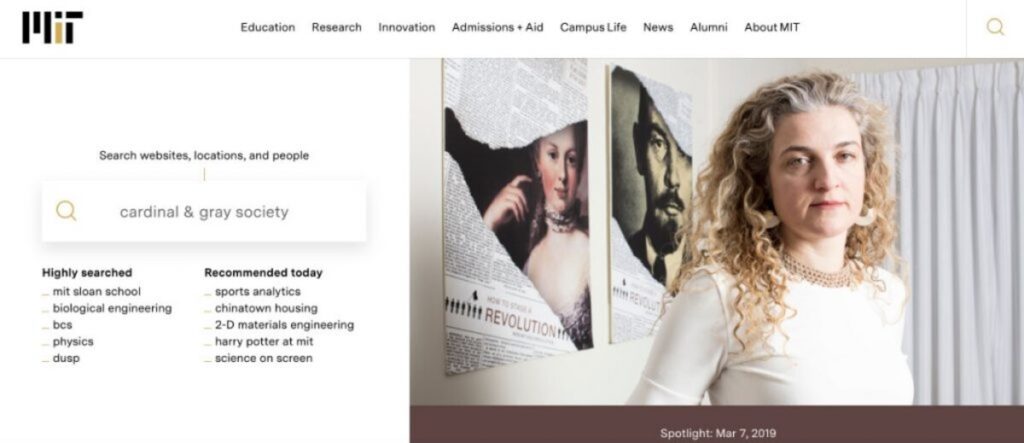 Massachusetts Institute of Technology is a household name in the U.S. The school's strengths revolve around science, technology, and engineering. They are famous for transforming technological ideas into genuine successful innovations.
One of the best school branding ideas is to be student-centric. Make students your number one priority at all costs. You can start by making your school website cater to the user experience through a user-friendly interface. MIT's website is one such example.
6. Show History and Core Values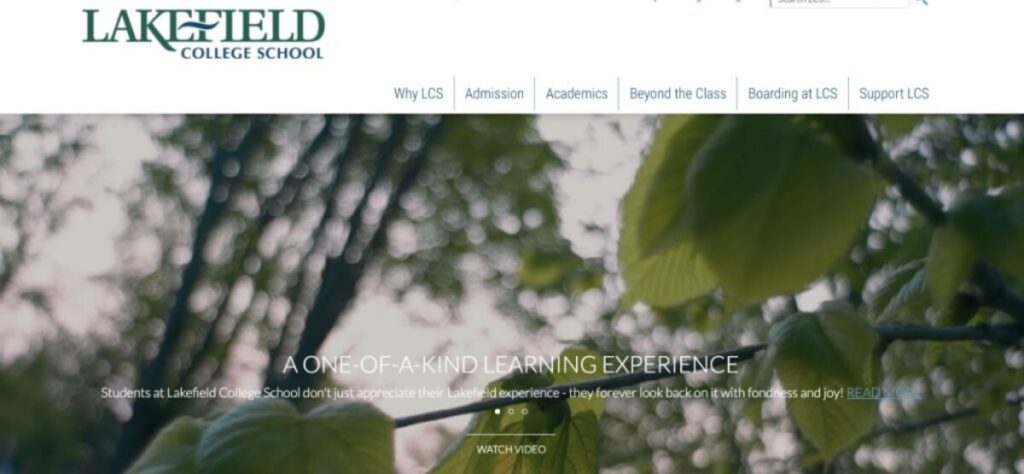 It doesn't matter if it's a university, a vocational school, or a primary school. Your institution is a representation of the values you believe in. One of the deciding factors for students is when the school's core values align with theirs. Therefore, keep your core values in check and how and why the school was created based on those values.
The colors, images, videos, logos, and even narratives play a huge role in telling your story. Incorporating history into your school branding can be the determining factor for teachers or students who would want to grow with you. Lakefield College School's homepage does just that. The video snippet is moving and tells you a lot about what the school is all about.
7. Be a Pioneer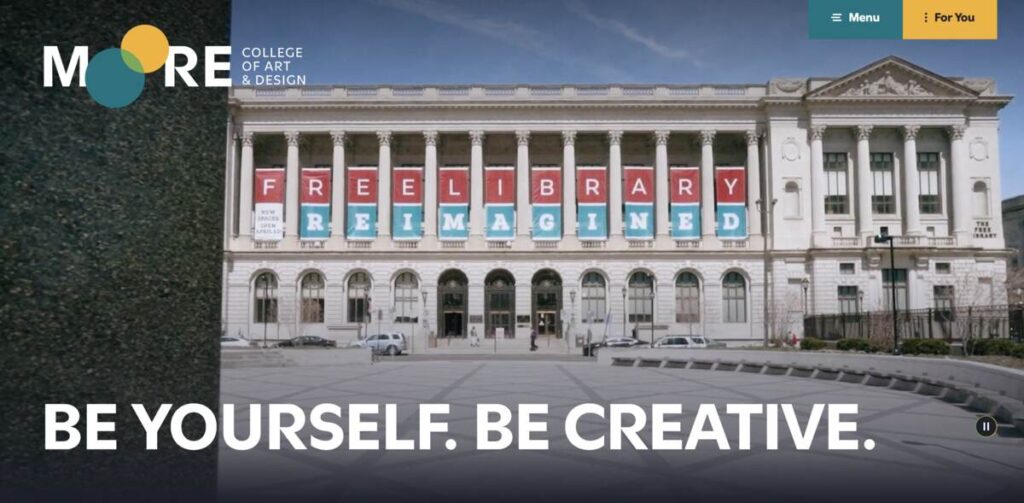 Moore College of Art and Design is an excellent school branding example. The school is the country's first and only women's art college. Their primary goal is to give women a career-oriented education to empower them. Their brand communicates who they are, who they stand for, their goals, and students' lives and experiences.
8. Show Diversity and Inclusion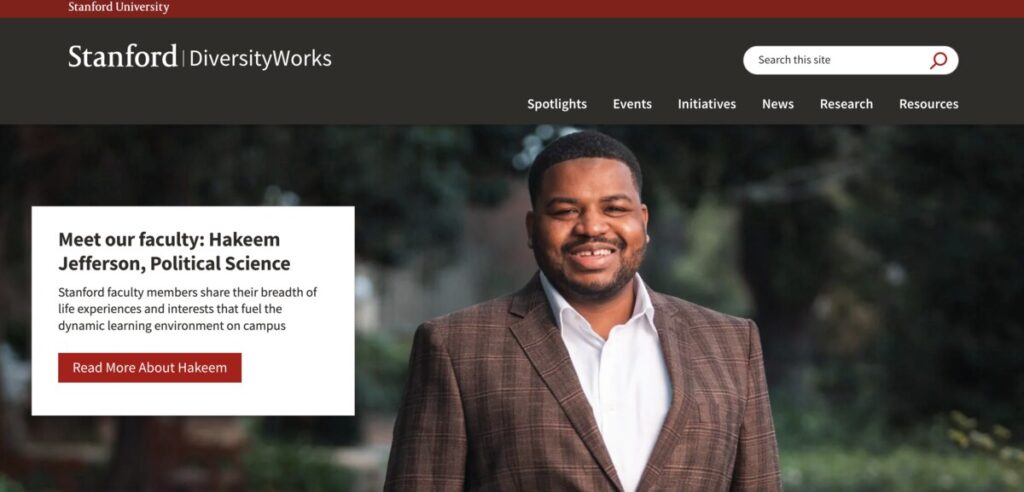 A school's branding that exemplifies diversity will open many doors for all students globally. For example, if your target audience is not limited to a few locations only, it's essential to show that in your branding. Some aspirational students from all across the globe dream of getting into a prominent school like Stanford University.
The school is one of the most expensive universities in the United States. They welcome students from all around the world for a more dynamic learning environment. And they incorporated that into their brand identity. They even have a Diversity and Access Office and a Diversity Works department to show they're a diverse and inclusive institution.
9. Create Well-Defined Programs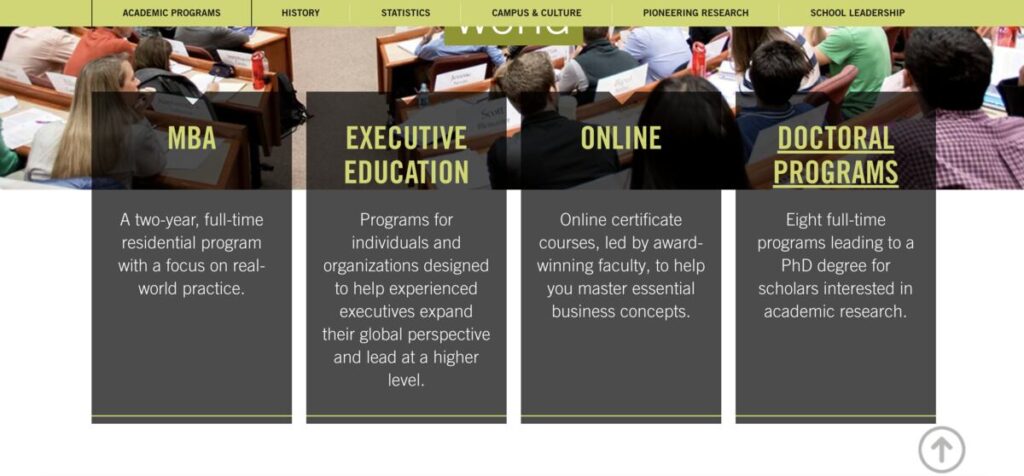 Before everything else, creating your students' persona is essential so you'll know how to catch their attention. You can then determine how to present your curricula or programs in your branding. Harvard Business School is an entity of a more prominent parent institution, Harvard University. But the former shows its unique brand personality through well-defined programs that differ from the latter.
10. Keep Up with the Trends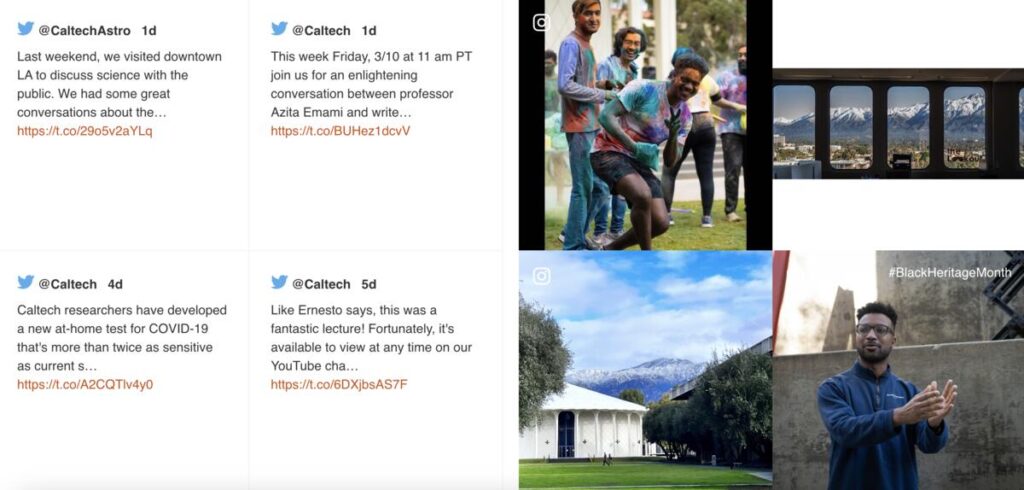 Social media has become a channel for businesses, NGOs, and educational institutions to raise awareness, spread their mission, and expand their community.
If you have a fantastic story, take it to social media, like how Caltech engages with its followers on different platforms. They also use hashtags to ensure their message gets across.
How Penji Can Help with School Branding Assets
Working on your marketing or branding could consume much time, especially the graphic design creation process. We suggest working with Penji for branding materials that can make your school stand out from the rest. We've designed a three-step simple system using our custom design software.
1. Request a Design
We understand how busy our clients are, specifically in academia. So we created a platform where requesting a design is a breeze. Just click 'New Project,' write all the design specifications and send it immediately. Be as specific as possible, and share examples of school branding ideas you love. These little details can help our designers create brand packages and guidelines faster.
2. Ask for Revisions
Your first draft will be ready in 24 to 48 hours. Easier designs only take 24 hours, while web and app designs may take up to 48 hours. Use Penji's point-and-click feature to add feedback or revisions if you want to revise images.
3. Use the Design
Congratulations, you're almost done! Download the final source files once you're satisfied. It will be stored in your Penji folder, where all your past designs are saved. You can promote your school with suitable branding materials in three easy steps.
Unlimited School Branding Visuals at Affordable Rates
Inspired by these school branding examples? Any educational institution can brand itself like Harvard or Standford—without breaking the bank.
If you need a steady stream of branded content that reaches your target audience, Penji is here to help. Get graphic designs for social media, ads, packaging, branding, and more. Work with designers who are experienced in school branding ideas. Here's a 15 percent discount to get you started on your journey. Grab this limited offer now before it runs out!