The branding of a school often tells a lot about that school's values and culture, and goals. School branding ideas that make an impact are not only limited to logos, school colors or themes, and mascots. It should be a branding that resonates with the school's identity as well.
After all, students, teachers, and parents who scout for the best schools do not choose with their eyes, but they choose with their hearts. So, if you can penetrate through that with proven unparalleled excellence, you will be considered as one of the revered educational institutions in history.
Remember, working on your school's branding materials is not as easy as you think. It takes a lot of time and effort, and it would be a noble idea if you outsource this to professionals. Penji is one of the best companies that can help with your school branding. You get to have unlimited graphic designs for a fixed fee every month.
Meanwhile, try these school branding ideas that can make your institution stand out:
1. Define Your Differentiator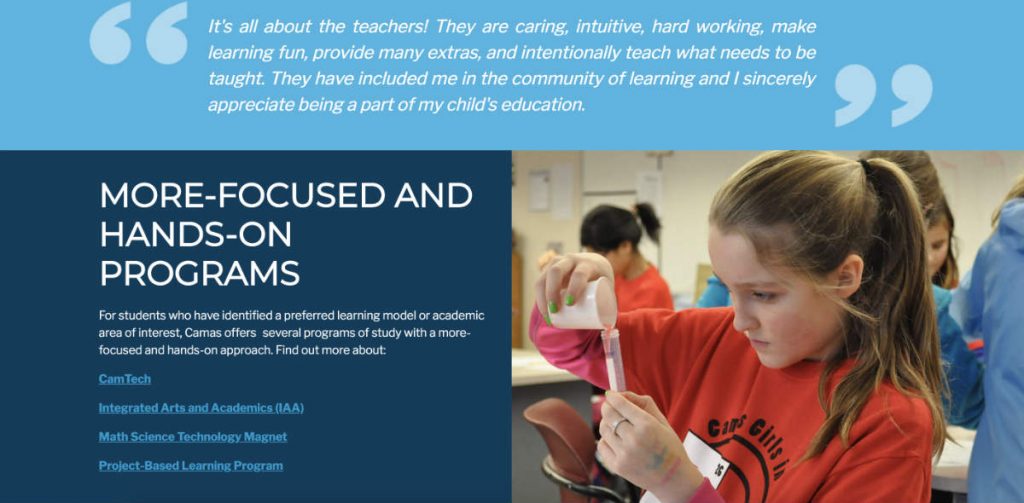 Amidst the countless schools claiming overall excellence, it's vital that you break the mold and define what makes your institution stand out. Camas School District is an environment-oriented school which aims to lessen their carbon footprint, and they even received a handful of awards to prove it.
With only a small community of people properly educated about environmental destruction, the school can connect to students, parents, teachers, and even communities who have the same goals.
2. Create a Unique Concept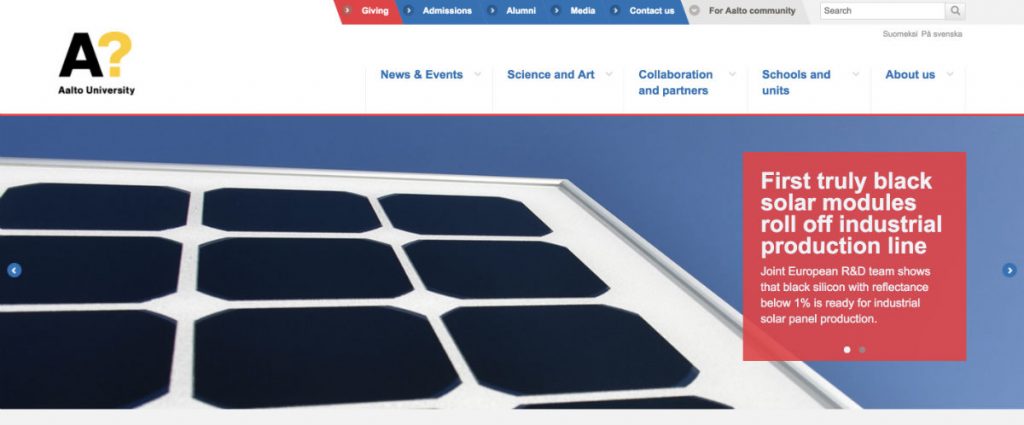 Aalto University is an organization founded in 2010. It was originally a merger of three Finnish universities. Their logo which has three variations signifies the school's aim to encourage different characters in the university. That's why their emblem randomly changes.
This is a unique concept that is entirely different from all the other schools boasting just one school logo. The school is continually taking a traditional manner with a more modern twist. It's an ingenious idea suitable for visionary students.
3. Use the Right Tone and Colors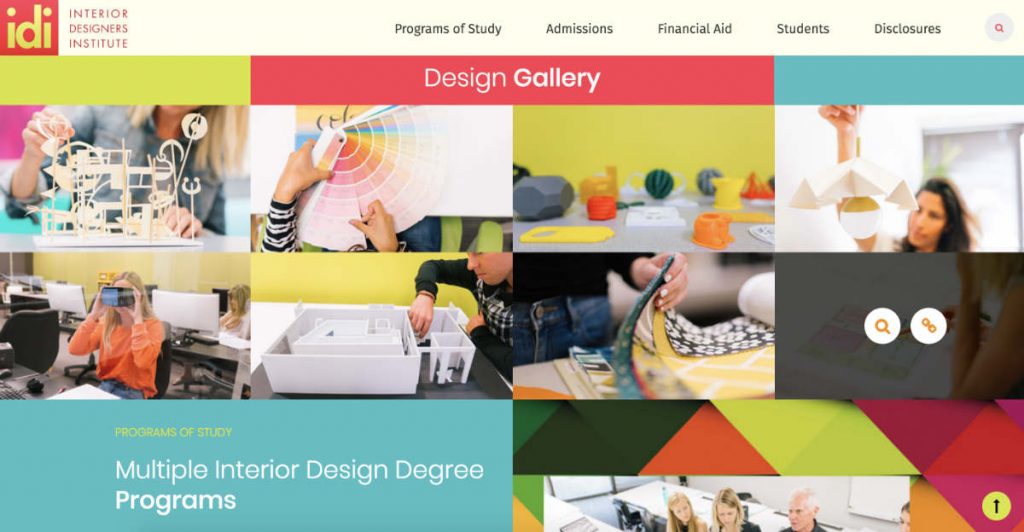 It's crucial that you communicate the right tone and voice to your target audience. Take for example Interior Designers Institute's brand identity. They are a boutique college with strengths in design and architecture. Their website appeals to young and adult students who are into design. They use lively and bright colors to show their passion for colors and creativity.
This is a classic example of how color psychology can work well to your advantage. Professional graphic designers from Penji are well-versed in terms of using the right colors, and they can help you redesign your materials and website. Check out some of their work.
4. Be Consistent with Colors and Texts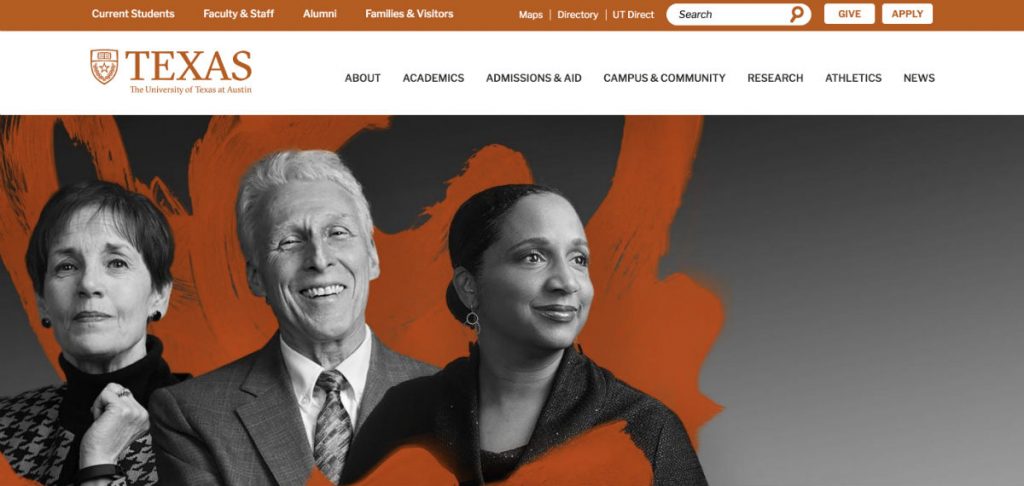 You must make sure that all school branding details must stay consistent across all web and print media. Being inconsistent with colors, logos, videos, images, or fonts will make it difficult for students to find what it is you're really representing.
Take for example The University of Texas at Austin. The Longhorn bull, burnt orange, and white design are what they consistently use across all marketing platforms. So when students or parents search online, they will have this feeling of familiarity with the school.
5. Create a Welcoming Aura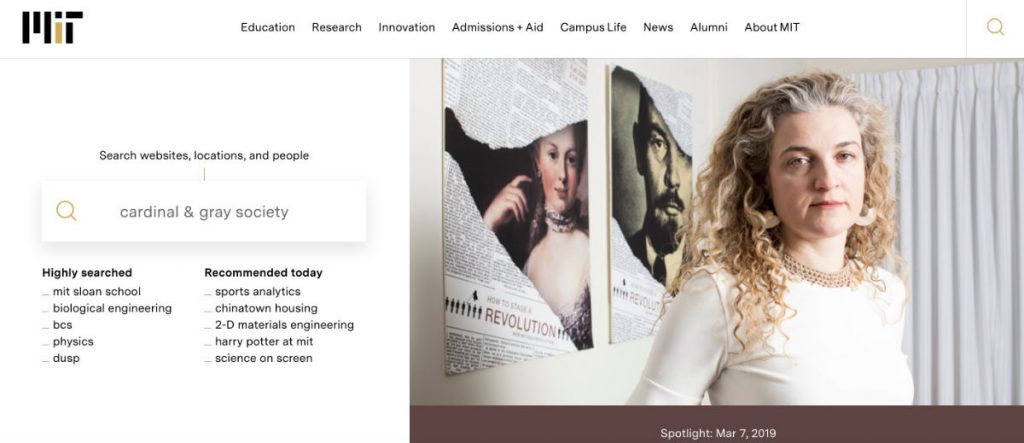 Massachusetts Institute of Technology is a household name in America. They are well-known for 34 academic departments. The school's strengths revolve around science, engineering, and technology. They are famous for turning technological ideas into real successful innovations. And it shows in the creative but straightforward "MIT" logo.
Even though they're ranked as one of the top schools in the country, everything on their website emanates warmth and openness to all students regardless of where they're from. This is an excellent tactic if you want to expand the number of students by marketing your organization internationally. If you can penetrate through that on the website, international students will feel drawn towards your community.
Do your customers know who you are?

Create a powerful brand identity with visuals that represent YOU.

Get started
6. Show History into Your School's Branding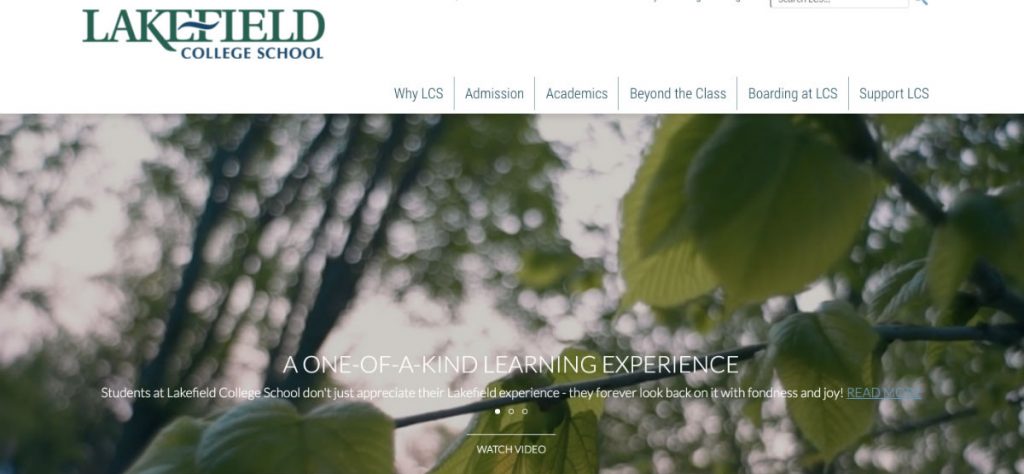 It doesn't matter if it's a university, primary school, or a vocational school. Your institution is a representation of your principles and beliefs. And parents who choose schools for their students would prefer an organization who has an excellent track record. Show these through your school's branding.
The colors, images, videos, logos, and even narratives play a huge role in telling your story. Incorporating history into your school branding can be the determining factor for teachers or students who would want to grow with you. Lakefield College School's homepage does just that. The video snippet is moving, and it tells you a lot about what the school is all about.
7. Align Your School's Vision with Your Audience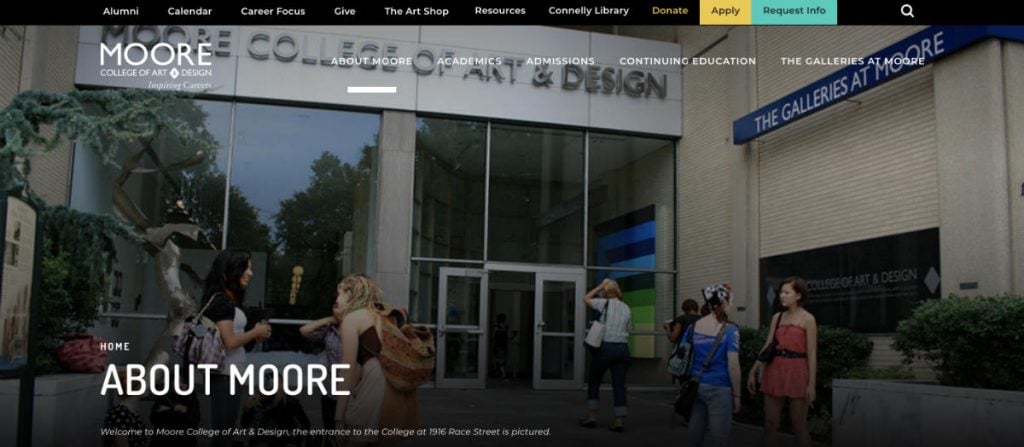 Moore College of Art and Design has a straightforward message in their school's branding. The school is the first and only women's art college in the country. Their primary goal is to give women a career-oriented education to empower them. Their brand shows a clear-cut message of who they are, who they stand for, what their goals are, and what's life at in the school.
8. Show Diversity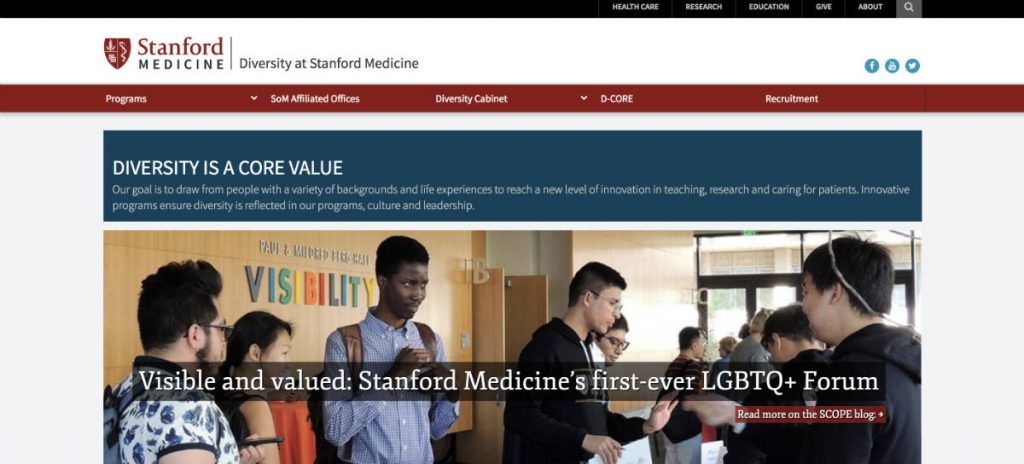 A school's branding that exemplifies diversity is one that will open up a lot of doors for all students globally. For example, if your target audience is not limited to a few locations only, it's important to show that in your branding. Some aspirational students from all across the globe dream of getting into a prominent school like Stanford University.
The school is one of the most expensive universities in America. But, it is still considered a melting pot of cultures and skills. And they incorporated that in their brand identity. To show their full support on diversity, they even have a Diversity and Access Office dedicated to any related matters.
9. Create Well-Defined Programs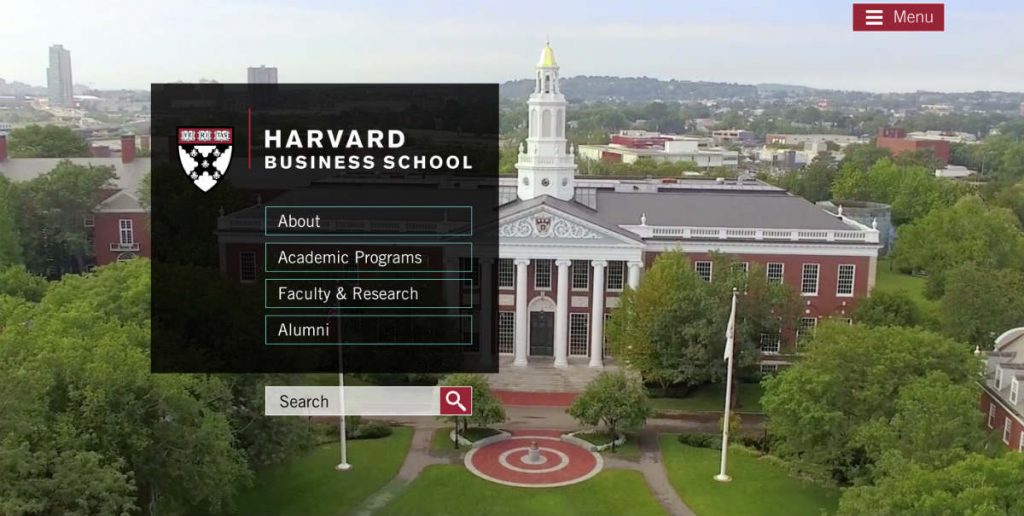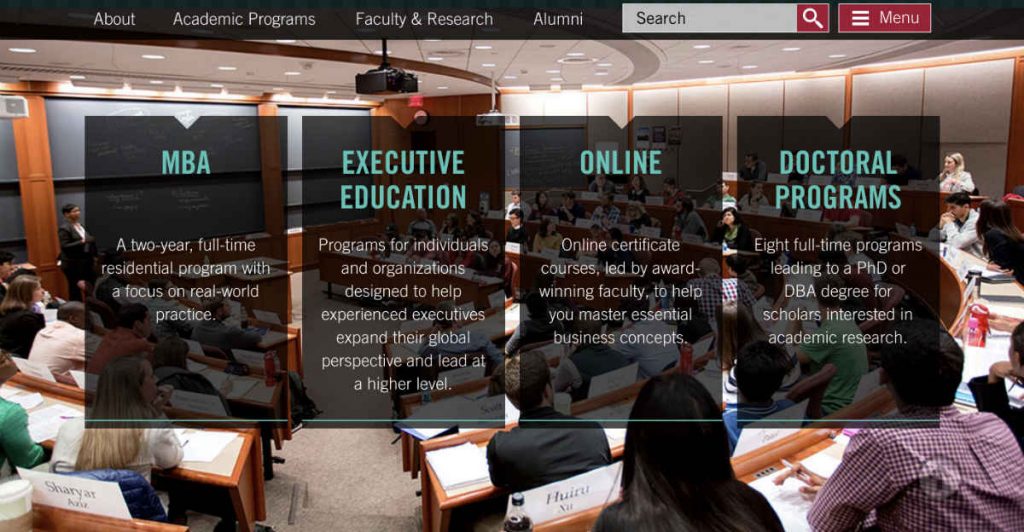 Before everything else, it's essential to create your students' persona so you'll know how to catch their attention. You can then determine how you can present your curricula or programs in your branding. Harvard Business School's idea of its separate brand identity from Harvard University is shown clearly on their homepage.
10. Spread Your Brand Story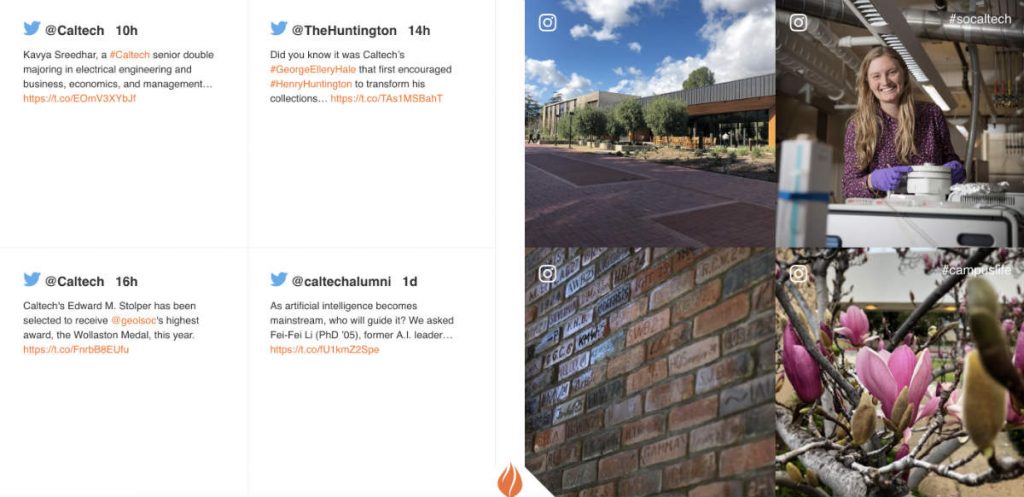 Social media has become a channel for businesses, NGOs, and educational institutions to raise awareness, spread their mission, and expand their community.
If you have a fantastic story to tell, take it to social media like how Caltech engages with their followers on different platforms. Parents, teachers, students, and communities who are on the same page will surely follow suit.
Improve Your School's Branding with Penji
As an educational institution, your focus should be on honing your students' talents and skills. Working on your marketing or branding could eat up a considerable amount of time. We suggest working with the Penji team where we can help you create branding materials that can make your school stand out from the rest. Fortunately, we created simple steps so you can request designs easily.
Request a Design
We understand how busy our clients are, specifically in the academe. Thus, we created a platform where requesting for a design is a breeze. Just 'Click New Project', write all the design specifications and send it right away. Be as specific as possible. These little details can help our designers create branding materials the fastest time possible.
Ask for Revision
Your first draft will be ready in 24 – 48 hours. This is our standard deadline for initial drafts. But take note that this depends on your submitted design specifications. Naturally, complex ones will take longer.
If you want to make changes in the output, all you have to do is click the specific area in the image, and start typing your comments. It's a feature our team created so that you can provide clear points for improvement.
Use the Design
Congratulations, you are almost done!
Now, you just need to download the final source files once you are satisfied. It will be stored in your Penji folder where all your past designs are saved as well.
With just three easy steps, you get to promote your school with the right branding materials.
Final Thoughts
Penji has different plans depending on your needs. Since schools generally have bigger design requirements in terms of volume, we recommend getting the Team or Agency plans. These are priced at $479 per month and $698 per month respectively. If you want to determine which package suits your institution, you may click here.