After the initial announcement of the engagement, the next step in the wedding preparation process is to design and send save-the-date cards. For many, this marks the official beginning of the wedding preparation. It precedes the wedding invitation and contains three important pieces of information: Names, dates, and locations. Here's why a save-the-date design matters and some wedding app tools to use to create one.
Why Save the Date Designs Matter
In this digital age, more and more couples are opting to send these cards online. What online save-the-date cards lack in nice feel and elegant material, they make up for in beautiful save-the-date designs. However, if couples prefer the conventional way, wedding agencies and wedding planners can make use of numerous online tools to create the most memorable save-the-date cards.
Wedding agencies and wedding planners alike should never underestimate the power of design. It captivates the eyes and conveys a clear message through words and eye-catching graphics. Here are the best online tools for those save-the-date cards that will wow guests at first glance.
1. Canva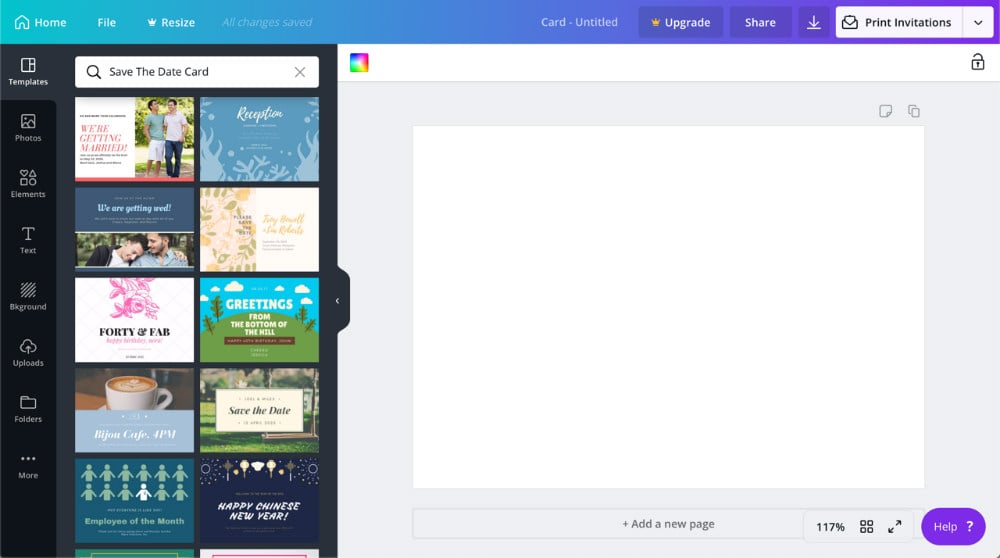 When it comes to layout design, Canva is a great tool to use. With over a million stock photos, anyone can create awesome save the date designs.
It's easy enough to create a card on your own. Upon opening Canva, select the tab marked "Invitation" design type. From there, you can choose from numerous options for banners, frames, icons, and other graphic elements.
It's also possible to upload photos of the groom and bride or choose from their huge collection of stock images. With all your design requirements in place, you can save and share your design with all the guests.
2. Spark Post
This is another Adobe product that's free for use. Spark Post makes it easy for anyone to create amazing invitations, date cards, announcements, and other cards in a matter of minutes.
Like Canva, the designers made Spark Post easy to use. The first step upon opening the tool is to select the size of your card. Next is to pick a theme from the Post theme gallery. These include the layout of the card as well as the color palettes. You can also add an image or two of the lovely couple into the card. The tool also boasts a wide selection of elegant font styles.
3. Paperless Post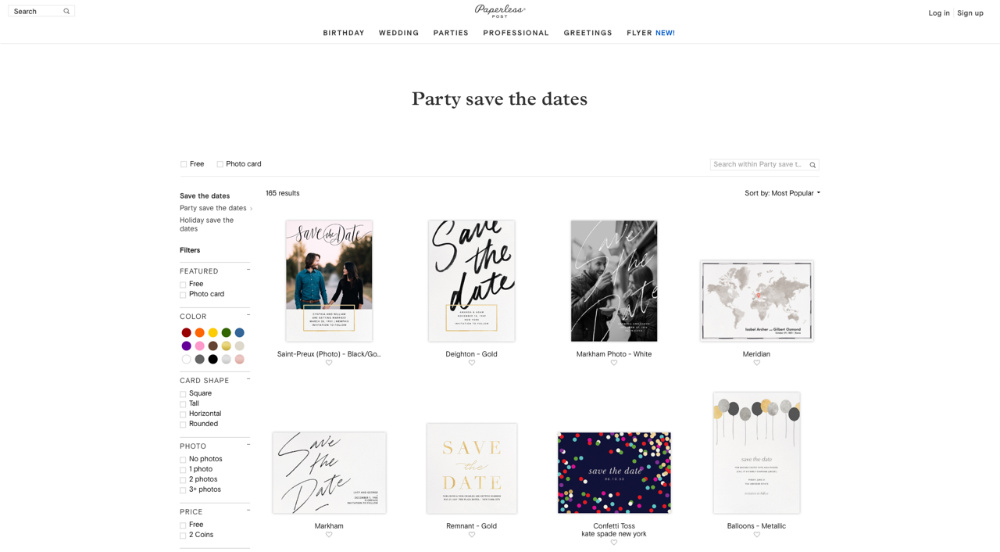 What makes Paperless Post a beautiful contender for creating save-the-date designs is its gorgeous graphics elements that are chic and modern. From stylish fonts to unique vector graphics and design elements, Paperless Post makes it easy for anyone to create beautiful cards without any background in design.
4. Evite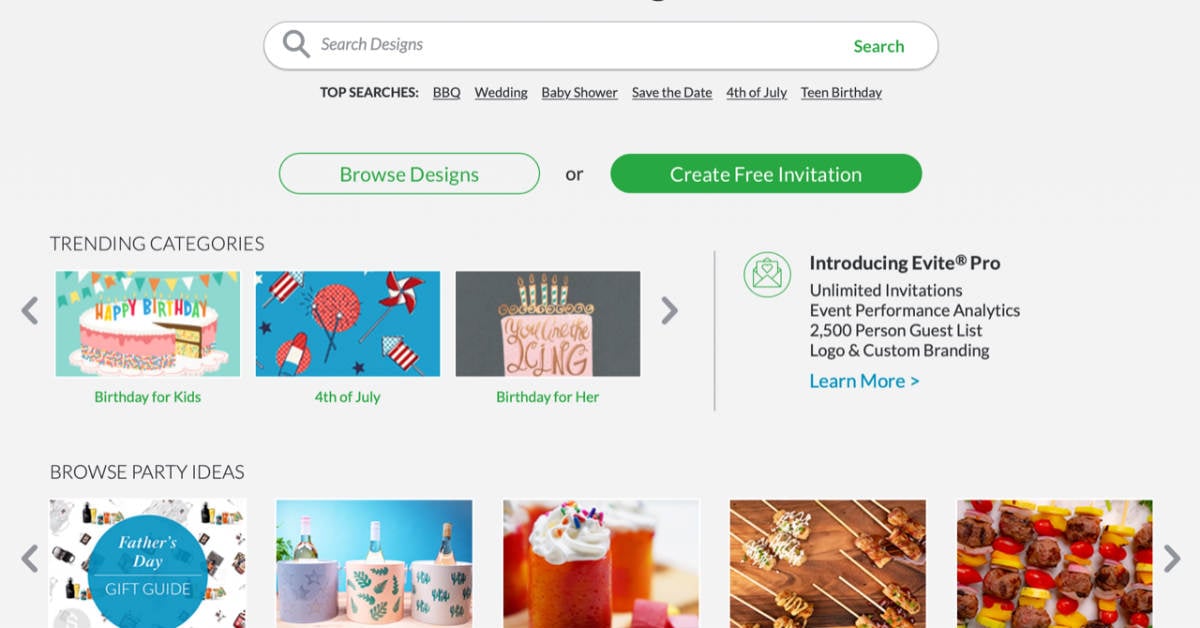 If you and your client want to create a fun and unique save-the-date design, then another great option is Evite. This tool creates one-of-a-kind invitation cards that are quick and easy to make.
They have a bunch of templates to choose from when creating your card. By just typing in the information, you're good to go at sending them out. You can also add photos of the couple as well as stylize the fonts and layout of the card.
5. Wedding Chicks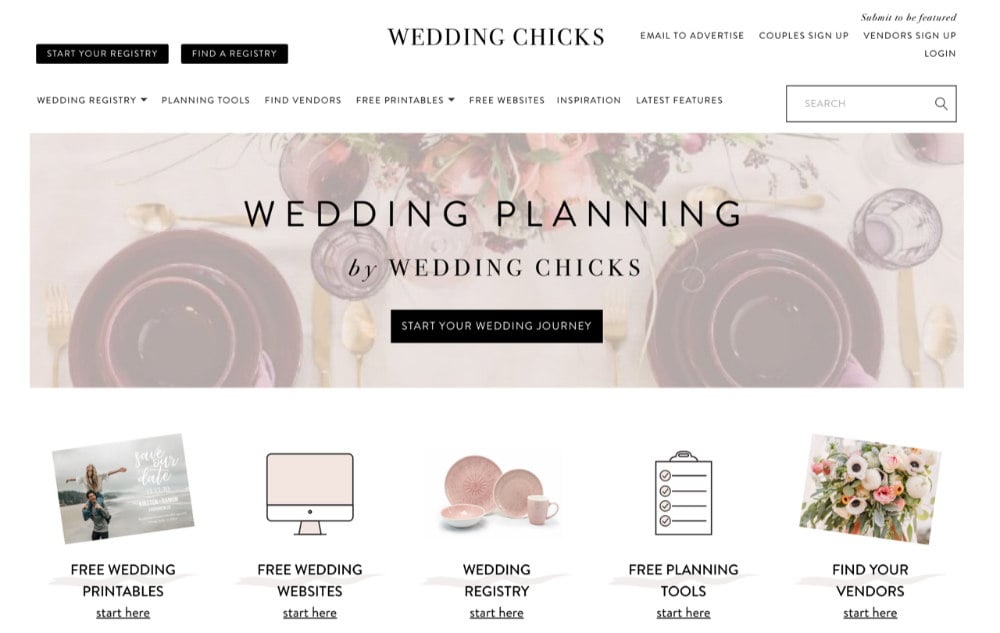 Wedding Chicks offers another easy tool for creating lovely save the date designs. Upon landing on their site, it's easy to see their target clients. Their design options lean more towards the soft and feminine.
Many of their design templates use pastel colors, script font styles, and soft edges on shapes. It's perfect for the more traditional couple.
6. FotoJet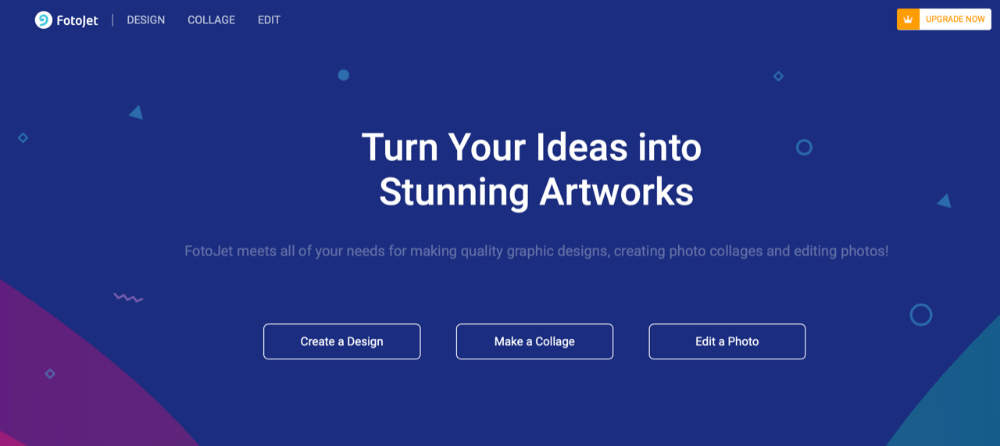 Much like Canva and Spark Post, FotoJet is a simple tool for creating amazing save the date designs. It offers a wide range of beautiful layout themes from minimalist to traditional design.
Once a template has been chosen, clients can add their photos to the card. Select an elegant font style to go with the pictures. Add in graphic elements to make the card more attractive, then save and send it out to guests.
7. Shutterfly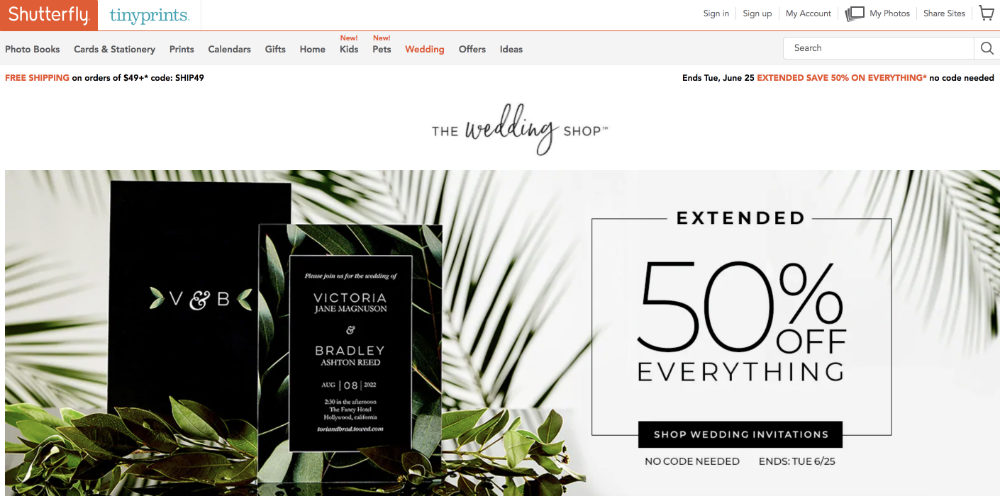 Last but definitely not least on tool efficiency is Shutterfly. It's known for its romantic themes and modern design elements. Their cards are beautiful and very easy to create. They offer great card options with an almost unlimited layout template.
Clients can pretty much do everything they want on their cards. One plus is these cards can be printed, and Shutterfly also offers printing services. Now the couple can have a tangible remembrance of their journey to unity.
Final Thoughts
When it comes to save-the-date designs, couples call the shots on the entire concept with the help of graphic designers. This is where wedding agencies and planners come into play. In-house designers can pretty much do a bang-up job utilizing these online tools. However, Penji, an unlimited graphic design company, can offer what these online tools can't: Professional graphic designers, thorough communication, and fast turnaround.
For a flat fee monthly, Penji offers high-quality designs that cater to all client needs. In a competitive niche like the wedding industry, a wedding agency can easily scale through word of mouth. That's why designs for wedding materials are important to keep the business lucrative. Whether you need graphic designs for websites, brochures, wedding invitations, menu cards, or bridal shower invitations, Penji has got you covered.
Sign up here for a 15 percent discount.