Planning a wedding can make a bride-to-be roll up her sleeves and go into overdrive. There are so many vital aspects to take care of that it's likely to miss one, causing a catastrophic ripple effect.
From the ceremony venue, reception, caterer, florist, graphic designer, interior designer to the wedding vendors and registry, it's hard to keep track of everything without a reliable assistant. And these wedding planning assistants sometimes come in the form of — a wedding planner app.
There are a million and one reasons why would-be brides should get the best wedding planner app in the market. Aside from cost-efficiency, wedding planner apps enable brides to oversee the minute details. Here are seven powerful wedding planner apps that will make wedding planning less stressful.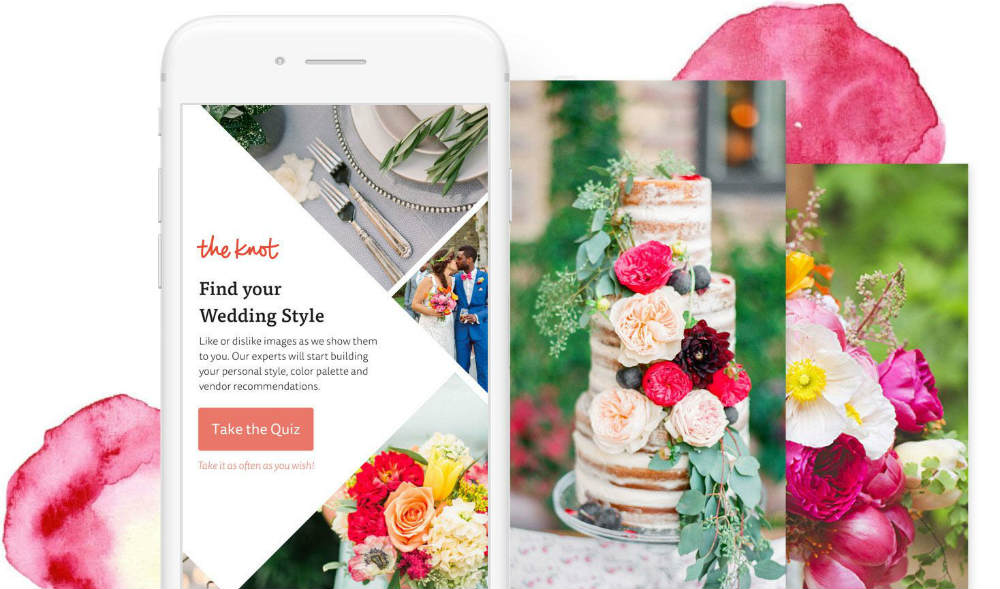 Deemed as the number one wedding planner app, The Knot is an all-inclusive app that will make wedding planning less daunting. From the initial planning phase until the last hoorah, The Knot will give brides hand-holding support. The most noteworthy feature this app has is The Knot's Style Quiz.
This app helps the bride envisage their dream wedding by picking the right colors, style, and decor. The bride answers a short quiz to make the wedding as personalized as possible. To top it off, here are other excellent benefits of using The Knot's wedding planner app:
Over 250,000 local vendors

Guest manager

RSVP deadlines and reminders

Easy-to-setup wedding website

All-in-one registry

Wedding timeline

Wedding checklist

Budgeter

Countdown to the big day

Device syncing capabilities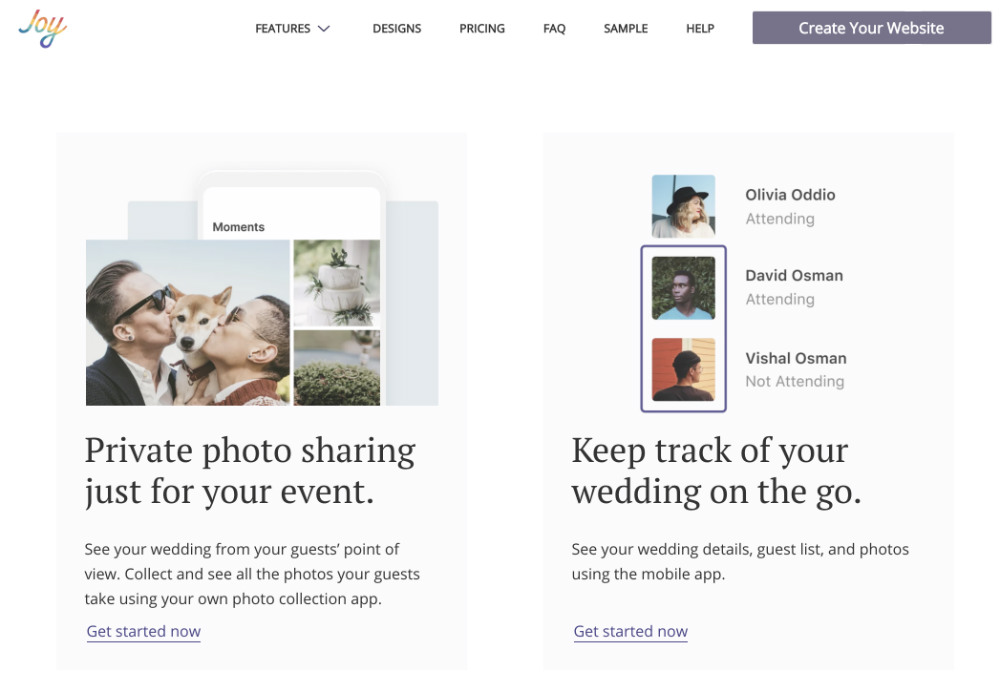 The joy of keeping wonderful memories from a bride's wedding day in one place is unsurpassable. And when it comes to memorable wedding photos, the Joy wedding planner app is a godsend. It's a place where brides and guests can communicate and share pictures of the wedding event easily. Plus, these other features make this app a must-have for a bride-to-be:
Collect and send photos from guests privately

Create an exclusive network for guests to mingle virtually before the big day

Joy manages all RSVPs, wedding schedules, registries, and guest travel information

Have your customized wedding website and app

Send guest notifications from the app or other messaging applications

Guests can access all features by downloading the app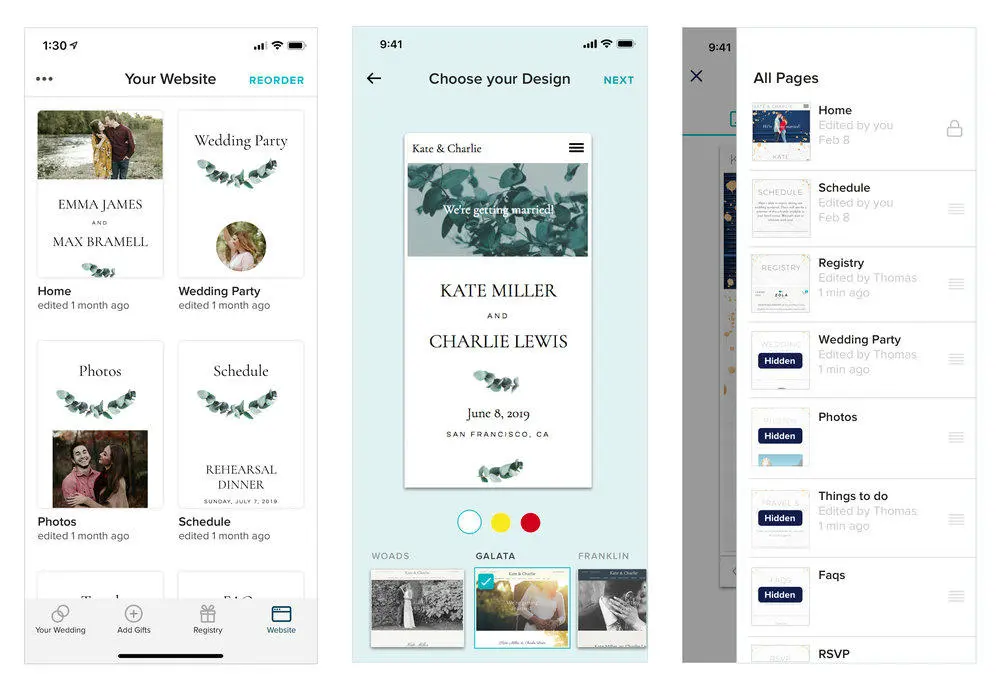 Whether you want to create save the date cards or set up a free wedding website, Zola is your one-stop app. If you're looking for affordable save the date cards and wedding invitations without compromising graphics quality, Zola's website will give you a blow by blow process.
On the other hand, if you need help with checklists, guest lists, or wedding schedules, the Zola Weddings app won't let you down. Brides will get competent to-do lists that will send them notifications to give them a good nudge when a task is almost due.
Last but not least, for you and your guests to have a seamless experience with wedding registries, try the Zola Wedding Registry app. The wedding registry is easy to set up with helpful tools that keep gift registration, gift cards, and honeymoon funds in one convenient place. The most notable benefits from their wedding registry app are:
Real-time notifications every time you receive gifts

Blender is one feature that works like Tinder and allows couples to discover new wedding gifts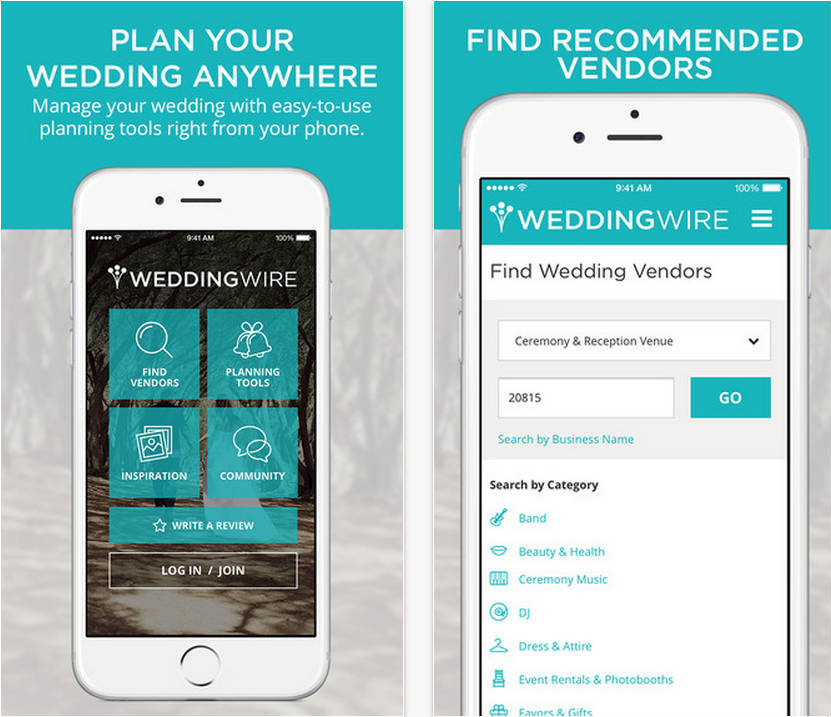 What better way to conquer the difficulties in planning a wedding than to get tips from other brides who are also in the same conundrum? Brides can use WeddingWire's in-app forums to get inspiration from other brides who are also planning their weddings. Apart from that, here's why WeddingWire is a wedding planner app powerhouse:
Manage wedding vendors in a breeze

Organize your guest list in three easy steps

Manage and personalize your checklist while monitoring your budget

Create a wedding website in minutes

Browse through different categories to check WeddingWire's cost guide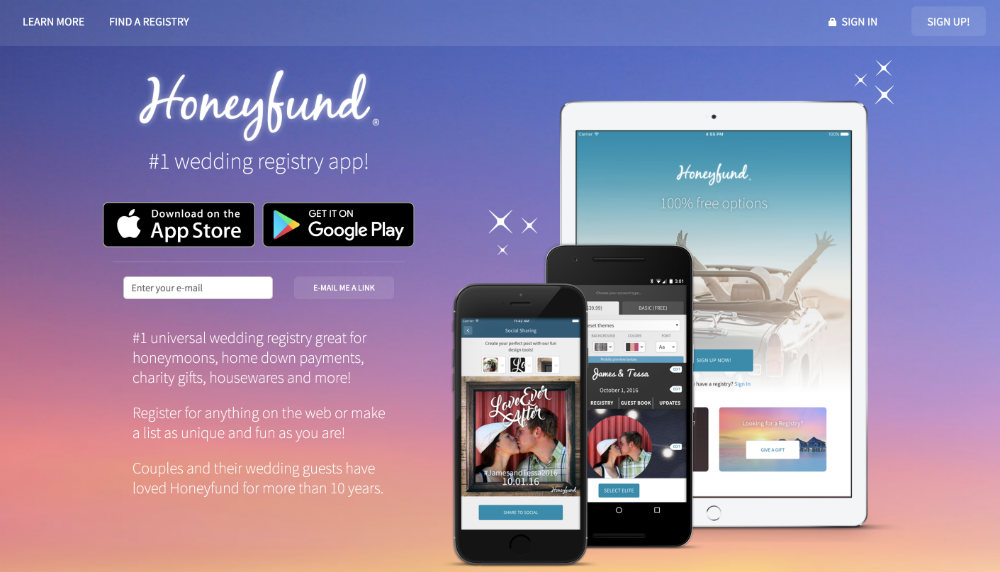 Life after getting hitched might mean more financial responsibilities. Couples may plan on building their dream home or updating a current one. Nowadays, some couples would prefer monetary gifts to help them start a new life together. And Honeyfund turns that dream into a reality.
Whether couples are saving for a luxurious honeymoon, renovating their old home, or eyeing that 100-inch television, Honeyfund lets couples receive money in three ways:
Couples can register a Honeyfund Balance to receive funds in the form of gift cards.

Couples may also opt for direct bank account deposits. Honeyfund automatically deposits US-to-US payments via WePay or PayPal for a meager fee of 2.8% plus $0.30 per transaction. There is also a 1% fee for payments coming outside the couple's home country.

Couples can receive cash, check, and custom payments too. Guests can reserve gifts on your page and pay by cash or check which they can send through the mail or via credit or debit card.
With a well-organized funding system like this, brides can relax after the wedding day and even enjoy an all-expense-paid honeymoon.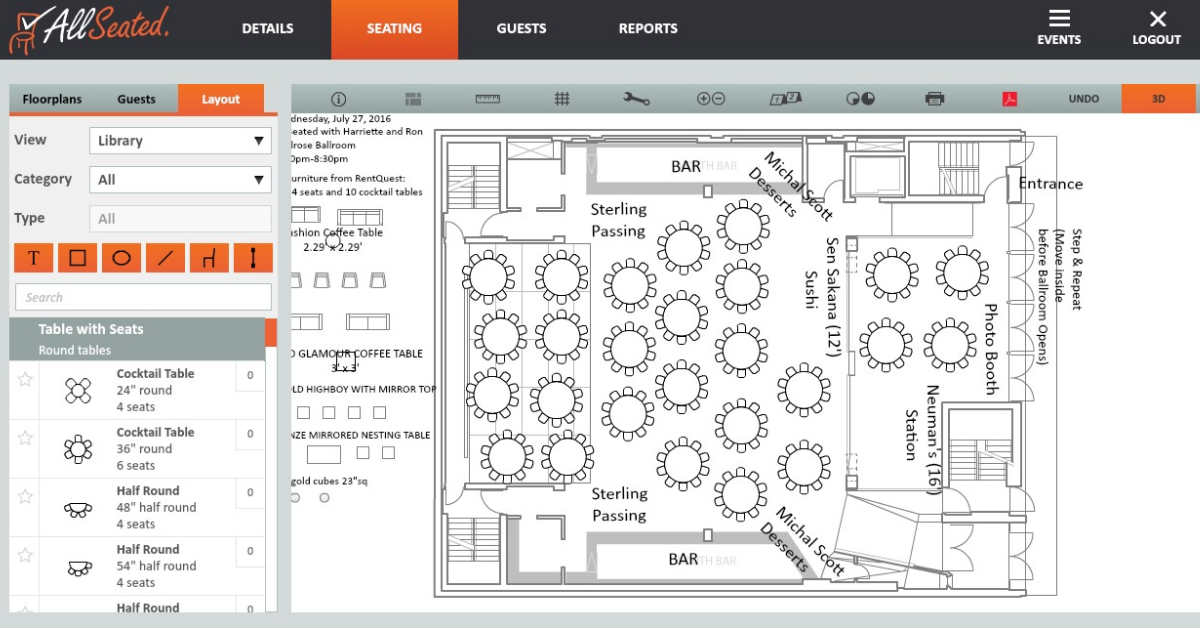 The AllSeated Day-Of app ensures that everything is streamlined during the day of the wedding to prevent disastrous errors. Some key features are:
Enables the bride or wedding planners to check in guests on arrival

Real-time collaboration upon check-in

Allows check-in status viewing

Guest list and seating arrangements
It's a given fact that brides want everything perfectly planned before the special day. AllSeated also offers a virtual reality preview of the floorplan in 3D. Through a cutting-edge device that holds an Apple or Android mobile phone, brides can view floorplans anytime.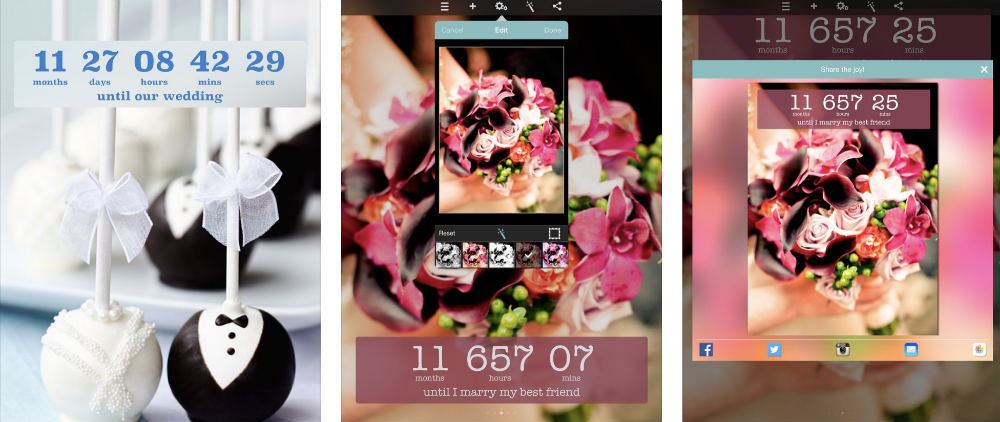 While it's a bit nerve-wracking waiting for a fast-approaching wedding day, brides can at least have fun in the process. Wedding Countdown is a fun and creative way to count the years, months, days, hours, minutes, or seconds until the big day. Or if you're not the conventional type of bride — you can do a wedding countdown in heartbeats or kisses!
Brides can even customize the countdown by using beautiful default photos or a couple photo as the background. The bride can also add a personalized phrase to get her excited for the wedding. Last but not least, she can pick a favorite song to play in the background while counting down the days or should I say, kisses.