Whether you are looking for a quick spruce-up to your living room or a complete overhaul to your bedroom, it is easy to breathe new life into your space with some simple DIY room decor ideas.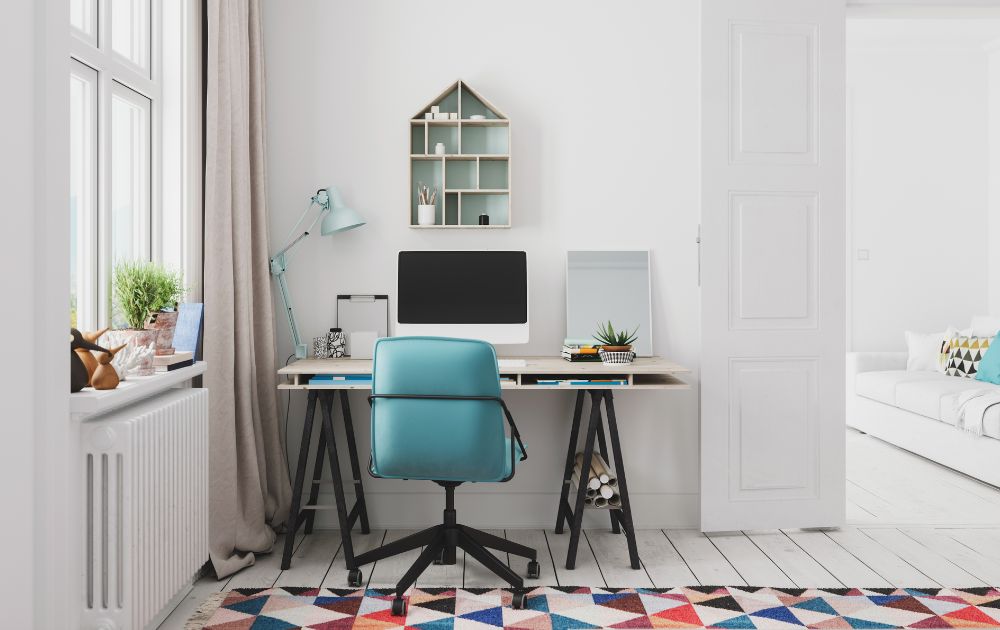 With a few materials, some creativity, and imagination, you can create a personalized, beautiful and inviting room in just a few days. Whether you like a rustic, modern, shabby chic, or vintage look, you can find the perfect DIY project to match your taste and style. With a little bit of effort, you can create a stunning room that looks like it was professionally decorated and have the satisfaction of knowing you did it yourself.
Here are a few affordable room decor ideas to help you get started.
How can I personalize my room?
Forbes Home says the average cost of interior design projects falls between $1,500 and $12,000. That's only for the designer services and doesn't include furniture and other materials. The good news is you don't have to spend a small fortune to personalize your living space. There are do-it-yourself room decor ideas you can use to make your home truly yours.
Wall hangings, for example, can be an affordable option to put a personal touch on your interiors. If you don't have the time to design it yourself, you can avail of graphic design services to craft the visual material.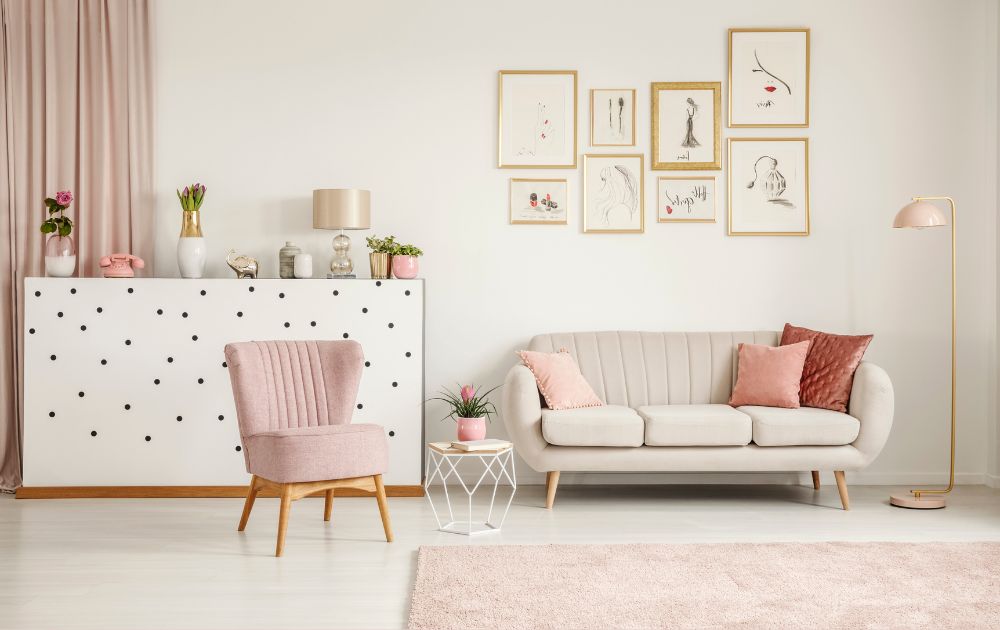 Hiring a graphic designer will cost money, yes, but it's definitely cheaper than hiring an interior designer. Professional graphic design can come in a lot more budget-friendly if you choose excellent deals such as unlimited design services. With this type of service package, you can also ask your designer to create materials for Facebook ads or other digital graphics.
What are some room decor ideas?
Here are some DIY projects that would make your living space unique and personal without costing an arm and a leg.
1. Framed Posters
It's not uncommon to see framed posters used to accentuate a home. When choosing a sign for a room, it's essential to consider the style of the interiors. A giant poster of an iconic movie poster for a horror flick, for example, would look weird when placed at the center of a Victorian-style sitting room.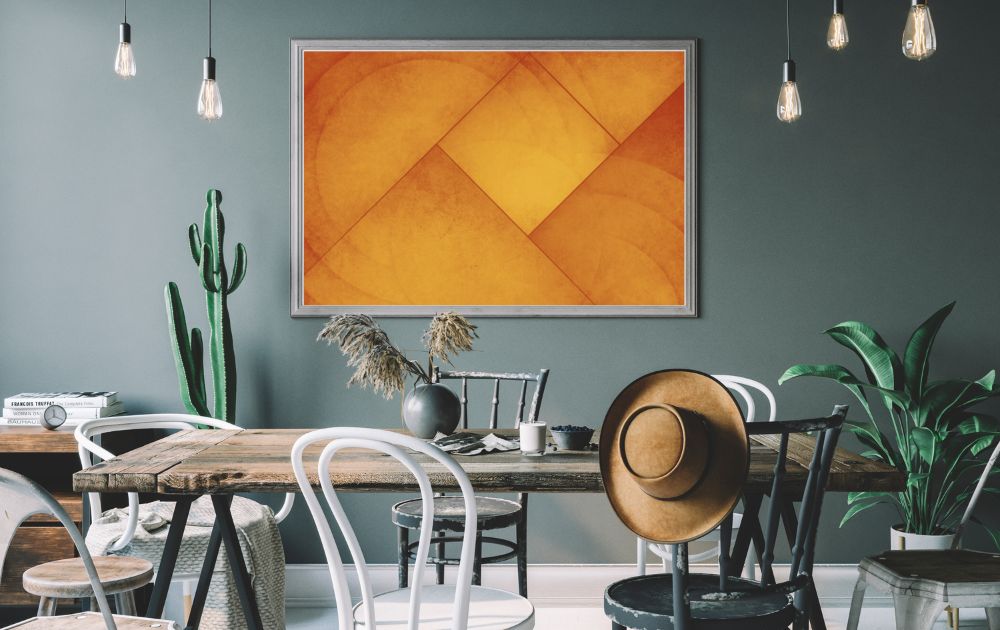 To make it work for your home, choose a poster that coincides with the color palette of the room you're hanging it in. It's also vital that the theme of the sign goes well with the function of the room. A culinary-themed poster will look excellent in a kitchen, while posters of your favorite bands would fit well in a music room. Cartoon character posters look best in the nursery or children's room.
2. Canvas Prints
Canvas prints have become one of the most popular room decor ideas in the past couple of years. Many homeowners choose to have memorable photos printed on canvas. Some decide to go for customized visuals, such as a favorite quotation or cool vector designs.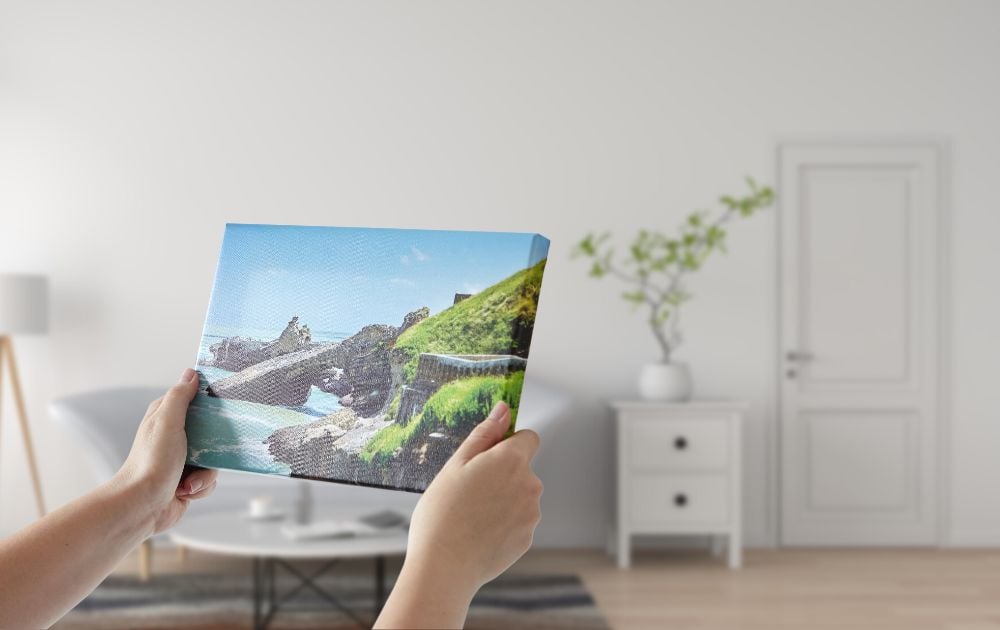 Canvas prints are relatively affordable. You can find online printing service providers that offer an 8″ x 8″ print for less than $5, excluding the shipping costs.
If you find traditional canvas prints to be too mainstream, you can opt for a triptych or a work of art divided into three parts. You can also try multiple-panel prints. Unconventionally arrange the panels to give a room an artsy, creative vibe.
3. Vinyl Decals
Wall decal is another way to customize your living space according to your personality. From favorite quotes to images and sceneries, there is a wide variety of options available online and offline. Searching for wall decals on Etsy alone would give you more than 300,000 results, many of which are customizable. Some of the most popular decal designs on the eCommerce website include simple shapes like triangles or polka dots, names for nurseries, and visuals related to travel and education.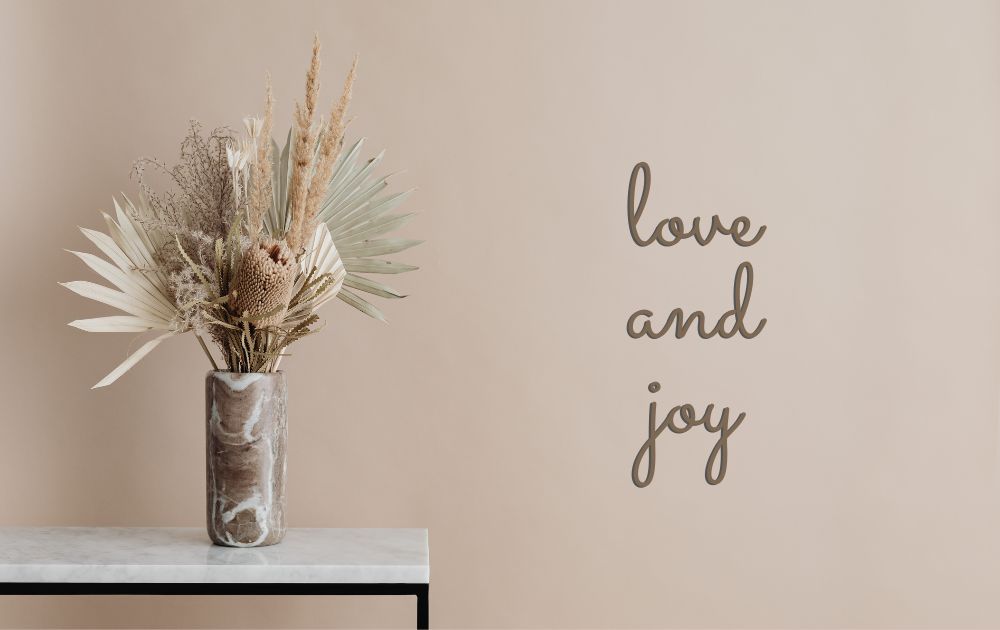 There are also online decal printing shops that accommodate those who want a specialized design stuck on their wall. All you have to do is upload your design, choose a size, and they'll ship the decal to you. A 16" x 10" customized decal can typically cost between $15 to $20, excluding shipping fees.
4. Magnet Collection Board
If you love traveling and collecting ref magnets from the places you've been to, it's an excellent idea to display your collection in your home. Though ref magnets were designed to be stuck on the fridge door, the steam, spills, and stains in the kitchen can damage your precious collection. On the other hand, keeping the magnets in a box in your closet doesn't let you enjoy your collection as much as it should.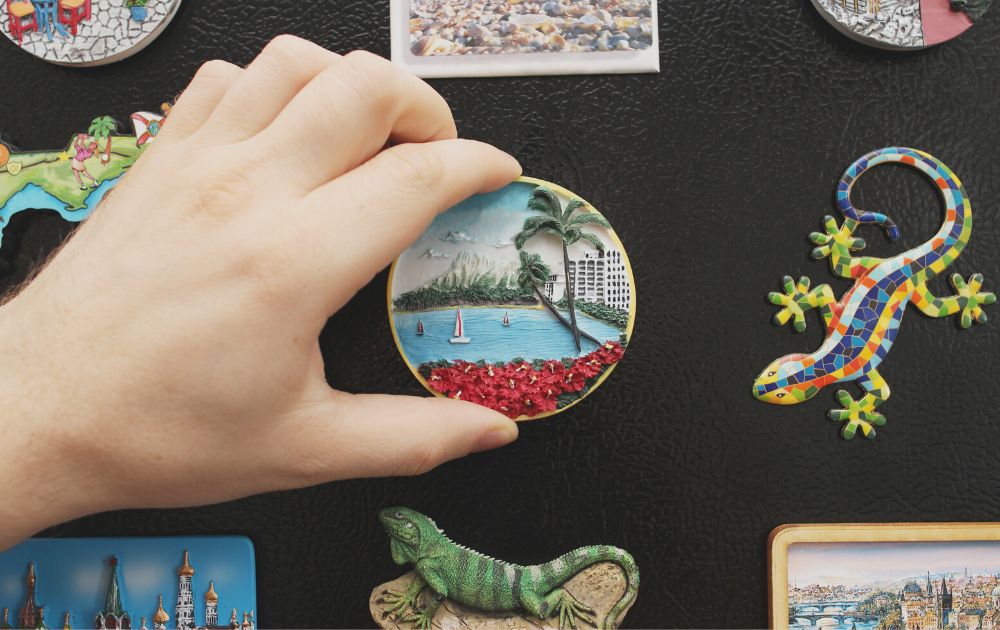 Some homeowners employ a contractor to set up a metal panel in a room to hold all the magnets. If you're tight on the budget, however, there are many other ways you can showcase your fridge accessories without hiring a handyman. Simply paint or decorate a metal board or a giant baking sheet, hang it on your wall, and voila! You have an instant wall art canvas for your fridge magnets.

5. Travel Map
This DIY home decoration project is another favorite among homeowners who love traveling. Hanging a travel map on your wall will remind you of the places you've explored and inspire you to continue on your quest to experience more cultures.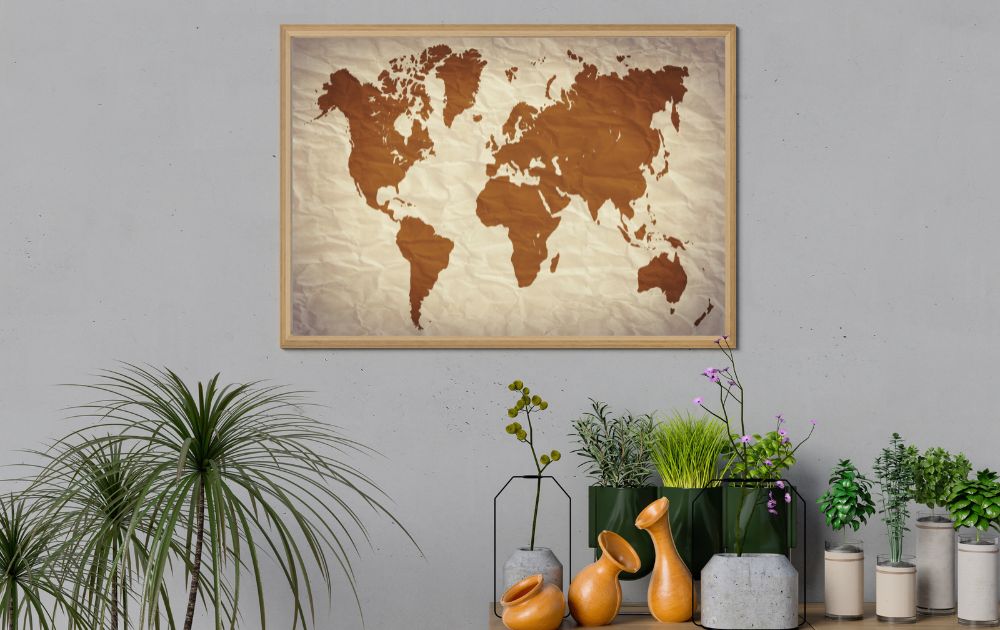 There are interactive travel maps that let you stick a push pin or scratch off the places you've already been to. Some homeowners make their travel map wall art a lot more personal by sticking Polaroid prints taken during their travels. There are also varieties made of plywood; you can transfer photos to each component of the map through mod podge.
6. Metal Prints
A metal print is one of the newest room decor ideas that are gaining more and more traction in the market. Like canvas print, you can have any image or artwork printed on metal. The stark difference is the shine that aluminum provides, making it an excellent choice for those who want a modern and sleek look for a room.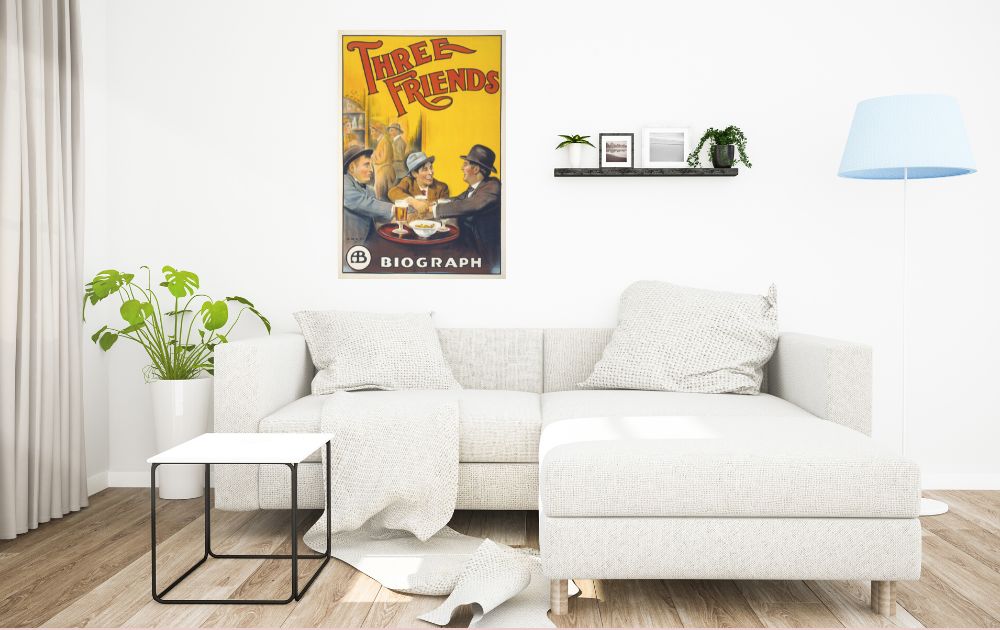 Because of its raw material, this option costs more than canvas prints. An 8″ x 8″ metal print from an online printing service provider could set you back around $30 and up, excluding the shipping fees.

Most metal print companies provide options for color coatings – opaque white or transparent clear. This part of the metal photo panel absorbs the ink from the printer. An outer layer coats the print and could be matte, glossy, or satin.
Need expert design services for your custom decor prints? Penji can help!
Sign up today and get unlimited graphic design from the top 2% graphic designers at a flat monthly rate.