Commercially speaking, movie posters function as marketing material for a film.
A poster must be gripping enough to spark curiosity. Plus, it should also propel a viewer to buy a movie ticket or choose it amongst thousands of options on video streaming platforms.
In addition, from a creative perspective, iconic movie posters serve as a representation of cinematic works of art. Moreover, some signs are so inspired, they make for sublime art pieces by themselves worthy of being displayed as interior ornaments.
What makes a film poster effective, and what are the best examples of grand movie prints? Read on to find out.
The Design Elements of a Film Poster
Some might think that creating a film poster is as easy as getting a screenshot of a big scene or making a collage of the images of its characters. Above all, crafting an exceptional sign requires a lot more thought and effort than that.
A captivating poster acts as a visual teaser for the film. It embodies the theme, concept, and motif of the movie. The graphic designer must be skillful enough to use design elements to give viewers an idea of how it feels to see the film. Check out this article on When to Know if Unlimited Graphic Design Is For You.
Moreover, aside from catching attention and sparking viewers' curiosity, a superb poster should also display sound, visual appeal. Staying loyal to the theme of the movie is crucial. Likewise, the sign must be a work of art, but must not divert from the concept of the film it represents.
15 Most Iconic Movie Posters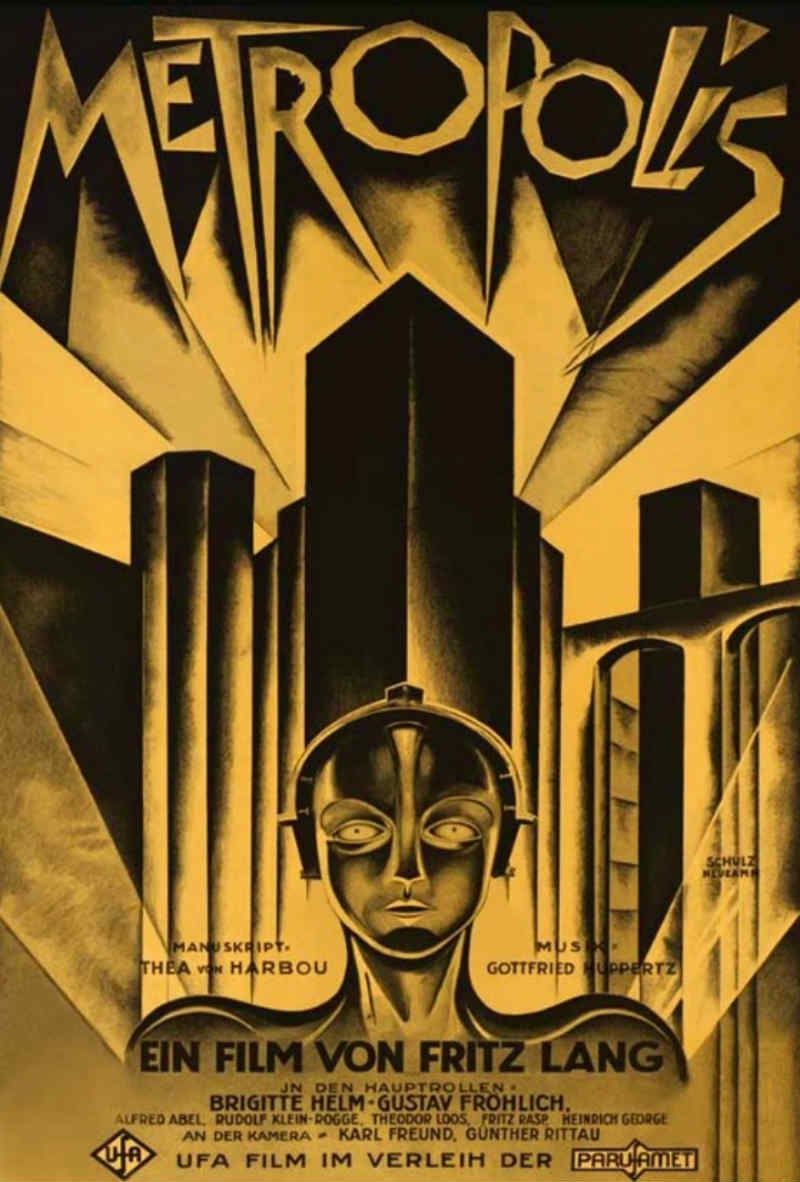 Many sci-fi fans revere this 1927 pioneering film directed by Fritz Lang. The poster of the German expressionist silent film aptly teases the futuristic urban dystopian theme of the movie. It dons style and aesthetics well ahead of its time. Check out this article on What Your Fintech App Needs To Stand Out.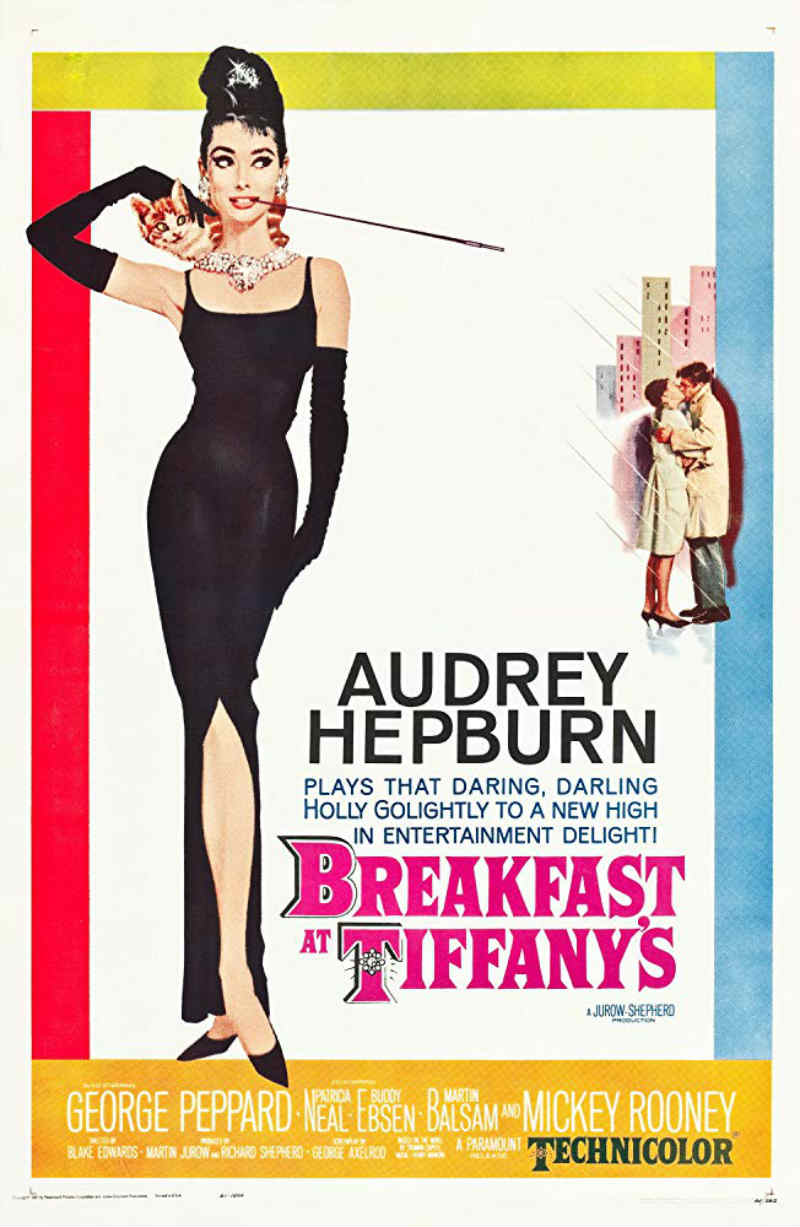 Audrey Hepburn's classic black dress, paired with a tiara-adorned up-do, pearl necklace, black gloves, and a long stem cigarette holder has become an epitome of elegance. The pink, orange, lime, and blue frame brightens up the poster without taking away from Holly Golightly's sophistication.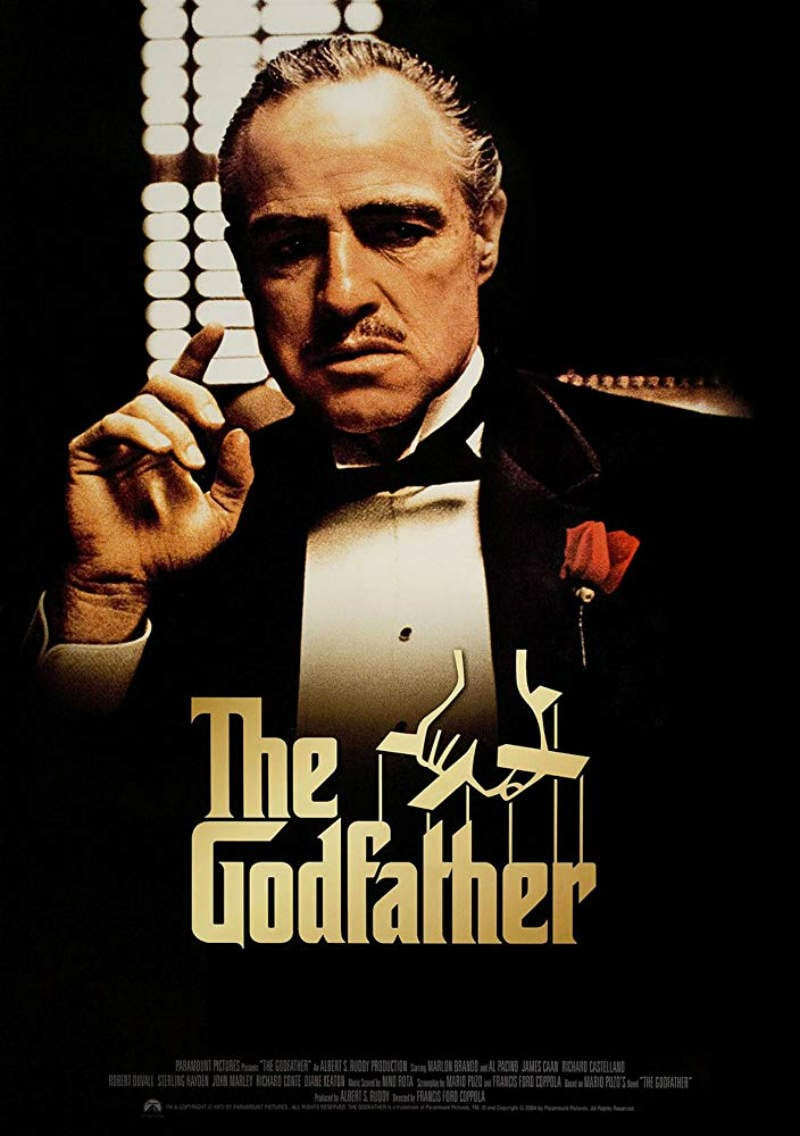 The puppet strings logo of Francis Ford Copolla's trilogy coupled with its quintessential font has become a symbol of Italian mafia in pop culture. All three installments of the film series adaptation of Mario Puzo's novel feature chiaroscuro lighting, just as each movie does. Check out this article on 20 Creative Finance Company Logos.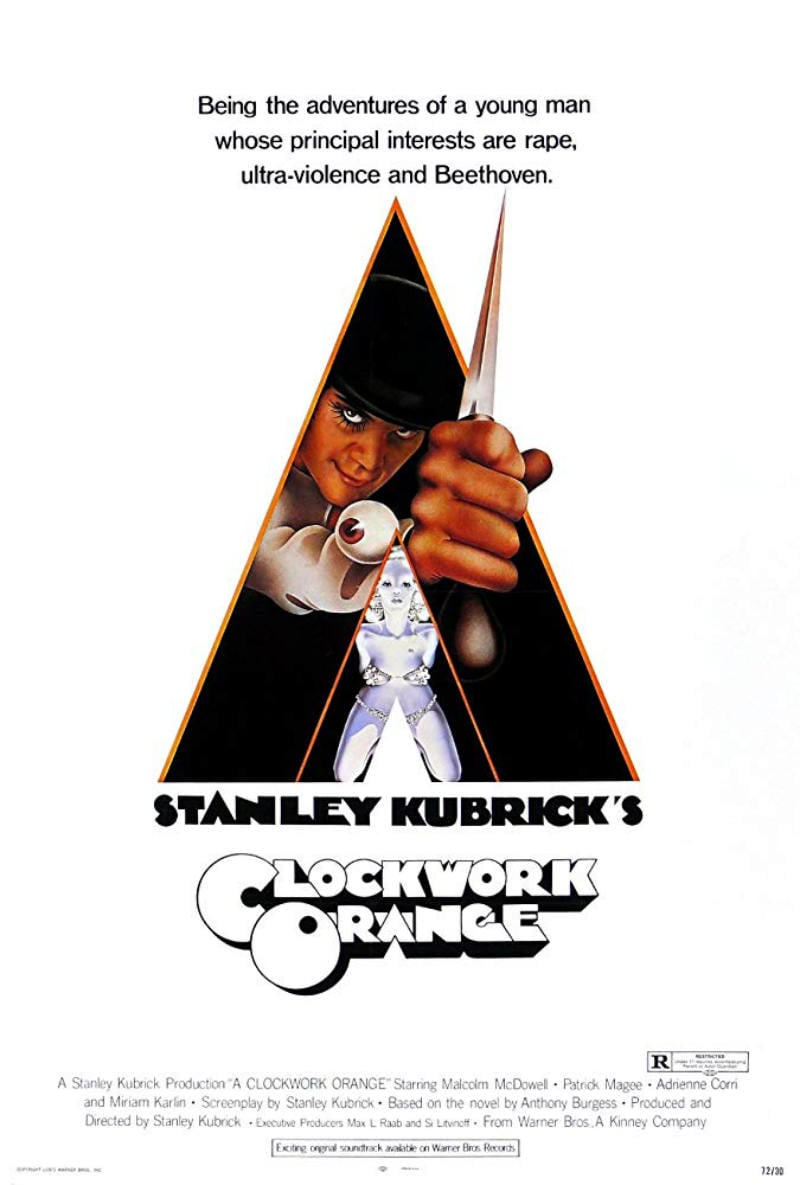 Just one look at the poster for Stanley Kubrick's 1971 dystopian crime flick, and you'll know you're in for a unique audio-visual experience. The print sufficiently teases the film's disturbing and weird elements keeping viewers intrigued and interested.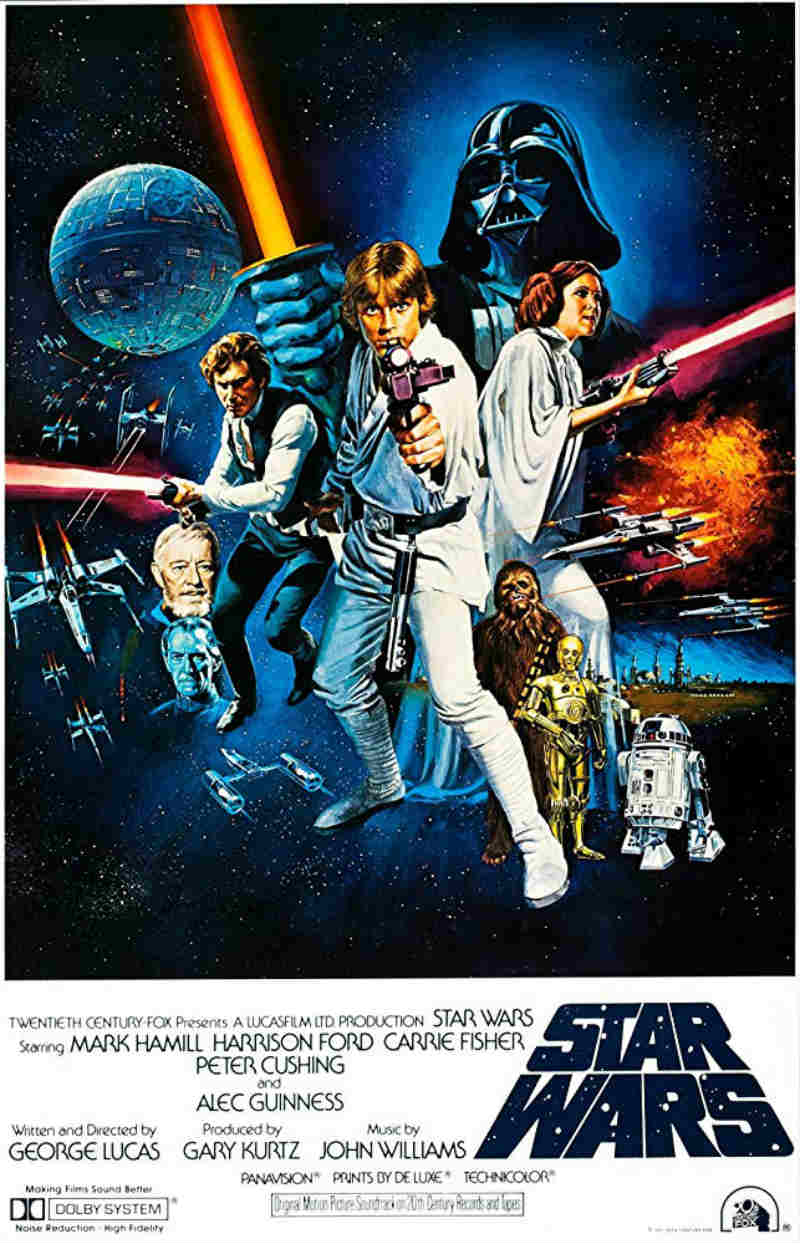 Any certified Warsie will be delighted in hanging this poster on their wall. The black background of the image serves as a fitting canvas to the blue and white hues. It is made alive by the pink and orange accents.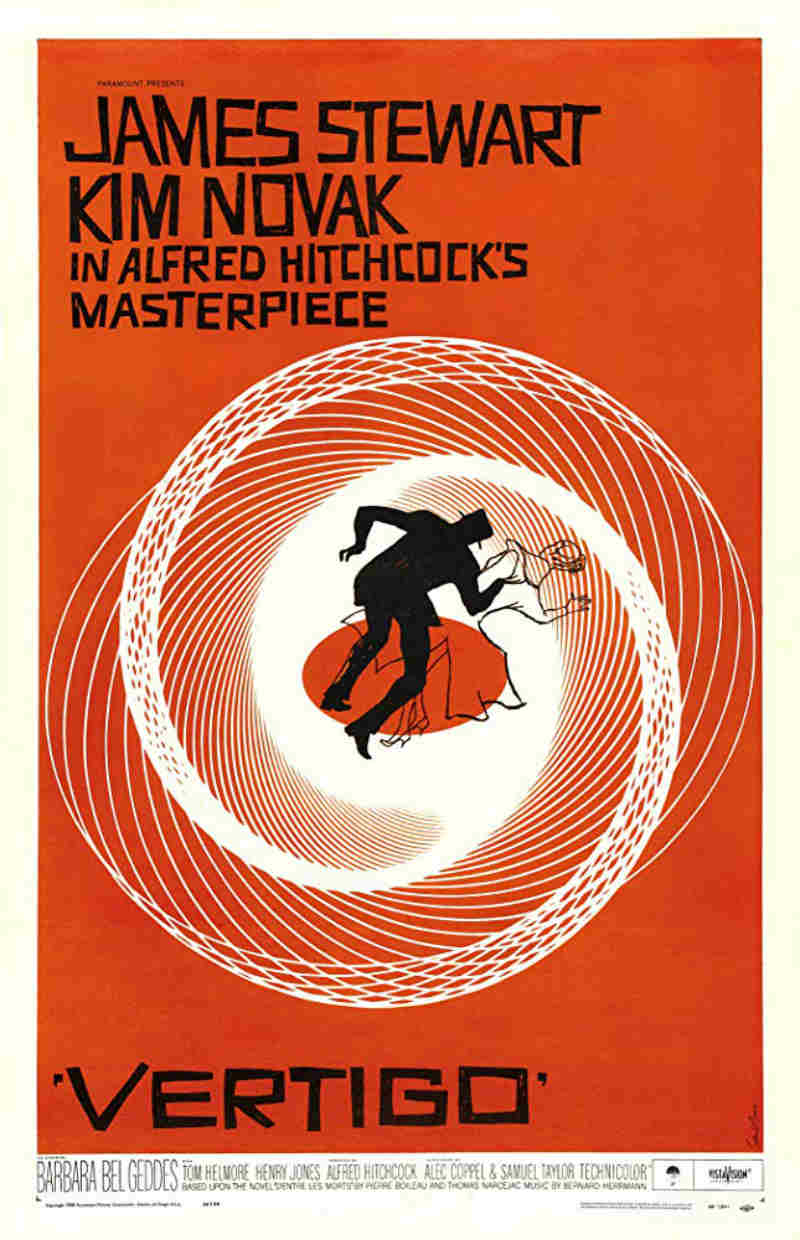 The production term Vertigo effect, which pertains to zooming out and dolling in at the same time (or vice versa), owes its origin to this movie. Alfred Hitchcock's masterpiece is a cinematic game-changer in many ways, and its poster doesn't fall short.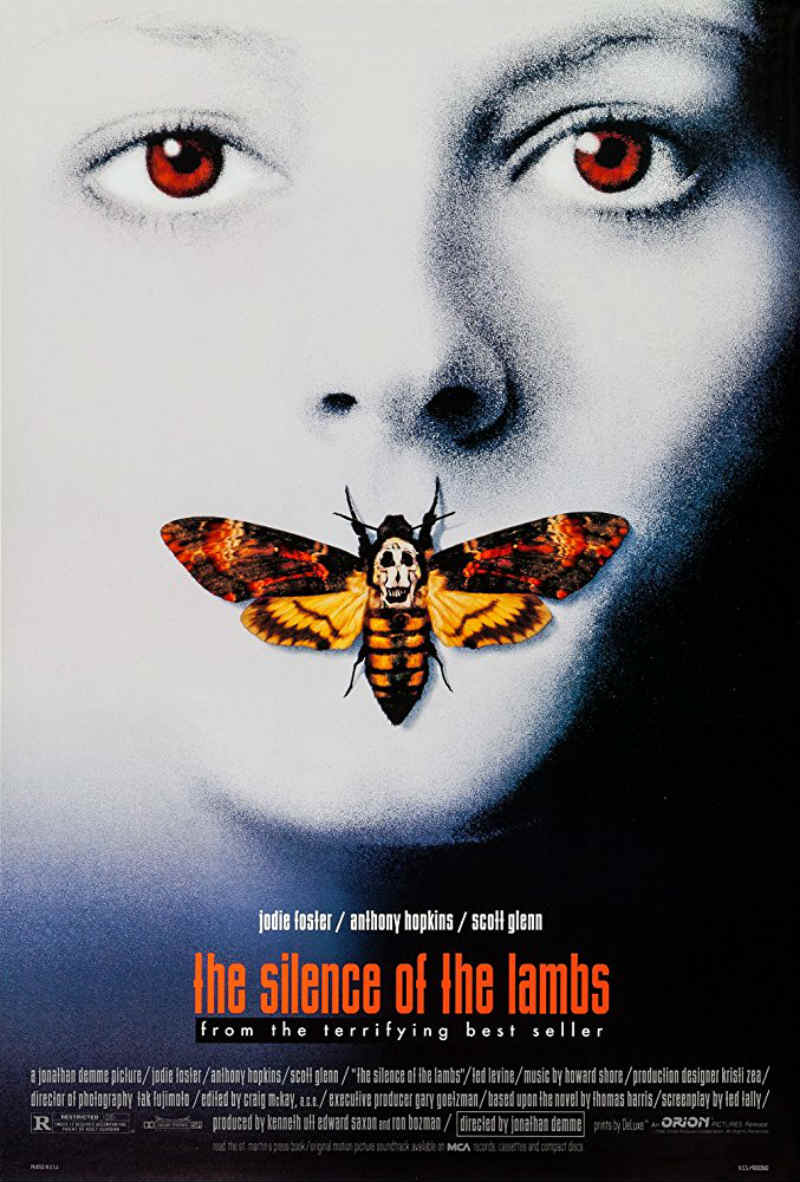 The poster for this 1991 neo-noir psychological horror film is one of the most iconic movie posters in Hollywood. Simple yet compelling, the theatrical release print features protagonist Clarice Sterling (played by Jodie Foster). She captives with a dead-pan stare and a moth on the mouth.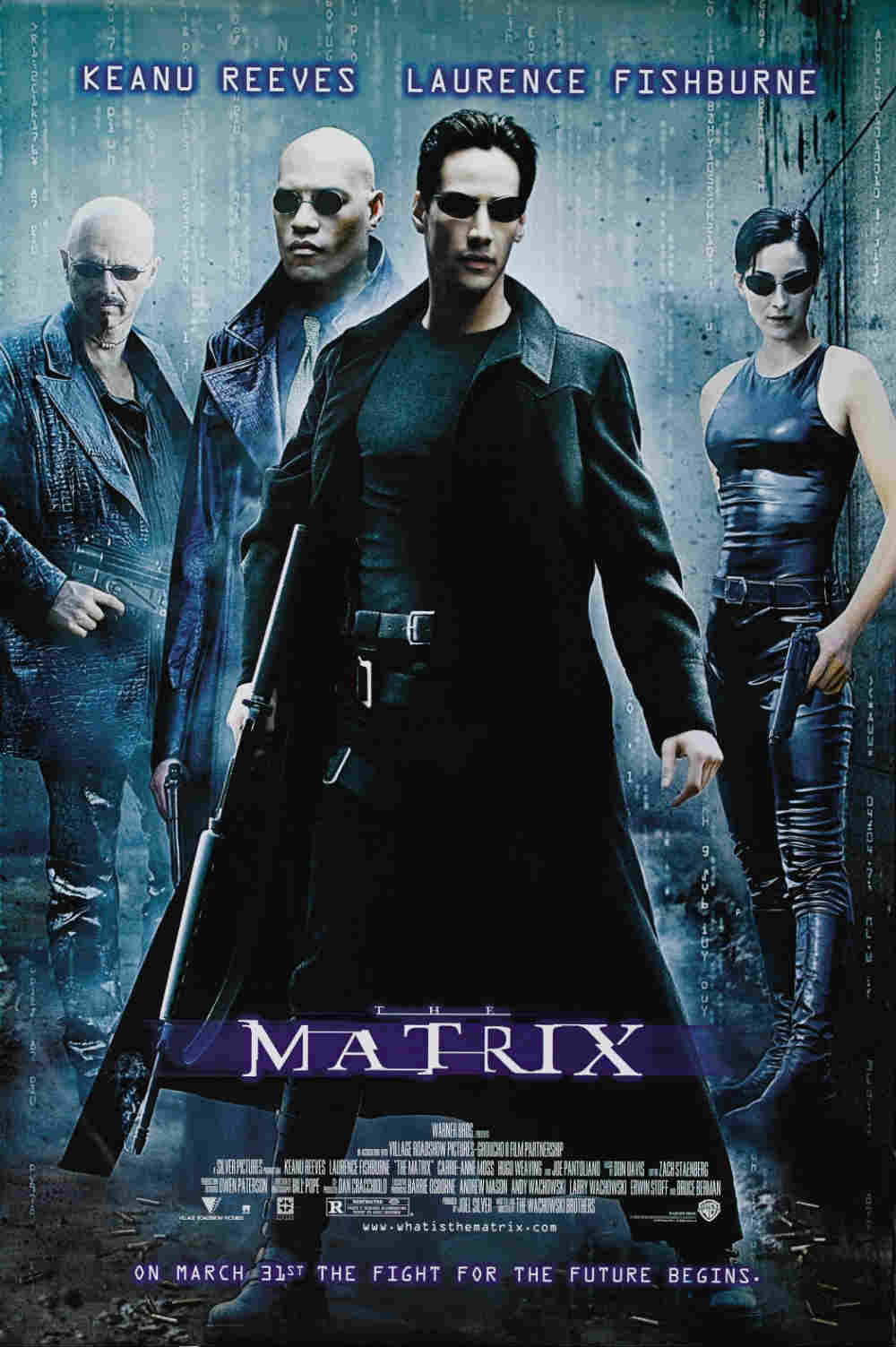 Some cineastes consider The Matrix to be one of the best cyberpunk sci-fi flicks of all time. The poster for this 1999 movie shows the hero played by Keanu Reeves along with other main characters, all sporting futuristic-looking black garb. The fonts used in the design works very well for a film that revolves around the life of a computer programmer.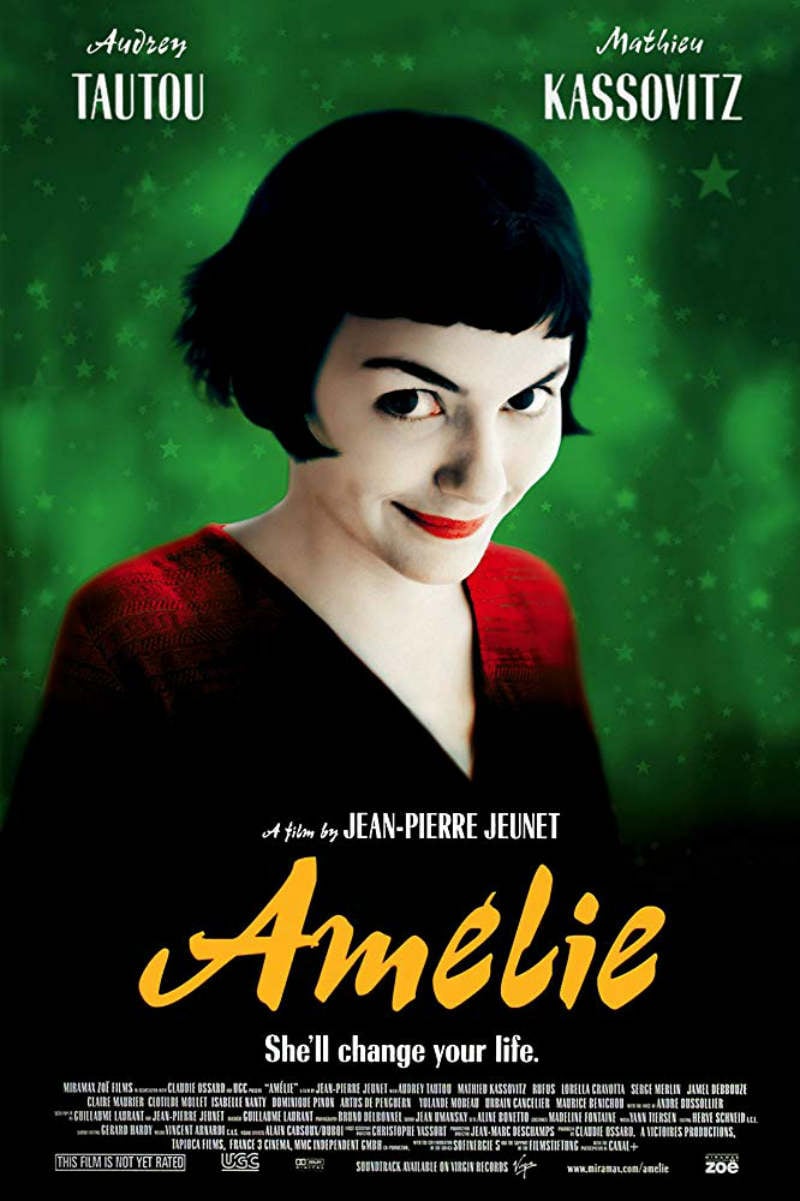 With contrasting colors of bright emerald and crimson dominating the image, this poster effectively represents the feel of a movie that uses colors as a tool in its quirky storytelling.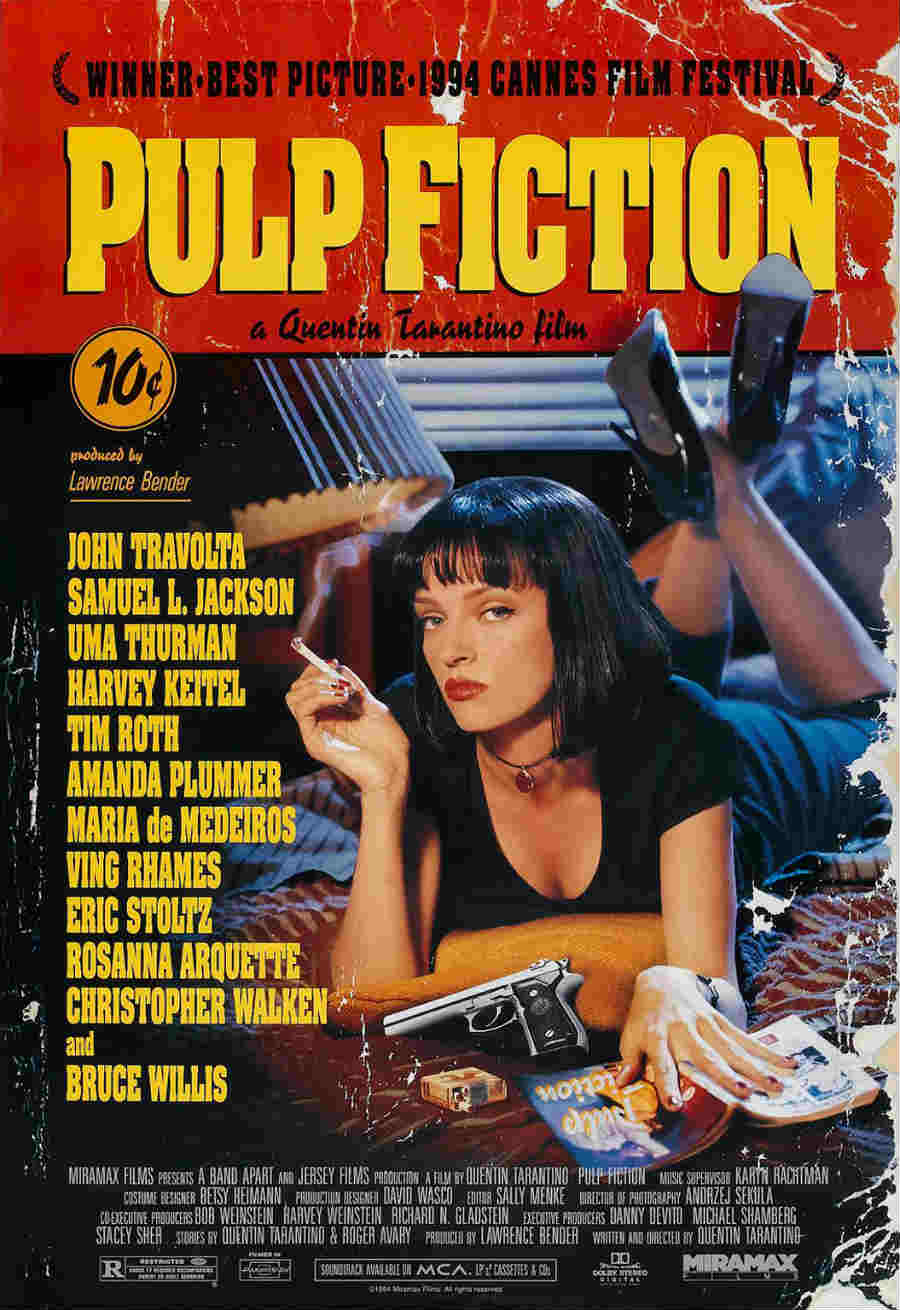 The poster for Quentin Tarantino's 1994 crime film is one of the most popular signs used to represent the 90's postmodern cinema. The title pertains to 20th-century fiction magazines printed on cheap wood pulp. Rightly so, the poster features a frayed magazine look. As a result, despite having a star-studded line up that includes John Travolta, Samuel L. Jackson, and Bruce Willis, the sign only showed Uma Thurman's character, Mia Wallace.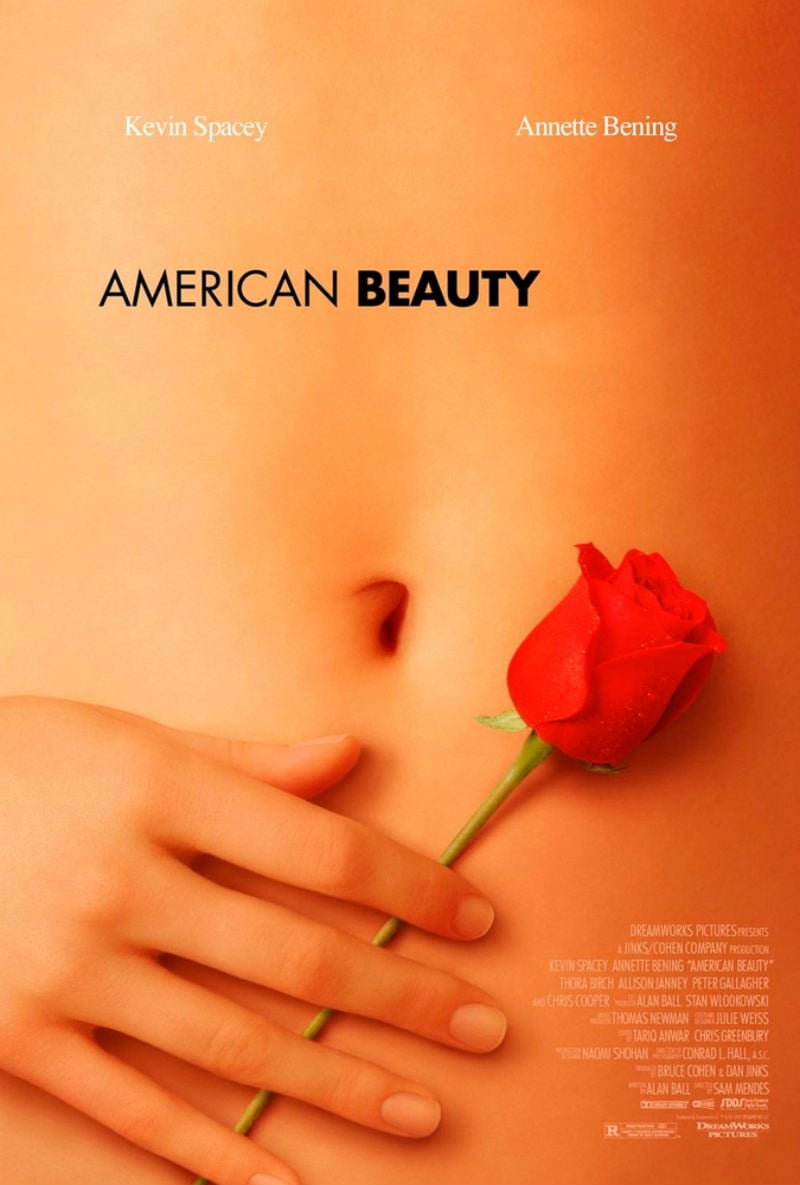 This poster is for the 1999 flick stars Kevin Spacey, Annette Benning, and Mena Suvari. And it encapsulates the film's poignant and slightly disturbing feel, typical of Alan Ball masterpieces. The photo shows a youthful abdomen with a hand lightly holding a red rose stem. The image is so iconic that a lot of cinephiles were amazed when Christina Hendricks recently revealed after all these years that it was her hand on the poster.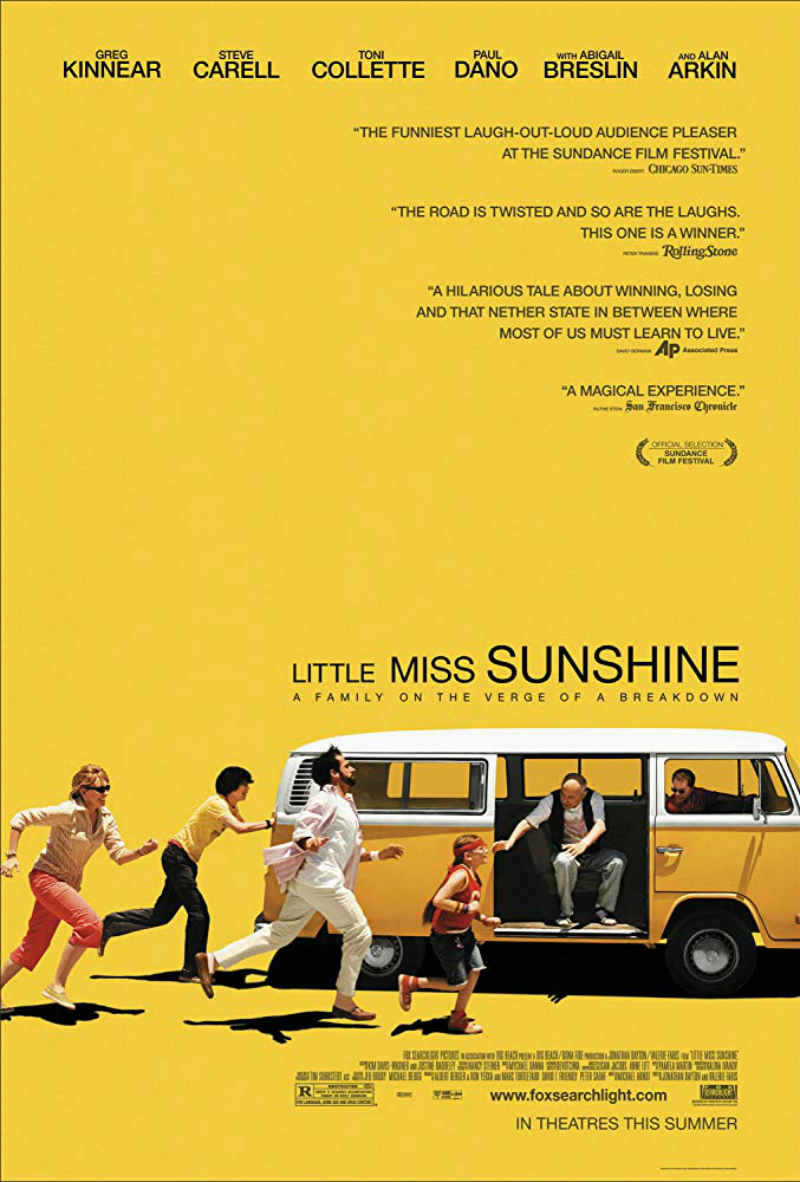 This independent movie is the directorial debut of husband and wife, Jonathan Dayton and Valerie Faris. Meanwhile, the bright yellow hue of the poster for the 2006 comedy road film goes well with the title of the movie and is minimalist and eccentric at the same time.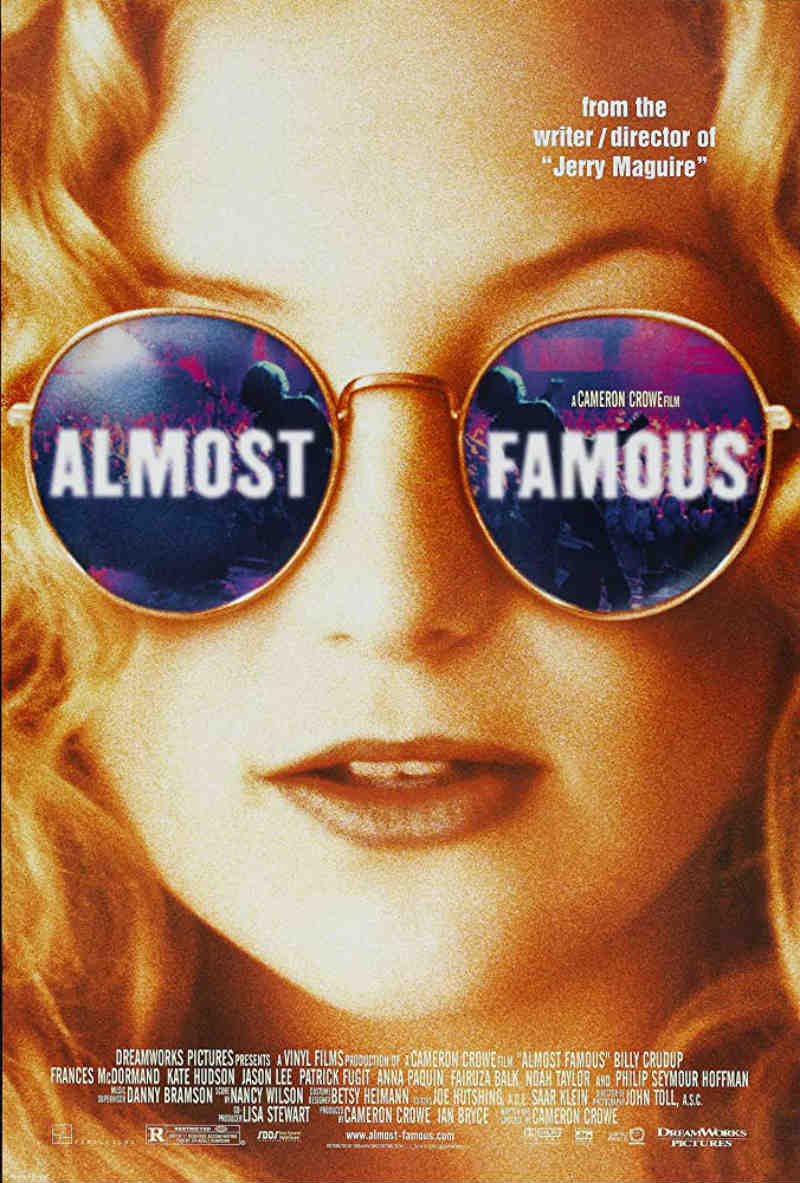 This semi-autobiographical film was written and directed by Cameron Crowe. He used to be a contributing editor at Rolling Stone magazine. The image shows an extreme close-up of Kate Hudson's dazed expression, with a rock concert reflecting on her pair of eyeglasses.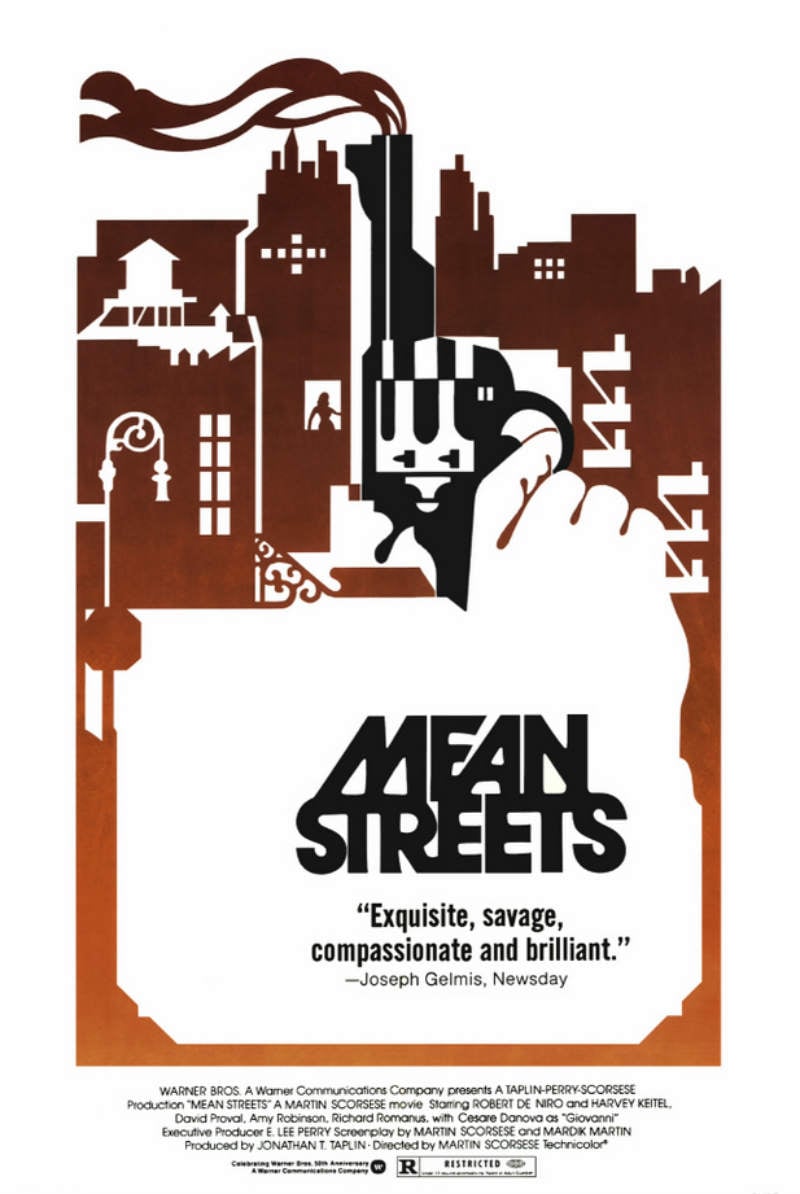 The poster for this Martin Scorsese crime flick features a clean illustration that shows a smoking gun held by a hand, placed in the middle of city buildings. The sign sufficiently represents the concept of the movie that helped catapult Robert De Niro into stardom.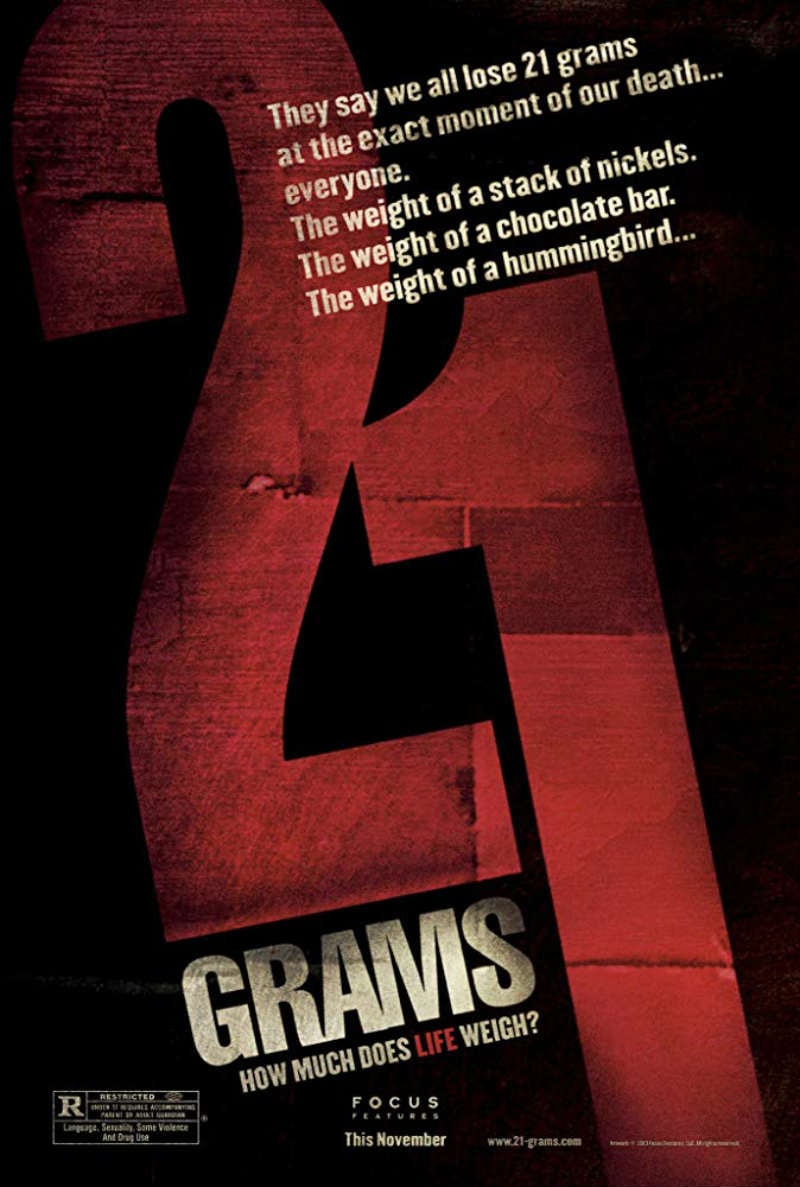 Most iconic movie posters using photos to tease the best features of the film. This poster for Alejandro González Iñárritu's crime drama goes against the grain. In addition, the sign's copy, coupled with a creative layout, sparks intrigue and curiosity. Furthermore, the poster deliberately doesn't show photos of its characters despite a star-heavy cast that includes Sean Penn, Naomi Watts, and Benicio Del Toro.