Visual content marketing is on the rise. Businesses and start-ups find the value of using visuals in their marketing strategies for their engagement and conversion rates. With that, we also notice how businesses are using design services to help them with their visual content marketing strategies. Penji is one of these design teams that has helped SMBs around the world.
The reason why you need to hire professionals is to ensure that your visuals are of high quality and connected to your brand. So, you need to think about the types of content you post and share, and if they would merit any engagement.
According to Social Media Examiner, 32% of marketers believe that visuals are their top content for their marketing strategy. Your graphics aren't just for show, they're also marketing visuals that you can post wherever there's an audience.
Through visual marketing, you can raise not only engagement rates but your conversion rates as well. So, you need to integrate more visuals to get more leads, traffic, and sales.
In this article, we discuss the types of visual content you can publish, where to publish them, and how Penji can provide your business or brand the visuals you need.
What Are the Different Types of Visual Content?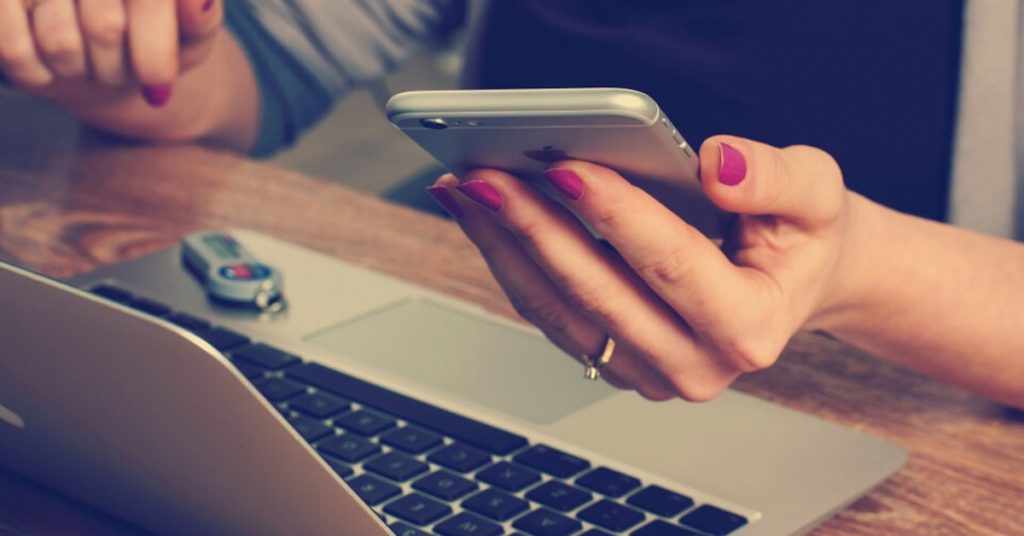 Visual marketing enables retention. People can retain at least 65% of information if marketers add images to it. As part of your marketing strategy, you need to reinforce your branding in your visuals. That way, your customers can recognize your brand easily.

Additionally, integrating visuals on your marketing strategies can increase traffic too! So, here are three types of visual content that you need to have on your social media accounts, websites, and so much more!
Photos
Marketers and businesses can use a variety of photos for their websites, blogs, and social media accounts. Aside from the usual "stock image" and brand-related photos, types of images include gifs, screenshots, and memes.

In blogging, images can aid the reader to finish the text. If it's only text, the reader may get bored and leave your site.

Photos can help with your SEO efforts. Add your keywords on the alt-image. For example, whenever someone searches for iPhone 11 airpods, they can find your blog or website through Image search.

Photos can boost sales too. If you post correct product photos, chances are, your customers will click add to cart on that purchase. If you can, post high-quality photos of your products. That way, you get more chances to sell the product.

Marketing experts do advise using original photos taken by a professional photographer. If that's not part of your budget, you can use your smartphones anyway. To tweak or make your photo look "professional" you can use different apps like Lightroom or Snapseed.

Websites like Pexels, Pixabay, and Unsplash supply free stock images for your blog. It's best to use stock images related to the topic you're writing.

If you need to edit a visual quickly, Canva and Pablo by Buffer are your two best options so far. Canva has a wide selection of templates, assets, and photos. You can whip up a simple and minimalistic graphic.

As for Pablo by Buffer, there are preset photos which you can edit and add any text. You can also upload the photos.

You shouldn't forget as well that despite all the photos you take or edit, you need to ensure it's aligned with your brand. So people can remember you, and that you're consistent with branding in any piece of content and platform.
Data-Driven Visuals
Data-driven visuals also provide value. Numbers and statistics can capture the attention of its viewers. Not only that, people share data on different platforms. In visuals, you can incorporate statistics in your assets such as infographics and advertising.

Infographics are one of the most utilized and known types of visual content. Through infographics, you can digest one blog post by emphasizing important data. That way, it's skimmable and shareable.

If your infographics are well-researched and designed, big-name blogs can share your infographics. Plus, adding numbers on your marketing visuals can establish your authority on the topic.

Other forms of data-driven visuals include:

The Penji team has done numerous infographics that have helped several companies over the years. Frankly speaking, this is not a job fit for amateurs. It's not just about layout, it's a design backed up by science and arts. And that is why you need experts when designing an infographic that are likely to be shared by different people.
Videos
Videos are another form of visual content you should consider. According to Brightcove, 53% of its consumers engage with brands when they publish video in their marketing strategies.

Video also serves as a learning tool for most users or consumers and would prefer watching a video than reading text.

You can choose to create these types of videos for your marketing strategy:

How-to
Presentation
Tutorial
Review
Testimonials
You can take infographics up a notch through video infographics. When done right, you can obtain more views, engagement, and conversions.

If you need to create a video to publish, you can check out:

Which Platforms to Publish Visual Content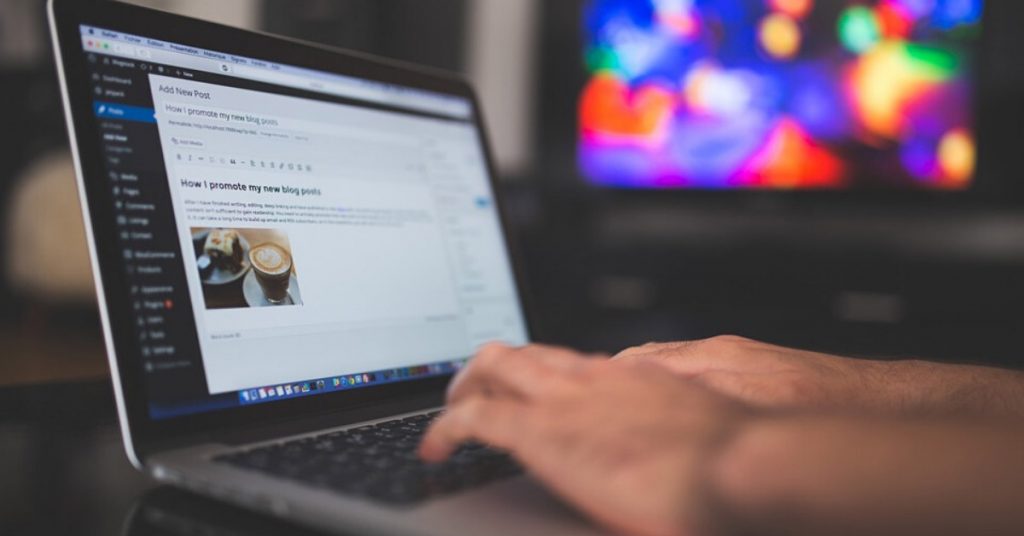 In marketing visuals, it's best to identify which platforms you need to publish your content. Marketers have different platforms where they can reach their target audience.

Luckily, there are audiences for the three platforms below.
Social Media
Social media is the go-to platform to publish visuals. It's easier to share the posts from there, and brands get more engagement and impressions through social media.

Before posting on social media, you should observe and evaluate the types of content your target audience likes.

On Facebook, photos are the third content type getting engagement from users. The first is video. Just like Facebook, Instagram's most engaging content is video. It receives 38% more engagement than photos.

On Twitter, you can increase retweets by 150% just by posting photos. Meanwhile, you can get 28% of engagement when posting videos. Additionally, make the video compelling to watch within the first 10 seconds. Or else you'll lose viewers.

Snapchat is another go-to option for businesses that post their marketing visuals. While most of its demographics are millennials and Gen Z, it's the perfect target audience because they can increase your engagement rate through opening snaps, screenshots, and completion.

You can post your videos on YouTube as well and link it to any of your blog posts or any other social media accounts as well. Hubspot finds that you get 157% organic traffic from video through searches.

YouTube is still one of the best places to post a video because over 1.9 billion users go on the platform.

However, you should remember to plan and schedule your posts on social media. Posting too much can annoy your followers. So, schedule accordingly.

On Facebook, the best day to post your visuals is on Wednesday, but you can get the highest engagement during Fridays before noon. For Instagram, the best time to post on Wednesdays and Fridays at 11 am. As for Twitter, you can post between 11 AM to 1 PM.
Website and Blog
Your website or blog also needs visuals, since it's still part of your marketing strategy. You should also add your marketing visuals such as promotions or featured products on your website and blog. That way, your target audience knows what's on sale and what you're offering.

As a tip, you may want to use a landing page and use visuals there as well. Experts say that you should have more than one landing page. That way, you can utilize different marketing visuals for those landing pages.

Do you also know those pop-ups that appear sometimes? It's another way to use your images or videos when they click on the site or exit it. Use the pop-ups rarely, since it can annoy your target audience and find another brand to fulfill their needs.
Email
Many brands use email marketing as another way to reach their customers and build an email list for promotions and brand information.

Speaking of promotions, if you practice email marketing, you can trigger promotion emails using your email newsletter.

It's better to use a visual for your promotional material. That way, you can connect with your subscribers more effectively by getting their attention and giving them a reason to know more about the product or service.

Most marketers send their email newsletters visually. Some would use software like Canva to craft their email newsletters. Others would go for Drip, MailChimp, and ConvertKit. Whatever tool you use, you shouldn't forget to add photos or videos on your email newsletters.

Think of it as a blog post in an email. People can skim to the visual parts of the email and can enable them to click on the email's call to action button.

As for email, make sure to schedule your emails like with your social media platforms and send emails to the appropriate email list. You wouldn't want to get unsubscribers.
How Penji Can Help You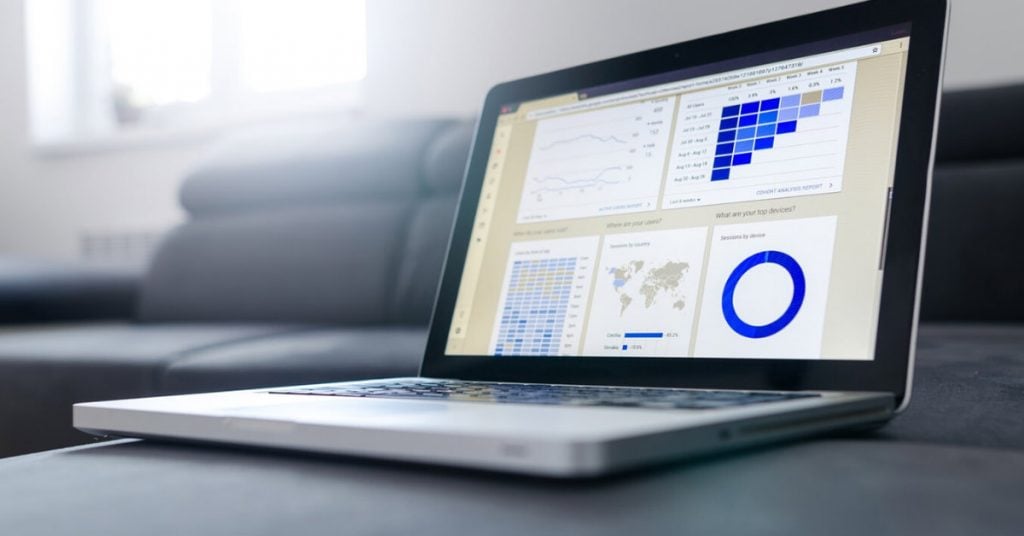 Penji is an unlimited graphic design service that provides quality affordable graphic design materials for businesses, brands, and start-ups with a quick turnaround. Within 24 to 48 hours, you get your visual assets!

If you want to have your graphics tweaked, send in as much feedback and the designer can fulfill your request within 24 hours.

If you need more help, their customer support is ready to help you anytime!

Penji can help with your visuals. Be it print or digital, you can receive the visuals for your marketing and branding needs. The graphic design start-up can provide graphics for your social media posting and infographics.

The Camden-based start-up helps you save up on costs. They save you the hassle of finding a freelancer, with Penji, they'll be there for you every time you need new visuals. Even save up to 15% when you avail their yearly plan.
Our team has also designed a platform where all our clients can request for designs the easiest way possible. Let us show you how.
Request Design Through Our App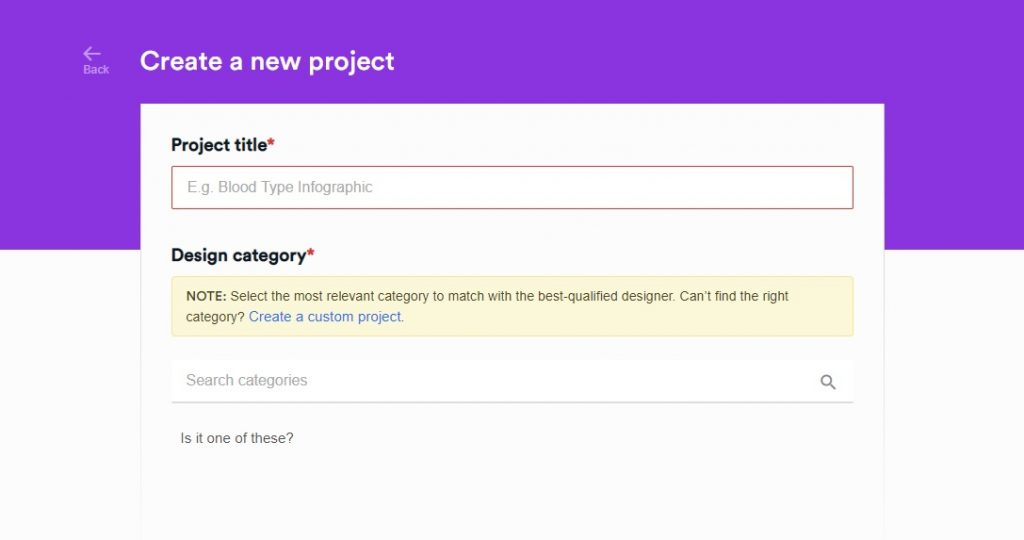 After signing up, you can access our platform specially made for our clients. We made it so easy, you won't need a tutorial. But of course, if you need help, you can always reach out to us.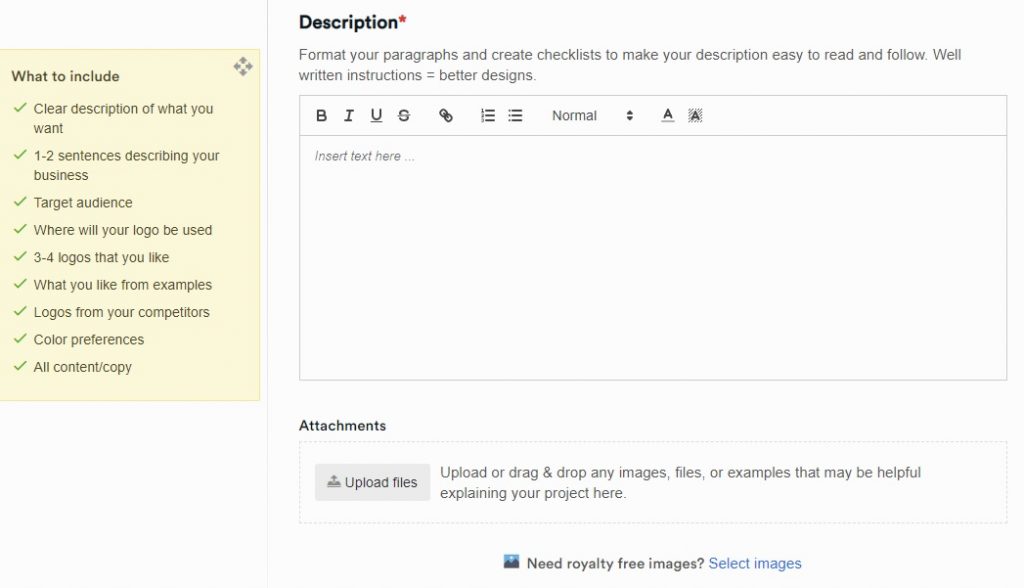 The way it works is that you just need to click the Create a New Project button. This is where you will type more information about your design. Upon submission, a designer will be assigned to you.
Provide Quick Feedback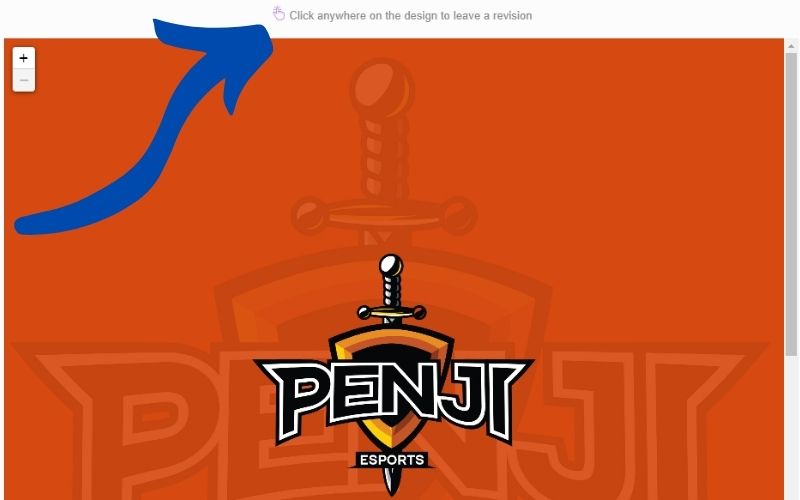 As mentioned, we will provide the design within 24 – 48 hours. So we encourage you to check your account regularly. Your design will be on the same thread and you can click it to enlarge. From there, you can point to the areas where you want to change it. Type all your feedback and be as specific as you can. Send it right away and your designer will work on it asap.
Use Your Designs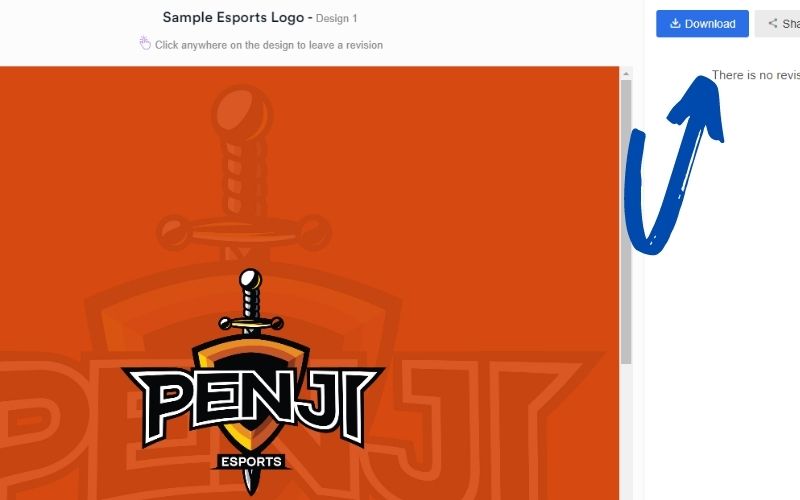 Wait for the revised version, download your designs, and use it for your marketing strategies. It is hassle-free, fast, and budget-friendly. We don't think it gets better than this.
If you want to get unlimited designs, sign up right away.
The Bottomline
Visuals are crucial to ensuring you acquire more leads and convert them into customers. Engaging and high-quality photos and videos should be your top priority because you can reach and connect with your target audience.
Luckily, software applications and platforms are available for businesses and brands to create and publish their marketing visuals. With this, you have no excuse not to post any visual content on your website, blog, or social media accounts.
But if you think you need some more assistance in the visual department, Penji has got you covered. You'll get high-quality visuals that you and your target audience will love! Let Penji do the visual work for you as you focus more on your business.