Graphic design continues to evolve as technology makes it easier to create new exciting visuals that would capture people's attention. As such, graphic designers experiment on new visuals that could become trends in the industry.

Every year, experts list down graphic design trends. Most of them get followed as a trend. It appears on branding and on company websites, which was the case for 2019 graphic design trends. Sometimes it appears on social media visuals too. However, not all make it the go-to trend.

Despite such, some of them make comebacks or would get more recognition in the next year. Perhaps it wasn't yet its time or it was overshadowed by the most popular ones.

In this article, we uncover the 2019 graphic design trends that got its time in the spotlight. We also list down five of the major 2020 graphic design trends.
2019 Graphic Design Trends
In 2019, most experts believe that graphic design leaned towards cleaner designs and vivid colors. It also saw the rise in animation trends too. We check out the five graphic design trends that were a hit in 2019.
Minimalism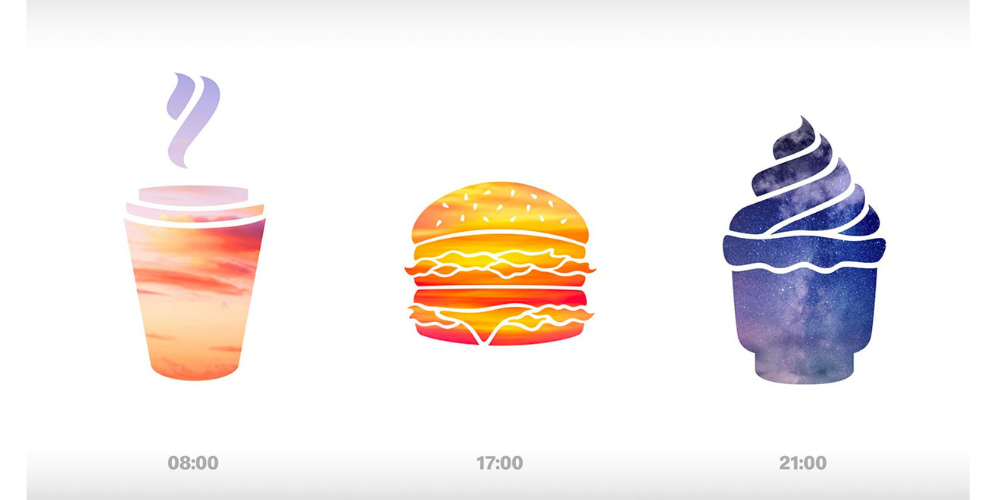 Experts from Adobe claim that minimalism will continue to gain traction as one of the many 2019 graphic design trends. As expected, minimalism is applied in many websites and social media graphics. More lean towards cleaner designs, and that's why minimalism still ruled in 2019.

As an example, check out McDonald's Germany's Instagram ads. It uses a white background and has gradients integrated into the illustrations.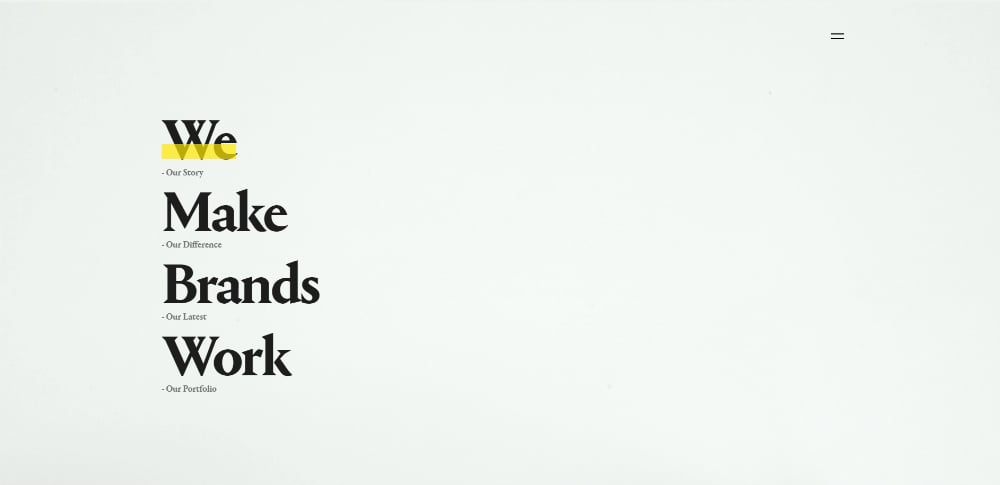 Another use of minimalism is through the website. Co Op Brands is consistent with minimalism throughout its pages. Their homepage has an animation for each word you hover. Plus, they use white space well when the animation isn't loading. It's also a plus in using open composition because it's another notable 2019 graphic design trend.

In 2020, minimalism isn't going anywhere. Many experts believe that the trend will take a while to die down than most graphic design trends. Minimalism, when done right, can make graphic design look classy.

Isometric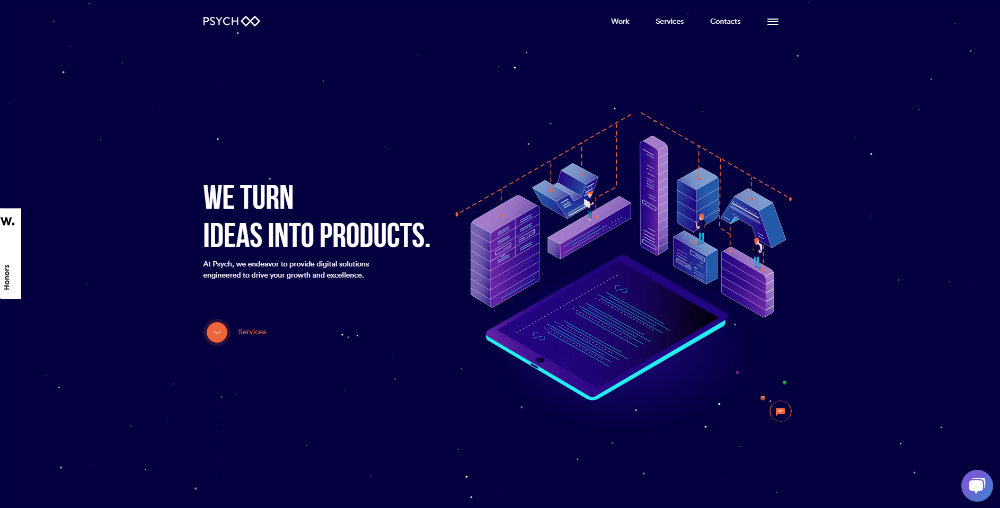 According to some experts, isometric designs would also become a trend in 2019. This is in line with the clean design of minimalism and illustrations. When done right, it can look amazing on the website.

Many websites use isometric design in line with 3D. Case in point, the PsychX86 website. The illustration is simply straightforward because it's consistent with what they provide for customers.
Bold or Vivid Colors
Many graphic designers went for bold colors for their visuals. According to Graphic Mama, they believe that using vivid colors can make the graphic design visual or website pop. They even remarked that it could transport someone to an alternate universe.

The Fotonaut website is one of the most lauded websites in terms of using vivid colors. Purple and red make the website pop. It's a plus that they made some elements of the website float and move too. It makes the website look fun and interactive to visitors. Interestingly enough, floating objects are also one of the many 2019 design trends that were evident in some cases.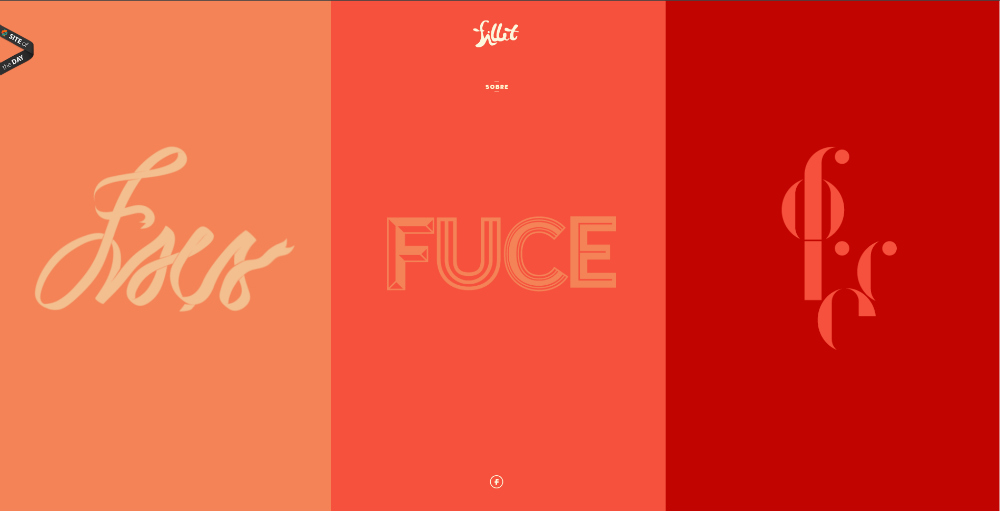 Another website that uses vivid colors is Fillet. They do use warmer colors, but it stands out on its own. There's even a nod to Pantone's Color of the Year in 2019, which is coral.
Illustrations

When thinking about illustrations, some recall cartoons. However, graphic designers have made creative ways of making illustrations professional and classy. Many businesses utilized quirky, cool, or strange illustrations for their websites.

As such, illustrations are one of the many correct predictions for 2019 graphic design trends.

To avoid having a high bounce rate on websites, more and more graphic designers have switched to using custom illustrations. Even if the illustrations may not seem straightforward, the trend seemed contagious as many websites adopted the idea.

This trend carried over in 2018, which some still used until presently.

Take a look at this example from Mailchimp. The illustrations seem to water a plant. While there's no explanation about the usage of the illustration, it could mean by using Mailchimp, customers can grow their email list or customer base by using their software.


Buffer also uses an illustration for their homepage. There, you'll see a person hanging photos up on a wall. Some numbers may look like metrics or analytics of a certain post. It makes sense because buffer can measure a company's social media analytics.
Animations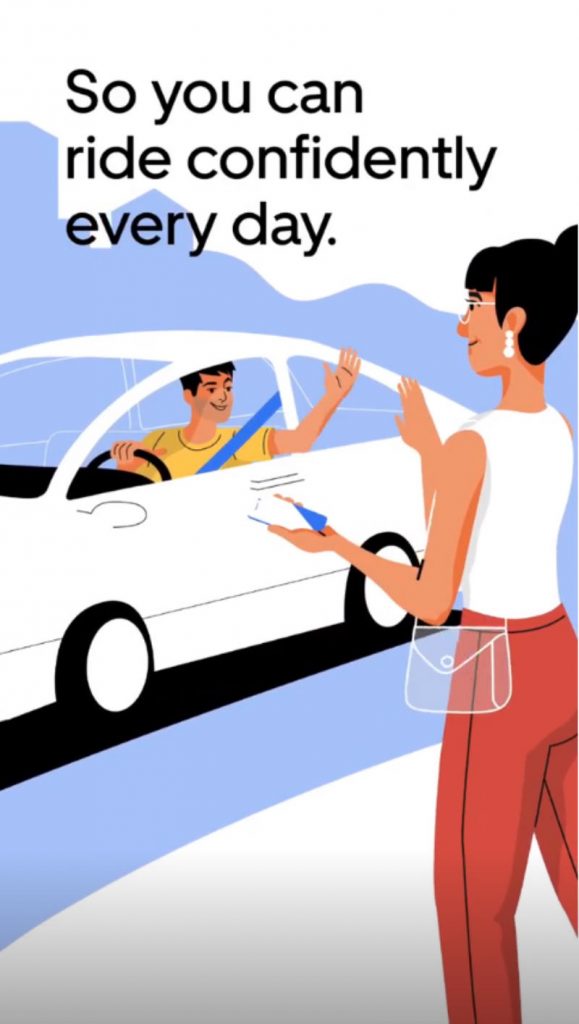 More and more graphic designers use animations. It's a way to show off their skills and present certain things like data to make it more interesting to the viewer. According to the experts tapped by Digital Synopsis, animations would make its mark in 2019.

By doing that, graphic designers used gifs, Stories (Instagram, Facebook, Snapchat), and videos to animate their designs. Brands then posted it on their websites or social media profiles.

In this example from Uber, they used Instagram Stories to inform people of how Uber is safe to use for the public. Uber used both illustration and animation for the story, which follows graphic design trends for 2019.
2020 Graphic Design Trends
For 2020, some graphic design experts think that 2019 trends can evolve into something better. Something out of the box. Toning down colors or making an impact through different design elements is how brands can differentiate their design from other competitors.

Some of the trends in 2020 were present for 2019, but some of them didn't hit big. Here, we examine five graphic design trends in 2020 that could further unleash the creativity of graphic designers.
3D Realism
While some experts expected that 3D Realism would become a trend in graphic design, not all caught on the trend. Perhaps it's still something being considered by many brands at the time, it didn't get much traction unlike the others in the list. 3D, however, was presented through isometric website designs.

In many cases, graphic designers still went for a flat design, which complemented the illustration trend that many brands use. Despite such, it's not the end for 3D because it's a growing trend in 2020.

Many experts believe this trend will boom in 2020. This would work best for those who sell products. That way, they're able to emphasize the products better.


As an example, brands can take inspiration from Stink Studios' redesign of Ray-Bans' website. They used 3D realism to rotate one of its sunglasses on the webpage. It's a great use of 3D realism because it emphasizes the features of the sunglasses. It also allows the visitor to get an idea of what the sunglasses look like before purchase.
Lighter Color Palettes
According to Venngage, since graphic designers in 2019 played with bold colors, they'll use more muted colors for 2020. It's a way to tone down the vividness and brightness of the 2019 graphic design trend and make it pleasing to the eyes.

Lighter color palettes would look best on social media and websites. Especially with the rise of dark mode on browsers or apps, it can contrast the darker colors with the lighter ones.
Color Gradients
Experts believe that color gradients will take center stage in graphic design. Having color gradients can emphasize more features on the graphic design and make it pop.

While brands like Instagram have made its logo using color gradients, more and more brands would opt for gradients in other deliverables like packaging or social media visuals
Heavy Fonts
Bigger and weighted fonts will make an impact in 2020. Since typography is an essential element in graphic design, more expect that having larger, heavy fonts would capture people's attention more. Heavy fonts would be best in ads for added impact.

Aside from ads, typography using heavy fonts would get more attention through packaging and on websites. That way, it can immediately draw attention to the product or the website.
Asymmetry
Asymmetry, while imperfect, is a 2020 graphic design trend that would turn heads. Through asymmetry, it can create intrigue. That's why this trend would get more attention.

Experts say that employing asymmetry on websites would make visitors wonder as to why this is a design. However, it may increase interaction or engagement on the website because it may prompt visitors to see other parts of the website as well.

Also, asymmetry is another 2019 graphic design trend, but it would continue to rise in 2020 due to the trend of being quirky and going outside the box.
Final Thoughts
Graphic design trends come and go. Not all expected 2019 graphic design trends made it, but the experts are hopeful that some of these trends would be in 2020. While some could make a long-lasting impression.

In the end, it depends on the graphic designers if they were to apply the trends as predicted by experts. What they can do is to pour all their creativity to make sure that their design stands out among the rest.

Penji is an unlimited graphic design service that can realize your vision. You can ask for any visual assets like flyers, logos, packaging, and social media images. To start, simply schedule a demo and level up your business with high-quality designs.