Penguins are pretty cool little creatures known for their friendly and approachable nature. If you're a brand that wants to come across as warm, welcoming, and down-to-earth, choose a penguin logo to reflect those qualities. These 10 penguin logos by Penji's designers will inspire you to create your unique logo.
Order a penguin logo from Penji for $75 only!
Famous Penguin Logos + Symbolism
Even though penguins are popular and adorable animals, only a handful of brands sport that animal as a mascot. Here are three famous brands using a penguin as their main character:
Penguin Publishing Group
Tencent QQ
Linux
But what does the penguin symbolize? According to Joyce Elliott, penguins symbolize resourcefulness, love, and creativity. And if your brand has these values, then the cute snow habitant is the best mascot for your brand. So, scroll down now to check out well-designed penguin logos!
Beautiful and quality penguin logos for your brand
Enjoy hassle-free logo design by subscribing to Penji now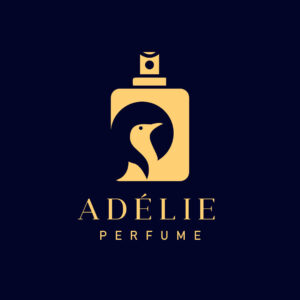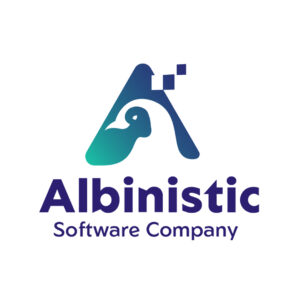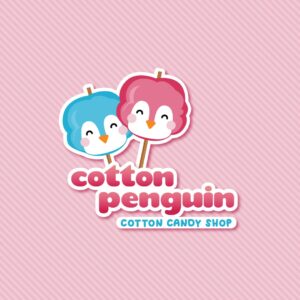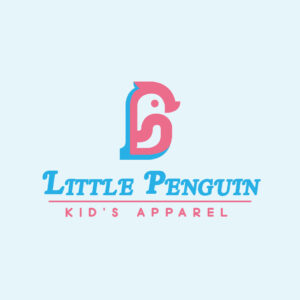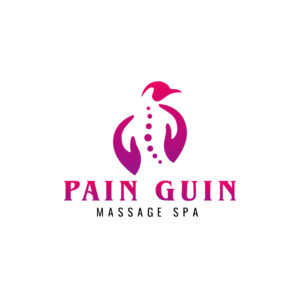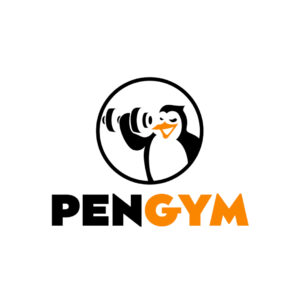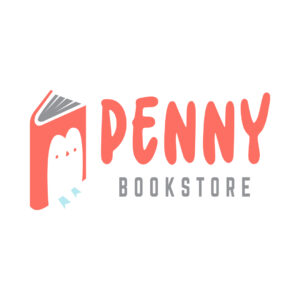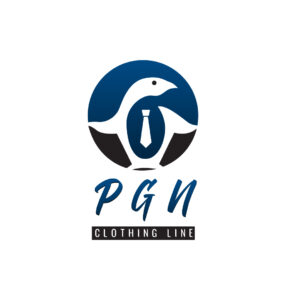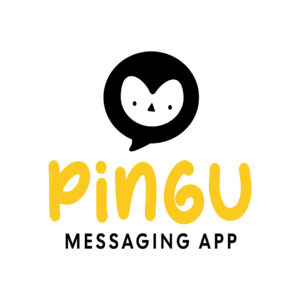 1. Adelie Perfume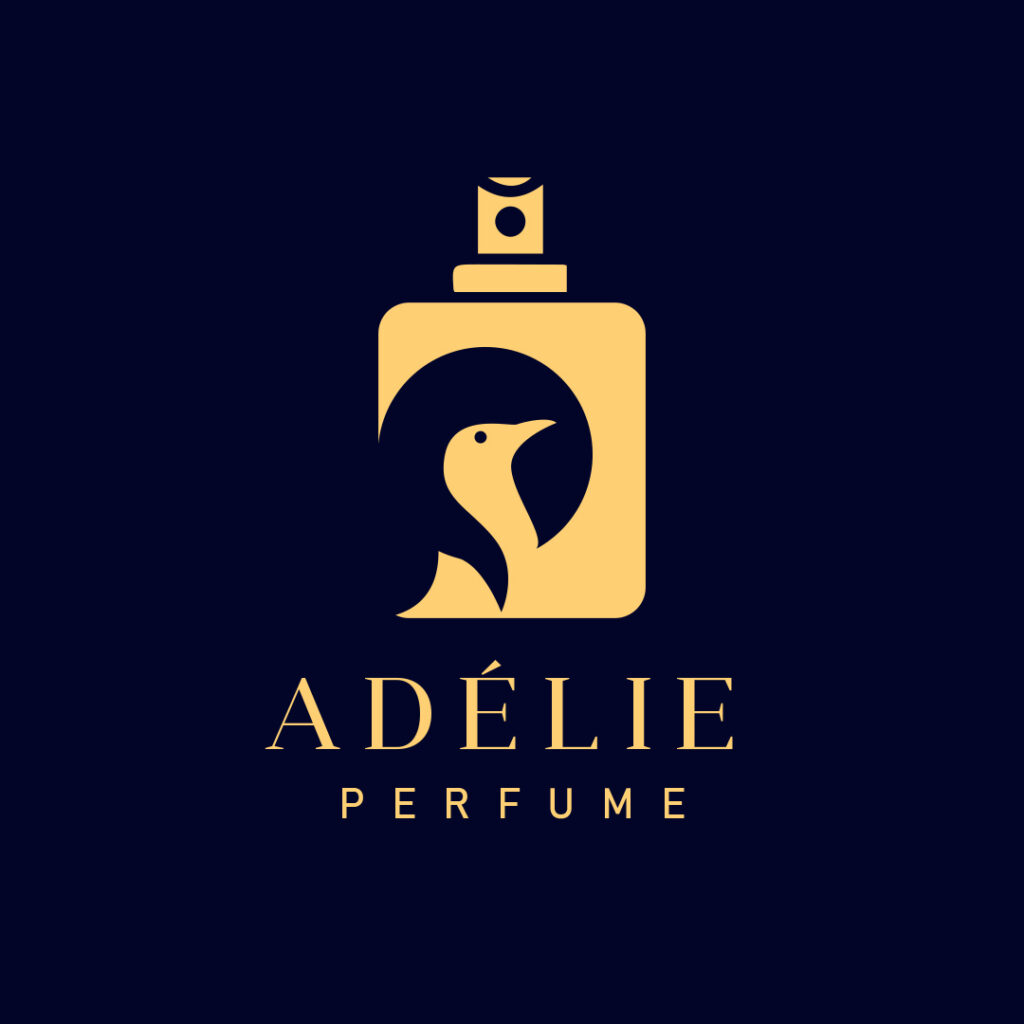 Perfumeries have sophisticated logos, signifying their luxurious or chic brand. Here's the logo for Adelie Perfume. The penguin is the mascot for the perfume brand since Adelies are a species of penguin. It uses whitespace properly to form a penguin's head on a perfume bottle. In addition, to present an elegant brand, you can use serif fonts to achieve a fancy look.
2. Albinistic Software Company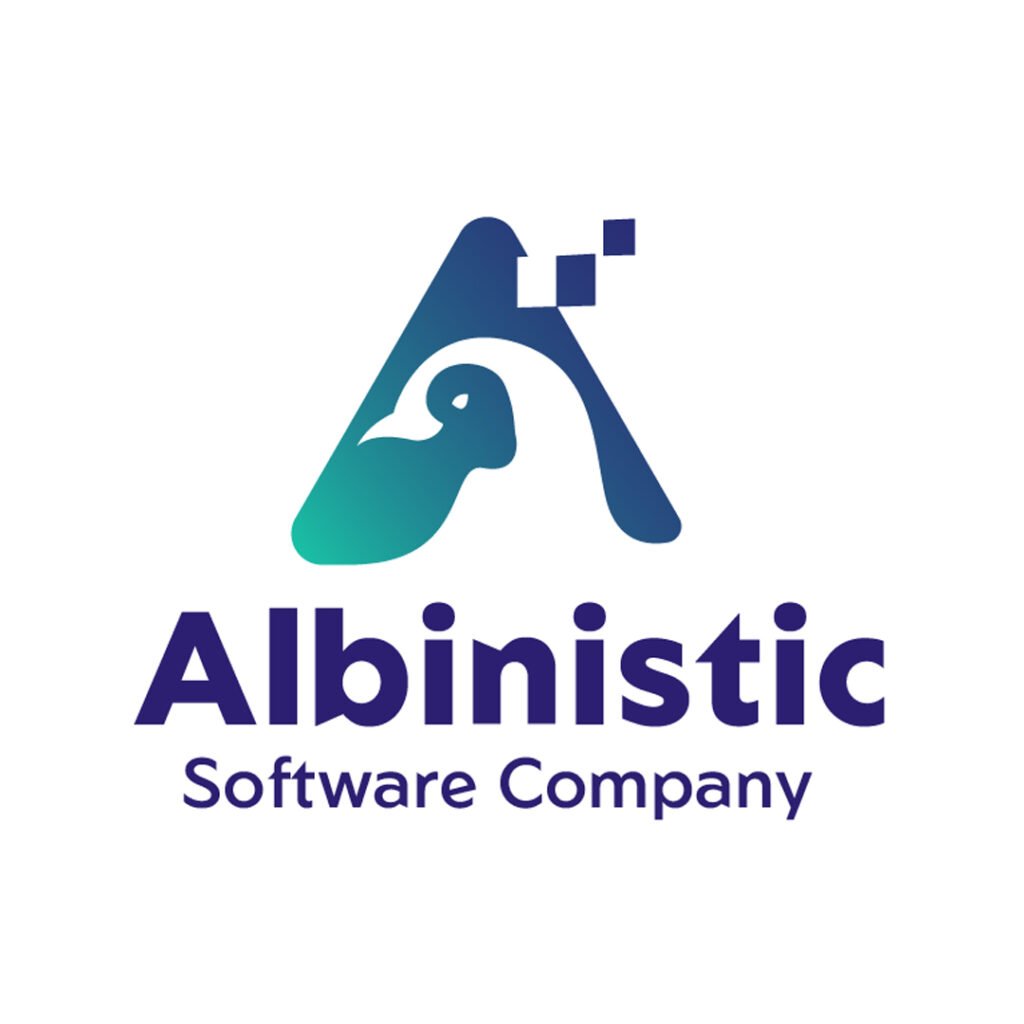 If you envisioned a gradient and monogram logo for your tech company, check out this logo from the Albinistic Software Company.
Once again, whitespace is a prominent feature. The penguin was creatively integrated into the A seamlessly. Another distinct feature of this logo is the rectangles on the A. It could signify that they think outside the box or are an innovative business. In addition, you will notice the sharpness in their font; it's a contrast to the soft edges of the monogram. It could also mimic the penguin's beak.
3. Cotton Penguin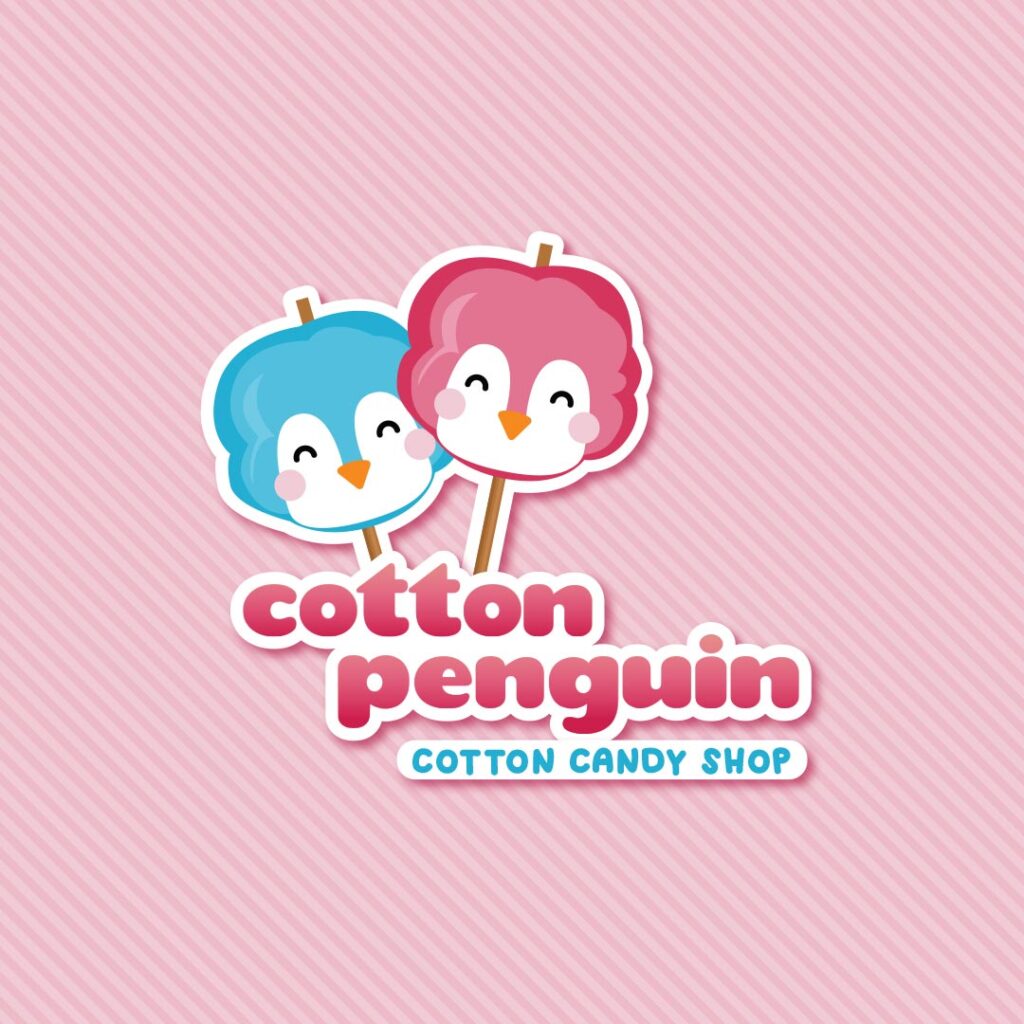 Do you want to tickle the senses with a logo? Check out this example from Cotton Penguin. In one glance, you can taste cotton candy. The imagery and motif contribute to this reason. Moreover, the cartoon illustrations further enhance the cotton candy shop's brand. After all, the penguins are also shaped like cotton candy on a stick.
4. Frost Cafe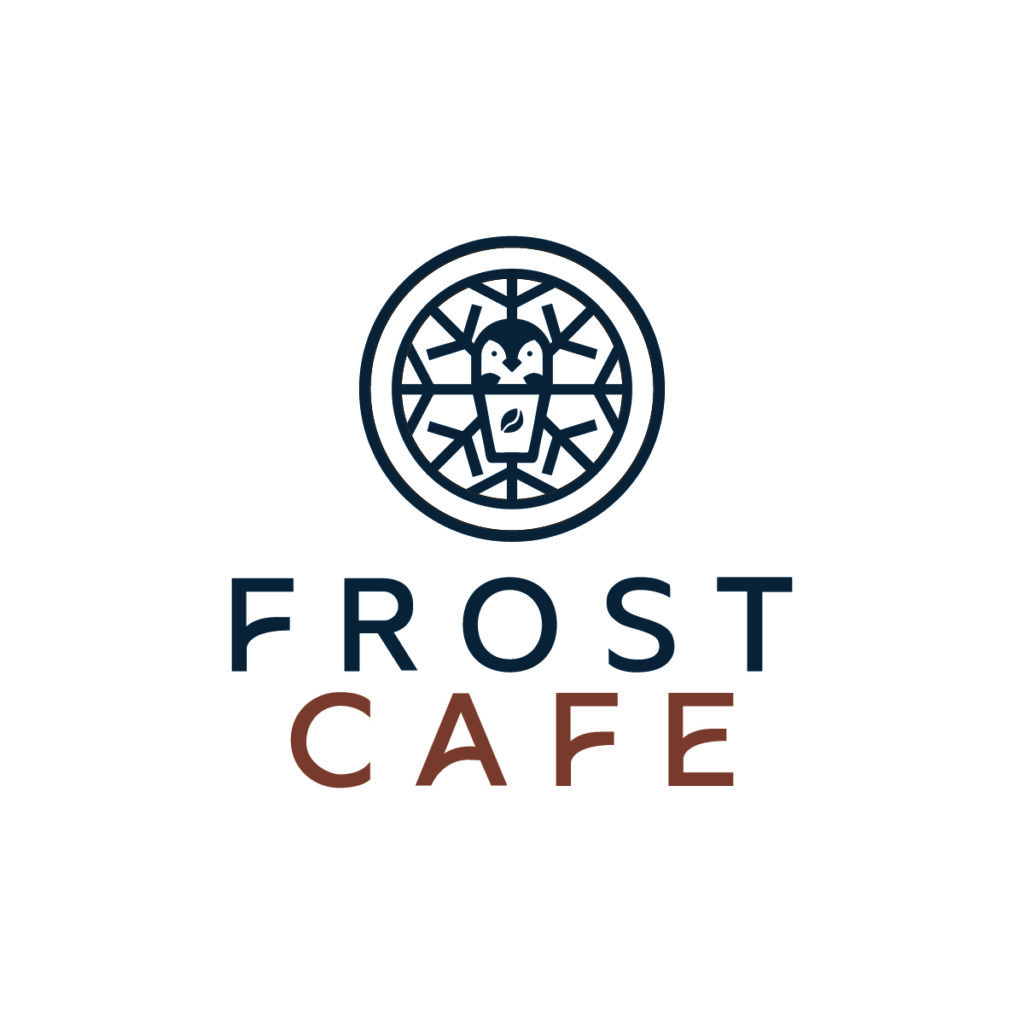 If you want a hip cafe logo, check out this example from Frost Cafe. The abstract pictorial mark resembles a snowflake. But they integrate a small penguin on top of a coffee cup. One distinct feature of this logo is the typography. Not only is it tailored to the brand, but it also resembles a penguin's webbed feet. Plus, like this logo, you can achieve balance and contrast through color. Like this logo, a dark blue hue pairs well with a brown color. Plus, their colors are appropriate for the cafe.
5. Little Penguin Kid's Apparel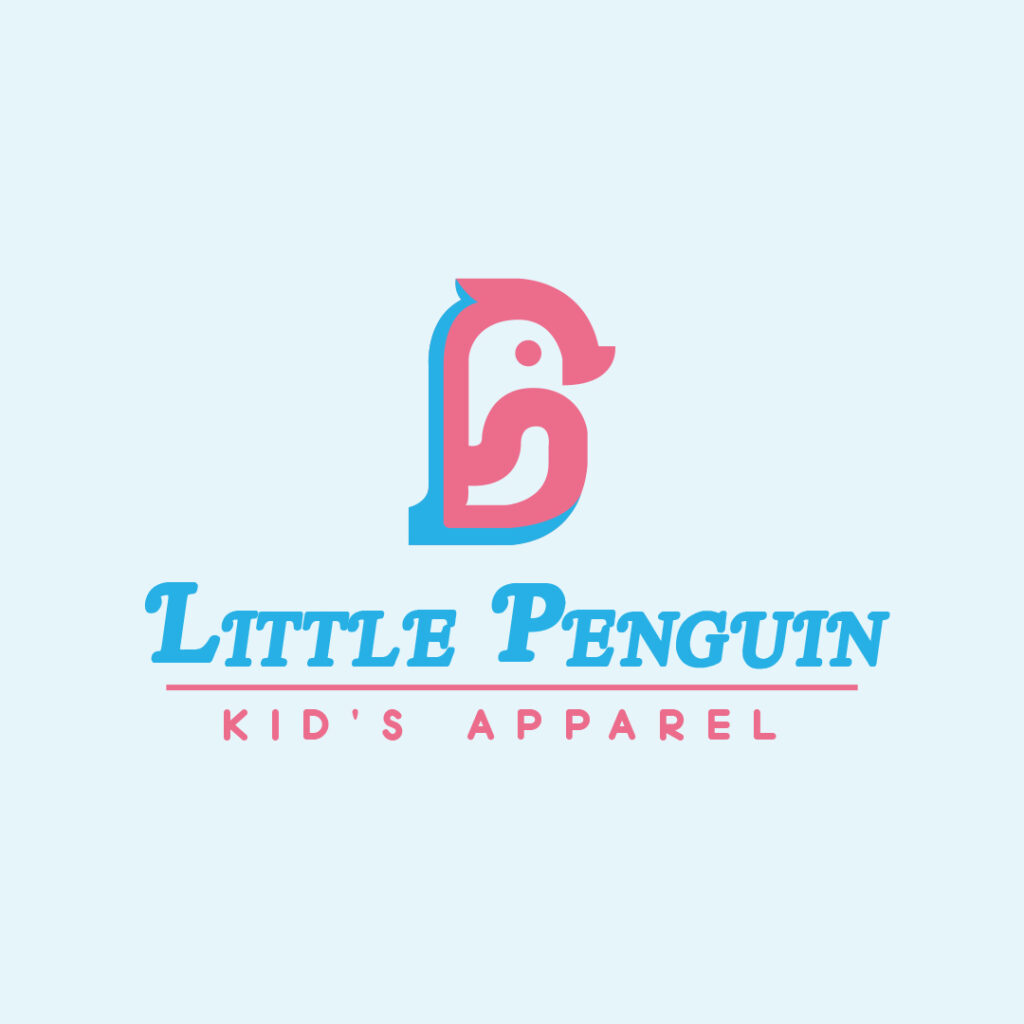 If you have a kids' apparel business, here's the logo for Little Penguin Kid's Apparel. First, you'll notice they use a blue and pink color scheme, making it relevant as a kid's apparel brand. Then, you'll see the dainty penguin following the pink and blue motif. Additionally, you'll see a visual hierarchy with the fonts. You can use a classic font and match it with a sans-serif one to mix old and new styles.
6. Pain Guin Massage Spa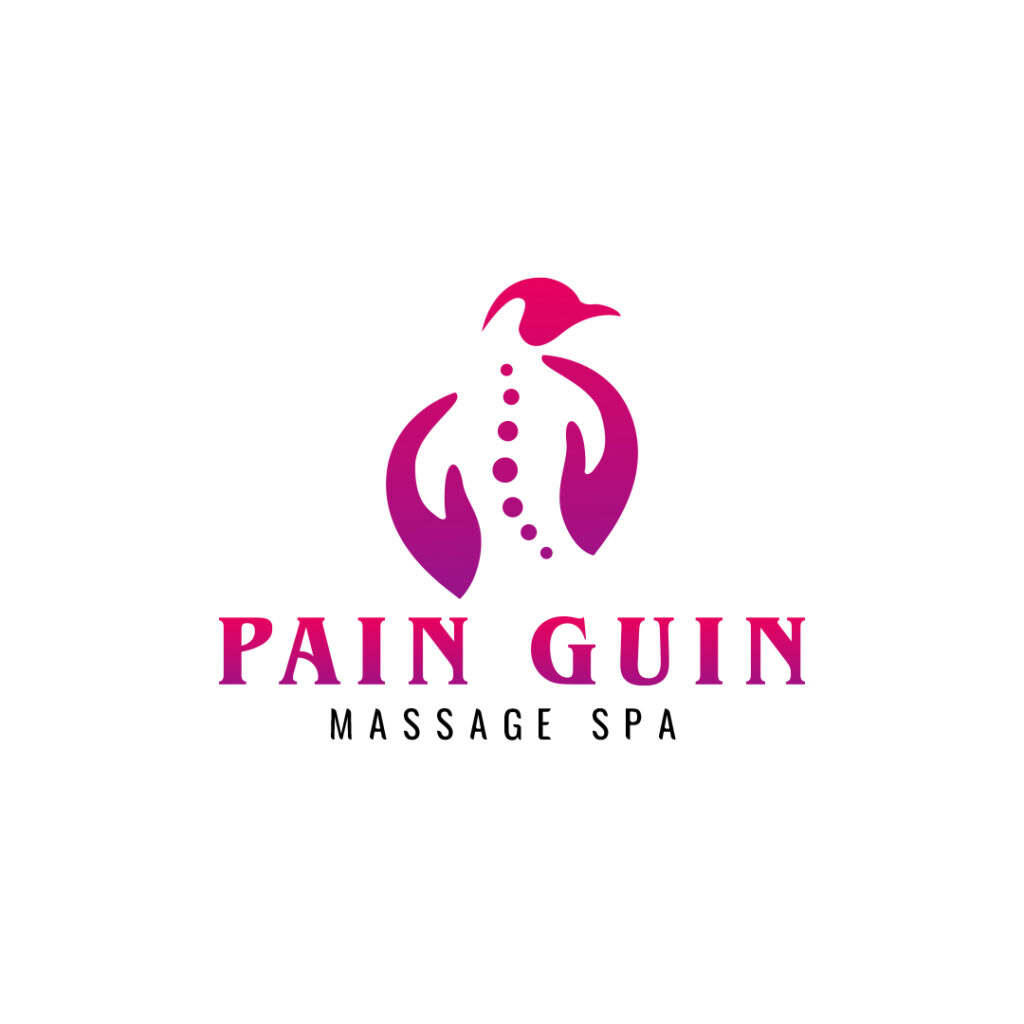 Massage logos would have the lotus or a masseuse. However, the Pain Guin Massage Spa wants to differentiate itself from other massage spas. Firstly, you see a penguin silhouette. And if you look closely, you'll see a pair of hands at the side of the penguin. But it's not just a pair of hands; they're also penguin wings! To give it a spa look, you'll see rocks lined up, resembling hot stone therapy.
7. Pengym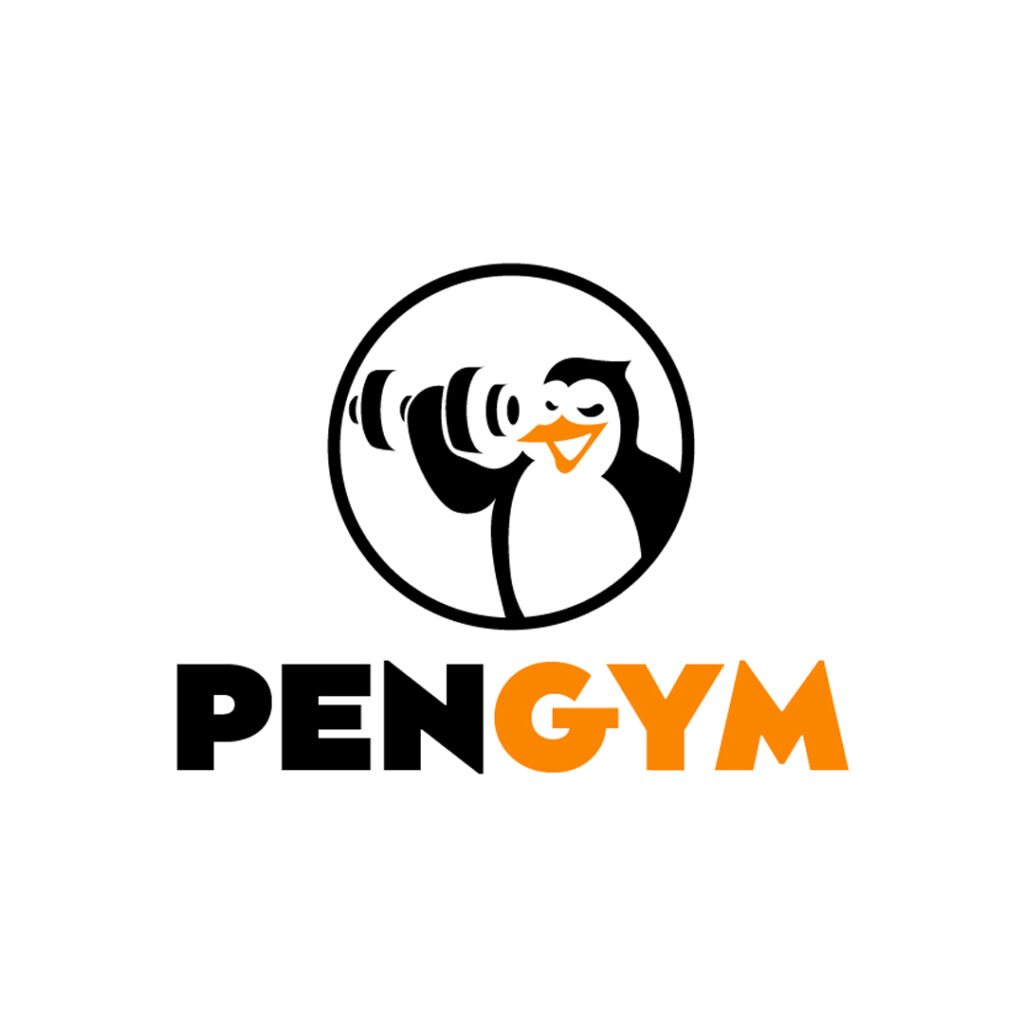 Penguins don't necessarily come to mind when we think of fierce animals because of how adorable they look. However, Pengym wants to change that with their gym logo by making them tough. Like most gym logos, the penguin is holding a dumbbell. In addition to the visual, Pengym uses a black and orange motif. Those are colors you'll see in a penguin. It deviates from the usual red that signifies power and passion.
8. Penny Bookstore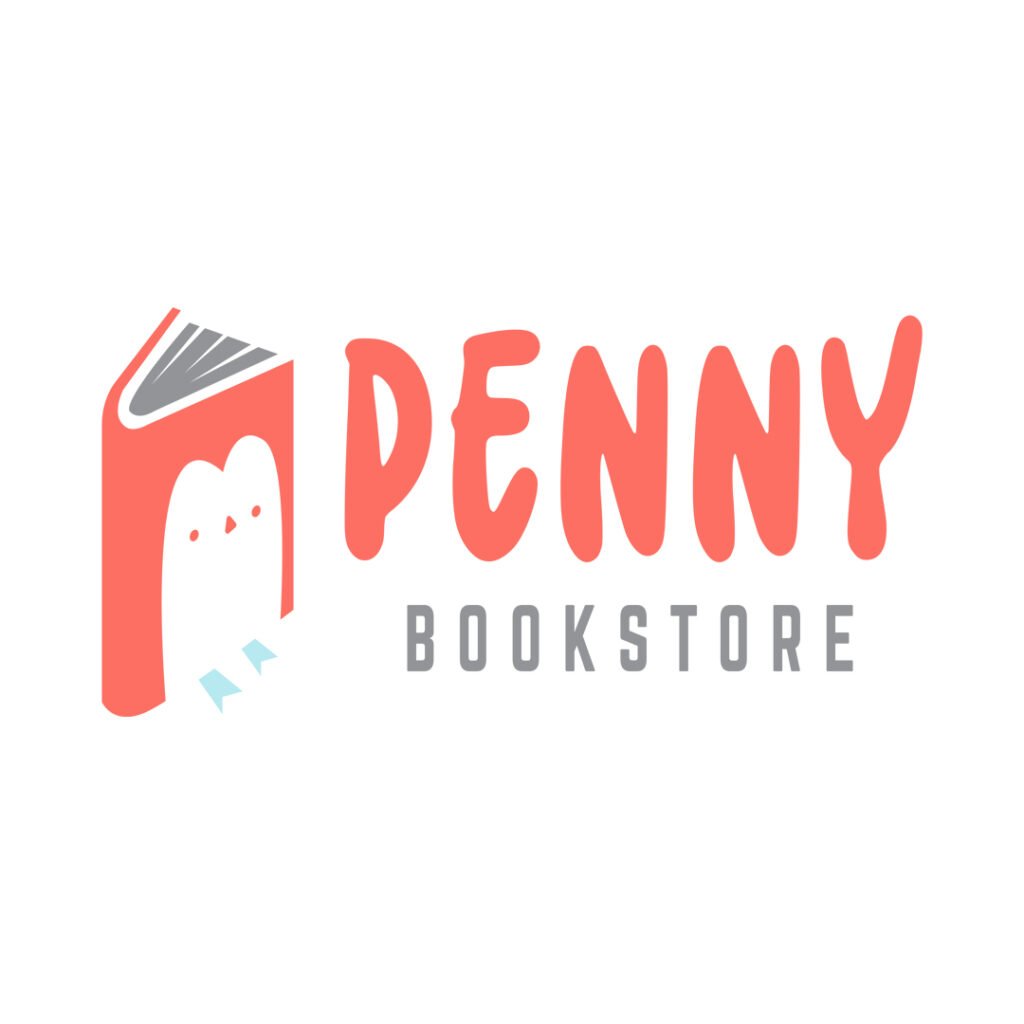 If you're opening a kids' bookstore, the Penny Bookstore logo should serve as an inspiration. The first notable element is the orange-red color. It will definitely grab attention, even if it's not bright red. Second, the text used is another significant feature, giving it a playful and youthful look. Finally, the last remarkable element is the penguin illustration. It's a small, cute penguin with cute flippers in the form of bookmarks.
9. PGN Clothing Line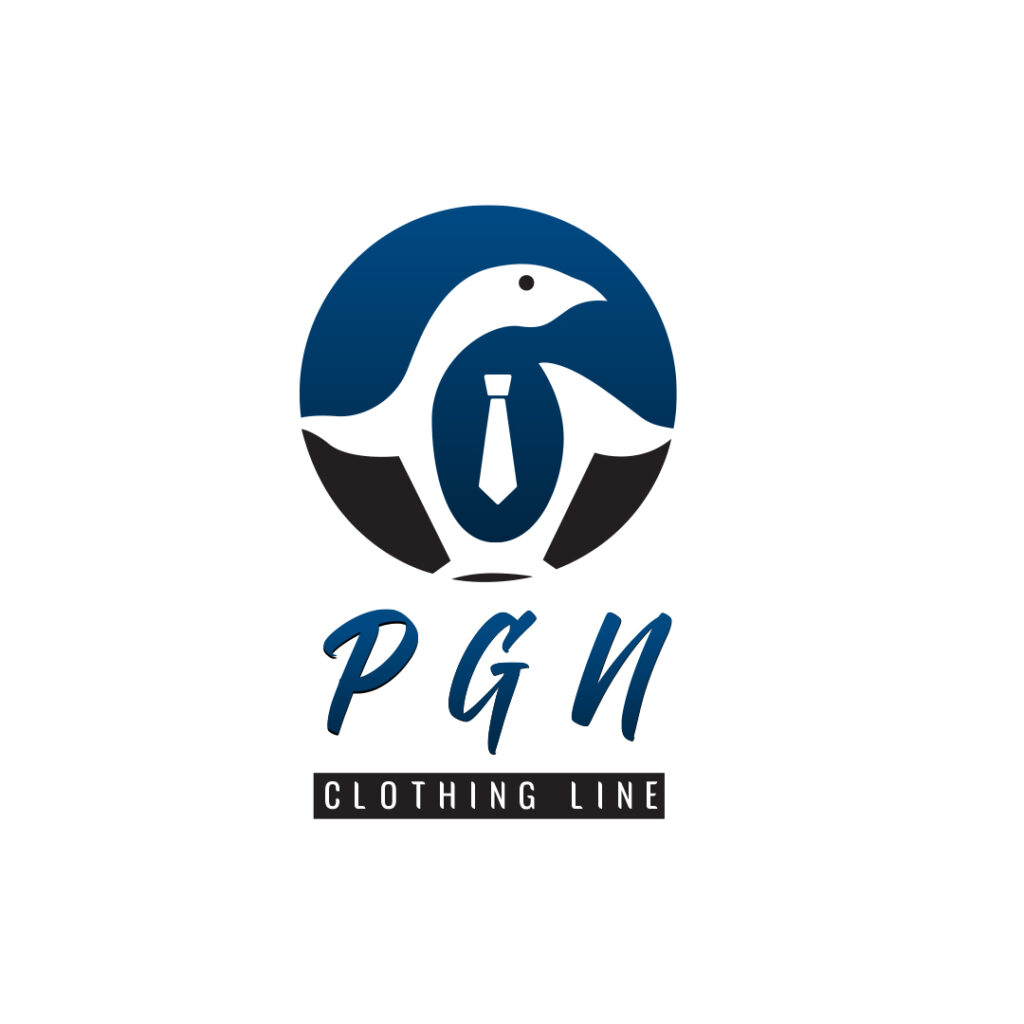 If you want an old-school logo, check out this one from PGN Clothing Line. The font is reminiscent of the 80s and 90s. But what makes it timeless is the illustration and subheading font. The penguin illustration is also memorable because of its tiny tie. Overall, this logo will leave an impression as an apparel brand.
10. Pingu Messaging App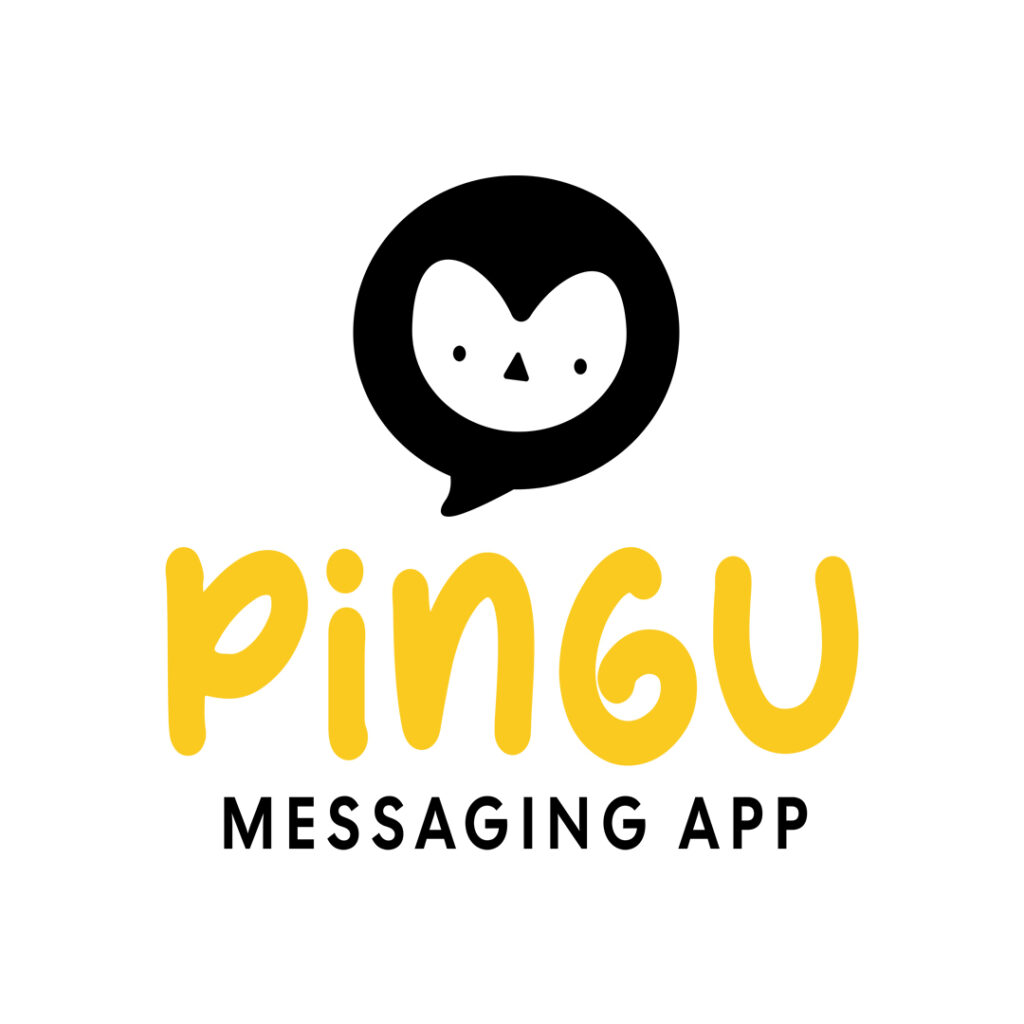 Even if your brand's name is similar to a famous character, you can still become unique with imagery. This logo for the Pingu Messaging App makes it clear that they're not the beloved stop-motion penguin. Their logo sports the black and yellow motif you'll see in most penguins. Additionally, the messaging app uses a friendly, approachable, and playful font. And it's relevant to the logo since they're a messaging app, and users can socialize with others.
Why Do You Need a Custom Penguin Logo?
Aside from the penguin representing your whole brand identity, here's why you need a custom penguin logo!
1. Differentiate From Other Brands
Some businesses from your industry may use the same penguin mascot, especially if it's relevant to their brands. That said, if you decide to use the same mascot, you need to get ahead of the game and make a unique penguin logo. Additionally, even though you and another brand might not be in the same industry or niche, you want to avoid having a similar logo appearance. This means hiring professional designs that will capture the essence of your branding.
2. It Catches People's Attention
Having a custom penguin logo can become the talk of the town. Your penguin logo will be interesting, especially if penguins don't represent your industry.
That said, your penguin shouldn't be just an image you can download from your search engine. If you have design experience, you can design the penguin. However, if you don't have it, you can hire an illustrator or graphic designer to help design the penguin.
3. It Establishes Trust, Credibility, and Professionalism
Before your target audience interacts with your brand, the logo is one of the first things they see. Once they see your logo, they form an impression of it. The more they see it and learn more about your brand, the more they can trust you and think you're a credible brand. Plus, your target audience will see you as "professional" because the logo completes your branding identity.
How Do You Make a Custom Logo?
1. Research
Creating a custom logo means knowing existing logos from your industry or other business niches. This way, you don't get into any trouble when designing a logo that could be similar to existing ones.
But that shouldn't be the only research you should do. You should also do brand research. This could be a tedious process since you want to learn more about what your brand should represent. The logo will be the visual component that brings your brand to life. Here's what you can research about your brand:
Target audience
Values
Messaging
Finally, deciding on the logo type would also be a huge part of your research. This would serve as your reference as you ideate and sketch designs for your logo.
2. Ideate and Gather Materials
Once done with research, you can finally sketch some designs. It doesn't have to be perfect. Having sketches will help you understand which logos will work best for your business. Plus, this would be a helpful reference when you're ready to work with a professional logo designer.
Additionally, once you've started ideating your logo design, you can gather fonts and imagery. Make sure that the fonts and imagery can be used commercially to avoid any legal issues. This way, you can create your logo.
3. Use Graphic Design Software
Finally, once you've decided on your design and gathered all materials, it's time to use a graphic design software. You don't need to have design experience to use one. Apps like Canva or Adobe Express are intuitive and easy to use for beginners.
But if using graphic design software isn't working for you, but you have everything you need to create a logo, you can always depend on a professional logo designer like Penji!
How Can Penji Help Your Brand?
Were you impressed by the penguin logos? If you are, then imagine what Penji can do for your brand! As an unlimited graphic design service, Penji can create designs whenever you need them, such as business cards, web page designs, illustrations, and more! You can request designs anytime and let our amazing Penji designers create killer graphics for your business.
Join the thousands of businesses that swear by Penji for their graphics! Subscribe now and try Penji for 30 days risk-free! Or order one logo design at $75! Message us to get started on logo design.