When you have a cafe business, mastering your recipes is your topmost concern. However, you should also invest in branding if you want your business to thrive. It starts with getting a logo! Scroll down below to see cafe logo examples. Plus, check out a preview of what Penji can do for you with five logos created by our very own designers!
In addition, watch a preview of how Penji can create designs for your business! Finally, scroll down to get 15% off on your first month!
1. Sightglass Coffee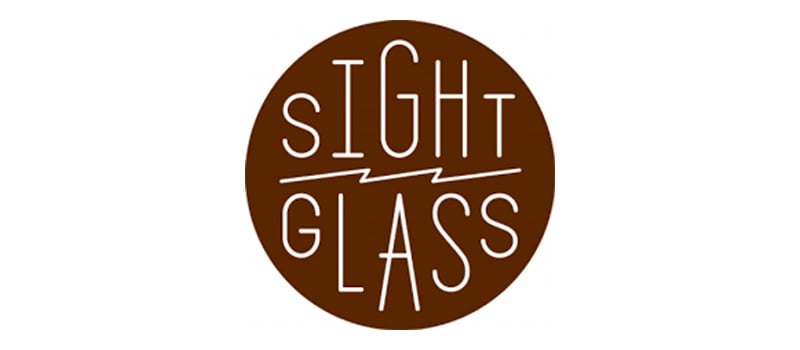 Sibling-owned coffee company in San Francisco, Sightglass Coffee, has attracted our attention thanks to its beautiful logo design. According to its website, the name comes from the viewing window on its vintage coffee roaster, "a sight glass." This may be why its logo is a circle with its name placed inside to simulate peeking through one.
It uses a thin font type and without serifs, making for a classy and trendy look. The design is without other elements aside from the crooked line between the brand name. This is the one to emulate if you want a logo that would look great on a coffee cup or a business card.
2. Birch Cafe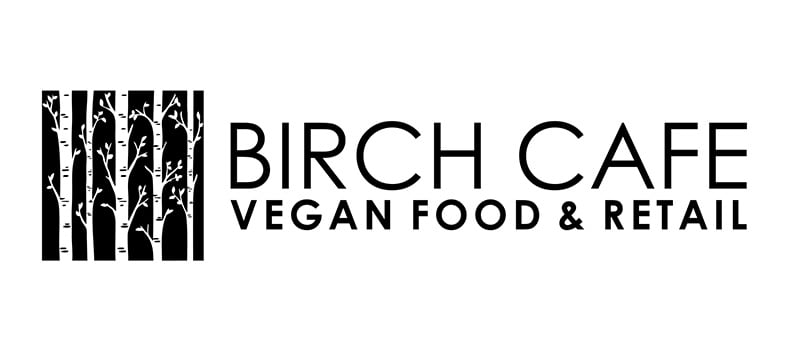 Not just a coffee shop, Birch Cafe also offers yummy treats for vegans. Its logo perfectly represents its brand as it uses illustrations of birch tree trunks. It is an excellent blend of aesthetics and functionality as it is stylish and scalable.
The logo is created using a black font suitable for its elegant and sophisticated image. The font style is simple yet very contemporary. Cafe logos are typically fashionable and modern to go with the trends as most of them use these traits as a come-on for customers.
Get your cafe noticed with a logo
Hire a logo designer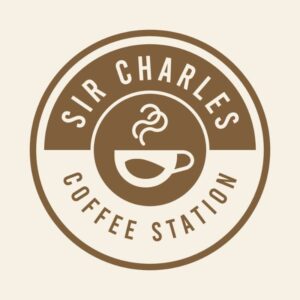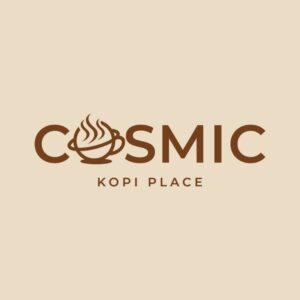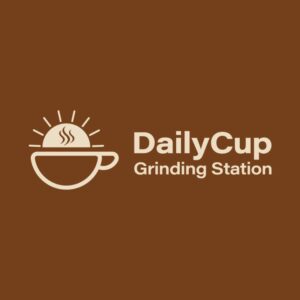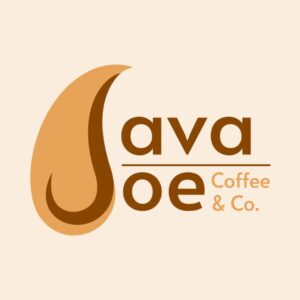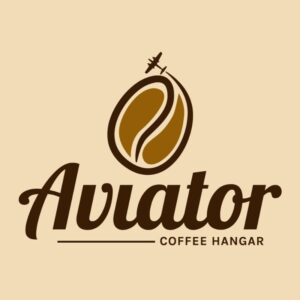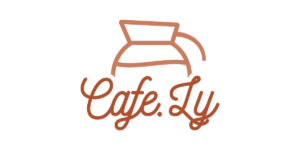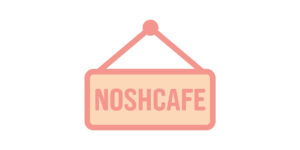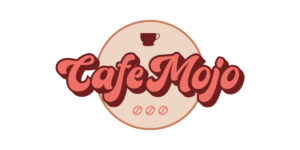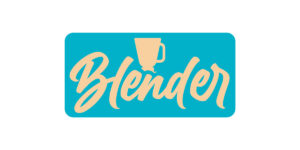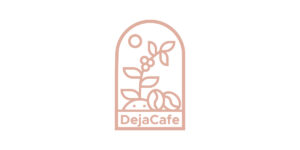 3. Cocoa Cinnamon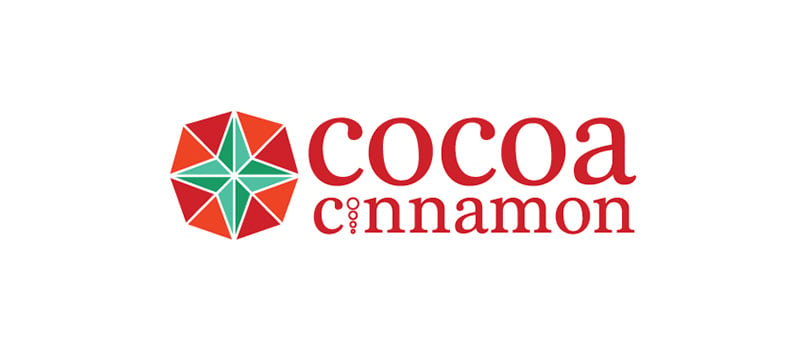 While we usually see brown as the color of choice for cafe logo designs, Cocoa Cinnamon chose to do otherwise. Its logo uses varying shades of red and green that matches its hip and trendy ambiance. It uses lowercase letters for its name, a technique many brands use to connote an open and friendly demeanor.
Much like Birch Cafe, this logo design is scalable even with additional details. If you're looking for a flexible design, you don't have to forego using decorative elements as long as it is not overdone.
4. Publik Coffee Roasters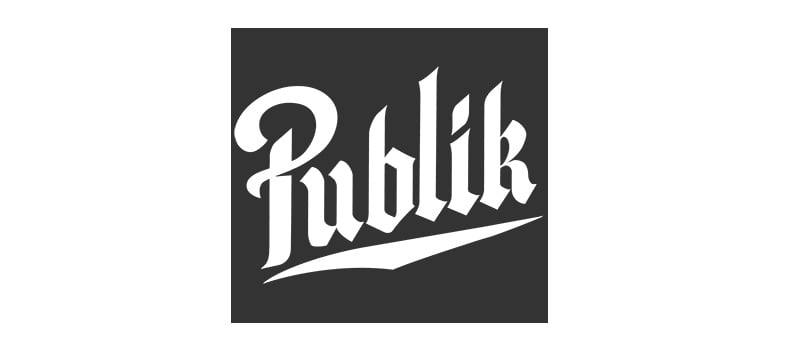 With a hip and stylish web design and cafe interiors, Publik Coffee Roasters has a logo that matches its brand personality well. It uses a modernized old-school font that lends the brand charisma and charm. It has fittingly captured what it says on its website, "Solid coffee. No big business attitude."
The logo has only a single color, a slightly blackish brown, as it left the flashy colors on its website. It has a no-nonsense appeal making customers see it as a cafe without pretensions.
5. Daylight Mind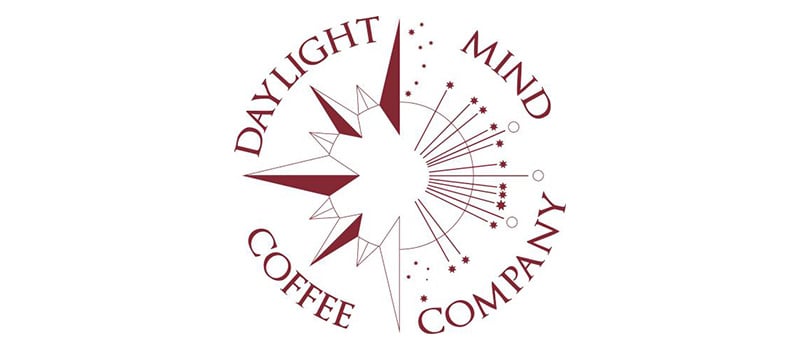 While Daylight Mind Coffee Company has finally closed its doors, it still deserves a spot in this list of the best cafe logos. The logo has a dreamy feel to it with the stars, circles, and pointy objects in it. It uses very thin lines that seem to whisper the brand name and logo.
The font choice is as whimsical as the illustration, which adds to its captivating aura. The color red also fits quite well as it associates the brand with love and religious fervor, even if it has already bid goodbye.
6. Slow by Slow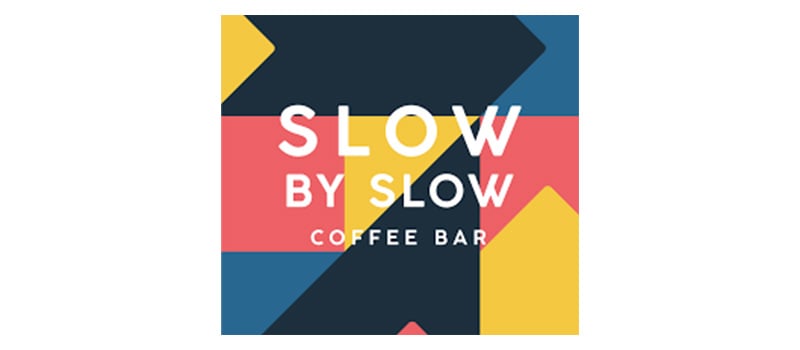 Another cafe that isn't afraid to use bright colors, Slow by Slow, has a logo that's as vibrant as its personality. It serves unique drinks by adding seasonal housemade syrups such as Thyme Latte, and Juniper Fizz, aside from traditional coffee recipes. This experimental nature is clearly shown in its cafe logo design.
The logo uses red, yellow, and two shades of blue, the exact combination you'll also see on its website. Overall, this logo design sits harmoniously with the cafe's brand identity, resulting in a solid and tight company image.
7. Beantown Coffee Co.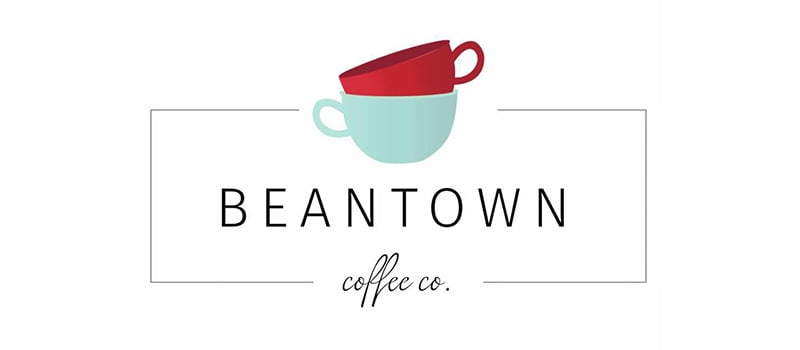 This coffee shop in Canada has a clean and crisp logo design that is refreshing. Beantown Coffee Co. uses a minimalistic approach in all its design assets, from its product photos to social media graphics. Its logo, for one, uses a good ounce of white space that adds a breathable allure.
The logo design has an illustration of two cups with light and airy colors. It doesn't have many details, which adds to the appeal. Even the font types used are straightforward, with a script type at the bottom of the design to complement the basic one above.
8. Tandem Coffee Roasters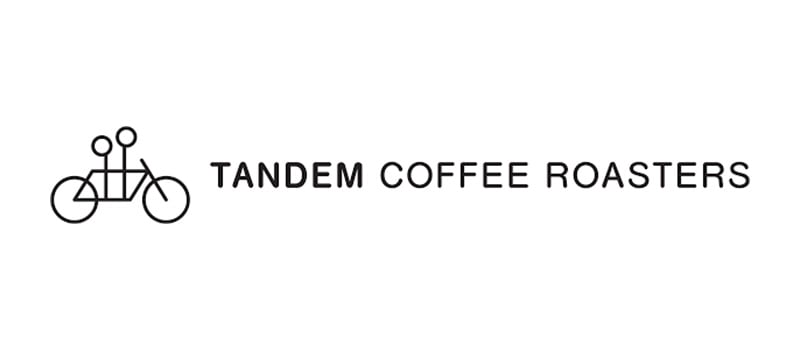 Speaking of minimalism, Tandem Coffee Roasters seems to have mastered it with their cute and charismatic logo. It features two riders in a bicycle with the brand name beside it. The word Tandem is written in bold to emphasize the brand, an excellent way to do so without using a different font.
The simplistic nature of the logo makes it flexible, versatile, and highly scalable. Imagine seeing it on a table napkin, a business card, or an event poster. It uses only black, which adds elegance and a bit of mystery to the design.
9. Sunergos Coffee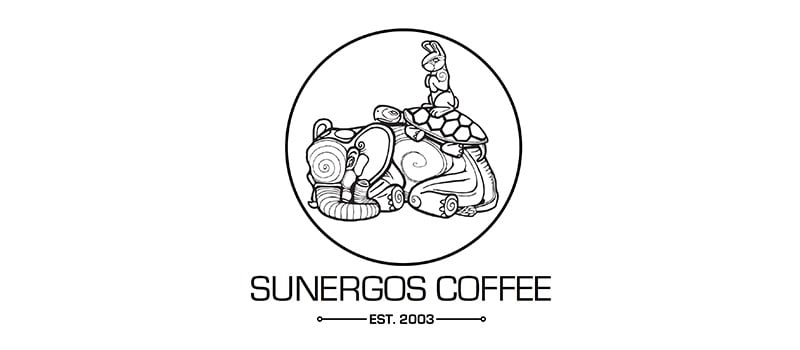 Not only is Sunergos Coffee's logo beautiful, but it is also meaningful. According to its website, the elephant, turtle, and hare symbolize peace between creatures with vast differences. Even the name of their coffee shop speaks about this merging as it means "working together" in Greek.
The logo uses only black for the image and the texts. The illustration uses thick and thin lines to add interest. The font used is plain but very readable. While many logos will go for as few details as possible, this one is a great exception to this rule.
10. Twenty Below Coffee Co.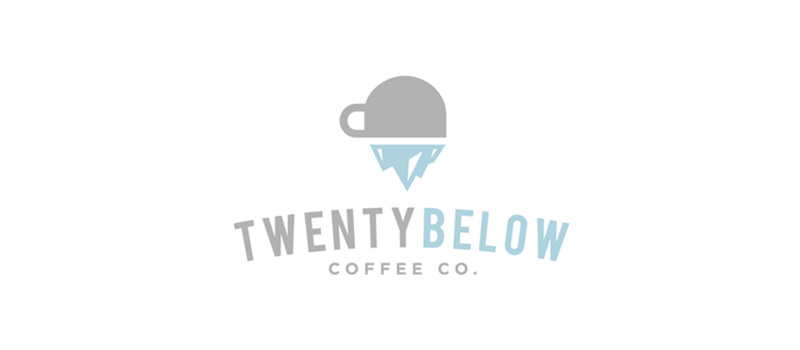 This thriving cafe's name is Twenty Below Coffee Co. and has leveraged symbolism to tell the company's story. Its logo is that of an upside-down coffee cup with an iceberg underneath it. This, along with its color choice, all point to a cold temperature, as the brand name implies.
The design is cleanly crafted, adding a modern charm and a distinct style that befits the brand personality so well. Even the font choice is suitably chosen as it gives an air of meticulousness amidst the simplicity of the design.
How We Do It at Penji
Cafe logo designs are some of the most requested here at Penji. Because of this, our graphic designers have gotten quite adept at creating them. Below are a few examples that you can also get inspiration from:
1. Cafe.ly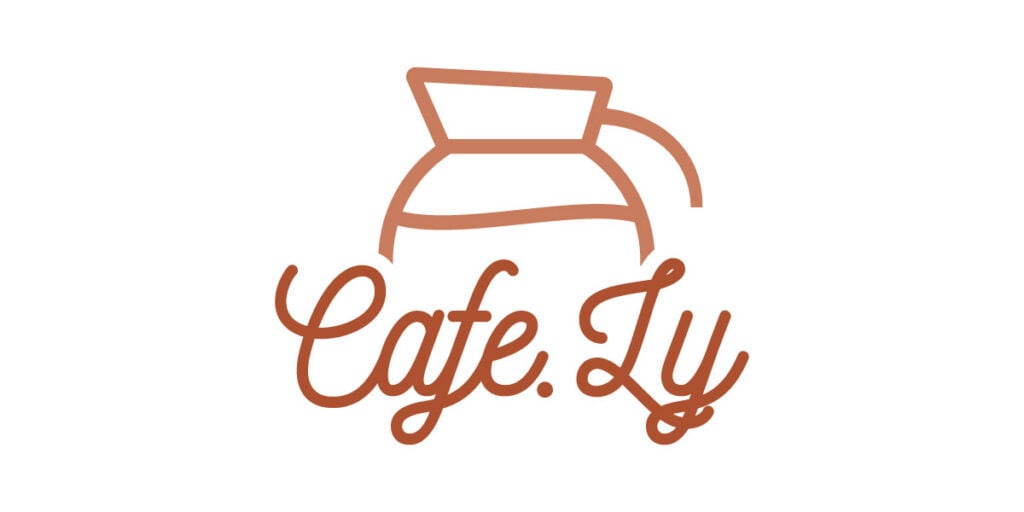 This cafe logo design uses a coffee pot as its main identifying element. The Cafe.ly logo uses a linear approach making it scalable and easily visible even from afar. The script font adds an aspect of class and elegance that blends well with the illustration.
2. Nosh Cafe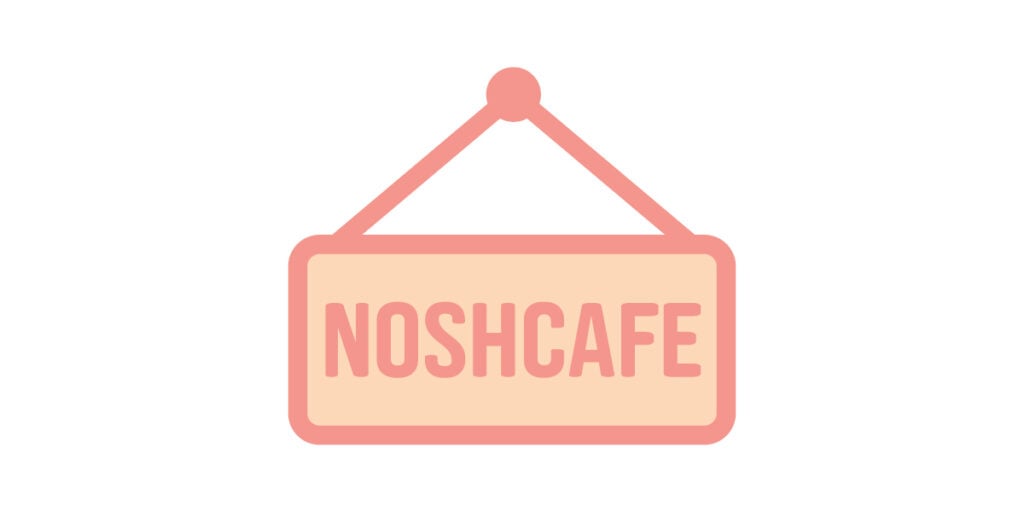 This clean and cute logo design for Nosh Cafe is reminiscent of adorable characters from Saturday morning cartoon shows. Thanks to its pastel colors, it evokes happy, joyful, and light emotions, which suits the brand well. The font type has rounded edges to add to the design's exquisite softness.
3. Cafe Mojo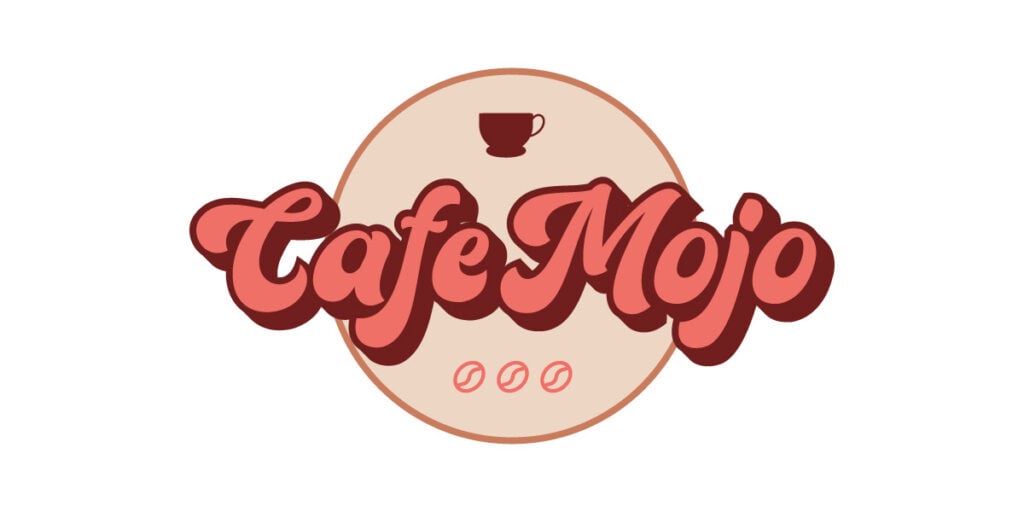 This logo design from Cafe Mojo has a bright and trendy appeal with a font type that spells fun and good times. It has used brown as one of its colors but added a twist in the form of pink. This adds a youthful glow to the design, which is ideal for calling the attention of young customers.
4. Blender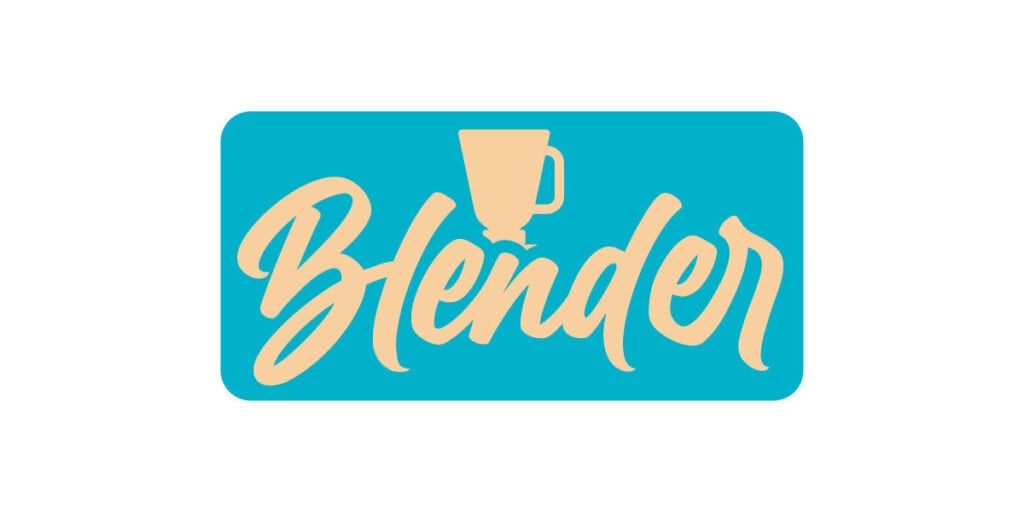 From the brand name to the logo design, Blender has chosen to steer clear of the norm. It doesn't use browns or similar colors and instead uses a bright palette. This is a design fitting a trendy cafe that offers unique and bespoke items on its menu.
5. Deja Cafe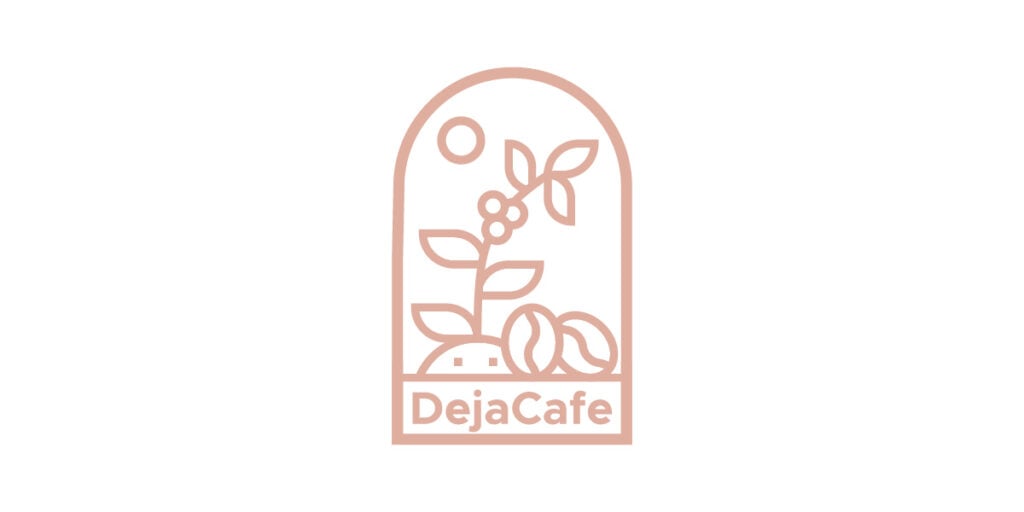 Looking like an arched window, this logo design made for Deja Cafe has a coffee plant and beans. It uses an ashen brown color that gives the design a quiet charm and heartwarming appeal. The font is a sans serif type that is simple yet perfect for the overall design.
Final Thoughts
The coffee shop business is one of the most competitive industries as we can find one on every street corner. This makes designing a logo for it a challenging task. You must do your best to develop a logo that will differentiate your brand from the competition.
And with a design service like Penji, you can achieve your goal of standing out from the competition with compelling branding designs. Request as many logo designs as you need. Plus, you can submit designs for other branding visuals, such as business cards, packaging designs, and more! Sign up for Penji here and enter this code: INSPIRESB15 to get a 15% discount on your first month.
But if a subscription isn't ideal for you yet and you want to see what Penji can do for your logo, you can browse on our Marketplace! Get designs for one-time projects here.