Nike's marketing strategy is an archetype for all sports brands worldwide. Nike's brand strategy isn't about highlighting the brand's quality products. If anything, that's the last on Nike's marketing strategy list. However, the brand sure knows how to capture its audience's attention by integrating these five crucial elements. Here's what brands can learn from the Nike brand strategy that is the reason behind the sports juggernaut's success.
1. Strong branding reinforcement
Nike's advertisements don't only consist of excellent graphics and clips. If you notice, there is strong messaging that reinforces Nike's branding. The ads also highlight the brand's mission and vision to empower athletes worldwide. The brand ensures that every ad puts its mission statement in the limelight by including excellent copy.
More often than not, Nike's copywriting is succinct yet packs a punch. However, there is one main ingredient in Nike's messaging: to "bring inspiration and innovation to every athlete." Nike encourages anyone with a body, able or disabled, to maintain sports and an active lifestyle. The brand slogan says, "if you have a body, you're an athlete."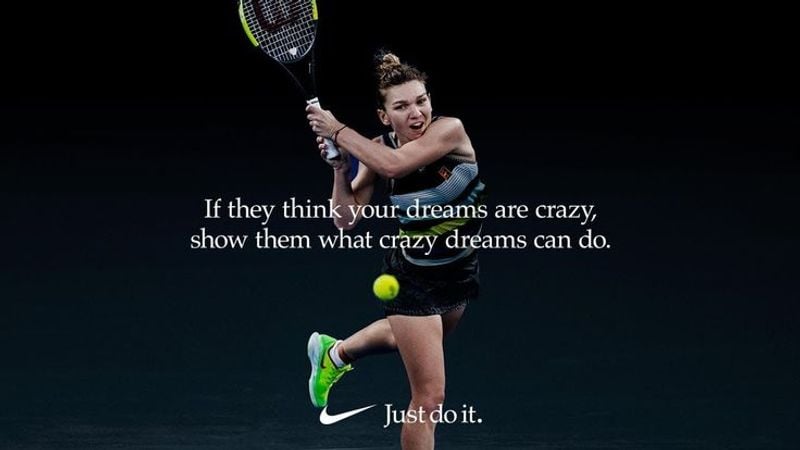 The "Just Do It" campaign is one such example of reinforcing Nike's mission. It motivates people to go chase after their dreams and discover their maximum potential. Aside from this copy, Nike also banks on succinct motivational quotes that suffice in the world of advertising. Here's an example of a Nike ad that shows a tennis player on a black background with the Nike logo and the phrase "Just Do It" at the bottom.
The image is coupled with the caption, "If they think your dreams are crazy, show them what crazy dreams can do." It's a great inspiration for those doubting their dreams and goals.
2. Emotional marketing
If you can describe the Nike brand strategy in one word, it's "emotional." You can't deny that seeing Nike's video advertisements will tear you up. The brand has a strategic way of instilling emotional appeal in every ad—even the still ones.
Nike's emotional marketing in ads emphasizes five human emotions that everyone can relate to. These are:
Pain. Nike advertisements show the pain and suffering that every athlete goes through. The brand points out the athletes' struggles and the various hardships of maintaining an active lifestyle and excelling in their sport.
Strength. Once the athlete realizes that he can achieve his dreams if he works hard for them, Nike highlights the power of every athlete. This is the stage where the athlete bounces back and trains regularly, with motivation in mind.
Doubt. In every Nike ad, you'll notice that the brand accentuates doubt in every athlete. That's because doubt is inevitable when facing challenges in life. This stage will depict some failures and mistakes that could hinder the athlete's progress.
Rededication. The next stage is rededication once the athlete discovers his potential and sees the rewards after achieving his dreams.
Joy. The final stage is when the athlete triumphs amidst all the hurdles he has to face. The happiness and joy are accentuated after reaching their dreams.
This Nike video advertisement, called "The Last Game," showcases all these five stages.
3. Diversity and inclusion
The beautiful thing about Nike's marketing strategy is that every athlete from various cultural backgrounds, ethnicities, gender, and age can relate to their ads. And this is due to Nike's inclusivity campaign.
Catering to all athletes in different sports is an excellent way to become an authority in the sportswear and footwear niche. Moreover, Nike also targets athletes with diversified demographics and psychographics. From an 11-year-old student to a 50-year-old mom, Nike knows how to keep an extensive reach. Nike has become a multi-sports brand worldwide because they don't focus on one sport or group of athletes. The brand connects with different athletes in various sports worldwide, which is the reason why the brand has become the go-to footwear for most sports enthusiasts.
Here's an example of a Nike marketing campaign, "You Can't Stop Sport." It shows a split-screen of two athletes in their elements, with synced movements to indicate that sports know no bounds. And that no one can ever stop it—not even a global pandemic.
4. Sponsorship and endorsements
Nike collaborates with several celebrities and athletes worldwide for an optimum advertisement outcome. Sponsoring up-and-coming athletes is also part of its marketing strategy. The brand supports athletes in sports teams, organizations, sports leagues, or collegiate sports teams.
Also, the brand has worked with high-profile athletes for maximum reach. Tiger Woods, Maria Sharapova, Rafael Nadal, Neymar Jr., LeBron James, Derek Jeter, and the late Kobe Bryant, to name a few.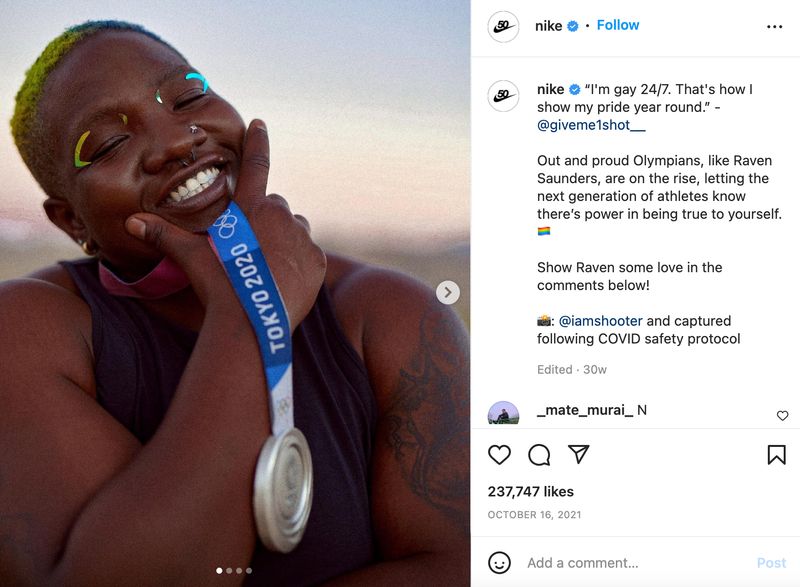 Here's one of Nike's Instagram posts showcasing diversity by featuring a gay American track and field athlete, Raven Saunders.
5. Corporate and social responsibility
Although Nike has been under the microscope due to unfair labor practices and sustainability issues, the brand is ramping up corporate and social responsibility. They take pride in the diversity and inclusivity in their workforce by hiring people of various ethnicities and genders.
Moreover, Nike also created some community outreach programs, including supporting kids to get into sports and an active lifestyle. The brand invested around $89 million in 2020 to encourage more than 17 million kids worldwide into sports and exercise.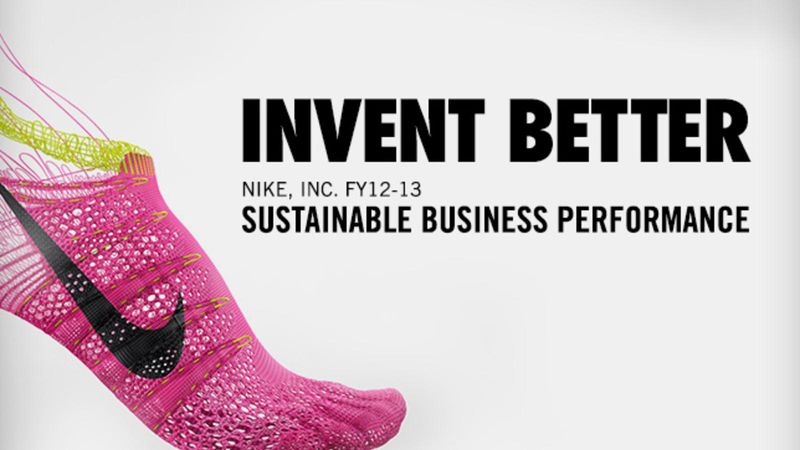 Finally, Nike also includes sustainability programs to ensure its production and supply management aren't destroying the environment. The brand aims to gain carbon neutrality from all its suppliers and manufacturers by 2025 through the Supplier Climate Action Program.
Conclusion
Entrepreneurs in various industries can learn so much from the Nike brand strategy. All it takes is to integrate these five components to ensure your advertisements get the ROI you've anticipated. On top of excellent and captivating ads, brands should always put product quality at the top. And while Nike doesn't overly promote their products in their ads, the brand's reputation does a bang-up job of instilling quality in the minds of its customers.
Finally, featuring highly communicative visuals is another reason for online and offline advertising success. Working with professional graphic designers is recommended because they know current marketing trends and best practices.
Need help with marketing designs? Work with Penji's expert and experience hassle-free unlimited graphic design at affordable fixed rates. Here's a 15 percent discount to get you started.