If you've seen and read about the most expensive NFT art, The Merge, you'd know why NFTs are popular nowadays. It was sold for a whopping US$91.8 million! If this has piqued your interest, it's time to look at some NFT marketplaces to start your NFT trading experience.
What is an NFT Marketplace?
Before we start with the top and most reliable list of NFT marketplaces, let's get to know what it is. An NFT marketplace is a digital platform where you can sell, buy, trade, or store NFTs (non-fungible tokens) that you own. Most of these NFT marketplaces also offer minting services, allowing you to create NFTs of your own to trade.
The Best NFT Marketplaces
As promised, here is our list of the best places to buy, sell, and trade NFTs:
1. OpenSea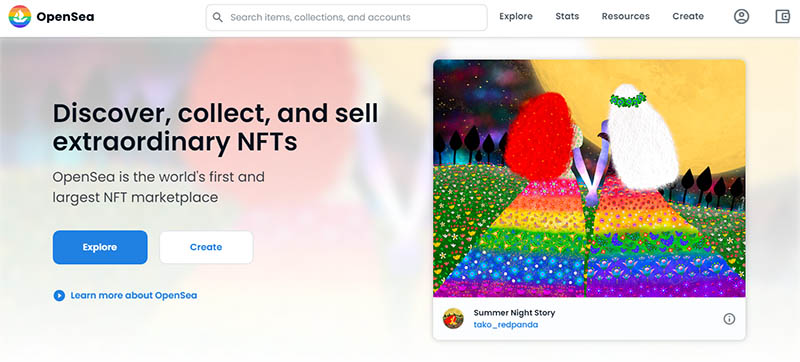 Not only is OpenSea the world's first NFT marketplace, but it is also the largest. It is host to a wide selection of NFTs, from art, music, and photography to trading cards, memes, and avatars. Traders on this NFT platform primarily use the cryptocurrencies Ethereum, Solana, and USDC.
With more than 1.5 million active users, OpenSea has recorded a monthly trading volume of almost $5 billion to surpass its earlier high in August 2021. It has a very user-friendly interface that appeals to first-time NFT traders. This NFT platform charges a fee that is equal to 2.5% of your every transaction.
Pros
It offers one of the highest levels of security
Has the most extensive collection of NFT art styles
Has a mobile app
Cons
You can't use fiat currencies such as the US dollar or Euros
2. Rarible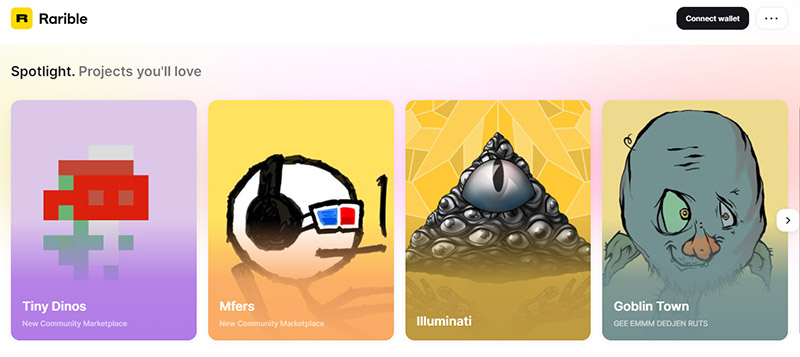 This all-in-one NFT platform is a favorite among content creators, sellers, and buyers. Rarible is the marketplace where Steve Job's first-ever job application cover was sold. So if you want diversity in NFT arts, this is a great platform. Traders on this platform use the cryptocurrencies Ethereum, Flow, and Tezos.
In 2021 alone, Rarible has acquired more than two million active monthly users. It has reported a trading volume of over $200 million. Rarible has its native token, RARI, allowing its holders to vote on company decisions and policies. This NFT platform charges a flat 2.5% fee on every transaction, plus gas fees.
Pros
Lets you integrate with OpenSea to broaden your market
Allows users to trade using fiat currencies via credit cards
It has one of the best royalty systems
Cons
Requires an ETH crypto wallet to deposit and withdraw
3. Nifty Gateway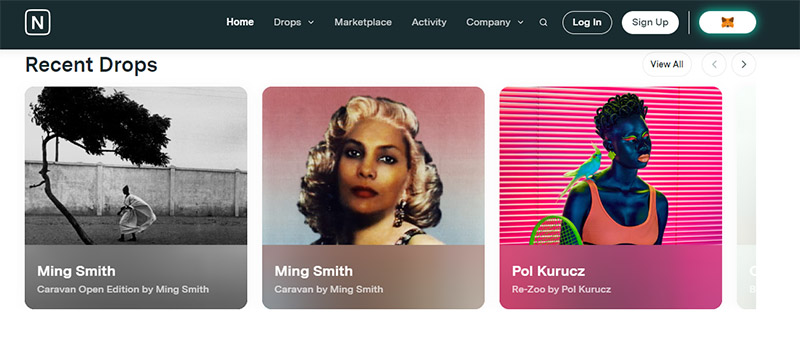 We mentioned The Merge at the introduction of this article, and if you're looking for Nifty Gateway's claim to fame, this is it. This platform is known for hosting and selling the most expensive and exclusive NFTs. Its focus is on artworks, specifically those created by celebrities and top artists.
In March of 2021, Nifty Gateway has reported at least $367,447,501 in sales and more than $133,036,894 in this month alone. This NFT marketplace charges one of the highest transaction fees of 15%. However, this amount pales in comparison when you go to a physical art gallery.
Pros
Home to high-profile content creators
Accepts fiat payments through credit and debit cards
Easy to navigate user interface
Cons
Has the highest transaction fees
4. Binance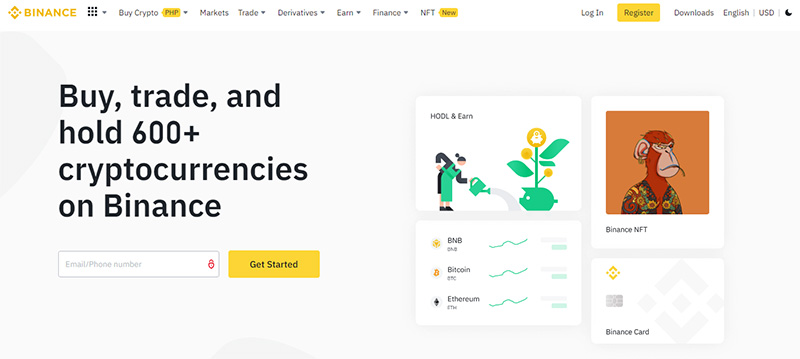 One of the most prominent places to buy and sell cryptocurrencies, Binance has added its very own NFT marketplace in 2021. It offers the usual NFTs you'll find on most platforms, such as artworks, digital collectibles, and gaming items. For users in the US, you need to go to Binance.US, its partner site, as it is available in only 43 states.
One tremendous advantage Binance has over the others is its low transaction fees. It will charge you a 1% trading fee. The marketplace boasts 28.6 million active users and an annual exchange volume of $7.7 trillion for 2021.
Pros
Offers the cheapest transaction fees
Allows users to trade over 500 cryptocurrencies
Wide selection of transaction types
Cons
Not available in all US states
5. NBA Top Shot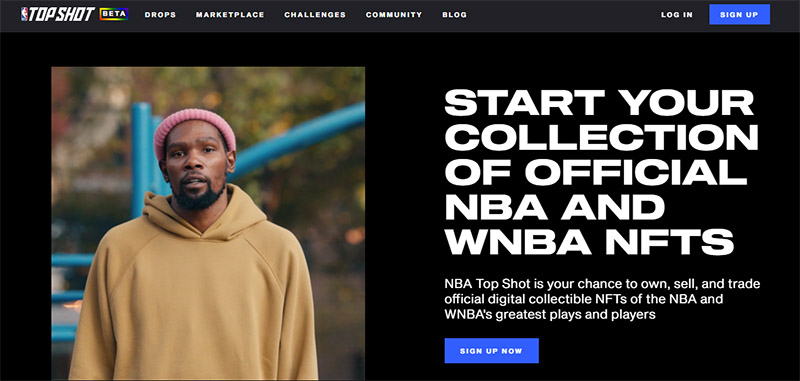 For basketball fanatics, this is the NFT marketplace for you. NBA Top Shot showcases NFTs of top moments in basketball history. Here, you can buy videos and art for the NBA and the WNBA. This is where the LeBron James slam dunk video was purchased for $208,000.
In September of 2021, NBA Top Shot recorded more than a million active users. It had exchanged a total volume of nearly $1 billion in all of its existence. For each sale, NBA Top Shot deducts a 5% fee split between the NBA and its partner Dapperlabs.
Pros
Transaction and payment processed are easy
Great collecting experiences for basketball lovers
Controlled supply of the products to ensure value
Cons
Long verification process
6. SuperRare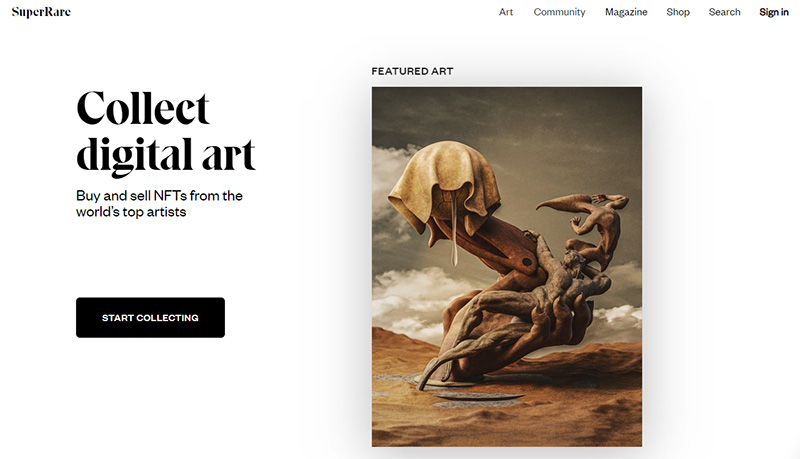 Touting itself as "Instagram meets Christie's," SuperRare is a crypto and NFT marketplace that hosts a curated selection of digital art created by well-known artists and budding creators. It is considered a high-end platform that positions itself as an NFT art gallery. This marketplace is particularly selective with its submissions, barring "meme" style NFTs and assuring buyers of higher-quality purchases.
SuperRare has recorded a total volume sales of $163.87 thousand, with the average price of an NFT being $3.2 thousand. SuperRare charges a 15% transaction fee the first time an NFT is sold on its primary market. It then deducts a succeeding fee of 3% for all purchases, which the buyer pays.
Pros
Offers high-quality NFT art
Allows higher royalties for artists
Runs a primary and secondary market
Cons
Sellers pay high premiums
Final Thoughts
Finding the best NFT platform depends primarily on what you want to trade in. Several marketplaces have popped up, and starting your NFT trading journey can be confusing. This list of the top and most reliable NFT marketplaces will hopefully help you find the best one for your needs.
For graphic design, the top and most reliable partner would be Penji. If you need to create NFT art, work with our talented designers and have them make some for you. You can then go to your favorite NFT marketplace and get them minted. Watch our demo video here and sign up through this link to get you started.