As the year draws to a close, don't let your marketing efforts come to a halt. Get a head start on the New Year by planning out your promotional strategies in advance. If you're still searching for inspiration, check out these fresh and festive New Year promotion ideas to keep the holiday cheer going strong.
While you're here, download these FREE New Year's Eve graphics for your campaigns or activities. You're reading that right. Yes, these graphics are totally FREE, and you can use them for all your promotional activities, posts, or visuals before welcoming the New Year. Get it now here.
Launch a New Product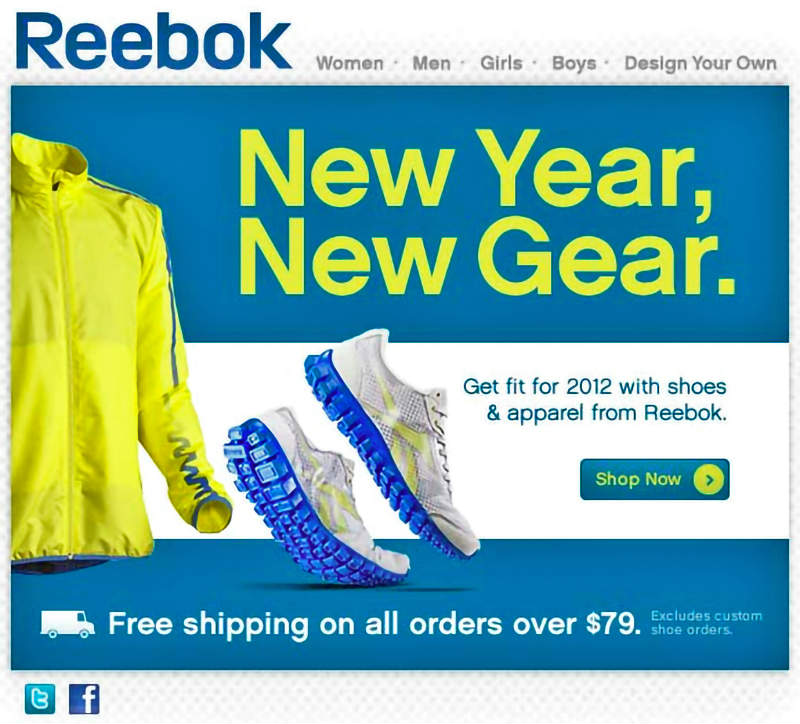 New Year's is for new beginnings, and what better way to start the year than launching a new product? Create dedicated New Year promotions for this that will lead to its launch in January while the spending mode is still at high levels. This 2012 promo from Reebok is one such example.
After the rush of shopping and eating during the winter holidays, people will be determined to trim down the accumulated flab with the resolution of going to the gym. This is a great time to encourage them to buy new exercise gear, hence Reebok's product launch.
Social Media Greetings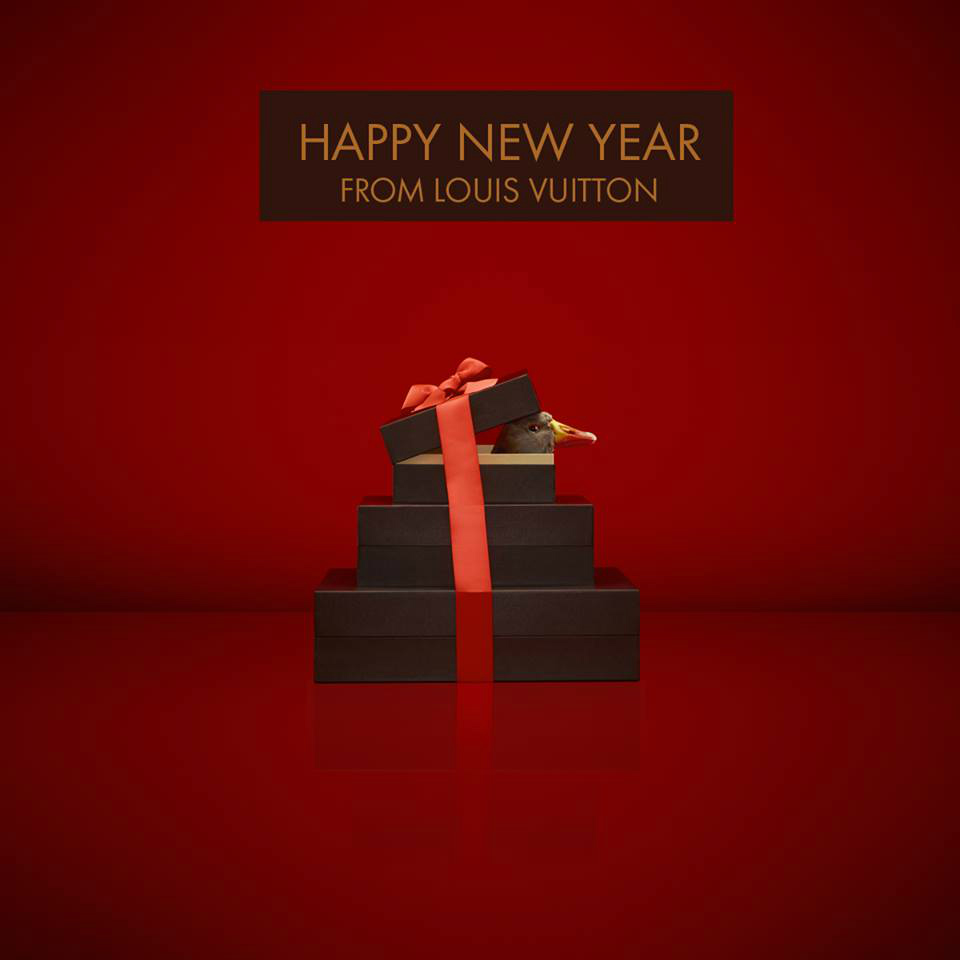 Ring in the New Year promotions with holiday greetings on your social media platforms. Create posts that are eye-catching to boost engagement and increase brand awareness. Take this New Year social media post of Louis Vuitton, and you'll understand what eye-catching truly means.
Social media is an excellent way to market your business, and a creative post can go a long way in keeping you connected with your target audience. You can also change your profile pictures or cover photos for the New Year. Giving them fresh content every so often will help them remember you and get new prospects as well.
Send Emails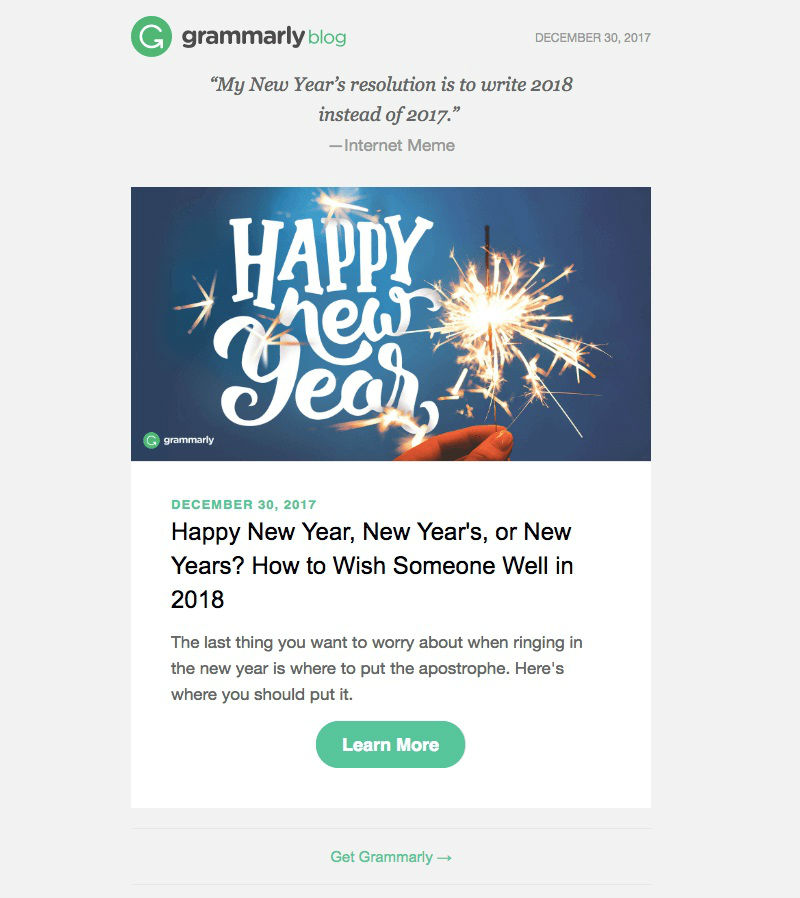 For a more personalized approach, send your customers a New Year email. This will help build trust and gain loyalty, as this will show them that you care for them. With an attention-grabbing subject line coupled with great graphics, emails are surefire ways to get them to notice you.
You can also add a discount or promo and send them to a select few, your most loyal customers. This will give them the feeling of exclusivity, and since they're already your customers, the chances of them coming back are very high. This email from Grammarly will give you inspiration.
Print a Calendar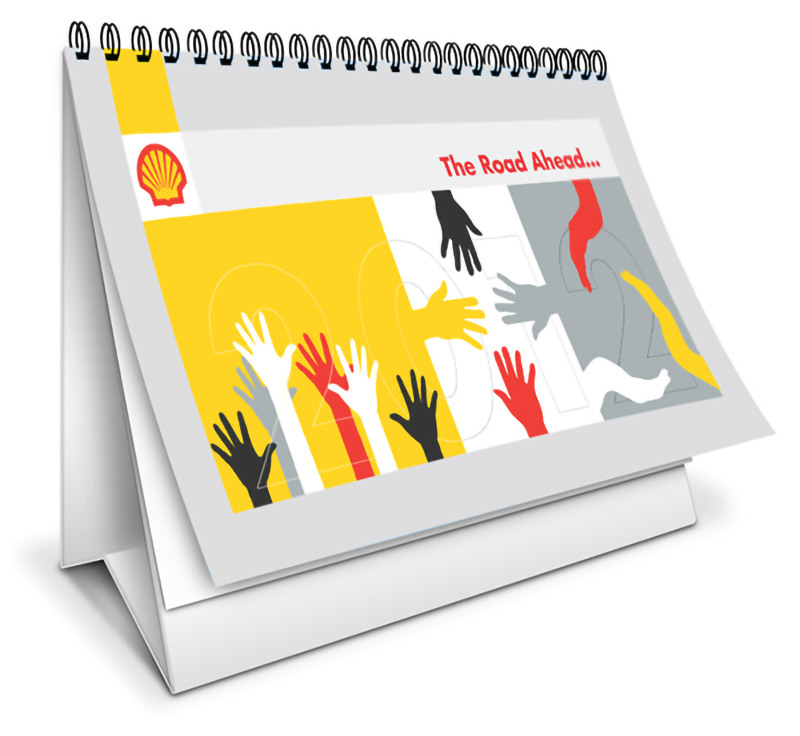 This coming 2020, why not print a calendar with your name and logo and give them as freebie or as gift from a holiday purchase? Calendars specifically designed for your brand, such as this one from Shell in India. You can show your creativity with 12 different designs featuring 12 of your products or services.
Think of it as a gift that keeps on giving, your customers will have you in mind for the next 12 months. That's advertising for one year for a very affordable price. You can also have them as printables that your customers can download from your website.
Host a Countdown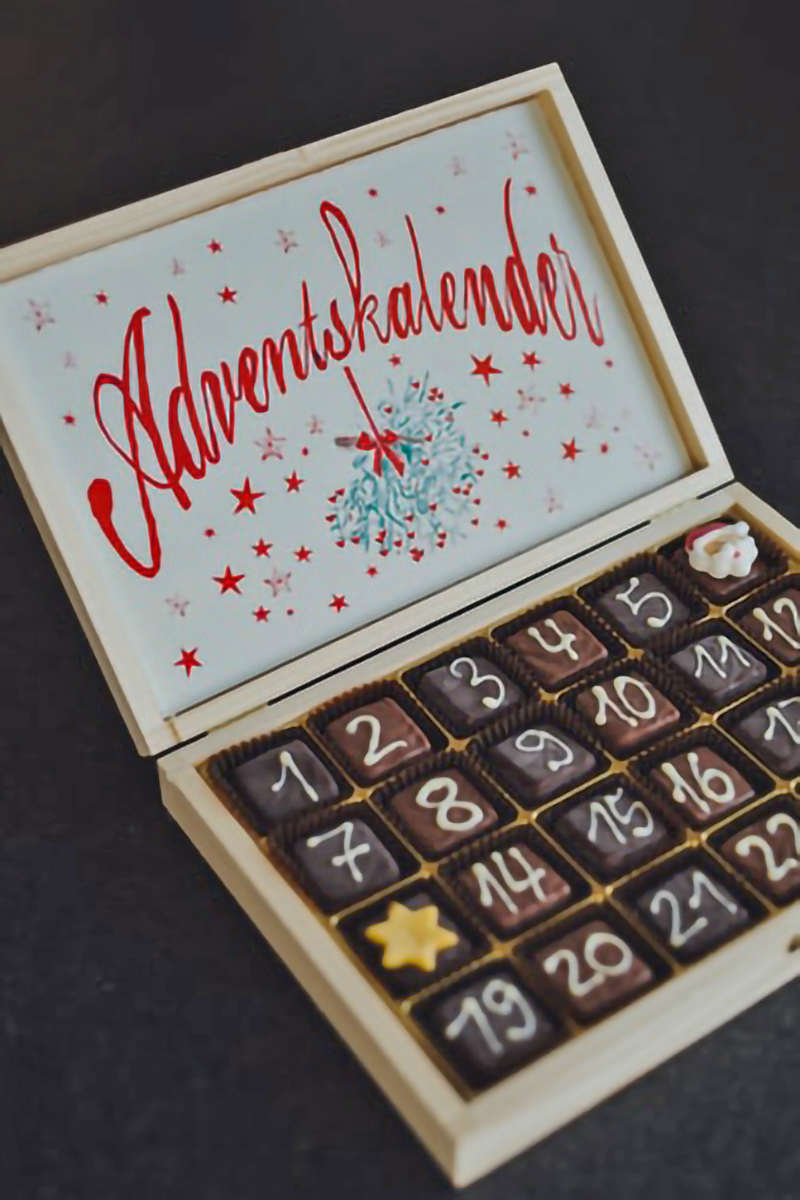 Get inspiration from advent calendars and host a New Year countdown event on your social media platforms. You can hold a contest and give away prizes or discounts whenever they buy from your store. This is great for engaging your followers and getting your prospects' attention.
Ask people for ideas for your business, and the best ones get the prize. You can do this a few days before the New Year to build up the excitement, which will lead them to your store event or promo. Explore and experiment with ideas on what you can do for the contest and what the corresponding prizes will be.
Host a Party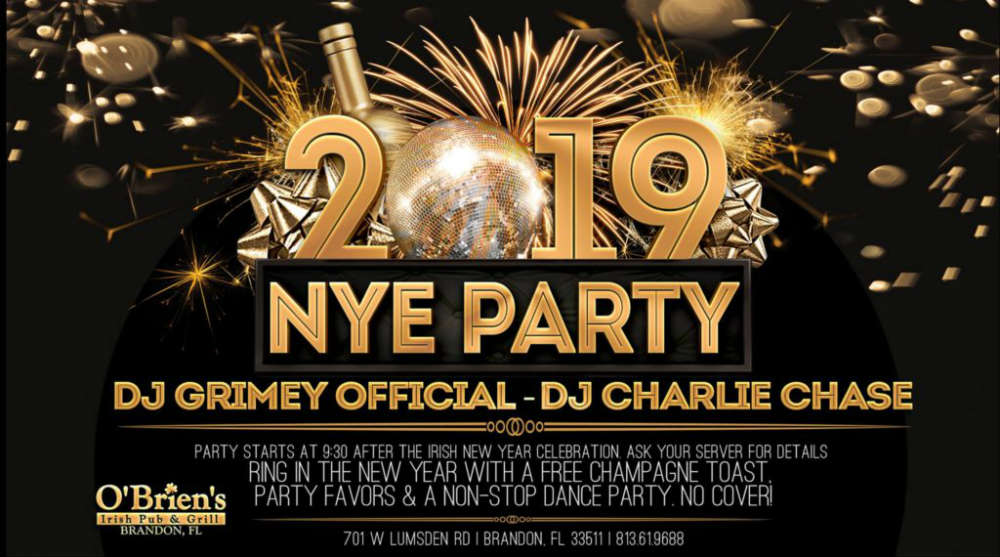 Parties are big this time of the year, and a lot of people look for events they can get into to usher in the New Year. You can host one and invite your customers for a night of music and fun. If you're on a limited budget, you can organize an event and invite other non-competing businesses to join you.
This will be good for creating brand awareness as well as making connections with local businesses that you can partner with in the future. Make sure that you advertise the event on social media just like what O'Brien's Irish Pub Brandon did in 2019 with this invite.
Have a Clearance Sale

Have a sale on New Year's day and have people coming out of their party slumber. While most businesses have ended their sales, get one started so that people will flock to your store, leaving you the only one who is still offering bargains. Take a cue from Dillard's New Year Clearance Sale when they offered big discounts for a lot of their merchandise.
The sense of urgency will entice people to shop and spend their money on you. Not only will this boost sales when others have already ended theirs, but this will also give you the chance to clear out your inventory. You'll easily get the old stocks out to get your storage ready for the new ones.
Create Awesome Content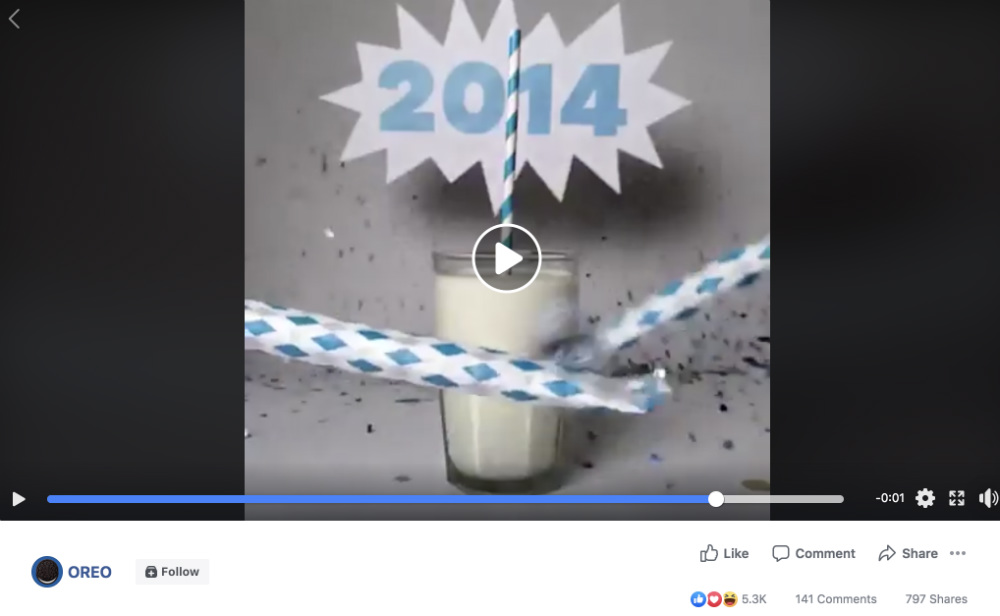 Write stories about the New Year and post them on your social media platforms. Provide content that will be valuable to your followers' lives. Or have them entertained with short videos that are filled with wit and humor. This one from Oreo is short but very engaging.
You can also ask your customers to send you their own content or stories of how your products made a difference in their lives. This will act as testimonials that are very good in gaining the trust of your prospects. Plus, it builds loyalty among your repeat customers.
Decorate Your Store
When you have a brick-and-mortar store, you've probably decorated it for Christmas. To extend the holiday spirit, why not decorate your store with a New Year theme? Have a big 2020 sign on your storefront or a landing page with a fireworks display as a background.
You can add all these New Year promotions to your marketing strategy. However, to make a bigger impact, getting professional-quality graphics is highly recommended.
Use Penji for Your New Marketing Promotions
Speaking of professional graphic designers, Penji is the right team that could help you. The platform is easy-to-use, and anyone can request designs right away. All you need to do is choose a plan that best fits your budget, and you're all set. Also, if you want professionally designed visuals, you just need to follow three steps.
Click New Project Button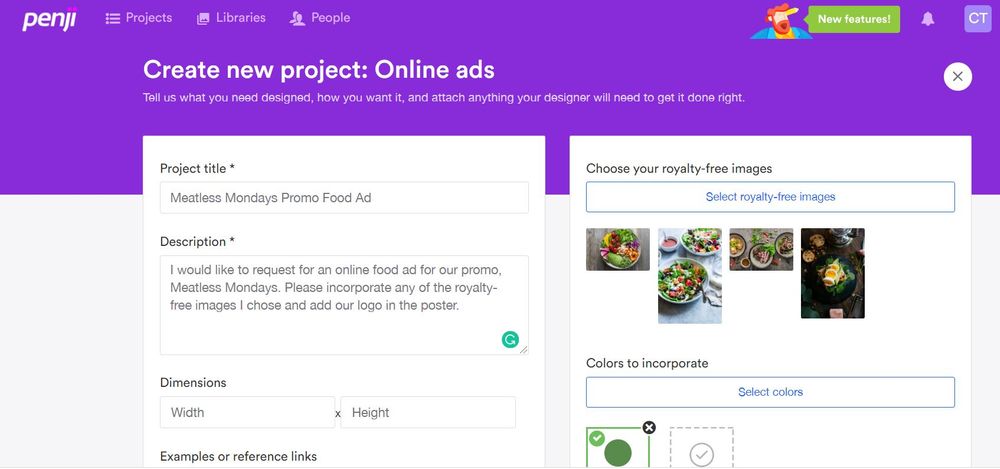 Once you are already in the platform's dashboard, find the New Project button. It's easy to locate and can be found at the top right corner of your screen.
When you are already on the next page, type all the design or project specifications. You need to be as detailed as possible because that's where your designer will get inspiration from. If you have links and other images, you can send those as well.
Don't worry because there are guide questions for those who are not aware of the information you need to include in your request.
Ask for Revision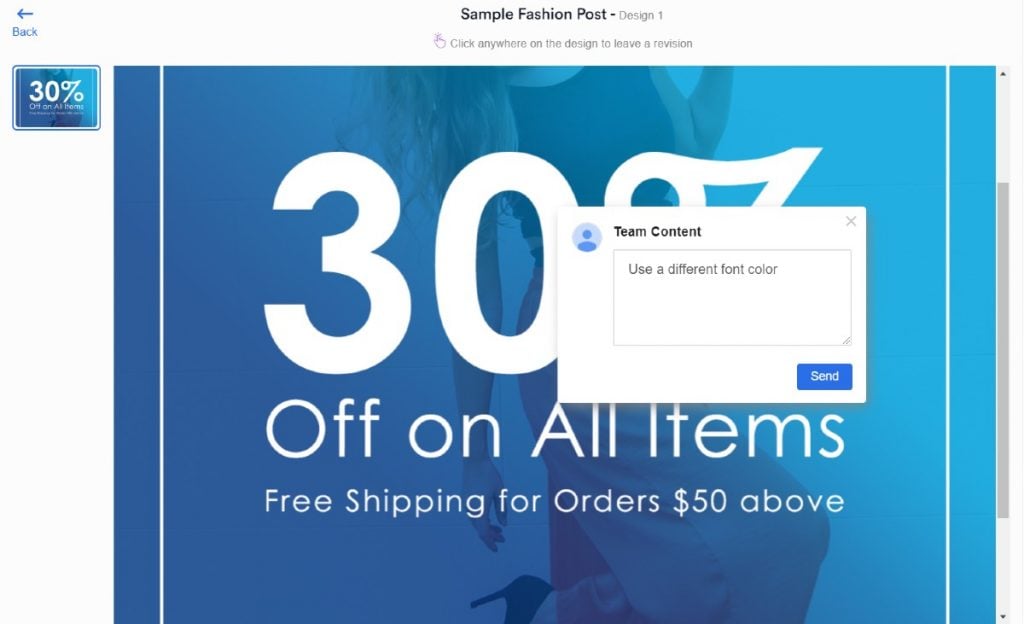 The first draft will be submitted to you within 24 – 48 hours. Once you have it, you can enlarge the image and check for details that you wish to be changed.
Sending points for revision is easy because you can just click the image, and a comment box will appear. Type your feedback and send it back.
Download and Start Promoting this New Year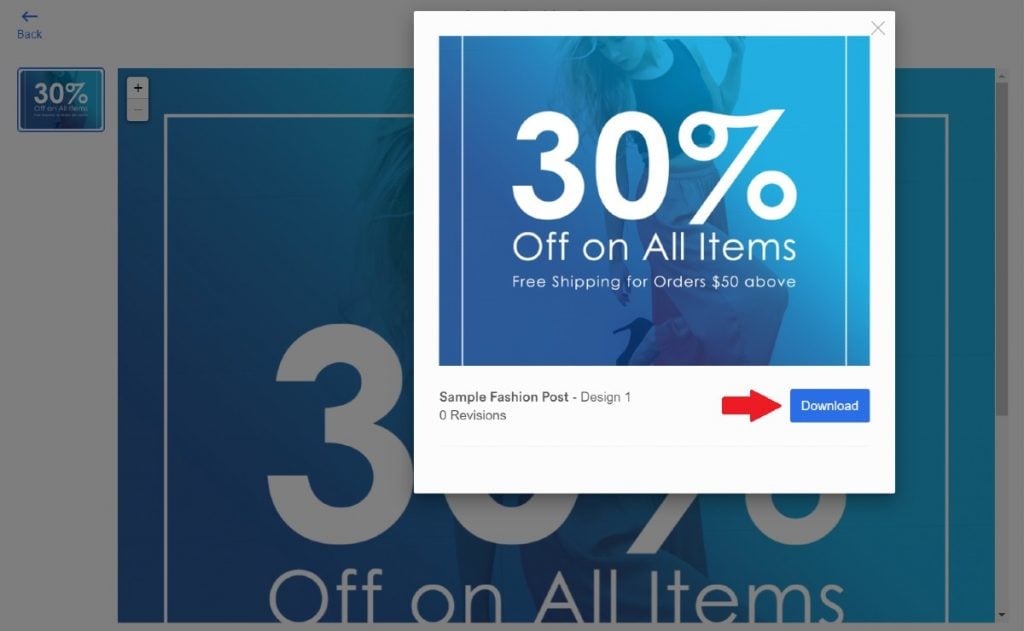 When you are satisfied with the output, you can download it from the app whenever you can. Start promoting your business and end the year with a bang.
Not yet convinced? Click here why many businesses choose Penji, and select one of their design plans to get unlimited graphic designs.