Globalization has been great for businesses as boundaries were forgotten and cooperation with people worldwide became a reality. However, it has proven to have a few adverse effects as standing out from the competition has become more challenging than ever. This is the reason having an artist on your team can help your brand overcome this dilemma.
How Important is Art for Brands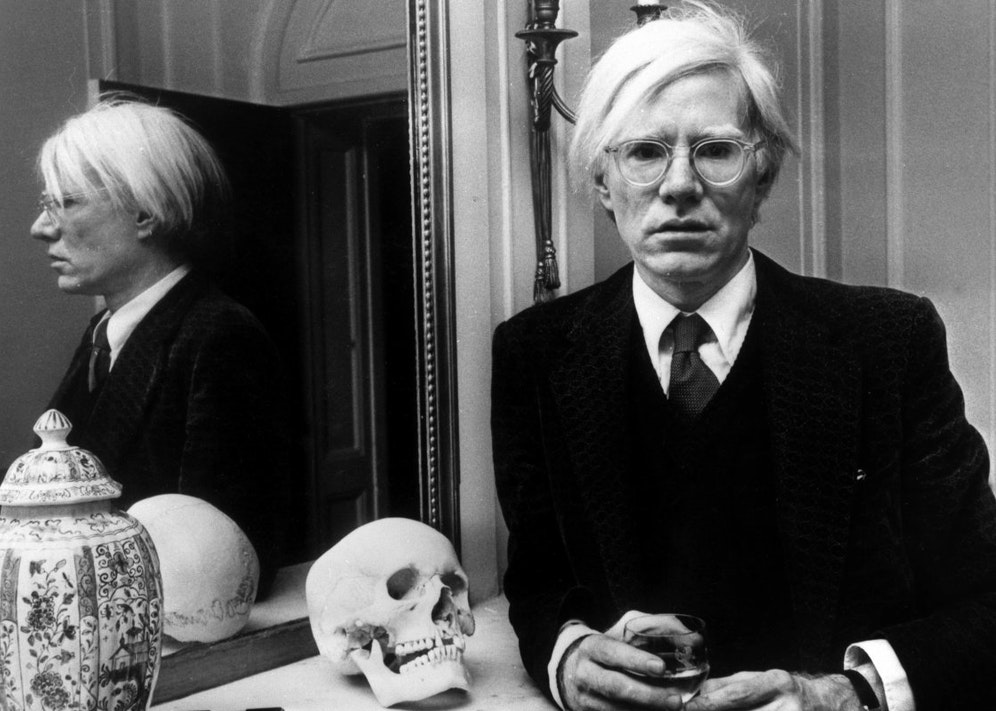 Andy Warhol was once quoted as saying, "Making money is art and working is art and good business is the best art." This exact statement may probably define the fact that business and art have a long-standing relationship, and today, it's become stronger than ever.
Nowadays, we see more and more brands, especially the bigwigs (Nike, Uniqlo, et al.), becoming patrons of the arts, and for good reasons. BMW has been doing it with their Art Cars since 1975, but recently, we see more of these top brands making substantial investments in the arts.
These brands are venturing further into artistic-based communications in the hopes of cutting through all the noise. They are using art in their branding to reflect their design-conscious consumers. Art in branding offers more diversity which helps with the much-needed differentiation.
By using art for branding, a business creates a looking glass into their goals and objectives that corporate design can't. Art can help a business stand out from the saturation and go against what we're used to. And as art can stir emotions in humans, it's a beautiful way to get the attention of prospects.
In a nutshell, here are some of the reasons how art is essential for brands:
Art can intensify a company's identity – art in branding can show how you want to be identified
Art can inspire and motivate – art can brand your company culture, products, and services
It is a global language – it connects people and ideas
Benefits of Hiring an Artist
Artists are some of the most passionate beings on the planet. They toil over their art until they get it right and give meaning to everything they touch. And a world devoid of art is a world nobody would want to be in. This is the same way when managing a business.
There are no cutting corners with bringing life to a brand. You have to have an artist on your team. Here are some of the best reasons why you need an artist for your brand:
Adds the Special Sauce

Absolut has been getting artists to design their vodka bottles since 1986. It's the same with PepsiCo's LIFEWTR that uses bottles with artworks that are deemed collectibles. There are many more examples of brands that have started tapping the talents of artists for their brand packaging. The bigger question would be, why shouldn't you?
Art and commerce have always had a solid and close relationship. This may be because art evokes emotions. And emotions influence how consumers purchase. In this regard, artists are adept at creating work that evokes desire and draws in the eyes. Power in their jobs can help businesses bring in revenues and move them upward to success.
Gets You Ready for Cultural Shifts

The same globalization that frees the entrepreneurs from barriers is also the same globalization that places them in a brand existential crisis. This is because culture is shifting rapidly, and keeping up can be difficult for many. For this, you need someone who not only specializes in branding but is also engaged in producing culture.
Business owners are running out of new ideas to market their brands and may resort to the same strategies that produce the same results. They are then losing out on new opportunities to get that competitive advantage. Their minds are opened to blind spots that they never realized they had with an artistic eye on their side.
Assures You of Differentiation

Absolut's marketing strategy has undoubtedly stood the test of time as decades and bottle design variations later, they're still doing it. Their designs are anticipated, applauded, praised, and have become an icon in its industry. All these thanks to the imaginative minds of artists who give life to their bottles.
Furthermore, consumers are bombarded with thousands of advertisements each and every day. This has significantly reduced the impact of advertising, especially traditional advertising. This factor is what prompted companies to think of new ways to get attention and make people buy. As a result, they now turn to the arts to pique the interest of prospects.
Projects Your Vision of Quality

As mentioned above, artists are passionate people. You probably won't find an artist that would not care about the quality of work they produce unless they're impostors and only want your money. But if you have a genuine artist working on your brand, you give out the message that you care about the quality of your wares.
In this day and age that competition is cut-throat, you need to stand out from the noise. What better way to do this is through unique artwork incorporated into your branding identity. If you're going to promote your brand to the world, make sure that they see real value.
Ups Your Innovation Levels
According to BizNewsAsia, art increases business innovation, productivity, and growth. In an article from 2018, they tell us that businesses that combine art and science outperform those that only stick to science. It increases their chances at productivity, employment, sales, and innovation.
This is because artists are generally observant. They are attentive to what's happening around them and absorb whatever they can to use on their art. This is what makes them helpful for business innovation. They learn new skill sets that can help you keep up with the times and go forward with your brand.
Where to Hire Professional Artists
Now that you've seen how beneficial it is for your brand to have an artist on your team, get to know where to find them. There are several places worth noting, but below are some of the most recommended:
Online Job Marketplaces
Probably the most popular places to go to when you need an artist are online job marketplaces. Here, you can find thousands upon thousands of resumes from a wide array of freelancers. From accountants to logo designers, you can find them here. In addition, you can post your want ads here so you can find the best artist for your brand. Examples are Upwork, Toptal, and Guru.
Portfolio Websites
These are websites that let artists create a portfolio where they can showcase their works. They can add their professional information such as contact details should anyone want to contact them or commission their work. In some cases, these websites have allowed companies to post job advertisements for artists looking for more gigs. Examples of these are Dribbble, Behance, Carbonmade, and PhotoShelter for Brands.
Agencies
A creative agency is a company or organization that helps you create marketing, advertising, and branding strategies. They sometimes work with external partners such as consultants or developers to fully carry out their work for their clients. Examples of these are Pentagram, Landor, and Digital Silk.
Social Media
Not only is social media suitable for socializing, but it can also fill your need for an artist. Find the right one for your brand by joining groups and communities on social media. Also, there are specific social media sites that you can go to to search for an artist. Plus, with the right keywords or hashtags, you can find artists on social networking sites. Examples are LinkedIn, Facebook, Instagram, and TikTok.
On-Demand Graphic Design Services
If you want an affordable option to find an artist, on-demand graphic design services such as Penji are your best bet. Typically, these companies offer unlimited graphic design services at flat, monthly rates. These companies have a team of designers, illustrators, and artists that cater to a wide range of genres to serve their clients' needs.
Penji as Your Top Choice When you Need an Artist
Finding the right artist for your brand can take some time and effort. Why go through all the hassles of recruiting, vetting, and testing when Penji has done all that for you. When you subscribe to any of our plans, all you have to do to get great art for branding is to send a design request on our dashboard.
Watch our demo video here to learn more. Better yet, sign up today to get our artists started.