94% of first impressions are design-related. (Research Gate)
Boston isn't only known for its Fenway Park, Boston Marathon, or the Museum of Fine Arts. Unsurprisingly, the city is also teeming with skilled individuals in the business scene. Marketing agencies in Boston abound one of the old yet bustling municipalities in the United States.
Whether you're looking for a Boston SEO agency, PR agency, or web design firm, we got them on this list. Browse through as we give you 25 ad agencies in Boston that forge your brand forward.

Touted by Roald Dahl as "the stuff that dreams are made of," 451 Agency helps your dreams come true. The company states that to realize your dreams, their experienced team uses their "imagimus." Moreover, they curate their teams according to the client's needs and requirements.
451 Agency, or Zozimus, relies on four tenets. One is to read tenets in Batman's voice. Second is to be fearless. Third is to selfless. Lastly, either have your expertise for what you're doing or forget about it.
Mission: Integrate Digital Marketing, Brand Strategy, Creative, PR, and Social Media to drive effective results for our clients.
Clients: Boston Interiors, WoodMeister, Finally, Northern Bank, GoToMeeting
Highlighted Services:
Design Language Systems
Film Production
Measurement & Reporting
Check out 451 Agency's video for Boston Interiors.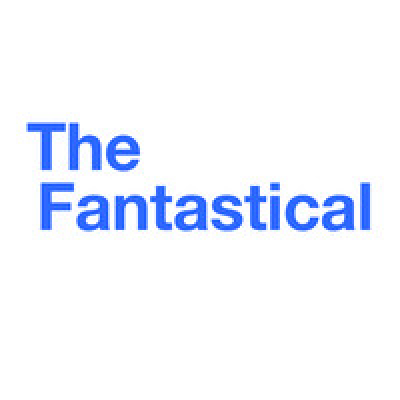 The Fantastical sees its teams' creativity as an "ROI multiplier." The company banks on a combination of reality and magic to create brands that make a name for themselves. Furthermore, the company boasts that they do it with quality, speed, and affordability.
Last but not least, they claim "two disciplines from one source." The first one is to build an enduring brand foundation. And the second one is to develop an evocative creative expression.
Mission: To make sure the right resource is assigned to each task at hand—no matter the client category, project, or budget.
Clients: White Elephant, Mass Mutual, Kaplan University, Olympus, Pier4
Highlighted Services: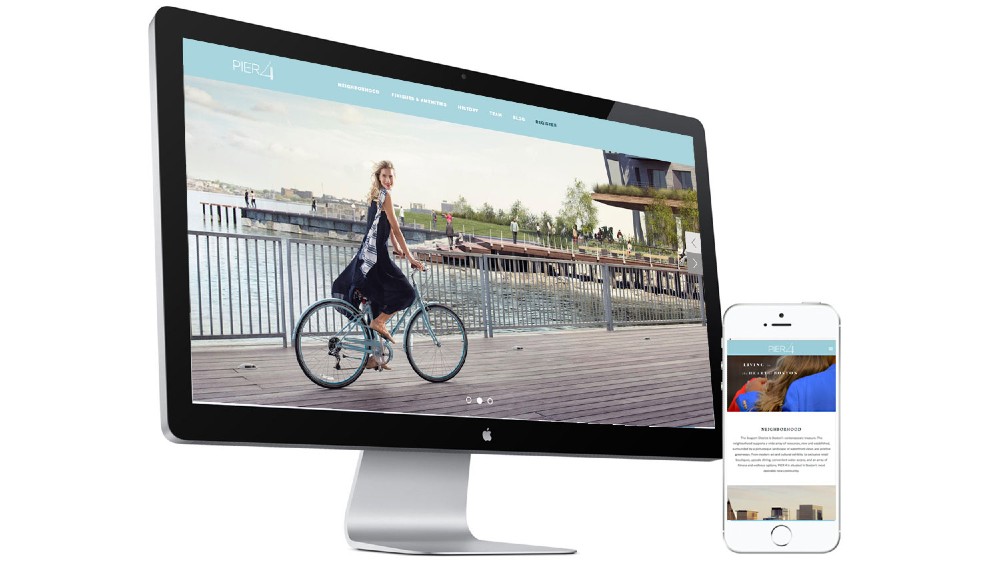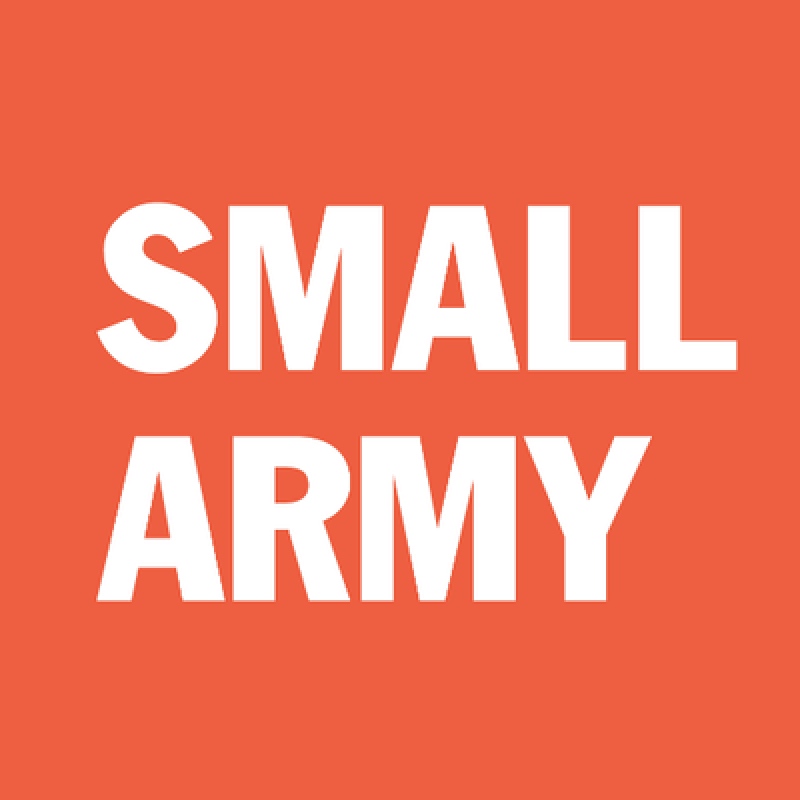 Creating brand stories according to shared beliefs and ideas, Small Army is one of the full-service marketing agencies in Boston. From this maxim, the company starts with the moral of every brand story. The company also has a Small Business of the Year award under its belt.
This success stems from the fervor the company has for storytelling. They refer to their enthusiasm as the glue that holds the world if it were a construction paper. They don't just make stories that entertain, but they create ones that stir action.
Mission: Our moral is that the strongest relationships are built on shared beliefs. So we've made it our mission to help brands find theirs.
Clients: Country Bank, Boston Medical Center, MegaFood, Reebok, Netscout
Highlighted Services:
Digital Monitoring and Listening
Competitive Marketing Assessments
Public Relations
SEO and SEM
Check out Small Army's video for Country Bank.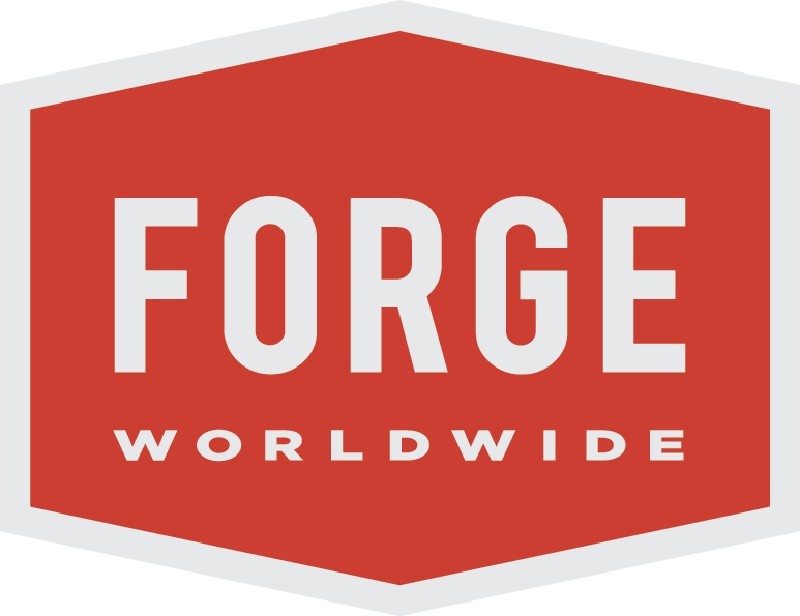 Forge Worldwide believes that "purpose is a team sport." Being a strategically-focused digital advertising agency, they understand their clients' goals. To achieve these goals, the company aims to develop fast and creative campaigns. Their team of experts is capable of brand strategy, media services, marketing consulting, brand strategy, and more.
Mission: Helping Companies That Do Meaningful Work Do More.
Clients: Cisco, Globoforce, Bangor Savings Bank, McLean, Rockland Trust
Highlighted Services:
Primary Research
Media Buying
Brand Identity Development
Trade Show Graphics
Check out Forge Worldwide's video for the National Fire Protection Association.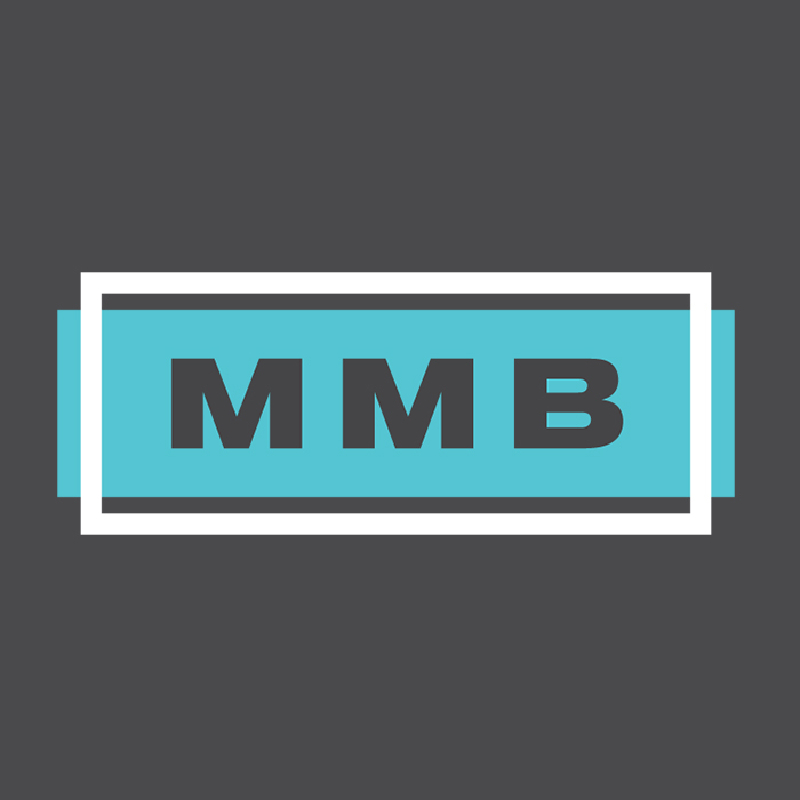 As one of the successful mid-sized marketing agencies in Boston, McCarthy Mambro Bertino is a force to be reckoned with. The company's eclectic team of genuine, funny, smart, and manic problem-solvers is ready to tackle any problem at hand. Plus, their idea of having fun can be as simple as sharing a beer or two.
However casual their work atmosphere is, the company received multiple Emmy nominations. During the 2019 New England Emmy Announcement party, McCarthy Mambro Bertino was nominated in two categories for three clients.
Clients: DJ's Deli, A Harsh Reality, Boston Bruins, Hannaford, Toyota
Highlighted Services:
Art & Copy
Design & Identity
Account Management
CRM & Retention
In-House Editorial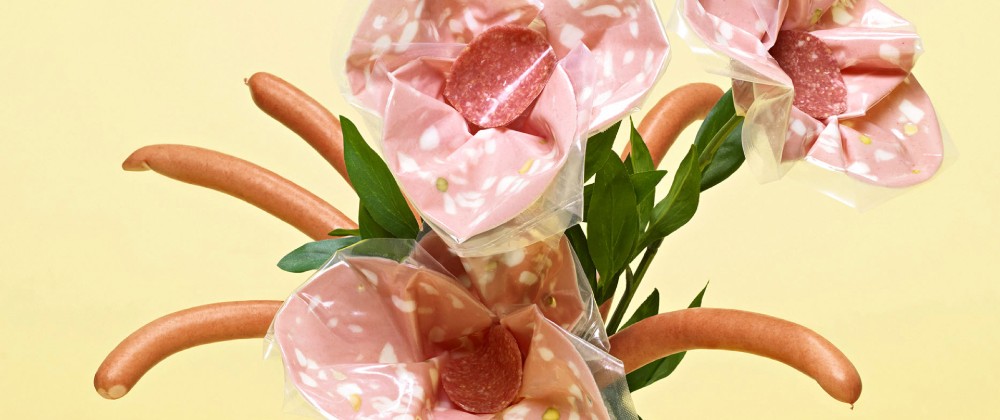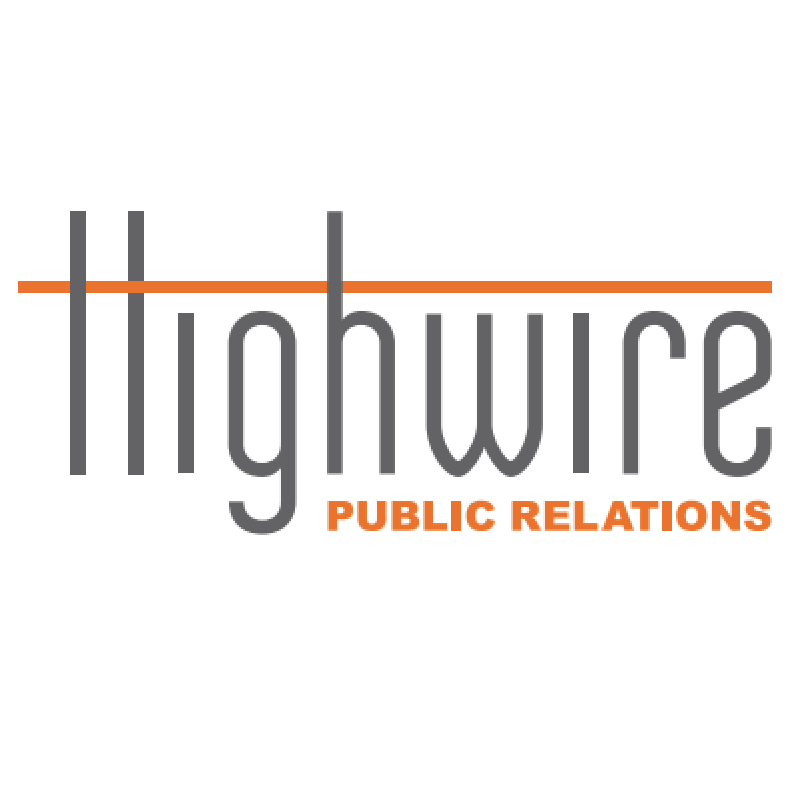 Highwire has its roots in journalism and Silicon Valley. And their passion continues to thrive to this day. Through their undying drive, imagination, and experience, they create positive results for their clients. Moreover, they don't only settle for the "same old" PR services. They have the same zeal as any client has for their business. To determine if you're at the pinnacle of success, it means your company has evolved. If it hasn't, according to Highwire, you need a fresh perspective.
Clients: Oath, GE, Twilio, IBM, Talend, Udemy
Highlighted Services:
Media, Influencer, and Analyst Relations
Global Account Management
Media Training and Coaching
Reputation Management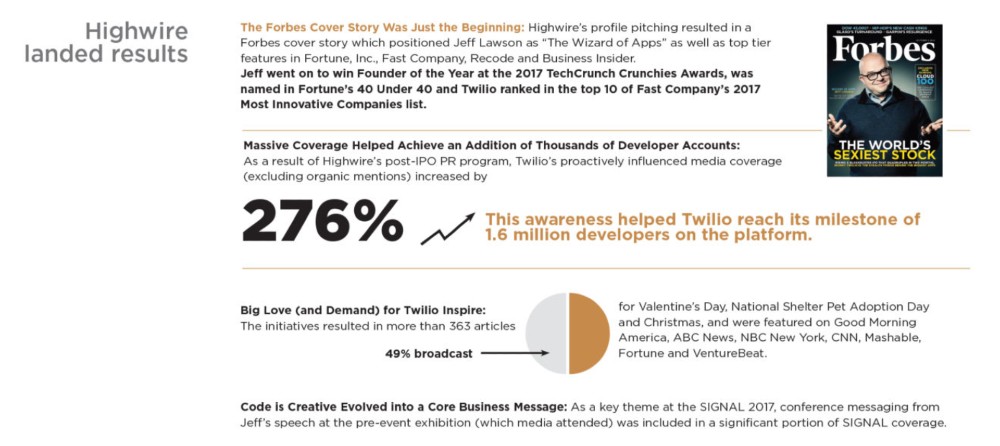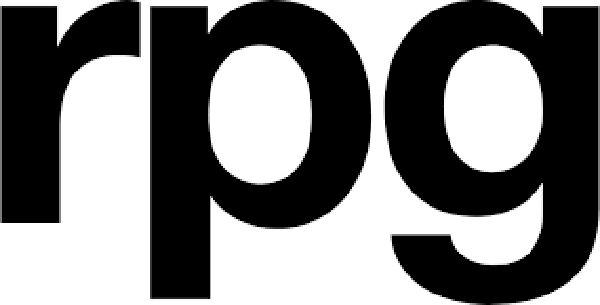 Another one of the communications marketing firms in Boston, Racepoint Global aims for disruptive companies to dominate in their niches. Additionally, Racepoint Global is a PR agency that specializes in tech and healthcare. They aim to build channel-agnostic communications strategies that engage.
The company is all over highly-technological locations in the United States and the United Kingdom. Racepoint Global's practice areas are in the fields of technology, consumer, healthcare, and professional services.
Mission: Shaping conversations that matter.
Clients: MediaTek, SiOnyx, Panasonic, DailyPay, NantHealth
Highlighted Services:
Media and Analyst Relations
Public Affairs
Event Management and Support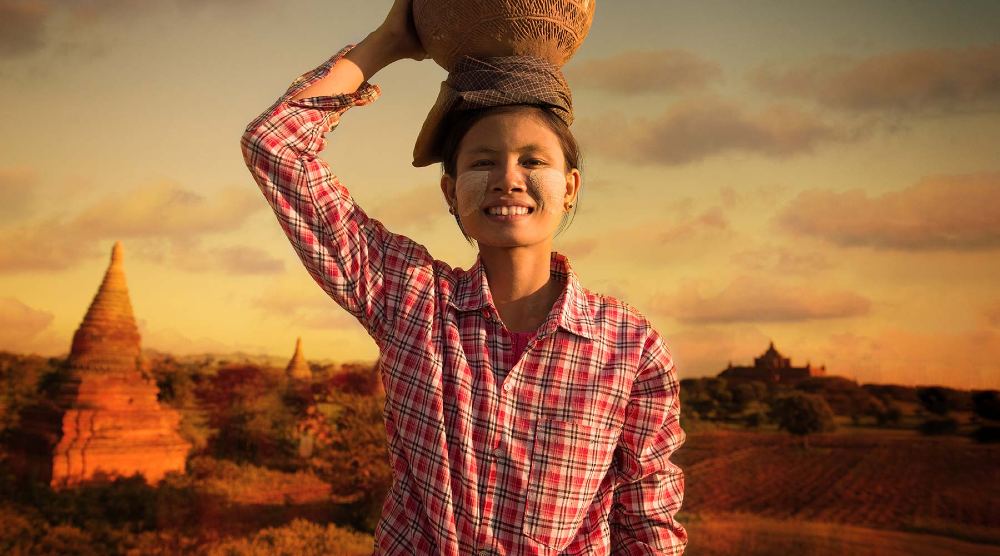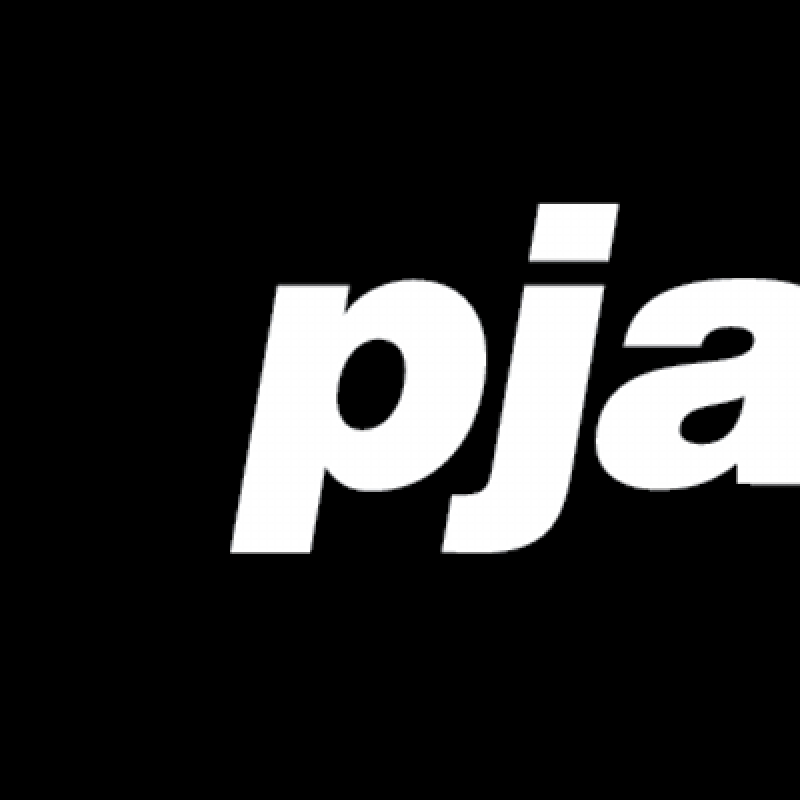 Through creativity and data, brands can win over buyers. And this has been the not-so-secret ingredient of PJA Advertising + Marketing's success. Moreover, the company wrote the book, "The Unconventionals," which is based on an award-winning podcast.
PJA's team of 60, leaves no stone unturned when it comes to digging deeper into technologies and processes. It's clear that PJA is enthused about new challenges. They are drawn towards challengers and market leaders with strong points of view. Their specialty is in healthcare, enterprise technology, and life sciences.
Clients: Blue Cross Blue Shield, Redhat, ACE Hardware, Iron Mountain, Veracode, Baxalta
Highlighted Services:
Media Strategy & Management
Content Programs
B2C Marketing
B2B Marketing
Check out PJA Advertising + Marketing's video for Blue Cross Blue Shield, Rhode Island.

Being one of several web design and marketing agencies in Boston can be competitive. However, the ability to take on any advertising endeavor is what makes your company stand out. Boston Web Designers' clients range from small family-owned businesses to Fortune 500 companies. Ultimately, the company boasts of years of expertise that complement any business needs.
Moreover, Boston Web Designers can assure that all their employees are qualified and experienced. The company employs a "no novice allowed employment" process. This stringent recruitment method ensures that no client will fall between the cracks.
Mission: To provide the best method for building a multinational website, without breaking your budget.
Clients: Tectonic Therapeutic, Waterman Painting Co., Nashua Educaton Foundation, BGE Savings, Quick View, Resource Lighting, and Energy, Inc.

Highlighted Services:

Web Design
Multilingual Website
Hosting & Security
Social Media Marketing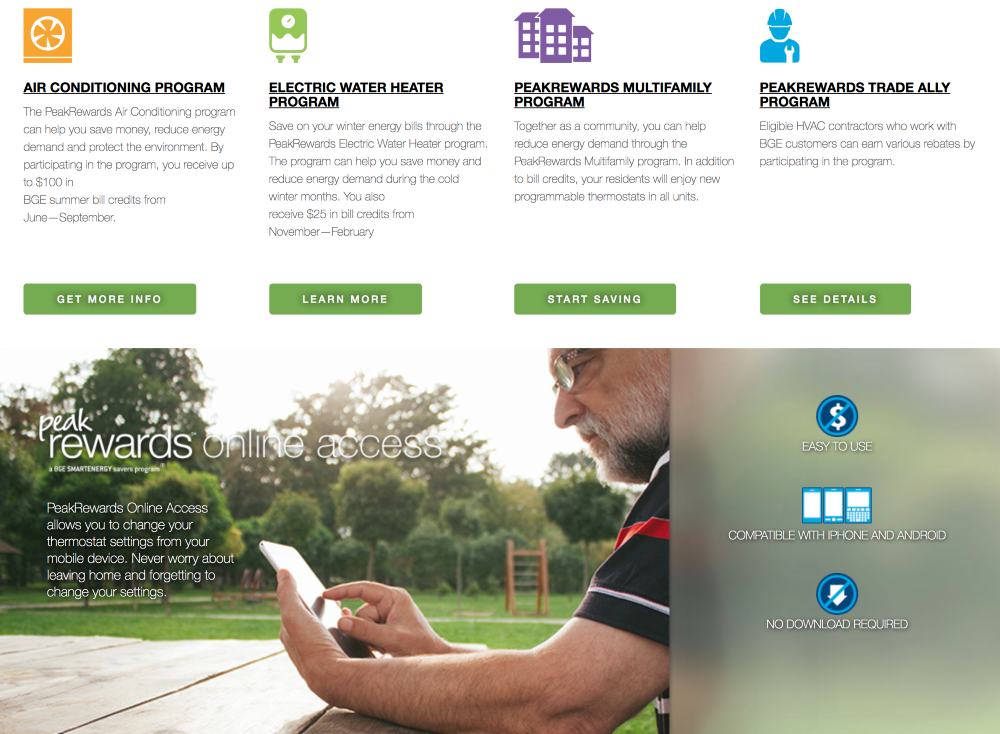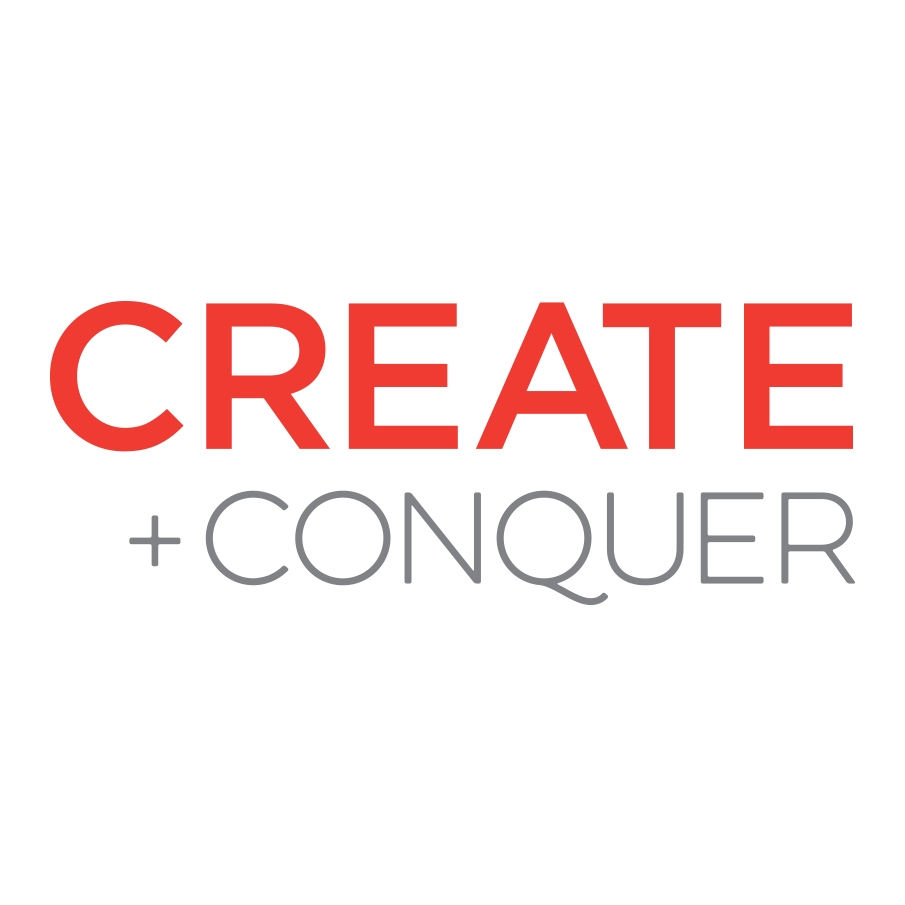 "We Create. You Conquer. Your Challenges. Our Solutions." These are Create + Conquer's straightforward approach to your marketing demands. Whether you need content creation, web design, or inbound marketing, Create + Conquer promises focus on every project. The company believes that teamwork can move mountains. One of their maxims is "Strong partnerships are the building blocks for greatness."
Mission: Act as an extension of your organization.
Clients: Historic New England, The MSPCA-Angell, Joseph's Gourmet Pasta, Pro AV Systems, Beach Road Designs
Highlighted Services:

Quality Assurance
Brand Strategy + Positioning
UX/IA Workshops
Interactive Prototypes
Usability Testing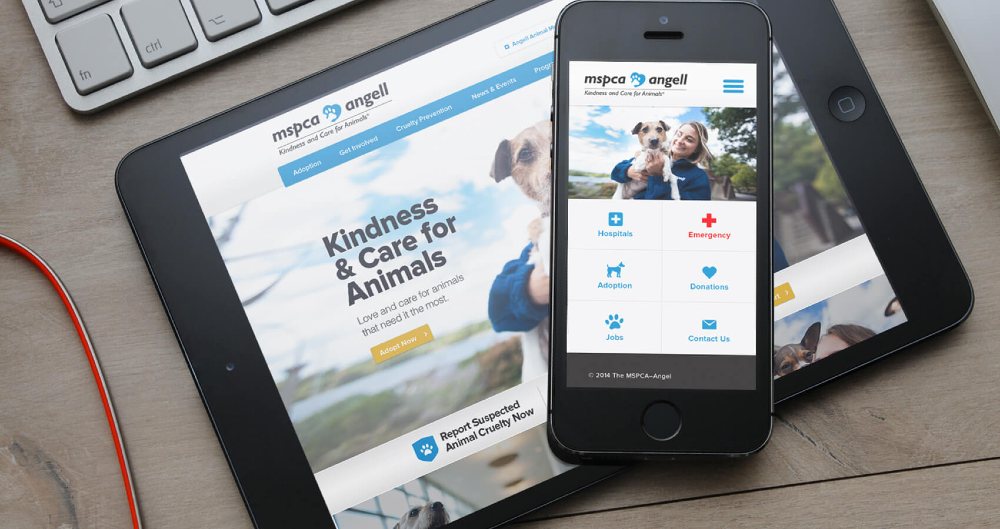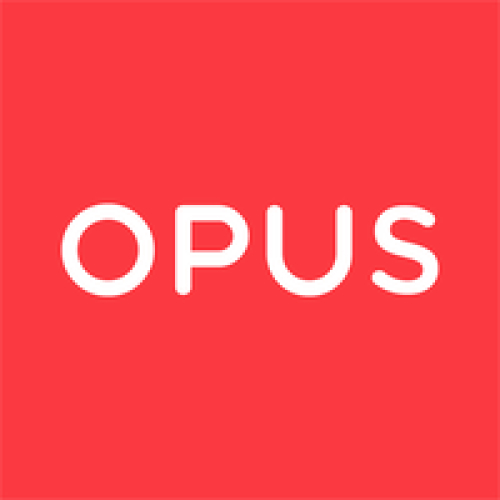 Tying the relation between success and goodness, Opus Design empowers leaders who strive to reach further heights. Those visionaries who go to great lengths to engage and enrapture their audiences let the good prevail. Furthermore, Opus Design is a web design agency that specializes in higher education and professional services.
The creative services agency works hand in hand with nonprofit, education, and food and beverage sectors. However, the company's purposeful design approach helps businesses of all sizes across all industries.
Mission: Committed to creating effective design for our clients. As information designers, we are experts in translating complex concepts and data into visuals that are memorable and engaging.
Clients: MIT System Design & Management, Rodeo, Bluehub, CIRCLE, Finlays
Highlighted Services:
Branding
Print Design
Web Design
Infographics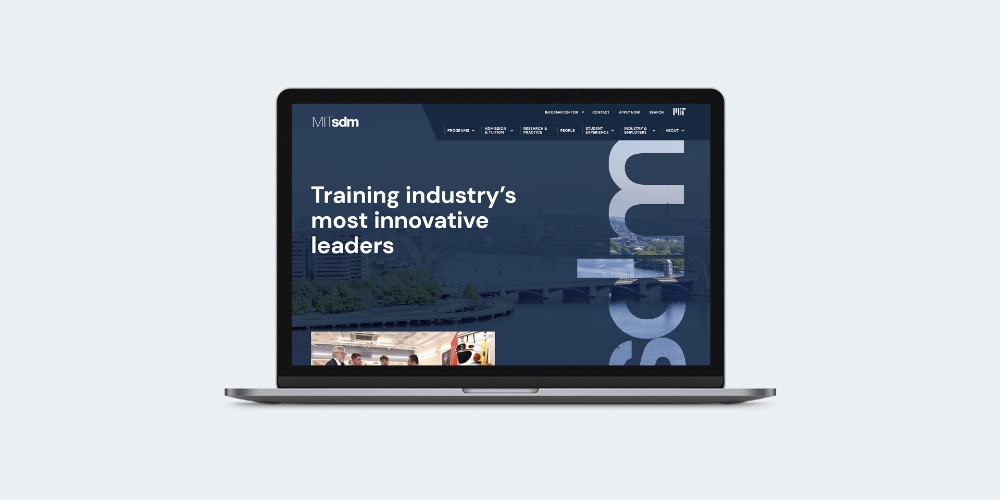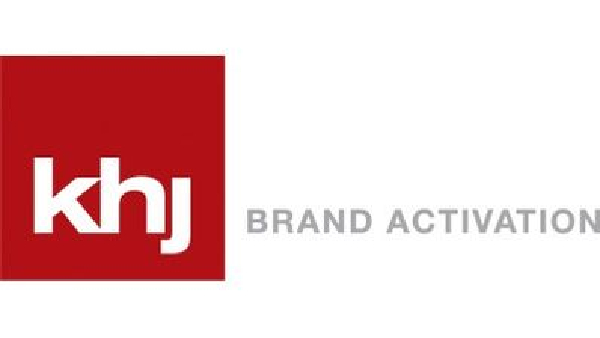 KHJ Brand Activation awakens the "soul of your brand." Whether you want purpose, growth, loyalty, or alignment, KHJ Brand Activation leads your company towards your goal. As a full-range marketing agency, they are experts in various fields such as healthcare, real estate, B2B services, and more. Whether you're a huge enterprise, nonprofit or government agency, KHJ introduces you to the heart of your brand.
Mission: Helping people and organizations see and realize what's possible for themselves and the world around them.
Clients: MassDevelopment, Rebel Restaurants, Quest Diagnostics, Slingshot Health, GameSense
Highlighted Services:
Message Architecture
Public Relations
Internal Engagement
Campaign Optimization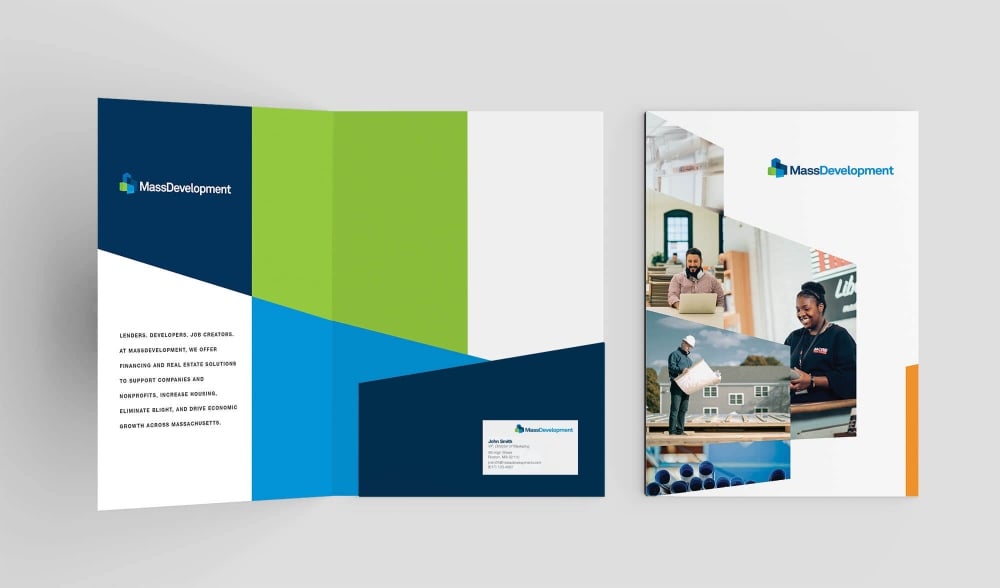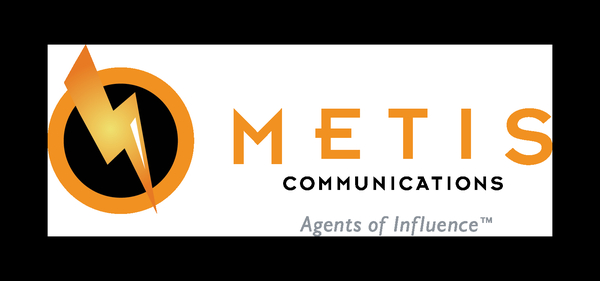 Here's a small team of talented individuals who take on massive projects. Whether you're a startup or a huge enterprise, the expertise of Metis Communications will impress you. If you want more media publicity and recognition, you can rely on their custom-fit PR and marketing strategies. They didn't receive the award, "Best PR Firms in Boston" for nothing.
Metis Communications' culture is craving for the "fast-pursuit of awesome." They are a team of curious, accountable, and resourceful self-starters who will stop at nothing to reach every client's goal. And they call it "creative badassery."
Mission: Whether you're a startup, enterprise, or VC, our team embeds within yours to help win business and stand out. We strive for creative excellence.
Clients: Golden Seeds, Edgewise Networks, Know Your Team, Virtual Instruments, Insightly
Highlighted Services:
Messaging and Market Positioning
Demand Generation and Customer Acquisition
Paid and Earned Social Strategies
Branding Support


Through analytics, technology, and tried-and-tested approaches, Convertiv transforms brands into the best versions of themselves. The company challenges assumptions, transfers knowledge, and builds agile marketing infrastructures. To date, Convertiv deploys around 50 websites in over 12 various languages.
The reason for this success is the company's belief on "marketing in multiple languages." Operating for over 10 years, their impact has been recognized by clients the world over. Two billion realized in client exits, two billion in pipeline contribution, and an average of two times the lead generation growth.
Mission: We work hard to drive change within your organization to enable our partners to achieve their goals. It's not about achieving vanity metrics, it's about doing the right thing and creating measurable marketing programs that matter to the business.
Clients: Kaspersky Lab, Victorinox, Caesars Palace Las Vegas, Vipre, Buildium
Highlighted Services:
Account Based Marketing
Paid Media
Dev Ops Transformation
Measurement & Analytics


Since its inception in 2004, Genuine transforms into a full-service marketing agency from an interactive design shop. Their maxim is the "Invent Together" approach. This process goes above and beyond audience insights to create breakthrough campaigns that propel brands forward. They also have several awards under their name such as the Webby Awards, MITX, Ad Club Hatch Awards, and more.
Furthermore, naming a company Genuine speaks for itself. That's because they are just that — genuine creatives. The company aims to share its knowledge within their organization. And they believe that working as a whole is better than working individually.
Clients: Mintz, Covergirl, Johnson & Johnson, Kronos, Charmin
Highlighted Services:
Content Planning
Persona Development
Identity and Branding Explorations
CMS Implementation
Cross-Channel Production
Check out Genuine's video for Mintz.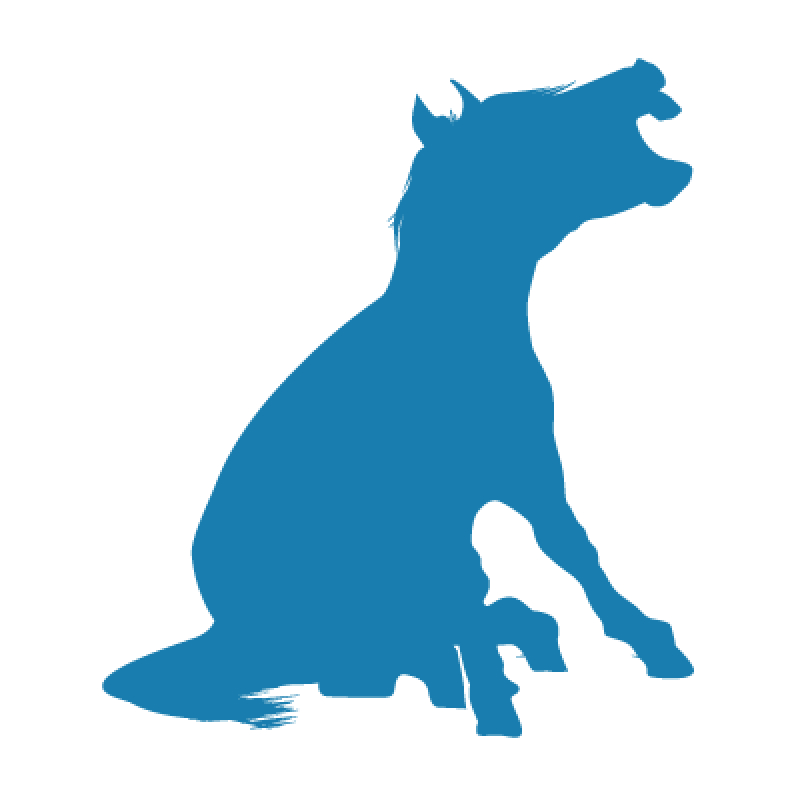 Yelling Mule is touted as one of the top marketing agencies in Boston. The company is an award-winning advertising agency. From responsive website development, web design, to full marketing campaigns, Yelling Mule drives traffic and sales for clients. Whether it's a small-, medium-, or large-sized business, their team of experts can take on any challenge.
Moreover, Yelling Mule doesn't outsource any of their projects. They believe outsourcing strips you of control over the product. That being said, the company ensures all projects at hand are done in their South Boston headquarters.
Clients: ASA Hoops, Edge Intelligence, NDT, Wicked Art Bar, Clinical Pain Solutions
Highlighted Services:
Information Architecture & User Experience
Website Development
Content Management System
Speciality Advertising & Apparel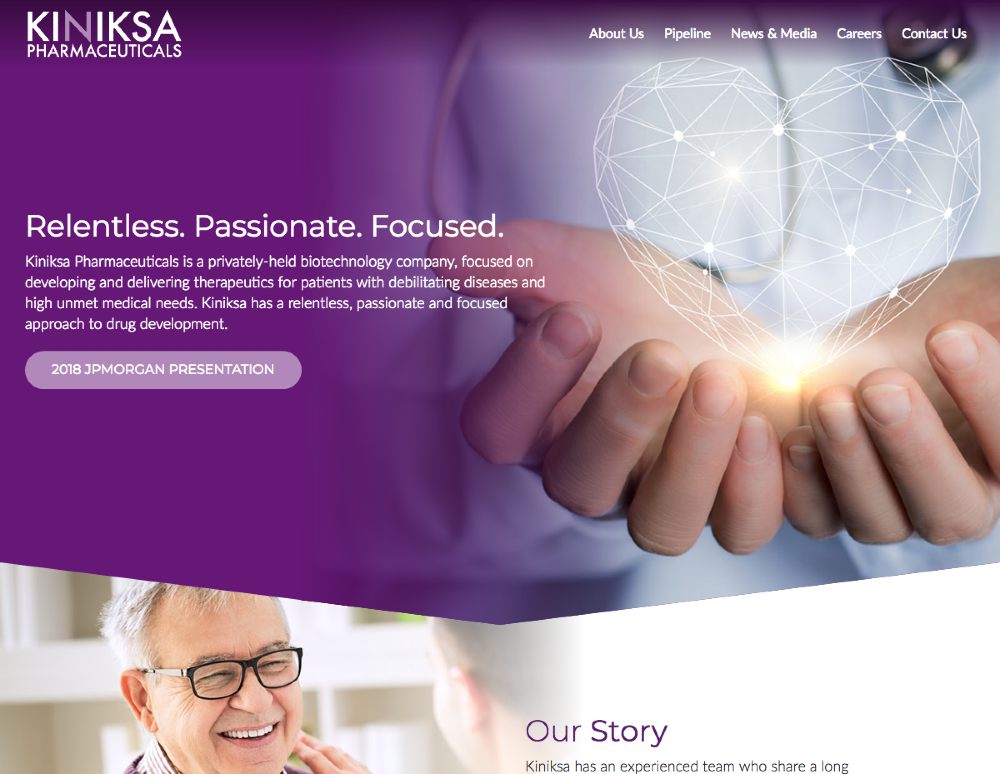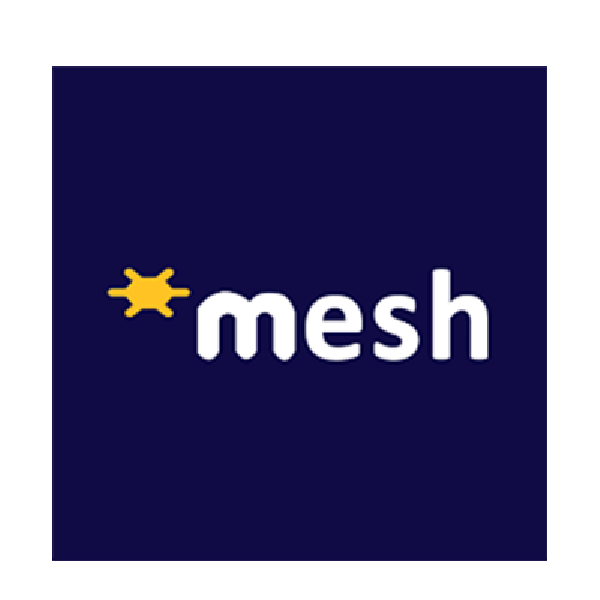 The challenges in med tech, biotechnology, and pharmaceutical marketing have been one of MESH's strengths. Other than that, they have succeeded in other fields as well, such as telecommunications, security platforms, cloud computing, and more.
Their methodology is to create a brand story, integrate technology, and connect people. To date, MESH most colossal achievement is increasing a startup's leads by 1,980 percent in five months!
Mission: To positively impact 3,000,000 people around the world through advocacy, awareness, and contribution.
Clients: Arrow, Evolving, Avedro, Vet's Here, Google, Ramp
Highlighted Services:
Content and Digital Marketing
Branding & Creative
Technology and Website Design and Development
Check out MESH's video for Google.

Brand Content's award-winning service, diverse talents, and track record make them one of the best marketing agencies in Boston. The team is an eclectic mix of art directors, writers, strategy gurus, and digital and social builders. Their unique approach can turn any marketing and advertising hurdle around and spell success for any brand.
Brand Content has been helping struggling businesses for over 15 years. Their relentless pursuit of success in every field has helped even the most prominent companies worldwide.
Mission: To make killer work, and have fun doing it.
Clients: Wellness Foundation, Neumann University, School The World, KEURIG, BlueSeal
Highlighted Services:
Creative Development
Brand Experiences
Innovation Strategy
Site Design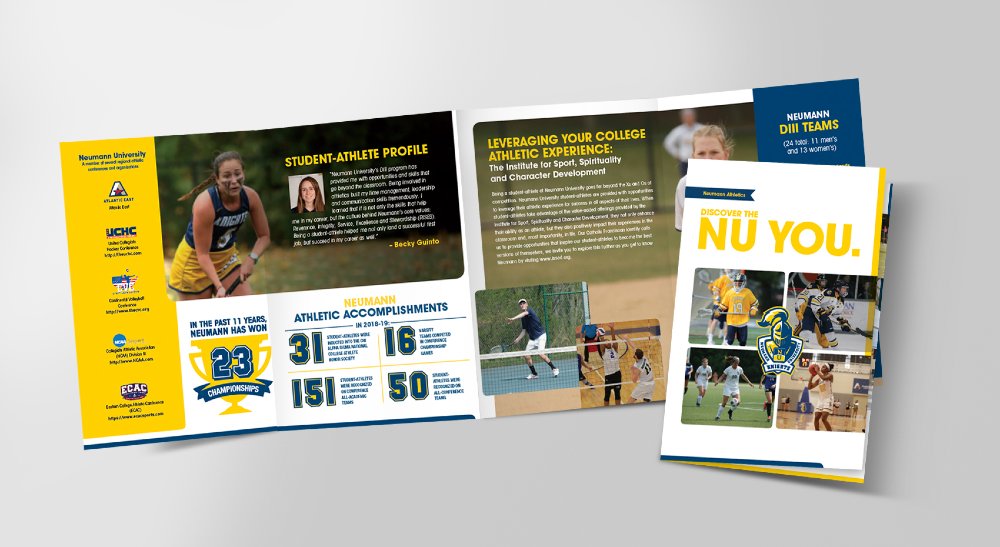 Donna L. LaVoie's passion for health and sciences sprung a marketing powerhouse in Boston. LaVoieHealthScience is the brainchild of an industry veteran with over 30 years of experience in biotech companies. Since its inception in 2001, Donna has created a team of specialists that's especially focused on health and science companies.
Its alliance with Diversified Agency Solutions/Omnicom Public Relations Group enables them to continue its footprint with a boutique marketing approach. Other than that, their specialized thinking and execution, 360-degree approach to integrated consulting, and keen understanding of business science are the reasons for the company's success.
Clients: Protalix Therapeutics, Inc., Newron Pharmaceuticals, Sirion Biotech GmbH, AC Immune, Ocugen
Highlighted Services:
Strategy Consulting
Investor Relations & Corporate Communications
Public Relations & Marketing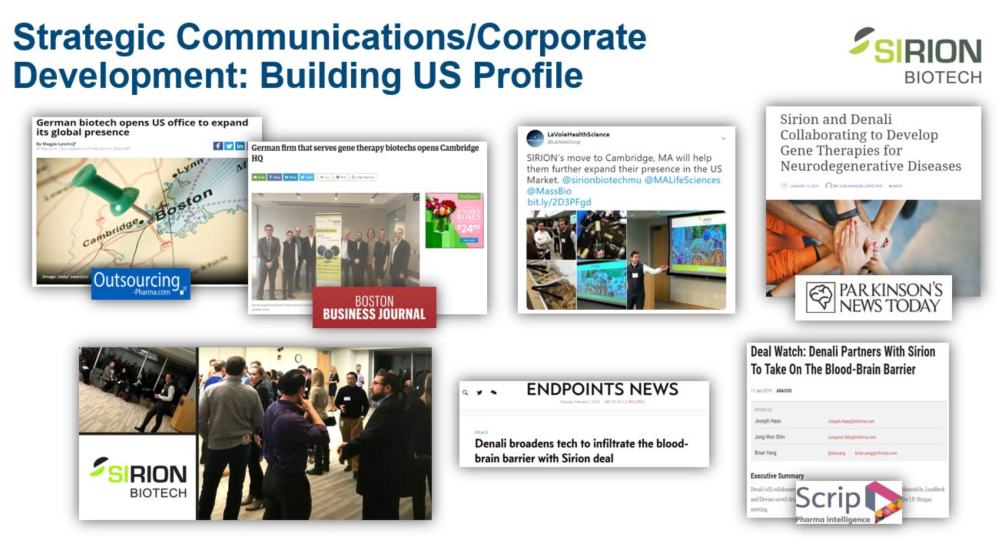 As of writing, Rasky Partners' beloved founder left a great legacy to his team of experts. His recent passing left them shocked and heartbroken in so many ways. Rasky Partners, Inc will continue to deliver results though. Whether it's managing reputation, enhancing brands, or building coalitions, Rasky Partners will have the same vigor as their late founder.
Moreover, Rasky Partners will continue to make strides in the business sector. For over 30 years of accumulating success for various companies, Rasky Partners isn't stopping now. This is one of the reasons why PR Week recognized Rasky Partners as one of the best firms in the country.
Mission: We help our clients communicate in the most effective ways possible to reach their business goals. Simply put, we have the skills, relationships, media-savvy, and ideas to make big things happen. It's what we do, and our track record speaks for itself. Because in the end, it's not just our experience, it's what we're able to do with it for our clients.
Clients: Lasell College, Mediacom, Catholic Charities, Fix Housing First, Museum of Science
Highlighted Services:
Advocacy Campaigns
Digital Advocacy Campaigns
Marketing Communications
Crisis Communications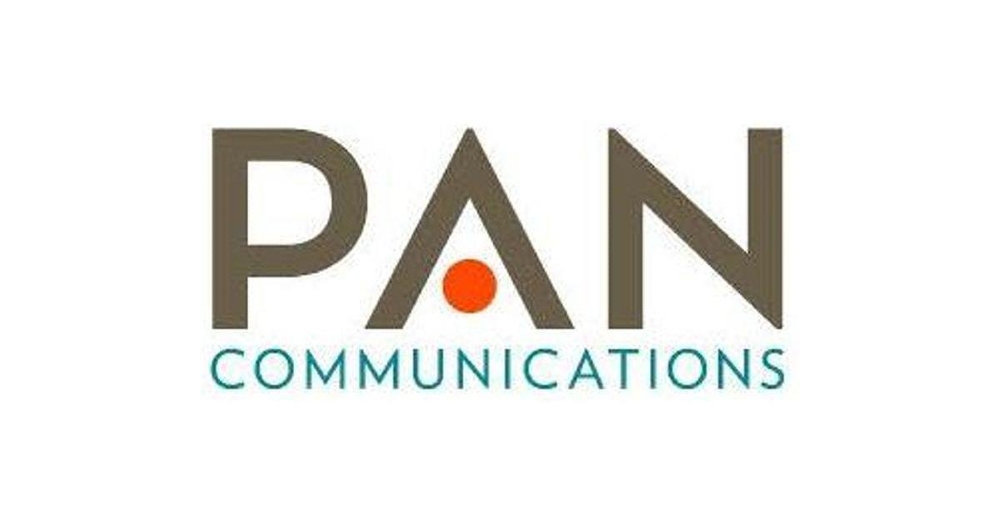 PAN Communications can claim bragging rights for their recent Holmes Report awards in 2018. They bagged the "Best Mid-Sized Agency to Work For" and "Tech Agency of the Year" awards. The company recently opened a branch in London on top of its branches in New York, Orlando, and San Francisco.
And PAN Communications' approach goes beyond their customers' expectations. The team does this through integrated marketing approaches and PR strategies that engage, educate, and build brands.
Mission: To bring great stories to life.
Clients: 8×8, Acquia, Bodhala, Bamboo Rose, Avast
Highlighted Services:
Strategic Media Relations
Thought Leadership Programs
Email Marketing & Campaign Strategy & Lead Nurturing
Organic Influencer Management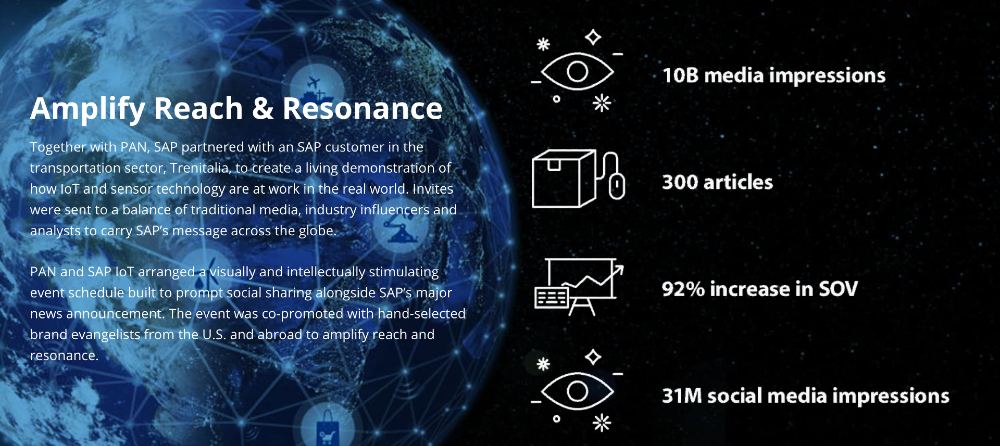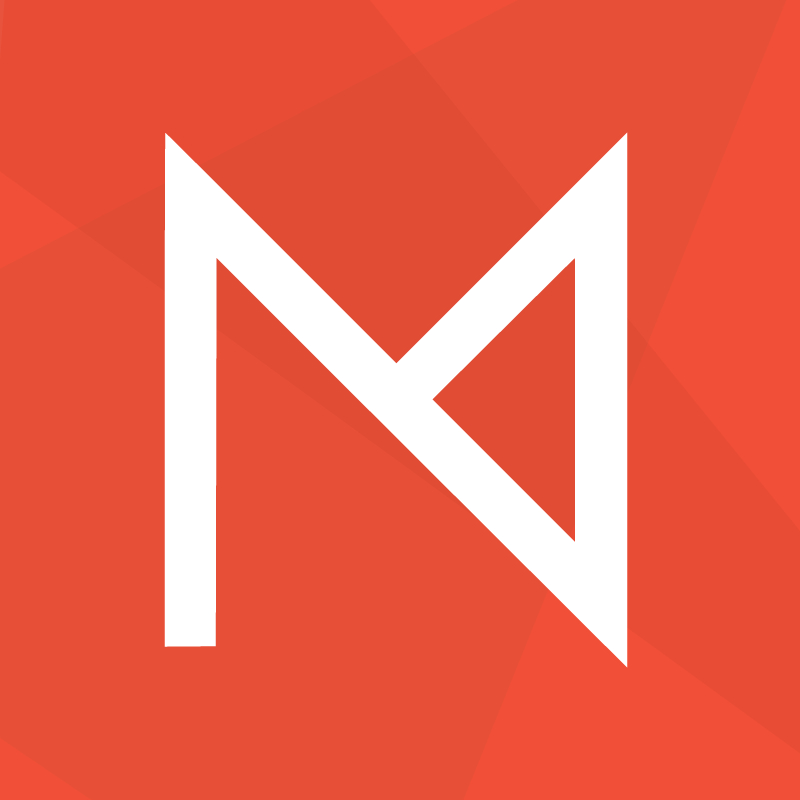 If you want a one-stop-shop for your marketing needs and media publicity, Millennium Agency can do everything for you. From branding, marketing strategies, online advertising, content marketing, socials, or PR, the company focuses on results to reach goals. And the best part is — brands can get a free consultation to know where they are in their journey!
Working for Millennium Agency is also different from the typical stringent work environments. The company and its members know how to balance fun and pressure. Their culture is a marriage of enthusiasm and passion. It's normal to see game tables, video games, and unlimited snacks in their HQ whenever the creatives need time for breaks.
Mission: Clear, concise, and visually attractive marketing.
Clients: DermSpectra, EPTAC, 7-Eleven, Retail Control Systems, Solidscape
Highlighted Services:
Corporate Identity
Hosting Services
UI/UX User Interface Design
Paid Search & Retargeting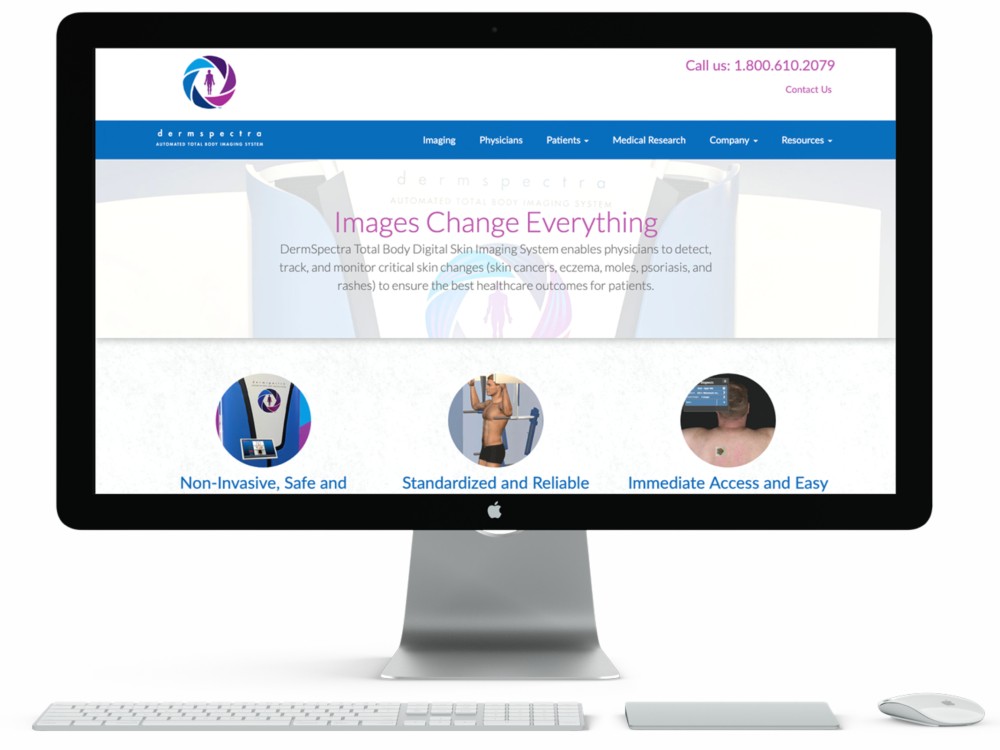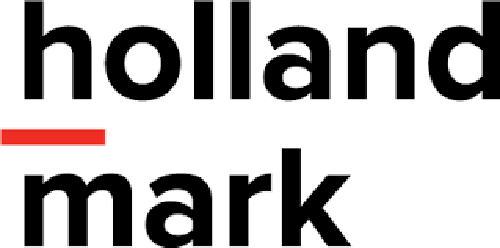 Holland-Mark, a full-service marketing agency in Boston, aims for clients to bring exceptional brands in the market. The company strives to make brands that prospects and customers will be fond of. Through competencies in the marketing language, brand positioning, and creative development, any brand can start from rags to riches.
And the core behind the company's success is resourcefulness. The experts at Holland-Mark will stop at nothing to dig deeper into the psychology and science of business. And with the integration of humanized technology, they can catapult any brand to success.
Mission: On a mission to create brands people love, clients who love us, and a team that loves working together.
Highlighted Services:
Visual Design
Retargeting
Plan Reporting & Optimization
PR & Analyst Relations
E-mail Marketing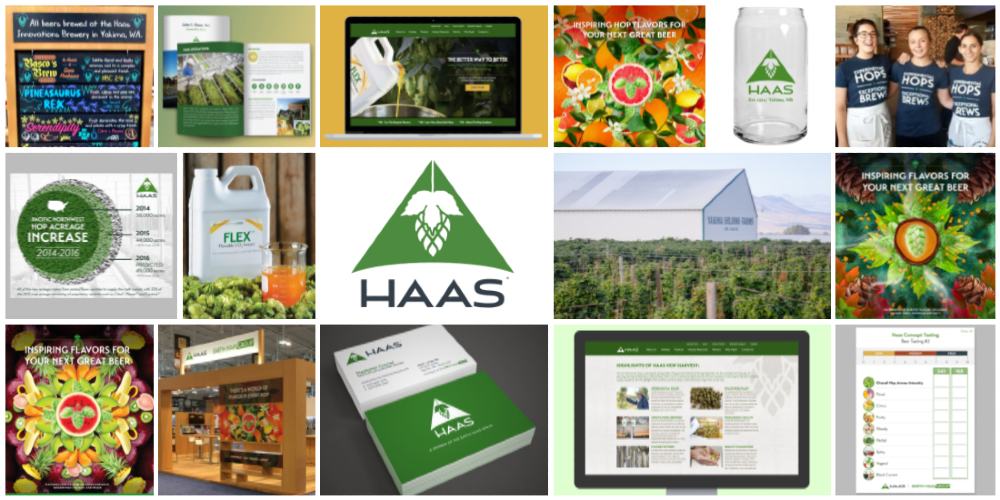 GoingClear Interactive is one of the marketing agencies in Boston that caters to international brands of various sizes. It doesn't matter if you're a small venture or a huge corporation. Your digital marketing needs, branding, and web design are well taken care of here. This innovative digital growth agency will go hand in hand with your company to lead you to the highest pedestal.
The brand culture and personality bank on listening, learning, and discovering. GoingClear knows that forward-thinking is the root of innovation. Mixed with collaboration and focus, clients can enjoy never-ending momentum.
Mission: GoingClear's mission is to power the growth of the companies and brands that we work with. We power growth by listening and identifying the key challenges our clients are facing.
Clients: Boxing Fitness, 98.5 The Sports Hub, East Boston Chamber of Commerce, Harvard Law Review, Houghton Mifflin Harcourt
Highlighted Services:
UX Research
Content Production
Web App Development
Growth Marketing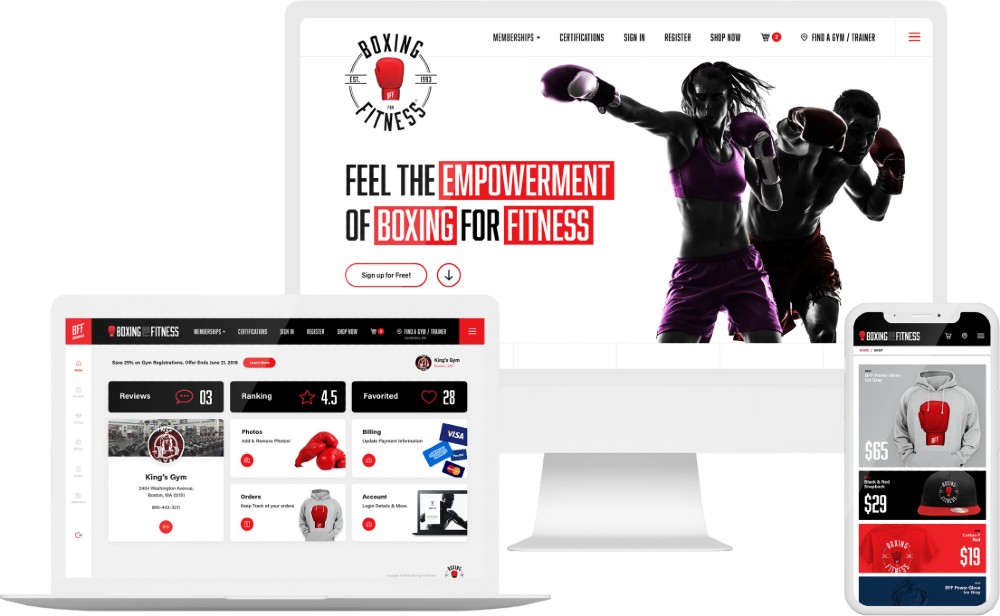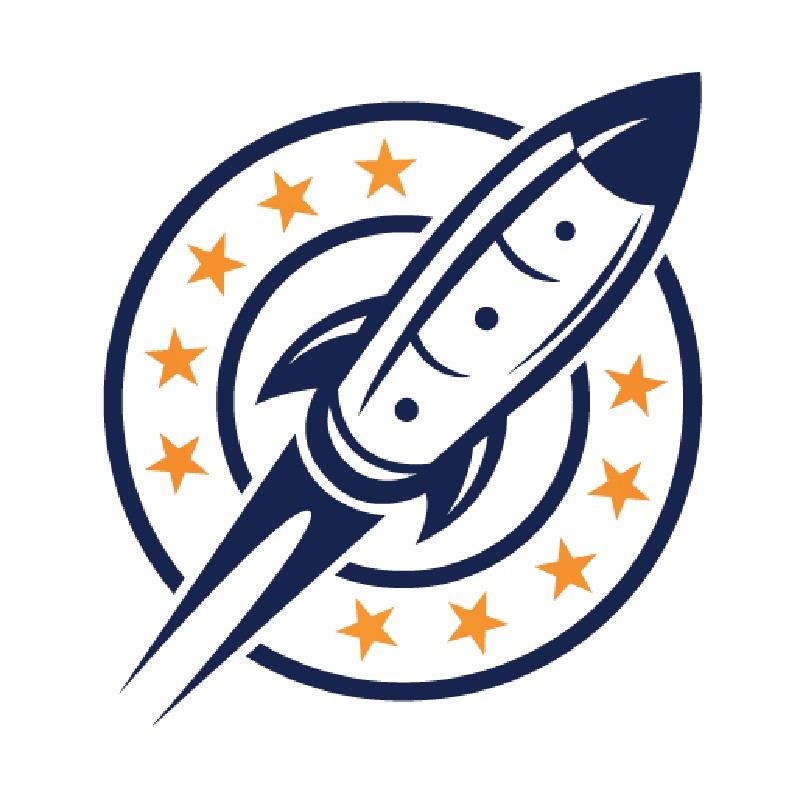 Rocket Marketing and Design is a full-service digital marketing agency that handles SEO, web design, social media marketing, and more. Some factors that make Rocket Marketing and Design unique are they don't impose contracts, and they give real-time results.
Additionally, they are not the typical marketing agency that aims to increase numbers. They aspire to do more than just that. Building client relationships that center on honesty is their proudest tenet.
Mission: To give businesses of all sizes the legitimate opportunity to use search engines as a means for expanding their business. When handled properly, search engine optimization (SEO), allows businesses of any size to compete in almost any market.
Clients: Drucker Law Offices, GR Law Firm, Hugh Howerton, Sleep Choices, Urban-X
Highlighted Services:
Keyword Research
Search Engine Optimization
Website Design
Pay Per Click Marketing