Fortune 500 companies are sitting at comfortable spots on the most coveted list by entrepreneurs. Likewise, these multinational companies climbed the highest mountains to get to where they are now. And marketing is one of the reasons for their success. Innovation, brilliance, strategy, and the most vital of all marketing aspects are — the elements of design.

An advertiser can't whip up an effective marketing design without sprinkling a bit of every design element. For decades, brands have been entirely dependent on the principles behind the elements of design. In turn, this practice has enabled them to reap some benefits — multi-million-dollar benefits, I might add.

That said, it's crucial to get the best graphic designers who will create design projects that sell. And when it comes to affordable and high-quality designs, Penji comes up as one of the best. For a flat monthly rate, you no longer have to worry about adding more design projects as Penji offers unlimited designs and revisions.

It might seem like an uphill goal rubbing elbows with these Fortune 500 companies. However, that doesn't mean you can't start the same way they did. Learn a thing or two from these Fortune 500 companies and how they leveraged the various components of design in their marketing approach.

1. Color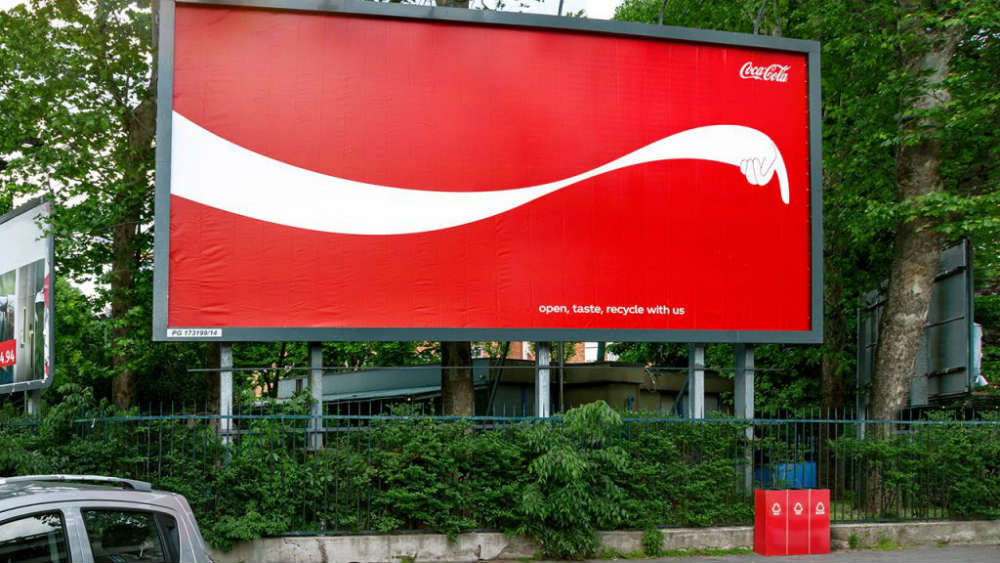 Color is probably the most vital design element. Without it, a brand won't scale and get recognized. In fact, consumers can associate a particular color to their favorite brands — just like how color psychology invokes human emotions.

Coca-Cola's outdoor advertising dons its most dominant color palette — red. And this has allowed the company to reach millions of audiences worldwide.

2. White Space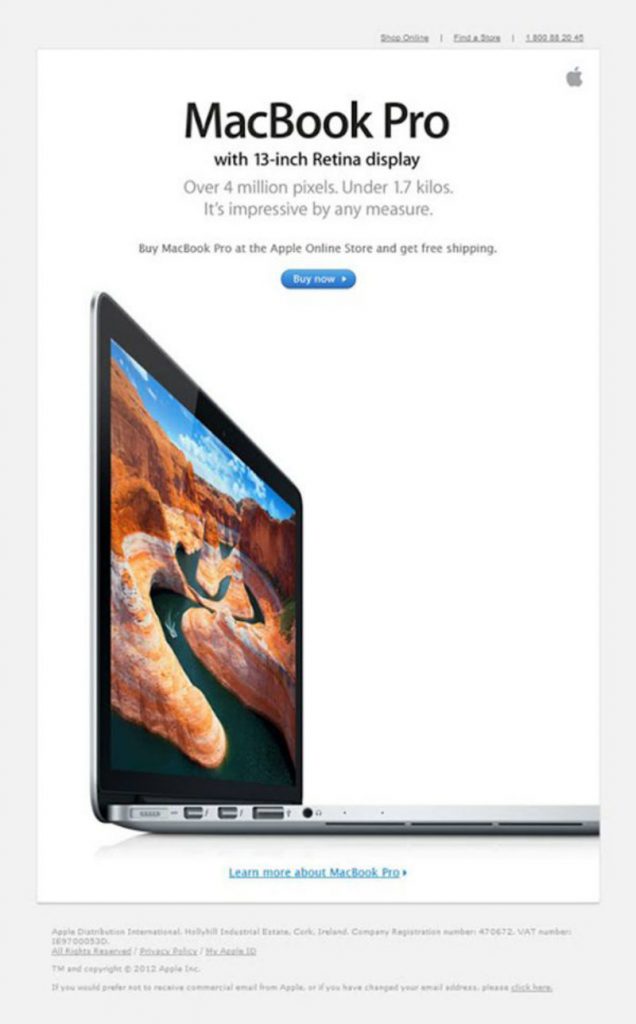 The absence of an image doesn't make designs bland. If anything, white space, if used appropriately, can make your designs tasteful, just like how Apple utilizes it in their marketing collaterals.

Incorporating negative space can keep the designs clean and enable the eyes to scan texts and images with a breeze.

3. Movement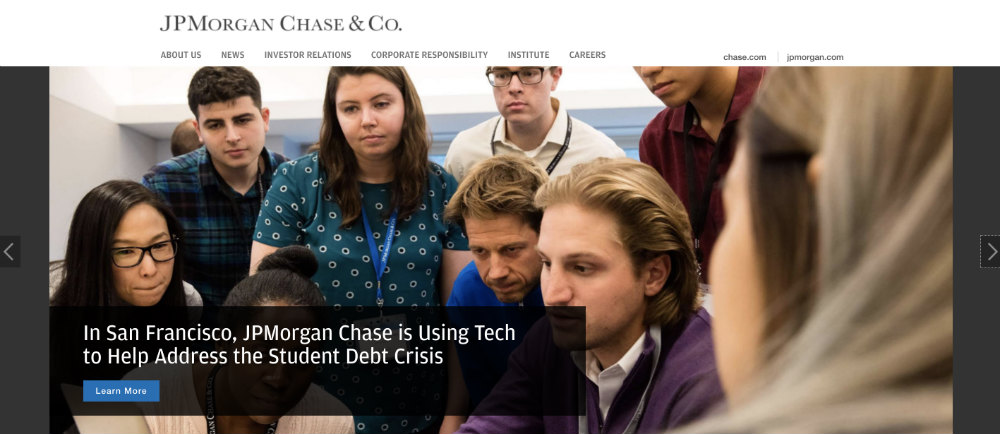 For brands that dwell on excessive information to keep their audiences engaged, movement is vital. This is applicable, especially in limited media like your homepage.

JP Morgan Chase & Co. integrated a playable slideshow on their homepage. This element allows readers to process the most critical information in seconds.

4. Typography
Typography could be a stand-alone design element that can move mountains for your brand. If executed properly, this design component could be enough to make your target market remember your brand.

Take, for example, IBM. The apt typography not only screams technology, innovation, and computers, but it also exudes memorability due to its unique nature.

5. Consistency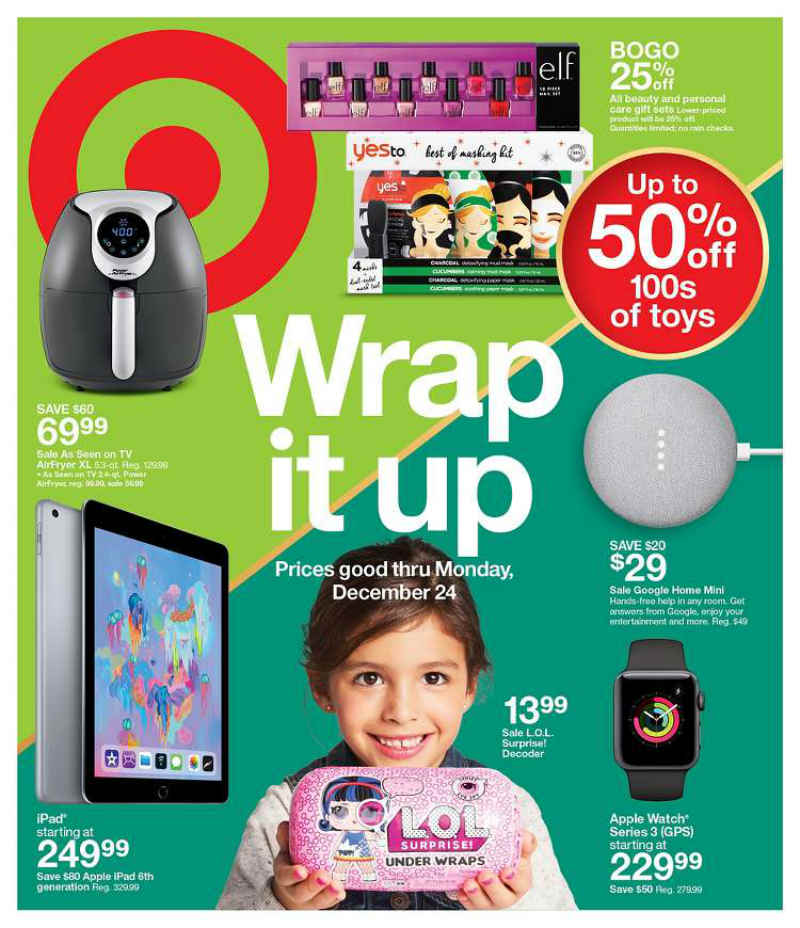 Marketers know how consistency in all marketing collaterals and brand platforms should be taken into account. And Target has their brand consistency in check by displaying its brand icon on their marketing mediums. If you breeze through their ads, the brand icon is almost always on the upper left corner — prominent and eye-catching.

6. Hierarchy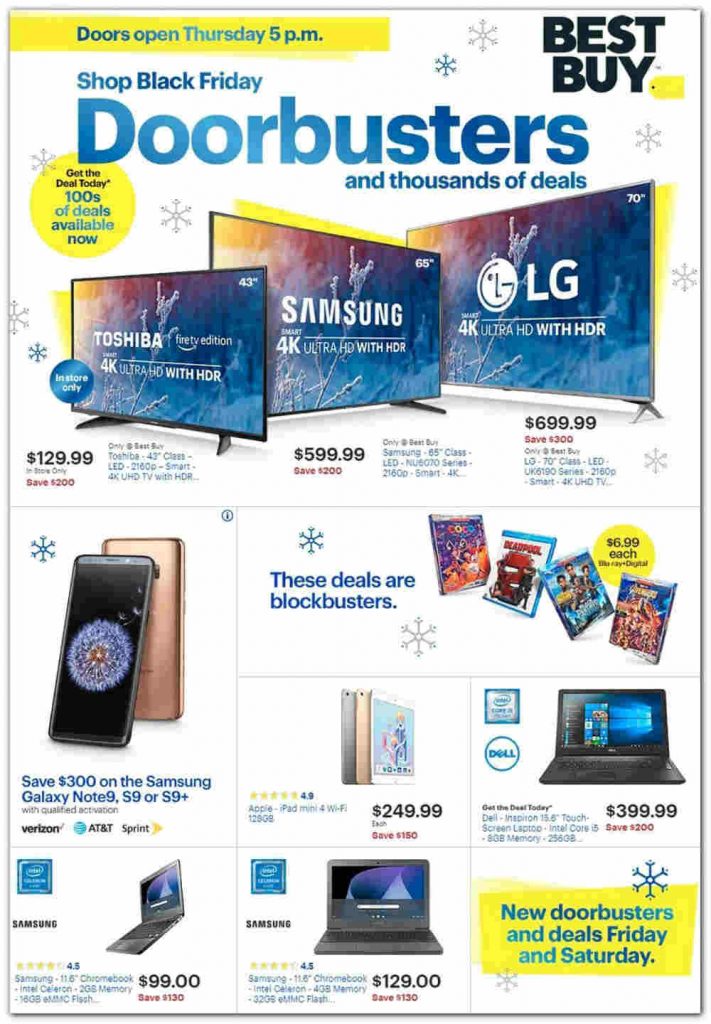 One of the elements of design that ties varied design aspects together is hierarchy or structure. Take a cue from this Best Buy print ad. Although this ad might seem like a mishmash of everything the brand has to offer, the design banks on hierarchy which keeps the essential details apparent.

The first detail you'll see is the logo, then the heading. Next is the price, which sticks out from every product. And lastly, the brief product descriptions. This element is highly effective for companies that have an array of products to offer.

7. Symmetry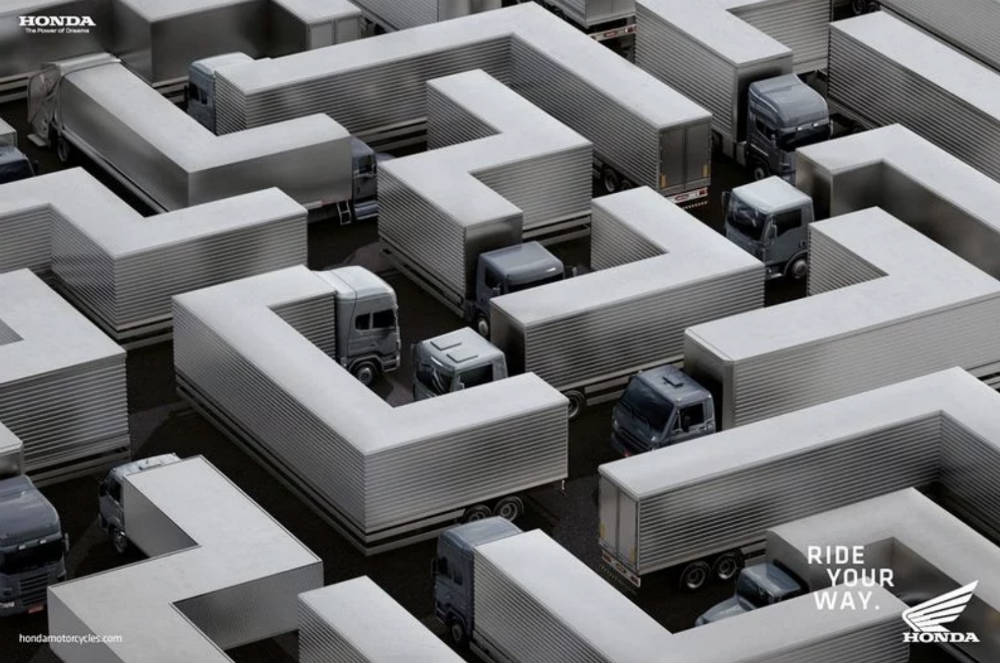 While brands can always play around with the design layout, symmetry works well if the right images are in place. Take a look at this Honda online ad that created a maze out of trucks. The balance is perfectly executed, making the design cohesive.

8. Shapes and Patterns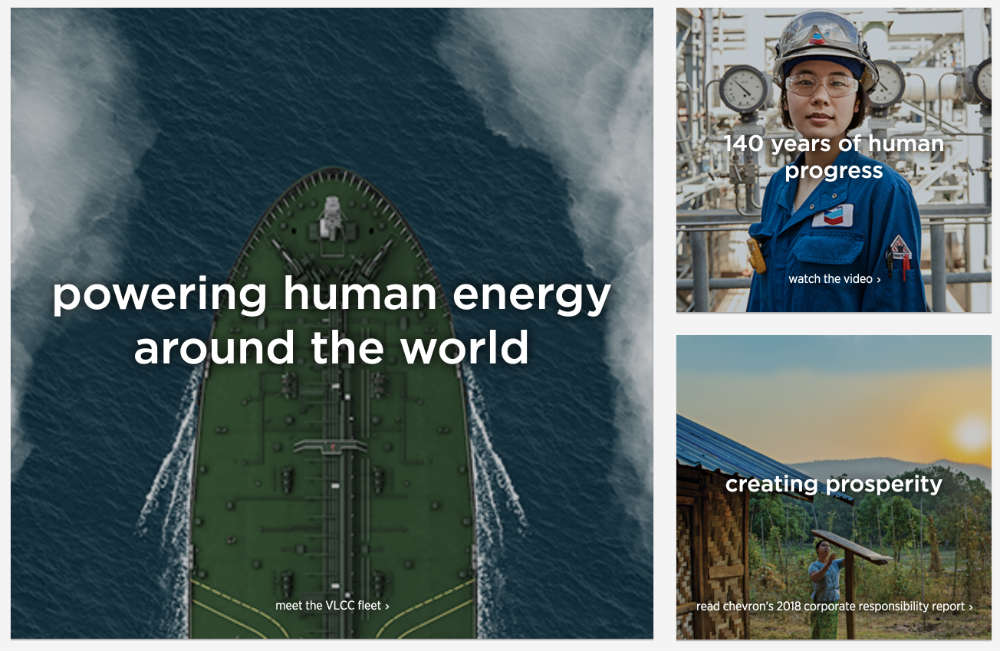 Patterns are a fun and efficient way to present information. You may use circles, triangles, rectangles, squares, or even mix up two to three shapes and patterns.

Grids are the easiest to achieve since they create the right balance and are suited to all industry types. Here's Chevron's take on using grids on their website's main page.

9. Contrast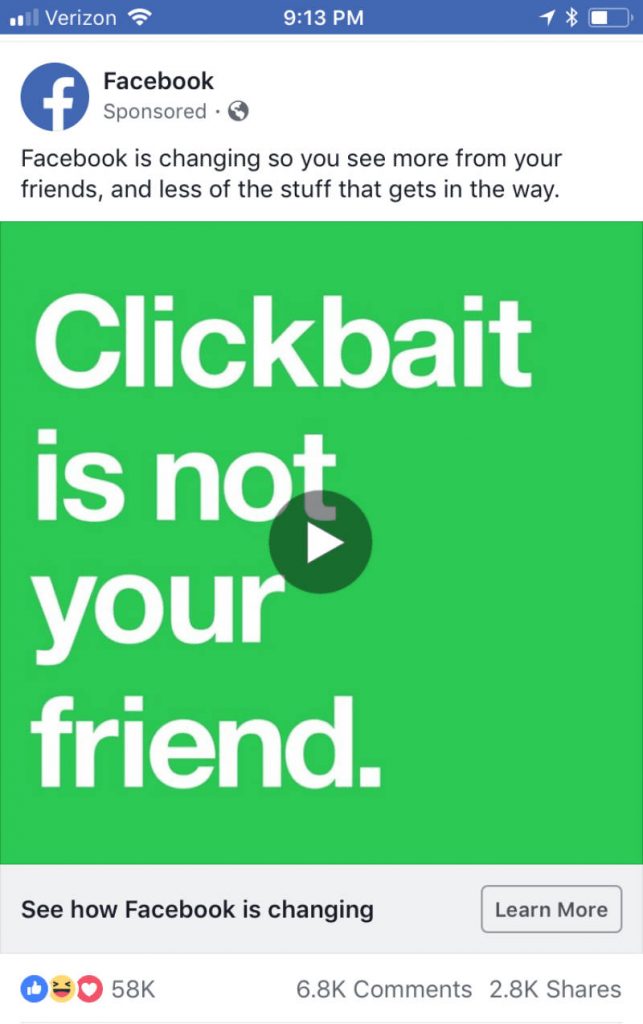 Contrast is useful when you want to scream for attention. It's also one of the elements of design that's apt for a playful branding.

Here, the top social networking platform Facebook utilized contrast between the video snippet's background and the heavy text.

10. Layout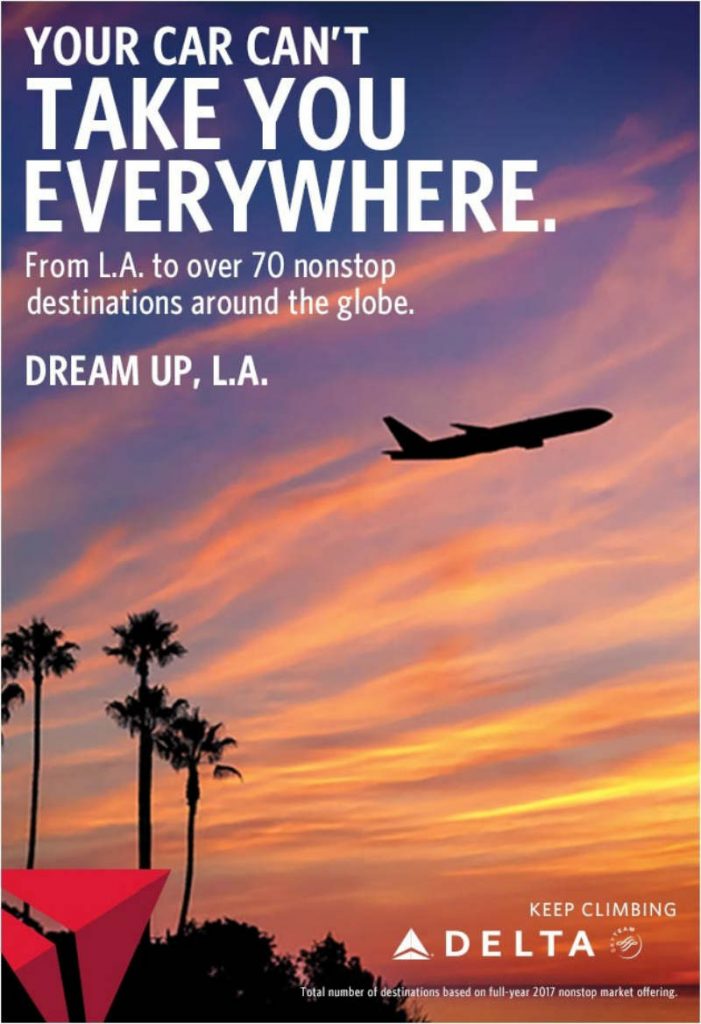 The concept "Less is more" still applies in design. But that doesn't mean you can't play around with varied texts and images. Delta Airlines created a beautiful design and made every component work. All thanks to the clean and pleasing layout!

11. Composition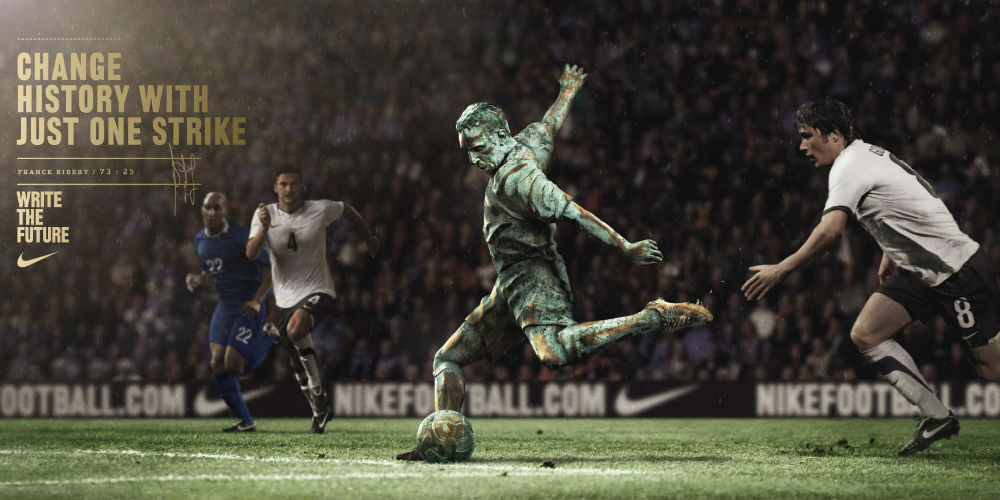 The composition is vital to get your message across. And Nike is one of the brands that doesn't joke around with their advertisement compositions. They rely on human emotions, captivating headings, and unorthodox elements to grab attention. Here's one example with a design composition like no other.

12. Texture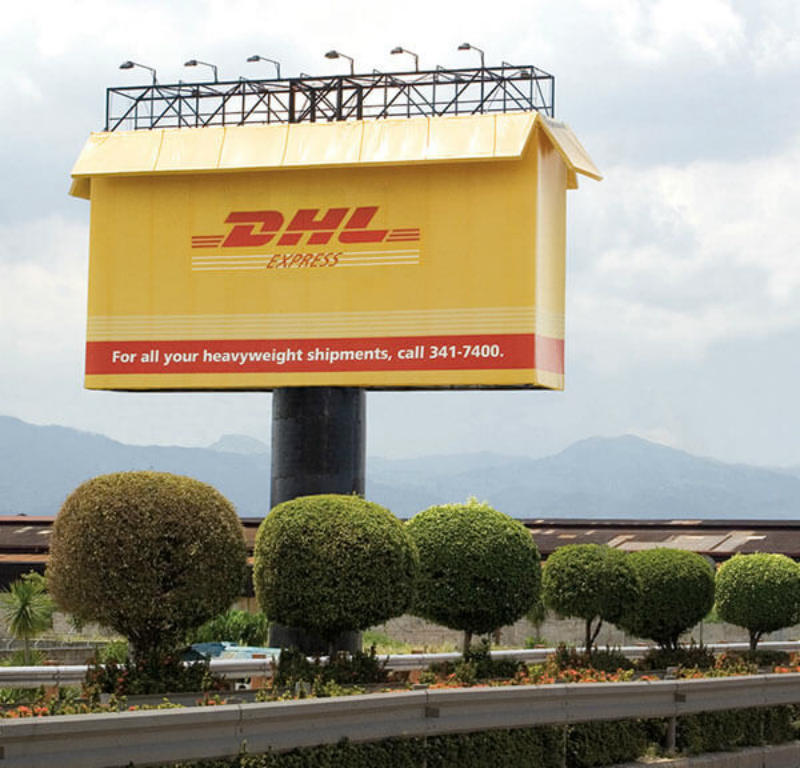 Adding texture to your designs will add depth. In some cases, it may even make your designs look realistic.

DHL created this billboard design that seemingly comes to life. It's a billboard that looks like a delivery box, suitable for the brand's identity and image.

13. User Experience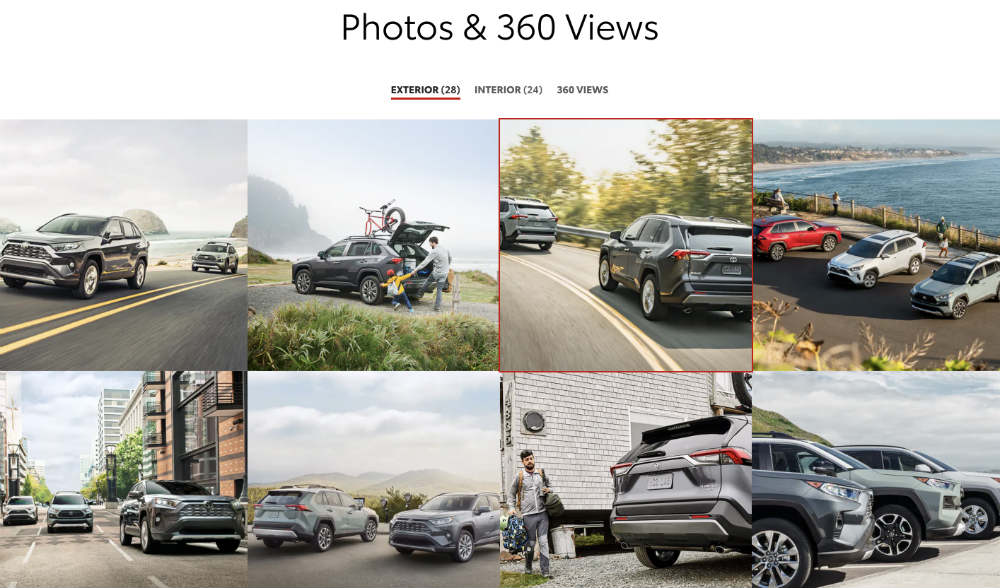 Nowadays, short attention spans are putting mundane marketing techniques in the backseat. User experience is a design element that brands should carefully weave into their marketing channels.

Toyota boasts an excellent website, prioritizing user experience. Its homepage displays a video of their latest models. Plus, their product pages allow users to view the vehicles in 360-degree angles.

14. Interactivity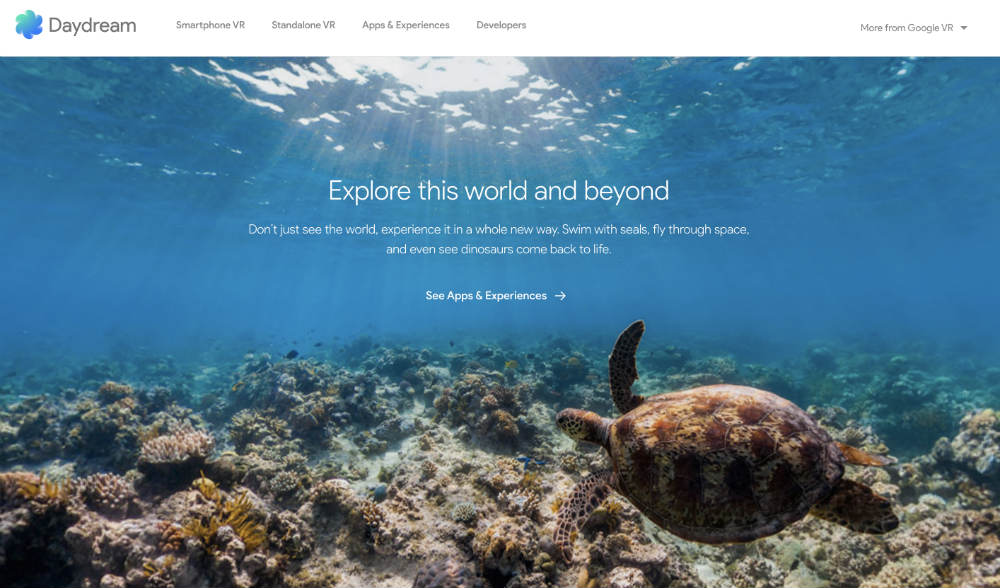 Interactivity is a design aspect that lets you engage with your audience. And this isn't only limited to web design. Brands have started to venture into interactive print ads, and fortunately, they're receiving good feedback.

Here's an example from Google of their Daydream View platform. On their website, users can move their mouse around the underwater display, and it comes to life by moving with the user's mouse as well.

15. Minimalism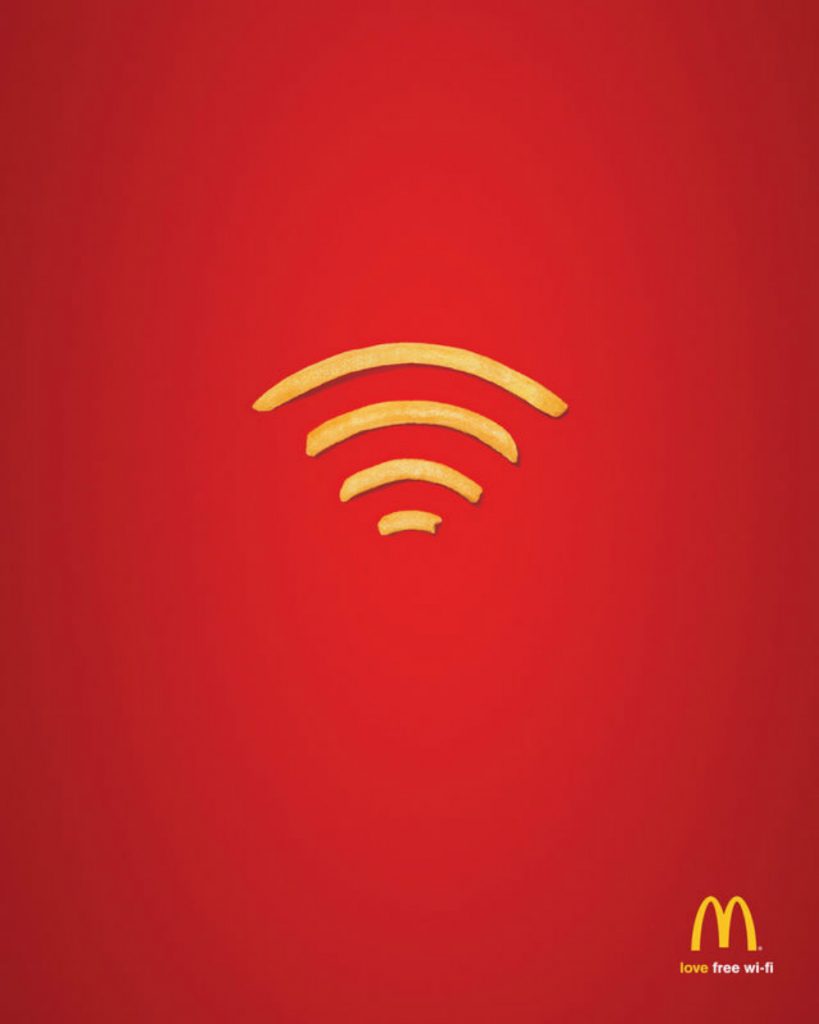 Only a few brands can pull off a minimalist design, and McDonald's is one of them. While this multinational fast-food chain mixes up their designs, some of their minimalist print and online ads are enough to make you run down to the nearest McDonald's restaurant. Here's a clever one advertising their appetizing french fries while inviting every diner for a free connection.
Updated March 10, 2020